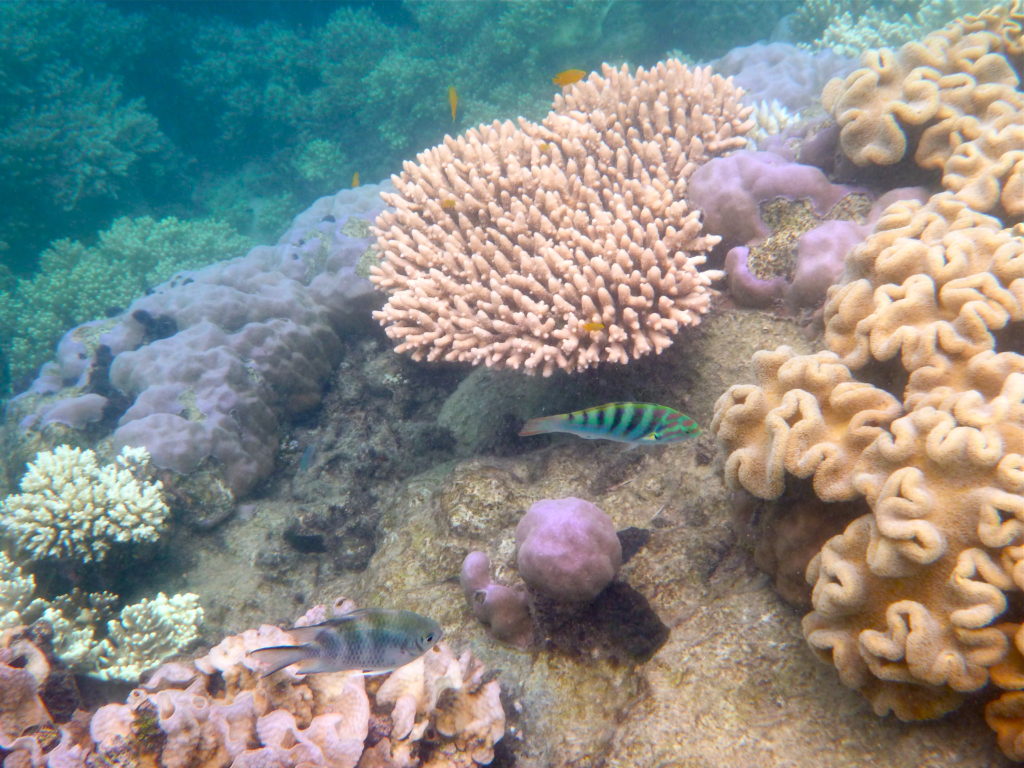 There are so many amazing experiences to cross off of your Australian bucket list, but the one that has to be the most exciting is the Great Barrier Reef. I have had some awesome experiences around Australia over the past eight months, and so far my favourite has been the day I spent out on the reef! There are lots of places along the Queensland coast where you can get access to the Great Barrier Reef: the Whitsundays, Townsville, and Cairns to name a few, and each place will give you a different experience. I definitely want to travel the east coast and visit more sections of the reef, but decided to start my reef adventures in the most popular jump-off spot, Cairns. There are so many different islands and beautiful sections of reef off Cairns with a huge variety of different excursions for you to go on, including the super popular Fitzroy Island and Green Island. I visited Cairns with my parents and a friend who is also on working holiday visa in Australia. We decided to do a day out on the reef on a boat called the Ocean Spirit. Our tour took us to a part of the reef called Michaelmas Cay where we had an amazing experience! I am speechless at how beautiful and peaceful the ocean can be.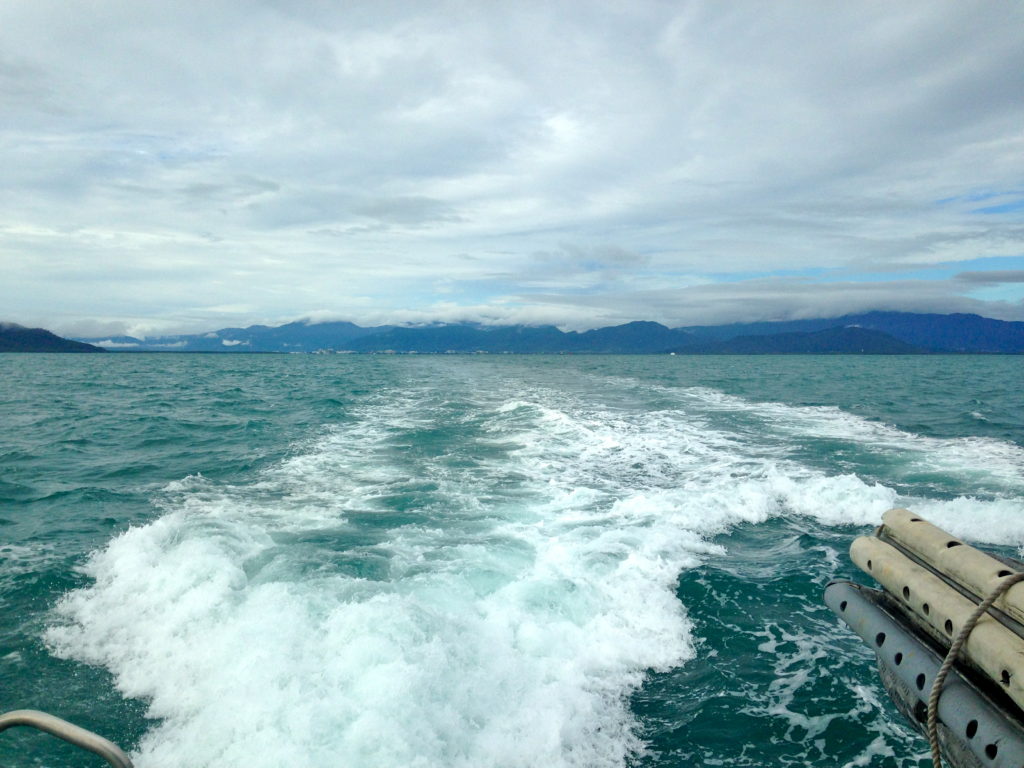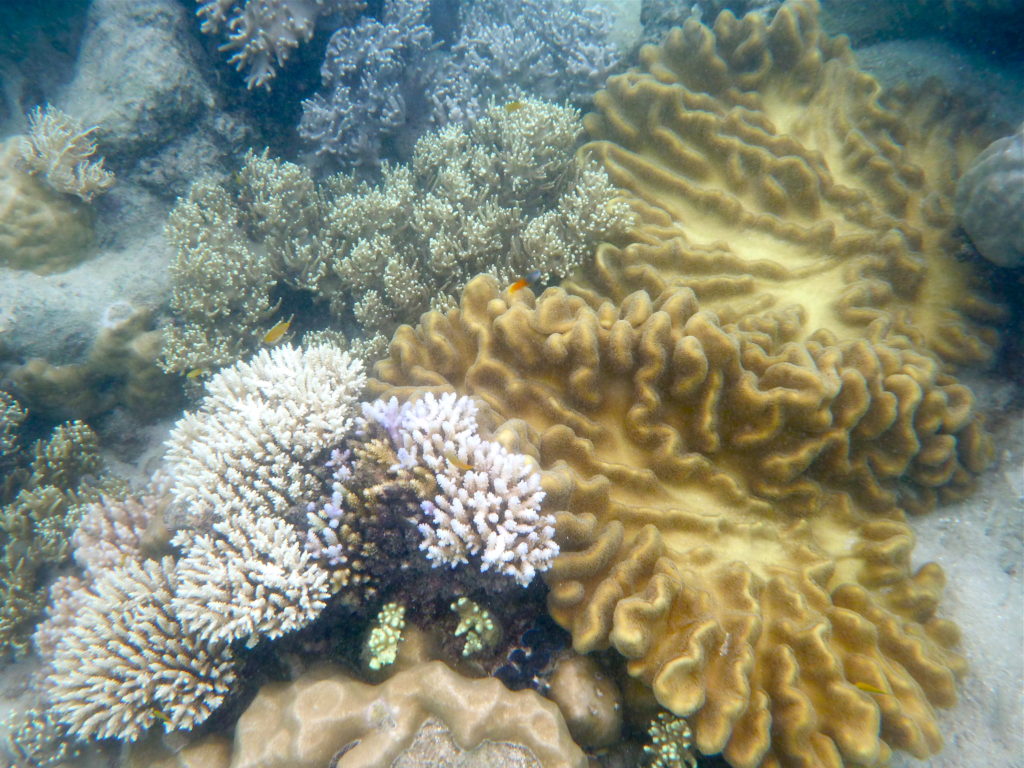 The Ocean Spirit is a catamaran sailboat that does daily tours out on the reef. With this particular tour, snorkelling is included as well as some other fun activities, and introductory diving is offered for a little bit higher cost. There's also an option to rent an underwater camera for $60 and you can keep the SD card…so worth it to save your memories from the day! The day starts off around 8:30am with breakfast and coffee on board, then you begin the two-hour sail out to Michaelmas Cay. After a quick safety presentation and a demonstration on how to use all the snorkel equipment, you can enjoy the leisurely ride out to the reef! Don't be alarmed if it's raining in Cairns when you leave or while you're on the boat. That's often the case, but once you reach Michaelmas Cay, the weather is always so much nicer!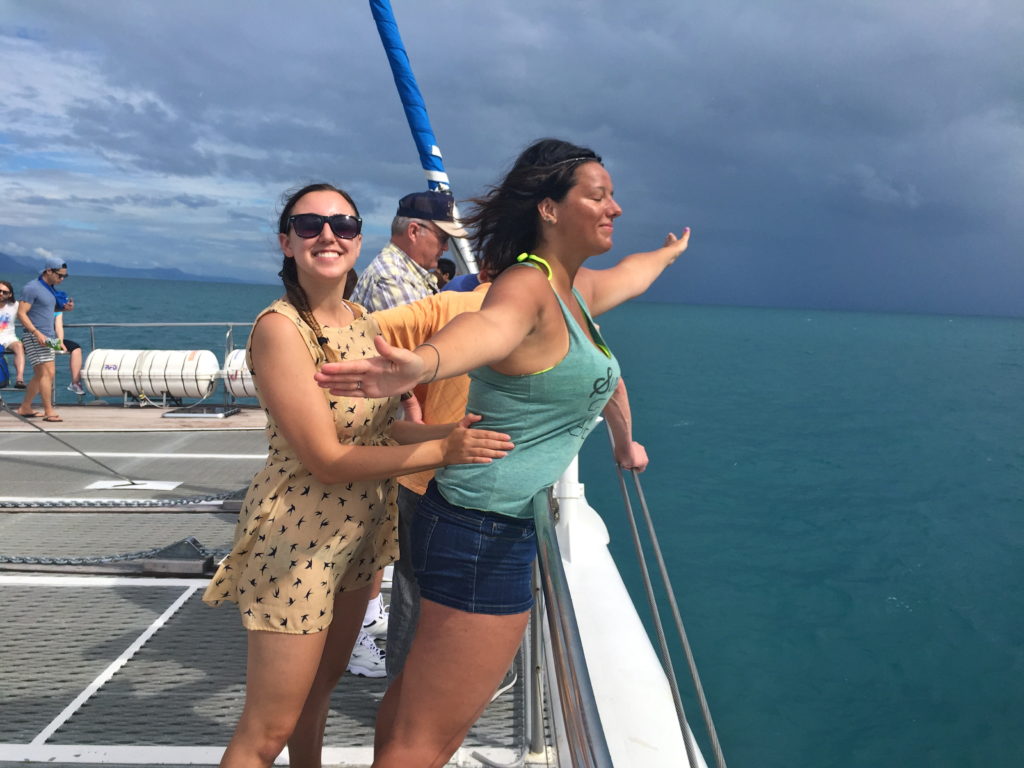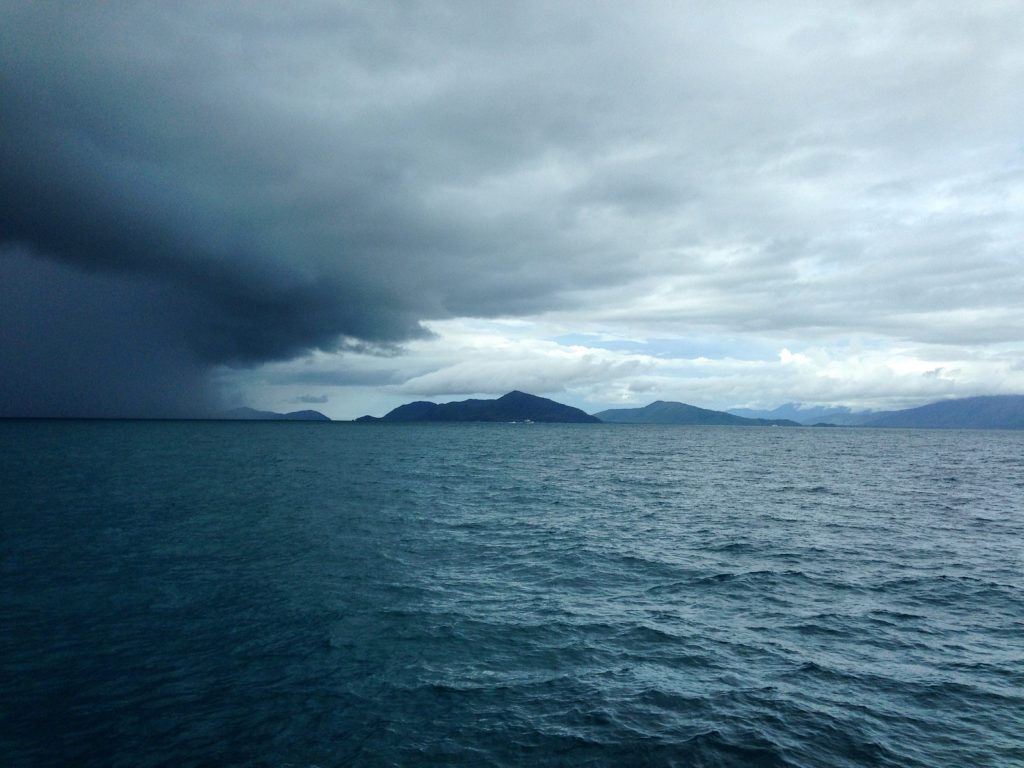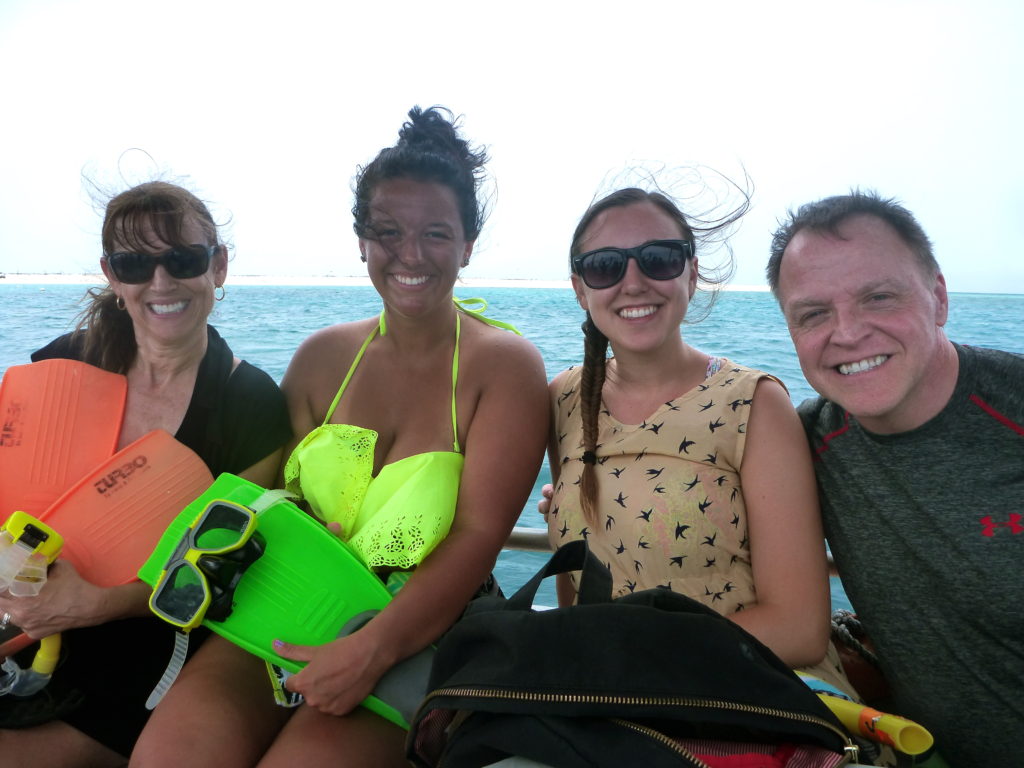 As soon as you arrive at the cay, you can grab your snorkel equipment and head on out to the reef. There is a small glass-bottomed boat that goes back and forth from the Ocean Spirit to the cay continuously for the four hours you're there. Since we were so keen to get out on the reef, we took the first possible boat! The ride is just a couple minutes and you get off at a small beach. From there, you can take an optional life jacket and head into the water. I had been snorkelling before in Bermuda, but that couldn't even prepare me for how amazing the Great Barrier Reef is. There's no feeling quite like the amazement you have when you swim over the beautiful coral for the first time! There is so much to see and it's really amazing how close you are to the coral! After an hour of floating around in awe, we headed back to the catamaran for lunch. A huge buffet lunch gets served with fresh fish, a salad bar, and lots of other yummy entrees.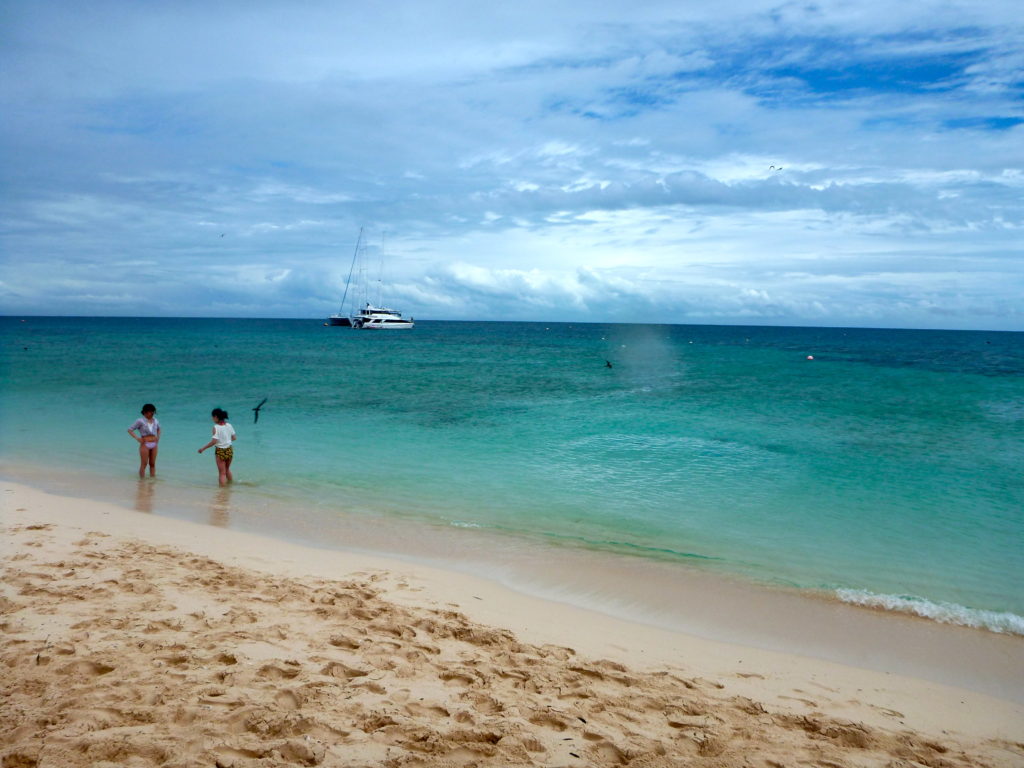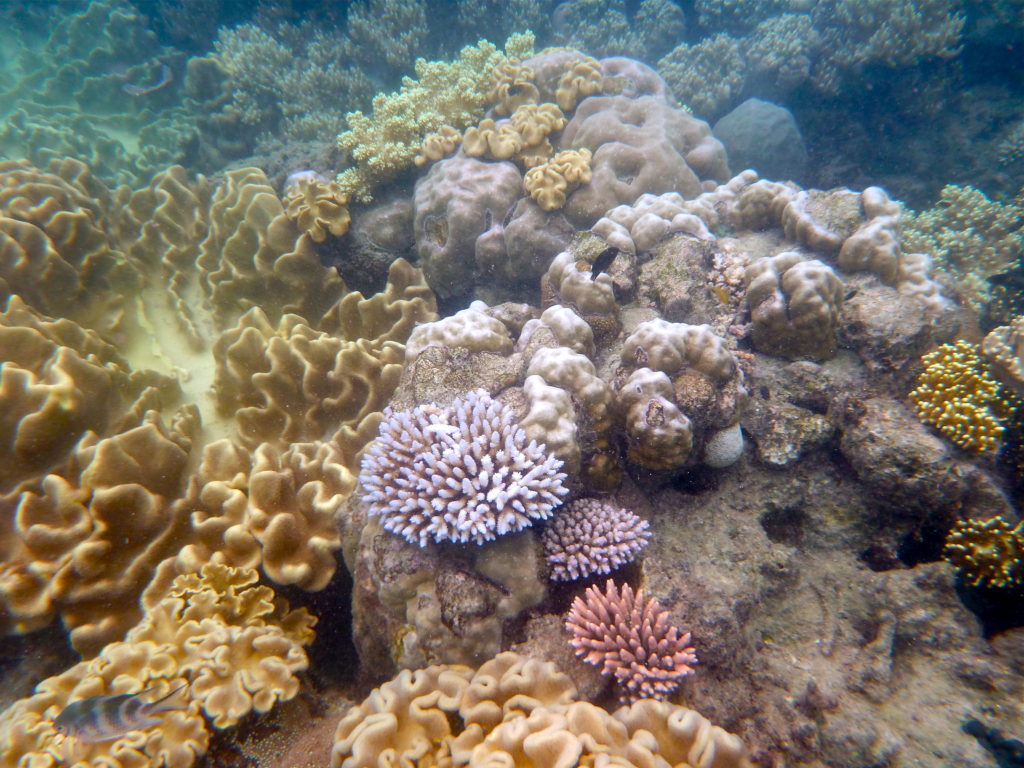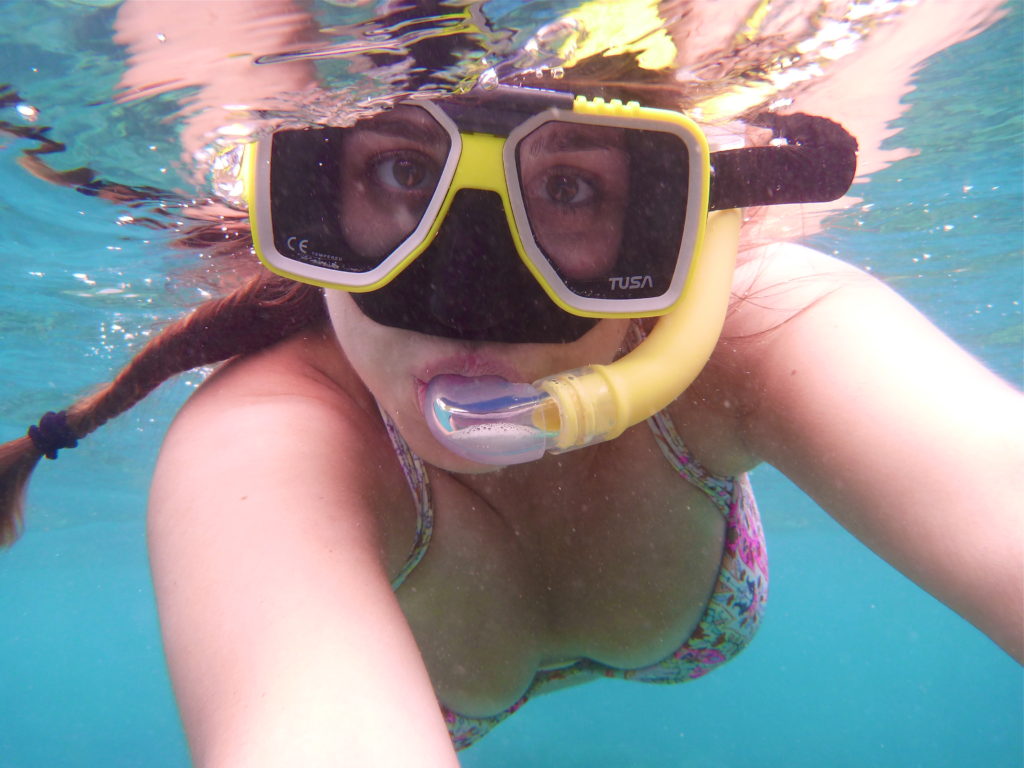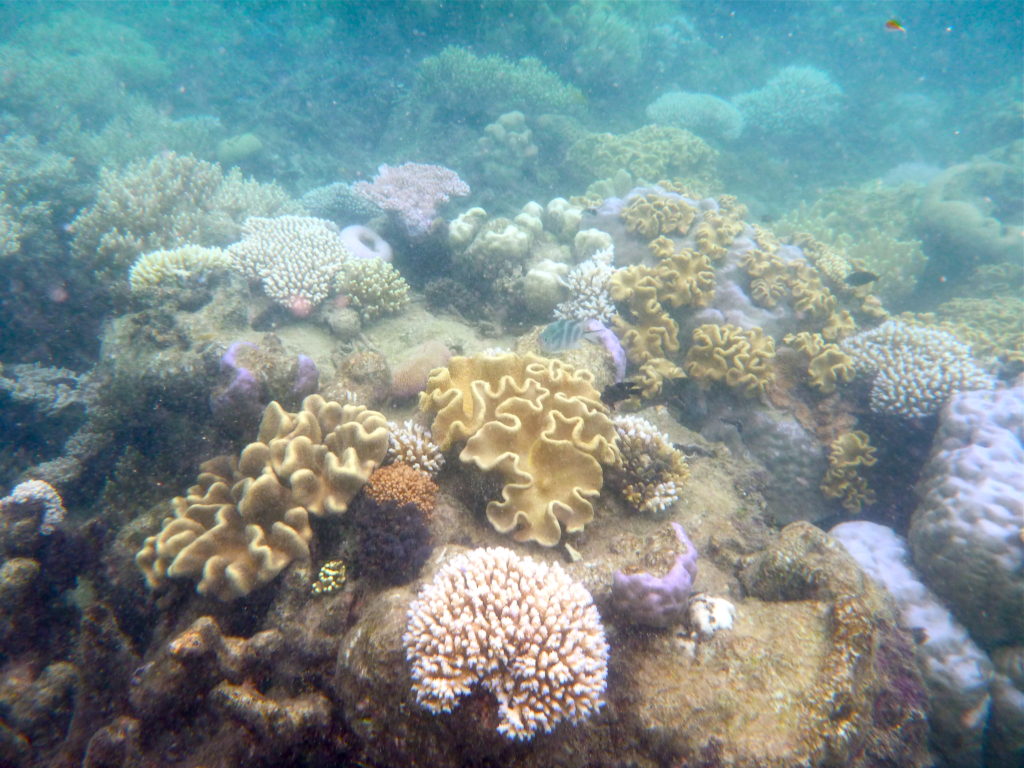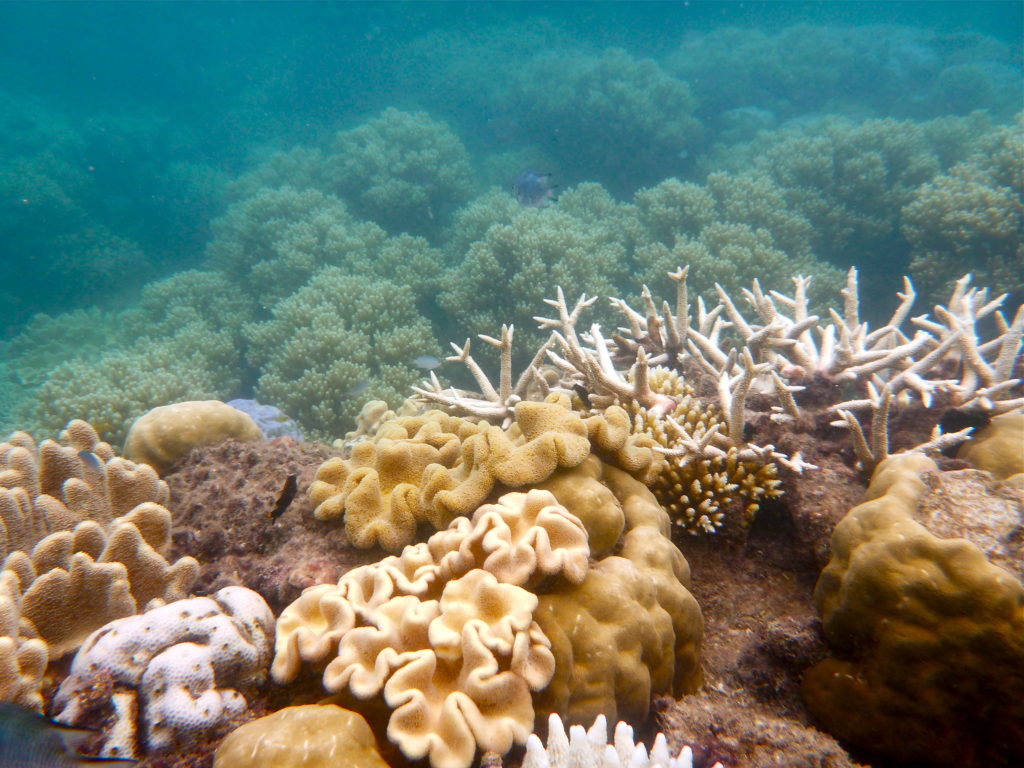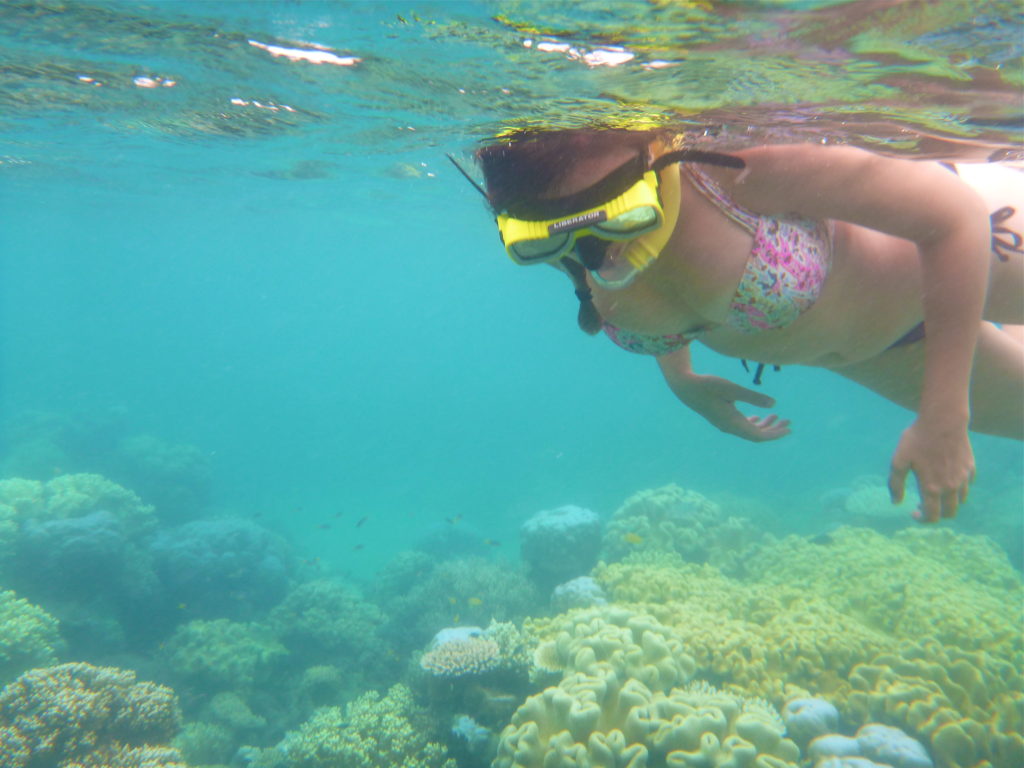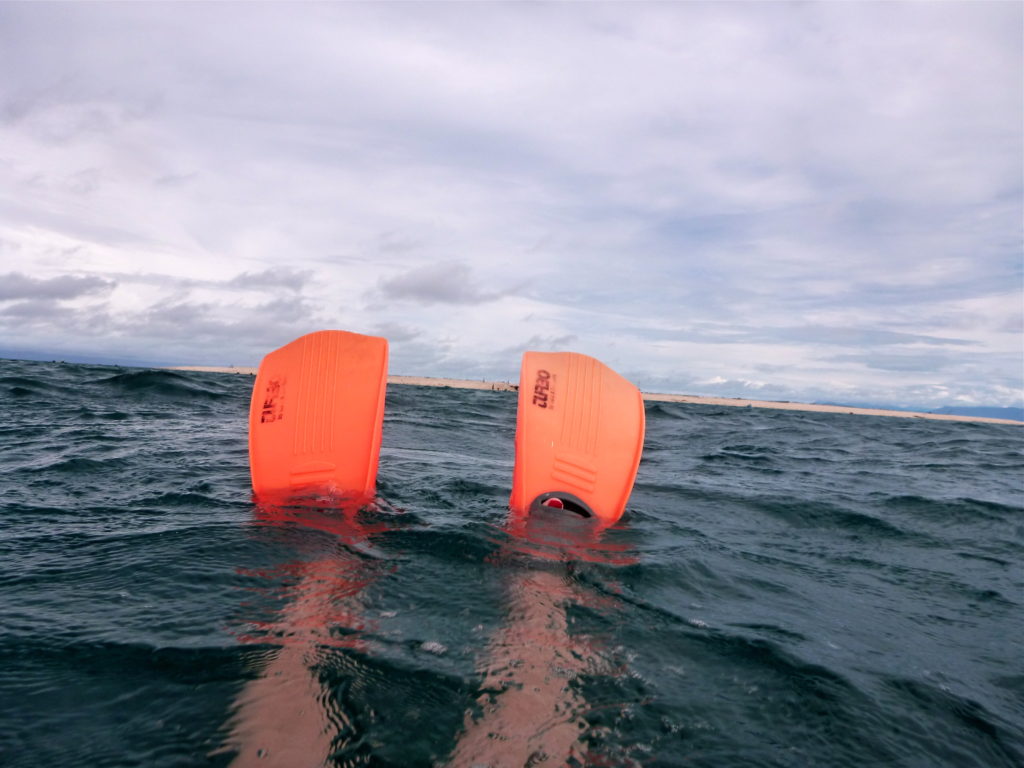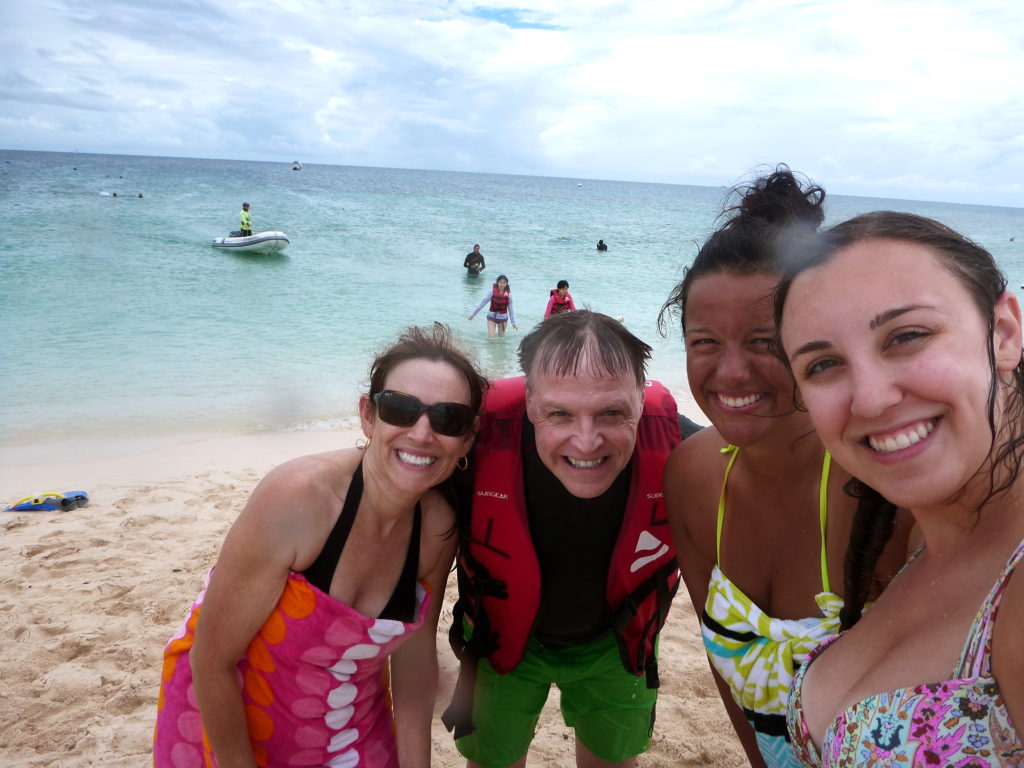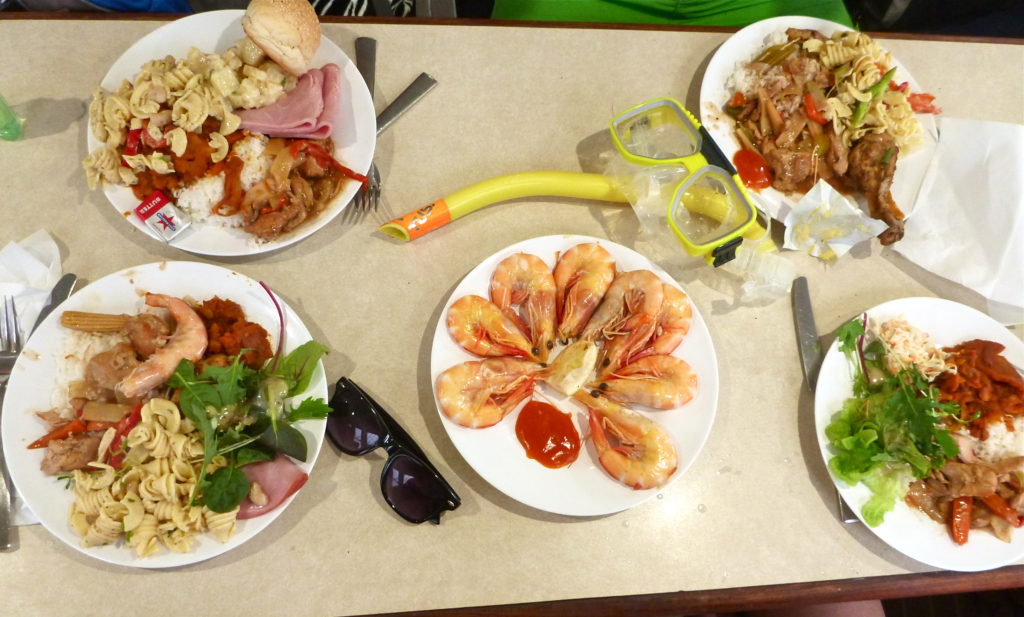 The next included activity to enjoy was a semi-submersible boat tour of the reef. For this you sit on the lower deck of a smaller boat which has glass windows along the sides. The boat goes through sections of the reef and someone from the Ocean Spirit crew tells you so much about the Great Barrier Reef and the different corals and fish that live there. The tour is beautiful but of course not as amazing as swimming just a couple feet over the coral! So once that tour ended, we hopped back onto the boat to the beach for some more snorkelling! The second time, we ended up going out much further than we realised, but it was worth it since we got to see so much more.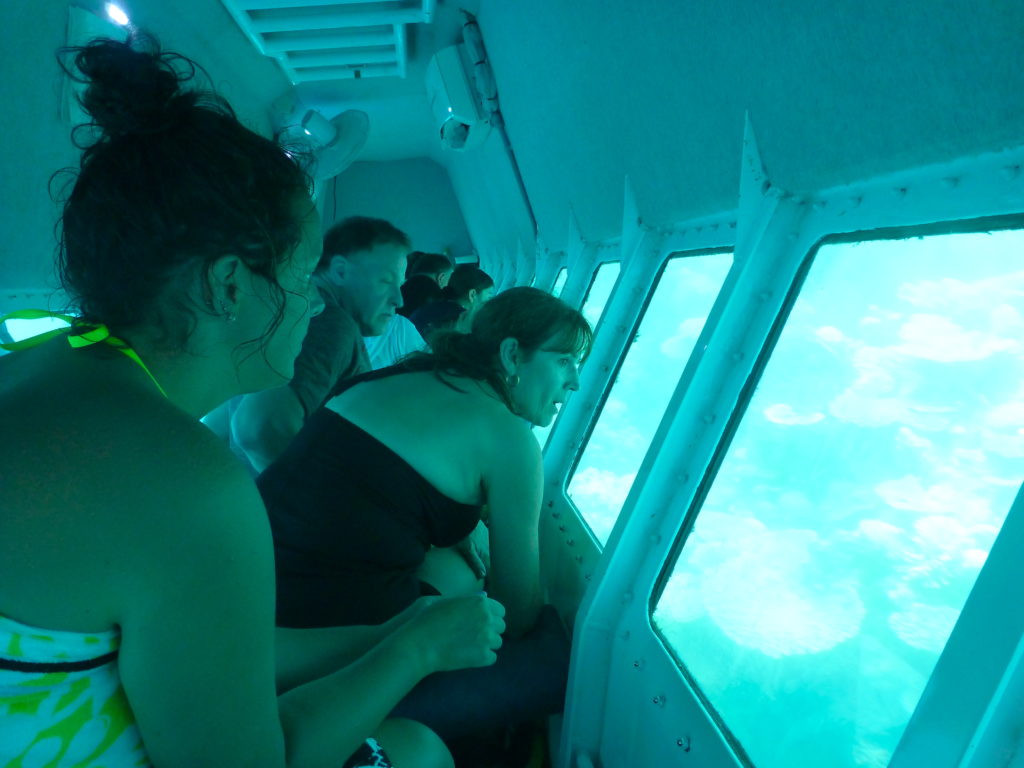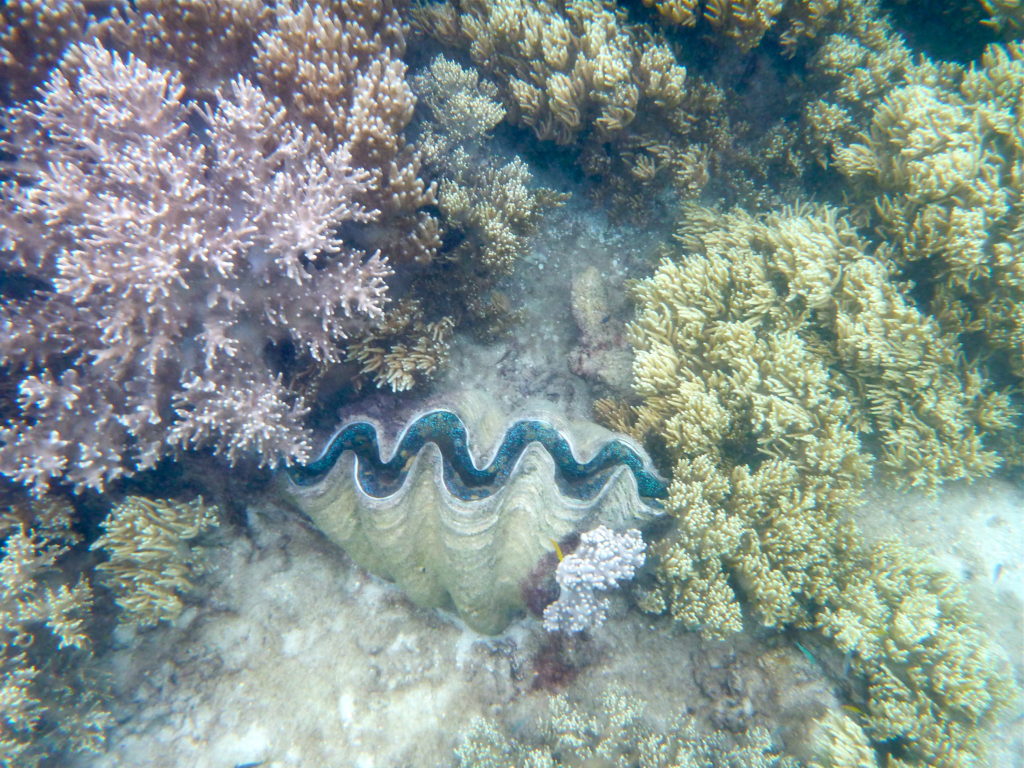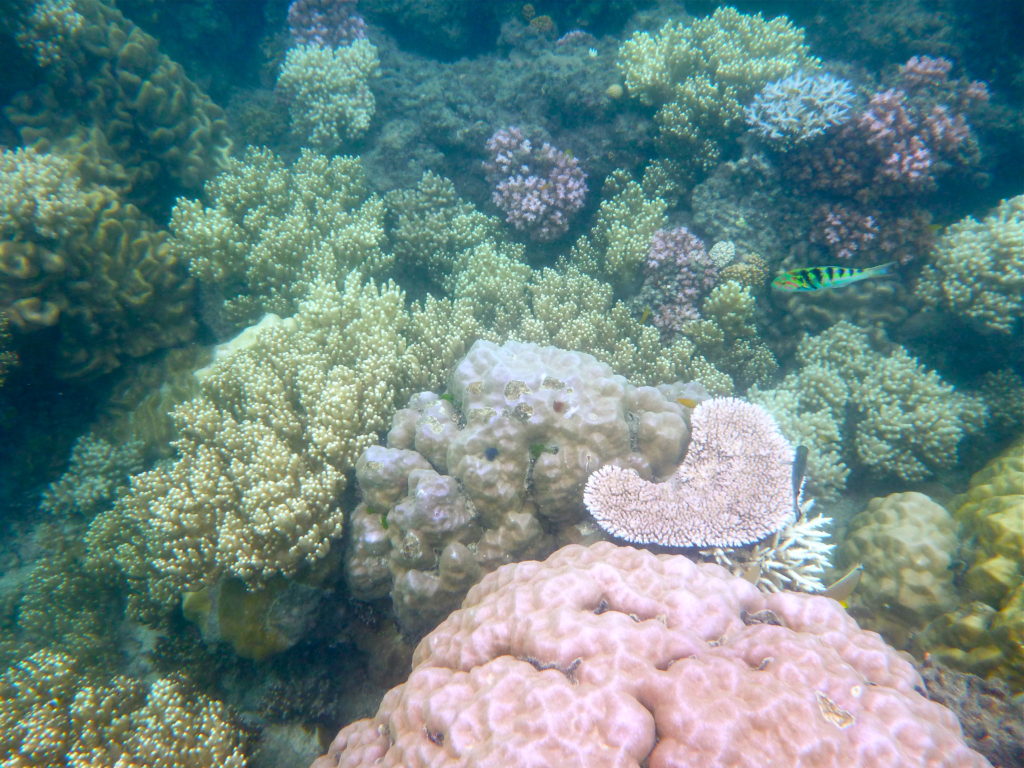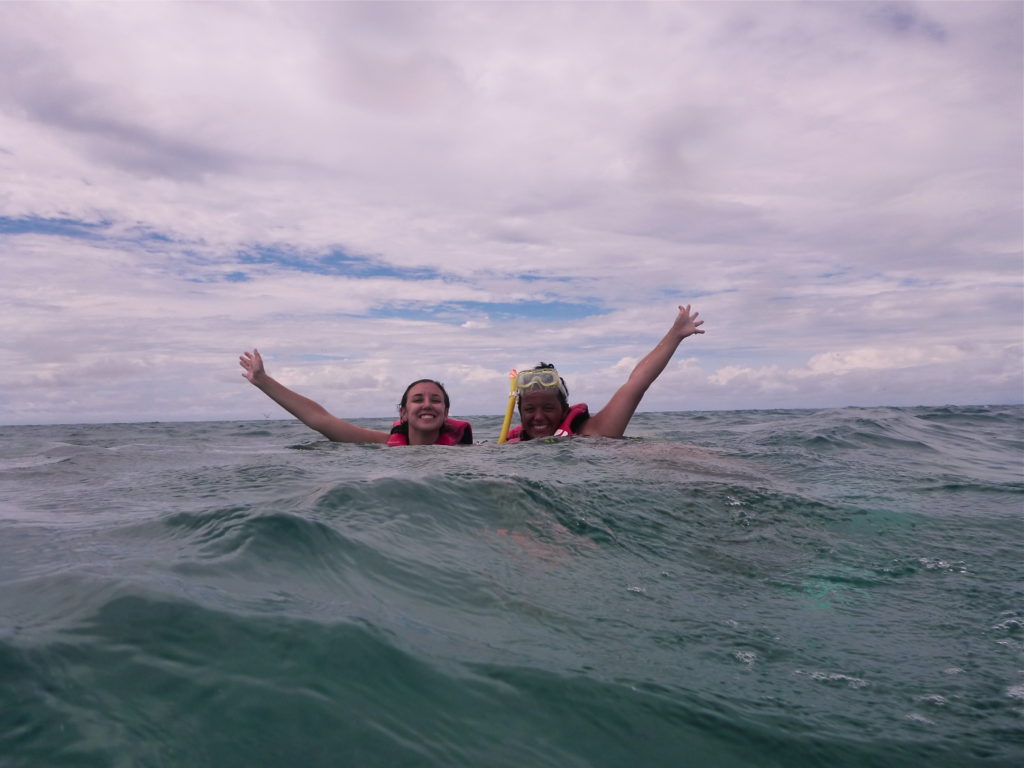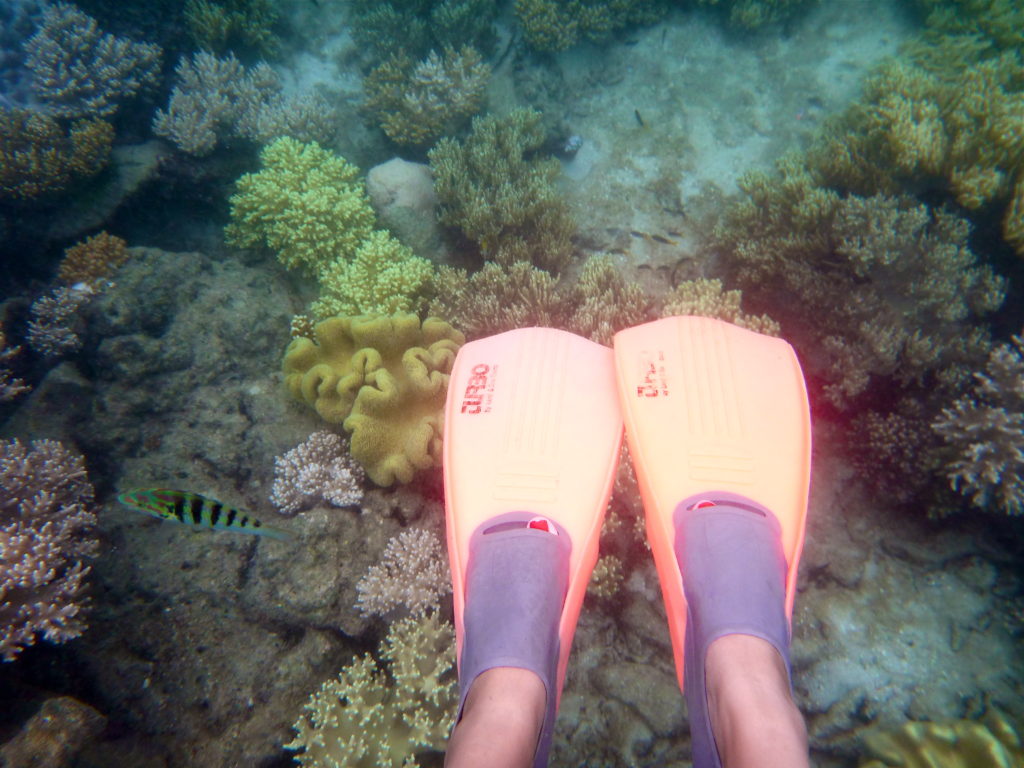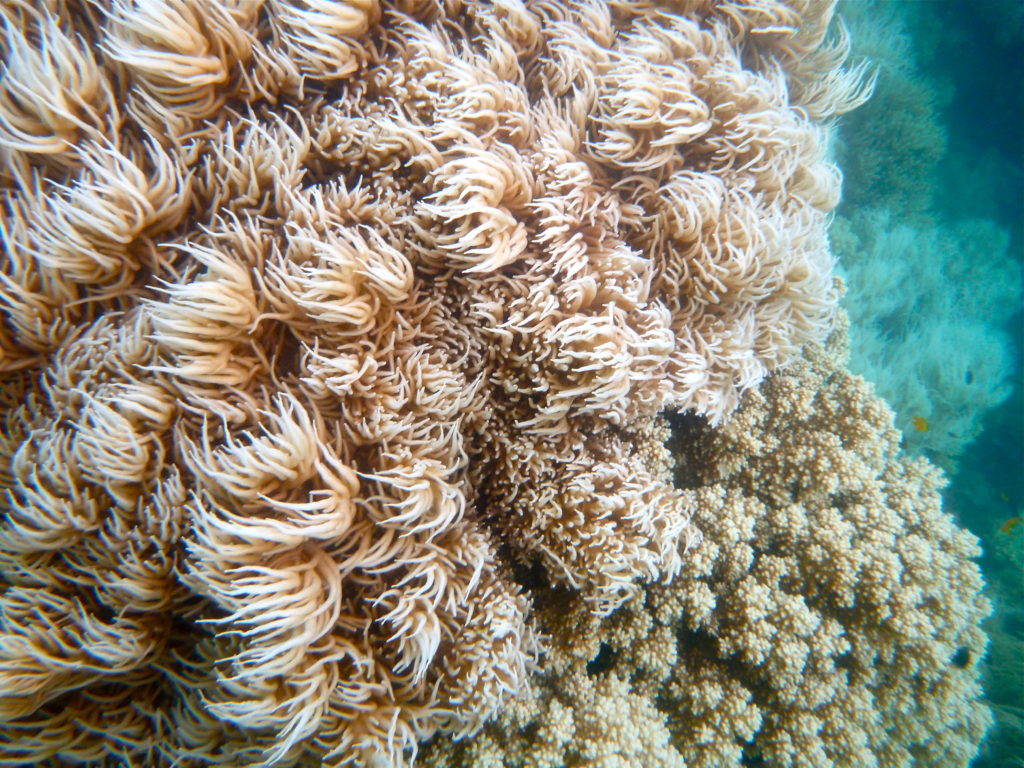 When we eventually made it back to the boat, everyone was feeling happy and exhausted after all the excitement. On the ride back to Cairns, the crew puts up the sails on the catamaran for a slightly different experience. The ride back did feel a lot more choppy than the ride out to the reef, but they offer complimentary sea-sickness tablets if you are feeling a little ill. Also on the ride back, they put out some more snacks and gave everyone a glass of champagne to cheers their day out on the Great Barrier Reef! We got to see a couple people singing and playing guitar, and we spent a nice couple hours looking through photos and recounting all the amazing things we had seen.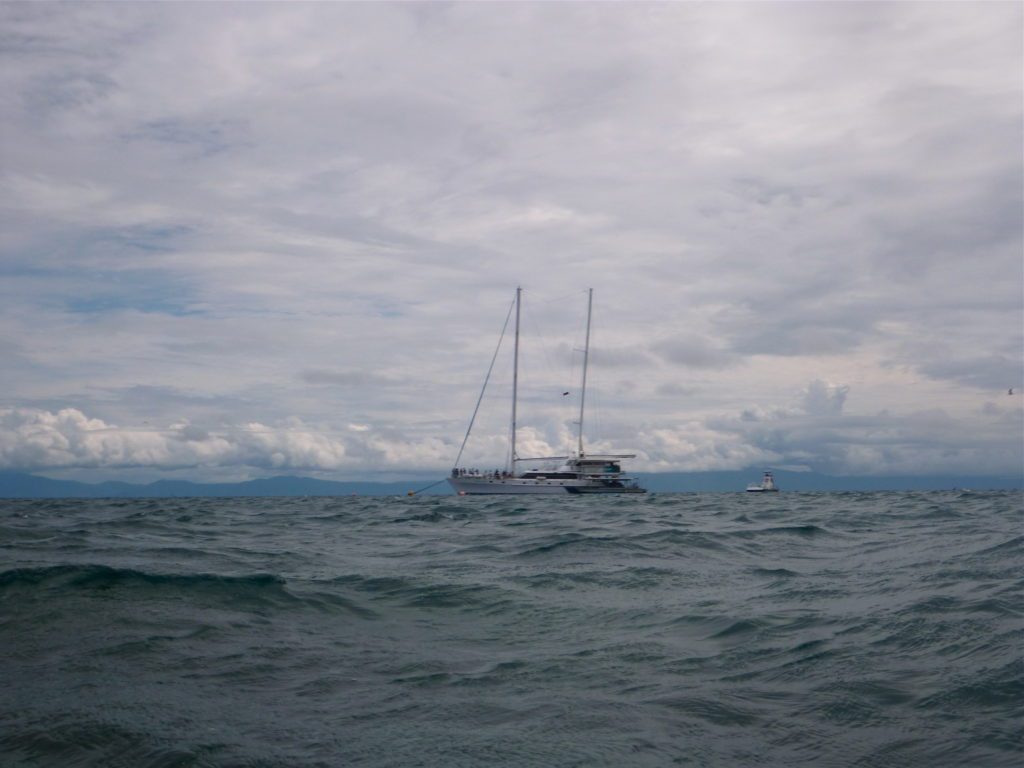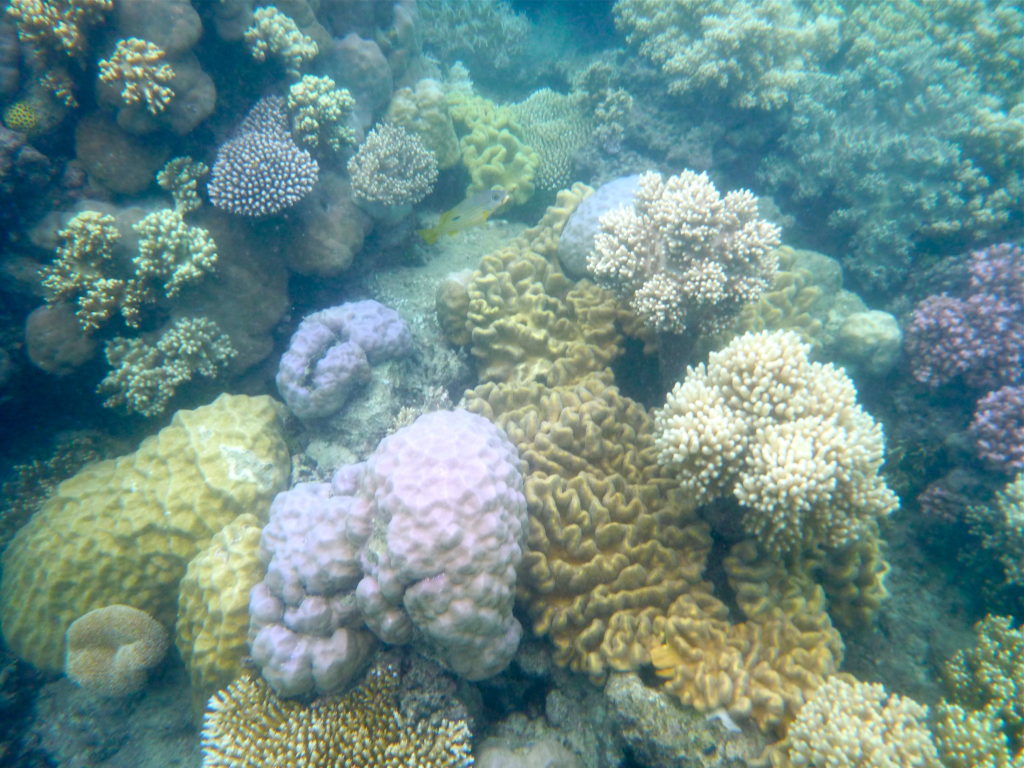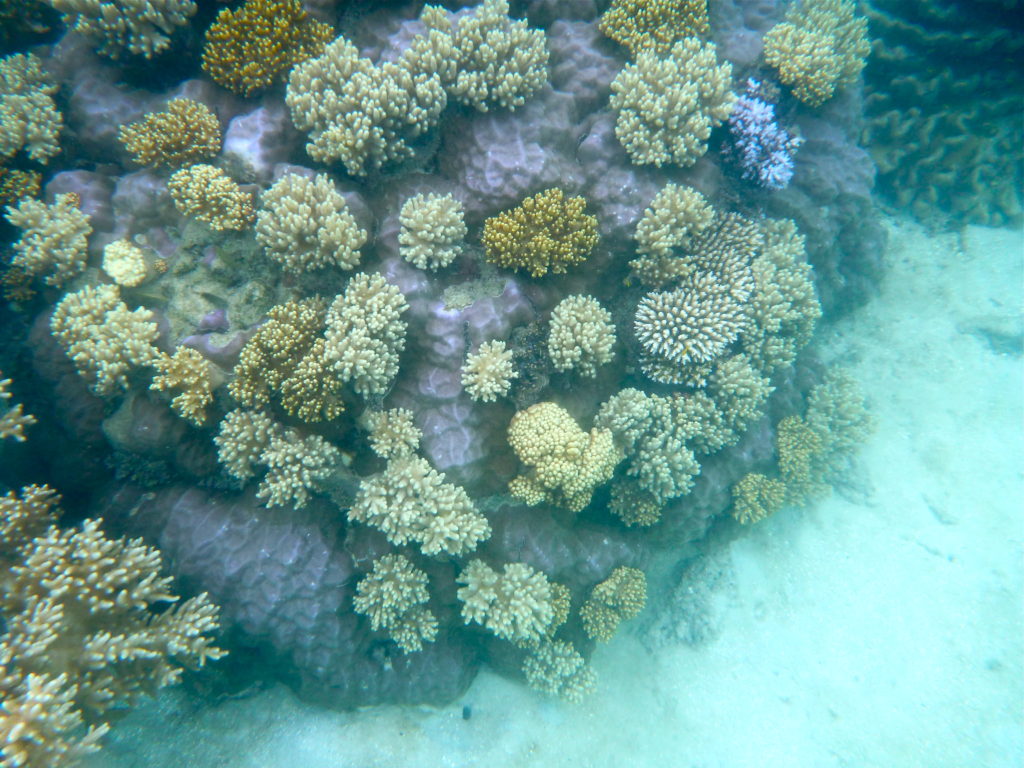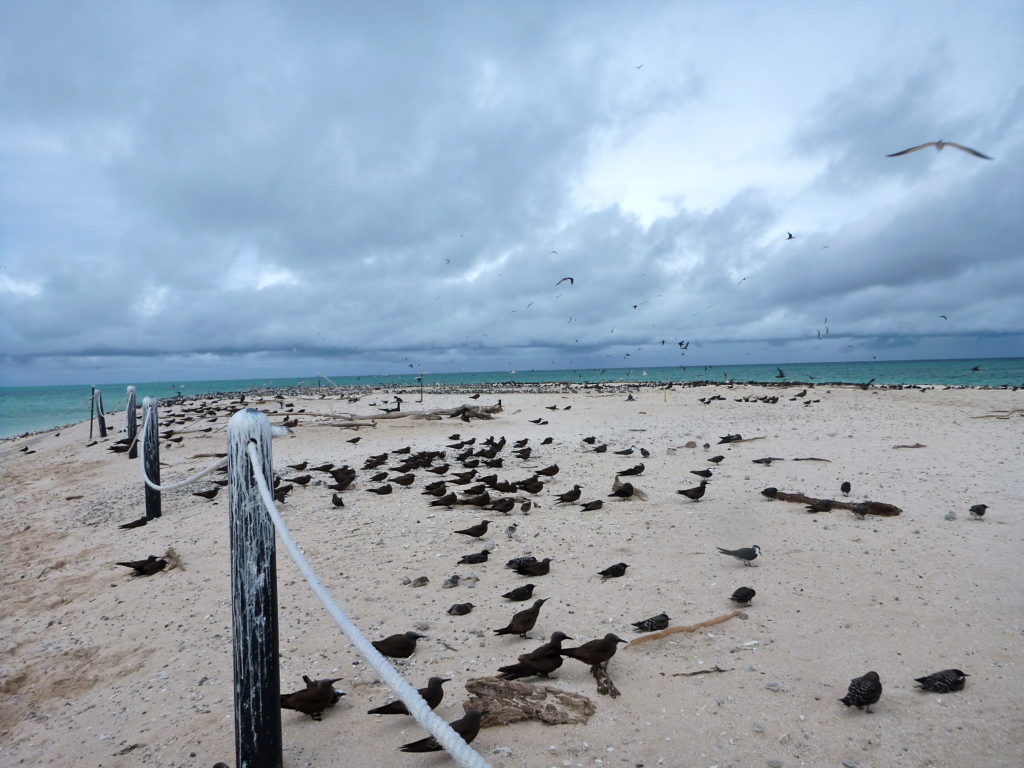 I loved experiencing the Great Barrier Reef and the Ocean Spirit was the perfect company to do it with. My group had such a great time and it was a day we will not soon be forgetting!
If you are interested in booking a reef tour with Ocean Spirit, you can check out their website and read more info about them here. The day costs $196 for adults and $98 for children, with introductory scuba diving tours at an additional $124.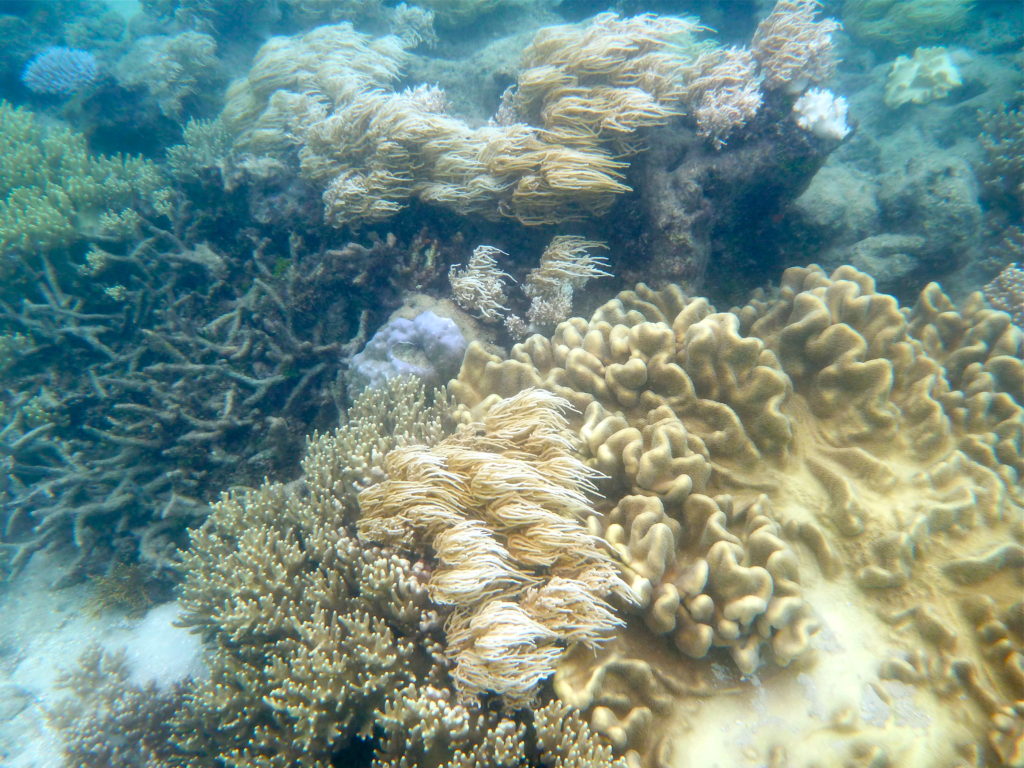 If you've been to the Great Barrier Reef, tell me about your experience in a comment! What are some other destinations on the reef you could recommend visiting?

Hi I'm Christie, a 28-year-old girl originally from Boston who has spent time living in New York City, North Carolina, France, Australia, New Zealand, and London. I love moving to new places and exploring them as a local, and I can't see my nomadic expat life stopping any time soon! I have no greater passion than travel, and when I'm not exploring I spend my free time reminiscing on past trips and daydreaming about future travel.