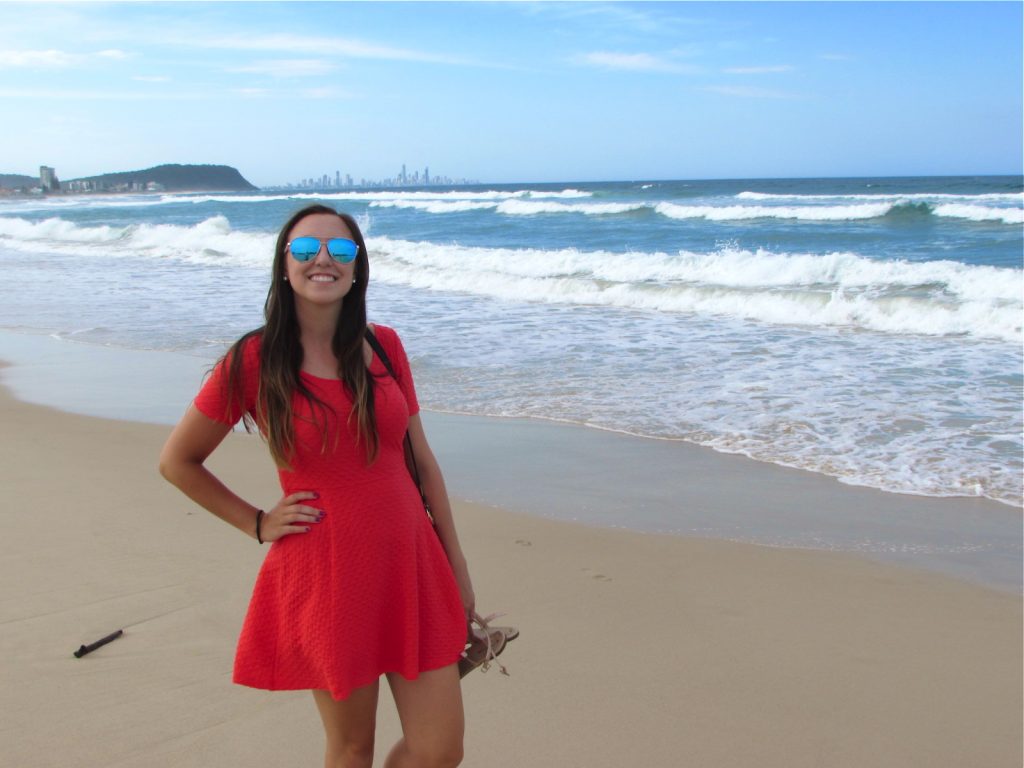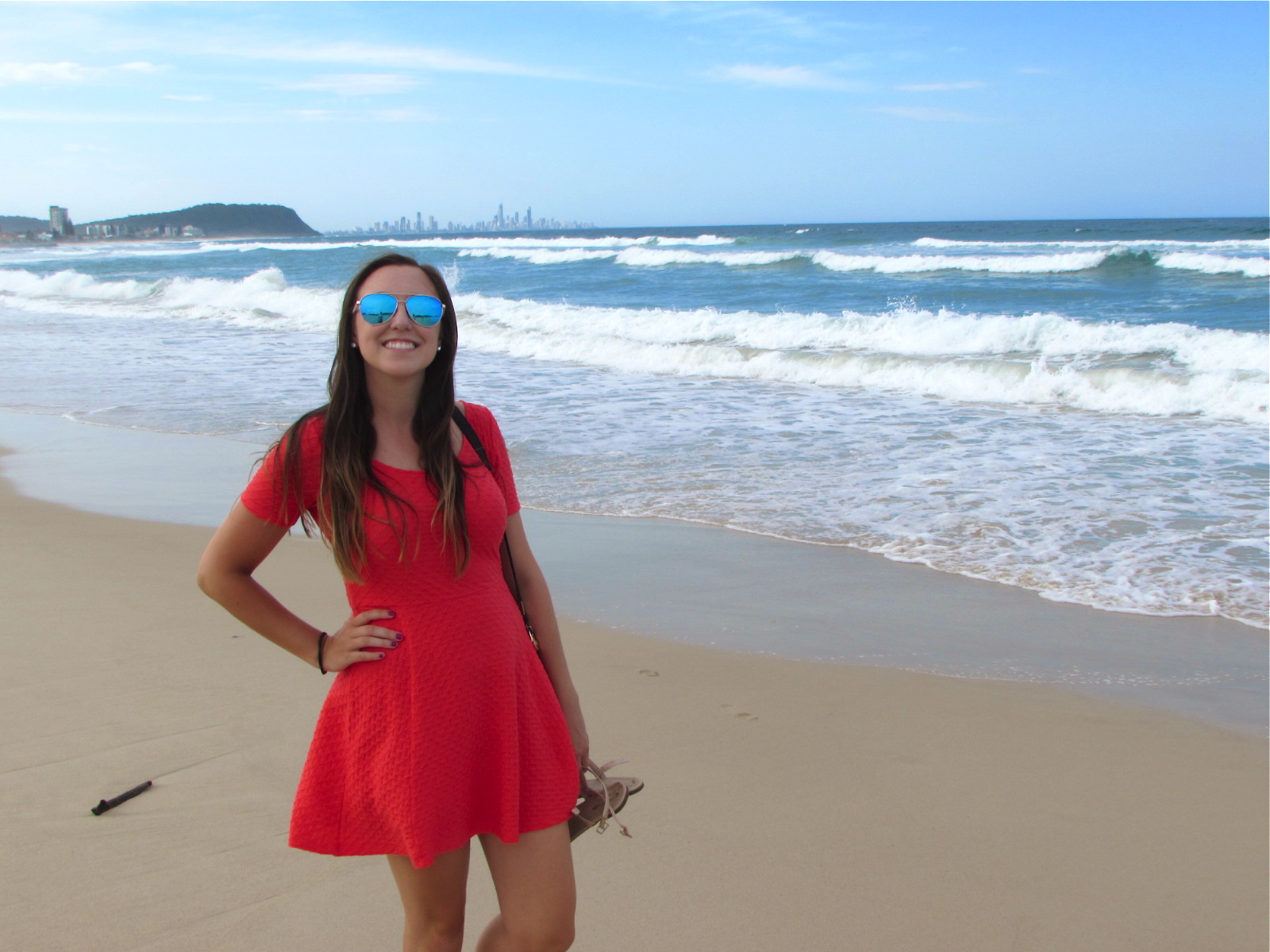 As Katy Perry famously said, "You can travel the world, but nothing comes close to the golden coast." Except, we're not talking about California. We're talking about the true Golden Coast in Queensland, Australia! For anyone who's never been to Australia, you probably have a picture in your mind of what you expect it to be like: sunshine and warm weather year-round, people lounging on the beach, surfers catching some waves, a laid-back attitude, and people wearing shorts and flip flops no matter the season. While you won't find that in the majority of Australia, you can guarantee that is what you'll see in the Gold Coast!
The Gold Coast is at the very southern edge of Queensland right on the border with New South Wales. Its location is pretty perfect with lots of other exciting destinations close by. About an hour to the south is Byron Bay, which is popular among backpackers and surfers for its laid-back vibe. To the north is Brisbane, Australia's third largest city where there are endless things to do. And just north of that is the Sunshine Coast, another beautiful area but with a totally different feel to it than the Gold Coast. The Gold Coast reminds me of Australia's answer to Miami. Along with the beautiful beaches, there are sparkling skyscrapers and a city centre that has a real glitz and glamour feeling to it. No matter what you like to do, you will be spoilt for choice on a visit to the Gold Coast.
On a practical note, while there is some public transport in the central Gold Coast areas, you will definitely want to have a car while you're there as it just gives you so much more freedom to explore. You can rent a car, or Australia has some great car sharing websites such as Car Next Door.
Neighbourhoods to check out
Surfers Paradise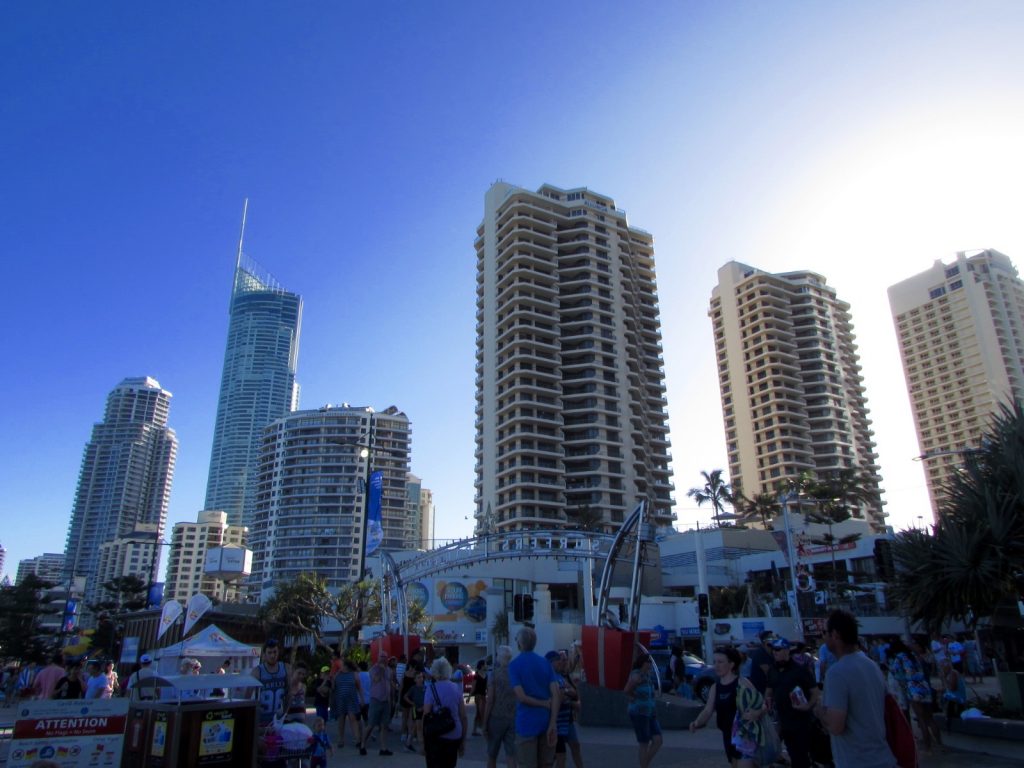 Surfers Paradise is the central neighbourhood that you always associate with the Gold Coast. There are pretty beaches bordered by skyscrapers and lots of things to keep you entertained. The city has a unique vibe to it and feels both modern and retro at the same time. Surfers Paradise is THE area for people watching and just walking around to take in the atmosphere. Visiting the beach is a must in Surfers as is checking out the nightlife and food, which I'll go into in some more detail below.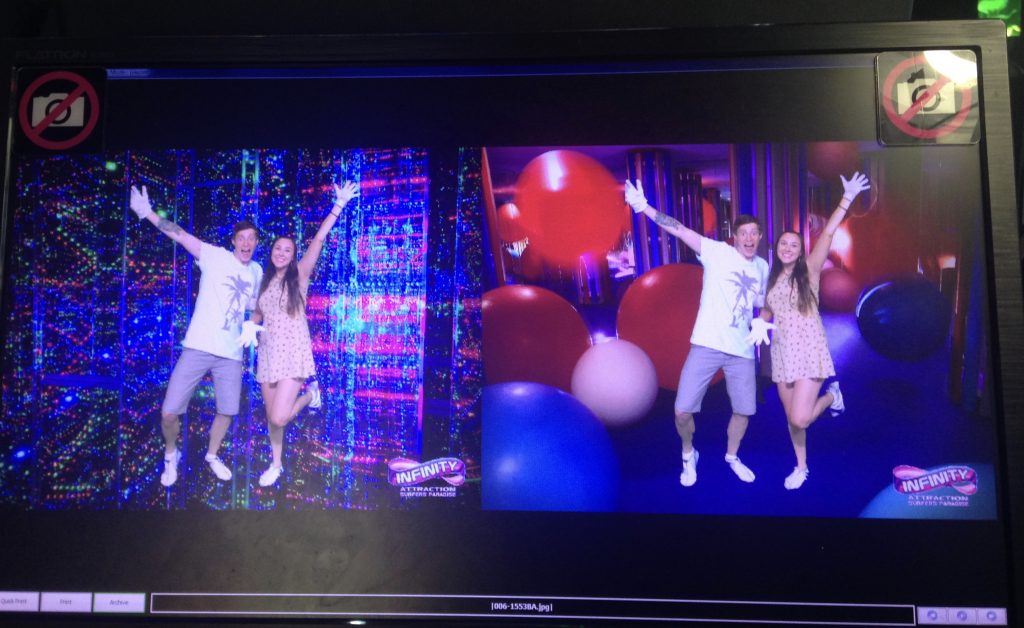 Another cool and unique experience is Infinity. The best way I can think of to describe it is a fun house on steroids. You go through a bunch of different rooms that are filled with mirrors, lights, moving floors, and more to make it feel like a big optical illusion. I know there are a few other places like it around the world, but this was the first one I've been to. I loved it and thought it was so cool! Tickets are usually $26.90 for adults and $21.90 for students, but you can find cheaper rates online.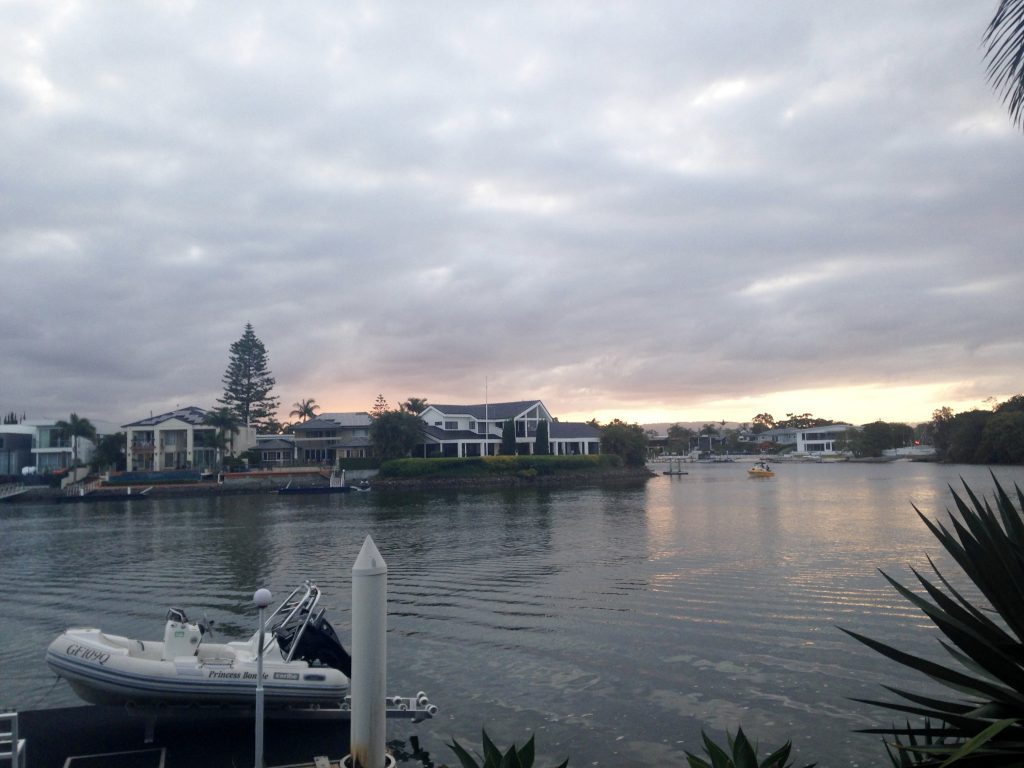 And another of my favourite things in Surfers Paradise are the houses along the canals. You may be able to get some nice views just walking, but if you know someone who lives there or book an Airbnb on a canal, you are in for some amazing views! You can even watch dolphins swim past!
Burleigh Heads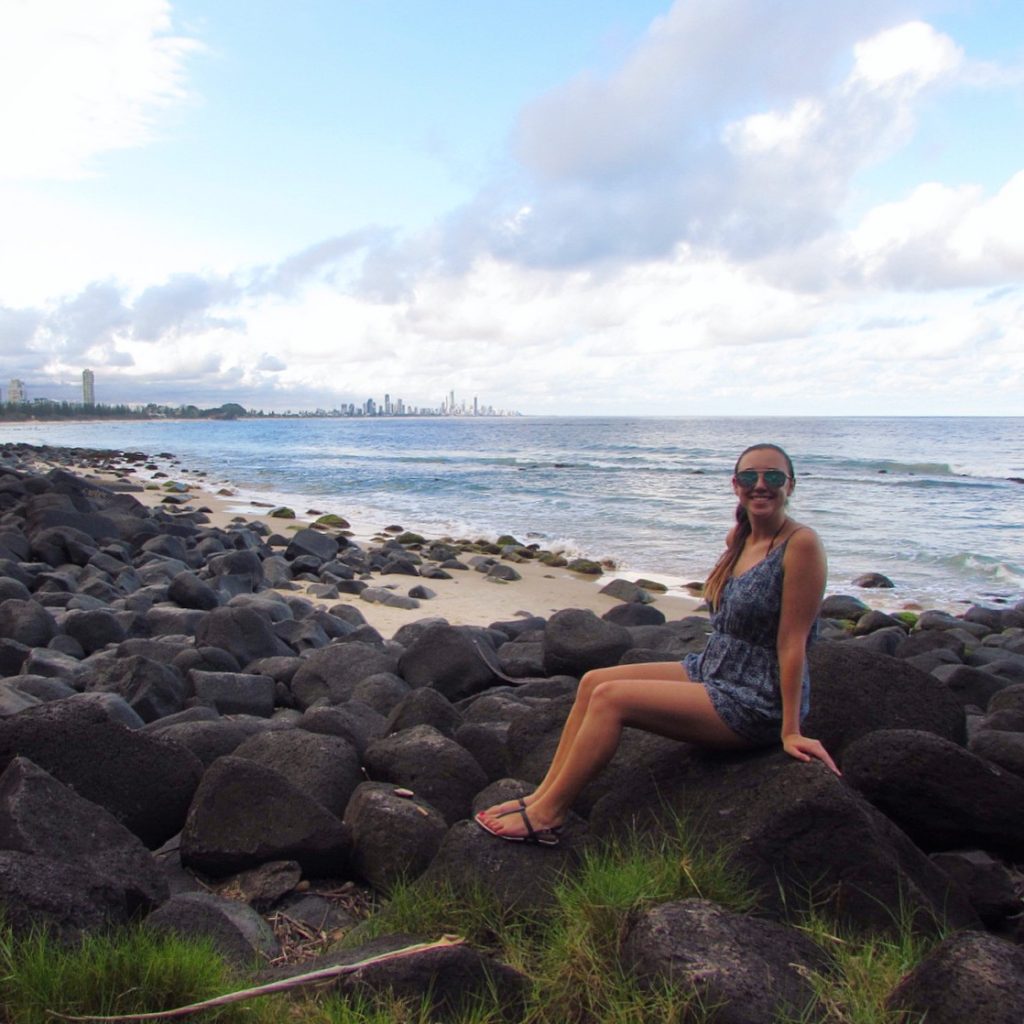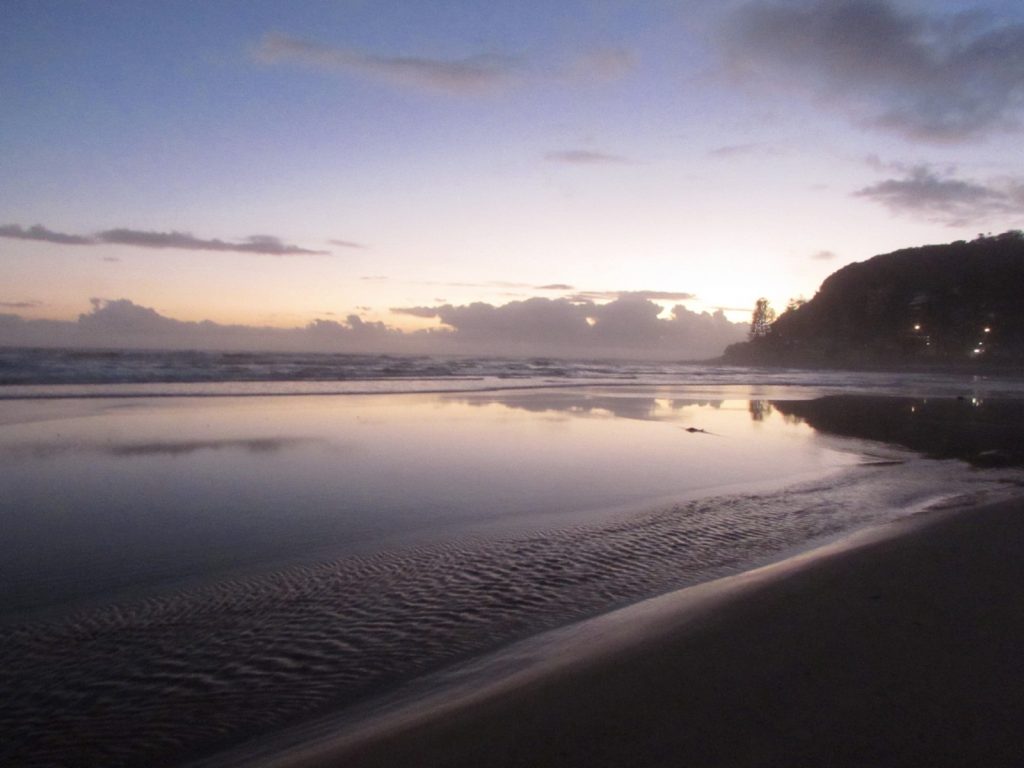 This is the part of the Gold Coast where my boyfriend Will and I spent the most time. His dad lives here, and we stayed with him for about a month while in Gold Coast for the holidays. As with most areas of the Gold Coast, the beach is a must-do in Burleigh. It's beautiful with some cliffs and a view of the skyline up the coast a bit. I went to the beach one morning to watch the sunrise and I would highly recommend it! There were some really beautiful views. There is a great coastal walk you can do as well along the Burleigh Headlands. The walk doesn't take long at all and gives you some really pretty ocean views.
Coolangatta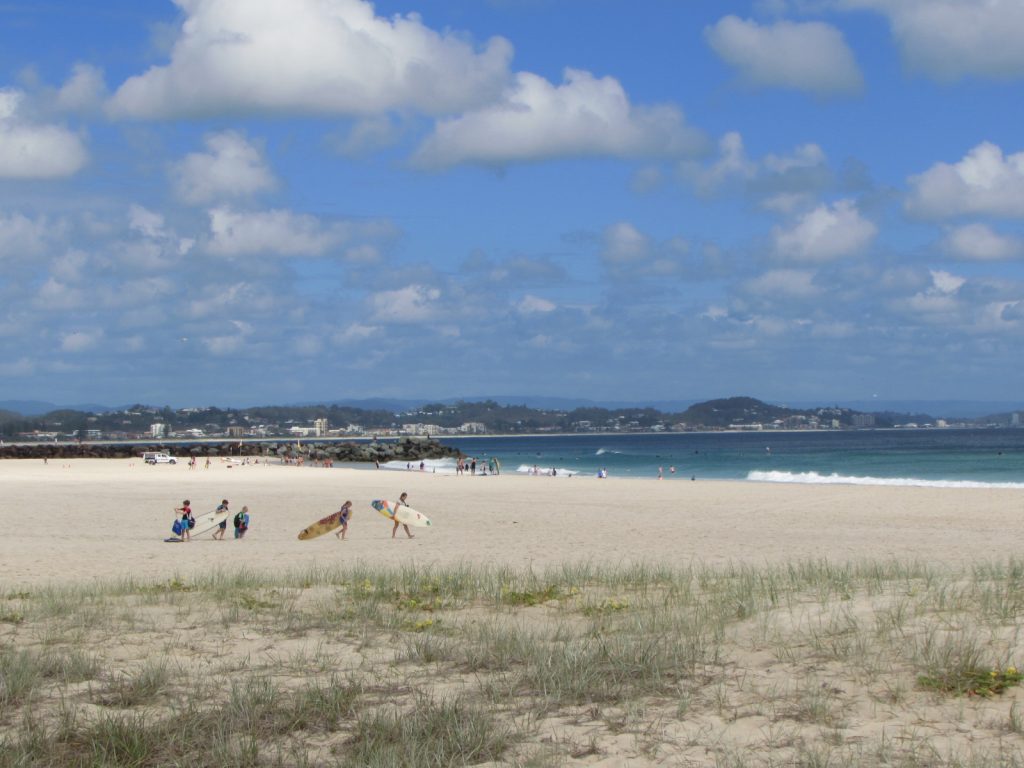 Coolangatta is as far south as you can get in the Gold Coast before you cross over into New South Wales. The beach is beautiful and you get some pretty views of the Surfers Paradise skyline. Also along the beach is a great street lined with restaurants and shops. We frequented a few of the different eateries, and this was also where we went to enjoy the fireworks on New Years Eve. I would say Coolangatta is probably the second busiest neighbourhood in Gold Coast after Surfers Paradise. But it has a completely different vibe. While Surfers has a glamorous feel to it, Coolangatta is just completely relaxed and quintessential Aussie.
Broadbeach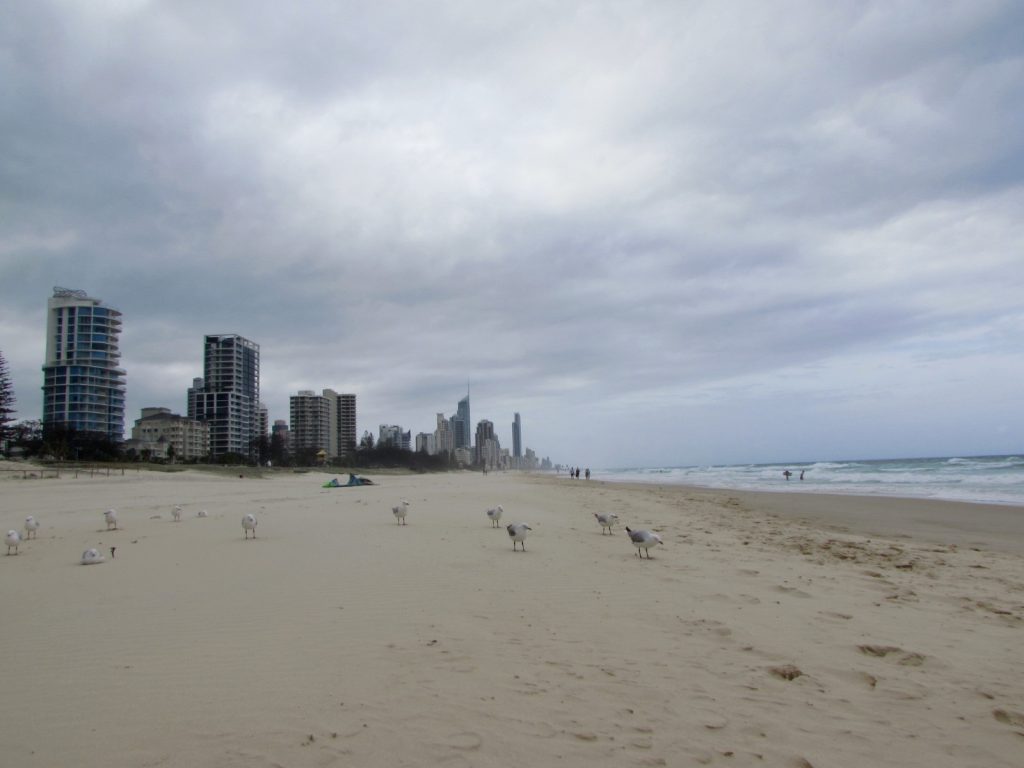 Ok, I know I sound like a broken record here, but Broadbeach is another area where you should visit the beach. It is just outside Surfers Paradise so you get the same feeling of skyscrapers lining the beach, but it is much less busy. I would recommend walking along the beach from Broadbeach ending up in Surfers where you can reward yourself with a nice meal or drink! If you are hoping to do some shopping in the Gold Coast, Pacific Fair is the place you need to go. It's a massive and beautiful outdoor shopping centre where there is a huge variety of stores, both high end and high street.
Water sports to try
As the hub of all things beach and ocean, of course water sports are a must in Gold Coast! Of course the most iconic sport there is surfing. There are tons of places where you can take lessons in different areas of the Gold Coast. And if surfing isn't really your thing, you can sit on the beach with a smoothie and watch all the experienced surfers do their thing!
A sport that my boyfriend and I tried for the first time in Gold Coast was stand-up paddle boarding, or SUPing. I had been wanting to try SUPing for a while so was excited to finally give it a go! We SUPed in Tallebudgera Creek which was nice, because we got amazing views but it was of course much more calm than the ocean water. Right by the Tallebudgera beach, we hired paddle boards from Cheyne Horan which includes an introductory lesson as well. We had booked through Groupon, but he said that if you come to him and mention the Groupon deal, he'll give you that discount as well.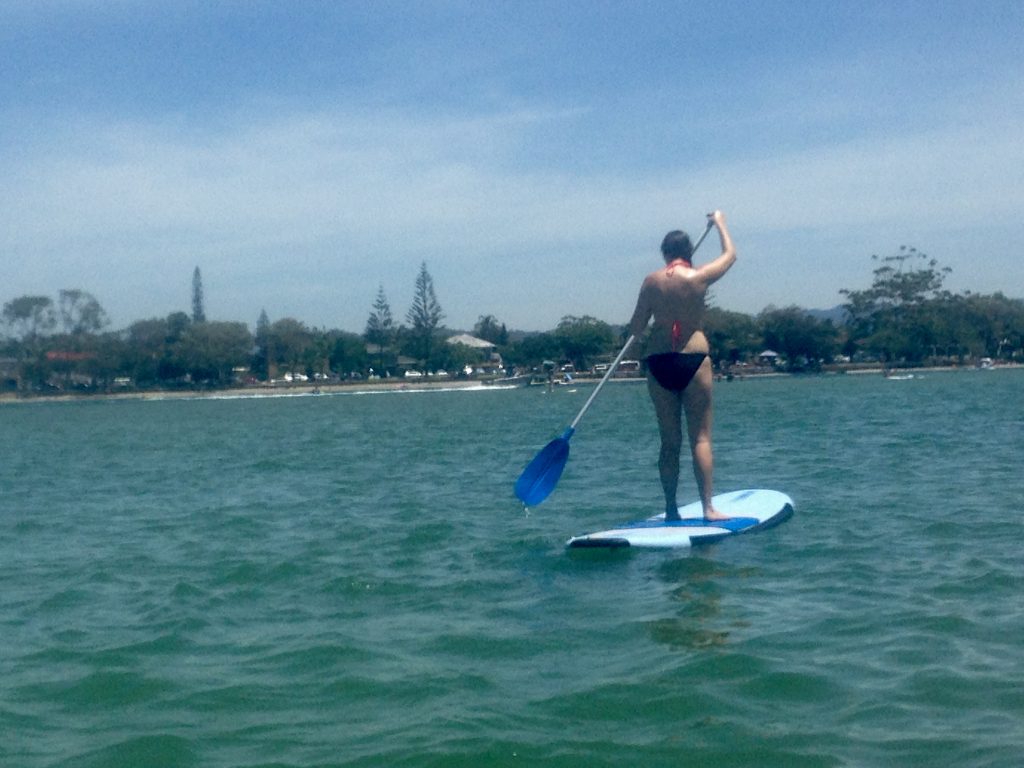 And a third water sport to do in gold Coast is kayaking. There are heaps of places where you can hire out kayaks or take a kayaking tour. We didn't kayak in Gold Coast, but we did kayak in Brisbane which was awesome! I have also done some ocean kayaking in Tasmania, and while it can be tough kayaking with the waves, it's so cool to kayak along the cliffs and caves of the shoreline.
Theme Parks to visit
If theme parks are your thing, there's nowhere in Australia quite like Gold Coast. There are a crazy amount of different theme parks you can visit, and you can even get a VIP pass to visit several of them as many times as you like! Our VIP pass allowed us to visit all of the following except Dreamworld.
Movie World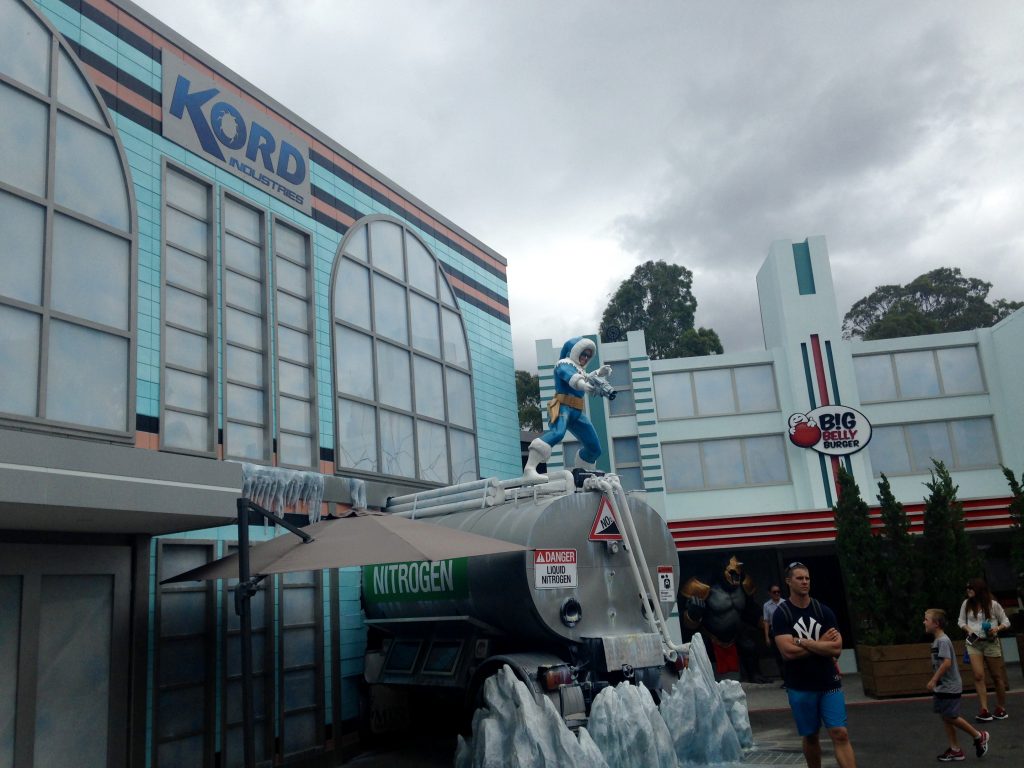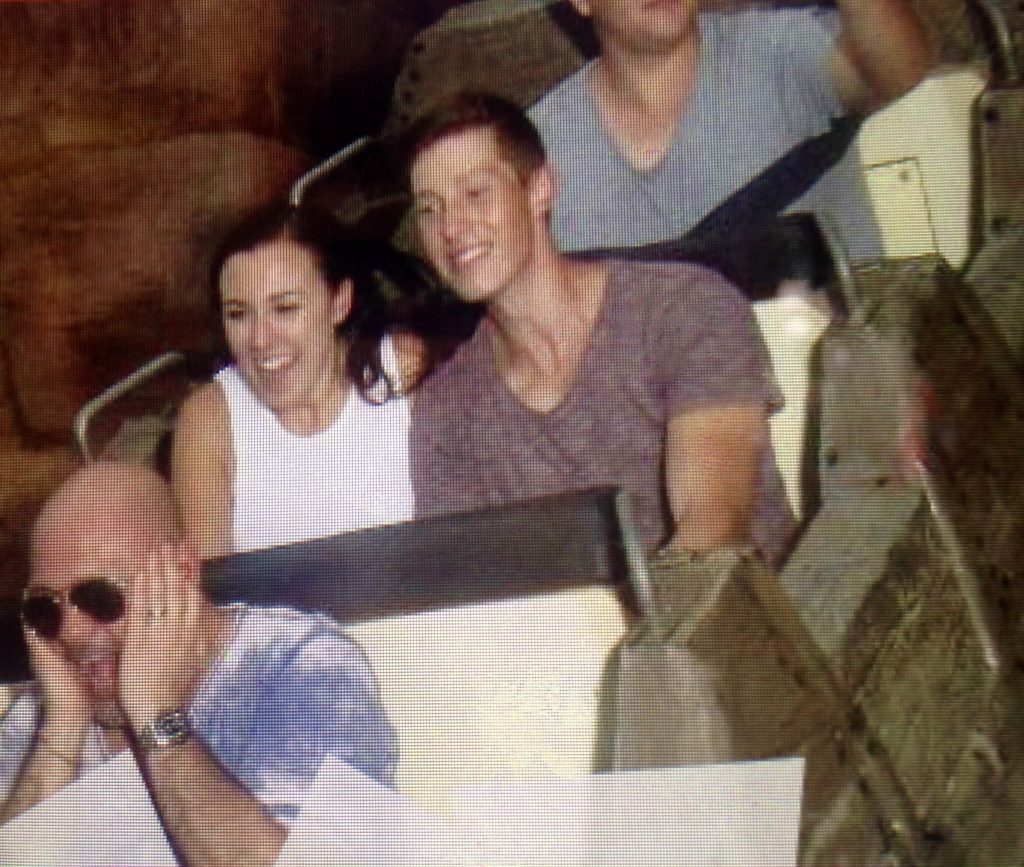 Movie World is the most popular theme park. It's owned by WarnerBrothers and has lots of different rides based on movie characters. Super heroes are a big theme of course! There are some awesome rides, including the Green Lantern, Batwing Spaceshoot, Wild West flume ride, and Superman. But by far my favourite: Arkham Asylum. What makes this ride so exciting and unique is the opportunity to hire and wear virtual reality goggles on it for $5. I was actually nervous at first but it was the BEST. DECISION. EVER. The goggles show you a story along with the ride. It has to do with the Batman villains escaping from Arkham Asylum and wreaking havoc on the city. You see different things in the goggles that go along with the movement of the roller coaster. It was both exhilarating and terrifying, and I'm dying to experience more VR roller coasters now!
Wet n Wild
Wet n Wild is such an iconic Aussie theme park. For good reason too! It's full of some amazing water rides that you'll want to keep riding over and over. Some of the best rides are The Tornado where you spin through a big funnel, Kamikaze which has vertical drops and looks terrifying but is so much fun, and Black Hole which is completely pitch black so you can't see the drops and turns ahead of you. There are a huge variety of other water slides and attractions which are all great as well!
Dreamworld
As Dreamworld wasn't included in our VIP pass, it is sadly the only park we didn't visit. It looks like so much fun though, so I would love to go there the next time I'm in the Gold Coast! The park is owned by DreamWorks and has different rides and attractions based on their movies. The most famous of their rides is the Giant Drop, which is the tallest free-falling ride in the world! Some of the other big rides for the daring visitors are Buzzsaw, Pandamonium, and Tower of Terror.
Sea World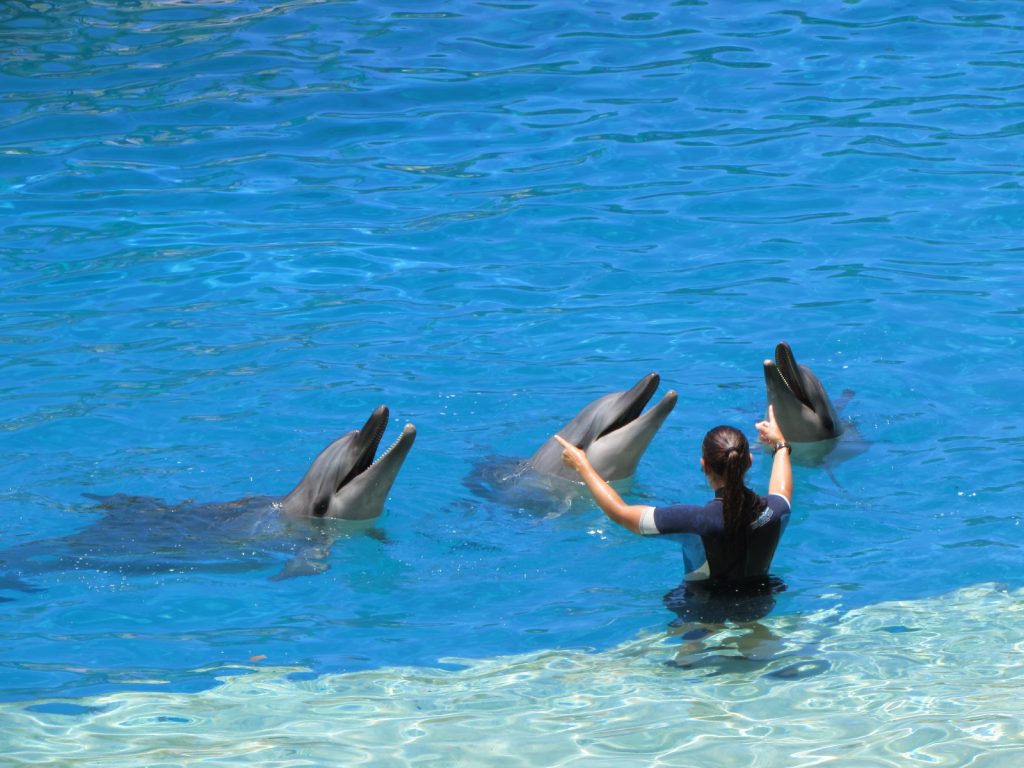 Sea World is another great park worth visiting. You can see some beautiful marine animals, including seals, penguins, and sea lions and dolphins who you can watch perform highly entertaining shows! There is also an area called Castaway Bay where you can go through an obstacle course raised high off the ground. It was actually a little scary and feels much higher than it is once you're up there but it was a cool experience! It was funny to see how fearless the little kids on the course were and how cautious the adults were! Sea World also has a couple of rides. The wait is long and they aren't quite as exciting as the other theme parks, but they're fun and actually much faster and more intense than I expected!
Paradise Country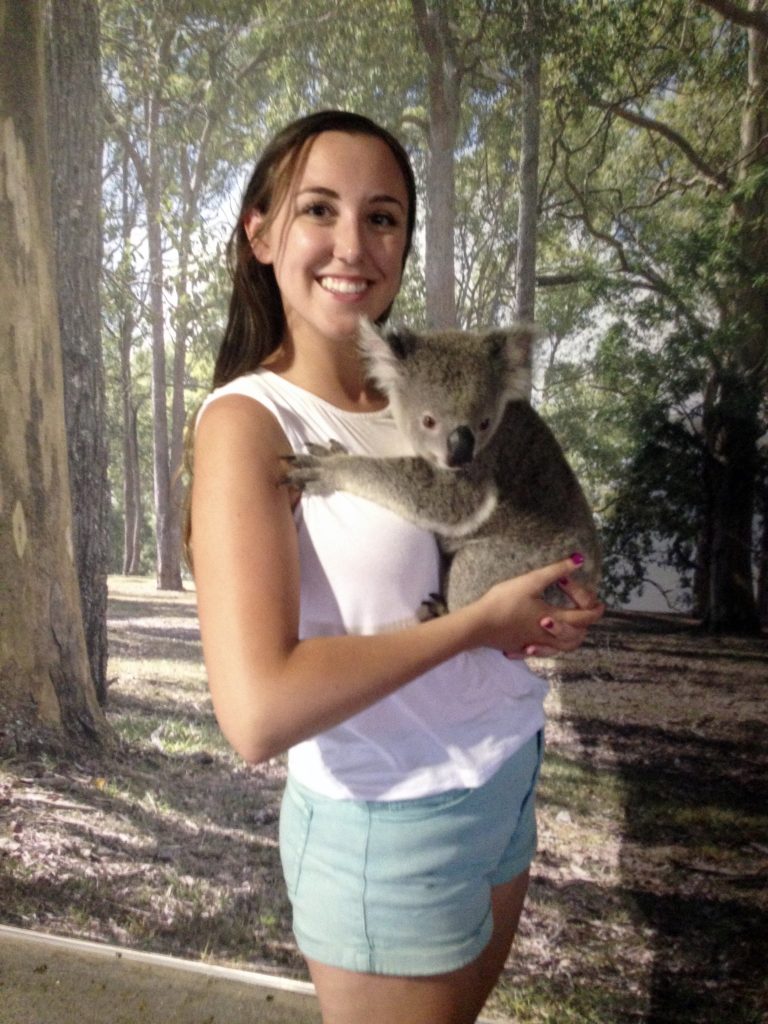 I had never heard of Paradise Country, but it makes a great addition to a day spent at nearby Movie World or Wet n Wild. Animals are the focus here, particularly farm animals. You can learn about and interact with sheep, goats, pigs, cows, horses, a cattle dog, and I'm pretty sure there were some camels there too! There is also a big section of Aussie animals. You can hang out with kangaroos and see some koalas up close in their trees. We were lucky to see some baby koalas when we visited! We got to see a mum koala with a tiny baby and a slightly bigger baby as well, which was so cool. And it was here that I finally fulfilled my Aussie dream of holding a koala!
National Parks to be at one with nature
Springbrook National Park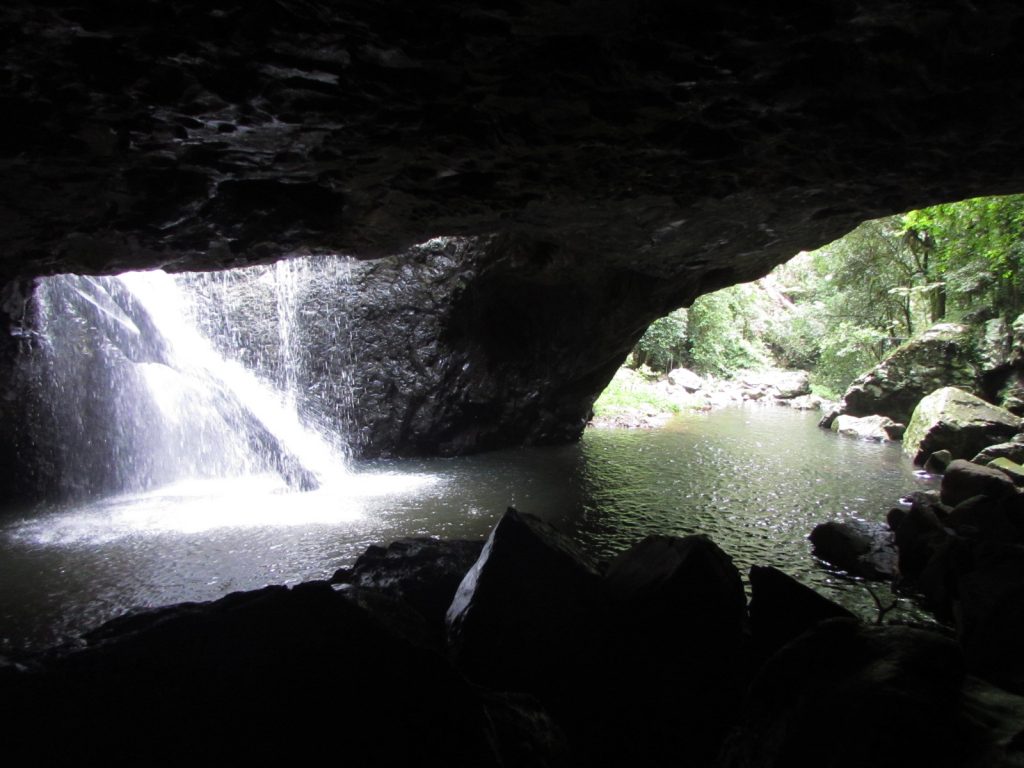 Springbrook is a rainforest and national park located about an hour drive from central Gold Coast. There are some beautiful hikes and viewpoints around the national park. By far the most impressive spot in the park is the Natural Bridge. It's a beautiful rock formation that looks like a bridge from the outside. Then you can head into the cave underneath to see a waterfall and lots of natural light pouring in. If you book into a nocturnal tour, you can also see the resident glow worm colony in the cave. The rest of Springbrook is beautiful as well.
Lamington National Park
Lamington is another beautiful rainforest and national park in the Gold Coast. It's actually located right next to Springbrook, so you could easily visit both in the same day. There are lots of beautiful hikes and walks that will take you past waterfalls and tropical plants. O'Reilly's Treetop Walk is an extra special experience. It's a series of suspension bridges raised off the ground that take you through the canopy of the rainforest, giving you some amazing sights.
Where to eat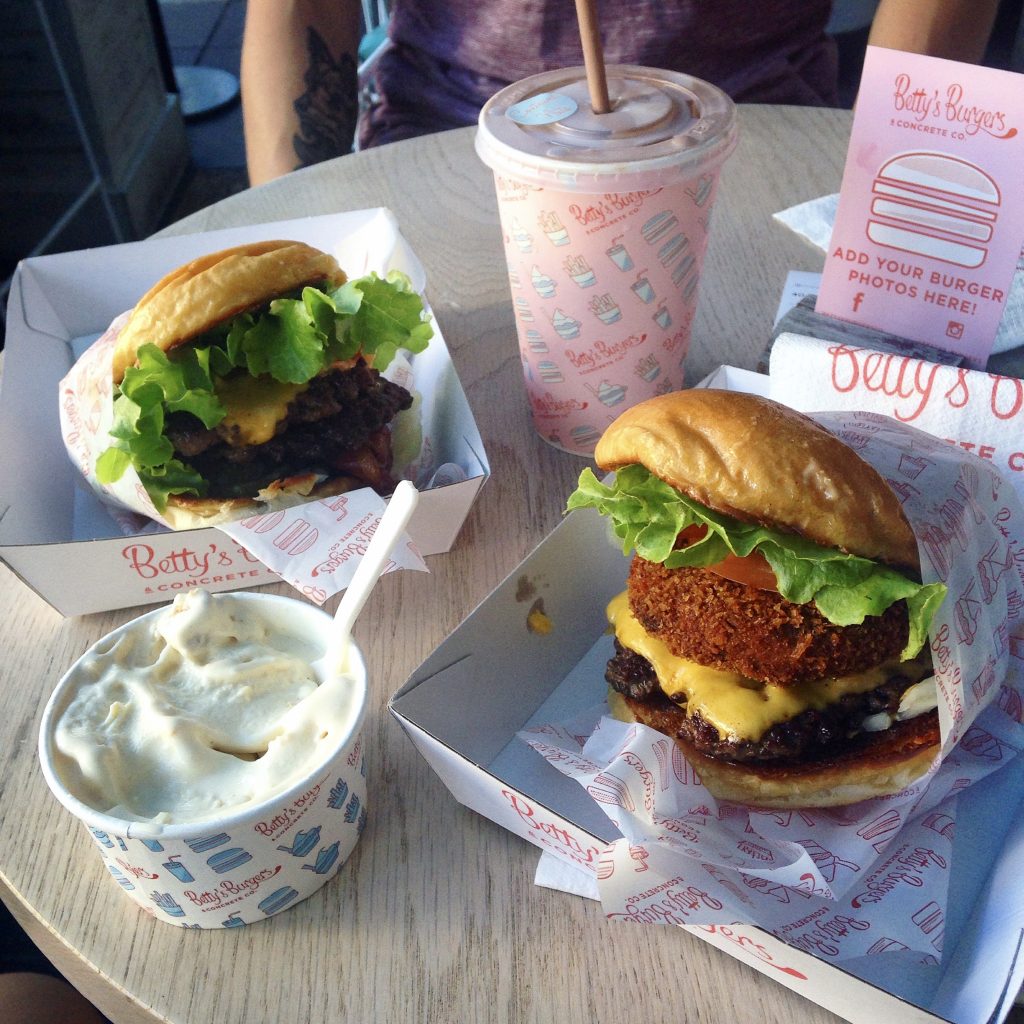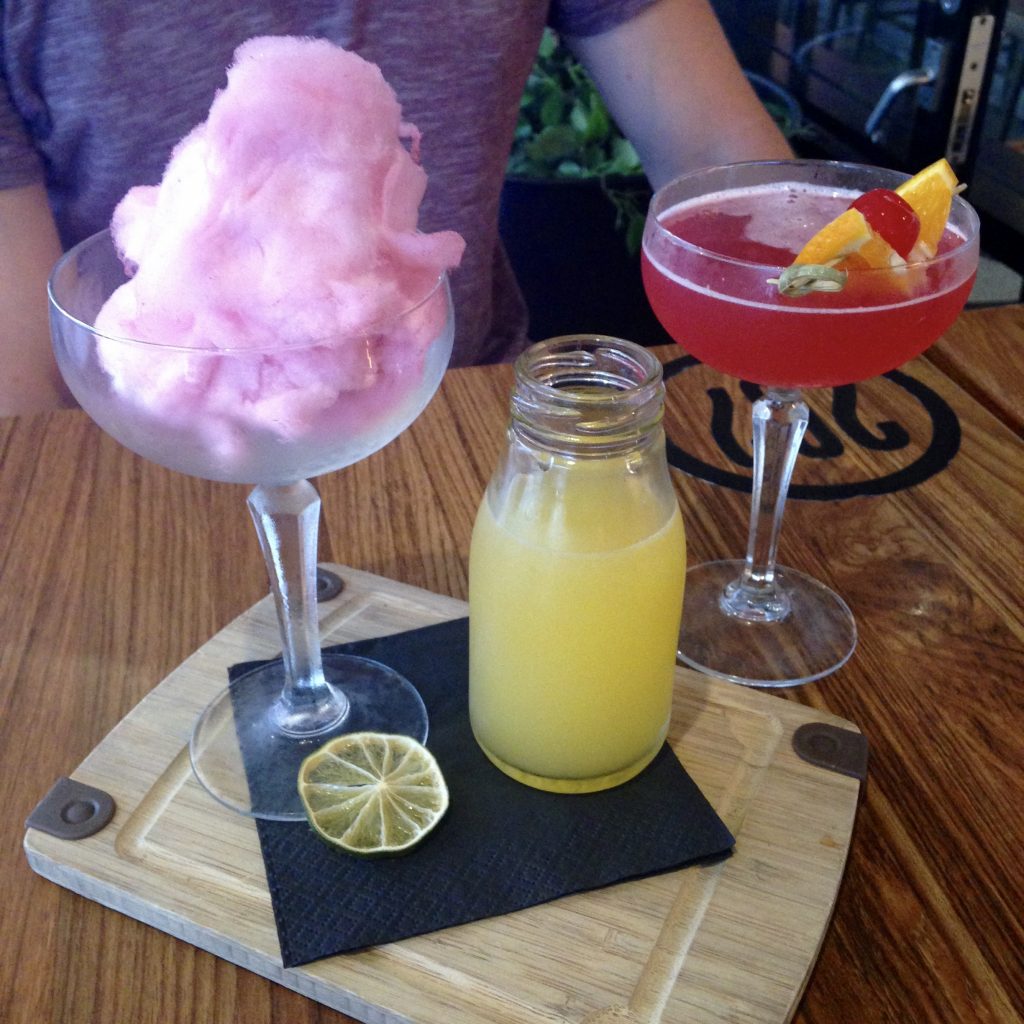 There are so many great places to eat around the Gold Coast! First off, there are some amazing gourmet burger restaurants. We frequented a couple in Surfers Paradise called Brooklyn Depot and Betty's Burgers. Brooklyn has an amazing selection of burgers, so I tried a few different ones. They have a special burger each month as well which are usually massive and packed full of flavours. For drinks, they have milkshakes, both regular and alcoholic, and a great selection of yummy cocktails. Betty's is great as well, and my favourite burger there is a combo of their signature burger and the veggie burger, which was basically a giant ball of fried cheese and mushroom. So delicious! Their milkshakes are great as well. And over in Burleigh Heads is another New York-inspired burger joint called Ze Pickle. They do some massive burgers and even have some burger challenges.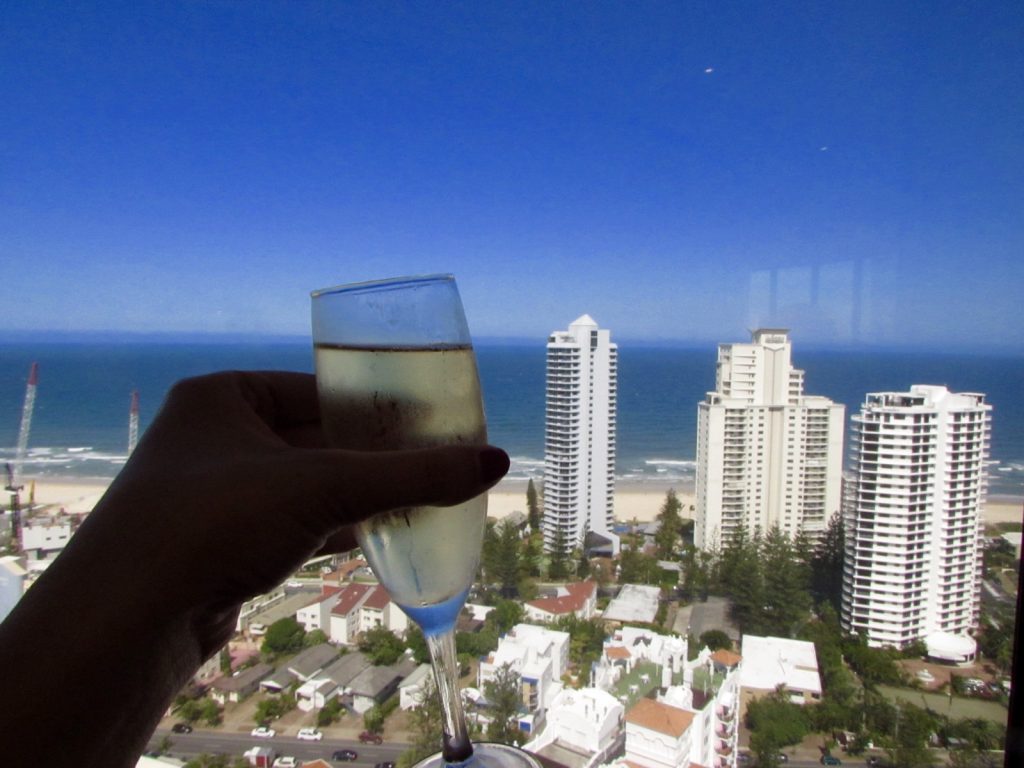 Another amazing food experience on the Gold Coast is the Four Winds Revolving Restaurant. The restaurant rotates 360 degrees and gives you some incredible views of the city skyline and the ocean. You can book in for breakfast, lunch, or dinner but the really special experience you could have is to go for high tea. We went for a high tea on New Years Day and it was so great! We got a sampling of sandwiches and canapés, scones, champagne, tea, and desserts. But of course the best part of the experience is the amazing view you get while you enjoy your tea! I love going to high teas, and this is one that I would definitely recommend.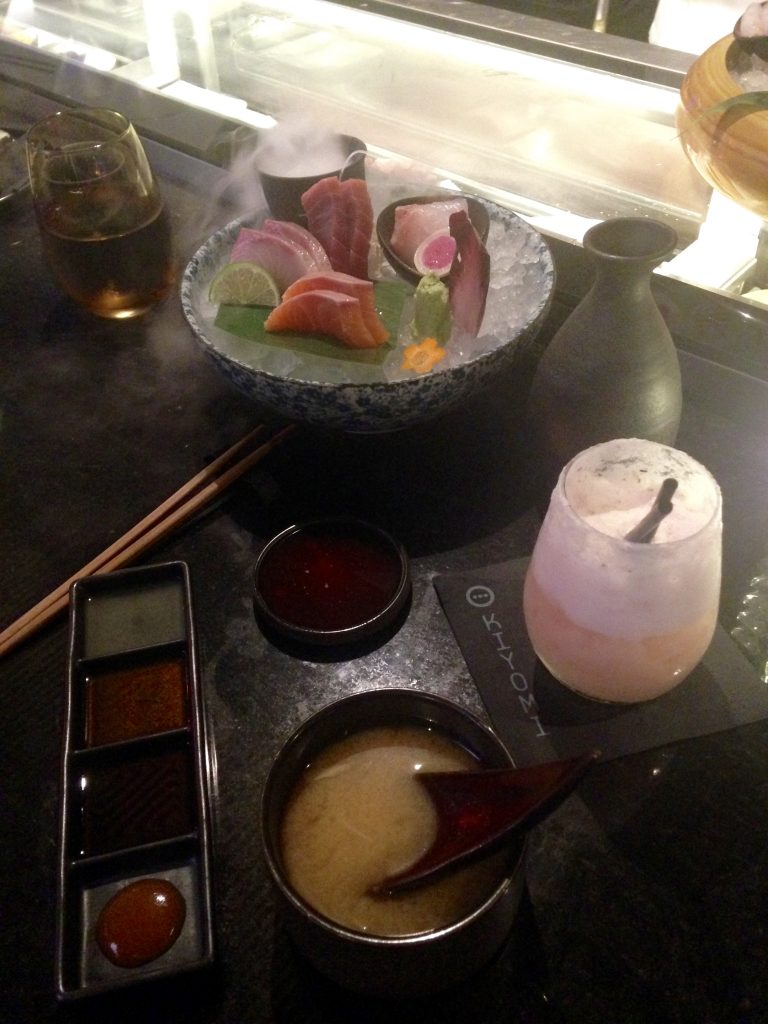 For a special occasion, an amazing restaurant to visit is Kiyomi. It is a high-end Japanese restaurant that specialises in sushi and sashimi. And oh my god, it is delicious! My boyfriend Will's dad treated us to dinner at Kiyomi one night and we got the degustation along with a sashimi starter. Not including the starter, we had seven courses including dessert. Every single course was delicious, and I would highly recommend it to people visiting the Gold Coast when you want a special night out.
As I mentioned earlier, Coolangatta is an amazing spot for food and drinks. All along the main strip, there are great restaurants and cafes to try. A couple that we returned to multiple times were Xenia Grill which has delicious Greek food and The Coffee Club which does great breakfast, brunch, coffees, and the like.
And of course since this is me, I can't leave out dessert! My two favourite spots are staples in Melbourne and Sydney as well, but they are so great that I couldn't not mention them! First is Gelato Messina, which has the most amazing gelato and sorbet I've ever had in my life. Like, so good that Italy better watch out! They have delicious staple flavours and have 5 new specials every week. And the other is Doughnut Time, which sells delicious gourmet doughnuts in all different flavours. They always have specials as well, and their flavours rotate.
The Gold Coast really is an area like no other. After spending a month there, I loved it and was sad to leave. If I were to settle in Australia, Gold Coast is one of the areas I could see myself living in. It just has such a great vibe to it and has that laid-back feel that Australia is known for. I can't wait to return to the Gold Coast and experience even more that the area has to offer.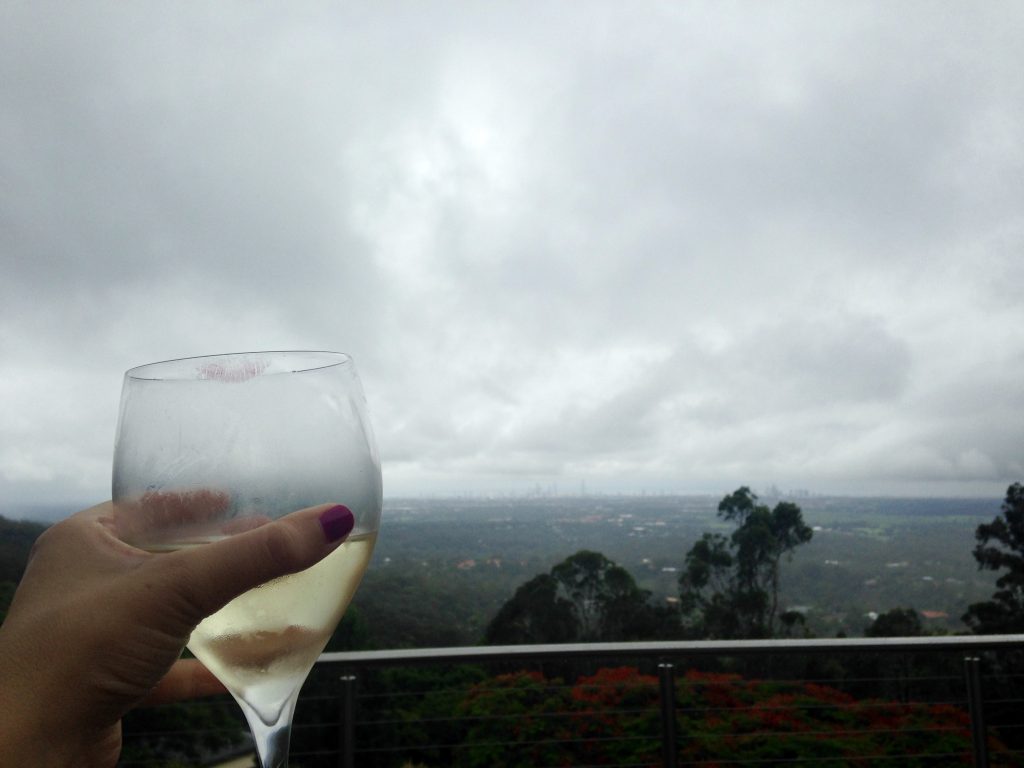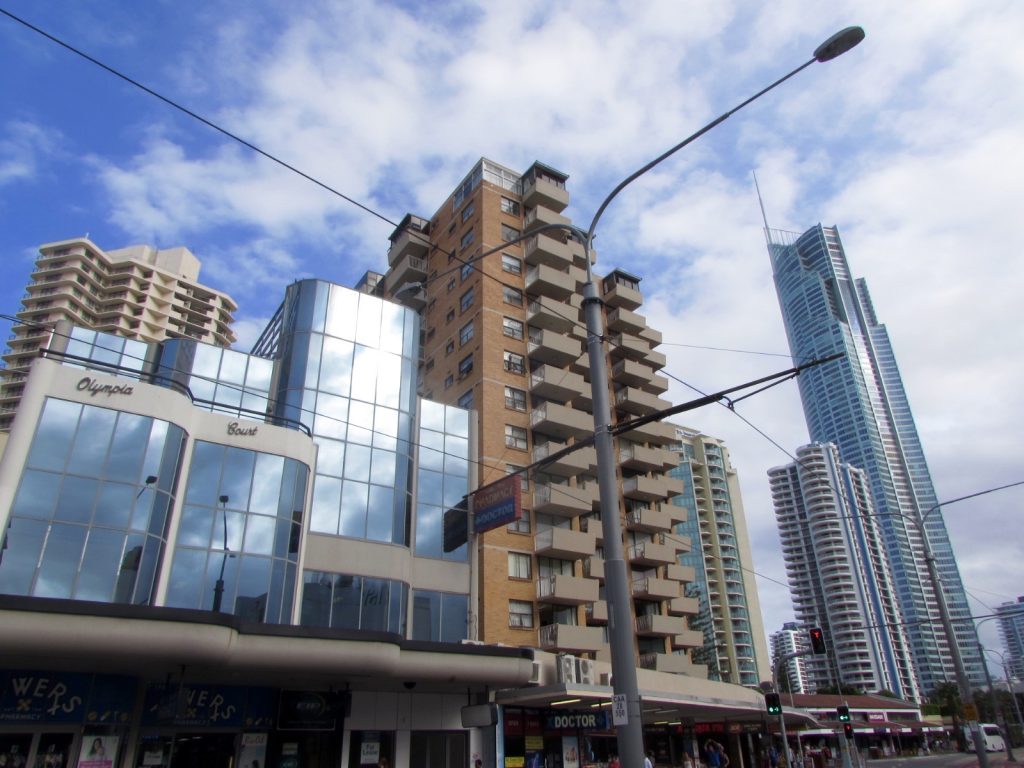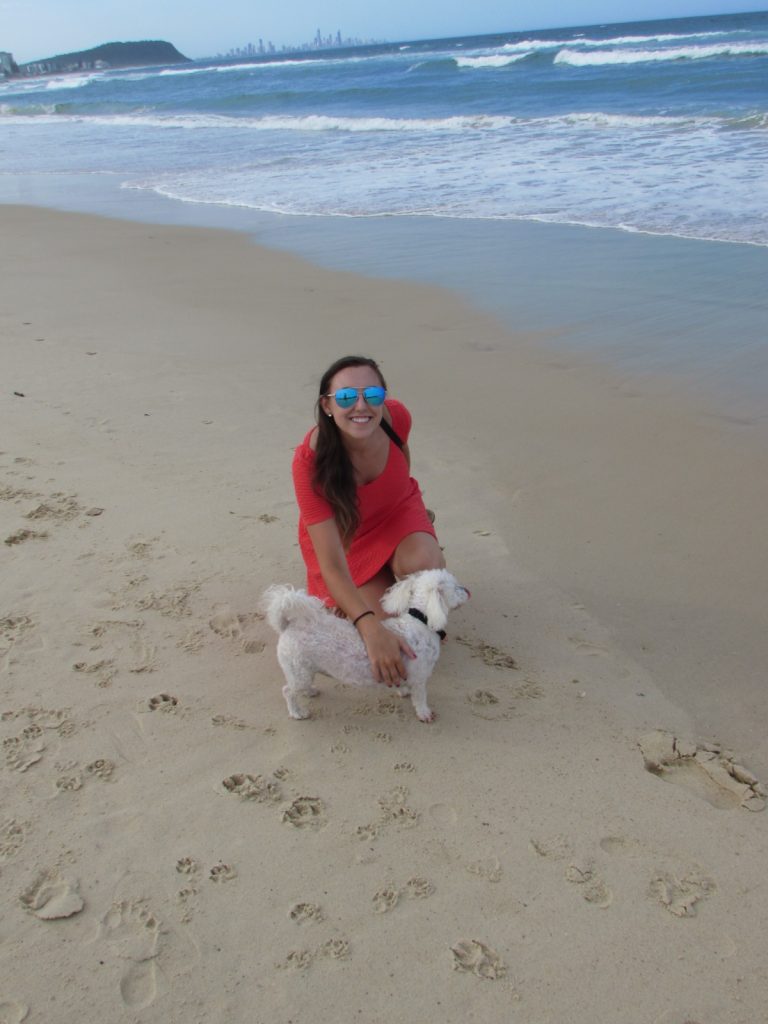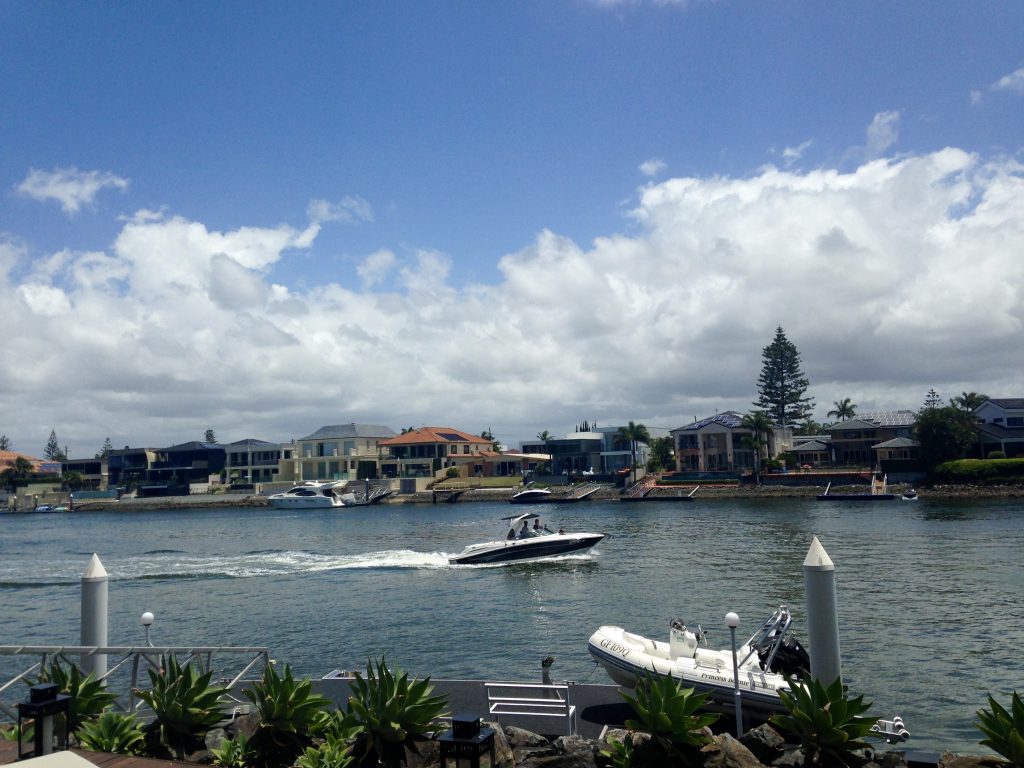 Gold Coast
If you've been to the Gold Coast, what were your favourite things to do there? Anything I should add to the list? Let me know in a comment!
Gold coast
Like this post? Pin it!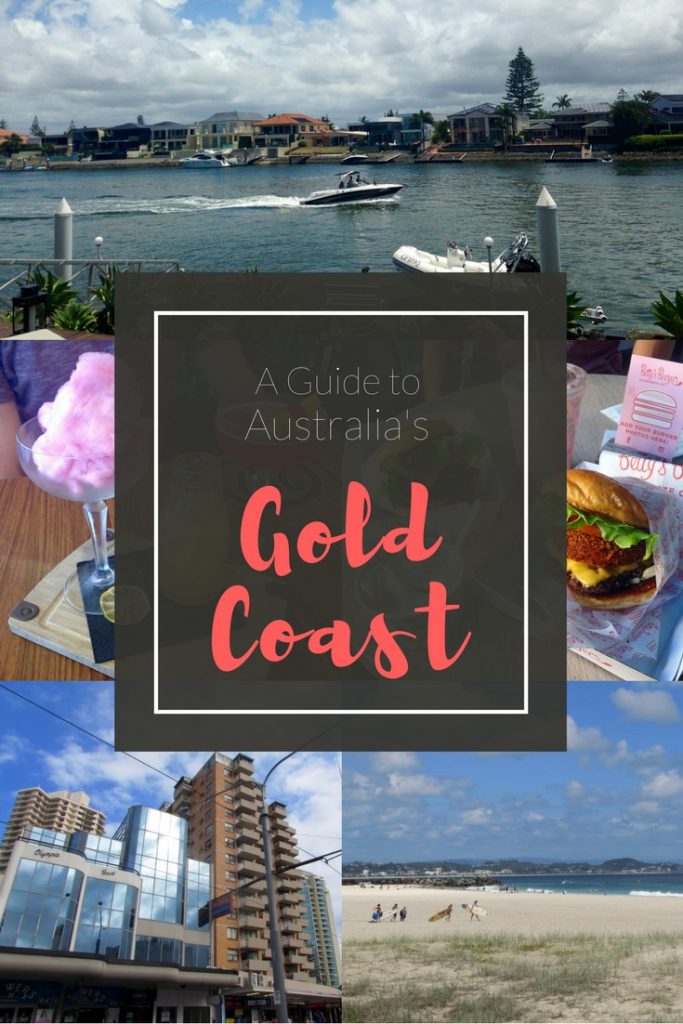 Hi I'm Christie, a 28-year-old girl originally from Boston who has spent time living in New York City, North Carolina, France, Australia, New Zealand, and London. I love moving to new places and exploring them as a local, and I can't see my nomadic expat life stopping any time soon! I have no greater passion than travel, and when I'm not exploring I spend my free time reminiscing on past trips and daydreaming about future travel.