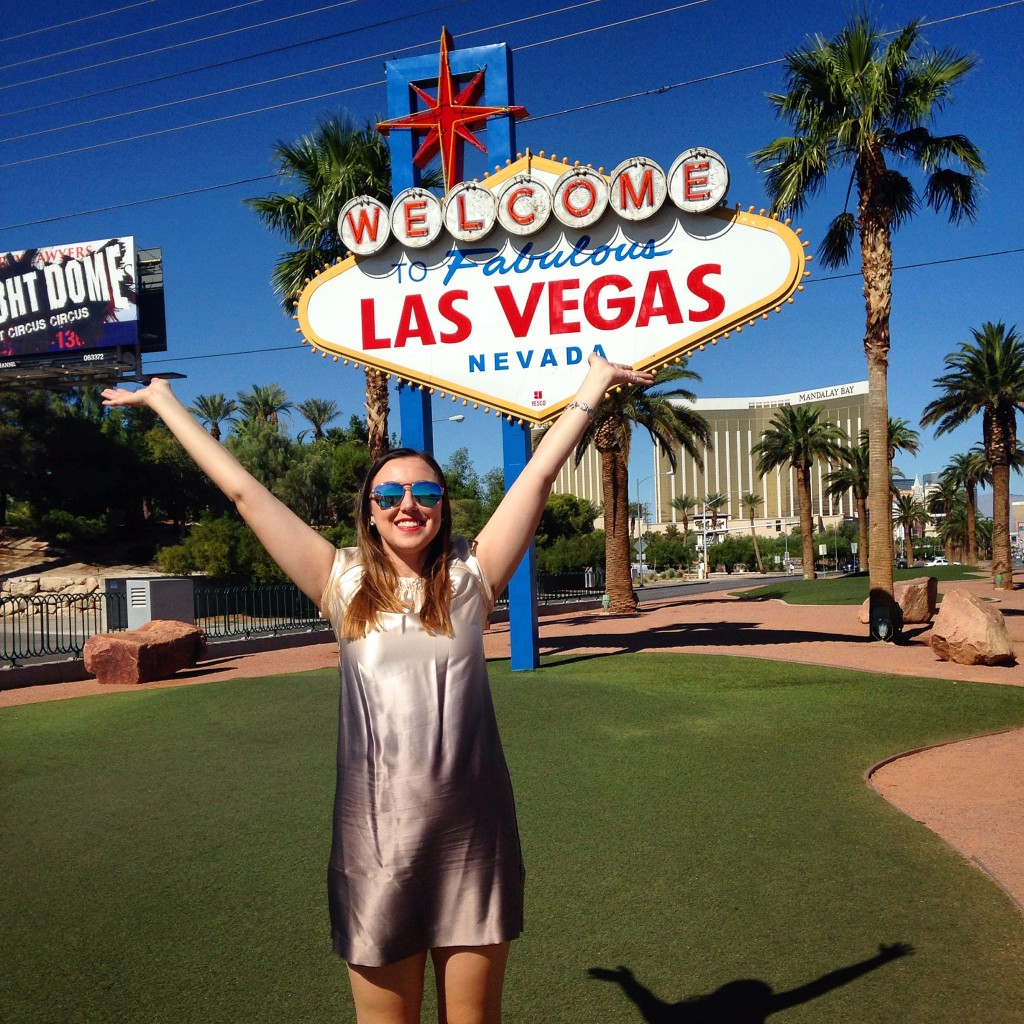 About a week ago, I returned from my first visit to Las Vegas and had such a great experience. After being there for just a few hours, I could already tell that there's no other city quite like it. It feels a little bit futuristic and a little bit retro at the same time, and I don't think you'll find more interesting people anywhere in the world! And it really has something for everyone. Las Vegas isn't all about gambling, drinking, and partying like movies would have you think it is! And ok, while that is a major part of what makes Vegas "Vegas", there are so many other ways to enjoy your visit to Sin City. Here is my guide on how to make the most of your visit to fabulous Las Vegas, Nevada: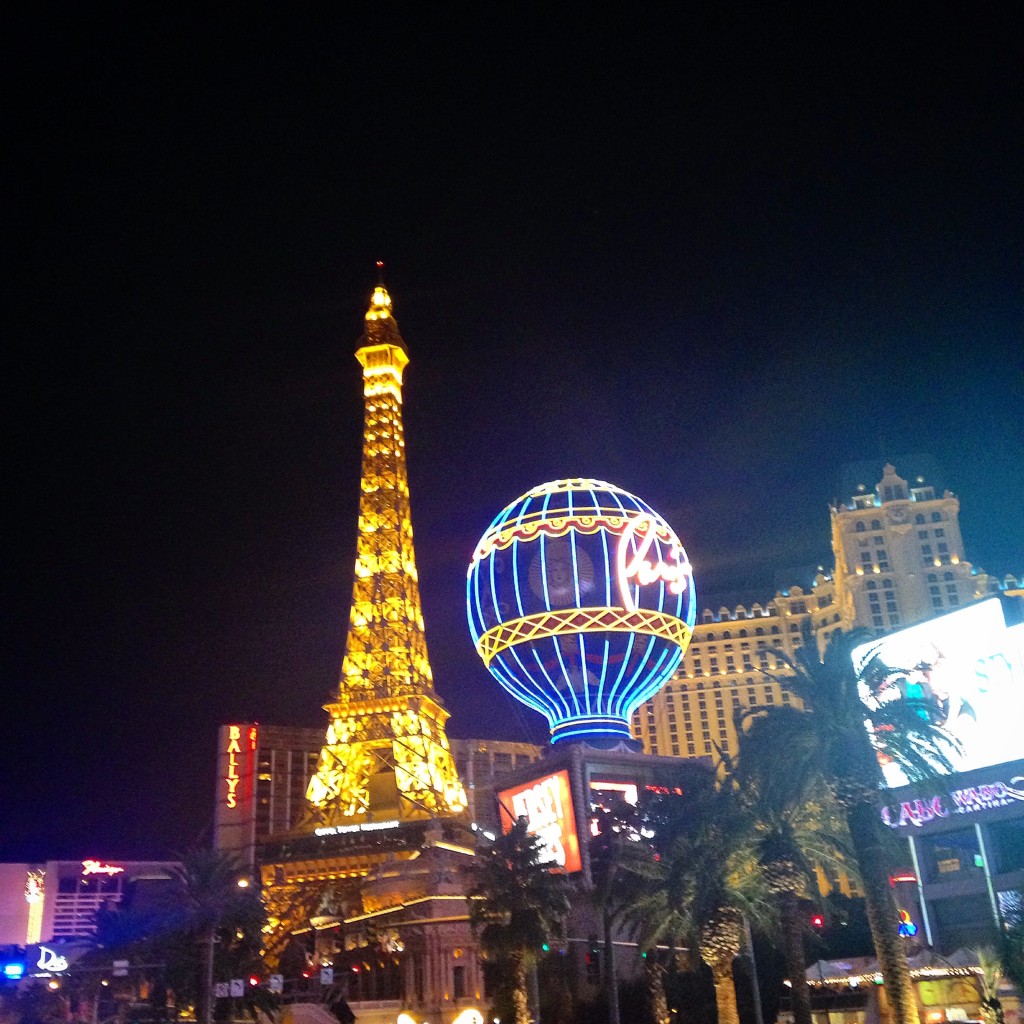 Walk the Strip and explore the hotels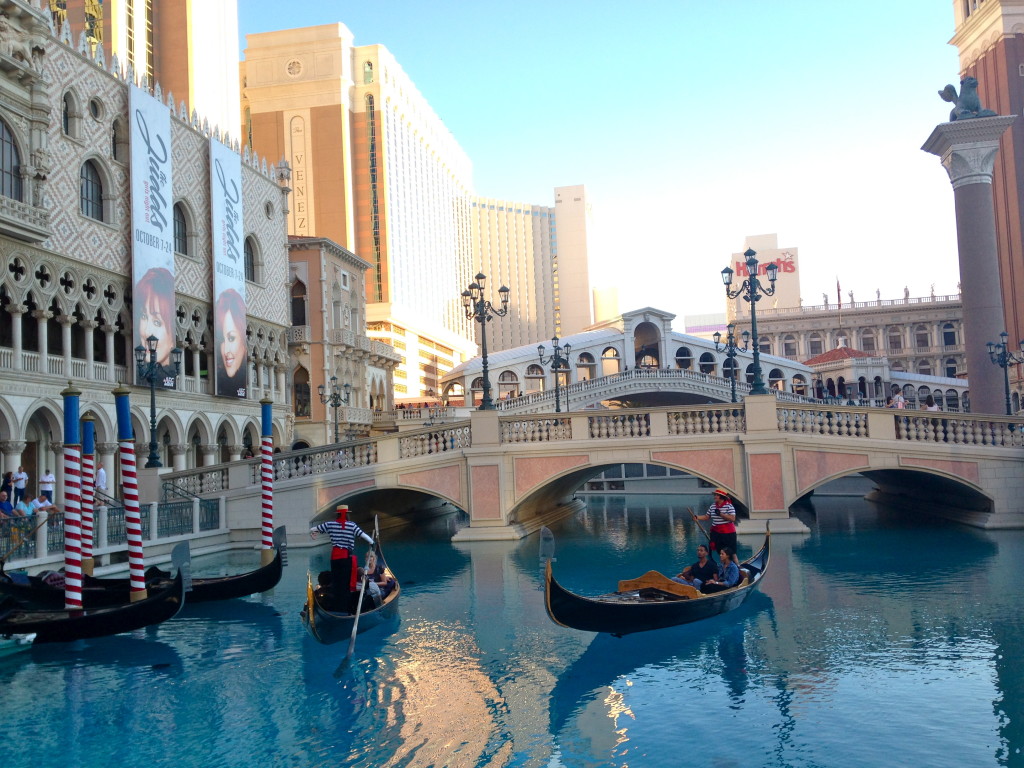 There's no doubt the best way to experience Las Vegas is by walking up and down Las Vegas Boulevard, better known as the Vegas Strip. With all the neon lights and interesting people you'll see, I think the best way to describe the Strip is Times Square on steroids! This street is where you'll find all the major hotels and casinos in the city, including the Bellagio, the Venetian, New York New York, and Paris. All the hotels have a unique theme and are so intricately designed with a lot of cool things to see and do. For a better idea of what each hotel offers, check out my guide on Vegas's hotels and casinos here. Outside of the hotels, there is still so much to see on the Strip, particularly if you like people-watching. The street is loaded with street performers and the more, um… interesting side of Vegas, aka people in nothing but body paint, prostitutes, and people handing out cards of naked women with info on how to hire them. If I didn't see it for myself I wouldn't think it was real! No matter how strange some of the sights are, there's no denying they're entertaining! And don't worry—there are so many beautiful sights to see along the Strip as well including the Bellagio fountain shows and the Eiffel Tower!
See a show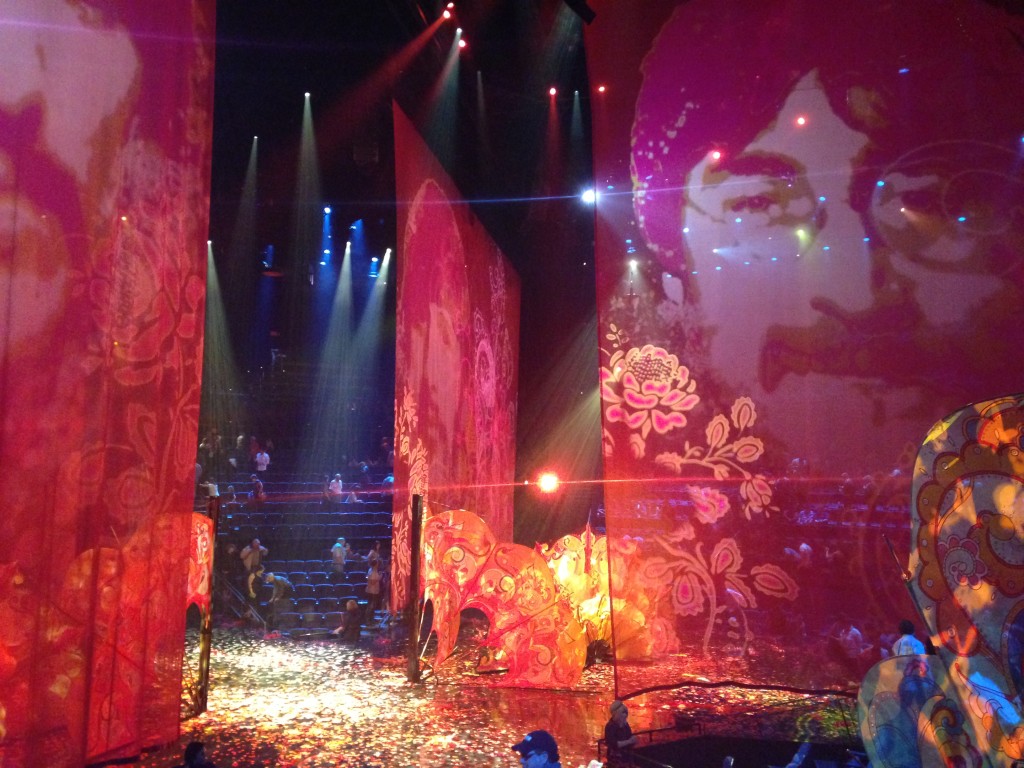 If there's something Las Vegas doesn't have a shortage of, well other than casinos of course, it's shows. Overall there are hundreds of different shows available to see in Vegas and there are new and exciting shows being introduced all the time. By far the most popular series of shows is Cirque du Soleil, the famous group of acrobats that puts on the world's best performance art shows. There are loads of different Cirque shows including a water show called O and a Michael Jackson tribute. The show I went to see was the Beatles Love tribute by Cirque du Soleil. The group performed so many cool acts to some of the Beatles greatest hits. The show was so amazing, and I've heard the other Cirque shows are awesome too. Apart from Cirque du Soleil, you can see popular musicians including Britney Spears and Elton John, magic shows by David Copperfield and Criss Angel, Broadway shows like Jersey Boys and Book of Mormon, and loads of comedy shows. I also went to a Laugh Factory show in the Tropicana hotel. They have a couple of shows every night and feature some really popular comedians. The show was hilarious and I would definitely go back! No matter what your interests, there are some shows in Vegas for you!
Eat lots of delicious food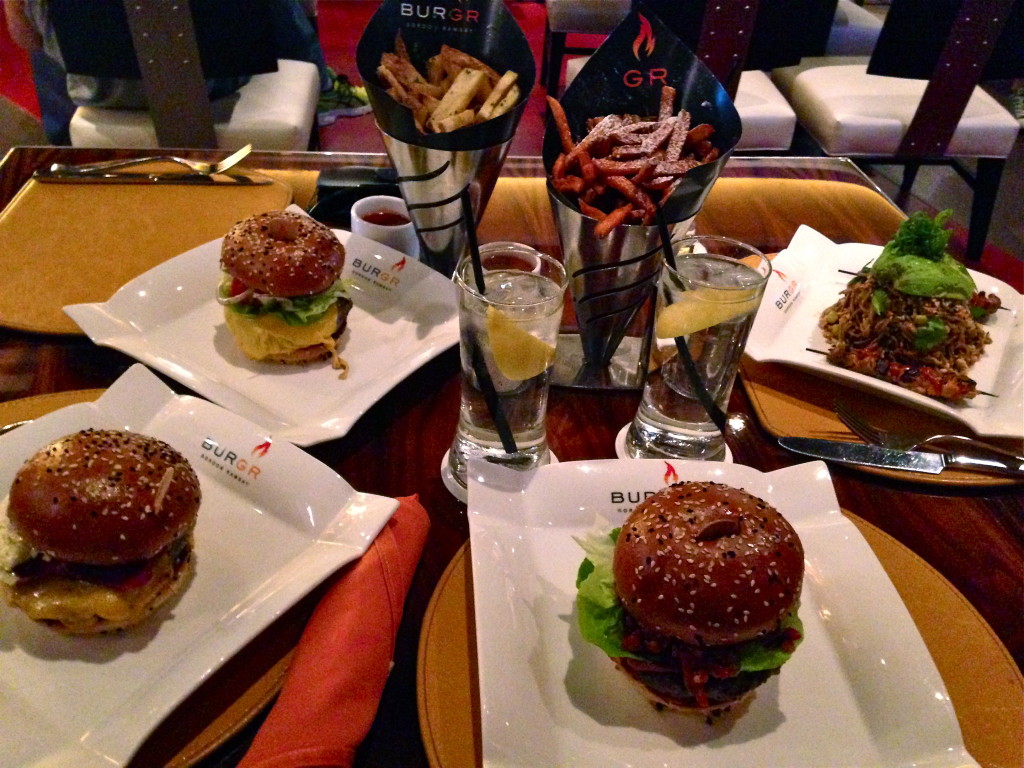 I don't know if there's anywhere in the world where restaurants are so densely packed as on the Las Vegas Strip. Along the four miles of hotels and casinos, you'll find hundreds if not thousands of different places to get food. And since there is so much competition among other restaurants, all the food is amazing! Depending on your budget, you can have a meal ranging from a few dollars to over a hundred dollars and the options are endless. Buffets are also really popular in Vegas and you'll probably find at least 50 different ones along the Strip.
Some restaurants that I can highly recommend are: Gordon Ramsay's BURGR in Planet Hollywood for some of the best burgers ever; Nine Fine Irishmen in New York New York for traditional Irish comfort food (the portions are enormous so I would recommend splitting a meal with someone); Greenberg's Deli in New York New York for enormous NYC-style sandwiches; Chin Chin Cafe in New York New York for a Chinese/Japanese buffet (and you can get a buy one, get one free deal through the Yelp app!); Maggiano's in the Fashion Show Mall for amazing Italian food; and Shake Shack in New York New York for a great late-night snack. Also if you are visiting from outside the West Coast, also be sure to try the hugely popular In-N-Out Burger which has locations all over the city.
Other restaurants that I've heard are amazing are Gordon Ramsay's Steak in Paris, Mon Ami Gabi in Paris, the Eiffel Tower Restaurant in Paris (are you surprised that most of the best spots to eat are in Paris? 🙂 ), and the VooDoo Steakhouse in the Rio hotel.
Explore Fremont Street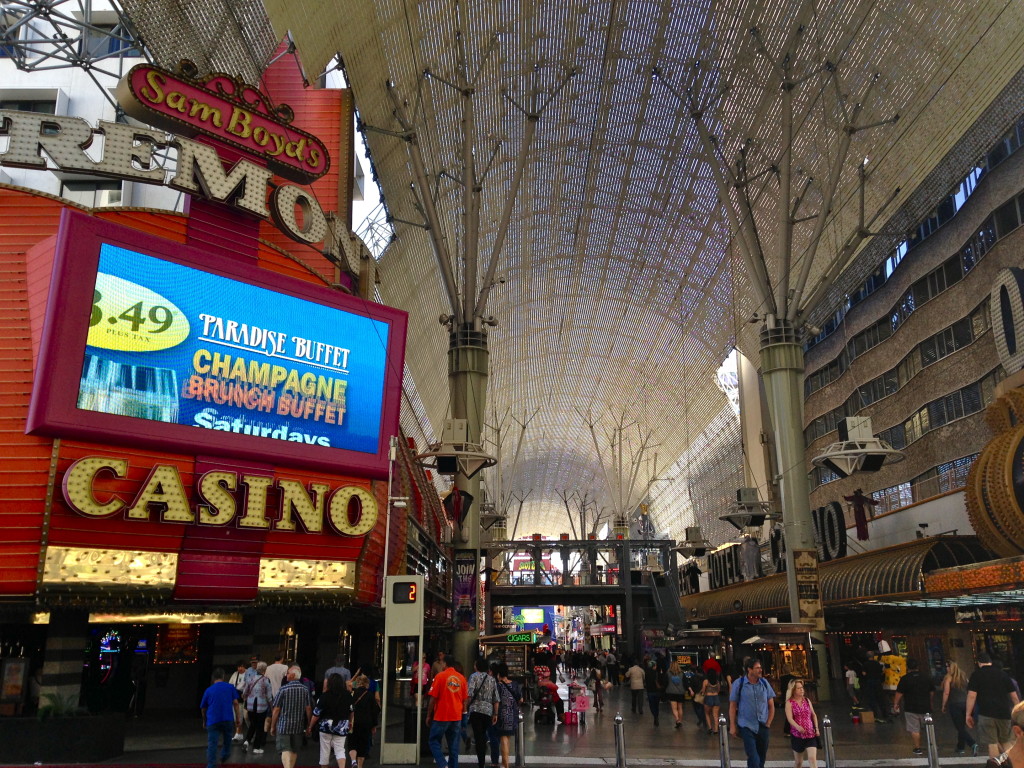 While the Vegas Strip is definitely the most popular area to visit in Vegas, Fremont Street is actually where it all began. Lining Fremont Street you'll find the city's oldest casinos including the Golden Nugget and Binion's Gambling Hall. Even if you aren't into gambling, you should still pop in and look at these historic casinos! Within Fremont Street, you'll find the Fremont Experience, a pedestrian street covered overhead by the largest LED display in the world. Visiting during the day, you might not notice it too much but come nighttime, the entire ceiling is lit up with neon lights in incredible light shows! You'll also be treated to some great live music and lots and lots of street performers. Another really cool experience—you can zipline down Fremont Street! This would be especially awesome to do at night. At the end of the Fremont Street Experience, you'll see a sign heading into Fremont East. This area looks so retro and has some vintage looking signs that are really cool to photograph! Also on that street corner, you'll see something called the Heart Attack Grill. It boasts having the highest calorie burger in the world and has the unhealthiest menu I've ever seen! There is a scale outside and customers weighing over 350 pounds eat free… no wonder Americans get such a bad reputation of being fat! Inside, the customers all wear hospital gowns and the waitresses are dressed as nurses. Even if you don't want to go in for food, make sure to check it out because it is pretty hilarious! Fremont Street is located in Downtown Las Vegas and not really walkable from the Strip. You can take a bus to get there or an Uber which comes to about $18 each way.
Check out the Welcome to Las Vegas sign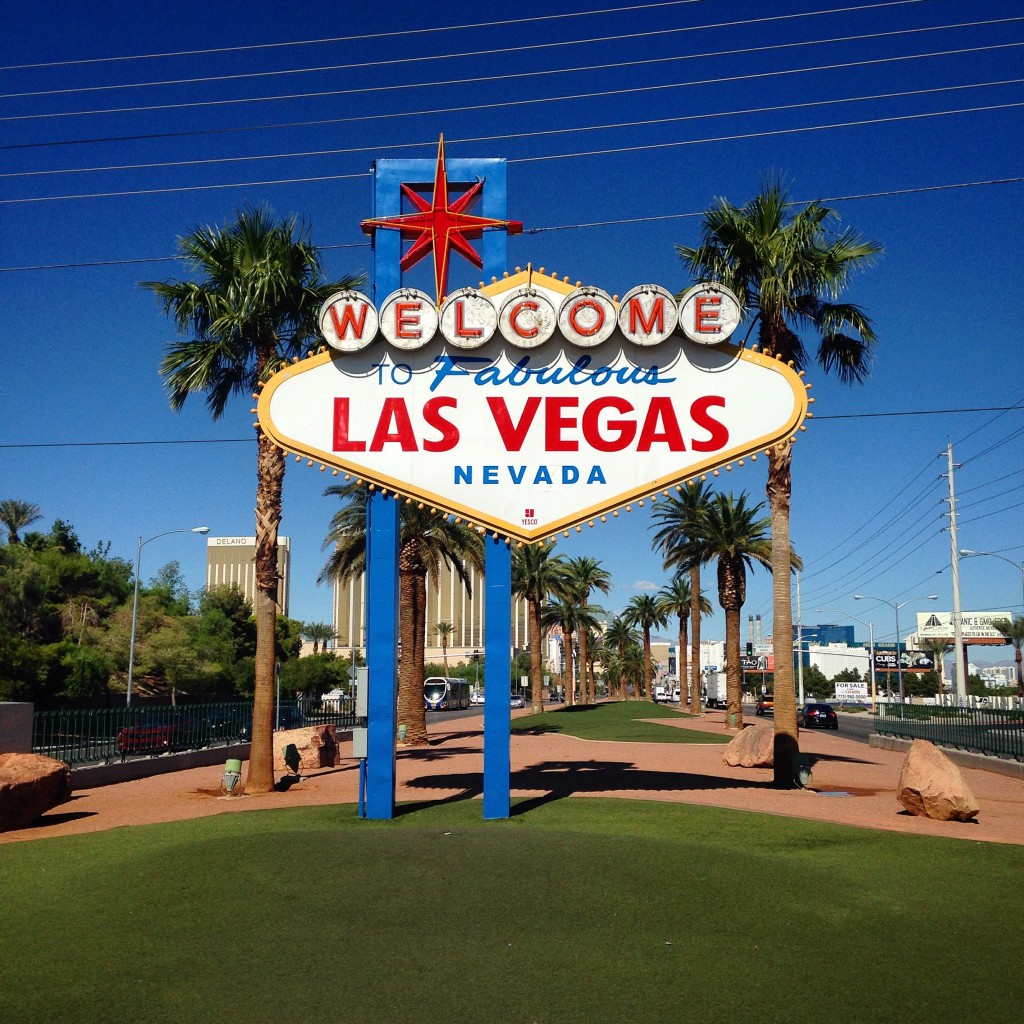 No doubt you've seen loads of photos of the "Welcome to Fabulous Las Vegas, Nevada" sign! The sign is located way at the bottom of the Strip and is really close to the airport, so there's a good chance you'll pass by it when you arrive in the city. The sign is pretty big and has lots of palm trees surrounding it. Plus it has that retro Vegas feel to it, making it a great spot to take pictures! The reason my family travelled to Vegas was for my aunt's wedding, and the ceremony took place in front of the Las Vegas sign. It was a great ceremony and a great spot for a wedding. I think it's one of the most popular wedding spots in the city and for good reason! If you are on the end of the Strip with Mandalay Bay, New York New York, MGM Grand, etc you could easily walk to the sign in about 10-20 minutes.
Visit museums to learn more about the city's history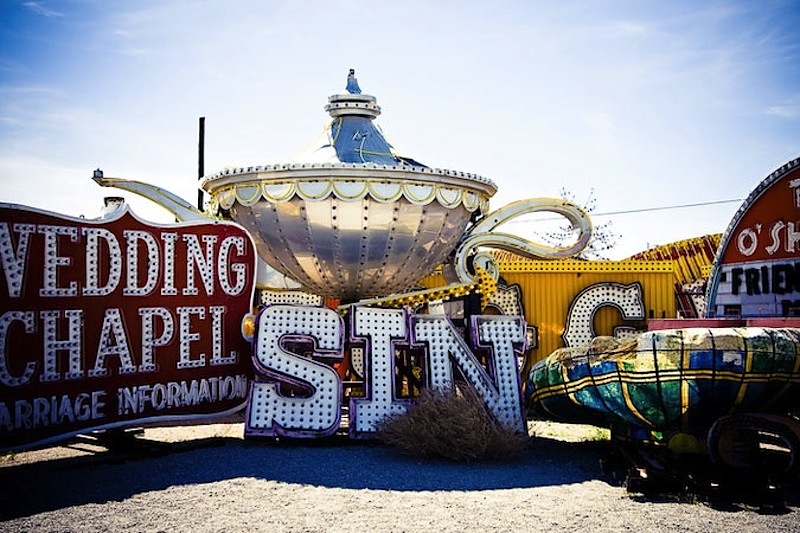 When you think about travelling to Vegas, museum hopping isn't the first thing that comes to mind, is it? But surprisingly Vegas has a lot of great museums that you can visit! Because of my short amount of time in Vegas, I didn't get the opportunity to visit any of the city's museums but I heard about a lot that sound so cool. First is the Mob Museum, which is right near Fremont Street. As you might know, Vegas was basically built by gangsters such as Bugsy Siegel and Meyer Lansky. For decades, the mafia pretty much ran the city and there was a huge crime influence. The Mob Museum will give you some more insight into that aspect of the city's history. Another museum that incorporate's Vegas's unique history is the Neon Museum. The museum features over 150 neon signs, including a lot of restored signs from "old Vegas." It's no doubt neon signs have always played a huge role in the culture of Vegas, so this is a really cool collection to see. Visit the museum at night to get the full effect of the signs. And a few more museums to check out: the Las Vegas Natural History Museum, the National Atomic Testing Museum, the Pinball Hall of Fame, and so many other cool and unique exhibits!
Take advantage of the free offers available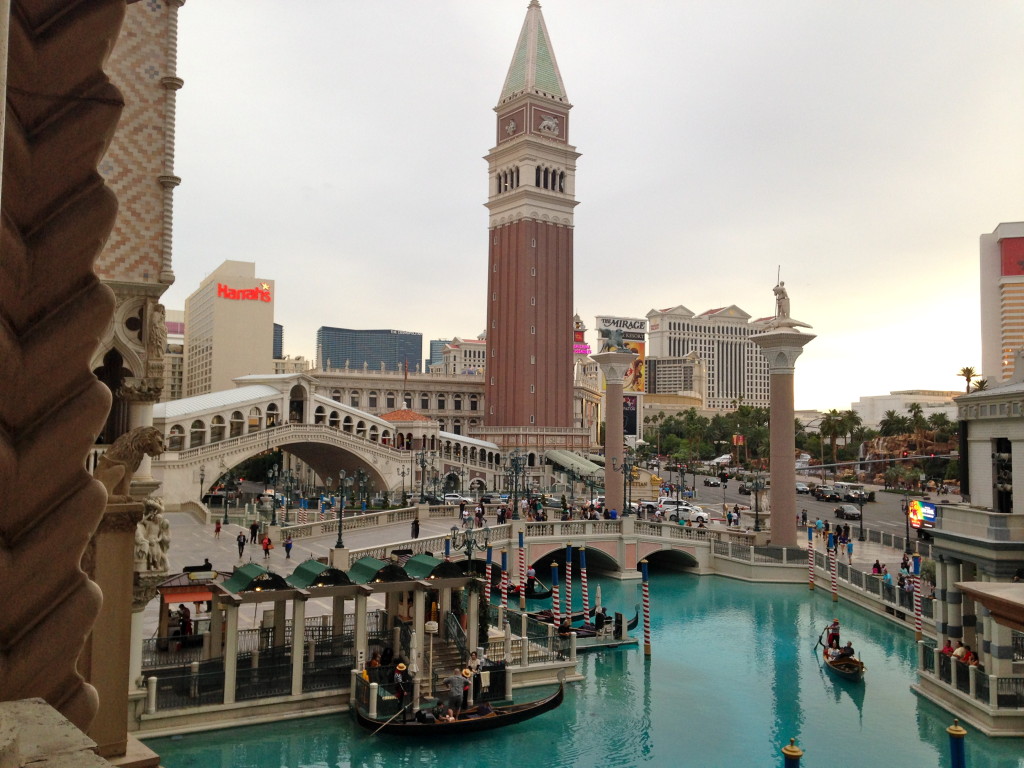 Well, maybe not the offers for free limos to a strip club, but be sure to keep your ears open about other cool offers! Walking the Strip at night, you'll find so many people trying to promote nightclubs or bars. Several times, my sister and I were put on a guest list to a night club with free entry and free drinks, including one where Calvin Harris was performing. It may sound strange but I've gone out with promoters in both New York and London, and it's really not creepy at all! Basically the promoters are paid to bring as many attractive girls into the club as possible in order to get more guys to buy tickets to come. I guess it's not really fair for the guys but it is one time it pays off to be a girl!
Apart from night clubs and bars, you can also come across a lot of promotions during the day. My parents were asked to tour a new resort that will be opening soon, and in return my family got a huge package of activities for only $50 total. We got a gondola ride at the Venetian, tickets to Madame Tussaud's Wax Museum, a romantic dinner for my parents in the Venetian, and a $25 voucher to use at another restaurant on the Strip. Normally all that would have cost $300 easy so I would say we got a pretty good deal! Apparently there are lots of promotions like that all the time, so keep your ears open!
Visit Red Rock Canyon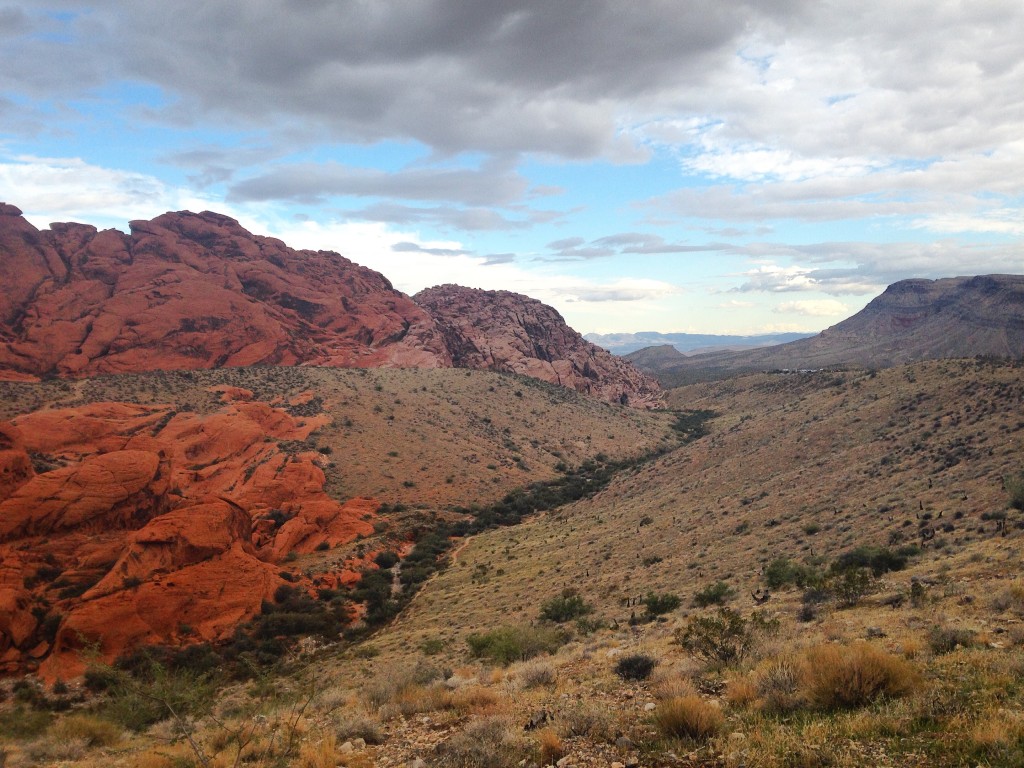 Even if you can't fit in a visit to the Grand Canyon on your trip to Las Vegas, there is another beautiful canyon right outside the city limits called Red Rock Canyon. Similar to Zion National Park, it is a drive through canyon with a 13-mile road looping around. As you drive through the canyon, the rocks are raised up all around you, and of course there are some that are a beautiful orangey-red colour. The whole drive has amazing views and lots of places to park and get out of your car. There are a ton of great hiking trails and overlooks with views that really are amazing. It's easiest to visit Red Rock if you have a car, but even if you don't there are tour buses that can take you there from the central parts of the city. Entrance is super cheap too—only $7 per car. While Vegas is awesome, it's really nice to get out of the city and enjoy the incredible nature in the area too!
Visit the Hoover Dam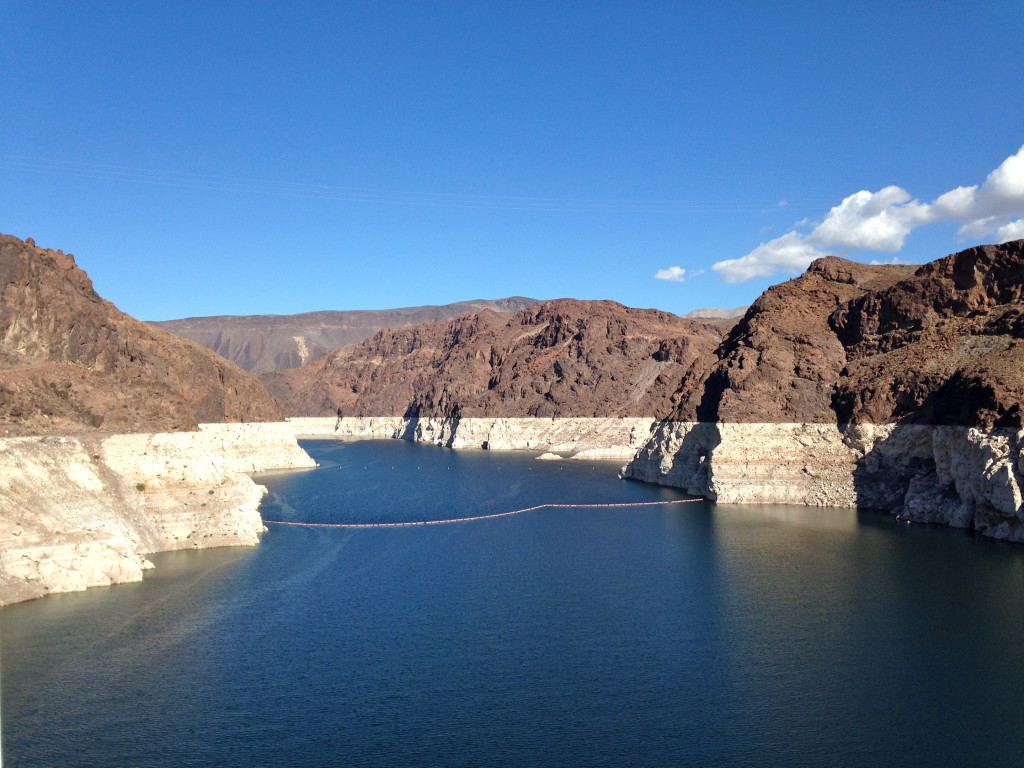 The Hoover Dam is located about 45 minutes outside of Las Vegas right on the border of Arizona. Probably one of the most famous dams in the world, the Hoover Dam was built during the Great Depression and is named after president Herbert Hoover. The dam is located on the Colorado River and was built to prevent flooding while producing hydroelectric power. As a result of the dam being built, the enormous Lake Mead reservoir was created. The dam is huge and pretty impressive to see. Looking straight down the dam, it's amazing to see how tall it is. There are tours available where you can learn about the history and creation of the dam. It's pretty expensive at $30 per person, so unless you have a huge interest in dam building and the technical info, I would skip it. Planning to spend a half hour to an hour at the Hoover Dam is plenty, and then you can head on to your next adventure!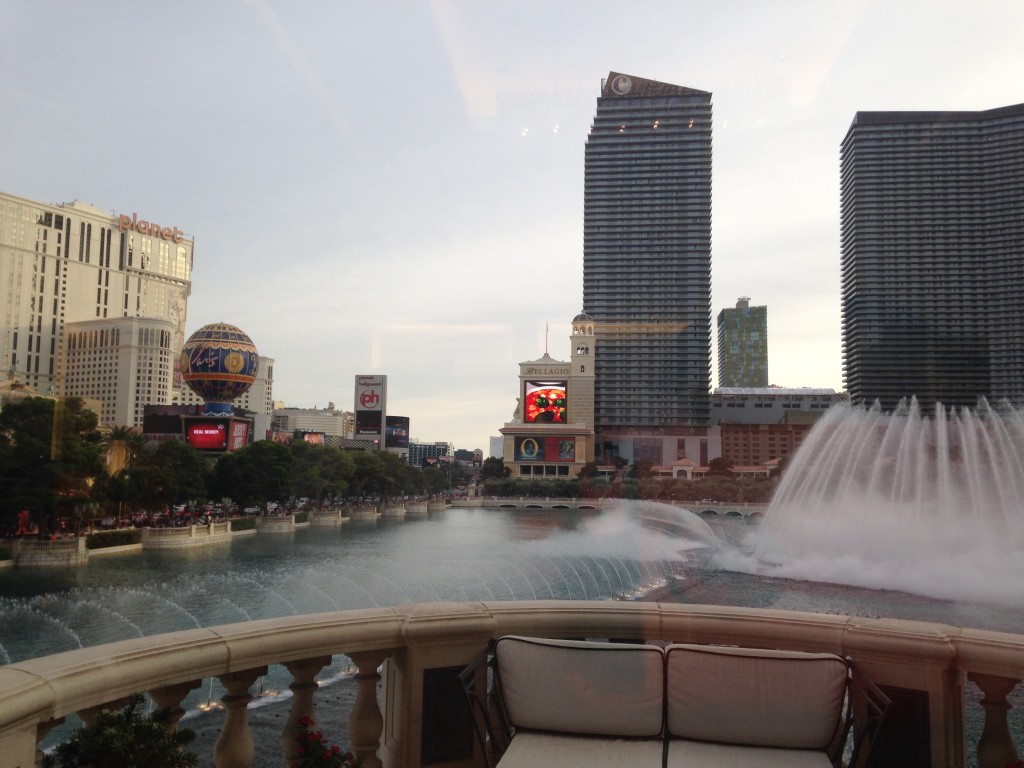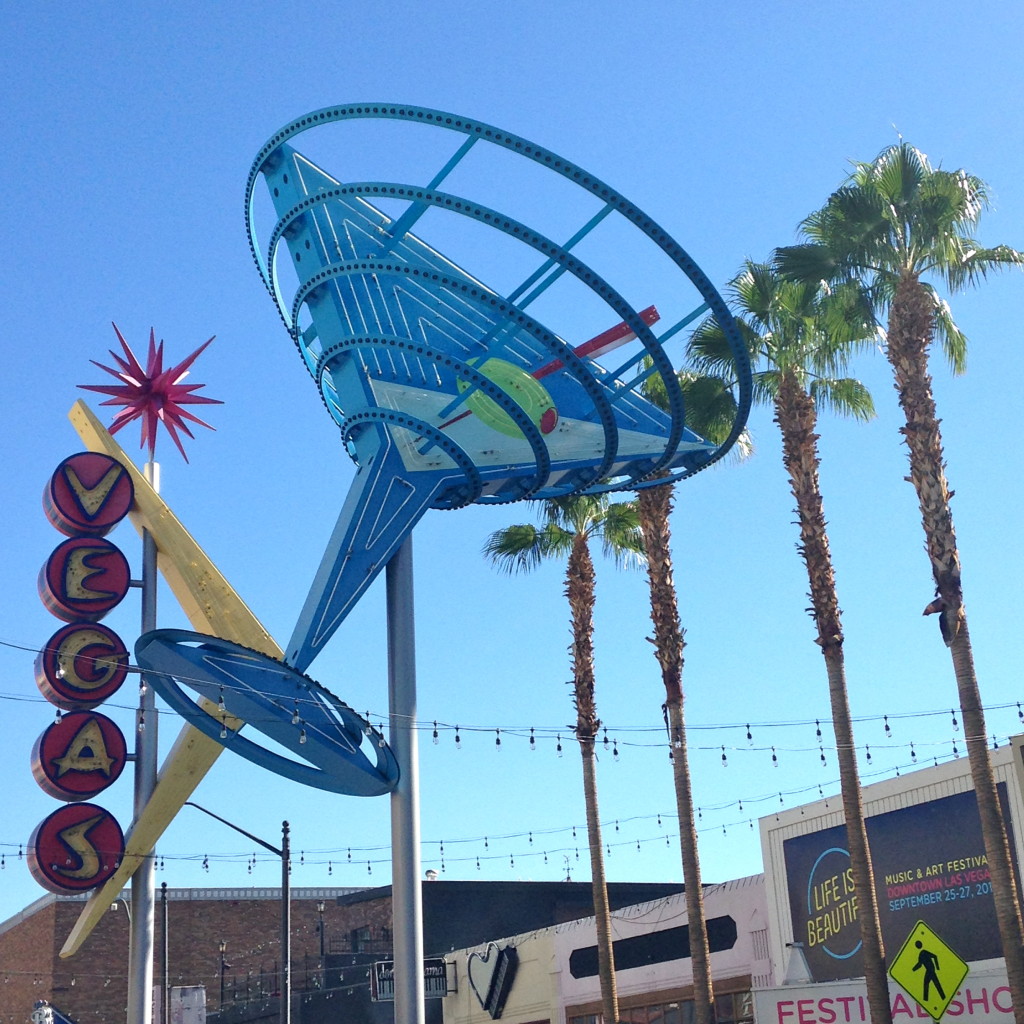 Las Vegas is such a cool city and it's full of all these different aspects that you rarely hear about. Based on movies and the majority of tourists' experiences, you would think there's nothing more to Vegas than the Strip, gambling, and partying. But my recent visit taught me that Vegas is full of fun and diverse things to do no matter what you are interested in. I was really blown away by the city and loved it way more than I expected to. I was sad to leave after just a few days, and I know I'll have to plan another trip back there in the future!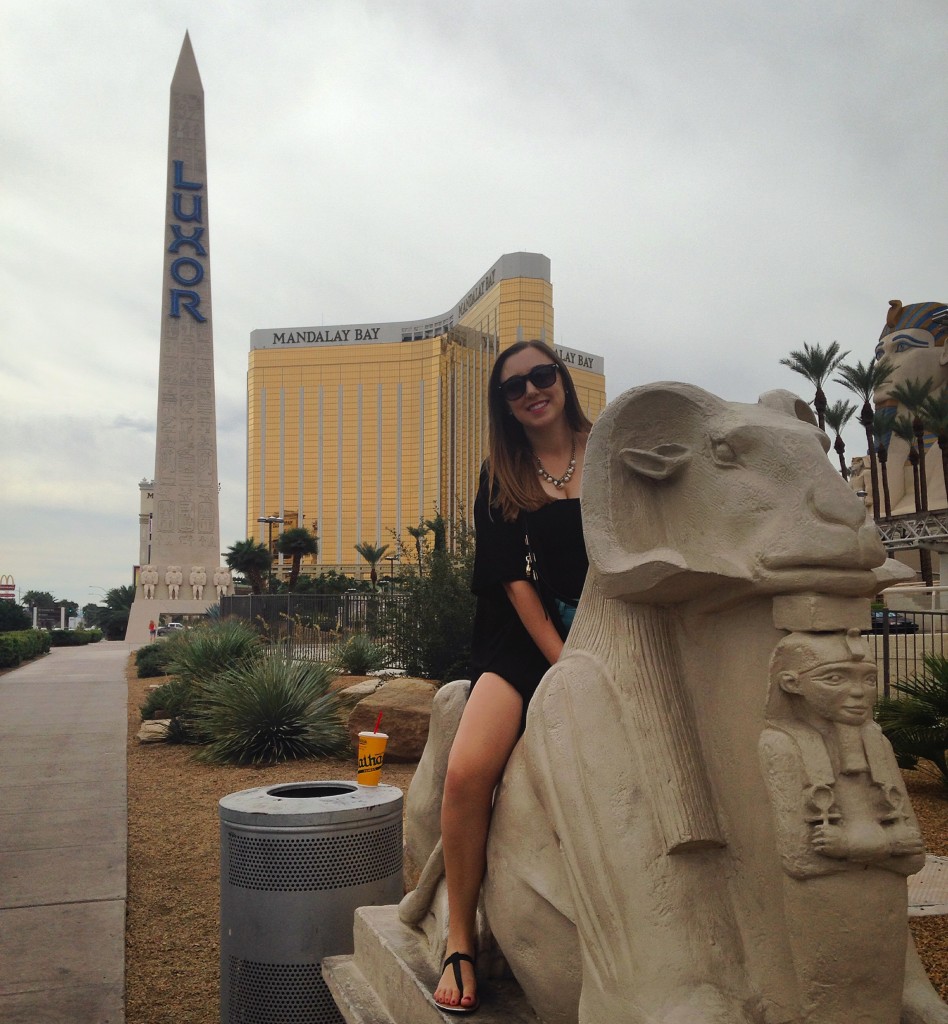 Now over to you! Have you been to Las Vegas before? If you have, what were your favourite things to do there? Any cool experiences that I missed? Let me know in a comment!

Hi I'm Christie, a 28-year-old girl originally from Boston who has spent time living in New York City, North Carolina, France, Australia, New Zealand, and London. I love moving to new places and exploring them as a local, and I can't see my nomadic expat life stopping any time soon! I have no greater passion than travel, and when I'm not exploring I spend my free time reminiscing on past trips and daydreaming about future travel.