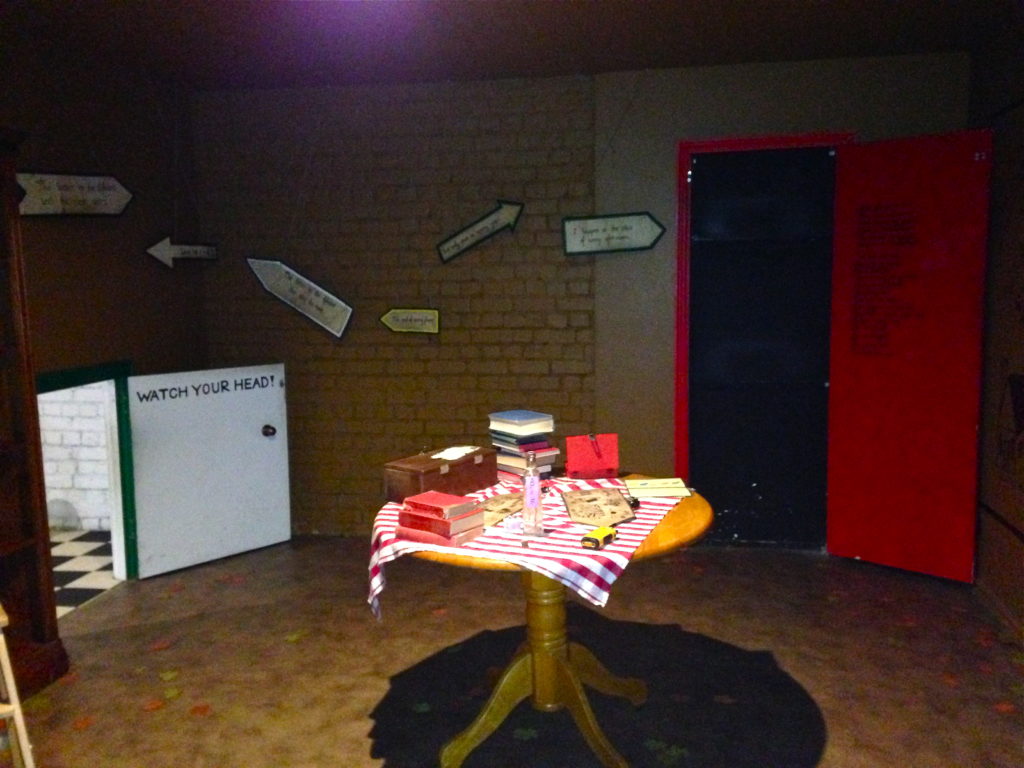 Unless you've been living under a rock, you've probably heard about the escape room trend that's been taking the world by storm for the past year. Basically, you and some friends get locked in a room and have to solve a series of clues and puzzles in order to get out in a set amount of time. Sounds scary to some people, but if you love puzzles and adventure like me, it's one of the best experiences you can have!
I did my first escape room in Boston about a year and a half ago. And ever since arriving in Melbourne, I've been dying to try some of the escape rooms here as well! There are too many escape rooms to count around the city, but the most well-known is definitely Trapt. What makes Trapt different from most escape rooms is that it also doubles as a cool cocktail bar! They even have themed cocktails for the different escape rooms: Biohazard, Prisonbreak, Espionage, and the one my group did, Wonderland.


Trapt in Wonderland
Wonderland is the most difficult of the escape rooms at Trapt, and possibly the hardest in all of Melbourne. Trapt rates it an 11 out of 10 in difficulty, and apparently only 1% of groups make it out in the 45 minute time limit. Unfortunately, my group didn't succeed, but we had so much fun! And since no one was booked in after us, we were able to use extra time to try and escape.
When you first enter the room, there's so much to take in that you don't really know where to start. But eventually you find that first clue that will lead you to unlocking different boxes, more clues, and trap doors. In Wonderland there are 3 rooms total: the one that looks like a library when you first enter, a big chess board, and then a dark room with cards lining the walls that you reach by going through a ball pit. I don't want to say too much and risk giving anything away about the room and how to escape it. But if you are in Melbourne, you can't miss it!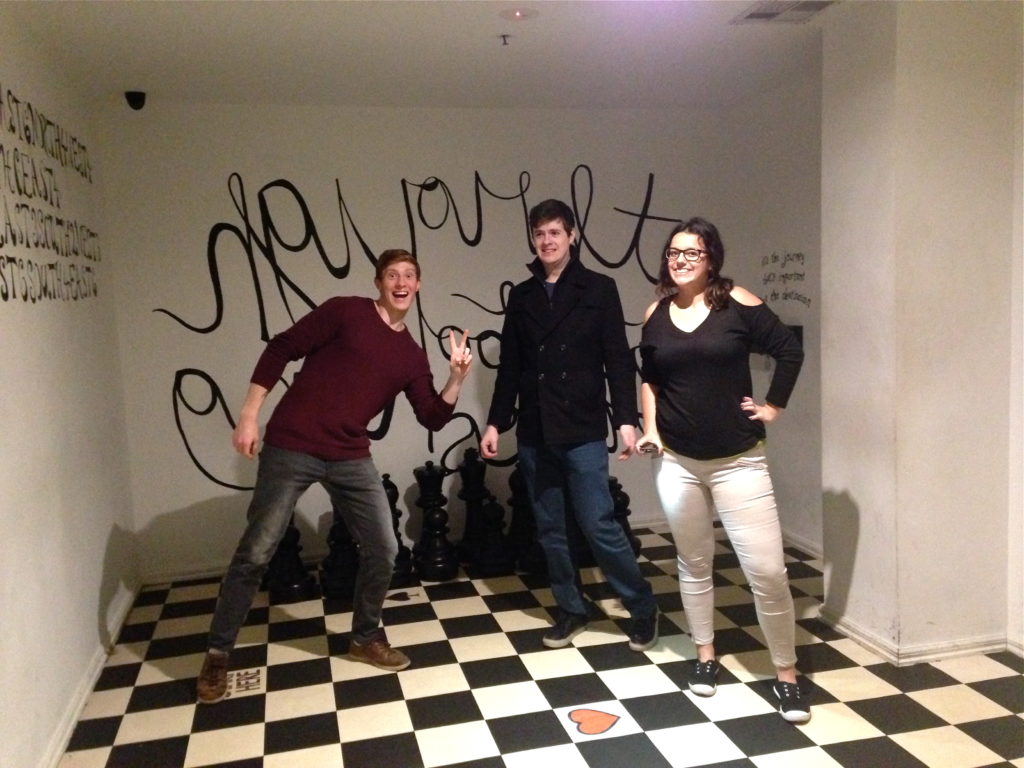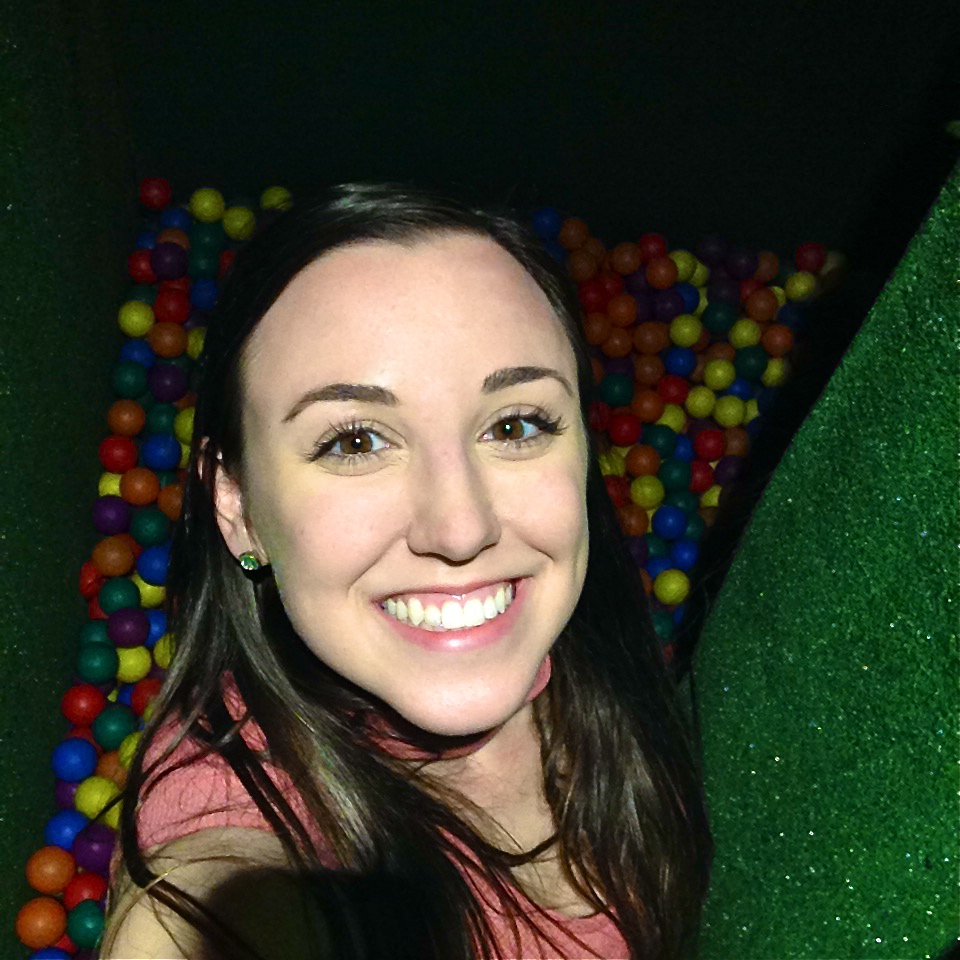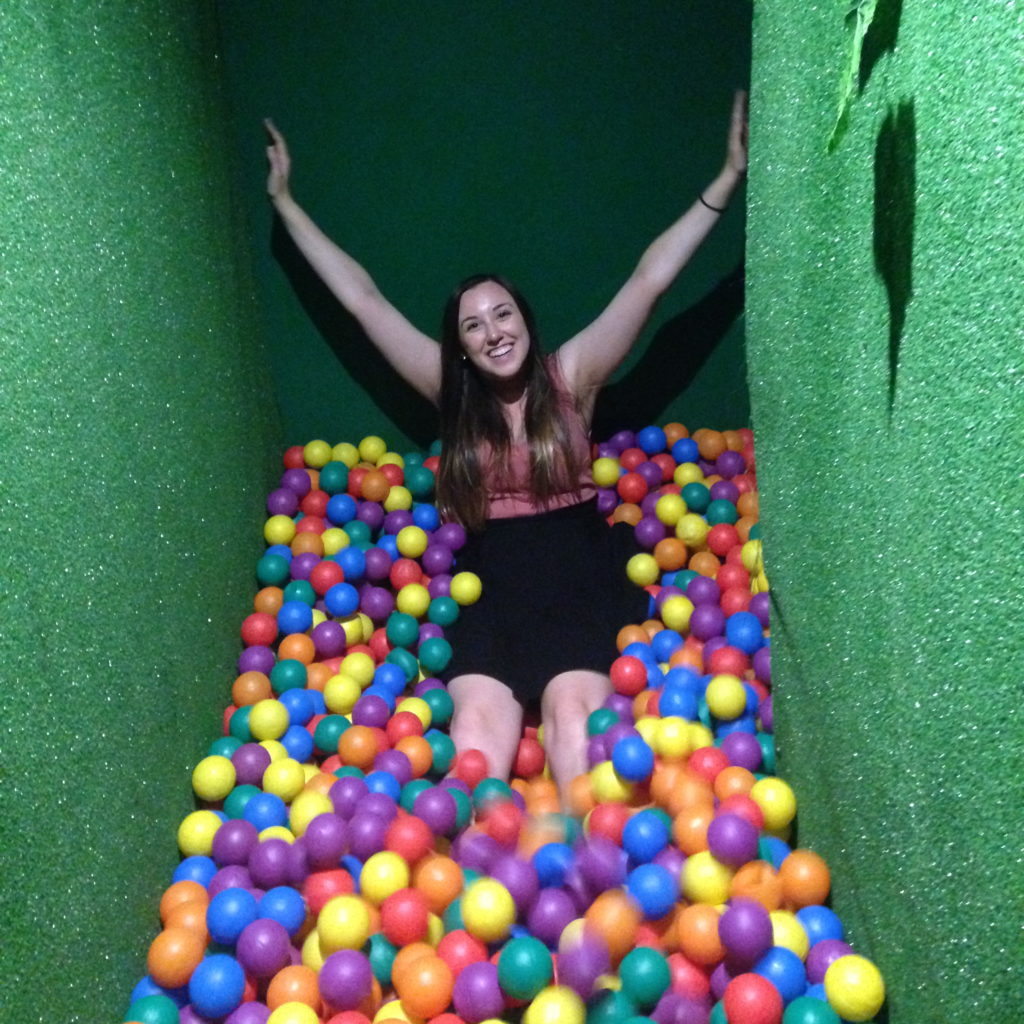 I have become a huge fan of the escape room trend, and after getting a taste of Trapt, I can't wait to experience more escape rooms around the city. I'd love to try the other rooms at Trapt as well as some other ones I've heard about around Melbourne. There's a burlesque theme, magician's lair, zombies, and lots more to choose from! I'll definitely need to try another one before leaving Melbourne and heading off on my next adventure!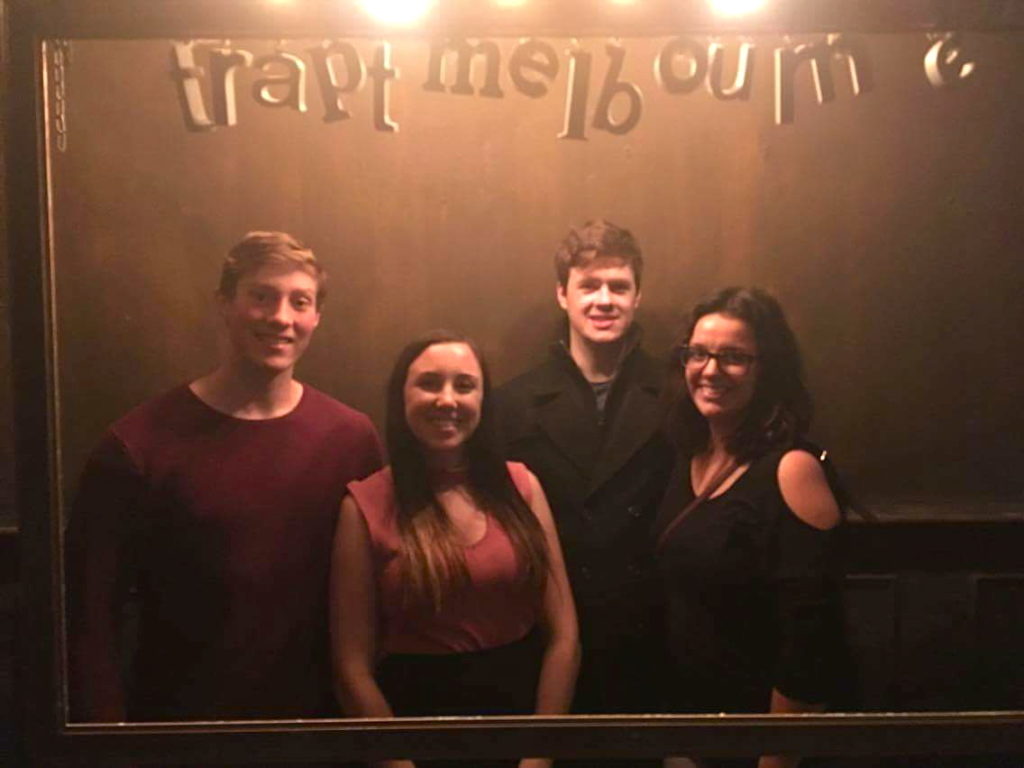 We paid $32 each for our group of 4 in Wonderland but prices vary depending on day and group size. For more info on Trapt, check out their website here.
Have you ever done an escape room, and if so what did you think of it? Let me know as well if you've been to any of the escape rooms in Melbourne! Would love to hear about the other ones!

Hi I'm Christie, a 28-year-old girl originally from Boston who has spent time living in New York City, North Carolina, France, Australia, New Zealand, and London. I love moving to new places and exploring them as a local, and I can't see my nomadic expat life stopping any time soon! I have no greater passion than travel, and when I'm not exploring I spend my free time reminiscing on past trips and daydreaming about future travel.