When you think of New England, you picture quaint weathered houses, pretty beaches, and small-town charm. You'll find that all over New England, but probably nowhere paints that picture quite as well as Martha's Vineyard. The Vineyard is a small island off the coast of Cape Cod in Massachusetts and makes a perfect holiday destination. Since the island is small, it's perfect for a day trip. There are lots of ferries going between mainland Massachusetts and the island each day, which make a day on Martha's Vineyard very feasible. And if you're looking for somewhere relaxing, you could easily spend more time there as well! There are so many cute restaurants, cafes, shops, and boutique hotels that will keep you entertained. And the island is a favourite among celebrities and the Obama family, so you may even run into someone famous!
I first visited Martha's Vineyard many years ago when I was about three or four years old. So of course I didn't remember anything from that visit apart from the Black Dog t-shirt I wore for years after! So now that I am spending a bit of time at home in Massachusetts, I decided it was finally time to spend another day on Martha's Vineyard. I visited the island with my parents and aunt and met my sister and her boyfriend a bit later in the day. We had a great day and saw so much of Martha's Vineyard. Keep on reading for the ultimate guide on what to see in a day on Martha's Vineyard!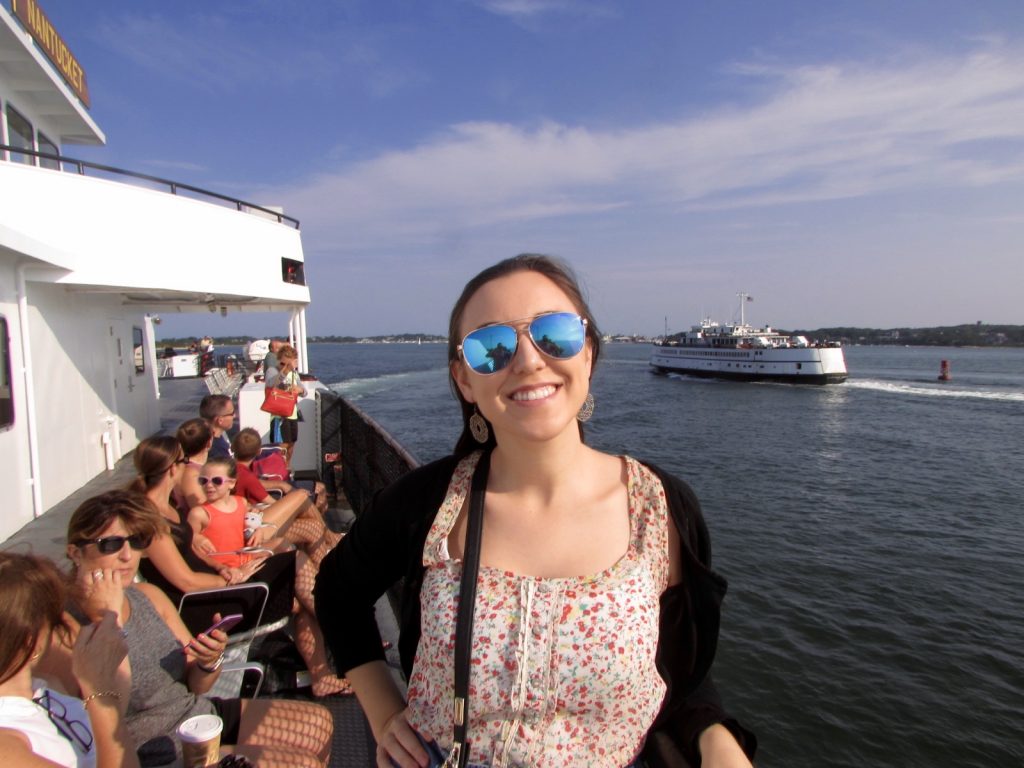 Oak Bluffs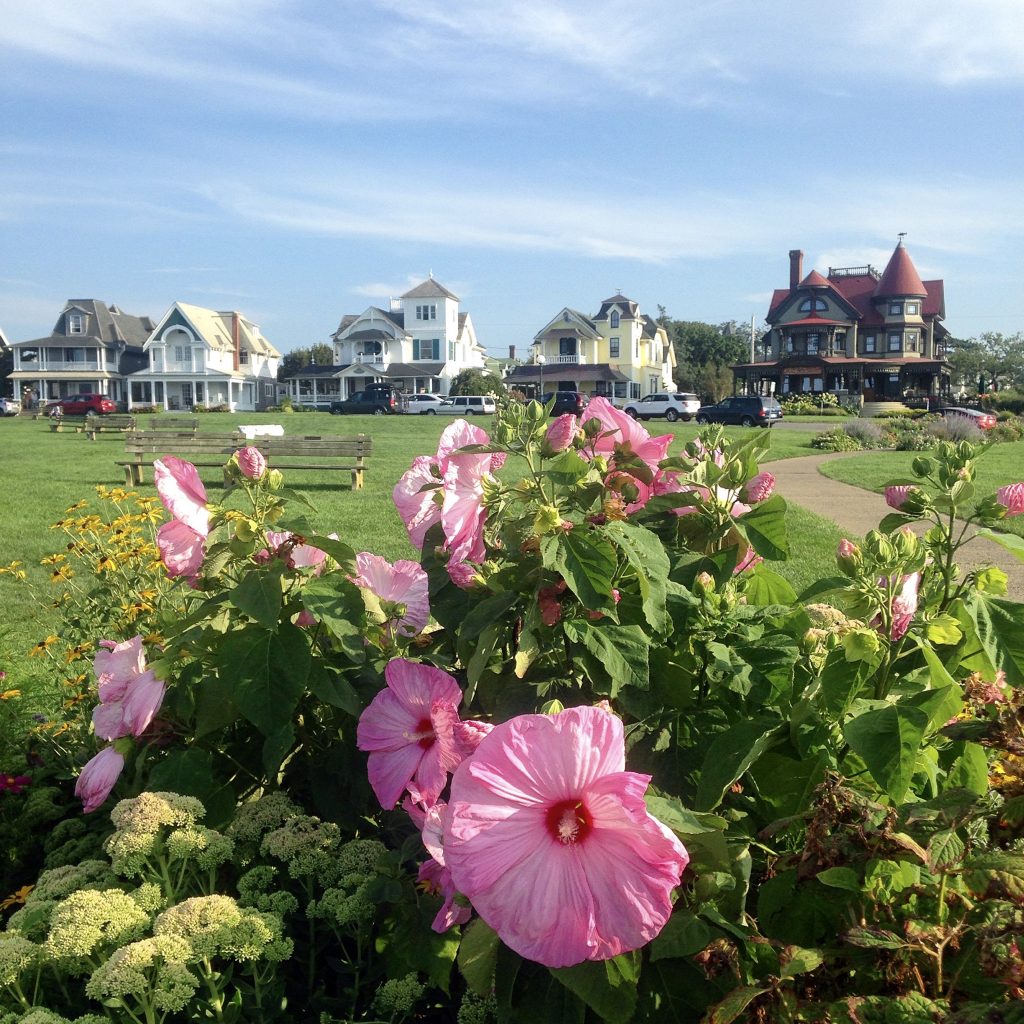 Oaks Bluffs is the most exciting of the towns to visit in Martha's Vineyard. It has so many great restaurants and has some of the prettiest scenery. Oak Bluffs is also the main hub of the island and probably the town you will catch the ferry to and from. If you are only spending a day on Martha's Vineyard, I would definitely recommend finishing your day in Oak Bluffs so you can get a nice dinner and drink here.
Food and Drink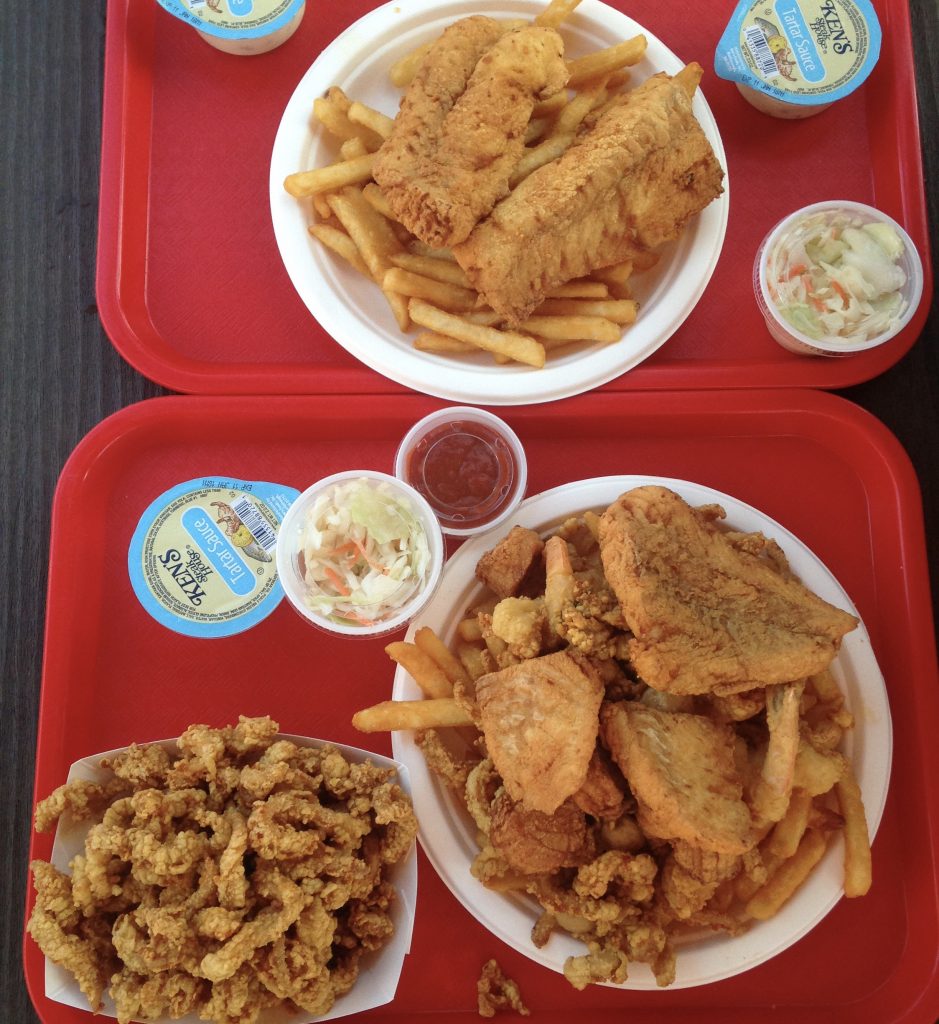 When it comes to ordering seafood, you are really spoilt for choice in Oak Bluffs. The waterfront is lined with restaurants that bring in fresh fish every single day. A great spot to eat is a restaurant called Nancy's. The sit-down portion of the restaurant fills up really quick, but they also have a more casual dining spot outside where you order at the counter and eat at picnic tables. The meals are huge, so definitely get some dishes to split with the other members of your group. The seafood platter is delicious, and they randomly have a large selection of yummy Middle Eastern food!
For drinks, head to the OffShore Ale Company, which brews its own beer. It has a great atmosphere, and you can order a flight of beer to sample some different ones. The Lookout Tavern is another awesome spot. The views are so nice, and they serve some great sushi as well.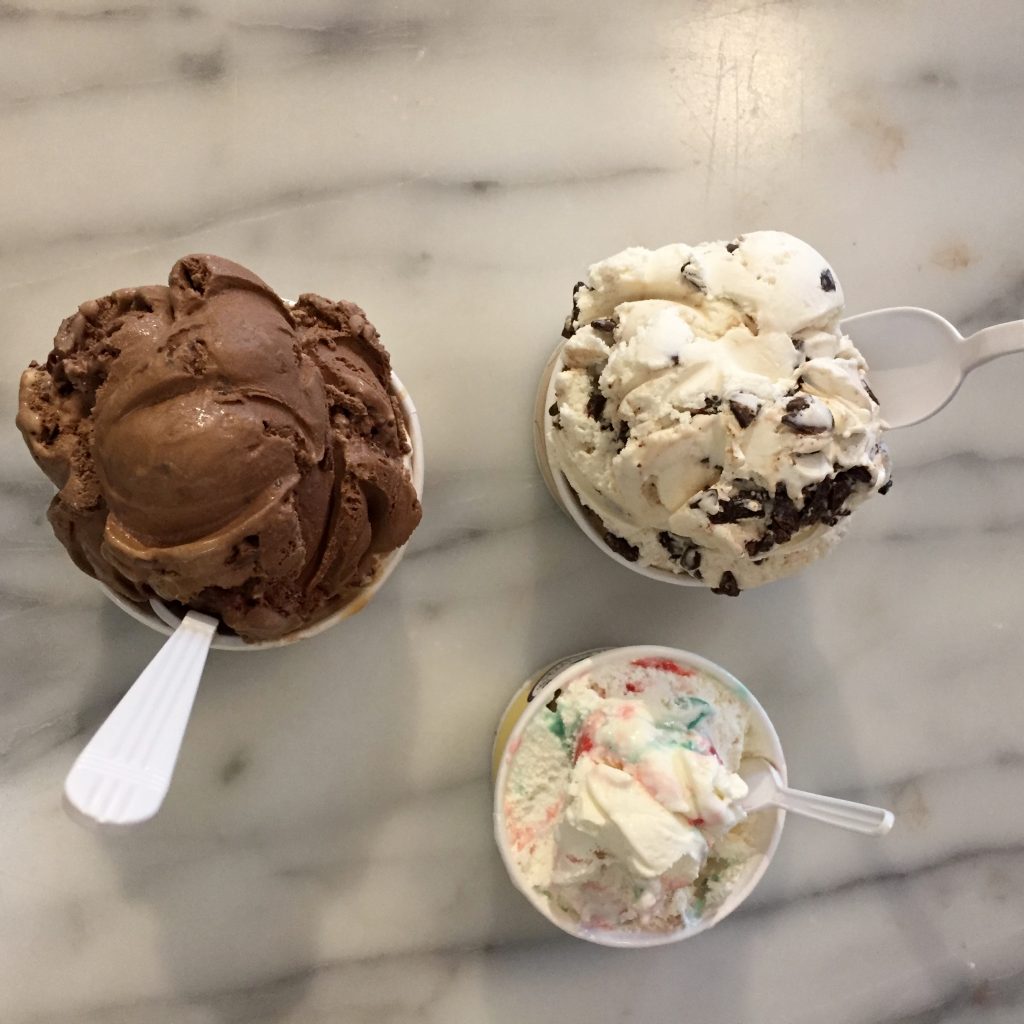 Then for dessert, Mad Martha's is a delicious ice cream shop. They have so many great flavours and make their own waffle cones in the shop. Another favourite among visitors is Back Door Doughnuts. A bakery in town opens their back door at night and serves up doughnuts fresh out of the oven. I'm sure the doughnuts are great, but the wait is a bit ridiculous. You can wait up to an hour in line for a doughnut! So instead, I'd recommend going around to the main part of the bakery where they have a delicious selection of other desserts and no wait!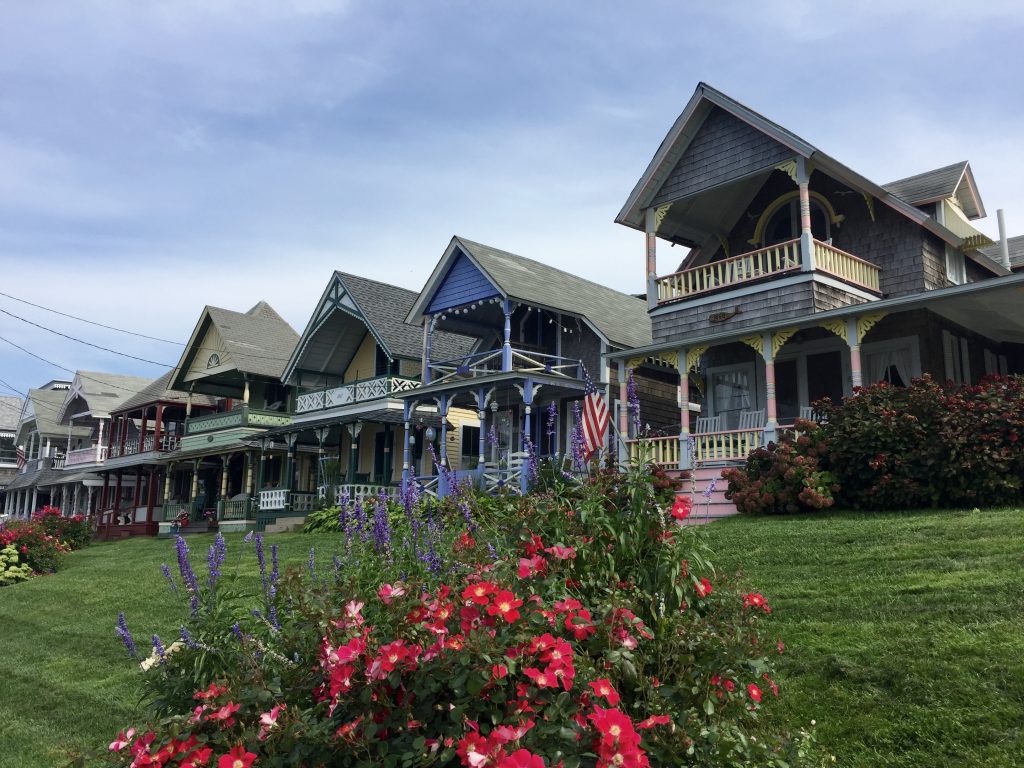 The Gingerbread Houses
This neighbourhood has to have some of the most Instagram-worthy houses you'll ever see! There are some houses on the main street, but head on back and you'll be able to walk through street after street of them. They are built in an old Victorian style and painted in bright colours, so they look exactly like gingerbread houses!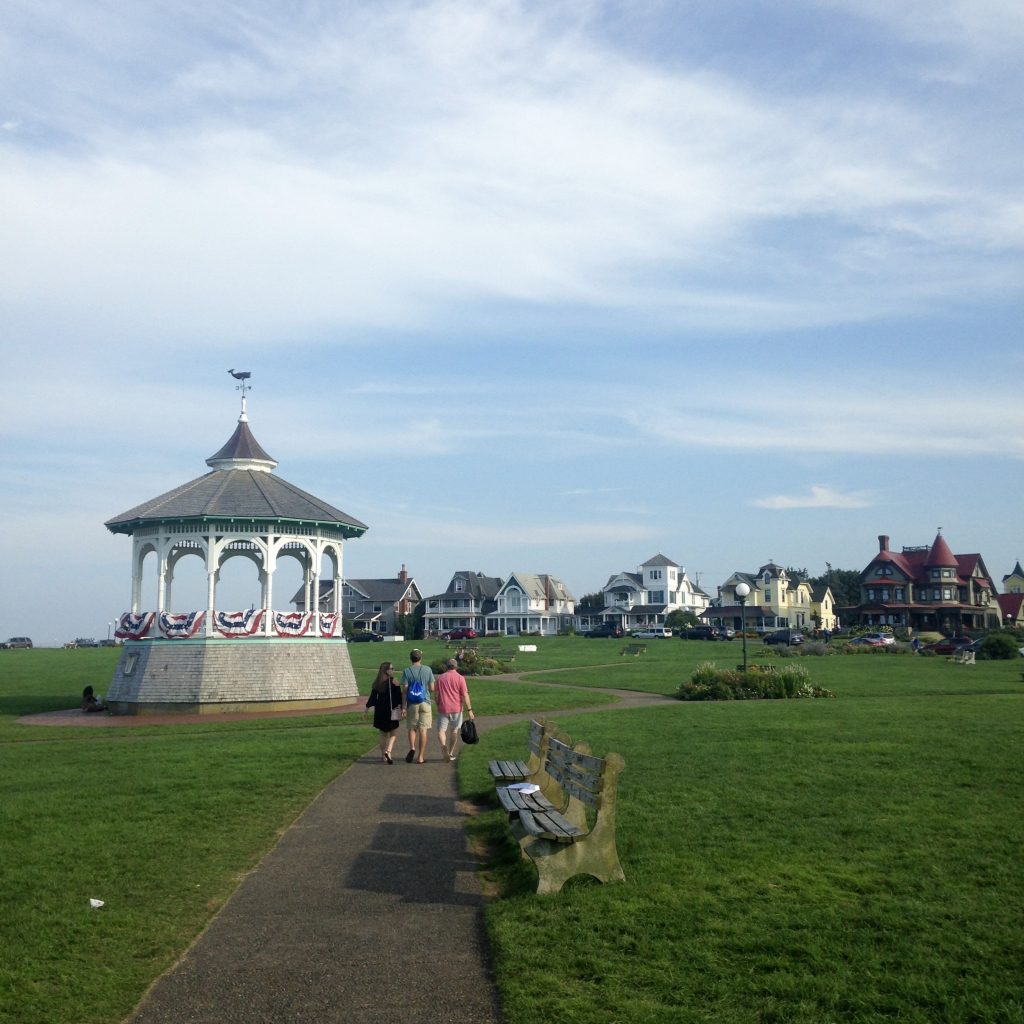 Ocean Park
Right across from the ferry terminal you'll see this cute park. There is a gazebo in the middle, and there are Victorian houses along the edges. It actually looks a lot like something you would see in San Francisco. Walking through, you'll see lots of people just chilling in the park, and it makes the perfect spot for an afternoon picnic.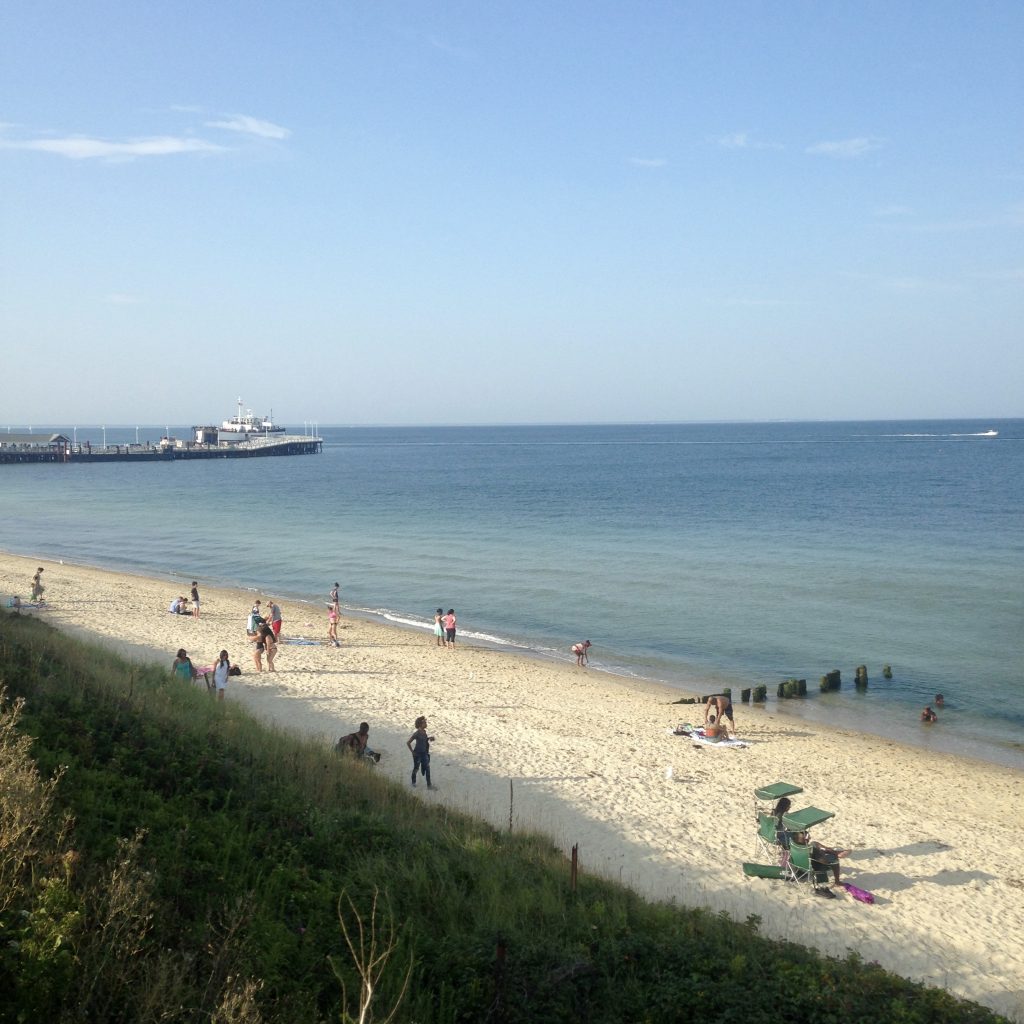 Oak Bluffs has some other cool things you can check out if you have a bit more time as well. The Flying Horses Carousel is the oldest carousel in the country. It was originally part of Coney Island and was moved to the Vineyard in the 1880s. The East Chop Light is one of five lighthouses on Martha's Vineyard. And if a day on the beach is what you're hoping for, you should visit Oak Bluffs Town Beach or Inkwell Beach.
Edgartown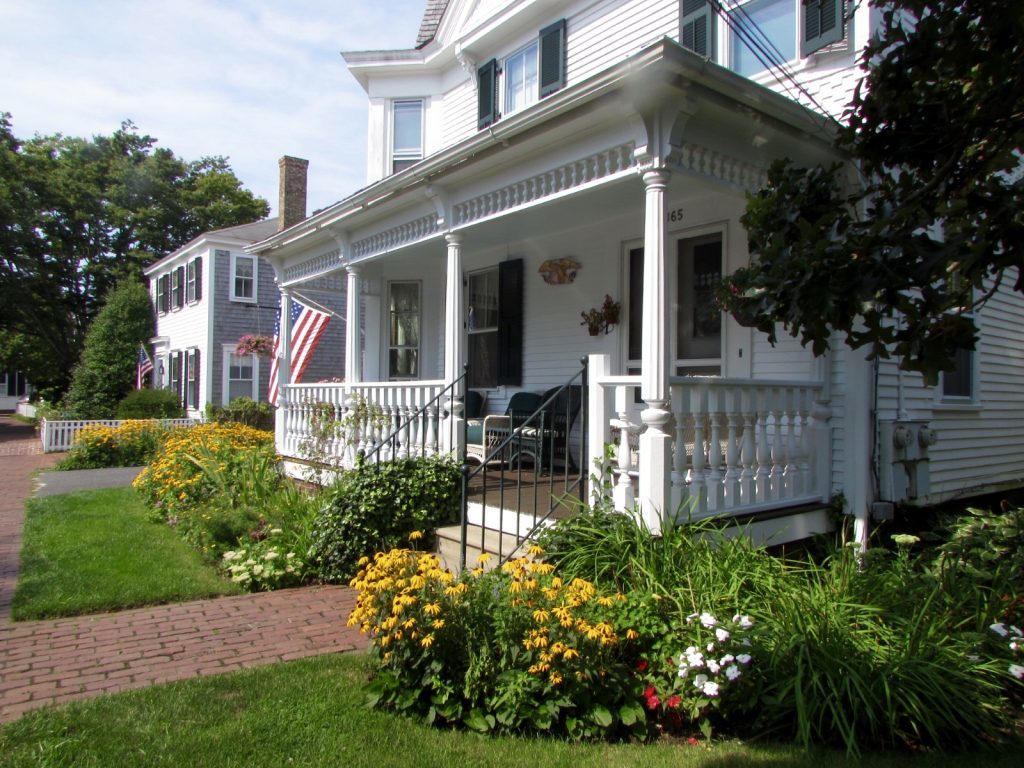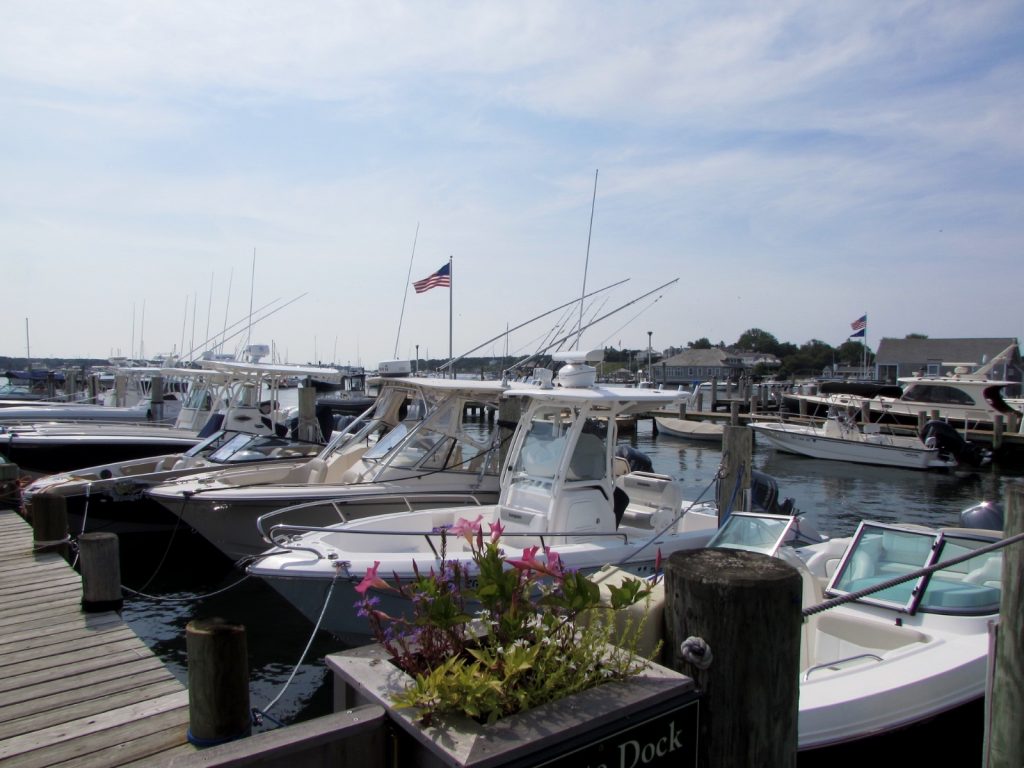 Catch the bus a bit further south, and you'll be in the artsy little town of Edgartown. My favourite part of Edgartown was walking through and seeing all the quintessential Martha's Vineyard houses. Many of them are Colonial style with pillars and surrounded by beautiful flowers. Walking through the centre of town, you'll see lots of different art galleries, including the Eisenhauer Gallery and Edgartown Art Gallery. The Martha's Vineyard Museum and Edgartown Light are also here if you'd like to learn a bit more about the island's history and culture. And if you are a fan of Vineyard Vines clothing, you're in luck! The original Vineyard Vines shop is located in Edgartown and has a massive selection of clothes.
Vineyard Haven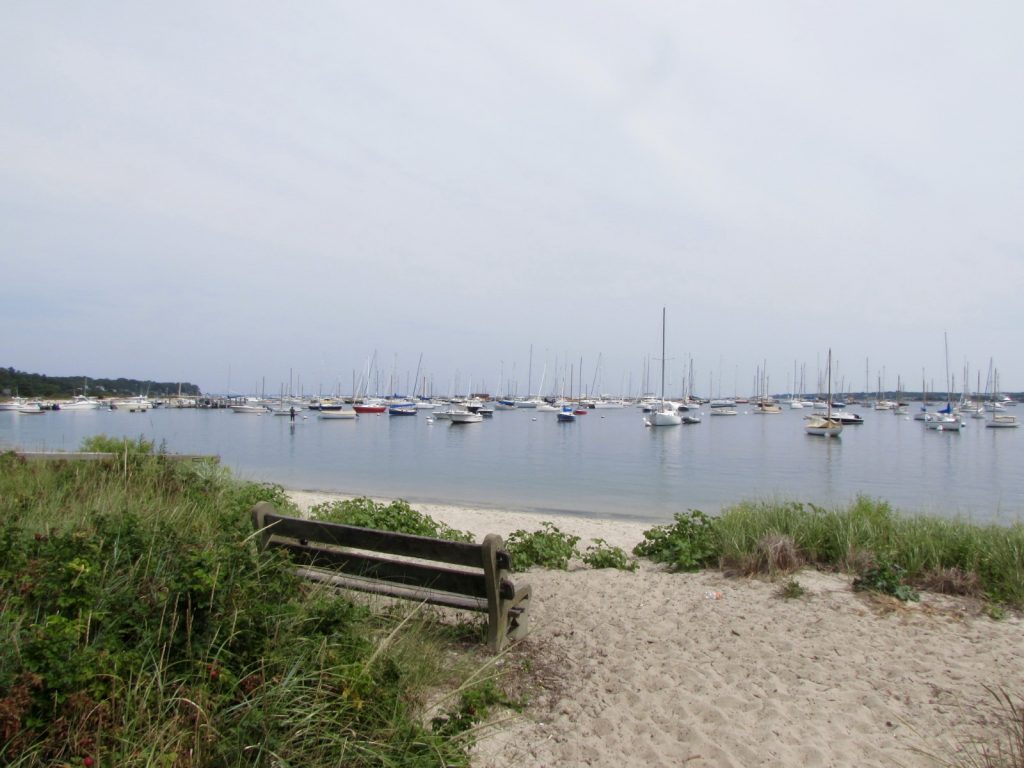 If you don't catch the ferry into Oak Bluffs, you'll be catching it into Vineyard Haven. For the most part the town is small and less exciting than Oak Bluffs and Edgartown, but there are still some cool spots that make the town worth visiting! The first is probably the most iconic place on all of Martha's Vineyard—the Black Dog Tavern. The Black Dog is a famous restaurant located right on the water that has become an icon within New England. The food is great, but it fills up really fast, so be sure to get there early or call ahead and make a reservation. Another popular restaurant is the Art Cliff Diner. It's tiny and always packed, but they are known to serve the best breakfast on Martha's Vineyard.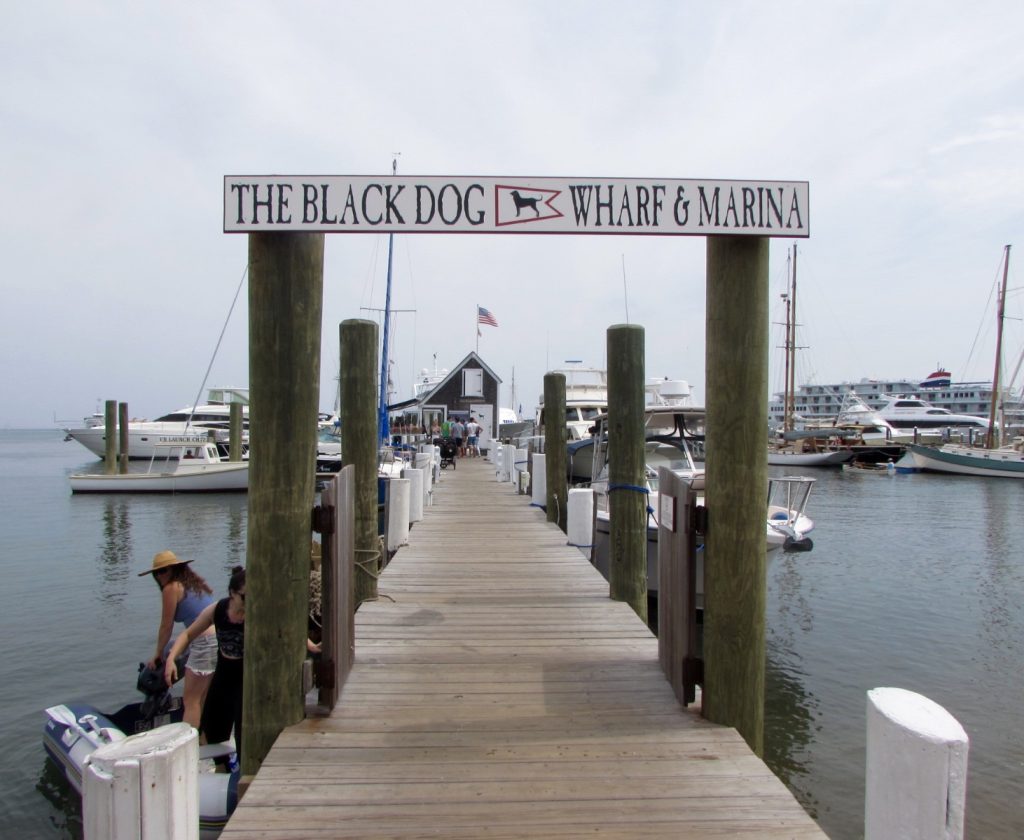 Vineyard Haven is also home to one of the island's other lighthouses. West Chop Lighthouse is the cousin of the East Chop in nearby Oak Bluffs. And if you catch the ferry in here, you will be able to spot a series of houses called the Seven Sisters. A man had built the seven houses for his seven daughters, and they can only be seen from the water.
Gay Head Cliffs and Lighthouse
While Gay Head is quite a hike from the rest of the spots you'll visit on Martha's Vineyard, it's beautiful and well worth the trip! The Cliffs are a beautiful red colour and made of clay. They remind me so much of the red cliffs you see in Prince Edward Island, Canada. The Cliffs are especially beautiful if you visit at sunset, because the red of the cliffs is really exaggerated. And standing at the top of the cliffs is the Gay Head Lighthouse making the sight even prettier and more scenic. And if you want to be truly one with nature, there is a nude beach here that you can visit!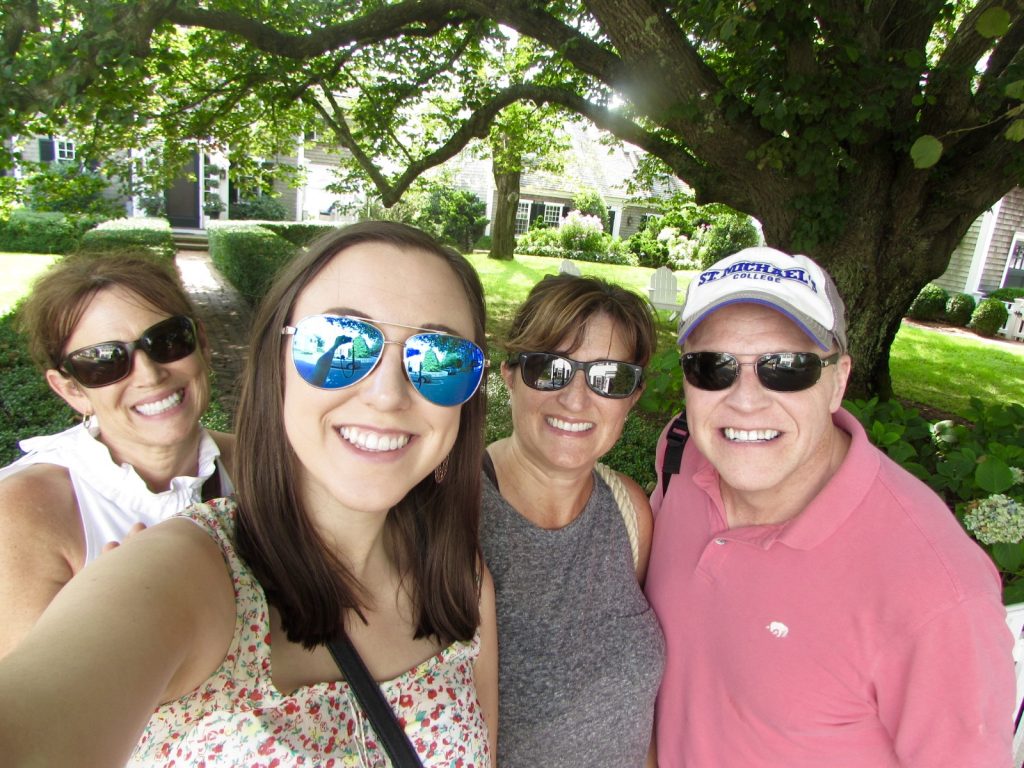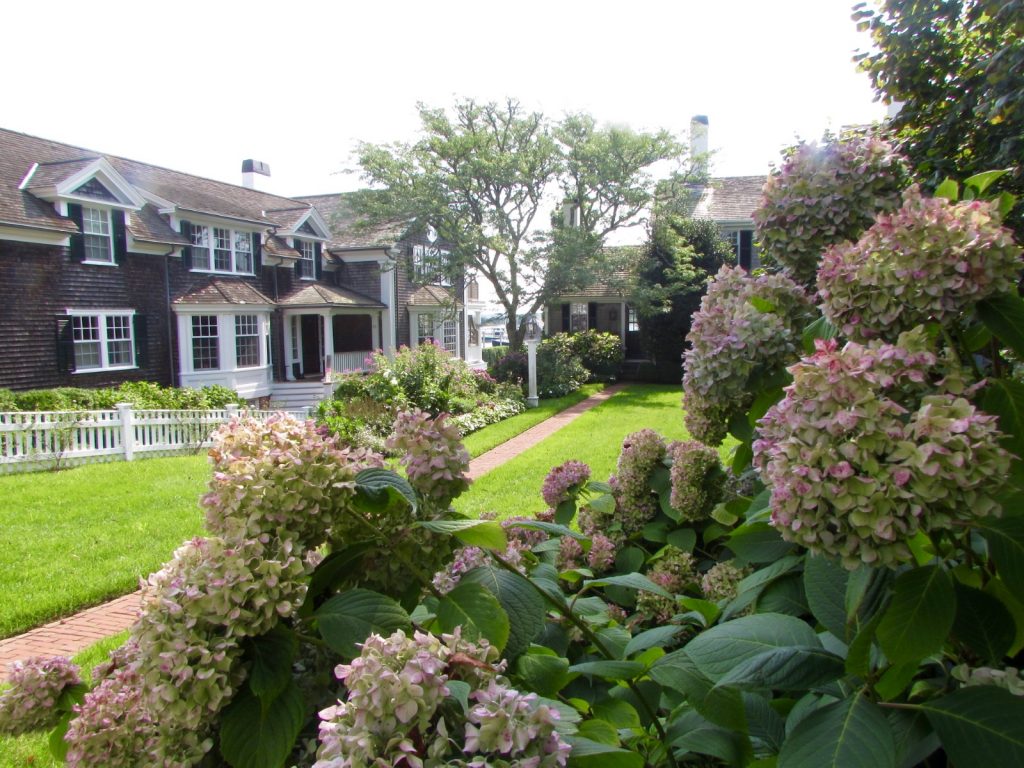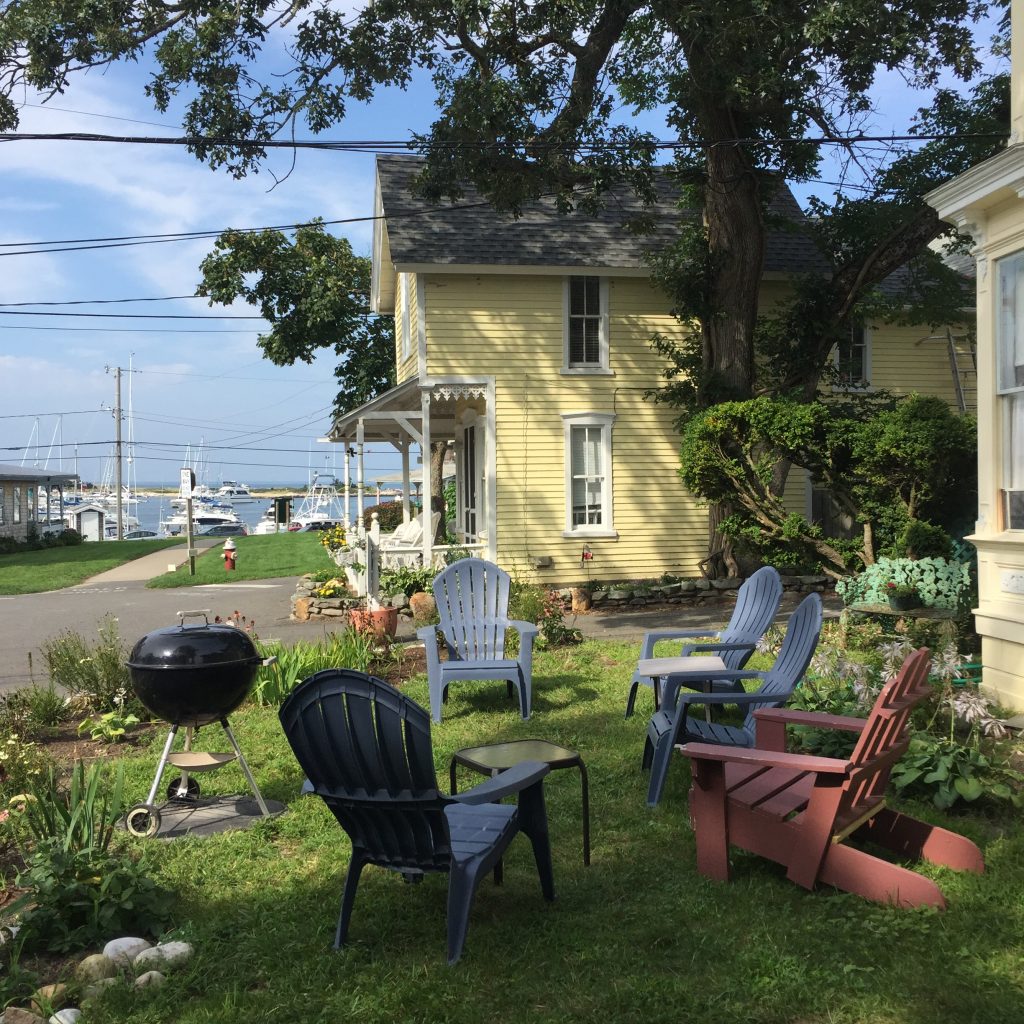 Martha's Vineyard is such a beautiful place to visit. I can't believe it took me so long to make a trip there. The island is full of beautiful sights and cool things to do. In general, New England tends to get a reputation as being the really quaint region of the US. And within New England, I don't think there's anywhere more quaint than Martha's Vineyard! If you are from the area or if you're visiting Boston and Cape Cod, I could not recommend highly enough to include a day on Martha's Vineyard in your trip!
Have you visited Martha's Vineyard before or been anywhere that may be similar? Let me known about your experience in the comments!
day on martha's vineyard
Like this post? Pin it!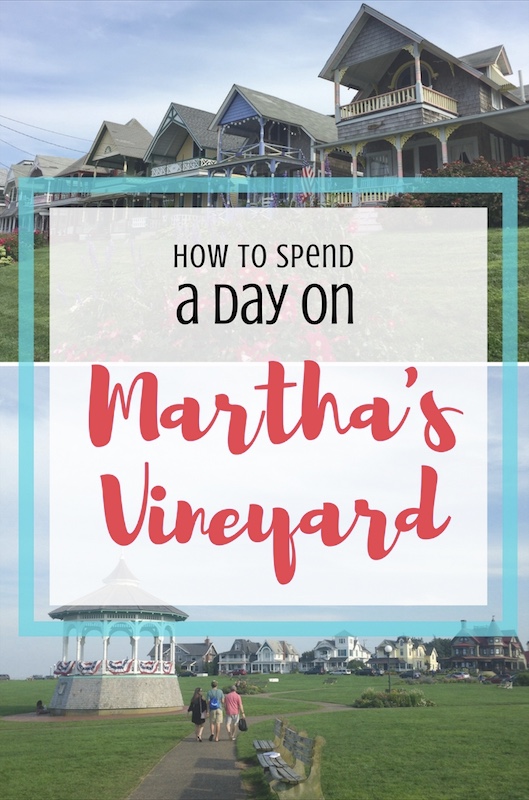 Hi I'm Christie, a 28-year-old girl originally from Boston who has spent time living in New York City, North Carolina, France, Australia, New Zealand, and London. I love moving to new places and exploring them as a local, and I can't see my nomadic expat life stopping any time soon! I have no greater passion than travel, and when I'm not exploring I spend my free time reminiscing on past trips and daydreaming about future travel.