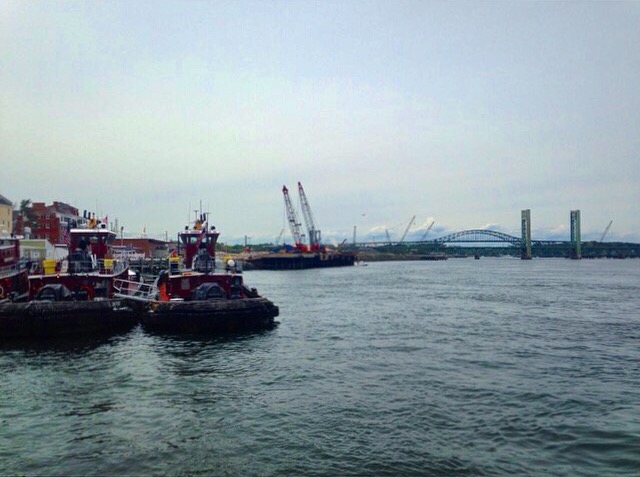 When you think of fun places to visit in New England, cities like Boston, Providence, Newport, and maybe even Burlington come to mind. But this past weekend, I ventured into Portsmouth, New Hampshire with my mom, sister, aunt, and cousins when we were visiting a family friend in NH. It was my first time in Portsmouth, and I immediately fell in love with it!
As soon as you arrive in Portsmouth, you're struck by its quaint small-city New England charm. It feels a little bit like Boston and a little bit like Burlington, Vermont with a beautiful waterfront, streets upon streets of brick buildings, independent shops, street performers, outdoor coffee shops, and some amazing restaurants! Portsmouth isn't far from the University of New Hampshire, and it's a really liberal, modern city full of all ages but especially twenty-somethings. And the great thing about Portsmouth is that it's pretty centrally located in New England, so no matter what part of the region you're in, you could easily drive to Portsmouth for a day or weekend. If you get the chance to check out Portsmouth anytime soon, here are the top places to go in the city center for eating, drinking, and shopping:
Restaurants:
River House
53 Bow Street, Portsmouth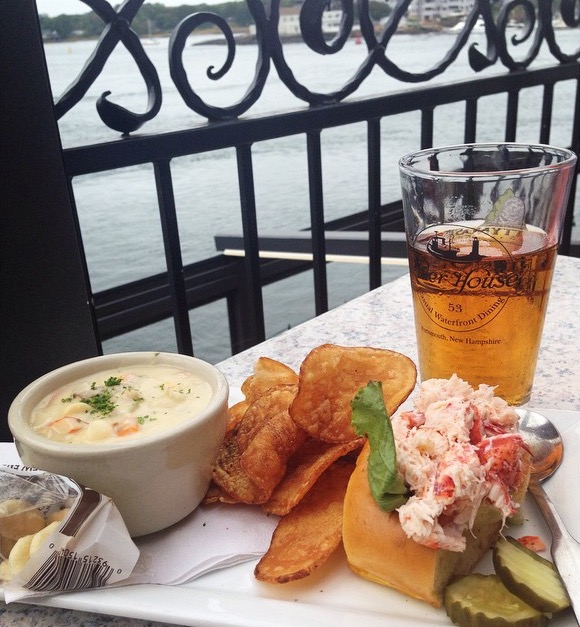 photo: @whitneymadeline
River House is the perfect restaurant for a nice, relaxed meal. You can eat on outdoor decks overlooking the Piscataqua River full of ships and sailboats and the Sarah Mildred Long Bridge. Their menu includes pretty much everything you could want at a casual New England restaurant: lobster rolls, clam chowder, burgers and salmon burgers, wraps, and of course lots and lots of fresh fish! I don't think you can go wrong with anything on the menu, but some of the top recommendations are the lobster roll, chicken salad wrap, and the salmon burger.
Portsmouth Brewery
56 Market Street, Portsmouth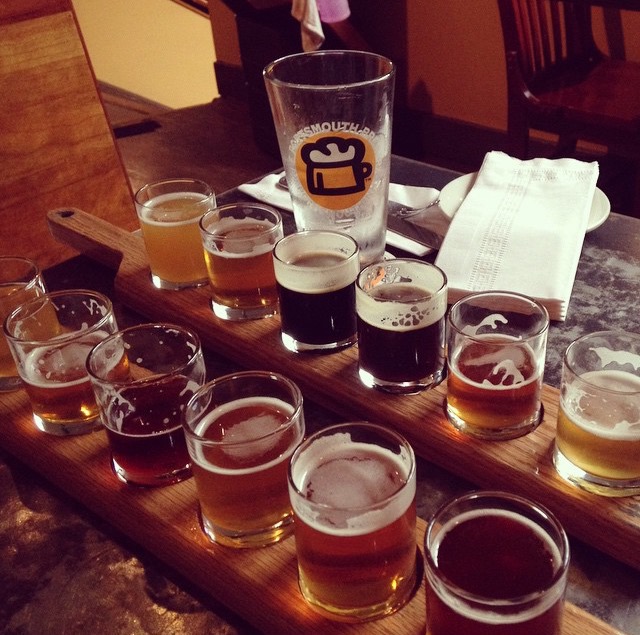 photo: @bhoffman21021
If you're in the mood for a good beer, there's no better place to go than the Portsmouth Brewery. They brew their own beer on location and have hundreds of different beers on tap at any given time, so no matter what your beer preference is, they can definitely recommend something you'll like. If you happen to be visiting during the weekend, they even offer free brewery tours every Saturday and Sunday at 3pm! I didn't get the chance to visit this brewery, but I have been to others, and brewery tours are such a fun experience. When it comes to food, you can't go wrong with a burger or the wide variety of seafood. In the summer, they also add a beer garden so you can eat and drink outside!
Jumpin' Jay's Fish Cafe
150 Congress Street, Portsmouth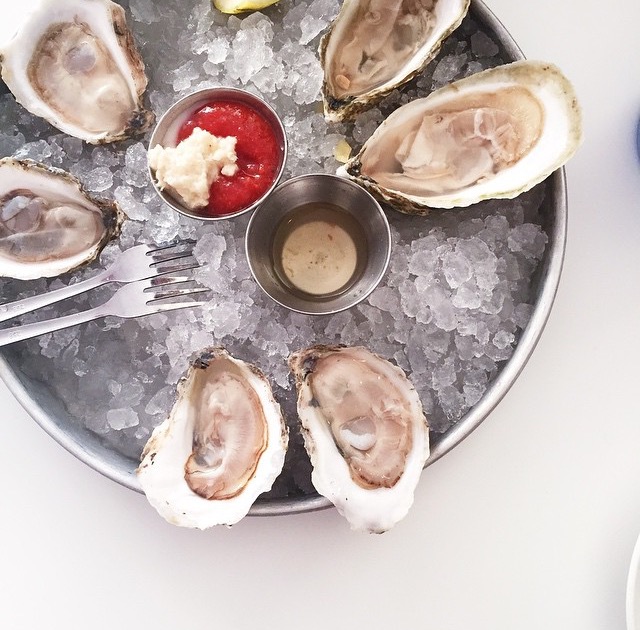 photo: @meganbraemore
Since Portsmouth is right on the water, I don't think there is any cuisine they do better than seafood. All the seafood at Jumpin' Jay's is so high quality, with fresh fish arriving to the restaurant daily. They get lots of fish from around New England and even some more exotic places like Ecuador and New Zealand. Jumpin' Jay's has pretty much every type of fish you could want—crab cakes, calamari, the "catch of the day" ranging from halibut to salmon, linguine in a clam sauce, red curry with scallops and shrimp…and that just begins to scratch the surface of their extensive menu! In addition to the standard menu, they also have a raw bar with oysters, shrimp cocktail, crab claws, and clams that you can order on their own, or you can try the Raw Bar Sampler and try a little bit of everything. The prices at Jumpin' Jay's are a little on the pricey side, but the food quality and atmosphere are amazing, so it's the perfect place to go for a special meal out. And if you go on a Tuesday, they have a "Shuck-a-Buck" event where you pay just a dollar an oyster!
Coffee Shops:
Breaking New Grounds
14 Market Square, Portsmouth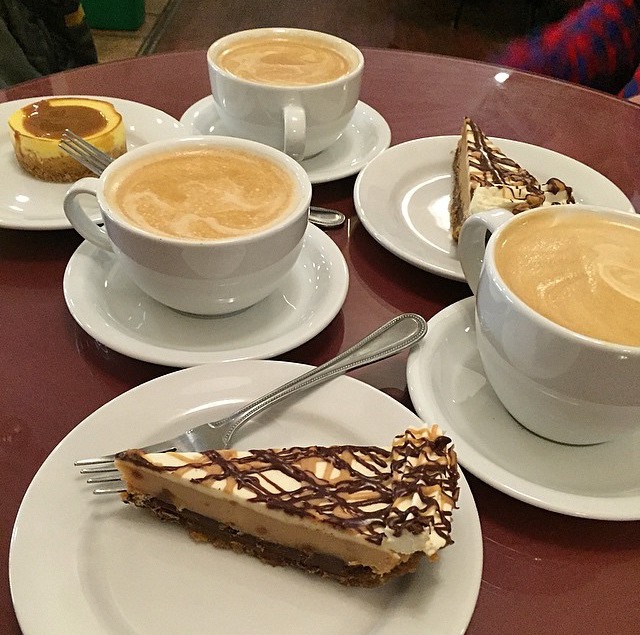 photo: @newburyportweeklybites
Breaking New Grounds only has two locations—one in Durham near the UNH campus, and its original location right in the heart of Market Square in Portsmouth. When you go to order, it's almost overwhelming how many options there are of flavoured coffee, tea, lattes, hot chocolate, and pretty much any other cafe drink you can imagine. I decided to go for a chai tea latte that was delicious but I don't think you could go wrong with anything! All of the food also looks amazing, especially the red velvet muffins. If I hadn't just had a huge lunch, I would have been all over their pastries! The cafe has plenty of seating both inside and on an outdoor patio where you can people-watch and listen to some street performers. If you're staying a while, you can even get your drink in a mug rather than a paper cup—a luxury I haven't experienced since I was in Europe last October!
Caffe Kilim
163 Islington Street, Portsmouth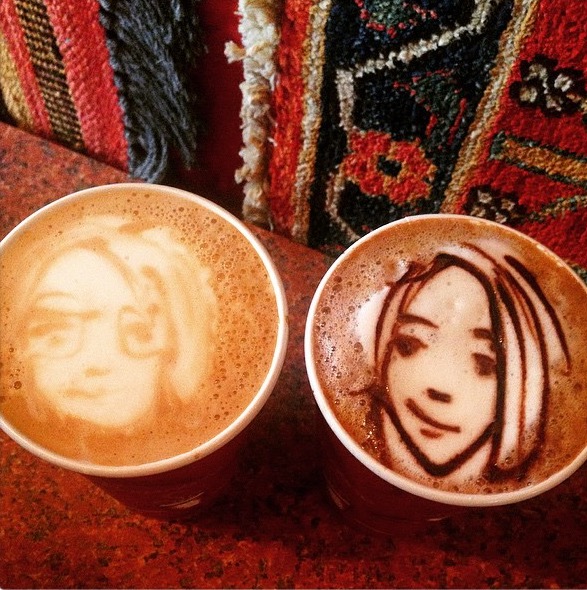 photo: @ariellarotondo
This is another popular coffee shop right in the centre of the city, but this one offers something completely different. Caffe Kilim has a really cool Turkish and Mediterranean feel to it, specialising in Turkish-style coffee and Mediterranean food. The coffee shop is full of art from local artists, and you can always hear some Turkish music playing in the background. By far their most popular coffee brew is a custom blend that they call "Dancing Goats." And keeping with the artsy theme, the baristas will even do some cool latte art that looks like you! It's definitely an eclectic coffee shop and a great place to relax, drink some good coffee or tea, and meet lots of interesting people.
Popovers on the Square
8 Congress Street, Portsmouth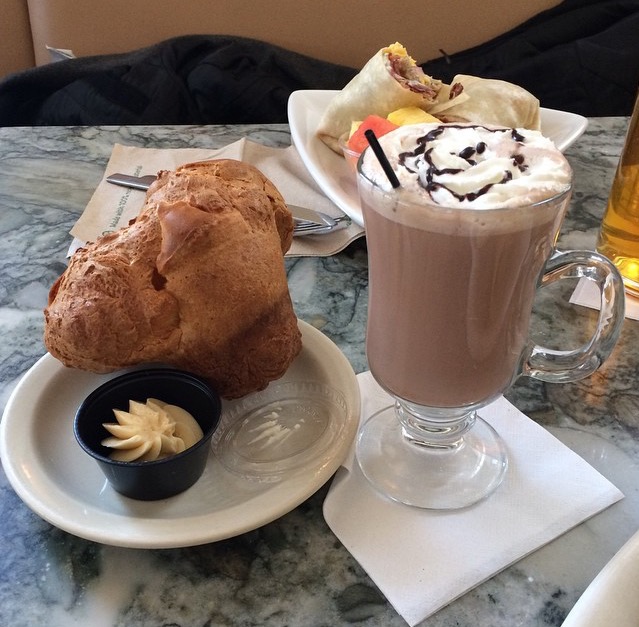 photo: @brittlaico
Popovers on the Square was really modelled after the European coffee shop style. It has a relaxing ambience, seasonal food, and great drinks and pastries. They offer a huge selection of coffee and tea as well as an extensive menu of soups, salads, sandwiches, breakfast, and other small dishes. As you can probably tell from the name, their popover rolls are super popular. The most popular breakfast choice is a popover with maple butter, and you can also get popovers to go with a salad or soup (preferably some New England Clam Chowder!) In the warmer months, you can sit on the outdoor patio, and the cafe also has events fairly often including live music and a recent job fair.
Shopping: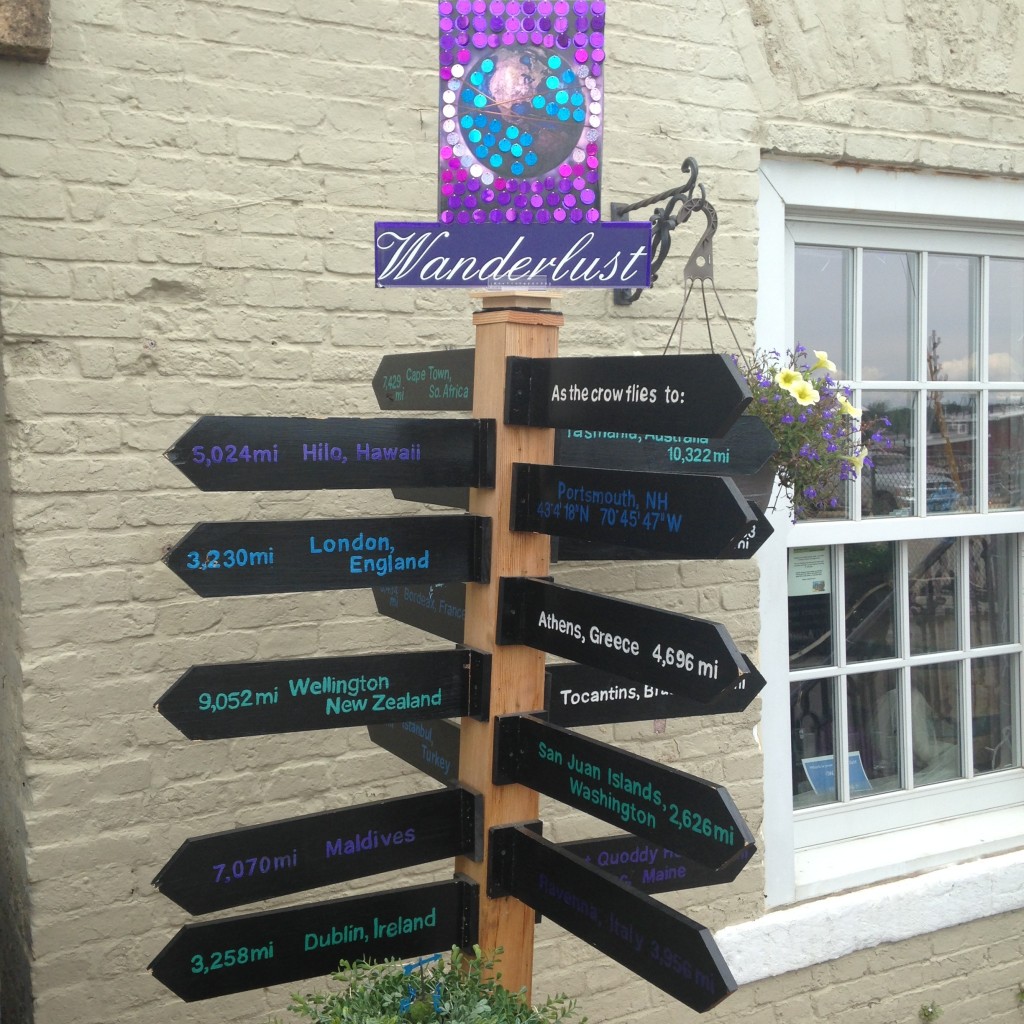 When it comes to shopping in Portsmouth, there is really no right or wrong. A lot of the shops have a similar coastal-town vibe to them with lots of souvenir items and some quirky signs, t-shirts, accessories, and homeware. Pretty much all of the shops in Downtown Portsmouth are independently owned and have some really cool and unique things. My recommendation is to just walk around and see what shops you come across! And if you're looking for something specific, here are some of the most popular stores:
If you are looking for clothing, head to Serendipity • 41 Pleasant Street, Portsmouth
For gifts and jewellery, check out Prelude • 65 Market Street, Portsmouth
For home accessories, go to Portsmouth Candle Company • 62 Congress Street, Portsmouth
And for books, head over to RiverRun Bookstore • 142 Fleet Street, Portsmouth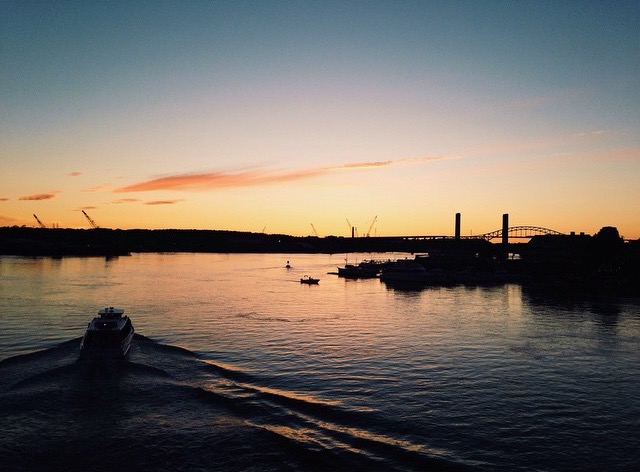 photo: @ktmeek
I loved the day that I spent in Portsmouth and ended up liking it so much more than I even expected! It's really not far from where I live near Boston, so I definitely want to go up again soon and explore even more of the city.
What are your favourite Portsmouth spots? And are there any other New England cities that you love? Let me know in a comment!

Hi I'm Christie, a 28-year-old girl originally from Boston who has spent time living in New York City, North Carolina, France, Australia, New Zealand, and London. I love moving to new places and exploring them as a local, and I can't see my nomadic expat life stopping any time soon! I have no greater passion than travel, and when I'm not exploring I spend my free time reminiscing on past trips and daydreaming about future travel.