Wherever you are in the world, chances are the COVID-19 epidemic has got you cooped up in lockdown. Until the virus subsides, the best thing to do is to stay home, so it would be irresponsible to travel at the moment. But if you're obsessed with travelling as much as I am, the restlessness is real! Luckily, the digital age has made it completely possible to explore the world from the comfort of your living room. Stay safe, stay at home, and try out these ten tips to satisfy your wanderlust when you're stuck at home.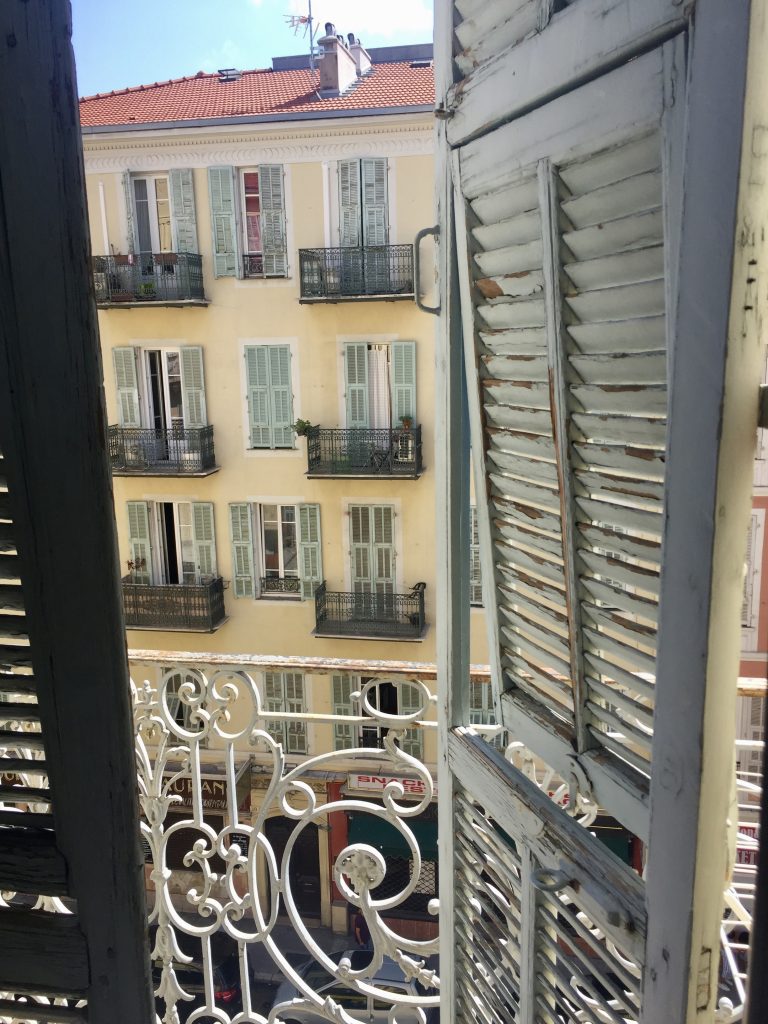 Learn a New Language
One of the best ways to immerse yourself in the culture of another country is through its language. Make the most of your time at home by dedicating a bit of each day to learning a language you've always been interested in. In 2020, there are countless free resources you could use to learn a new language: DuoLingo, YouTube videos, podcasts in your target language, blogs, news websites, audio books… the options are endless! I have set myself the mission to become fluent in French before I reach age 30 (which will be in December 2021), so I've been taking advantage of free language-learning resources. I'll actually be posting another blog post soon about ways you can learn a new language without spending a penny – stay tuned.
Put Together Your Travel Bucket List
If you've never taken the time to write down all of your travel goals and dreams, now is the time to do it. Grab a notebook or open a Google doc and let your imagination run wild. Then once you can start travelling again, you can slowly tick off items on your bucket list. At the top of my bucket list are: go on an African safari, travel around Japan, go sky diving (preferably somewhere really scenic), and cruise around the Greek islands.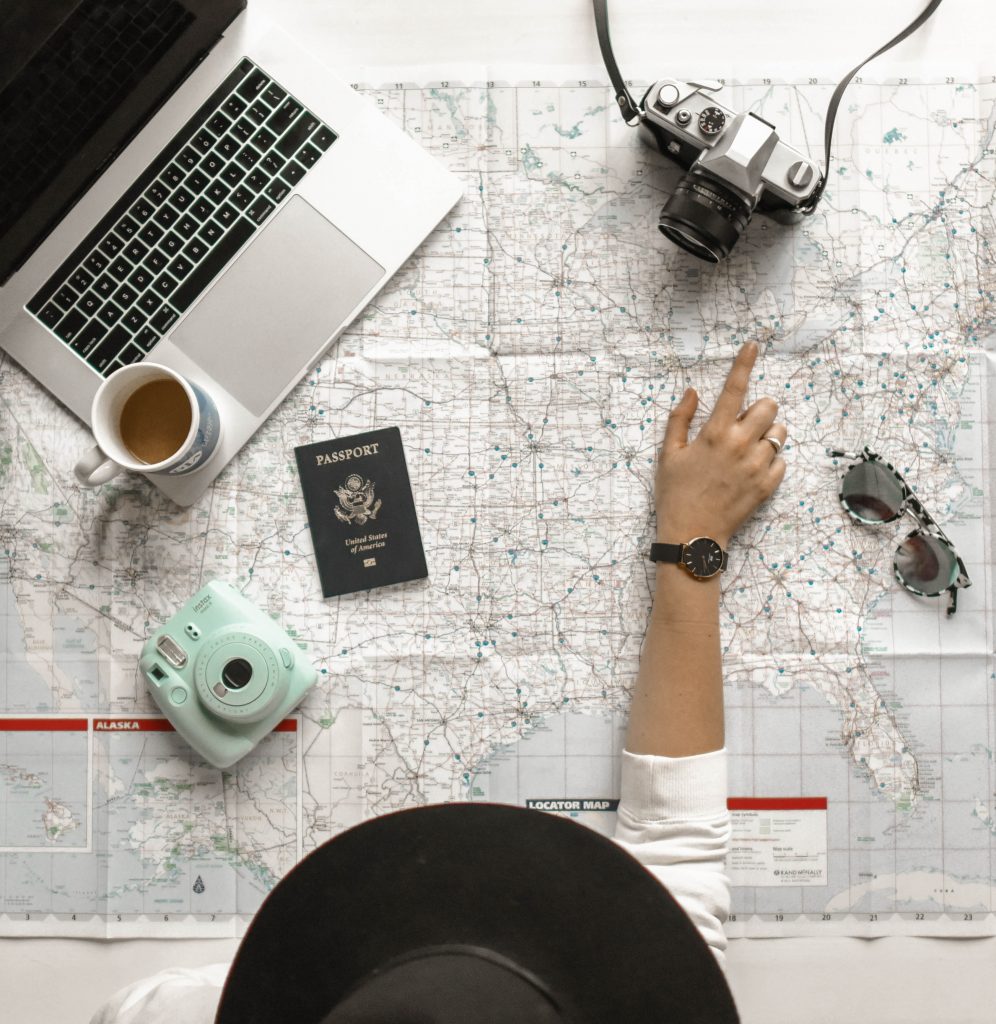 Binge Watch International Shows and Movies
No matter what international culture you're fascinated by, chances are Netflix has got some movies and TV shows you'll love. Personally, I'm a huge fan of anything French as well as Northern European detective shows. Over the years, I have watched so many great foreign movies and shows. Here are some that I'd especially recommend:
TV Shows:
Dark (Germany)
The Valhalla Murders (Iceland)
The Frozen Dead (France)
Borderliner (Norway)
Elite (Spain)
Chalet (France)
The Rain (Denmark)
The Mire (Poland)
Movies:
Paris Je T'aime (France)
Parasite (South Korea)
L'Auberge Espagnole (France, but it's set in Barcelona)
Les Intouchables (France)
Y Tu Mama También (Mexico)
Breathless (France)
Amélie (France)
And here are some English-language shows and movies that will satisfy your wanderlust when you're stuck at home:
Jack Whitehall's Travels With My Father
Wanted (Australia)
Our Planet
Eat Pray Love
Sisterhood of the Travelling Pants
Midnight in Paris
Letters to Juliet
Mamma Mia
Lost in Translation
any of the Mary Kate and Ashley movies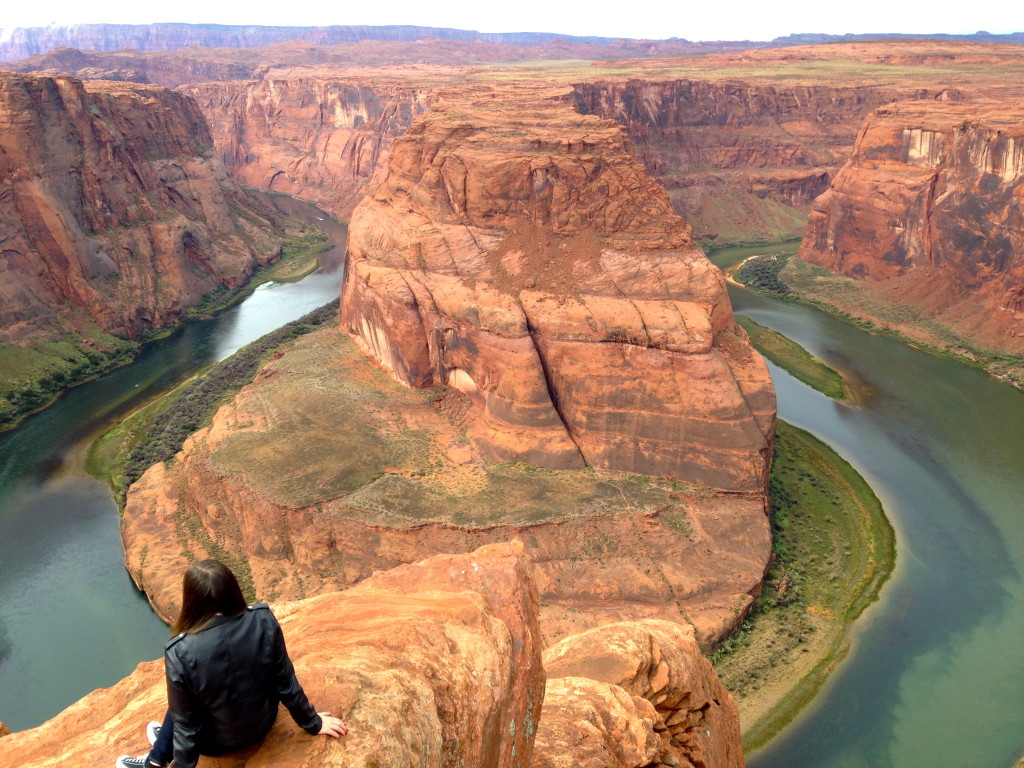 Start Planning Future Adventures
If you can't physically travel anywhere, let your imagination run wild to all the place you want to discover in the future. Read blog posts, browse photos, and explore through Google street view. Start organising the information you find into Pinterest boards or Instagram collections, so you can look back on them once you can start travelling again.
Create a Blog or YouTube Channel to Share Your Travel Tips and Stories
Look back at some of your favourite travel memories and photos, then put them into words through a blog or YouTube channel. I started this blog in late April 2015 (so almost coming up on five years!) and have really enjoyed it. I'm going to write a blog post at some point with my top tips on creating a travel blog, and I might just need to dip my toes into the world of travel vlogging at some point too…
Put Together Scrapbooks of Your Favourite Travel Memories
Digital photo albums are nice, but there's just something special about having a physical and concrete book. Print out photos from some of your favourite adventures and organise the memories into a scrapbook. This is a great way to relive a great trip while creating something you can look back on for years to come.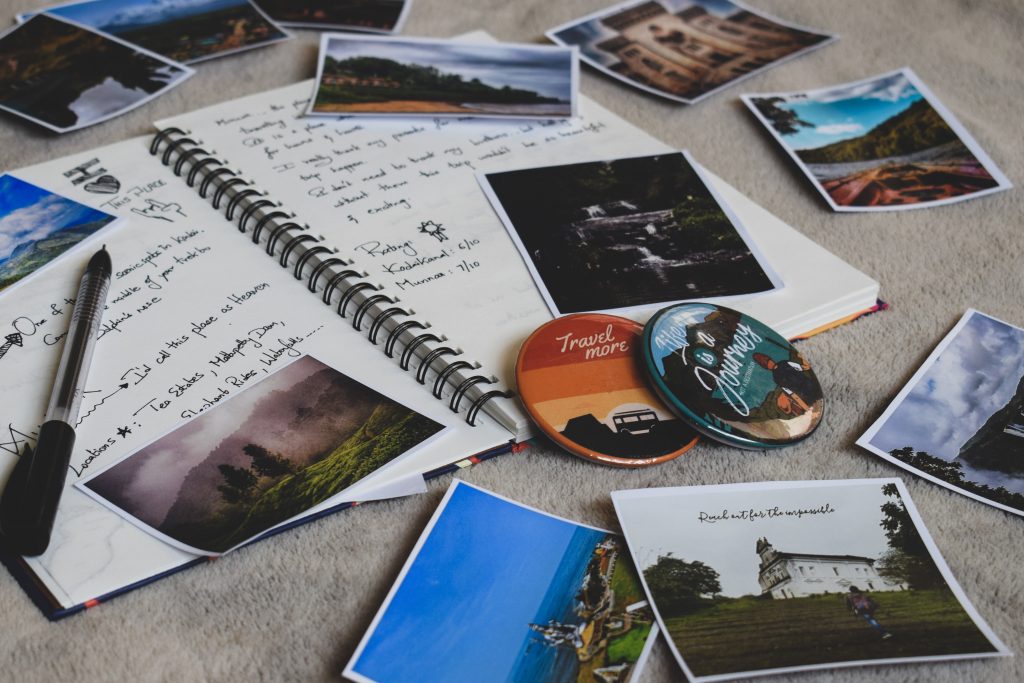 Virtually Tour Museums Around the World
Several museums around the world offer free virtual tours through their websites, so you can visit new museums without leaving your couch. Some places you can check out include the Louvre, the British Museum, the Metropolitan Museum of Art, NASA, and the Vatican Museums.
Recreate Your Favourite Dish You've Had While Travelling
Cooking can be a fun and therapeutic activity, and a way to make it even better is to incorporate travel into it. Think of some of the best dishes you've tried while travelling. Then, use your culinary skills to try and create your own version of it. Some of my favourite dishes I've recreated from my travels include açaí bowls from Bali, veganised Italian carbonara, and British cottage pie.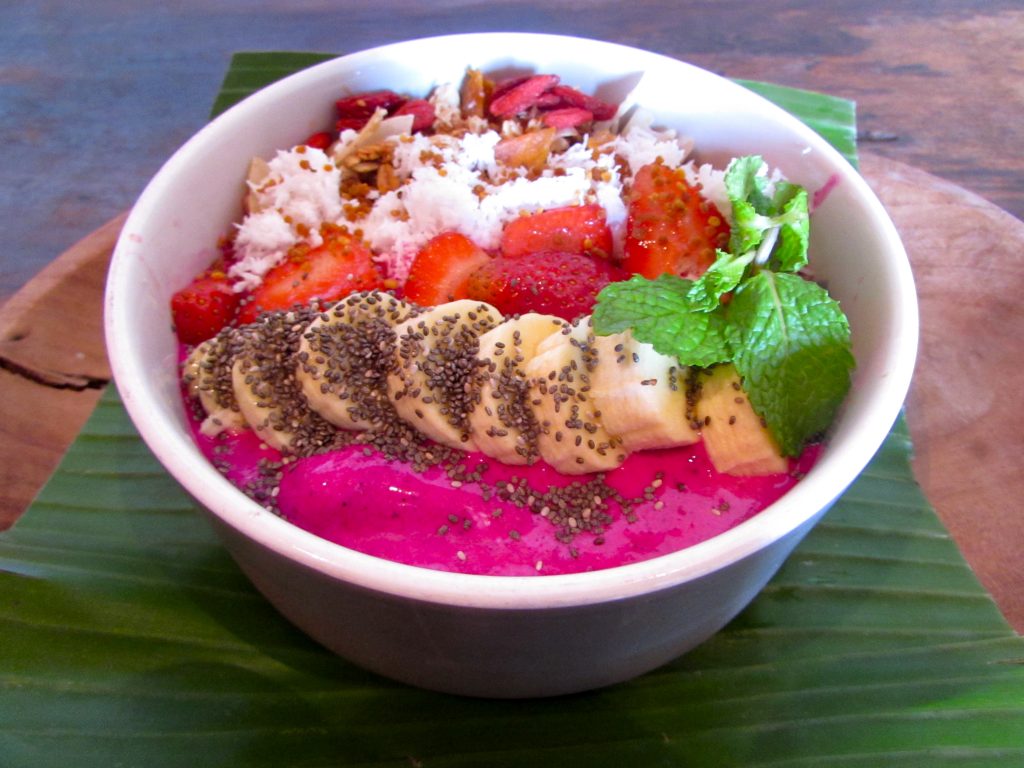 Escape Into a Good Book
If you can't go anywhere physically, cosy up on the couch with a cup of tea and a good book and escape into another world mentally. You could pick up anything from a travel memoir to a fantasy novel, as long as it causes your imagination to run wild! Some of my recommendations are:
City of Girls by Elizabeth Gilbert
The Harry Potter series by J.K. Rowling
The Robert Langdon series by Dan Brown
Mystic River by Dennis Lehane
Sharp Objects by Gillian Flynn
Me Before You by Jojo Moyes
Eat Pray Love by Elizabeth Gilbert
The Divergent series by Veronica Roth
Craft Your Own Pin-board Map
Keep track of the places you've been, the places you've lived, and the places you want to go by creating a pin-board map to hang on your wall. Find a cool map online and a corkboard that's roughly the same size. Glue the map onto the corkboard, frame it for an extra element of style, and get pinning!
If you're starting to get restless feet, try out these tips to satisfy your wanderlust when you're stuck at home. Hopefully the world will go back to normal soon and we can get back to travelling for real. But until then, let's take this time for self care and relaxation while continuing to experience foreign cultures from the comfort of our living rooms.
What are some of your favourite ways to satisfy your wanderlust when you're stuck at home? Let me know in a comment!
Pin this post for later: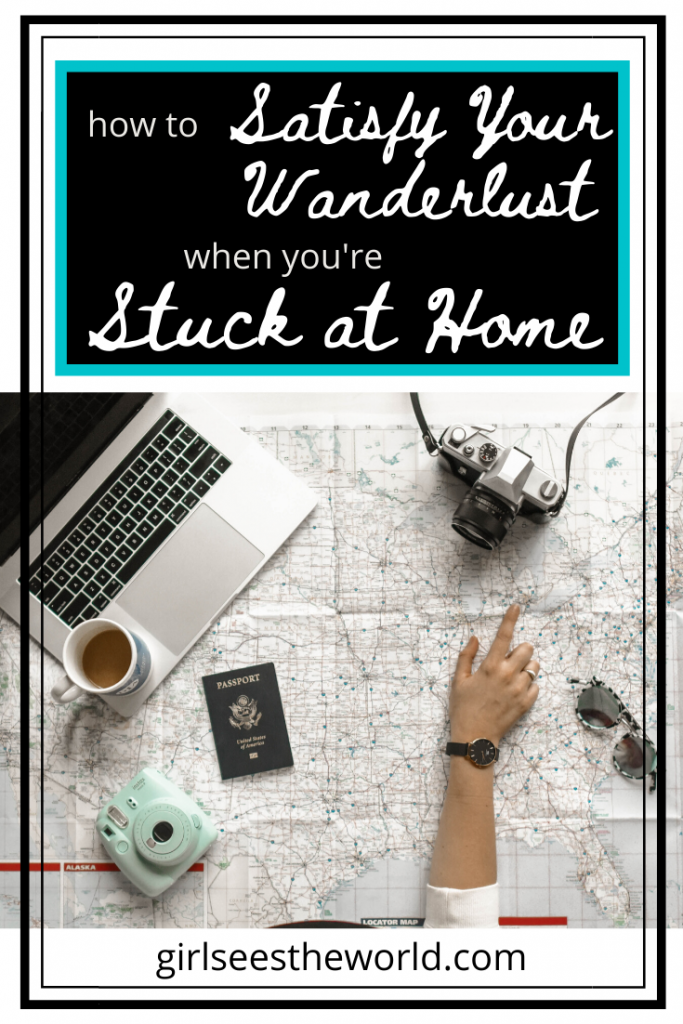 Hi I'm Christie, a 28-year-old girl originally from Boston who has spent time living in New York City, North Carolina, France, Australia, New Zealand, and London. I love moving to new places and exploring them as a local, and I can't see my nomadic expat life stopping any time soon! I have no greater passion than travel, and when I'm not exploring I spend my free time reminiscing on past trips and daydreaming about future travel.