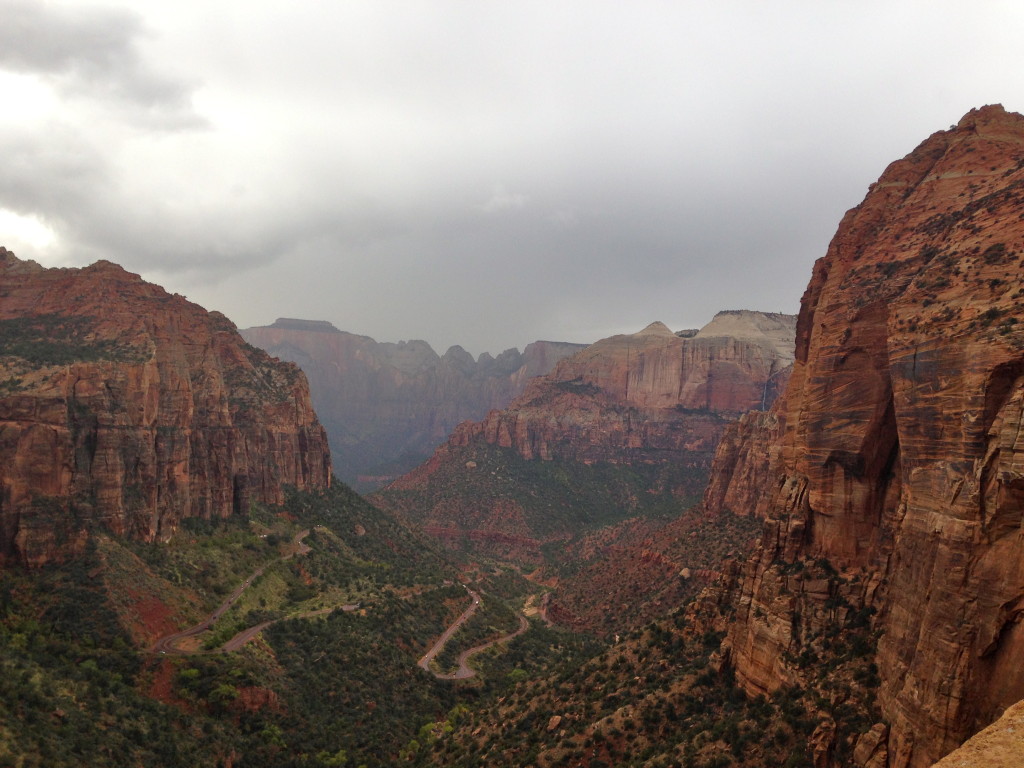 I recently returned from an amazing road trip around the American Southwest, which included canyons, national parks, and a long weekend in Las Vegas. Check out my three recent posts about the Grand Canyon, Horseshoe Bend, and Antelope Canyon. And last but definitely not least of my favourite places I visited: the beautiful Zion National Park in Utah! Zion was a place I was especially looking forward to visiting and one that really stood out to me during the trip. What made Zion especially unique from the other places I visited was, rather than parking your car and walking to the canyon, Zion is a canyon that you can drive through. The roads are on cliffs and wind around tight bends, which I do admit could be nerve-wracking at times, but also really adds to the authentic feel of the canyon! Another huge benefit to driving through the canyon is that beauty surrounds you constantly, and whenever you see a spot that interests you, there are plenty of places to pull over and get out of your car. And in case you'd prefer to park and leave your car, there is a free shuttle you can take to different spots around the park.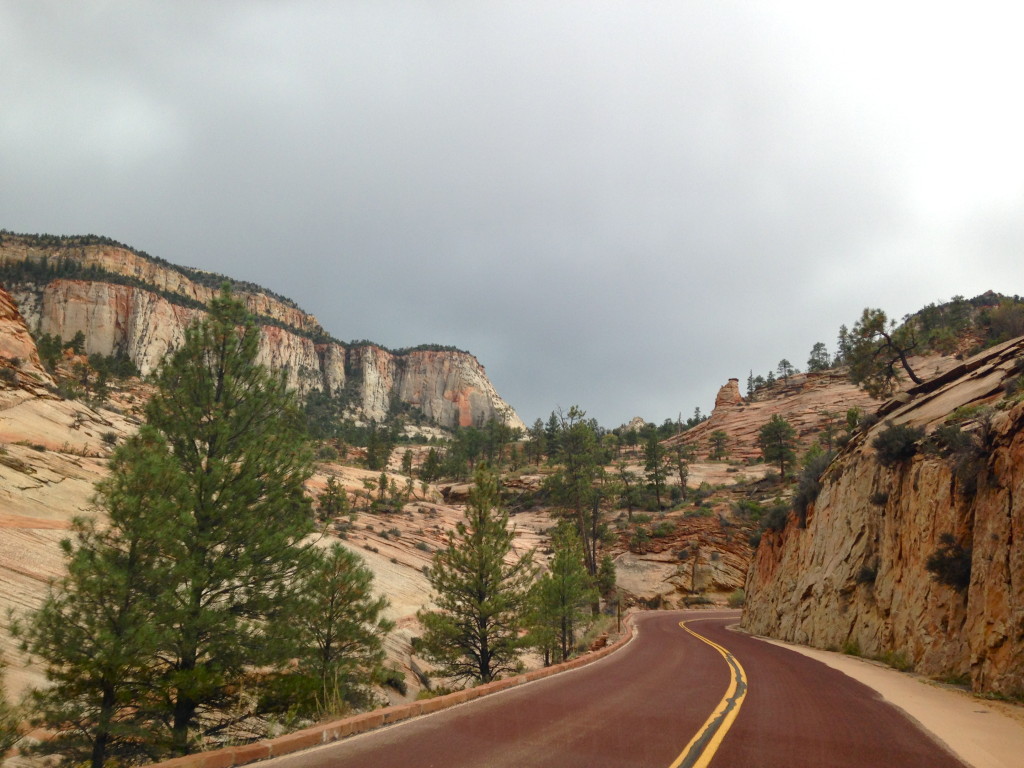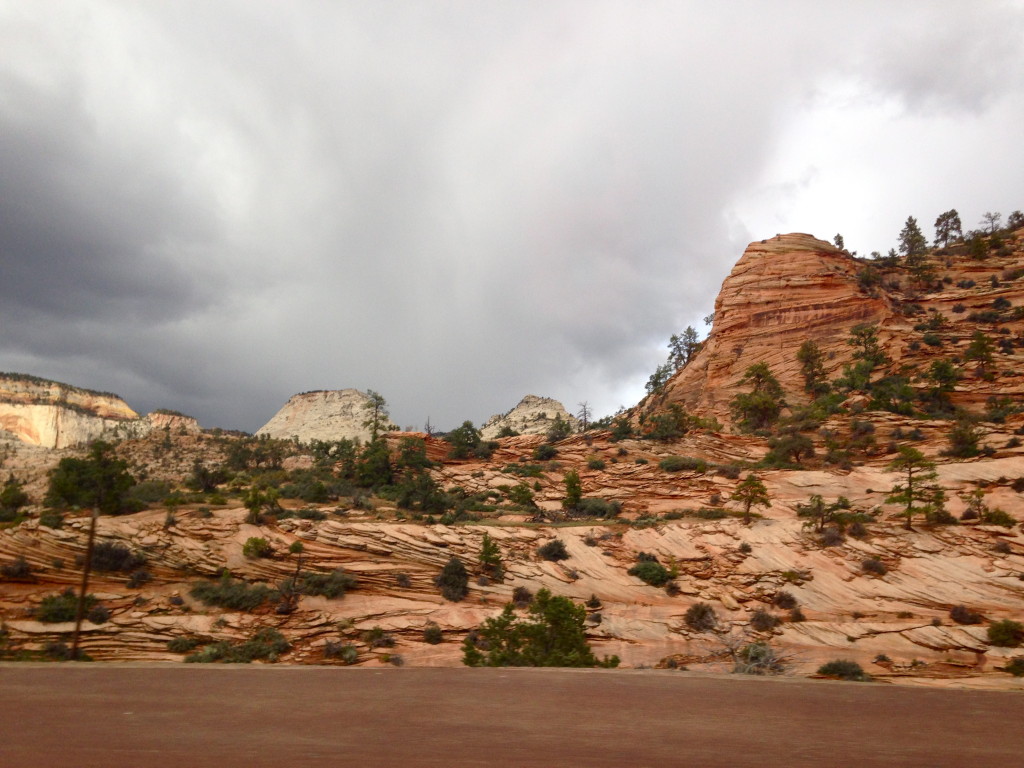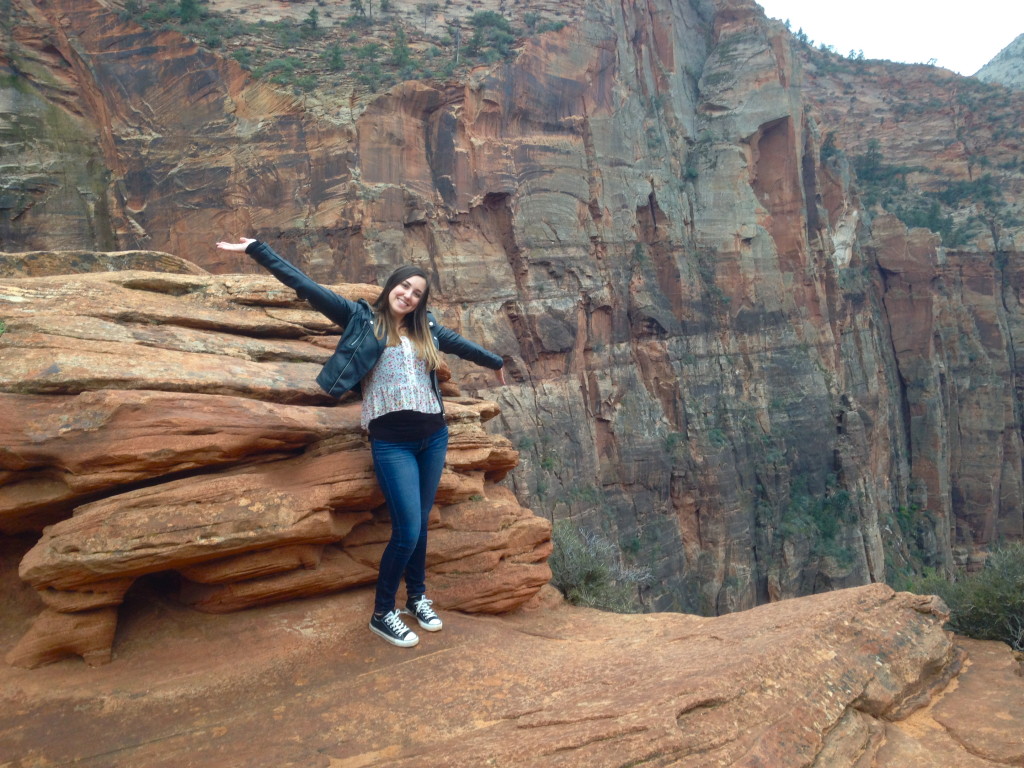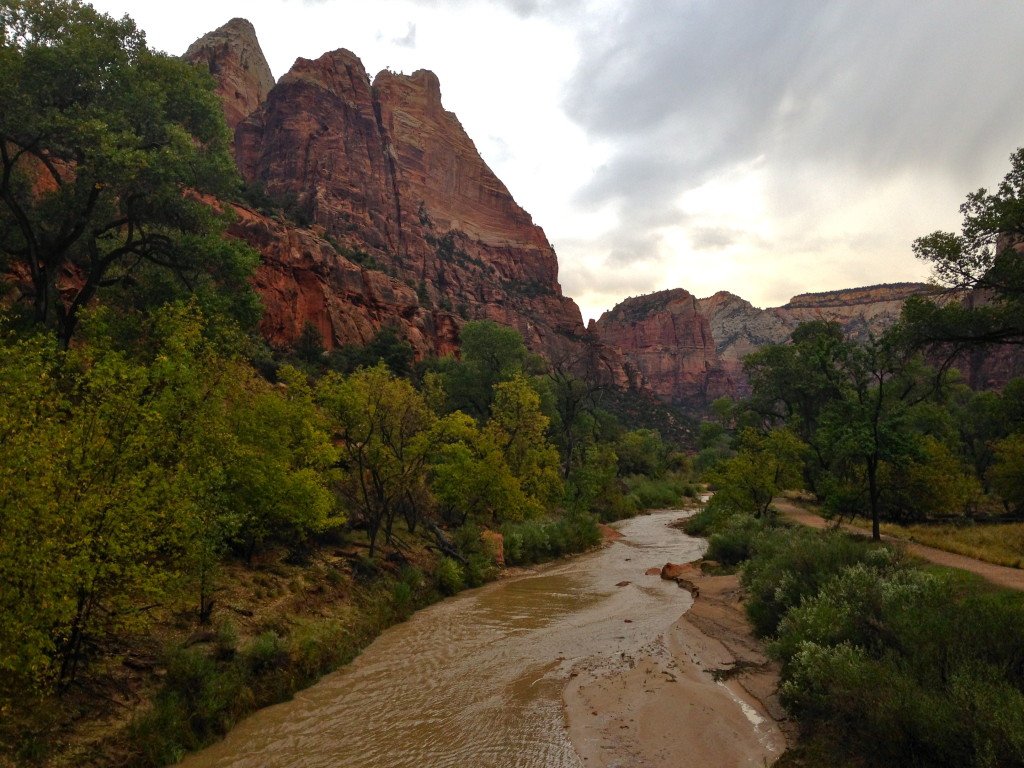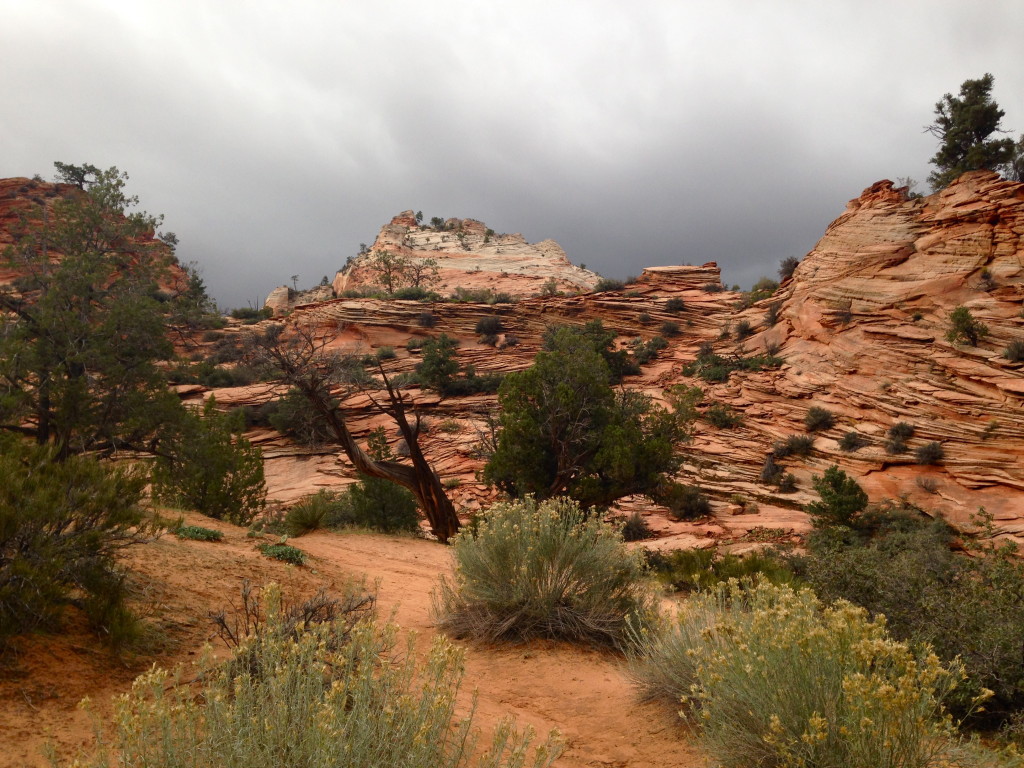 In total, Zion National Park is 229 square miles and includes all different types of land—mountains, canyons, rivers, desert, forests, mesas, and so much more. So the park has a ton of diverse things to do and see. Just some of the activities offered at the park are hiking, camping, rock climbing, kayaking, horseback riding, and educational programs led by park rangers. There is also a huge variety of plants and animals that you'll see throughout the park. During my visit I saw a bunch of different shaped cacti, deer, and elk. Some other animals include rabbits, ringtails, and the occasional bobcat or fox.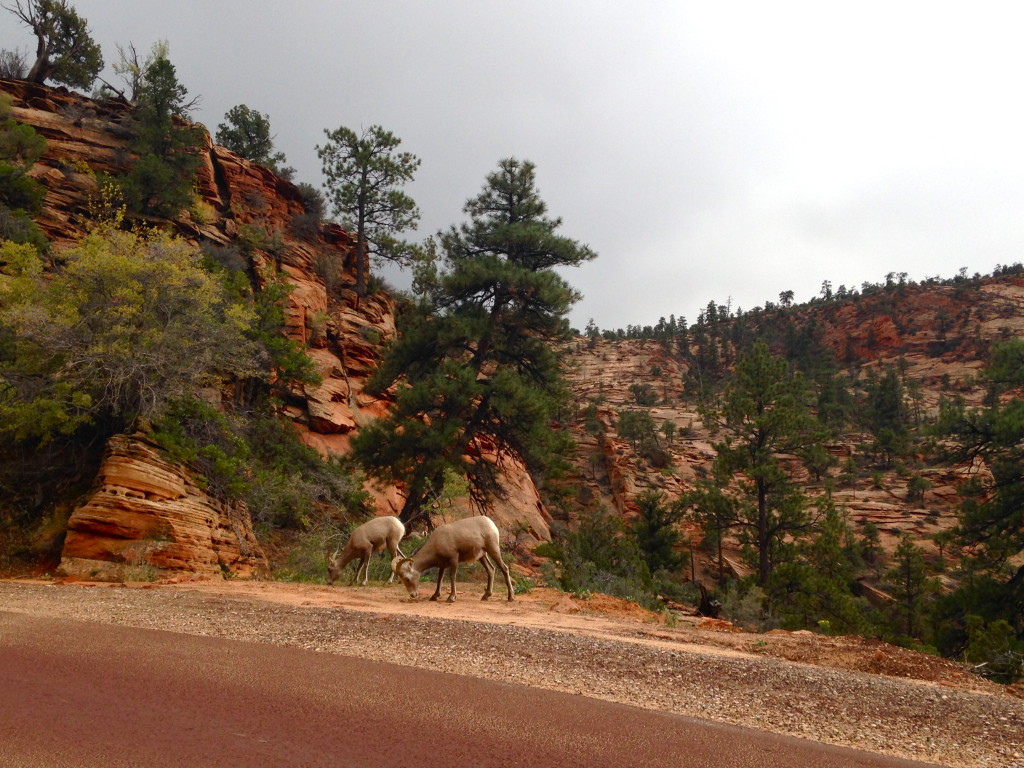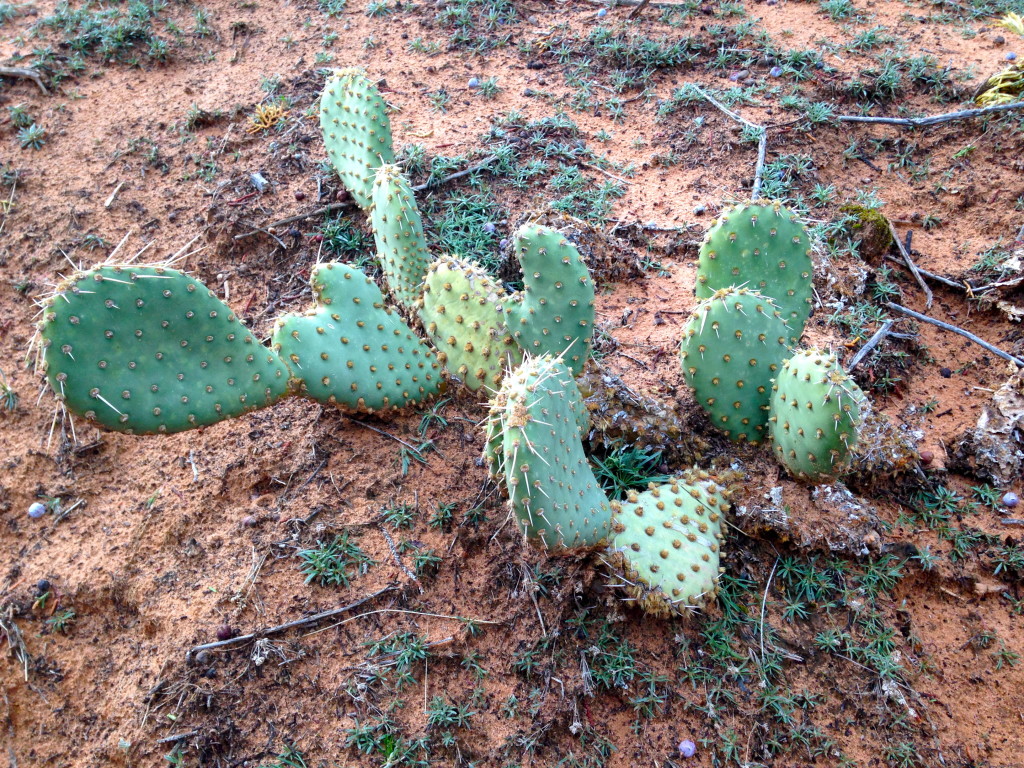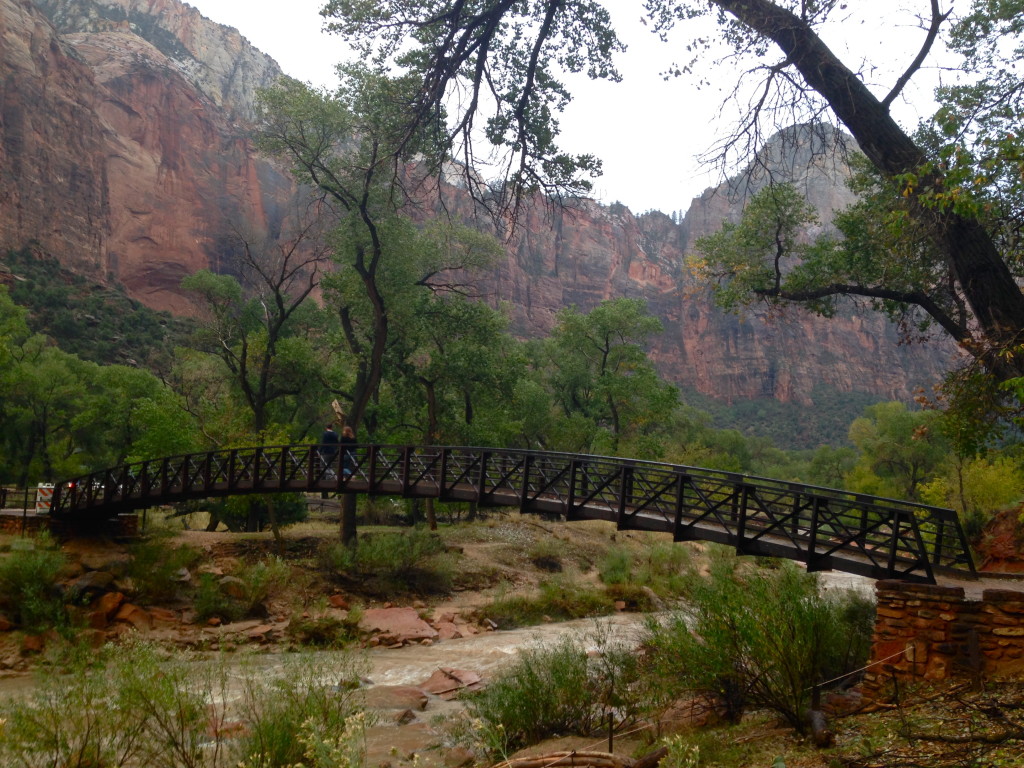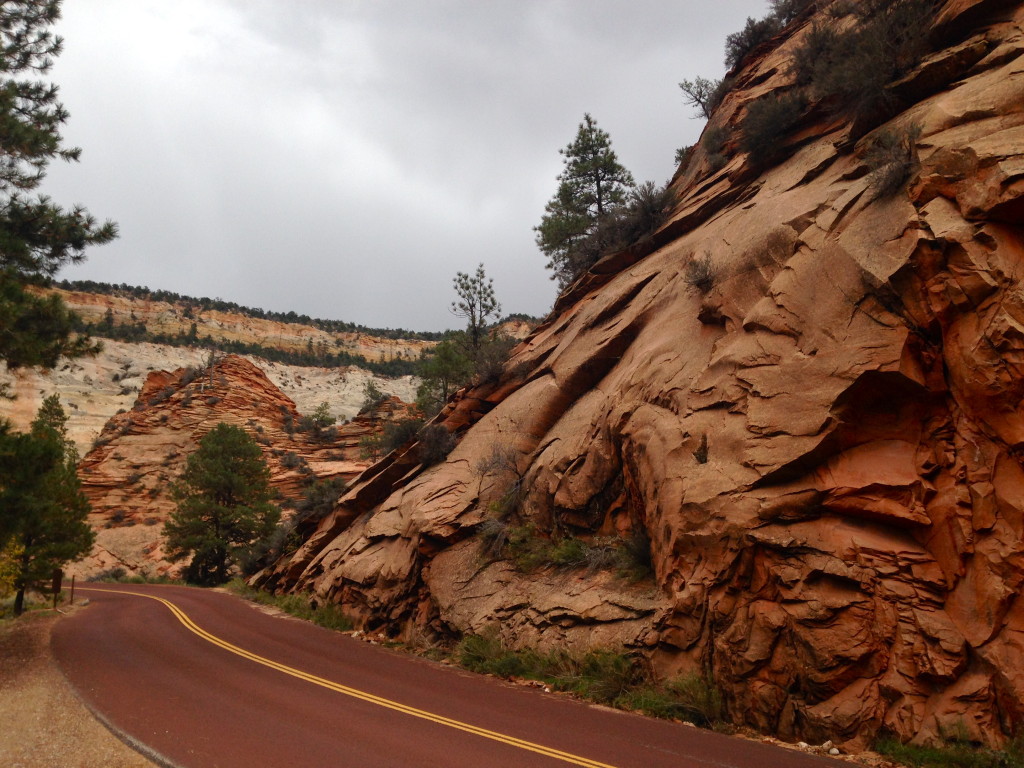 When it comes to hiking, there probably aren't too many better places to go than Zion. There are so many different hiking trails ranging in difficulty from easy to strenuous with lots of different options no matter what your preference is. And since the canyons raise up around the park, once you reach the end of your hike you end up with an amazing view of all the surrounding canyons and mountains. A great hike that is only a mile round trip and isn't too difficult is the Canyon Overlook Trail. There is rarely a guard rail on the side so it feels completely natural and authentic (and don't worry, it doesn't feel dangerous!) and once you reach the top your view is incredible. Another popular hike is in the Grotto and Emerald Pools. As you hike, you pass by waterfalls on three different levels and eventually come to some beautiful pools of water. I was only able to see the first waterfall during my hike because it was starting to get dark and we needed to head back. So I guess I'll need to visit again to see the rest of it! And one more beautiful hiking spot is the Narrows which is on the more difficult side. On this hike, the canyon gets narrow (as its name implies) and you spend the majority of time walking in water through the Virgin River. In total, the trail is 16 miles roundtrip, so you could either plan to hike only a portion of it or do an overnight hike. Also, if you are planning to hike the Narrows, make sure to check on a weather update in the visitor's center. Flash floods are common in the Narrows, especially in the summer.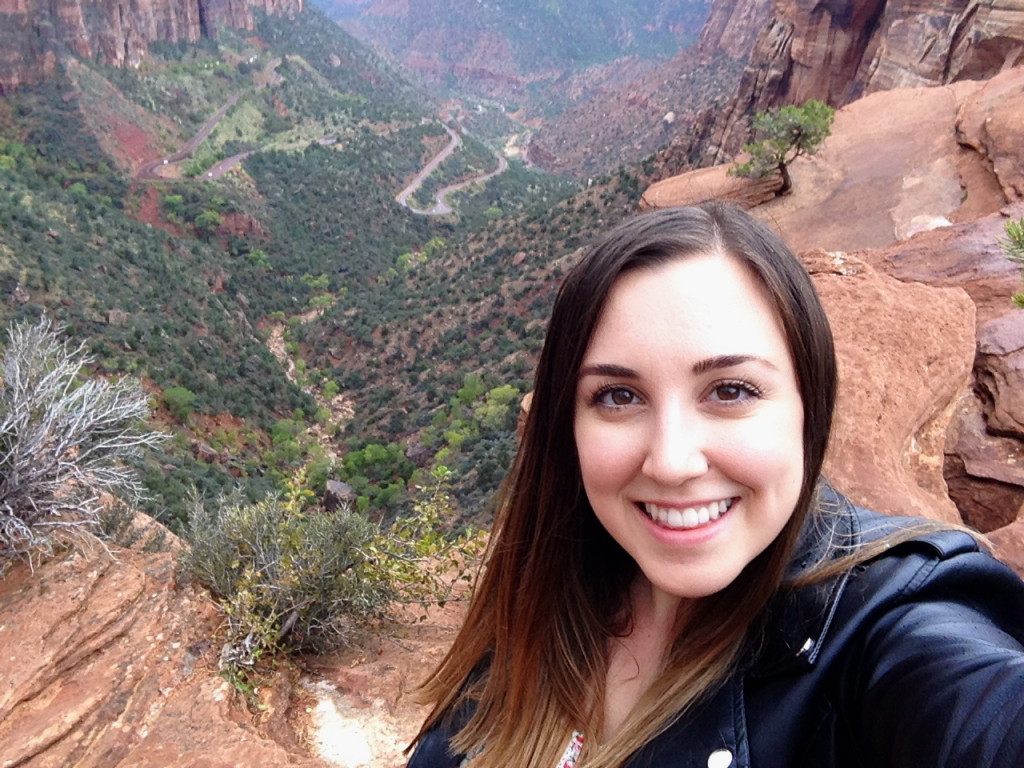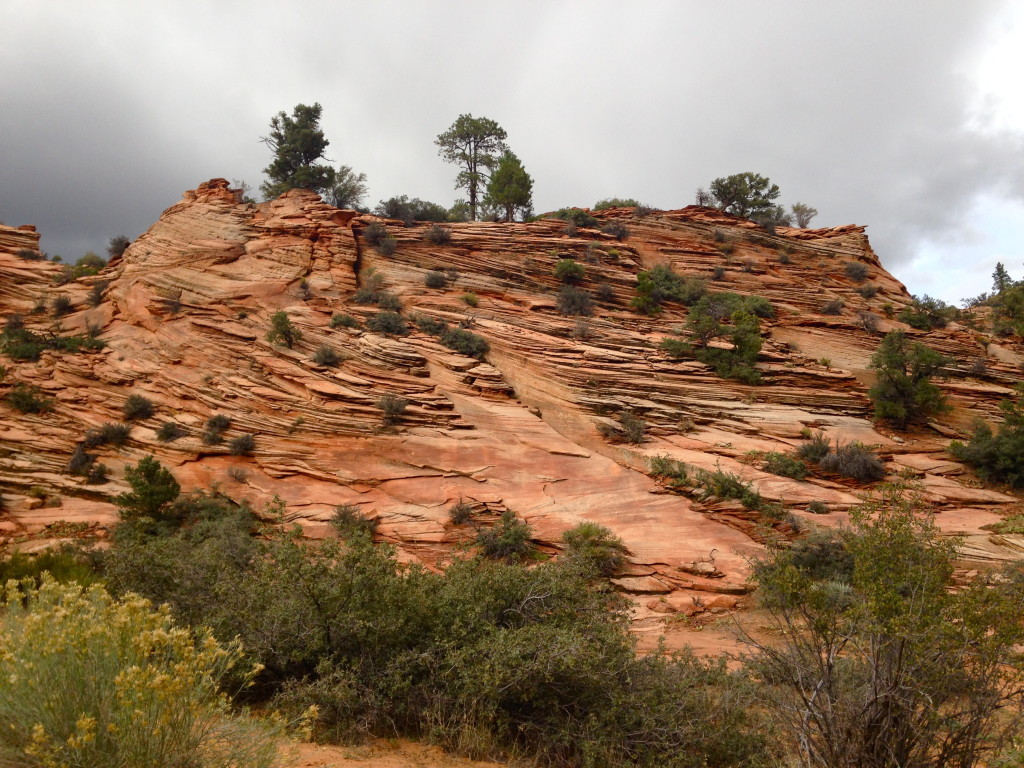 If you are in the southwest and want to experience some incredible nature that isn't too overcrowded with people, you need to check out Zion! It's such a beautiful park and more exciting than I even imagined it would be (hence not having quite enough time to see as much as I would have liked to see!) Zion is located just about an hour and a half from each Bryce Canyon and Page, Arizona; two and a half hours from Las Vegas; and four hours from the Grand Canyon, so it is extremely accessible and easy to work into your trip if you're visiting any of those places. I loved my visit to Zion and can't wait to return sometime in the future!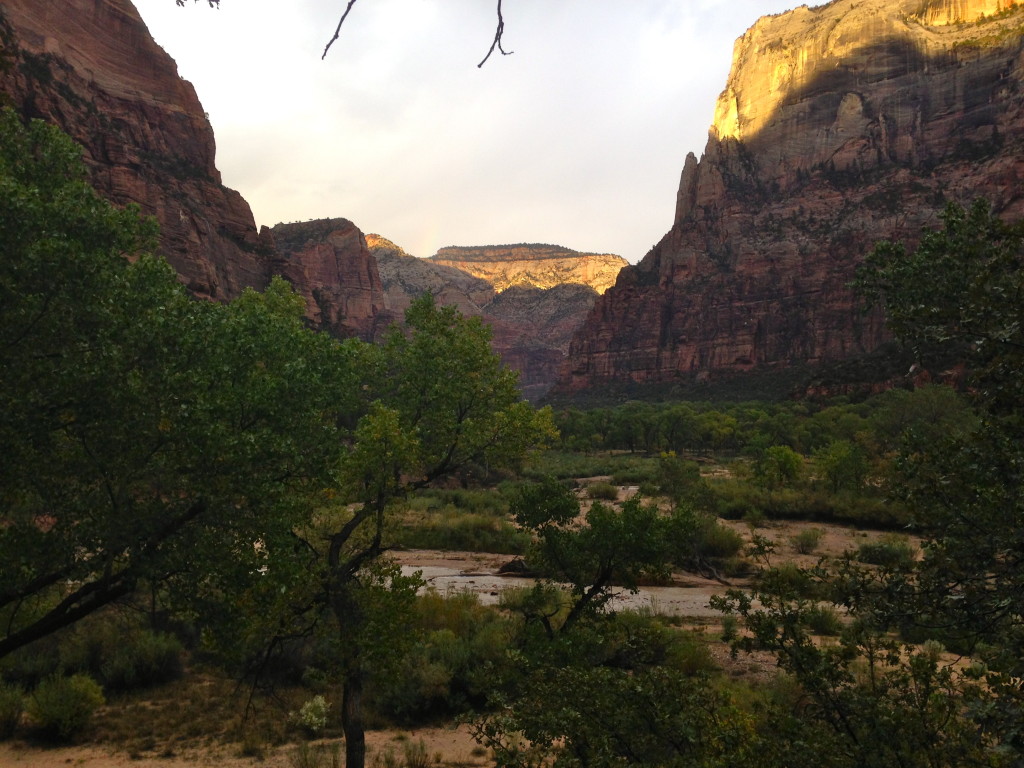 Now over to you! Have you ever travelled to Zion National Park or anywhere like it? What are your favourite things to do in canyons/parks like this? Let me know in a comment below!
Hi I'm Christie, a 28-year-old girl originally from Boston who has spent time living in New York City, North Carolina, France, Australia, New Zealand, and London. I love moving to new places and exploring them as a local, and I can't see my nomadic expat life stopping any time soon! I have no greater passion than travel, and when I'm not exploring I spend my free time reminiscing on past trips and daydreaming about future travel.