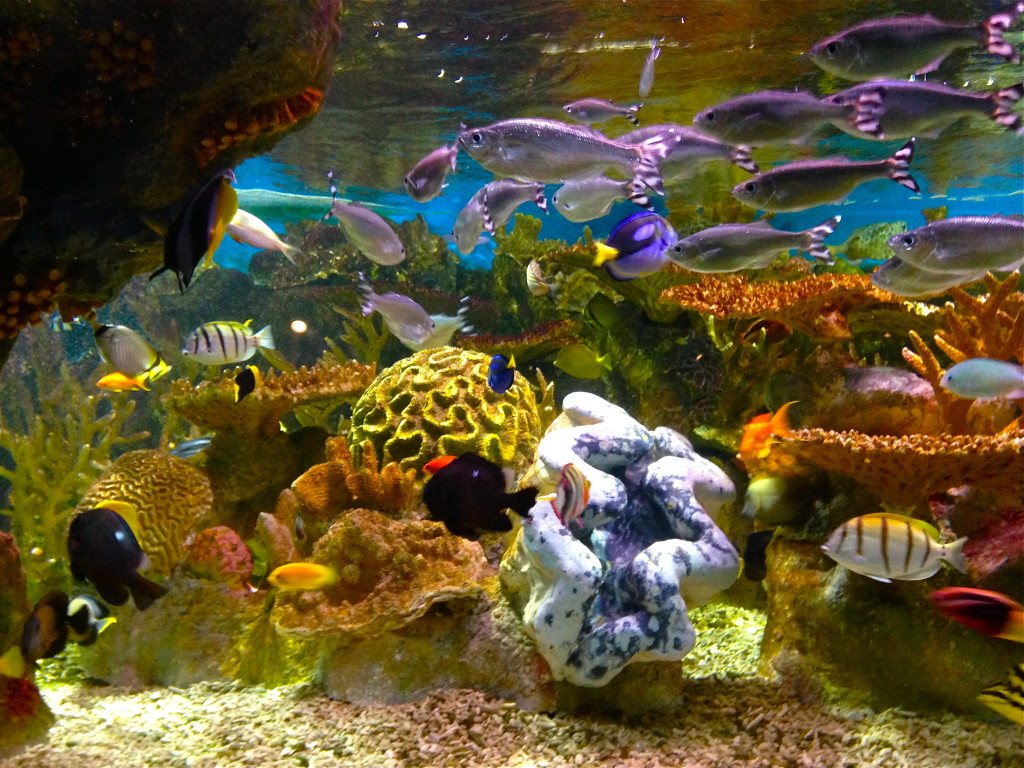 If you're looking for something fun to do on a cold or rainy day in Boston, look no further than the New England Aquarium! Since I grew up near Boston, I visited the aquarium a few times when I was younger with my family and school, but since that was so long ago, I didn't really remember anything about it. Then when my friends were visiting from Germany last week, we decided to check it out one day! I expected it to be fun, but it completely outdid all of the expectations I had! The aquarium is so fun and interesting, and I think I even enjoyed it more now that I'm older and can fully appreciate it!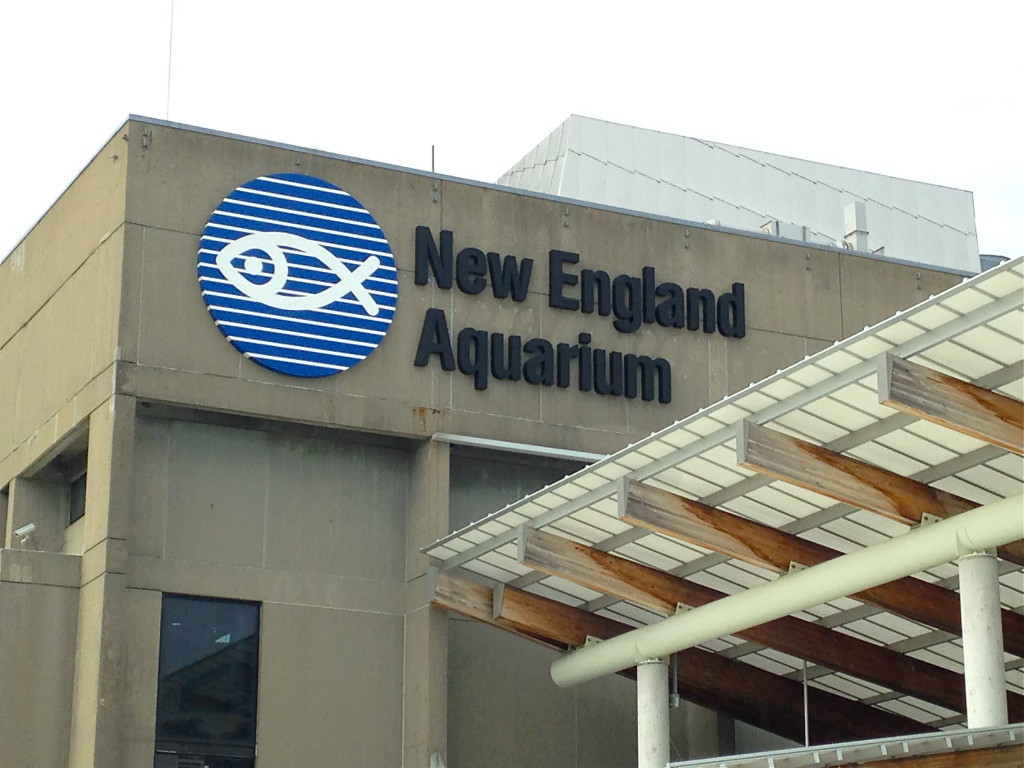 My friends and I got to the aquarium right when it opened at 9am, and that was really the perfect time to go since it wasn't at all crowded! After getting our maps and information booklets with a schedule of daily events, we headed right into the main entrance where the penguins are. We got to watch the penguins being fed right at the beginning of our morning which was so cute! I am a huge fan of penguins, and I was so excited to see that one of the breeds they have are the small blue penguins that I'll get to see on some beaches in southern Australia and New Zealand very soon! The penguins are all so playful and I could literally watch them for hours! They also all had a different coloured band on their wing, right for females and left for males, so the trainers can tell them apart. If a male and female have the same colour bands, it means they have had babies together before. There were so many penguin couples and it was so cute to see them hanging out with their mate!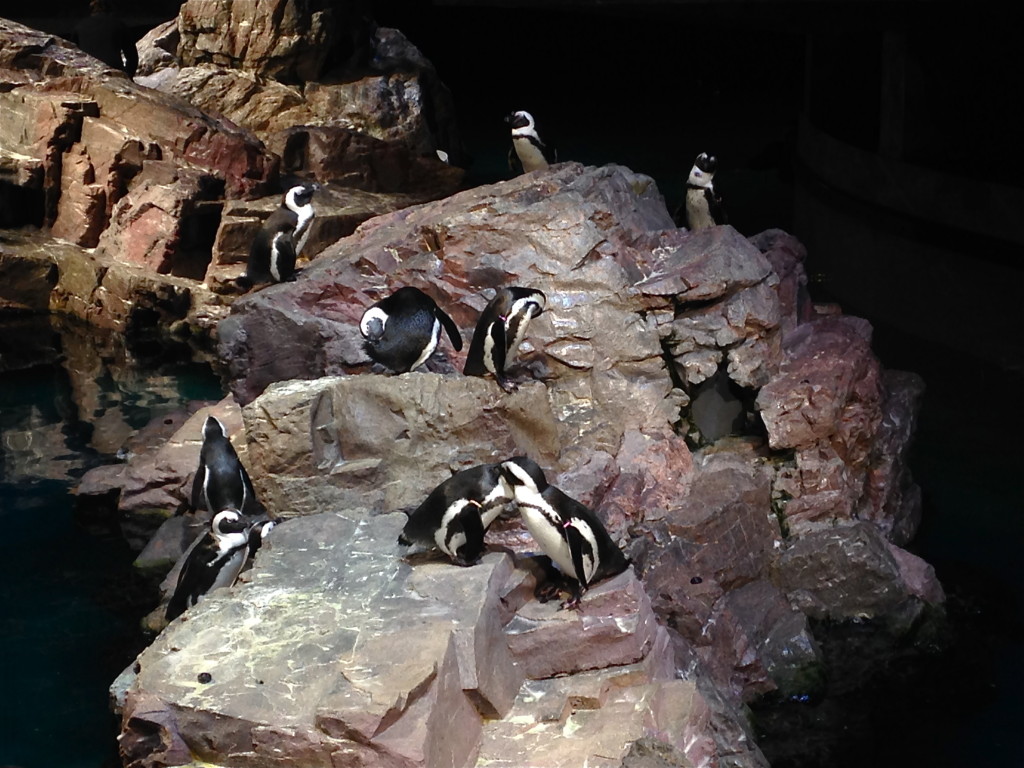 Next we made our way to a seal training that was starting. The really cool part about the Atlantic Harbour Seals is that they are located in a tank right outside the entrance, so even if you aren't visiting the museum but are just passing by, you can still get a glimpse of the adorable seals. In a different tank inside with an awesome view of the Boston Harbour, you can also watch the Northern Fur Seals and California Sea Lions get trained. They're so cute and smart and really entertaining to watch!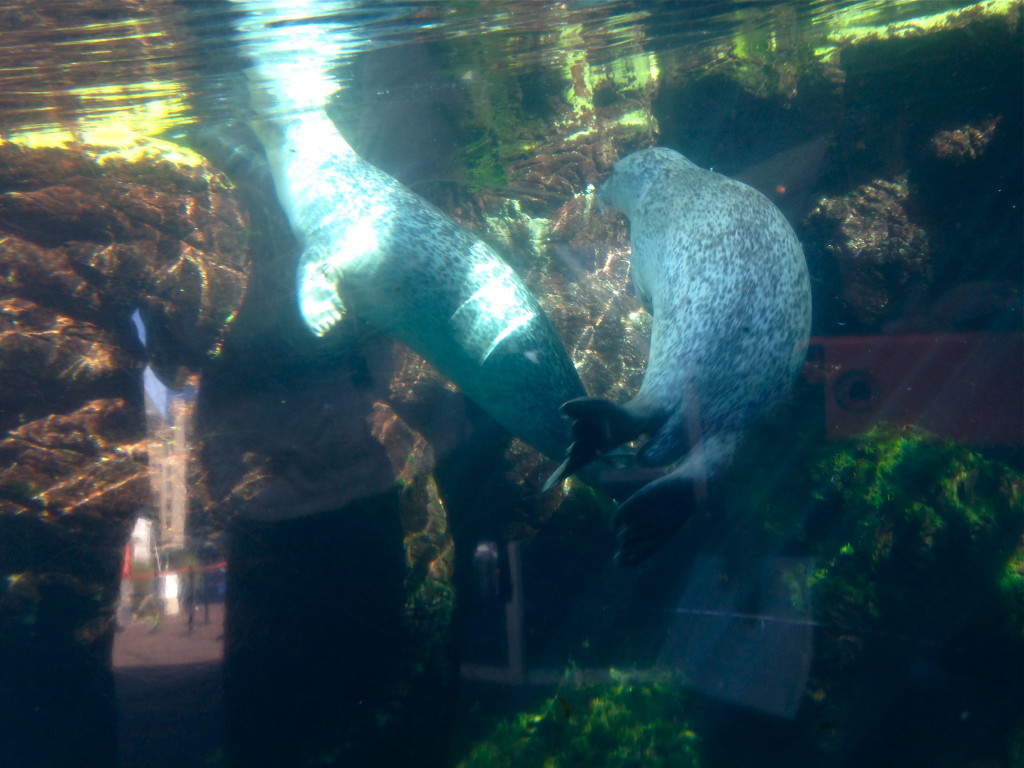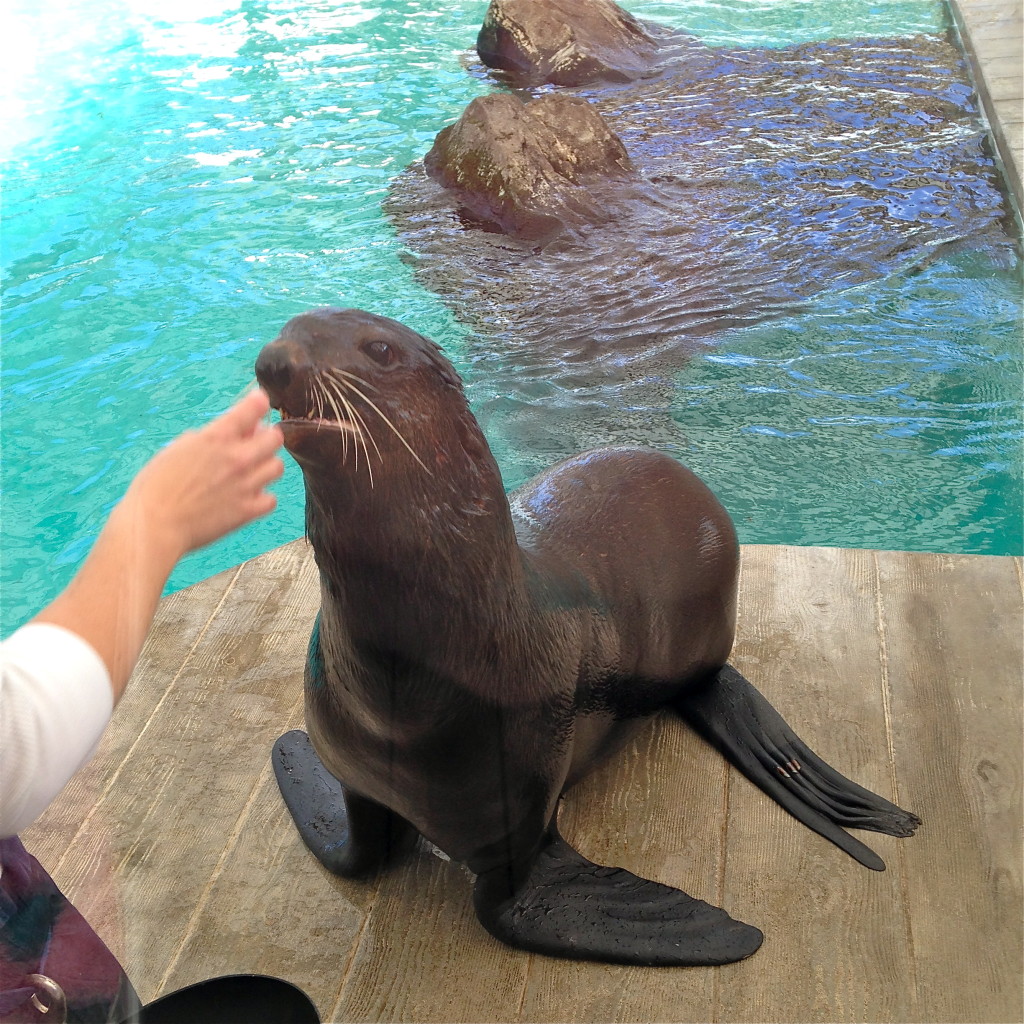 The most central part of the aquarium, which literally goes up the center of all four floors is the Giant Ocean Tank. It's a huge tank full of hundreds of tropical fish, sea turtles, stingrays, eels, and coral. On the top floor you can view the tank from above, which is ideal for snapping pictures of the sea turtles. And at certain points in the day, you can see divers swimming through the tank to feed and interact with the animals.
Next up is the most interactive part of the aquarium: the various touch tanks. In the first one right next to the entrance, you can touch stingrays and small sharks. This was so cool and they felt so slimy and strange! The sharks didn't come close to me when I was at the tank, but I touched so many of the stingrays who were very curious about all the people. I even got wet at one point when I startled one of the rays and it splashed me with its tail! Upstairs, there's another tank where you can touch starfish and different types of crabs. This one is really cool too!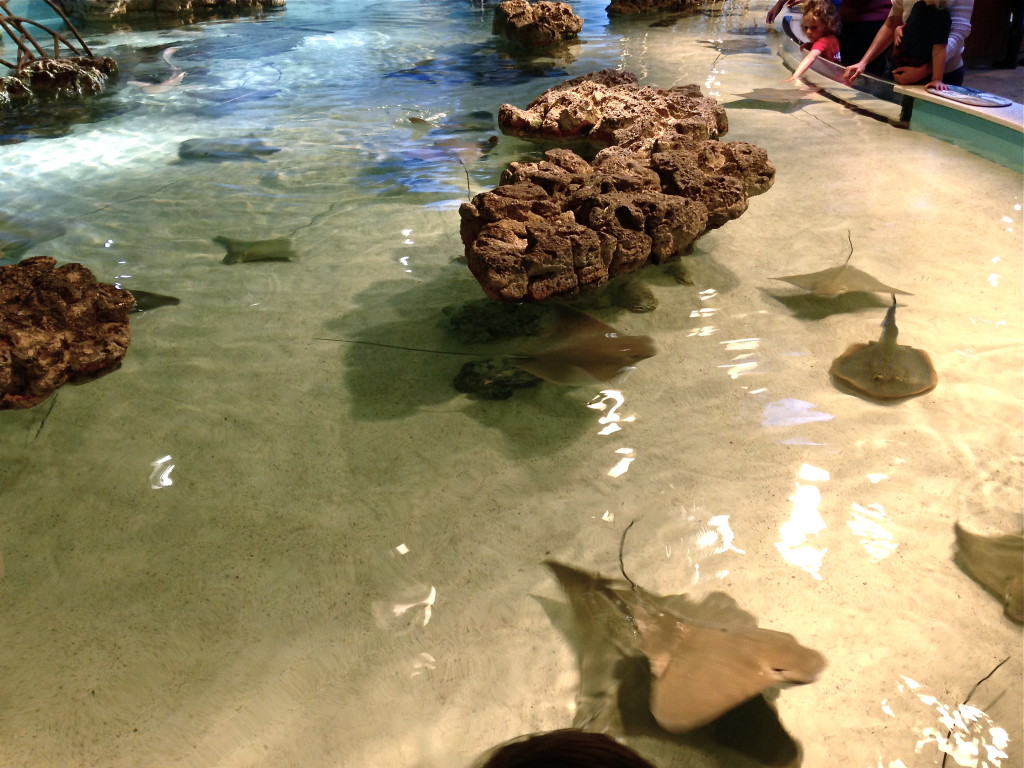 All around the edges of each floor you can see other types of fish and sea creatures and learn a little bit about each one. Some are even interactive, for example one tank where you can change the water current and see how it affects the direction the fish swim in, and another exhibit where you can hear the sounds different whales make. And on the bottom floor, you can view the jelly fish and learn about how the aquarium rescues sea turtles who get stranded on the beaches of Massachusetts. You also learn a lot about how pollution impacts the oceans and the safety of all the different animals you see in the aquarium. I am already very good about recycling and not using plastic bottles that harm the environment, but for anyone who isn't as environmentally-conscious, I think it would really make you rethink the impact you have on all the adorable animals you see at the aquarium!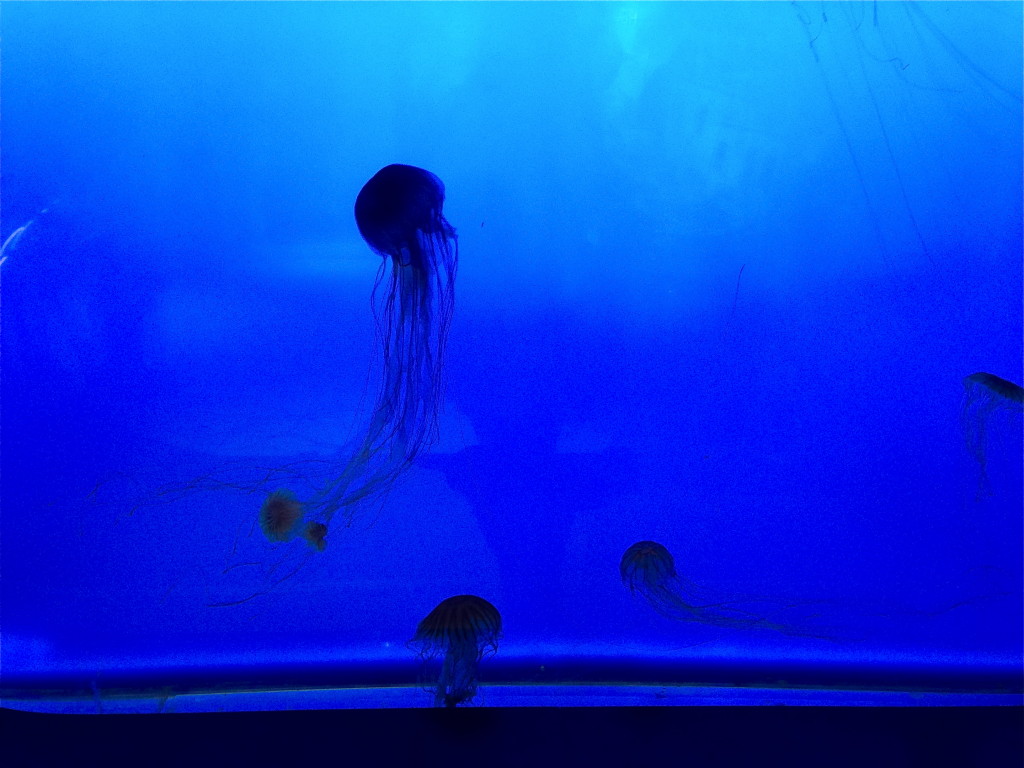 Some cool extras you can choose to do on your visit to the aquarium are the IMAX theatre and whale watches. The IMAX theatre was closed for a private event on the day we visited, but I have gone before and loved the experience! They have different movies on offer all the time, and their current ones are Humpback Whales 3D, Great White Shark 3D, and Secret Ocean 3D. Whale watches run from March to the end of October and cost $49 for adults and $33 for children. The whale watching boat leaves from the harbour next the aquarium and goes to the Stellwagen Bank Marine Sanctuary which is a short ride away. You are guaranteed to see whales during your whale watch and you may even see some dolphins too! Types of whales you may see are humpback whales, finback whales, minke whales, pilot whales, and right whales. You can check out the whale watch schedule here. I didn't go on a whale watch on my most recent aquarium trip, but I have done them before and saw so many whales!
Whether you are planning a visit to Boston or are a local like I am, I would highly recommend paying a visit to the Aquarium! The aquarium is located at 1 Central Wharf in Boston. It's in a perfect location, so you could easily visit the aquarium and then spend some time along the waterfront, in Faneuil Hall, and in the North End.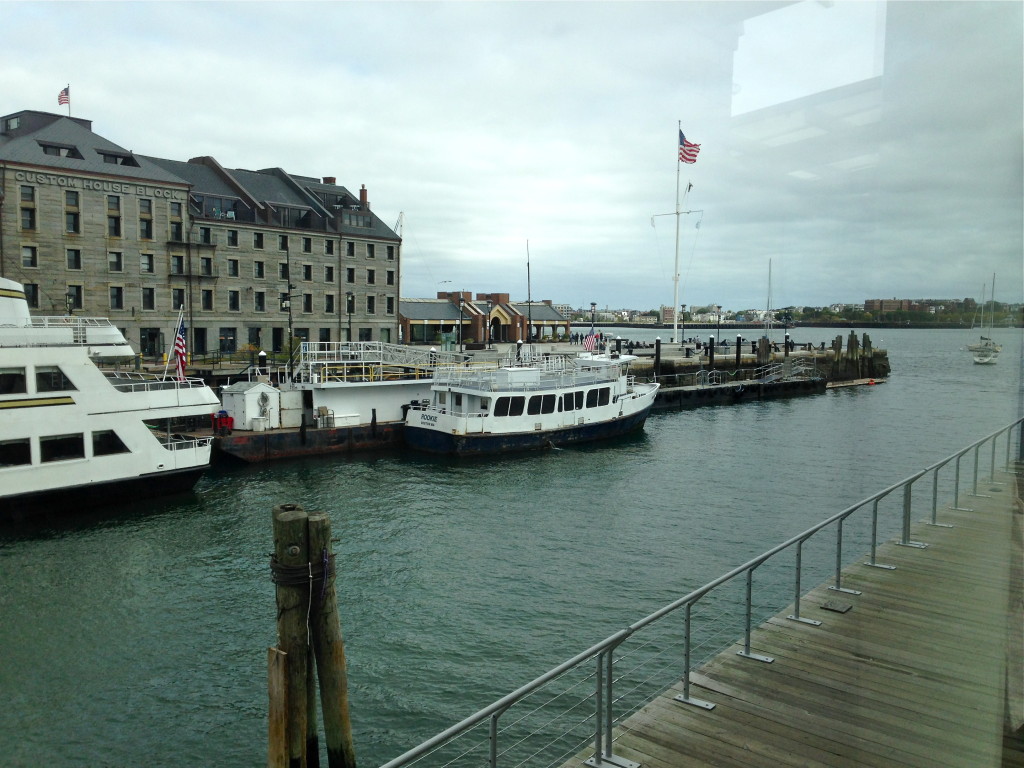 For more information on the aquarium, specific exhibits, animals, and tickets you can check out their website here.
If you've visited the New England Aquarium, what was your favourite part? If not, is there another aquarium you love, and what are your favourite marine animals? Let me know in a comment below!
Hi I'm Christie, a 28-year-old girl originally from Boston who has spent time living in New York City, North Carolina, France, Australia, New Zealand, and London. I love moving to new places and exploring them as a local, and I can't see my nomadic expat life stopping any time soon! I have no greater passion than travel, and when I'm not exploring I spend my free time reminiscing on past trips and daydreaming about future travel.