Of all the cities I've been to in my life, Sydney has to be one of my favourites. I visited for the first time in November, and had an amazing time experiencing as much of the city as possible! Sydney is such a diverse city and full of cool things to do, so no matter what your interests are, there's something there for everybody. And the best part: most of the best places to get the Sydney experience are free! Visit these spots on a sunny day and you are bound to fall in love with Sydney just like I did!
Opera House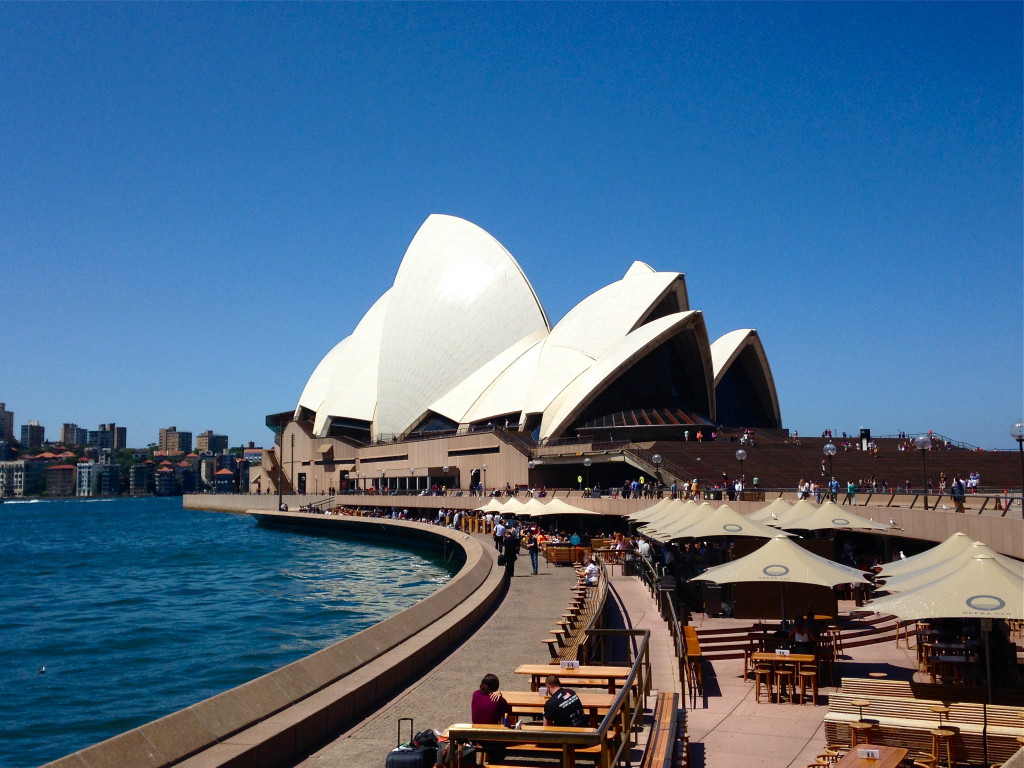 Ah, the Opera House—definitely the most recognisable feature in Sydney, and possibly even all of Australia! It's definitely impressive to see and there are lots of amazing ways to view it around the harbour. You can go right up to the Opera House and get an even better look, and when you're standing next to it, it feels massive! If you want to get a slightly more in-depth experience of the Opera House, you can take a tour, but of course you'll need to pay for that. You can even experience the Opera House in all its glory by going to see a show there! See a schedule of some upcoming events here.
Walk the Harbour Bridge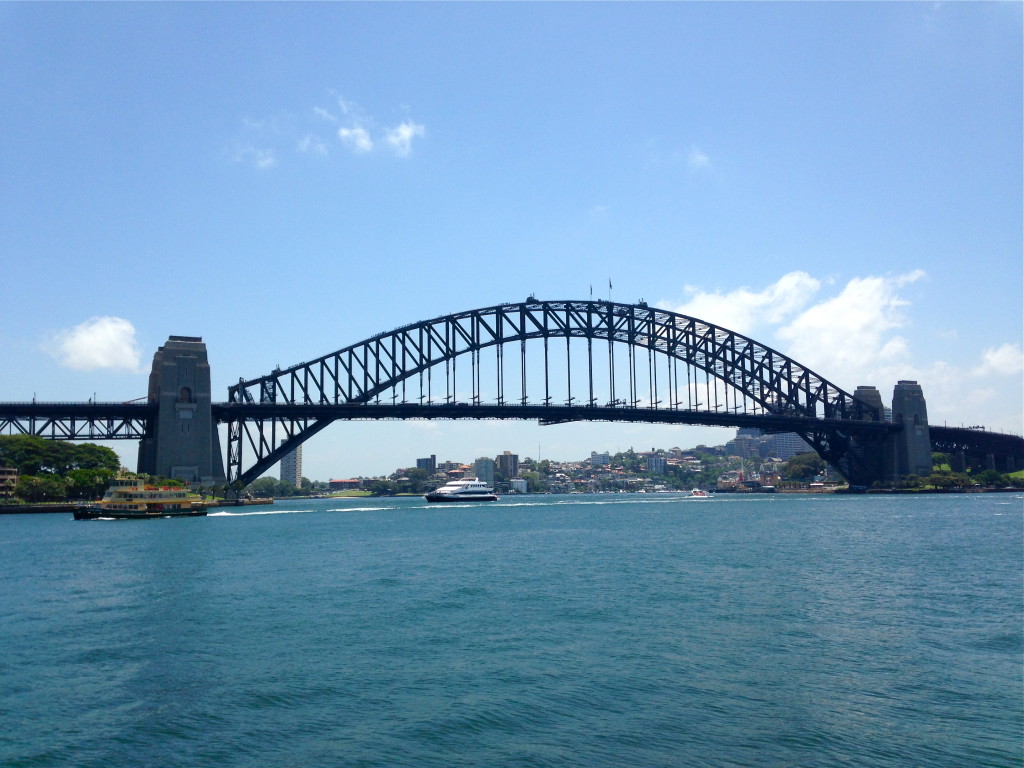 Another Sydney icon is right next to the Opera House and almost as famous, the Sydney Harbour Bridge. Of all the amazing viewpoints of the harbour, the view from the Harbour Bridge is definitely one of the best! You can choose to do the official Bridge Climb, which seems like an amazing experience but will also set you back a couple hundred dollars. Or you can walk across the pedestrian walkway on the bridge to get an amazing free view! The best times to walk the bridge are at sunrise and the hour before sunset for the best lighting.
Spit to Manly Coastal Walk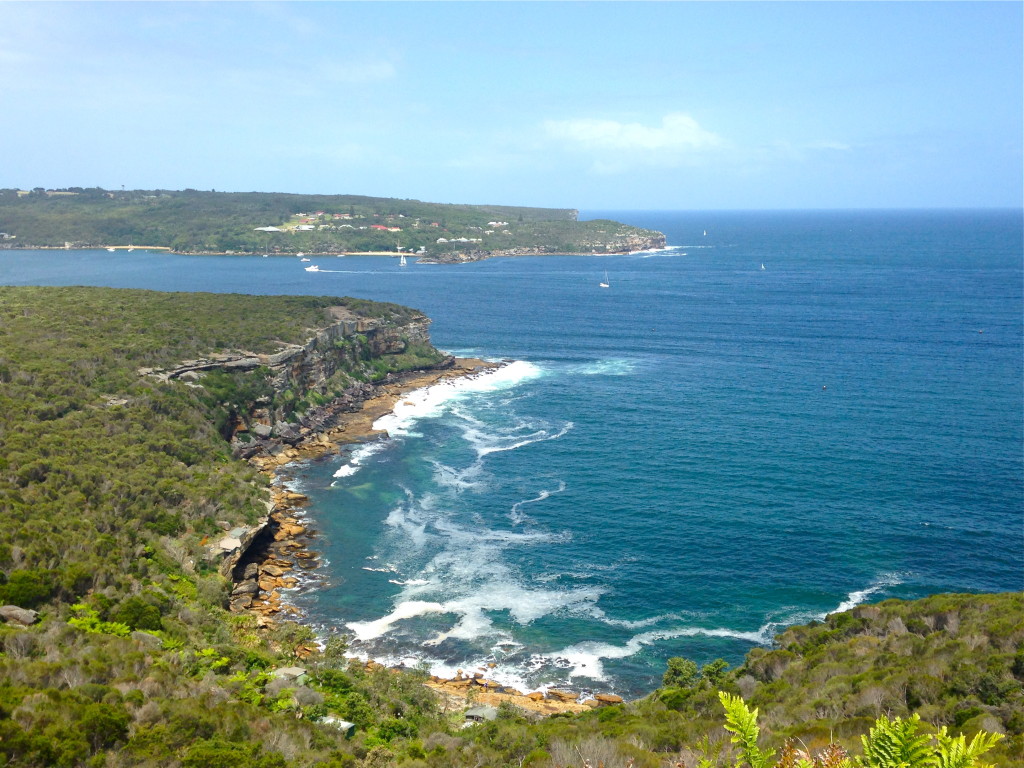 If you are slightly more adventurous-minded and like hiking, definitely be sure to do the Spit to Manly Coastal Walk. The walk is 10km long and takes a few hours to complete. It weaves around the coast and gives you some really incredible views along the way. At some points, it feels like you're walking through a jungle, and at some points you walk directly on the beach, so the variation is really nice. It's definitely tiring, so be sure to wear some comfy shoes, and there are a decent amount of hills and stairs. Once you arrive in Manly, there are so many cool things going on. I chose to reward myself with a burger from one of the many restaurants there and then sat on the beach to relax for a while. Head to the wharf to watch the sunset, and then wait around to see some of the little penguins that live on the beach come in from the water once it starts to get dark!
Bondi to Bronte Coastal Walk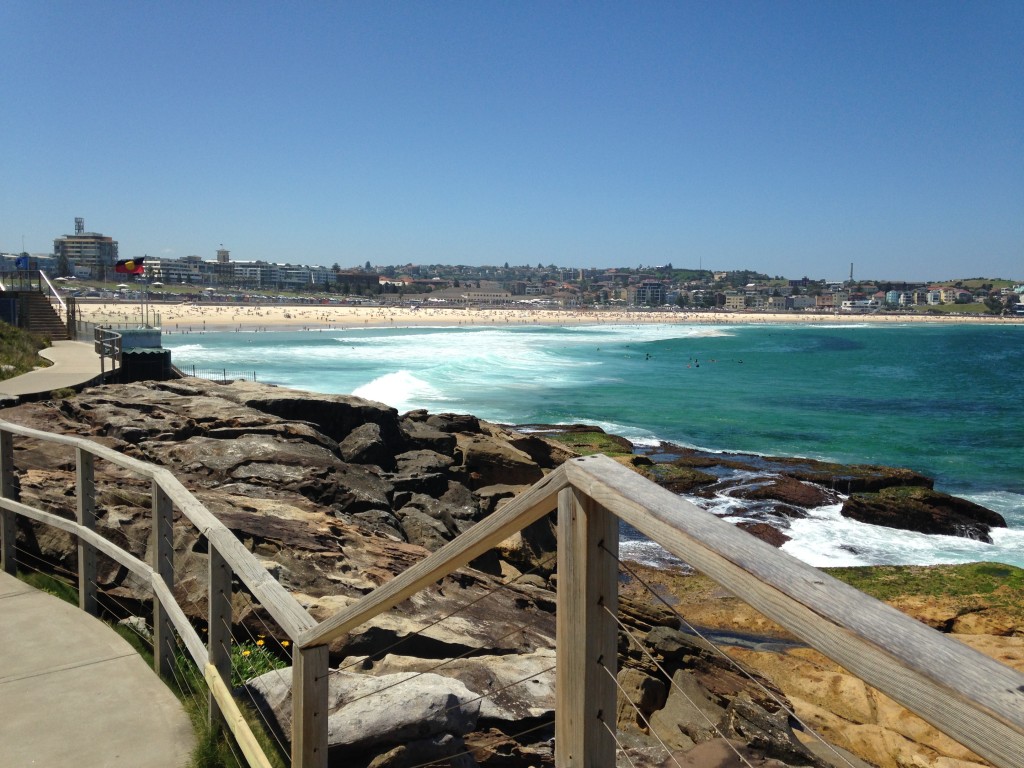 And another amazing coastal walk is the one from Bondi Beach to Bronte Beach. You can choose to start at either end of the walk. You'll get the same amazing views from both directions! The walk is definitely less difficult than the Spit to Manly Walk and only takes about an hour to complete. The majority of the walk is on a boardwalk and there are plenty of beaches along the way to take a break! Whether you begin or end in Bondi Beach, make sure to spend some time there taking it all in. It's probably one of the most famous beaches in the world and probably the most beautiful I've ever seen. There are always lots of surfers at Bondi, and the people-watching there is pretty great.
Watch street performers at Circular Quay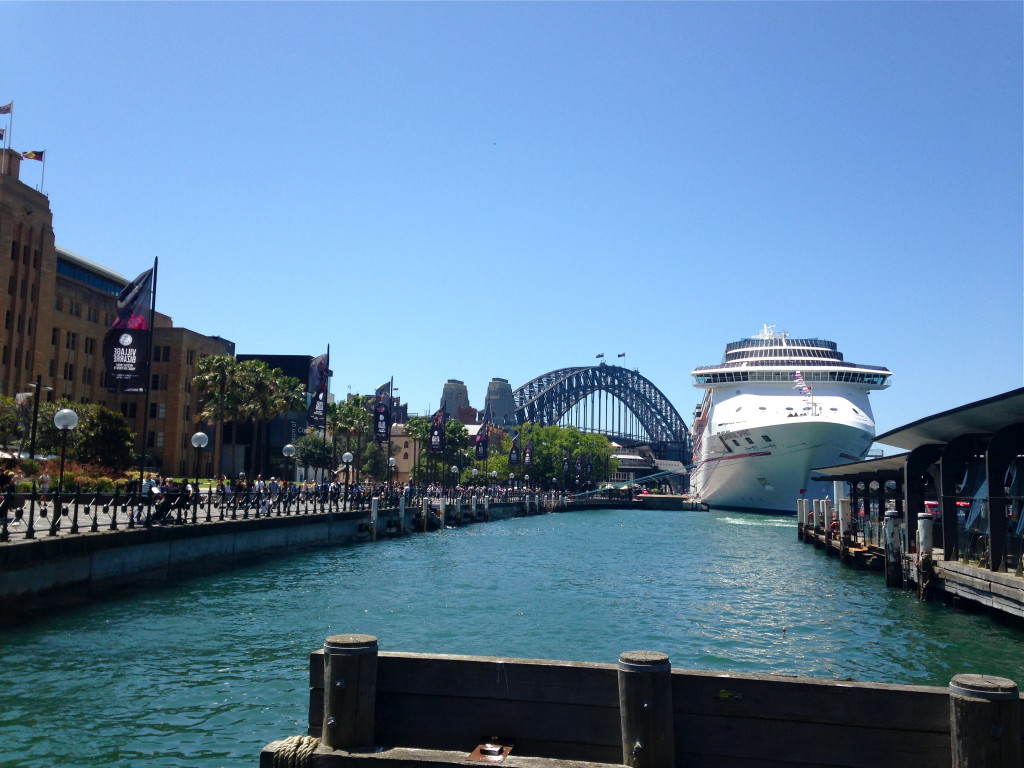 One of the busiest areas in Sydney is the wharf between the Opera House and the Harbour Bridge. Circular Quay (Quay is pronounced like key) is where you can catch the majority of ferries going around the harbour, and there is always lots of excitement there. Along with the beautiful views of the harbour, Circular Quay is also full of great street performers. While I was there, I saw lots of different singers and a contortionist who put on really good shows! You can often see cruise ships docked here, and if you're visiting during one of Sydney's many festivals, most of them set up in Circular Quay.
Explore the Rocks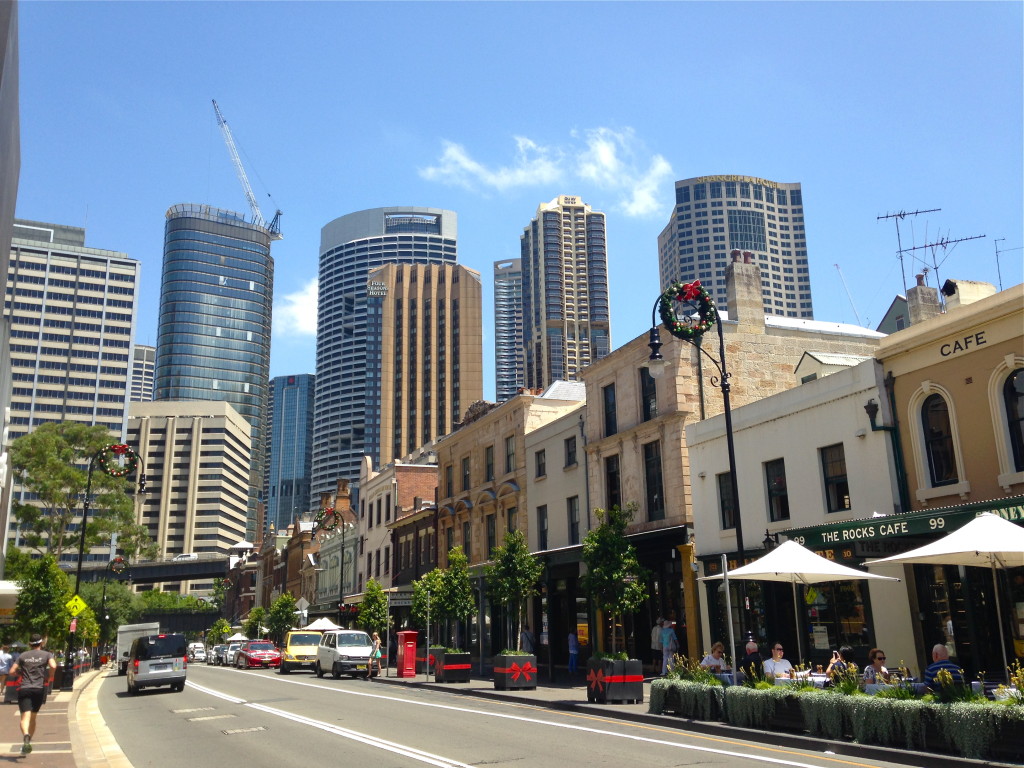 Right next to Circular Quay is the oldest neighbourhood in Sydney, the Rocks. There's so much cool history in the Rocks and the architecture there is so classic and beautiful. There are endless amounts of great restaurants and shops around the Rocks, and it's such a cool area to just walk around and get lost. If you want to learn more about the area's history and some of the mystery surrounding the Rocks, you can take a free walking tour, which meets in front of Cadman's Cottage every night at 6pm.
Darling Harbour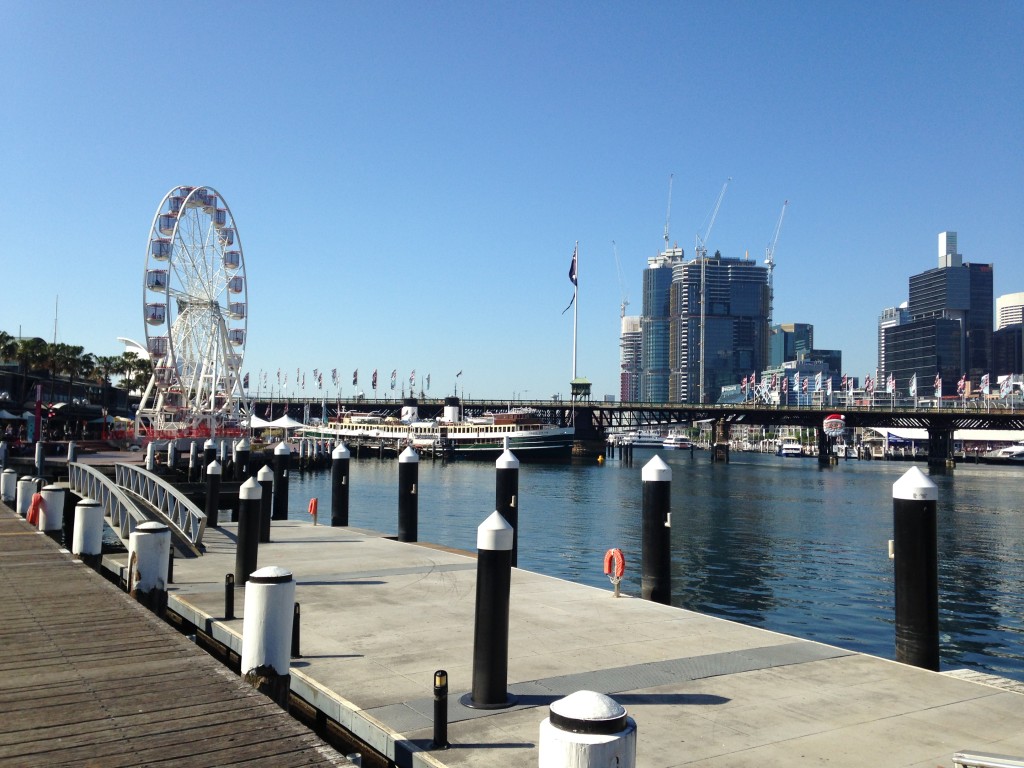 Just as its name says, Darling Harbour is just completely darling! It's a small harbour off of the main Sydney Harbour, and while its not quite as impressive as its much larger neighbour, it's still really beautiful. You can get a nice view of the city around the harbour, and it's a great place to sit back, relax, and people watch. It's also so close to a lot of other attractions like Chinatown and it's not far from the CBD (central business district—Australia speak for city centre).
Museum of Contemporary Art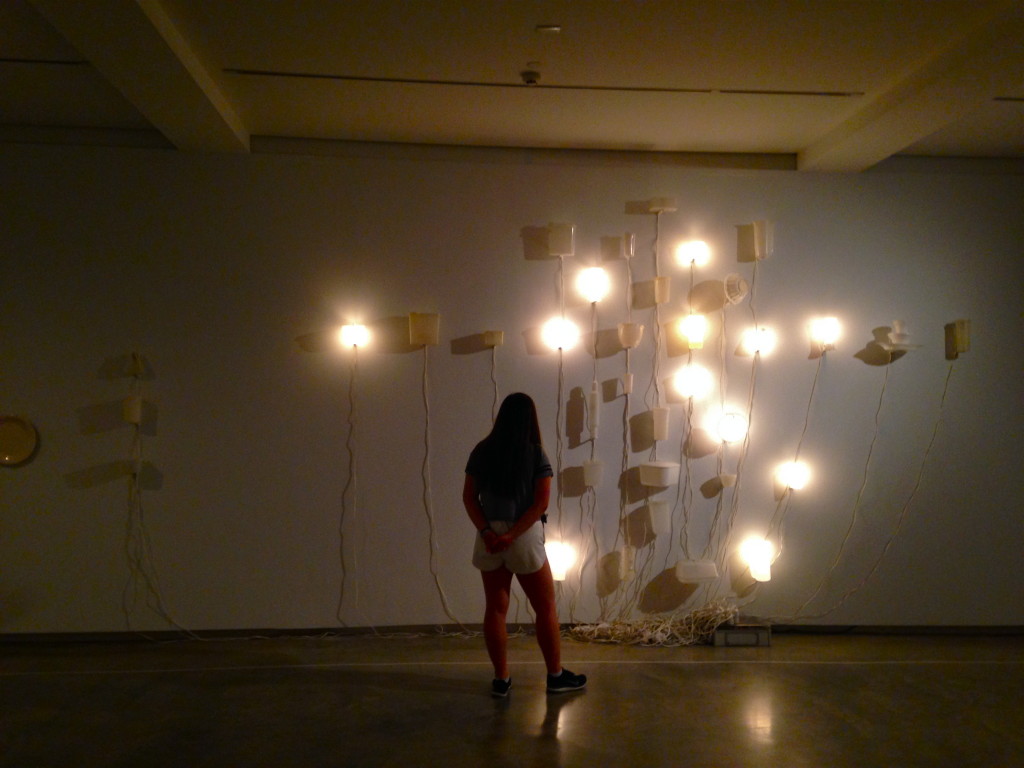 I love visiting museums in the different cities I visit, and one that I explored in Sydney was the popular Museum of Contemporary Art, which is free to visit. The MCA is in the perfect location—right next to the harbour with views of the Opera House and Harbour Bridge and a close walk to both Circular Quay and the Rocks. The MCA is full of cool and interesting art, and it has a great rooftop café where you can get something to eat or drink and enjoy the amazing view of the harbour.
Royal Botanic Gardens and the Domain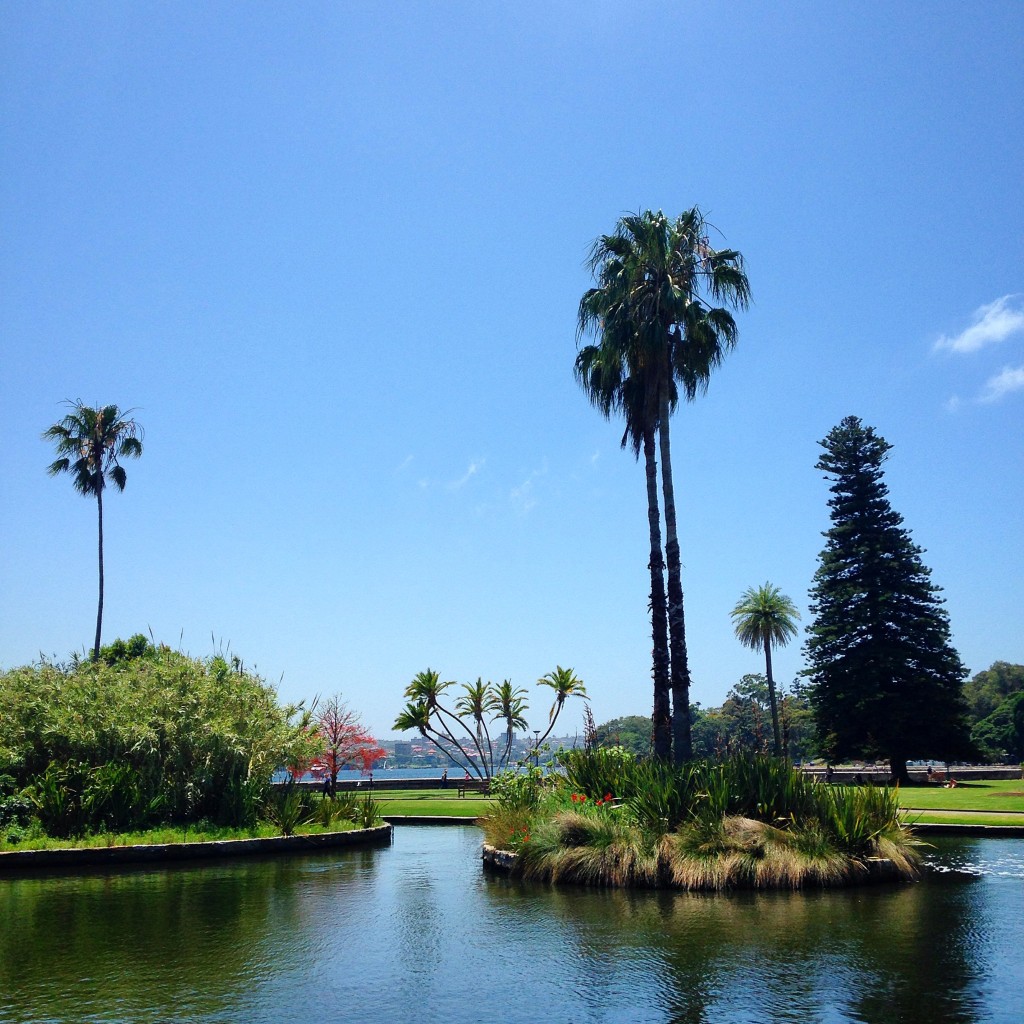 Definitely one of my favourite parts of Sydney to explore were the Royal Botanic Gardens. I walked through them several times over the course of a week, and they are so huge that there's always something new to see. The Gardens have been there for almost 200 years and are full of beautiful plants and palm trees. If you go out to Mrs. Macquaries Point, you can get a really great view of the Opera House and Harbour Bridge. This spot is especially beautiful to see at sunset! Attached to the Royal Botanic Gardens is the Domain which is a huge park and a popular spot for outdoor concerts and events.
Sydney Observatory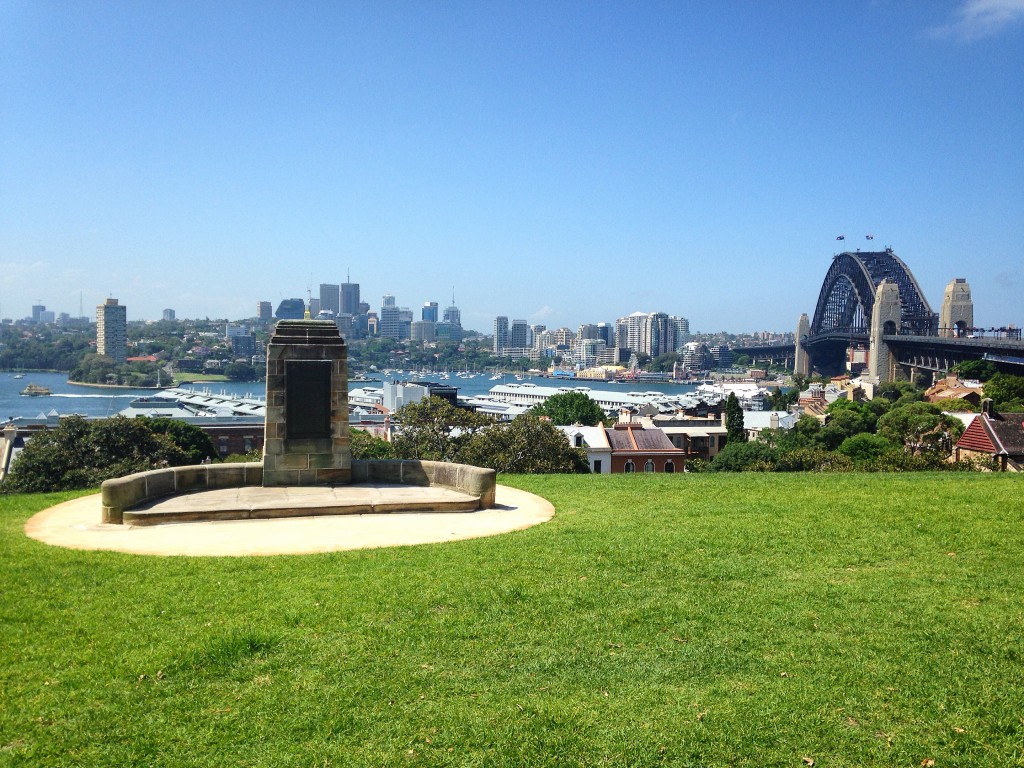 The Sydney Observatory is located on top of a huge hill right in the middle of the city. If you visit at night, you can use some of the really cool and historic equipment to look at the stars. You'll need to pay for this and make a reservation in advance, but you can visit during the day for free. There is a museum where you can see a lot of the astronomical equipment and walk around the grounds of the Observatory. The view from on top of the hill is pretty great too!
Martin Place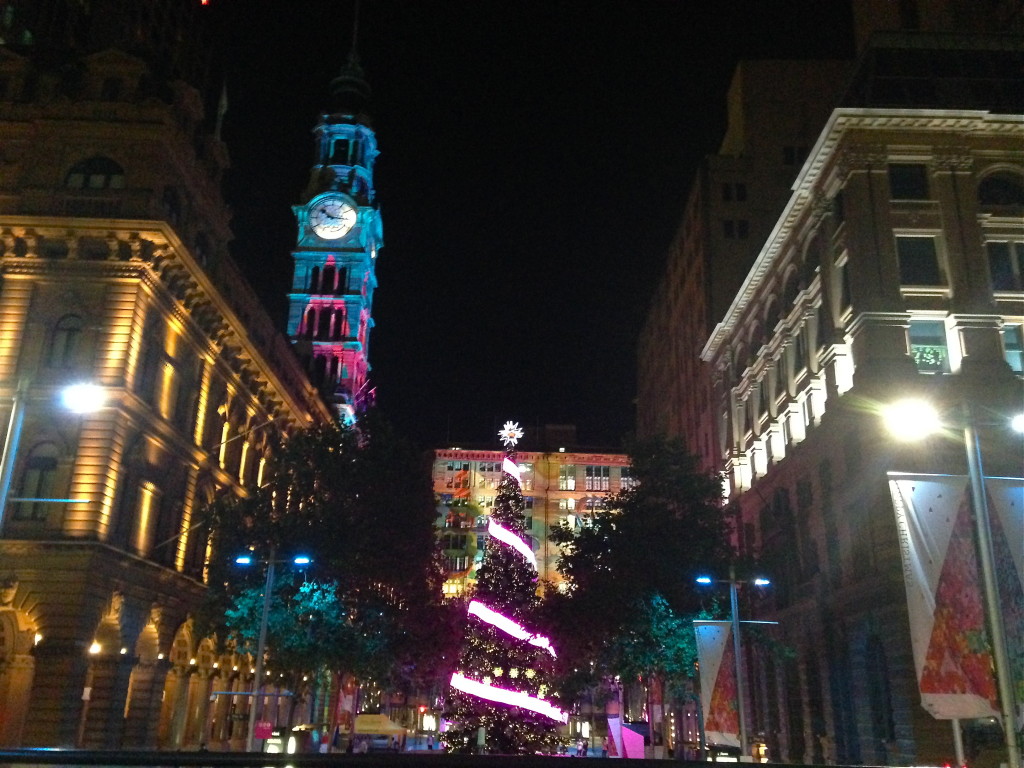 Martin Place is a big square right in the middle of the city and is sometimes described as the "Rockefeller Centre" of Sydney. It's the financial hub of the city where several different banks are headquartered. There are lots of great restaurants and shops surrounding Martin Place, and lots of movies and TV shows have filmed there including The Matrix and The Amazing Race. And if you visit in the month leading up to Christmas, you can see all the beautiful decorations! There's a huge tree and light shows projected onto a couple of the buildings.
Barangaroo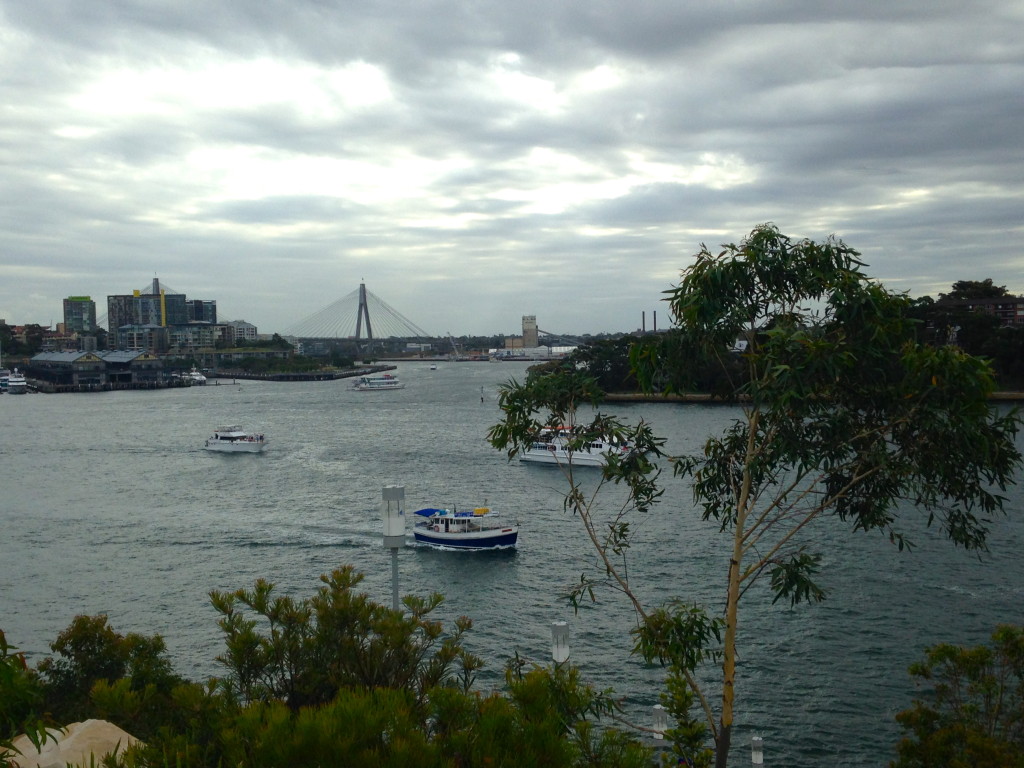 Barangaroo is next to the Rocks and borders the northern part of Darling Harbour. Historically, the area was used for fishing and hunting by the Aboriginal people, and today it's being renovated into a cool new part of the city. Barangaroo is still under a lot of construction and isn't expected to be completely finished until 2023. While it's not completely done, you can still walk through some of the parks, which are really beautiful and the perfect place to sit and relax. Like many parts of Sydney, there's a huge hill you need to climb, but once you get up there you're rewarded with an amazing view!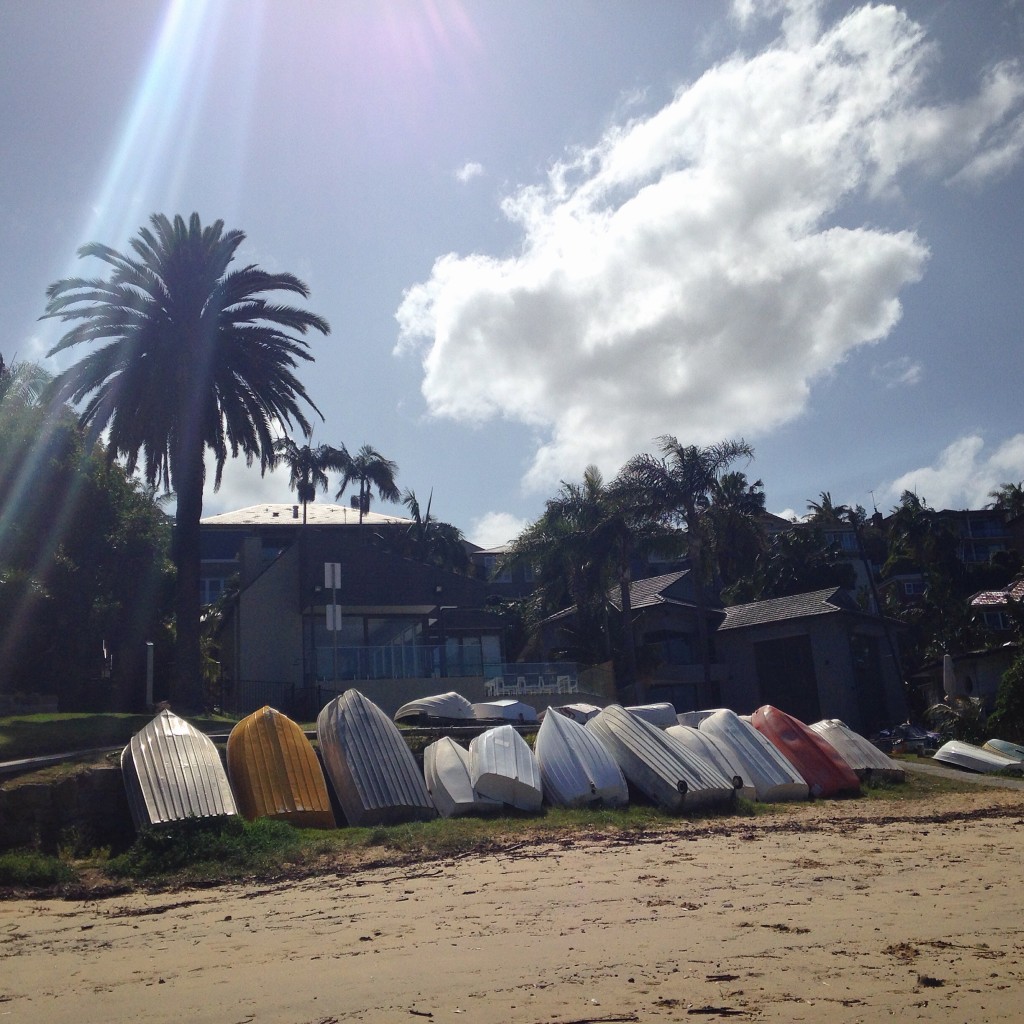 I loved my time exploring Sydney and can't wait to return and visit even more of the city. It has a totally unique feel compared to other cities I've visited and it has definitely become one of my favourites. I was also so surprised to learn how much of the city you can see for free! I will definitely be back soon to explore further corners of the city and discover even more fun things to do!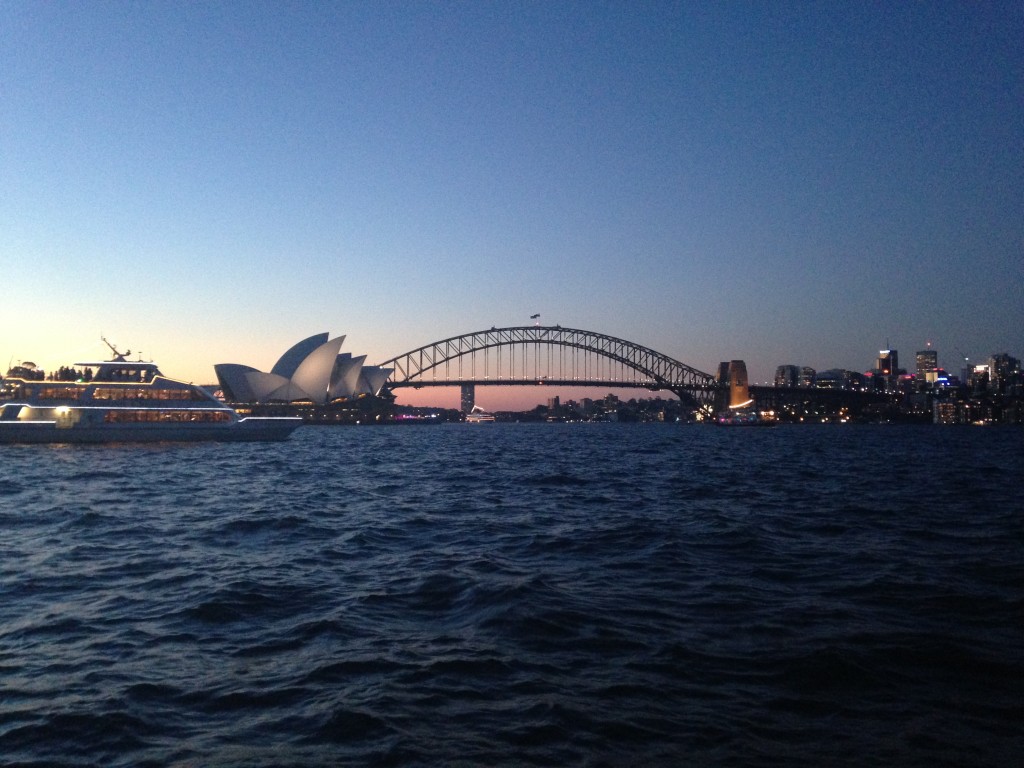 If you've been to Sydney, what do you love most about the city and what are your favourite free things to do there? Let me know in a comment!
Hi I'm Christie, a 28-year-old girl originally from Boston who has spent time living in New York City, North Carolina, France, Australia, New Zealand, and London. I love moving to new places and exploring them as a local, and I can't see my nomadic expat life stopping any time soon! I have no greater passion than travel, and when I'm not exploring I spend my free time reminiscing on past trips and daydreaming about future travel.