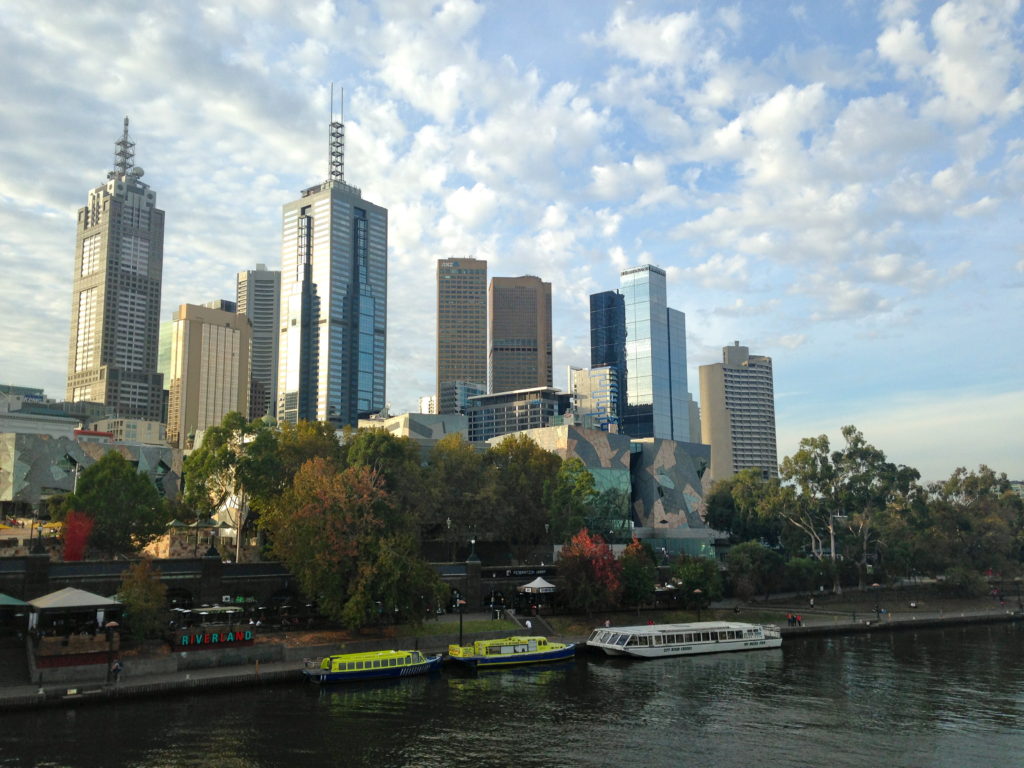 If you've ever spent much time in Australia, you probably know that there is a huge rivalry between its two biggest cities, Sydney and Melbourne. One of the biggest arguments for people on the Sydney side is that Melbourne doesn't have a lot to offer tourists. I can't argue that Sydney definitely has more well-known landmarks, and unless you know much about the city, you might not be able to think of any tourist attractions in Melbourne apart from the beach. That's ok. Before I lived here, I had no idea how cool and exciting the city can be for both locals and tourists. While Sydney's appeal is more in the natural beauty and famous sights, Melbourne is a lot more under the radar and has more of a culture than Sydney in my opinion. The best ways to experience Melbourne are through its food and nightlife scene, and just wandering down the laneways and letting yourself get lost. Apart from the amazing restaurants, cafes, and bars (I'll do separate blog posts on those), here are my top 20 picks to make sure you get the most out of your visit to Melbourne:
1. Southbank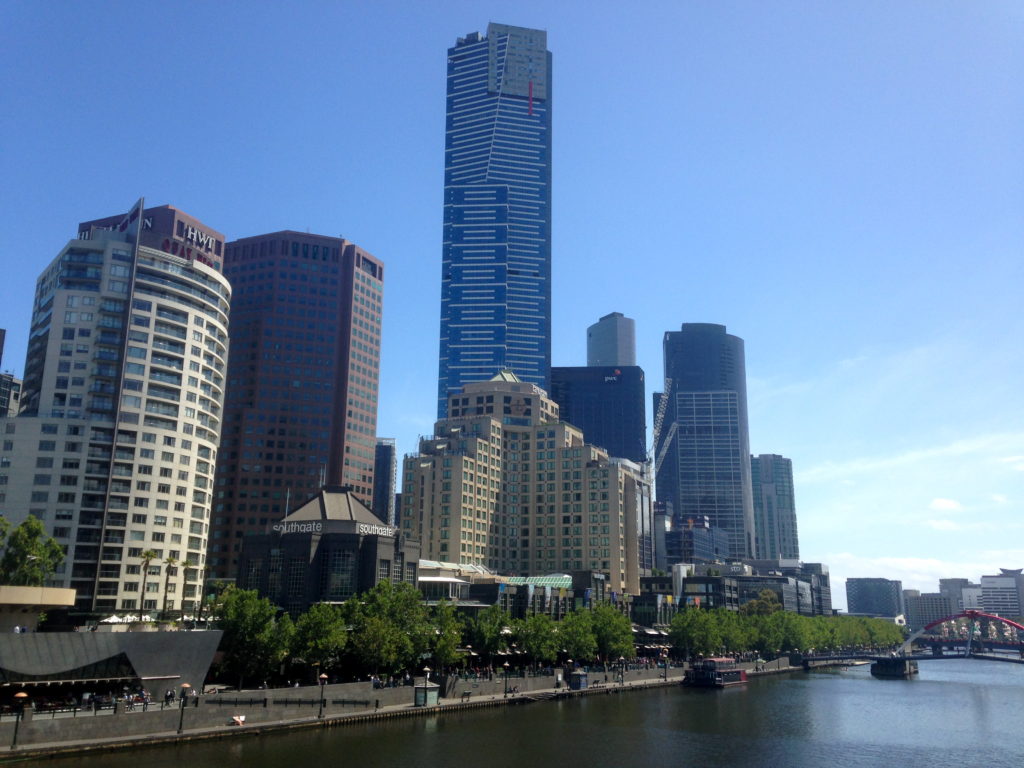 If you visit Melbourne, one of the first things you'll notice is how European the city feels. You'll get that feeling all over the CBD, but one of the areas that feels most European to me is the Southbank. The Southbank runs all along the Yarra River across from the CBD with several bridges connecting the two. It's lined with amazing restaurants and bars, and you'll always see lots of cool street performers, especially at night. The view of the CBD is amazing, and the area has a very London feel to me. And since London is my favourite city in the world, of course the Southbank is one of my favourite parts of Melbourne! Some of my top recommendations on the Southbank are Left Bank and Ponyfish Island for drinks, Baci Cafe for gelato, and Man Tong Kitchen for food.
2. St Kilda Beach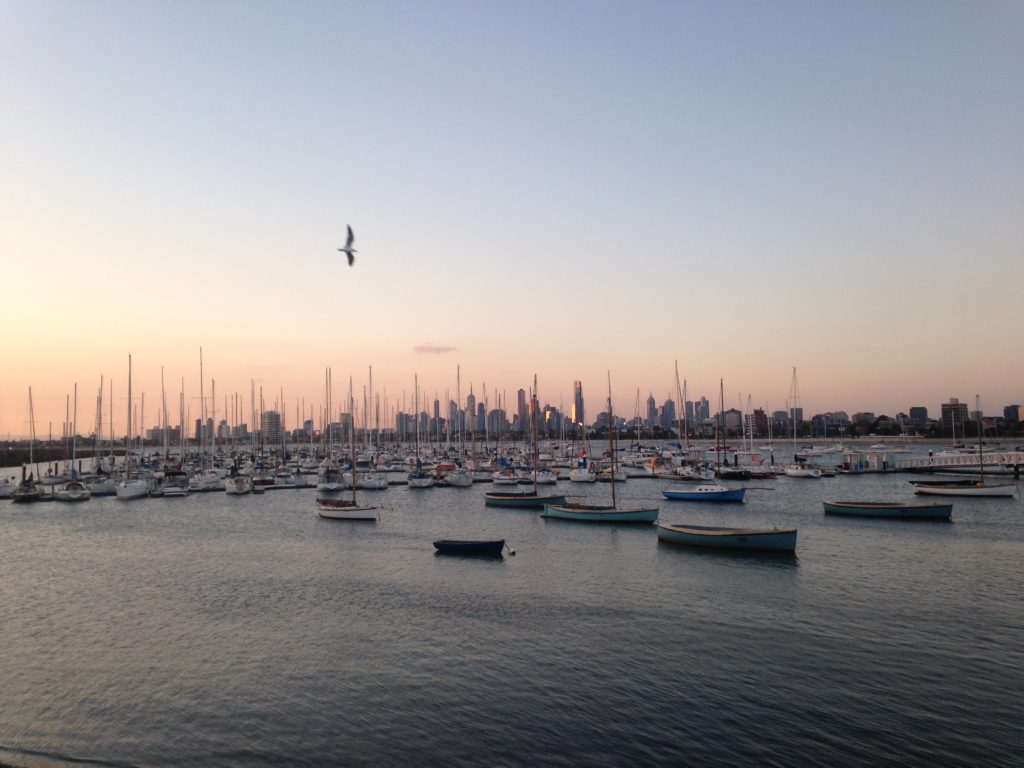 And because this is Australia, you can't make a list of things to do without including the beach. The most popular beach in Melbourne is definitely St Kilda Beach. If you visit during the summer, it will seem like half the city is there! The beach itself is really pretty, and there are several streets surrounding the beach full of great restaurants, cafes, and happy hours—Fitzroy Street on one side and Acland Street on the other. The famous Luna Park amusement park is right on the beach, so if there are kids in your group, definitely be sure to check it out. And after a day on the beach, stay to watch the beautiful sunset and then walk out to the end of the pier where you can see some adorable penguins.
3. Royal Botanic Gardens and the Shrine of Remembrance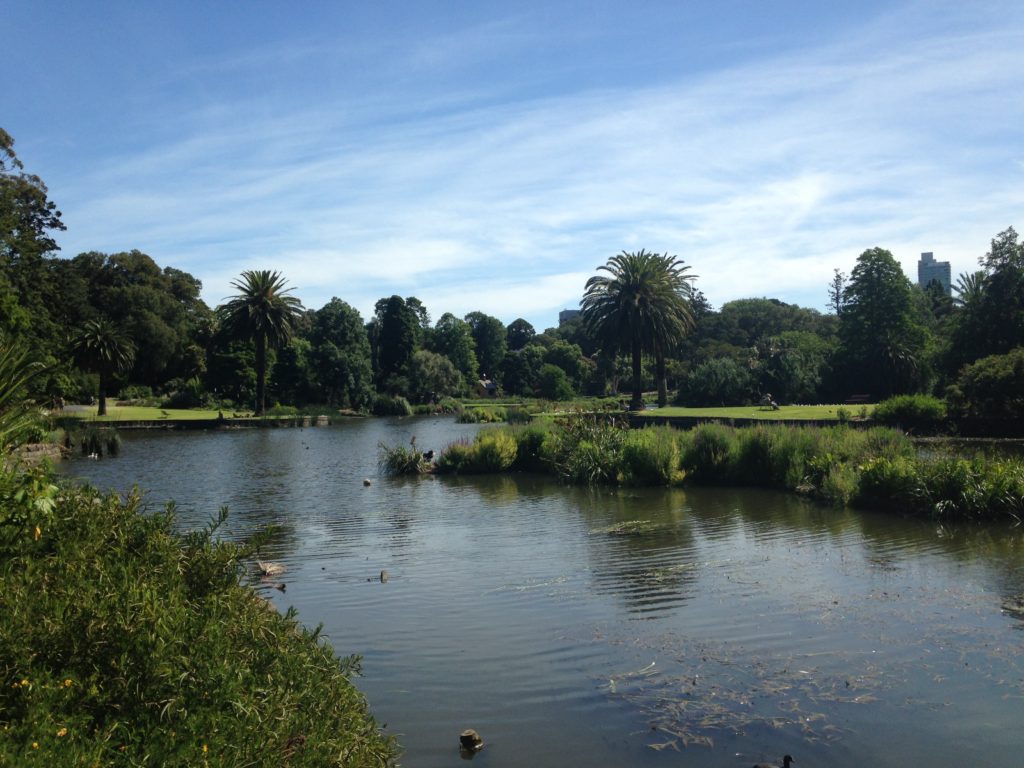 One of the best places to escape the hustle and bustle of the city centre are the Royal Botanic Gardens just south of the CBD. The gardens are huge and so beautiful to walk around and explore. If you visit on a sunny day, it's the perfect spot to bring some food and wine and have a little picnic. Right next to the gardens, also make sure to visit the Shrine of Remembrance. It's a memorial to the Australians who fought in World War I and is really impressive.
4. Eureka Skydeck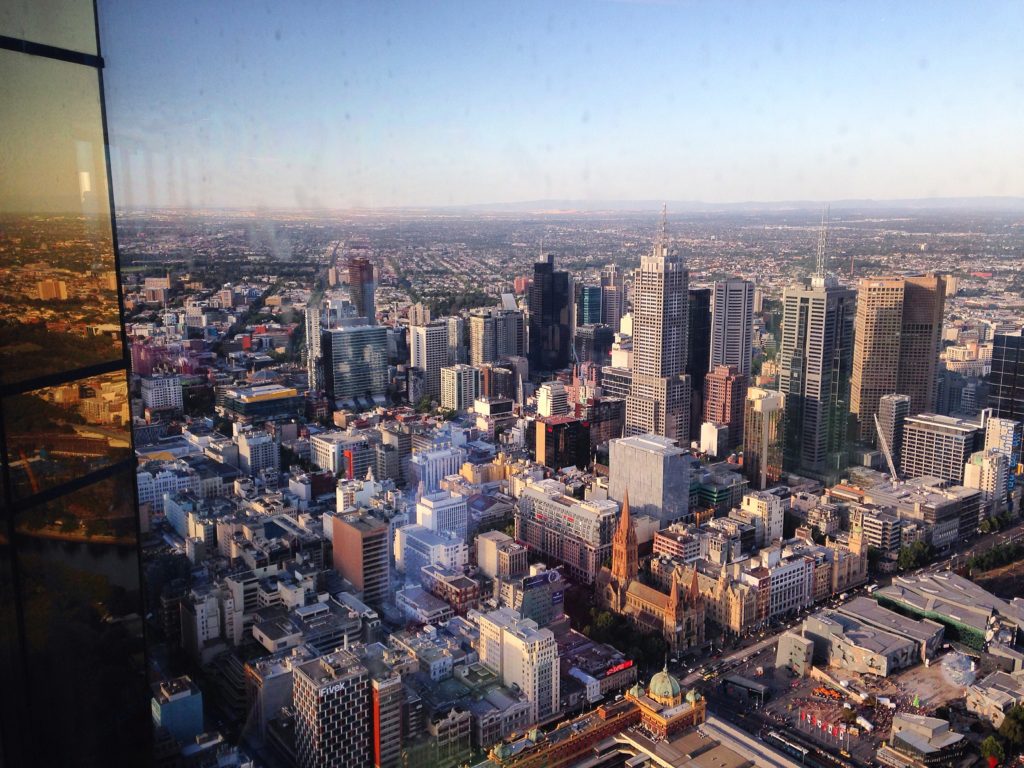 For hands down the best view of the city, head up to the Eureka Skydeck which is the tallest viewing platform in the Southern Hemisphere. You can see all the way out over the city to the sea and the mountains. I visited around sunset which I think was perfect timing, because you get to see the city in the daylight, then as the sun sets, and as the city lights start to come on for the night. If you are really daring you can even go out on the Edge, a glass cube that extends out of the building!
5. Lygon Street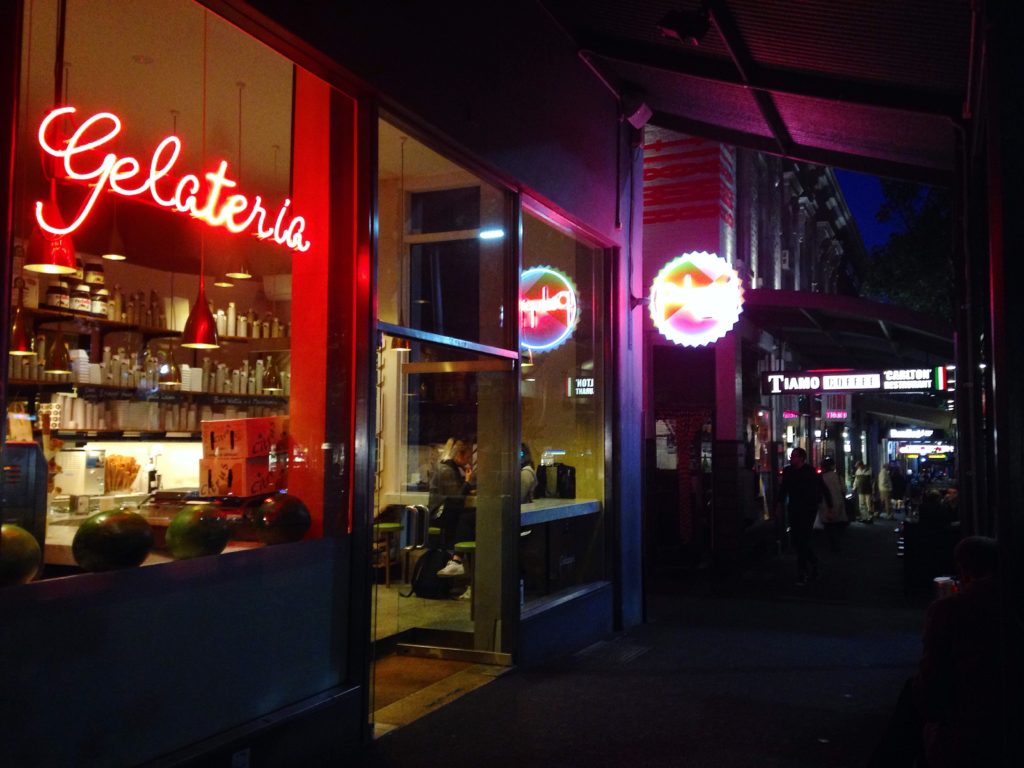 Somehow I didn't visit Lygon Street much until recently when I moved into a house one block away, but it's quickly becoming one of my favourite spots in Melbourne. It's the city's "Little Italy" and is lined with amazing restaurants, cafes, gelaterias, and shops. Overall the street has such a cool feel to it with an exciting atmosphere and a really European feel. The street is lined with trees and outdoor eating, and it has a homey feel to it even though it's just outside the CBD. Walking down Lygon Street for the first time, I felt like I was walking down the cute little streets of Soho in New York City! There are too many good places to recommend on Lygon Street, but just a few are Ti Amo and DOC for pasta and pizza, Brunetti for pastries and cakes, DOC's other location for espresso and coffee, and Pidapipo and Gelatissimo for gelato.
6. Queen Victoria Market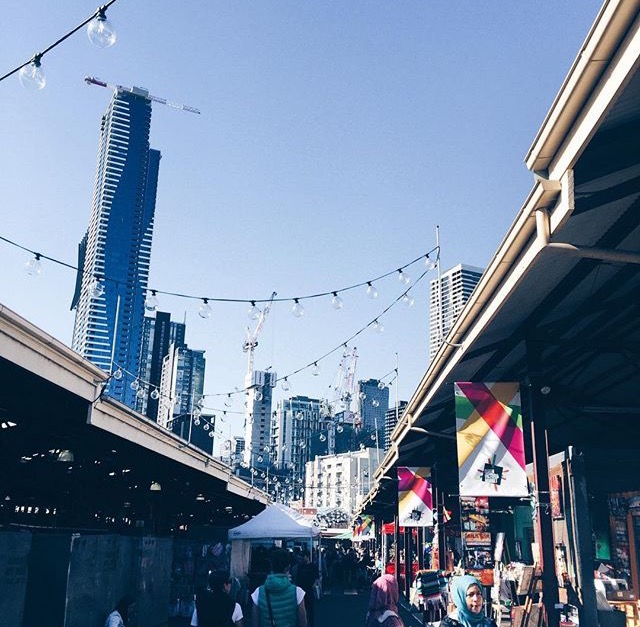 @sophieemett
One of the most popular spots among locals is the Queen Victoria Market. If you visit during the day, you can buy everything from fresh produce and fish, flowers, delicious lunch, clothes, souvenirs, and pretty much anything else you could imagine. And if you visit in the summer or winter you can check out the Queen Victoria Night Market on Wednesdays. Hundreds of vendors set up booths selling amazing food and all different types of trinkets. My favourite thing to do at the night market is order a bunch of different things with friends so you can try as much as possible!
7. Hosier Lane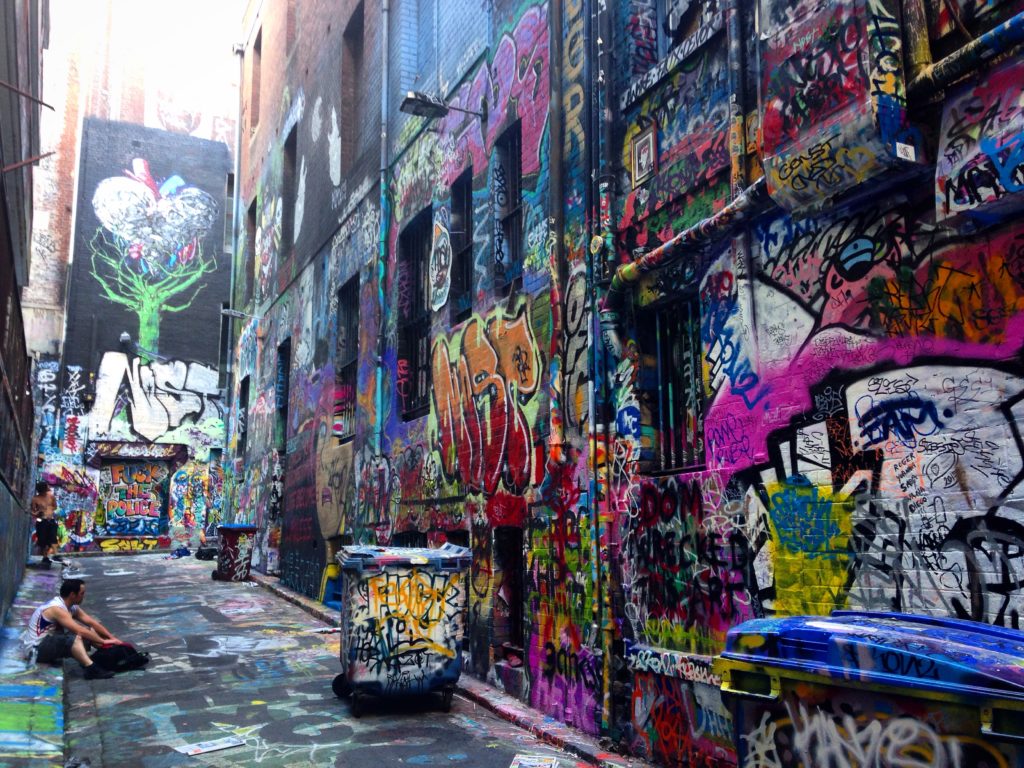 One of the things that really contributes to the culture in Melbourne is the street art. All throughout the city, you'll find narrow laneways with some really impressive art painted on there. Definitely the biggest and most popular area to see street art is Hosier Lane. That's where you'll see some of the most well-known street art in the city. There is a main laneway that is done by paid artists and changes every few months. Then there is a "practice laneway" off to the side where you'll usually see up and coming street artists practicing and changing up the art pretty much every day!
8. Brighton Beach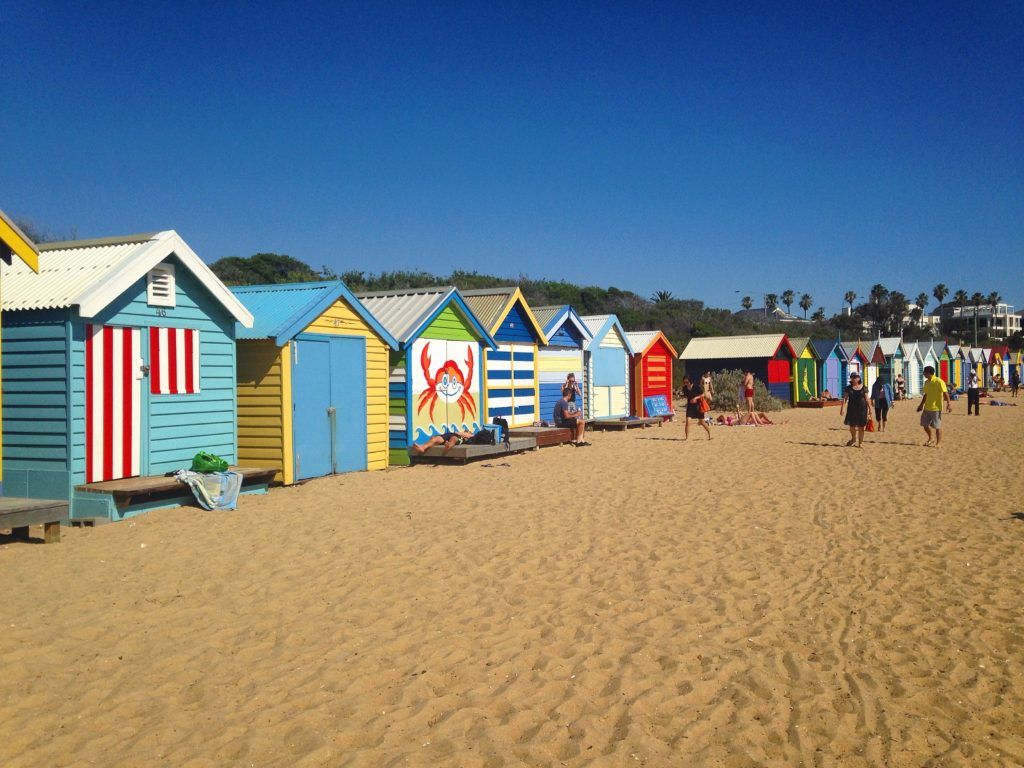 While St Kilda is definitely the most popular of the Melbourne beaches, another one to check out is Brighton Beach. It's always less crowded than St Kilda but still so beautiful. And what makes Brighton Beach so unique are the 82 painted bathing boxes that line the beach. They make for some really pretty photo ops, and make sure you get your picture taken in front of the one that's painted like the Australian flag!
9. Flinders Street Station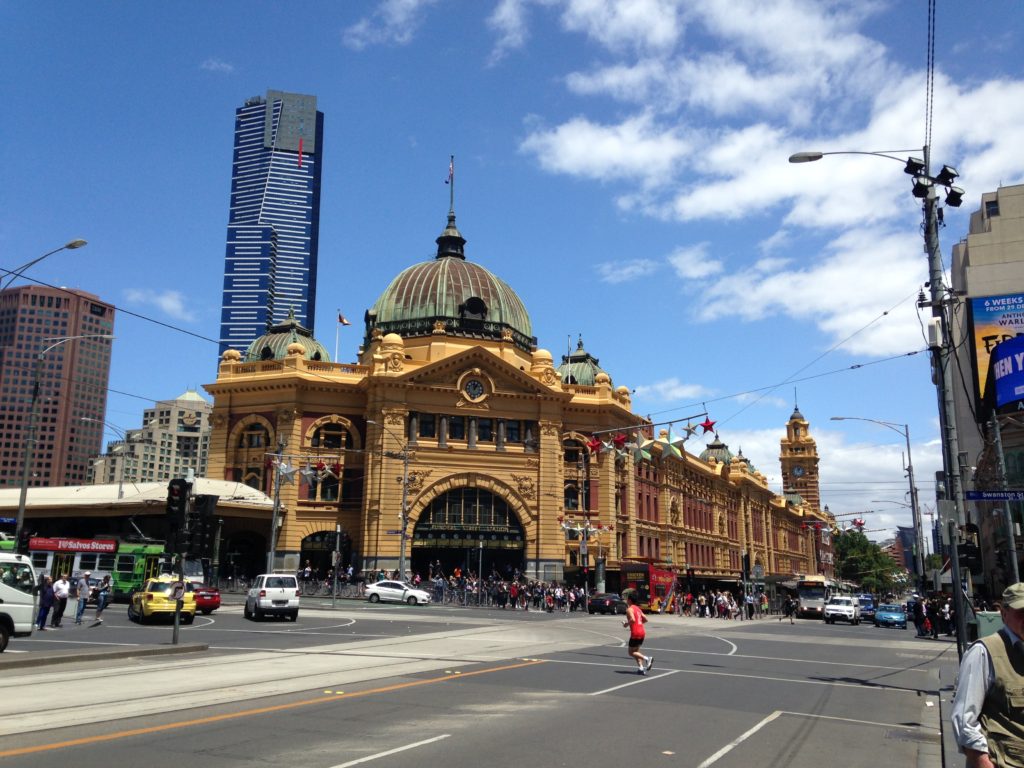 Chances are you'll pass by Flinders Street Station at some point during your time in Melbourne. It is one of the two main train stations in the city and is one of the city's more recognisable buildings. The spot where Flinders Street Station was built was also where Australia's first city railway station was built back in the mid-1800s. The building that is there today has been around for over a hundred years now, with its official opening back in 1910. It's built in the really pretty Victorian style that you'll see all over Melbourne, and walking into the station, you can kind of imagine what the city must have been like a hundred years ago.
10. Chinatown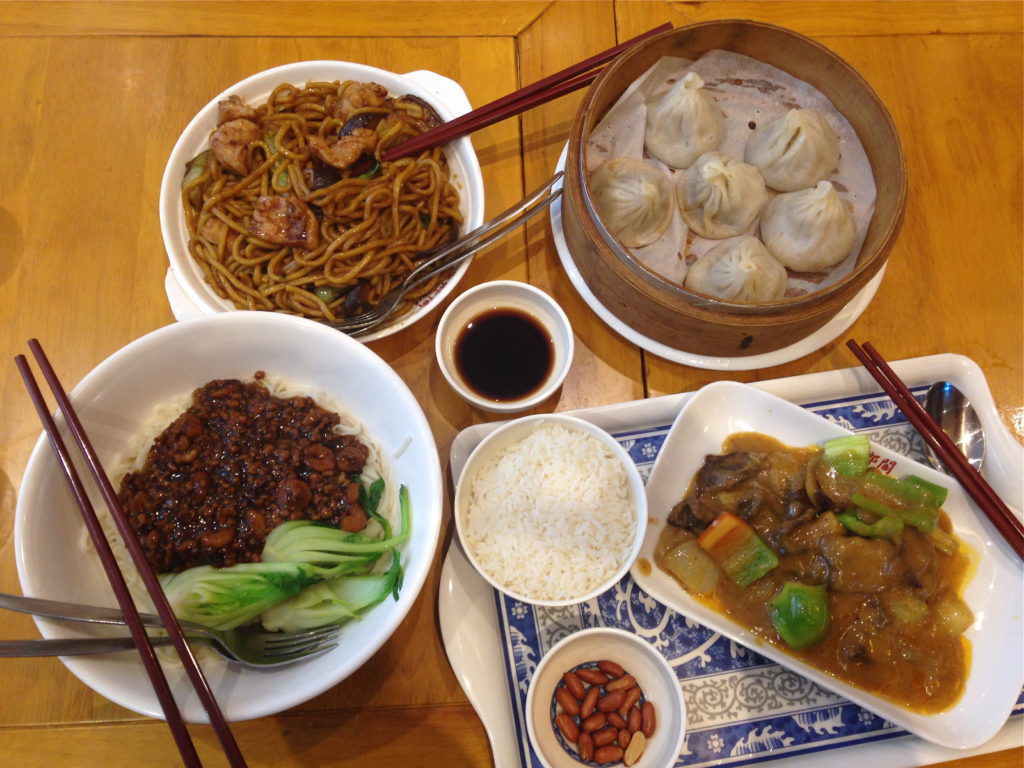 One of my favourite neighbourhoods to visit when I go to a new city is its Chinatown, and I have to say the one in Melbourne is one of the best I've been to! Chinatown runs along Little Bourke Street and is lined with hundreds of amazing restaurants. There are big arches to signify where the official Chinatown strip begins and ends, but even off the main drag you'll find tons of great places. What I find impressive is that Melbourne's Chinatown is the longest continuous Chinese settlement in the Western world! I have been to too many delicious restaurants in Chinatown to count, but some of my favourites are Jin Dumpling and Noodle House, Spicy Fish, Shanghai Village for dumplings, and Shujinko for some delicious 24-hour ramen and gyoza.
11. Melbourne Museum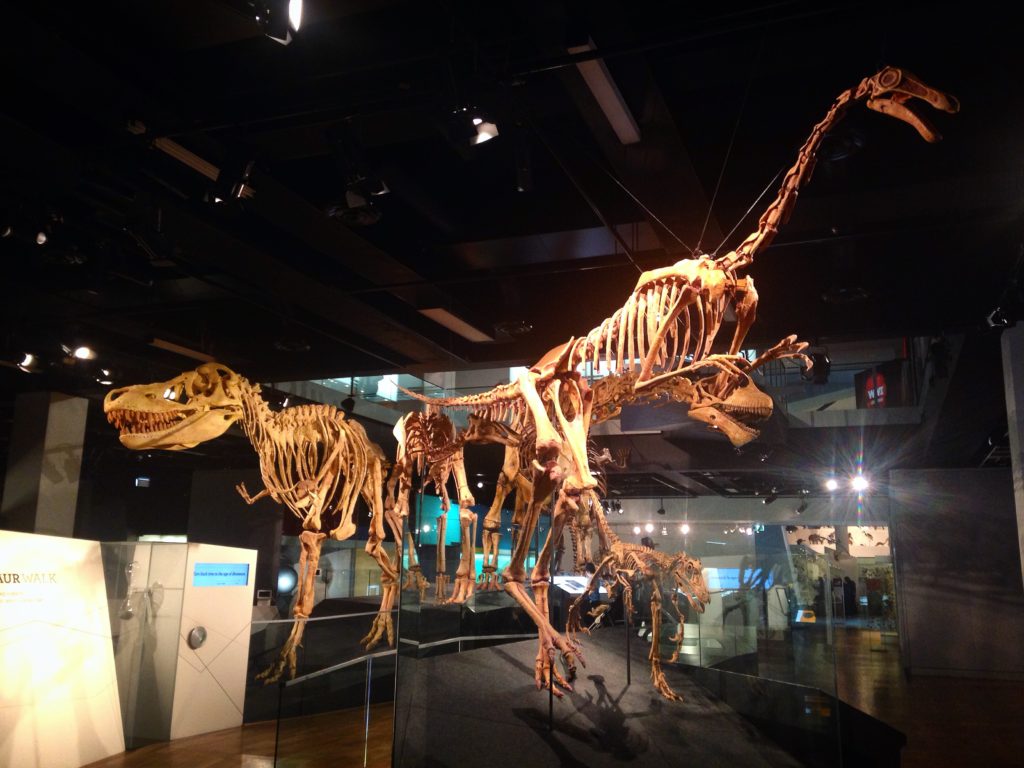 If you're a fan of museums, you can't miss the Melbourne Museum which is located in Carlton Gardens. You'll find exhibits on all different things like natural history (dinosaurs, animals, insects, etc), aboriginal art and history, some pretty gardens, the history of Melbourne, Australia's involvement in World War I, and some rotating exhibits. Right now there is an exhibit based on the movie Jurassic World which seems so cool! The museum also has a big IMAX theatre where you can see 3D films about dinosaurs, space, etc and also current hits like Captain America and Jungle Book. The IMAX theatre costs extra, but if you have a student ID, you can get into the main portion of the museum for free!
12. Melbourne Cricket Ground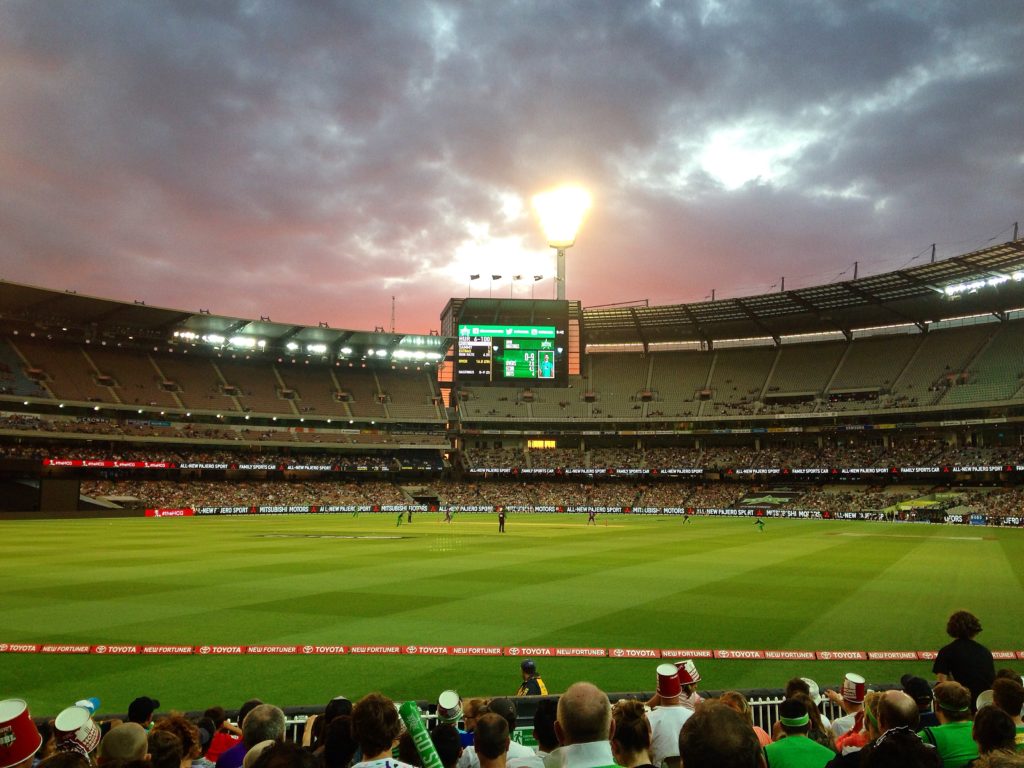 If you're a sports fan, you have come to the right city. Melburnians are crazy about their sports, and the city's most famous venue is the Melbourne Cricket Ground. The MCG has been around almost as long as Melbourne itself, so it has always been a big part of the city's culture. It's the biggest sporting venue in Australia, and apart from sports, it has hosted lots of other cool events like Royal visits, concerts, and the 1956 Olympics. You can take a tour of the MCG to get a behind-the-scenes look, but the best way to experience it is by actually going to a sporting match—either cricket or Aussie Rules Football depending on the season!
13. Hardware Lane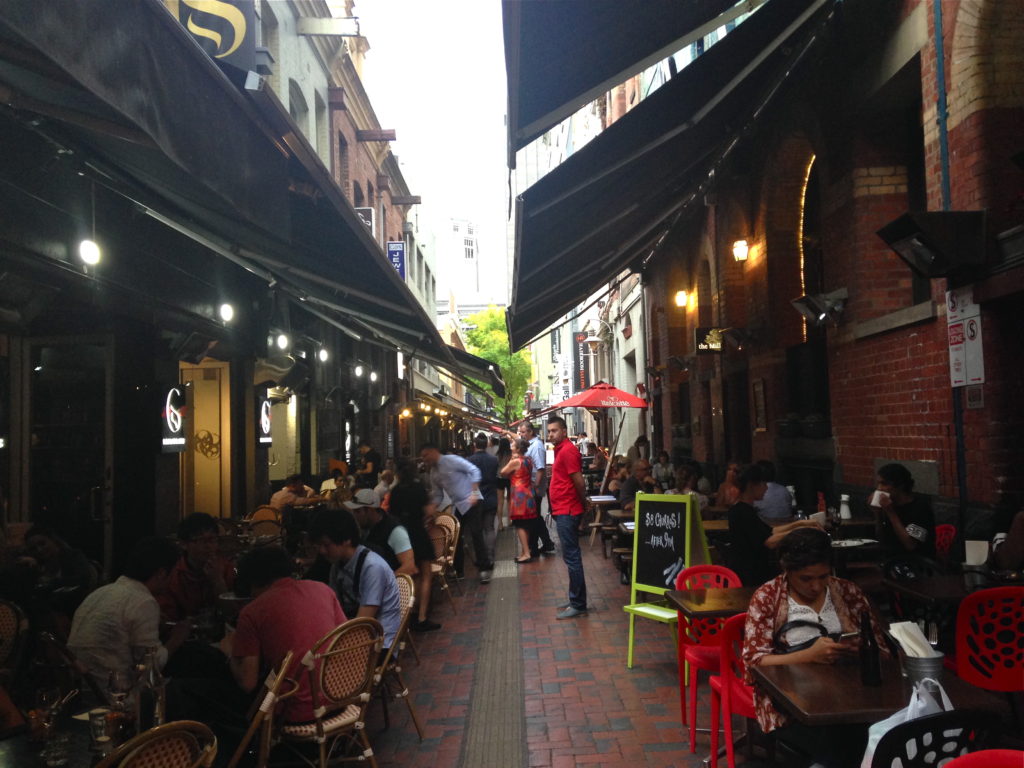 Another spot where you can really see Melbourne's foodie and cafe culture is on Hardware Lane. It's a narrow little pedestrian laneway right in the CBD and is lined with cool places to eat and drink, all with outdoor seating. If you come in the middle of the day, you'll get great lunch deals and in the late afternoon you can enjoy happy hours. My top recommendations on Hardware Lane are Vons for Italian food and Amigos for tapas and sangria.
14. Carlton Gardens and the Royal Exhibition Building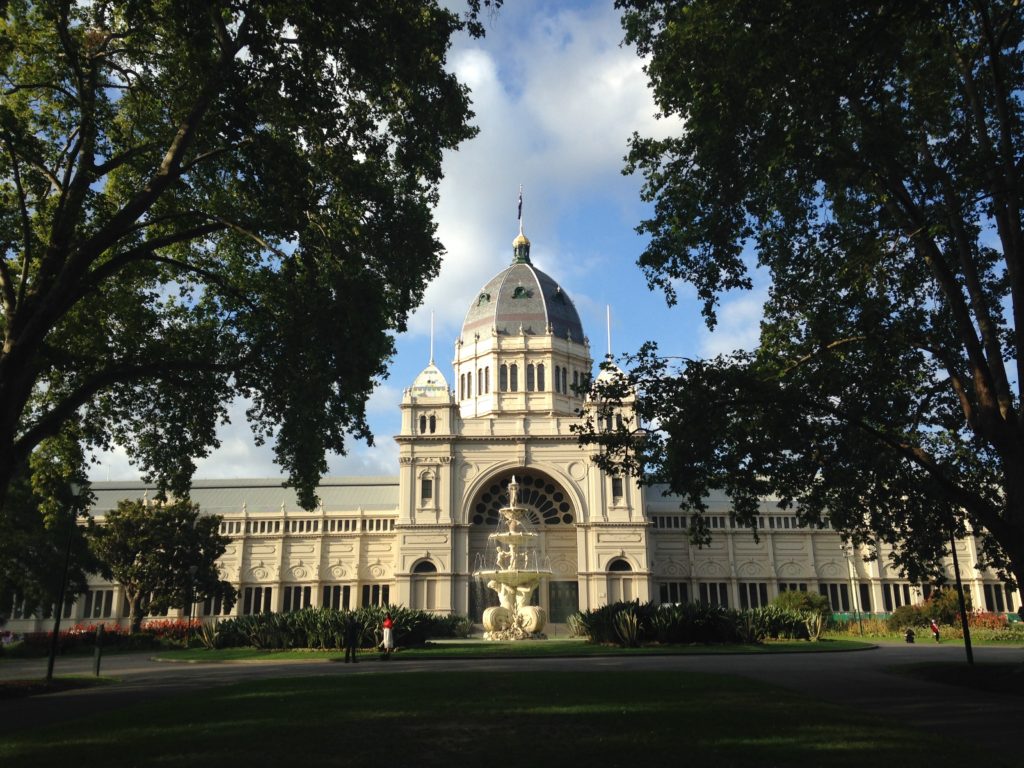 For the past few months, I have been living on the outskirts of the Carlton Gardens, first in a hostel and now in a house, so I have spent quite a lot of time there. The gardens are so pretty and the perfect place to relax, especially now that the leaves are starting to change colour. Definitely the most noticeable and impressive part of the gardens is the Royal Exhibition Building right in the centre. The building was built in 1880 and is definitely one of the most beautiful, if not the #1 most beautiful, building in Melbourne. What a lot of people don't know is that Melbourne was actually the original capital of Australia, and when Australia became independent, the country's first parliament opened in the Royal Exhibition Building. Of course the capital eventually moved to Canberra, but Melbourne had another win when the building was listed as the first UNESCO World Heritage Site in Australia.
15. Shopping on Bourke Street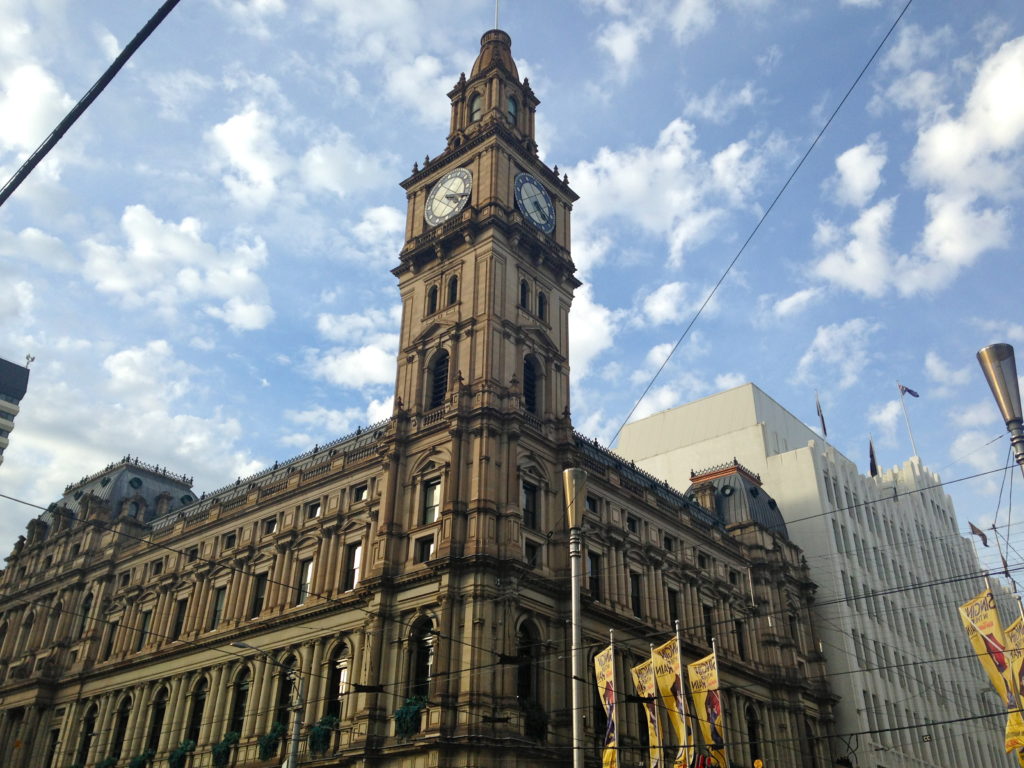 There's no denying Melbourne is Australia's most fashionable city, so it's totally understandable if you visit Melbourne with the main intention to shop. The best street you can visit for heaps of shopping options is Bourke Street in the CBD. The street is lined with huge iconic Aussie stores like Myer and David Jones department stores, as well as shops like H&M (which is in the city's beautiful original post office), Topshop, Zara, the Body Shop, Forever New, all the shoe stores you can imagine, and so much more. It's pretty much a shopper's paradise!
16. Old Melbourne Gaol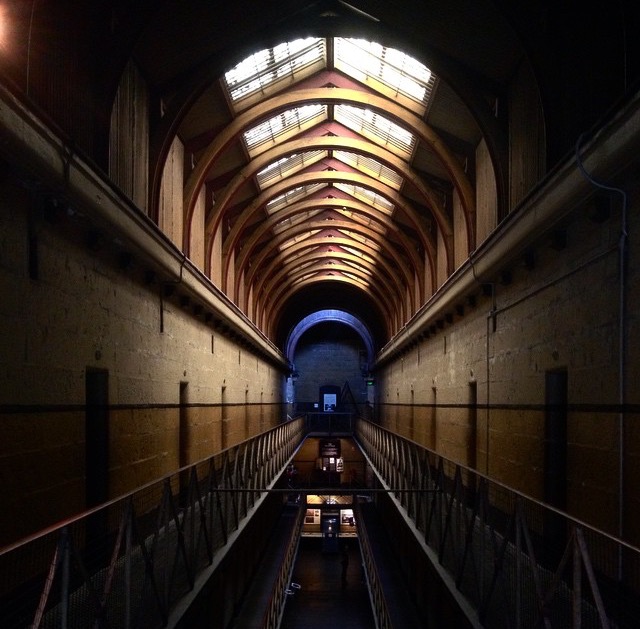 Another really cool spot to visit if you want to take a step back into Melbourne's past is the Old Melbourne Gaol. It was an operating prison for almost a hundred years between the 1800s-1900s, and you can take tours to get an idea of what life there would have been like. Some of Australia's most infamous criminals were kept there, including the bushranger Ned Kelly who was famously hung in the gaol. A lot of people claim that the gaol is haunted, and if you're really daring you can take one's of the night tours to hear about all the ghost stories of Old Melbourne Gaol and even go on a tour led by a hangman.
17. Chapel Street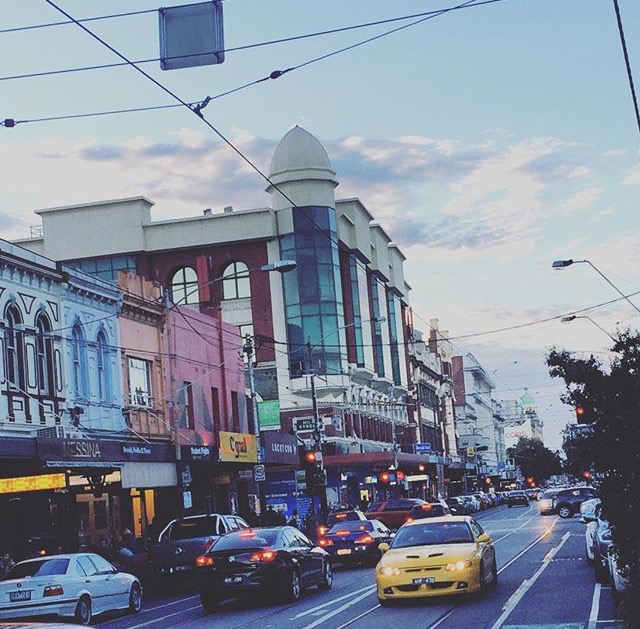 And another foodie/nightlife spot makes the list! By far one of the coolest streets in Melbourne is Chapel Street that runs through South Yarra, Windsor, and Prahran. It's lined with awesome restaurants, cafes, bars, and shops and is busy any time of day. It's considered a really trendy and "hipster" part of Melbourne and you'll see lots of interesting people walking around. My top picks on Chapel Street have to be Fonda for tacos, Hawker Hall for Asian food, Journeyman Cafe for brunch, and Messina for gelato. And if you are looking for a big night out, head to Revolver, which I haven't been to yet, but apparently opens on Friday night and doesn't close until Sunday!
18. Block Arcade and Royal Arcade
Right next to each other in the CBD are two really pretty shopping arcades that have been icons in the city since the late-1800s. Both were built in the Victorian style and are so beautiful to walk through. Back in the 1800s and early 1900s, shopping in the Block and Royal Arcades was considered a status symbol and they were the place to see and be seen.
19. Docklands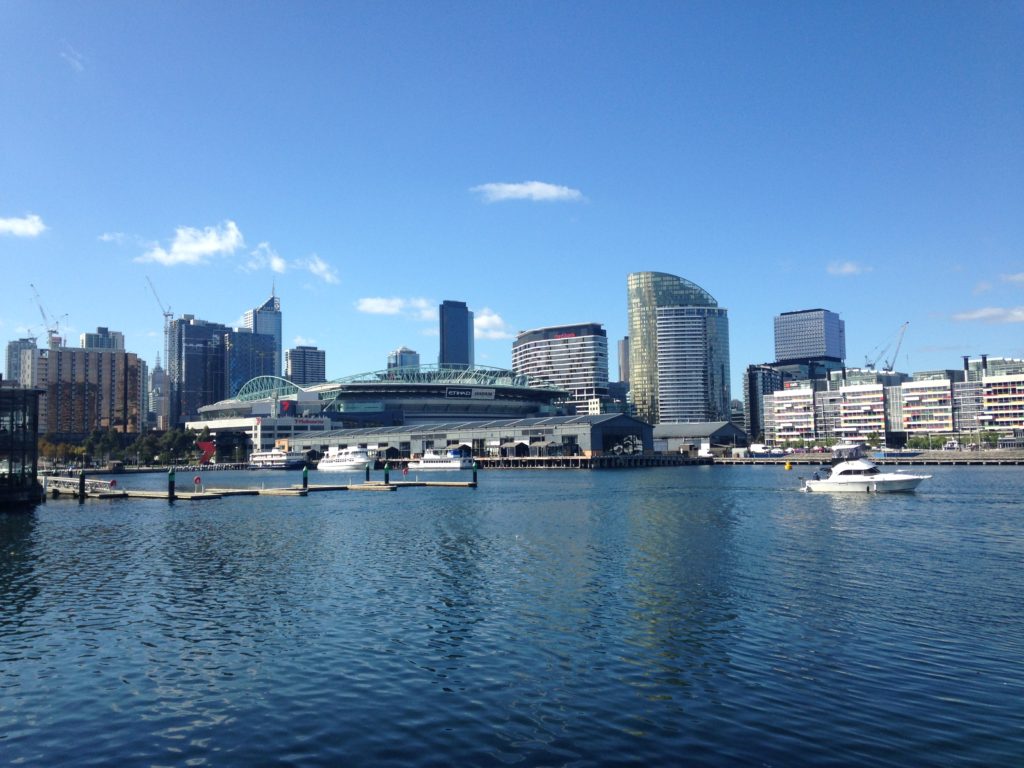 The newest neighbourhood to emerge in Melbourne's city centre is Docklands which is right on the Yarra waterfront. For a while, Docklands was just used as a shipping area, and had a gritty reputation in the 90s for its rave scene. But in the past few years, the area has really transformed and it's such a beautiful part of Melbourne. If you visit on a Sunday, you can go to the Docklands Sunday Market that is lined along the Harbourfront Esplanade and get a great view of the city's skyline. The park at the end of the Esplanade is also a popular spot to go for special events like New Years Eve and Australia Day where you can see live music and fireworks. Also in Docklands is the Melbourne Star Observation Wheel where you can see views of the Docklands, CBD, Port Phillip Bay and the beach, and mountains.
20. St Paul's Cathedral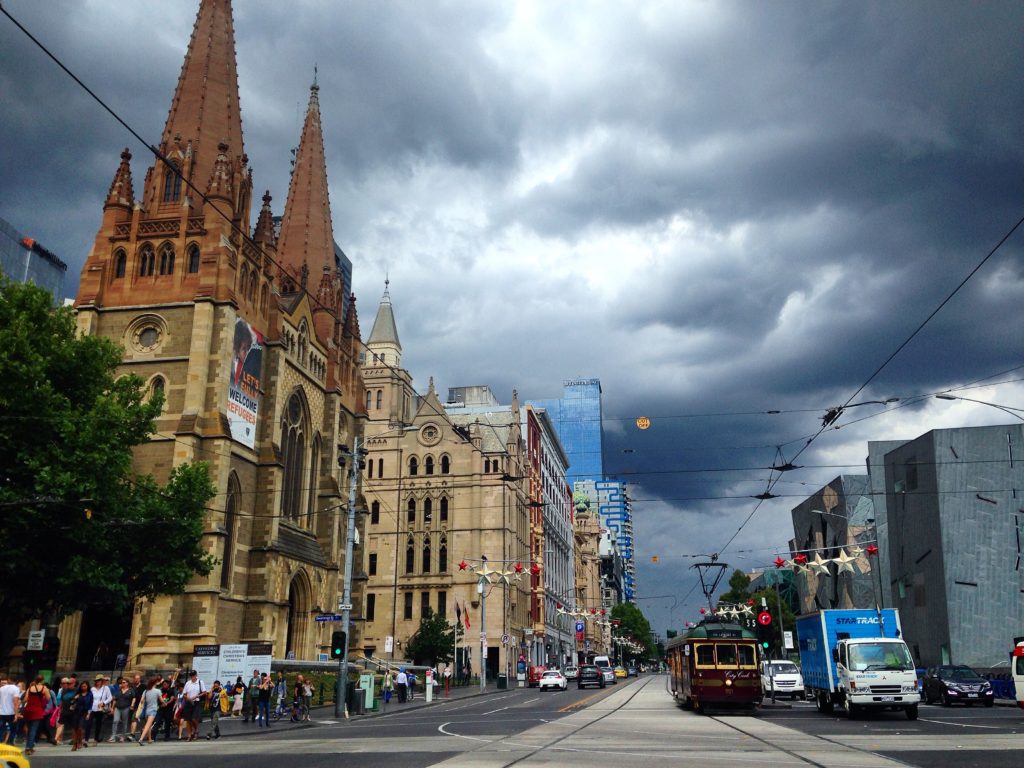 And last but not least is St Paul's Cathedral, which is located just across from Flinders Street Station. St Paul's was built in the late 1800s in a Gothic style and really stands out among the other buildings in Melbourne's CBD. The inside of the cathedral is really incredible and feels like something you'd find in central Europe. It's free to go in and walk around the cathedral. There are signs saying that you need to purchase a license to take photos in the cathedral, but you can get away with a few cheeky iPhone pics 🙂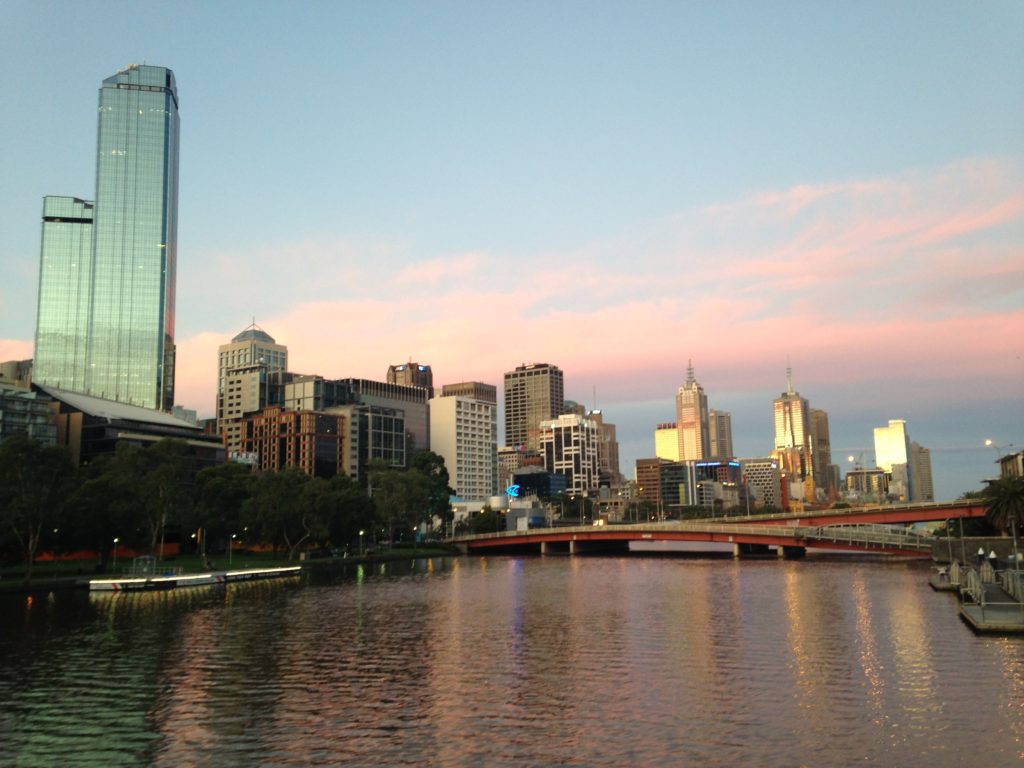 Over the past six months, Melbourne has quickly become one of my favourite cities and it seems like it's impossible to run out of things to do! This list may seem long, but it's only scratching the surface of all the cool stuff there is to do in Melbourne. If you're thinking of coming to Australia, definitely be sure to put Melbourne on your list! I'll be writing lots more posts about Melbourne soon… the best restaurants, bars, cafes, day trips, and lots more 🙂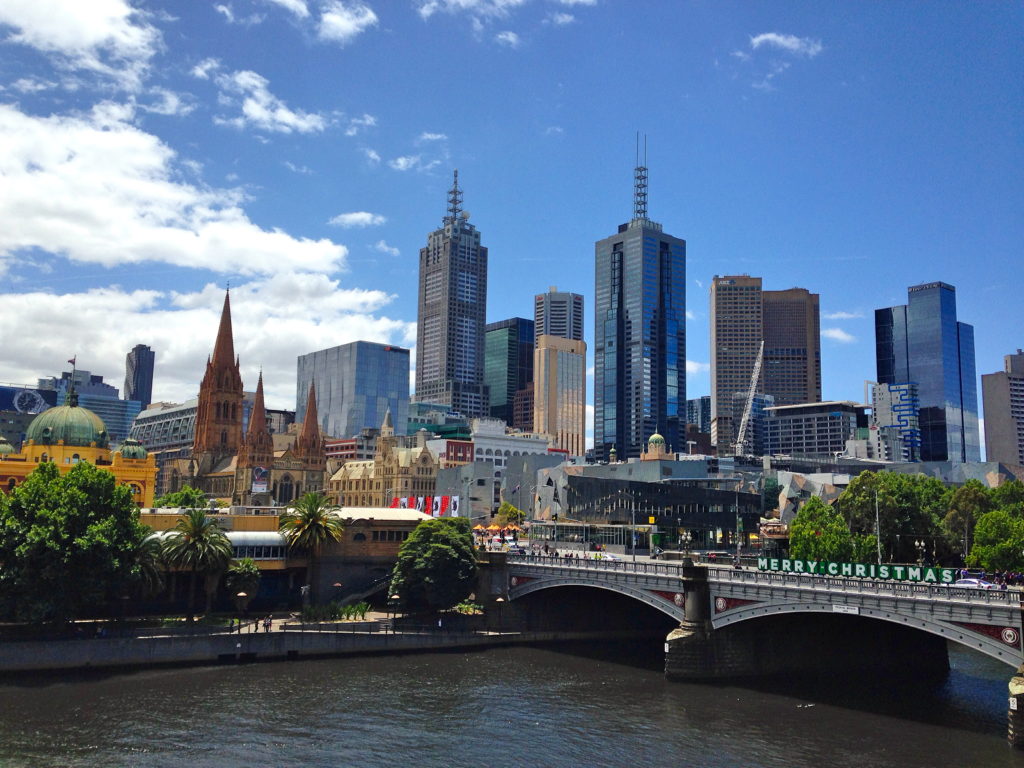 If you've been to Melbourne, what are your favourite parts of the city and what would you recommend to someone who is visiting the city? Let me know in a comment!
Hi I'm Christie, a 28-year-old girl originally from Boston who has spent time living in New York City, North Carolina, France, Australia, New Zealand, and London. I love moving to new places and exploring them as a local, and I can't see my nomadic expat life stopping any time soon! I have no greater passion than travel, and when I'm not exploring I spend my free time reminiscing on past trips and daydreaming about future travel.