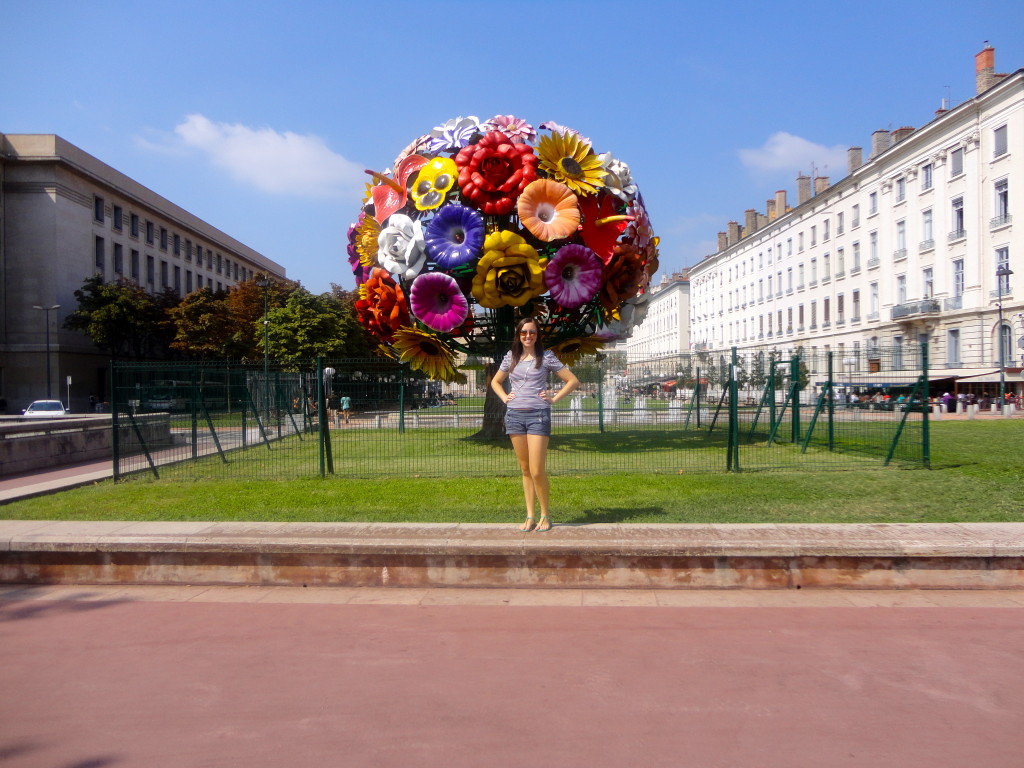 It's getting close to the start of the school year, and that means lots of students will be boarding flights to spend a semester or a year in a foreign country. Study abroad is becoming more and more common among college students, and it's basically a rite of passage for young people today. If you are getting ready to embark on a study abroad experience, get excited! You're going to have such an amazing experience and there's no question you will notice some positive changes in yourself when you return. To read about how studying abroad changed my life, check out one of my older blog posts here.
Between my own study abroad experience and those of my sister and friends, I have learned quite a bit about how to make your transition into life abroad go as smoothly as possible. In my most recent blog post I gave you advice on everything you need to do before you leave, and in this post I will help you navigate your first week or two of your time abroad. Of course there is so much more to know about study abroad that I will post about in the future, but for now, here are some ways to prepare yourself when you first arrive to your new home:

Before doing anything else, let your family know that you arrived safely!
For a lot of people, studying abroad is the first time you'll be so far away from your family for an extended period of time. Especially after seeing movies like Taken and Hostel, some parents can get super paranoid (ahem, Daddy). So as soon as you have wifi send them a quick text or email letting them know you arrived safely so they won't need to panic and go all Liam Neeson!
Get a cheap international phone
If you don't want to get a new sim card for your phone (which really isn't necessary if you will only be abroad for a semester), look into getting a cheap international phone to use while abroad. When I studied abroad, most of my friends and I got old school flip phones with basic call and text functions so we could easily keep in touch when we didn't have wifi. Since no one really uses those phone plans any more you can get really great deals! I got a basic flip phone with three months of unlimited calls and texts for about 50€ from a phone company called Orange. Go ahead and get a phone right when you arrive, because you will eventually cave and buy one when you're trying to meet up with friends but can't find wifi anywhere!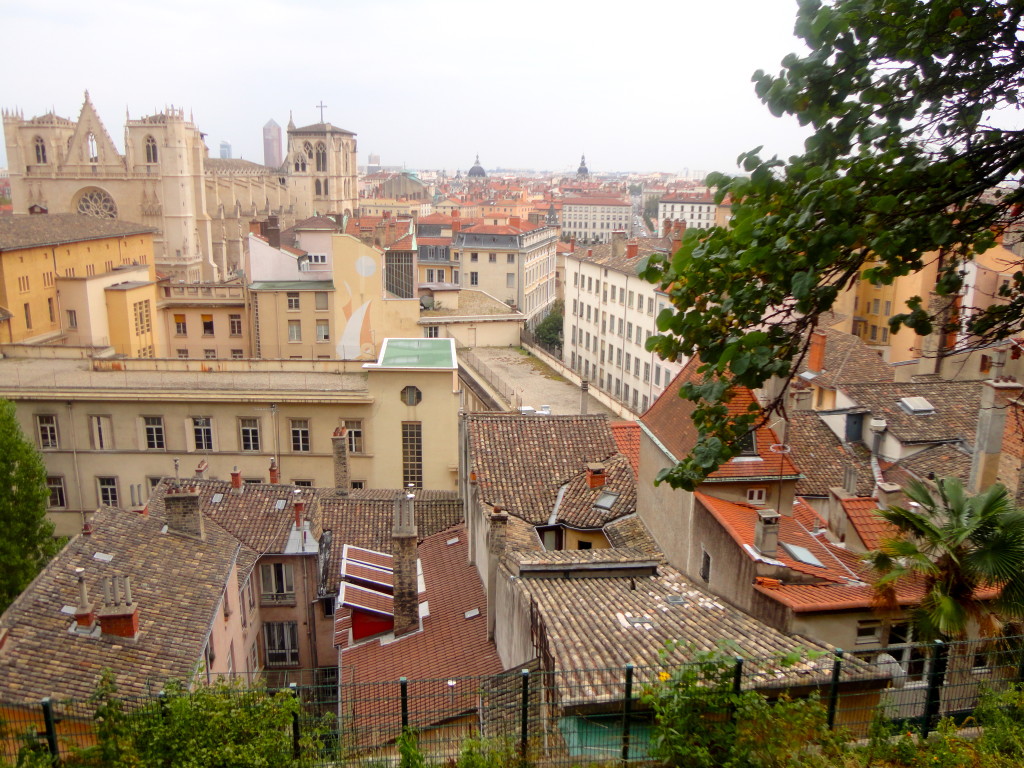 Explore your neighbourhood
Once you have initially settled in, started to unpack, and rested after the long trip, get out there and start exploring your neighbourhood! Walk around to find cool cafes and restaurants that you want to check out later, and try to find the grocery store, bank, public transportation, and pharmacy closest to where you live. Having an idea of where everything is will make you feel more comfortable and at home in your new city.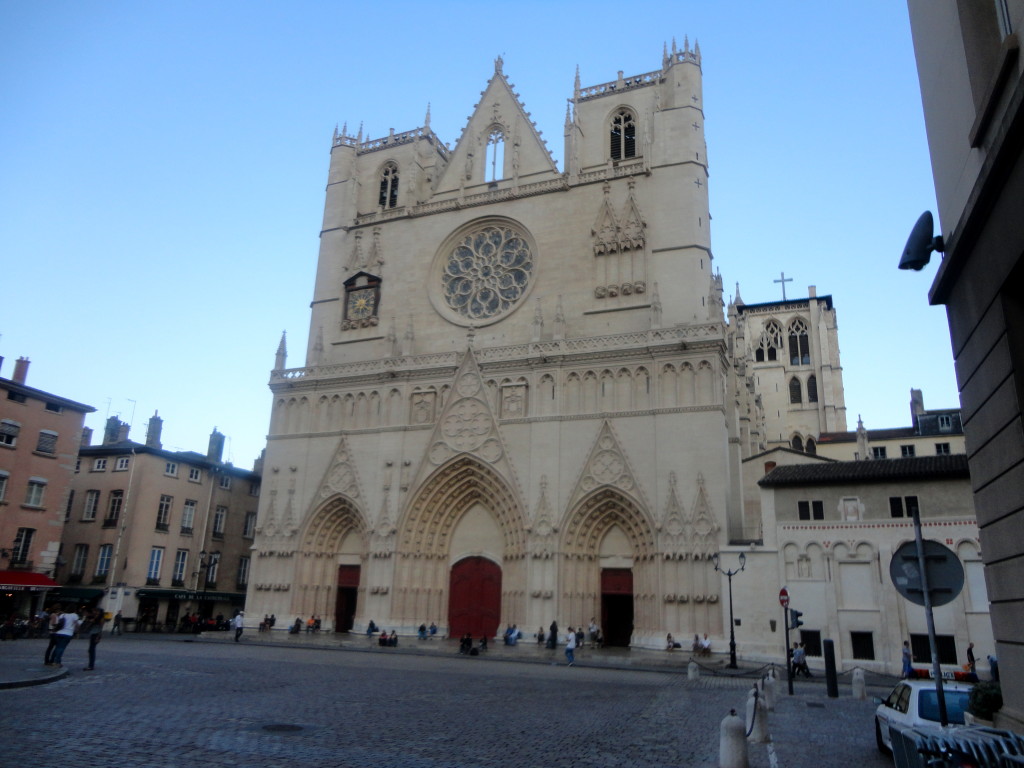 Practice the route from your residence to your school
Before classes actually start, make sure you know how to get to the school. Plan out any public transportation you may need to take or the best walking routes. Keep track of how long it takes you to get from your residence to the school so you'll have an idea of what time you'll need to leave for class. It definitely won't make a great impression on your teacher if you get lost and end up being late on your first day!
Buy toiletries and things you still need
You probably didn't want to waste space in your suitcase for big bottles of shampoo, conditioner, lotion, and some other toiletries. Once you get unpacked, make a list of everything you still need and find a store in the city where you can buy everything. If you are in France like I was, you'll find everything you could possibly need at Carrefour, which is basically the Walmart of France. In addition to toiletries, some things you may need are an extra pillow, an extra blanket, a towel, a fan, or a hair dryer, and make sure you have some snacks as well.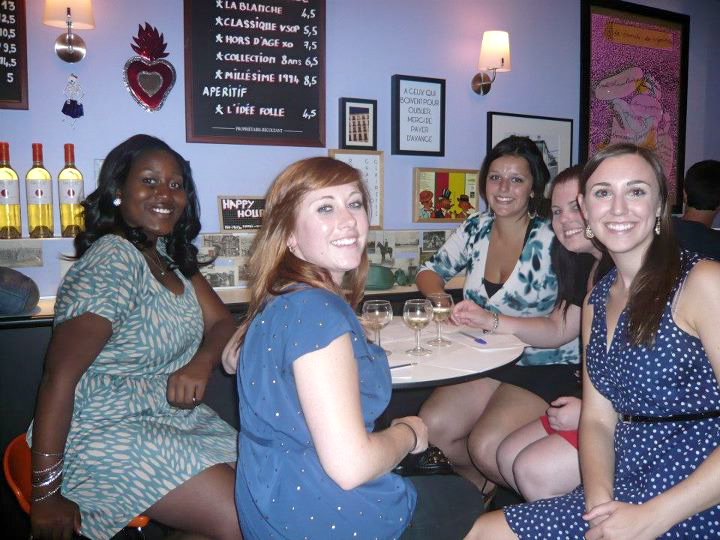 Practice speaking the local language as often as possible
If you're in a country where they don't speak your native language, practice talking to locals as often as possible. Not only is it a great way to immerse yourself in the local culture, but it's also the only way you'll improve your language skills! If you are an English-speaker, you'll find that it's pretty easy to get by in big cities abroad by just speaking English. But what's the point of going somewhere like Italy or Spain if you are just going to speak English the whole time?! You'll definitely struggle at first, but I found that most people are actually really nice and helpful when you try to speak their language. They are patient and help you out if you are struggling to explain something. Of course, you'll get the occasional rude and impatient person (especially if you're in Paris!) But even if someone insists on replying to you in English, don't resort to speaking English (or your native language) unless you really need to! In no time, you'll be feeling much more confident in your language abilities.

Explore the must-see attractions in your city
As soon as you arrive, start thinking about all of your must-see places in your new city. Then within your first couple of weeks, make sure to explore as many of them as you can. If you wait too long and start to get into a routine, time will start to go by really quickly, and you could find yourself at the end of the semester with a bunch of places you still haven't seen. Plus, once you adapt to life in your new city, you'll feel more like a local than a tourist, so you will probably start to spend your free time meeting up with friends at a cafe or pub rather than sightseeing at the major tourist attractions.
Meet as many other students as possible
As soon as you start to get settled, reach out to other students and start to make friends in your new city. From my experience, international students are some of the most fun and open-minded people you will ever meet! No matter how different your background may be from someone else's, you'll find that you have more in common with a lot of people than you would have imagined. Between other international students in your program and native students at the university where you are studying, I think you'll find it's a lot easier to make good friends than you might have expected!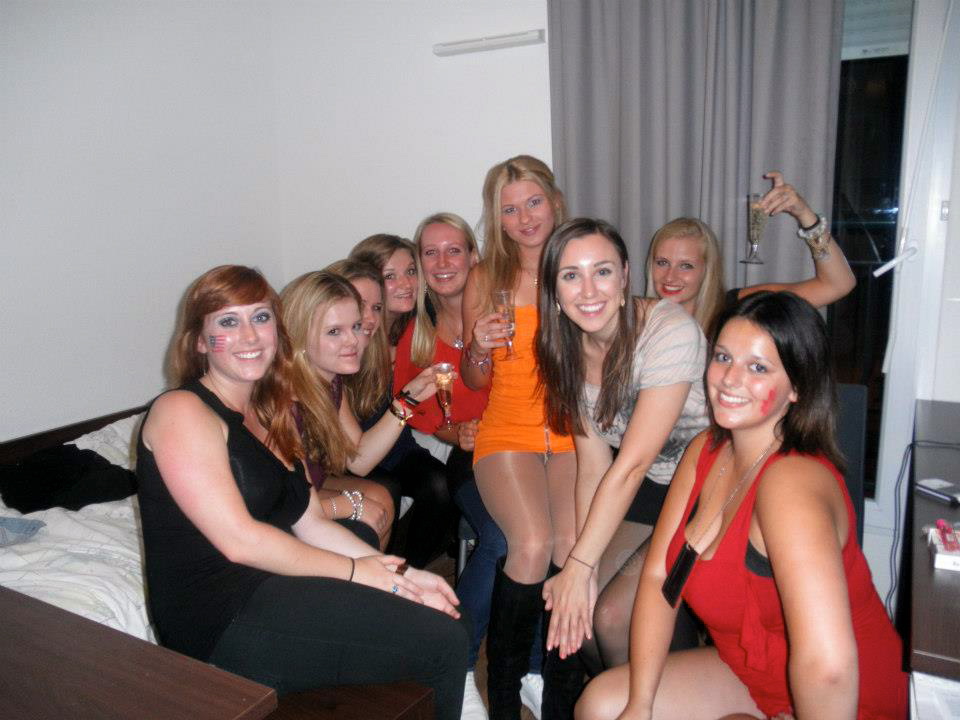 Plan big trips as far ahead as possible
If you're dying to go somewhere but you know it's hugely popular, book as early as you can to get the cheapest rates. The best example for anyone studying abroad in Europe is Oktoberfest. For a few weeks every Fall, millions of people flock to Munich for the world's most famous beer festival. And since there are so many people, flights and hostels book up way in advance. As soon as you know where you want to go and who you want to go with, book your flights and accommodation so you don't miss out. Also, if you know of any school breaks when you want to travel, start looking into possible options. If you are in Europe, Easyjet has some of the best rates for flights. And no matter where you are in the world, Skyscanner can help you plan an amazing trip. Enter your departure city and select the "everywhere" feature to get prices on all flights from your origin city. You'll get ideas for places that might not have even crossed your mind! This is what led my friends and I to book a flight to Lisbon, Portugal and it ended up being one of the coolest cities I've ever been to!
Start a blog!
There's no question that your friends and family back home will want to know what you're up to while studying abroad. Start a blog to keep them up to date on all your exciting adventures! They will definitely be super jealous but so happy for you at the same time, and you may even influence them to go abroad too! You can create a free blog on WordPress or Blogspot. I have tried both, but definitely prefer WordPress which is what I use now. You can put as much or as little time into your blog as you want, and I promise you keeping a blog is really fun!
I hope all these tips help you adjust during your first few weeks abroad. Another tip I have that can be applied to any point in your life, but especially study abroad…just say yes! Be open to new opportunities and don't be afraid to step out of your comfort zone and try new things. In the end, you'll only regret the chances you didn't take and the things that you didn't do. Remember this and you are bound to have an amazing and unforgettable experience abroad!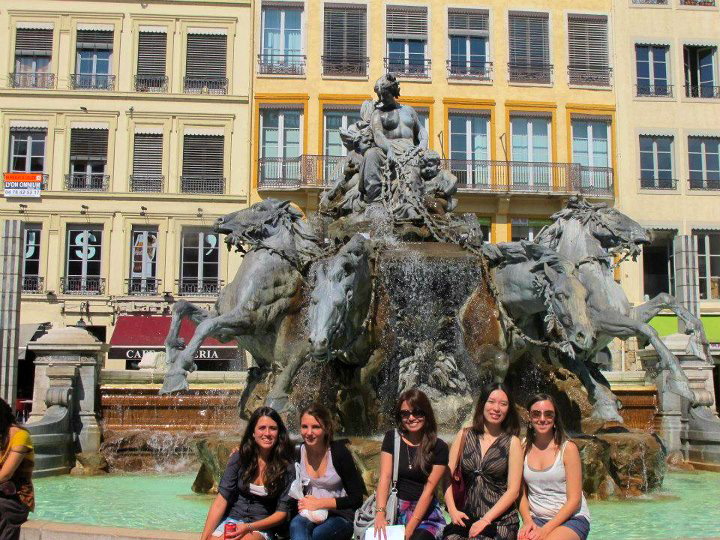 If you studied abroad, what other tips would you give to people just starting out their experience?
If you're getting ready to go abroad, are there any other questions you have about preparing to go abroad and adjusting to life in your new city? Let me know in a comment below!
Hi I'm Christie, a 28-year-old girl originally from Boston who has spent time living in New York City, North Carolina, France, Australia, New Zealand, and London. I love moving to new places and exploring them as a local, and I can't see my nomadic expat life stopping any time soon! I have no greater passion than travel, and when I'm not exploring I spend my free time reminiscing on past trips and daydreaming about future travel.