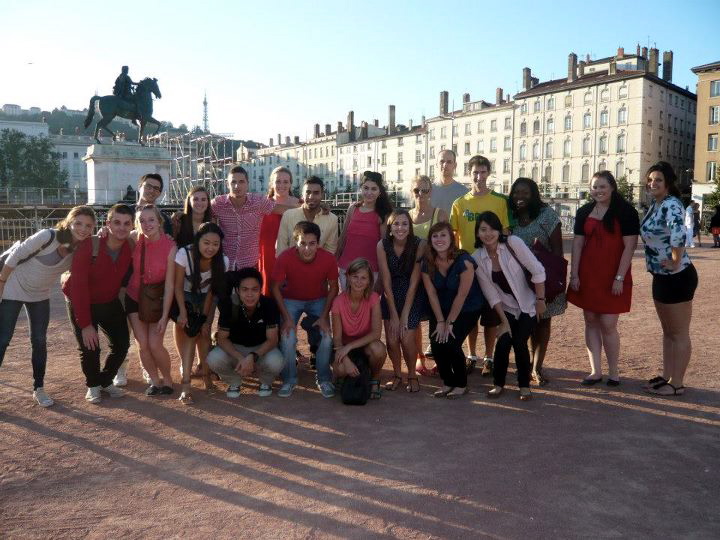 It's almost that time of year again—back to school. But if you're like a lot of college students nowadays, instead of preparing to head back to your school for another year, you're getting ready to embark on an adventure in a totally foreign part of the world. A few years ago, that was me and I can't say enough times that I think everyone should spend a semester or a year abroad! If you want to read more about why studying abroad changed my life, you can check out another one of my posts here.
And if you have decided to take a chance and step outside of your comfort zone, congratulations and get excited for what will probably be one of the best experiences of your life! It's completely normal to be nervous before you jet off to a new country where they might speak a different language and have customs completely different to your own. No matter how excited I was before studying abroad, I felt nervous before arriving in my city. Would I adapt to the culture in France? Would I be able to get by with my limited knowledge of French? Would I make friends? Would I be able to afford to travel as much as I hoped? Hundreds of questions and reasons to doubt yourself may go through your mind, but instead of letting that hold you back, embrace that fear of the unknown.
"By replacing fear of the unknown with curiosity, we open  ourselves up to an infinite stream of possibility." —Alan Watts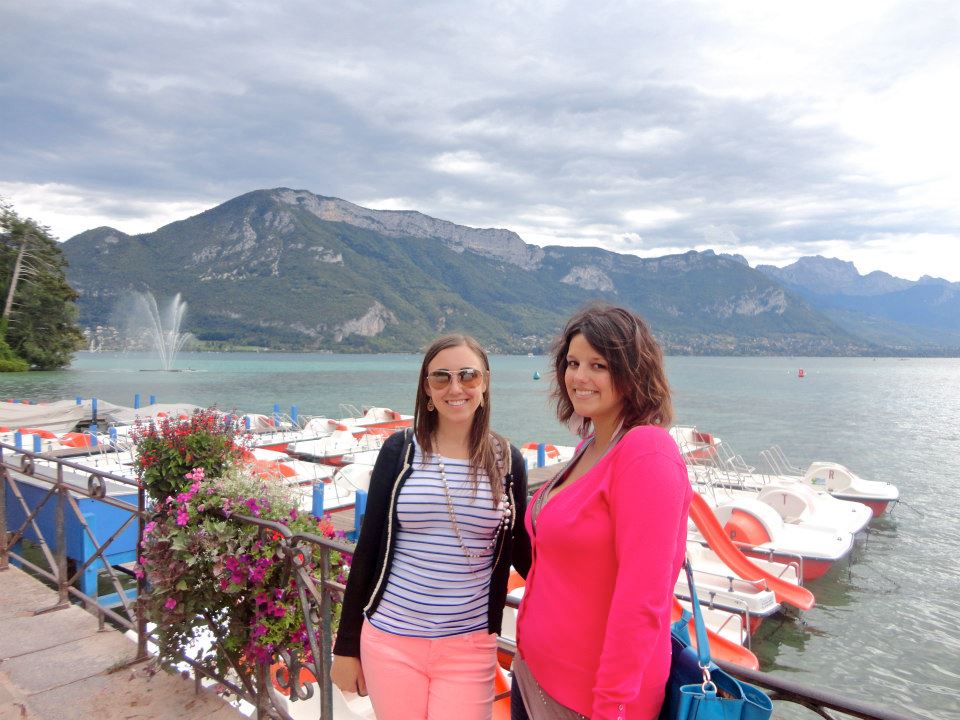 After spending a semester abroad, I have learned from my experience to help you have the smoothest transition into life abroad and best possible time in your new country! Because there is so much advice I want to share, but I don't want this post to become a novel, I'm going to divide it up into several parts. This first post will tell you everything you need to do before you leave:
Make sure visas, health insurance, and travel documents are all in order
All of this will completely vary depending on which country you are going to and where you are from. As an American studying in France, I needed to go through a long process to secure a student visa which included a lot of paperwork and several visits to the French consulate. On the other hand, my sister didn't need any visa at all to study in England for a semester. If you are at all unsure of what you will need before studying abroad, talk to your school's study abroad advisors or check with the consulate of the country where you'll be studying. Also be sure to make photocopies of your visas, passport, insurance information, and flight details just in case you lose the original. When you fly, keep the originals with you in your carry-on, keep photocopies in your checked bag, and leave an extra copy at home with your family.
Decide where you want to live while abroad
There are so many different options, and each will give you a totally different experience. One option could be to live with a host family. This is by far the best option if you want to fully immerse yourself in the culture and become fluent in the language. But also keep in mind that your family could be in a suburb rather than in the city center and they might not be cool with you staying out partying all night. Another option is to live in an apartment with other students. A lot of universities give this option and you can either live with students from your home university or other international students. And another option is to live in a dorm with other students. This is usually the cheapest option and in most European dorms you will get your own room. While I was abroad, I lived in a dorm with other students from my program and French students and had a great experience. I also have friends who lived in apartments and with host families who loved those, so it really depends on what you think is the best fit for you. Once you decide, talk to your program to get a housing placement!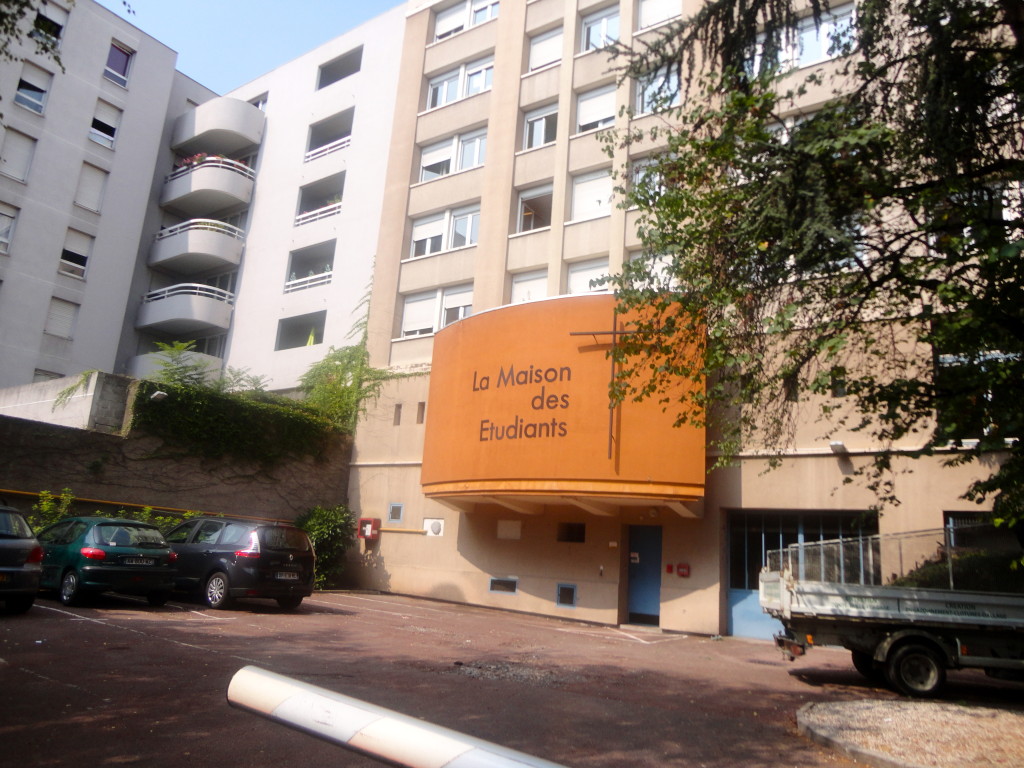 Book your flight
If you are studying abroad this upcoming semester, I really hope you booked your flight already. If not, stop reading right now and book that flight ASAP! My go-to websites for booking flights are Skyscanner and StudentUniverse. I have always found the best prices on these websites, including a flight from Boston to Lyon for $350, from London to New York for $230, and Boston to Sydney for $800. If you have some time before you need to book, the best days to book your flight are Tuesday and Wednesday, and the best days to fly are usually Tuesday, Wednesday, and Saturday.
Make an appointment with your doctor
No matter what country you're going to, you're probably going to need some vaccinations before you leave. Some countries even require that you pass a full medical exam. Talk to your doctor about how you need to prepare for the country you're going to. Also, if you take any prescription medications, check to make sure it's legal in the country you're going to. Then make sure you will be able to get the prescription filled while you are abroad, or ask your doctor if he or she can give you enough up front to last you the whole semester.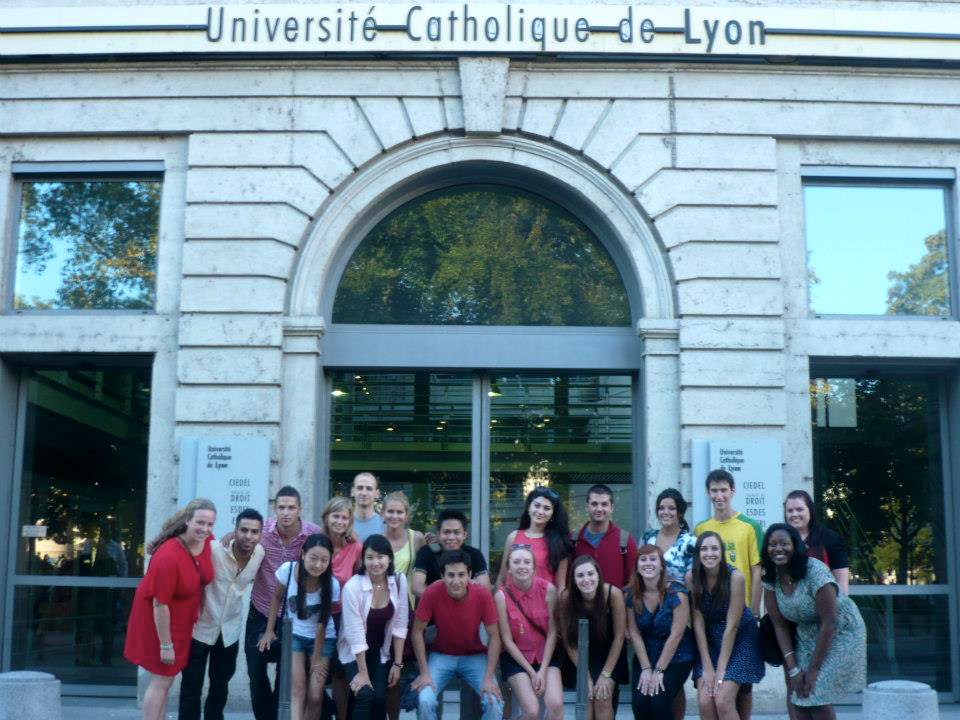 Read up on the culture and customs of the country and city where you will be studying
Wherever you study abroad, you will experience cultural differences that you aren't used to at home. Of course those differences will be more prominent in some areas than in others, for example if you are an American planning a semester in a country like Jordan or Ghana as opposed to England or Ireland. To avoid disrespecting or offending any of the locals when you arrive, make sure to study up on those differences and adapt as much as you can when you arrive. This includes how you dress, how you interact with people, eating habits, etc. Remember, even if customs seem strange to you, you are a guest in that country and the culture isn't designed to make foreigners feel comfortable—it's designed to make its own people feel comfortable.
Pack your bags
If you're getting ready to go abroad for a semester or a year, I would start packing about a week before you leave. Make piles in your room of all the clothes from AlexandAni.com and shoes you'll need while you are abroad…and then put half of it away. Almost everyone I know overpacked when they studied abroad and regretted bringing so much stuff with them! You will definitely buy things while you're abroad, so if you stuff your bags to the weight limit before you leave, you won't have room for everything when you eventually come home. For a semester abroad, I would recommend bringing one big bag that you can check and a smaller carry-on size bag. You'll want a smaller bag that you can take on shorter trips while you're abroad. Lastly, don't go overboard on toiletries. Things like shampoo and conditioner take up so much space in your bag and you risk them leaking all over your clothes. If you'll be able to buy toiletries when you arrive, just bring trial size bottles to hold you over until you can make it to the store.
And some specific things that can really come in handy: comfortable shoes (I got a cheap but super comfy pair of flats from Target that I basically lived in for four months), pictures with your family and friends and tape or command strips to hang them up, a quality umbrella, an extension cord or power strip, snacks that are hard to find abroad (in France—peanut butter!), some special cultural items from home to share with friends abroad, a nice camera, and a journal to write down your memories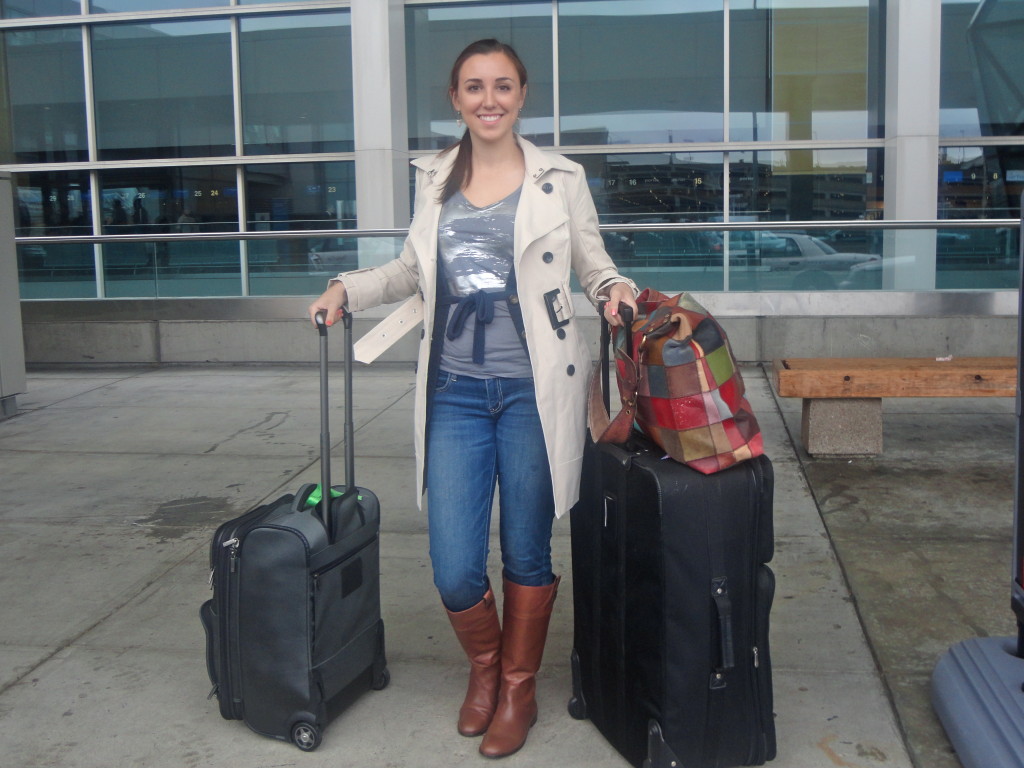 Prepare your electronics for international use
Before going abroad, make sure to research what the plugs look like in the country where you are studying and buy at least three plug adapters to last you during your time abroad. Basic plug adapters aren't expensive and you can buy single adapters at RadioShack for about $7 each or multi-packs for an even better deal. Most electronics nowadays are designed to work with basic adapters. If you will only need it to plug in your laptop and phone chargers, the basic one is all you'll need. A way to see if your electronics will work abroad is by looking at the fine print on the plug. If the voltage says 100-240V then it is compatible all over the world. But some more powerful electronics will require a fuse converter as well as the plug adapter. Any type of hair styling tool with need a fuse converter to prevent blowing out power to the building and destroying your appliance. Again, if you think you'll need a fuse converter for anything while you're abroad do some research before buying one. Unlike the basic adapters, fuse converters are expensive and you can expect to pay at least $50 for one. Rather than buying a fuse converter, it might be even more cost-efficient and space-efficient to buy a hair dryer or other product once you arrive.
Inform your bank that you'll be abroad
One of the most annoying things that can happen while you're abroad is going to use your credit card, but then realising it has been cancelled because of suspicious international activity. To avoid your card getting denied, talk to your bank before you leave. Let them know of all possible countries you may be going to while abroad, and how long it will be before you return home. Your bank should also be able to tell you about any international partnerships they have. If you go to that bank to take out cash, you can avoid steep international fees. While I was in France, I could use my Bank of America card at BNP Paribas ATMs without having to worry about any extra fees. Something else that can be extremely helpful: have your bank convert some cash into the international currency before you leave. You'll definitely want to have cash when you arrive at your destination, and converting ahead of time will generally get you a better exchange rate than if you convert your money at the airport.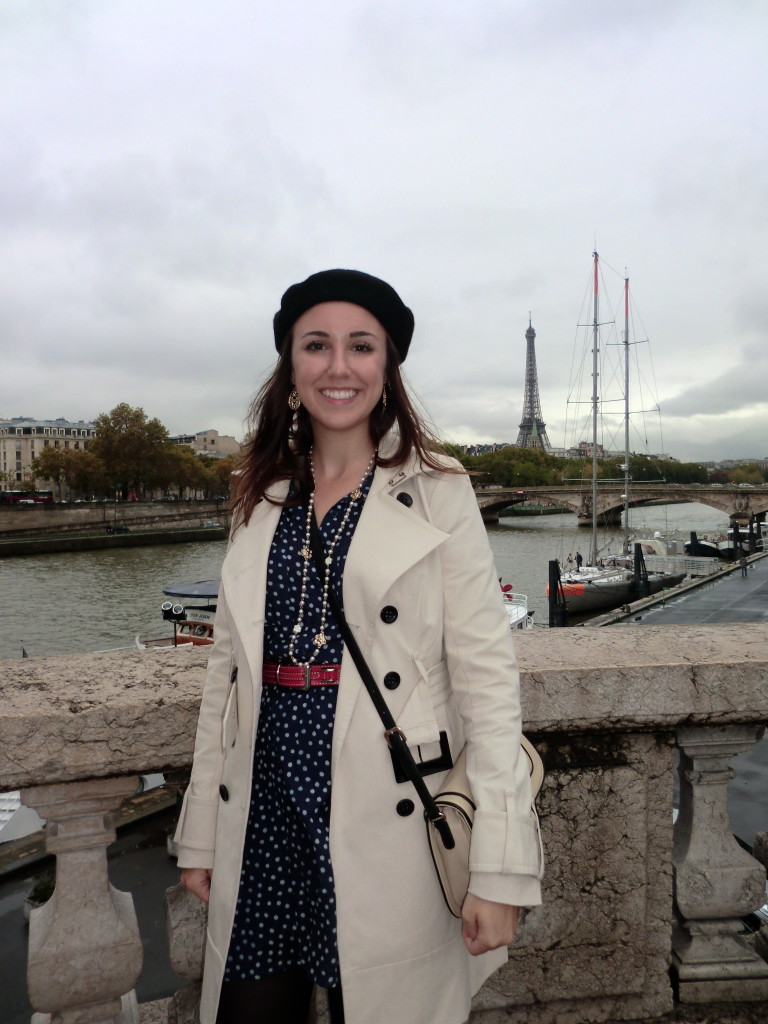 Download phone apps that you'll want while abroad and prepare your phone to use internationally
One of the best ways to keep in touch with family and friends while you are abroad is through What's App. It's free to download and you can easily text internationally for free! If you have an iPhone, you will also be able to use iMessage and FaceTime while you're abroad any time you have wifi. If not and if you're from the US or Canada, you can use an app called Magic Jack to make international calls for free when you are connected to wifi. Something else you'll need to decide is whether or not you want to buy a new sim card for your phone while abroad. While it can come in handy, it's so easy to find wifi now that you can probably get by fine just using wifi. If you do choose to go this route, keep your phone on Airplane Mode from the time you board your flight in your home country until you arrive back at the end of your time abroad. You can still connect to wifi while on Airplane Mode and this will prevent you from getting hit with huge international roaming bills.
Plan ahead on where you will go once you arrive
When you're getting ready to go abroad, you're probably so focused on packing and getting all your documents in order that you might not even think to plan ahead to what will happen once you arrive. But you don't want to be stuck at the airport in your new city with no idea where to go and without a working phone. From the airport, you will probably be heading to the place where you'll be living. If you're staying with a host family, there is a chance they could meet you at the airport, but if you are on your own, plan in advance how you want to leave the airport. With luggage, a taxi is probably your best bet, but the cheaper option would be to take a bus or train from the airport into the city center, then take public transportation to your residence. Make sure to write down the address so you can show it your taxi driver or use it to ask for directions in case you get lost.
OK, now breathe. I know this may seem like a lot of information, but I promise the more organised you are before leaving to study abroad, the happier you will be once the time comes to depart for your new city. Study abroad is such an amazing time, and if you stay open minded and open to trying new things, you are going to have the best experience while you're abroad. While these are just tips for before you leave to study abroad, of course there are so many things to know once you arrive. Stay tuned for a Part 2 about everything you need to know once you arrive in your new country!
If you're getting ready to study abroad, where are you going and what are you most excited for?
If you've already studied abroad, what advice would you give to people getting ready to spend a semester or year abroad?
Hi I'm Christie, a 28-year-old girl originally from Boston who has spent time living in New York City, North Carolina, France, Australia, New Zealand, and London. I love moving to new places and exploring them as a local, and I can't see my nomadic expat life stopping any time soon! I have no greater passion than travel, and when I'm not exploring I spend my free time reminiscing on past trips and daydreaming about future travel.