San Francisco is one of those iconic cities you need to see once in your life. But chances are, once you've visited, you'll want to keep coming back for more! San Francisco has this special draw that's hard to explain, but once you've experienced it, you'll know what I mean. You feel instantly at home. For ages, San Francisco was at the top of my bucket list, and last September, I was finally able to tick it off! A good friend of mine lives in SF, and a group of us went out for a week of unforgettable adventures! I was sad to leave and envisioned myself living in San Francisco someday. I guess that's how the song, "I Left My Heart In San Francisco" came to be. I definitely left a piece of mine behind.
Whether you're visiting for a weekend, a week, or a month, San Francisco offers so much to do. It's impossible to get bored. Here are some San Francisco must-dos to get you started on your adventure around the City by the Bay.
Ride a Cable Car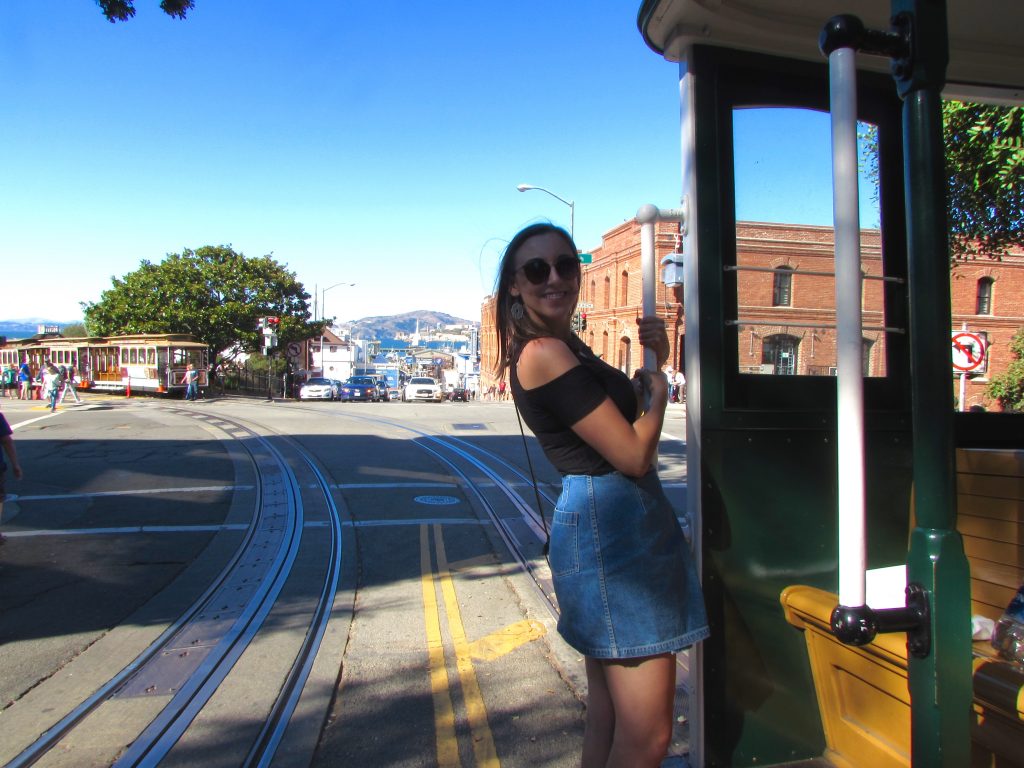 The cable cars of San Francisco are super touristy, but how can you visit SF and not ride one? Several cable car routes run throughout the city, and there are lots of spots where you can hop on and off. The most popular spots are at the corner of Powell Street and Market Street, and by Ghiradelli Square up toward Lombard Street. Tickets are $7, and you can either get them in advance or purchase them once you're aboard. You could sit, but the best way to experience the cable car is to stand along the sides! Hanging off the side as the cable car speeds up and down those famous hills makes you feel like you're on a roller coaster. Just don't let go!
Travel Across the Golden Gate Bridge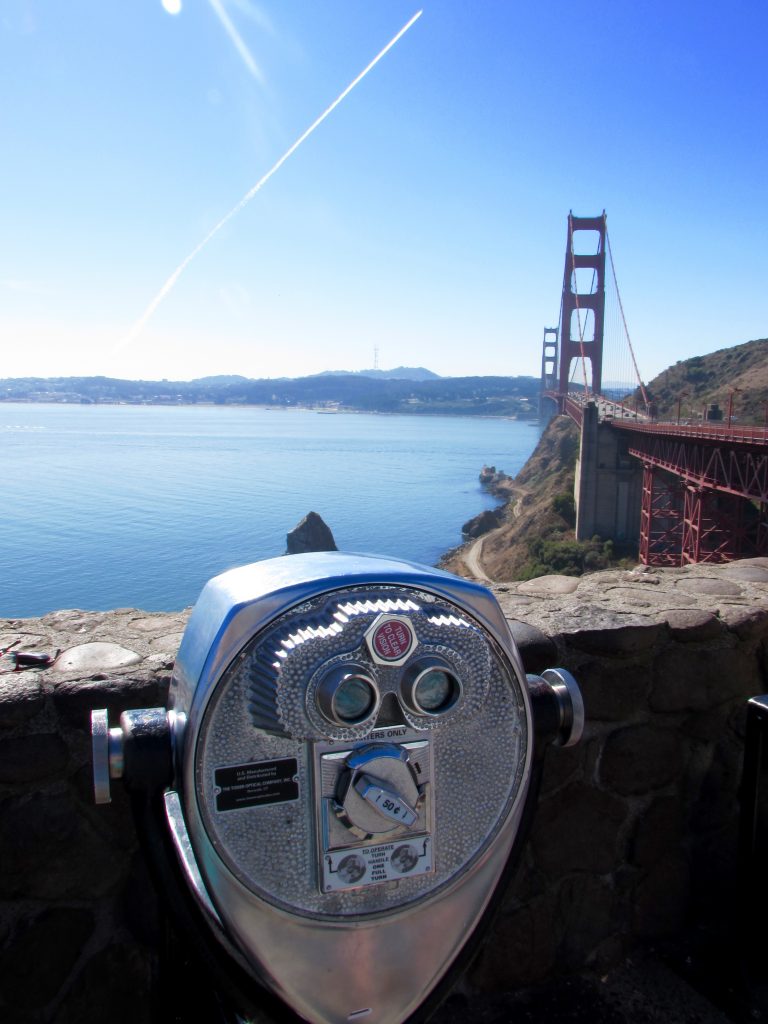 By car, by bike, or on foot, you have to cross this iconic mile-long span! The Golden Gate is the ultra-recognisable red bridge that connects San Francisco with Marin County across the bay. There are several spots along the waterfront that offer spectacular views of the Golden Gate Bridge and even better ones on the Marin side.
Local tip: If you don't want to stand out as a tourist, don't refer to San Francisco as "San Fran." Locals instead opt for the cooler "SF" or simply "The City."
Don't Brush Off the Painted Ladies in Alamo Square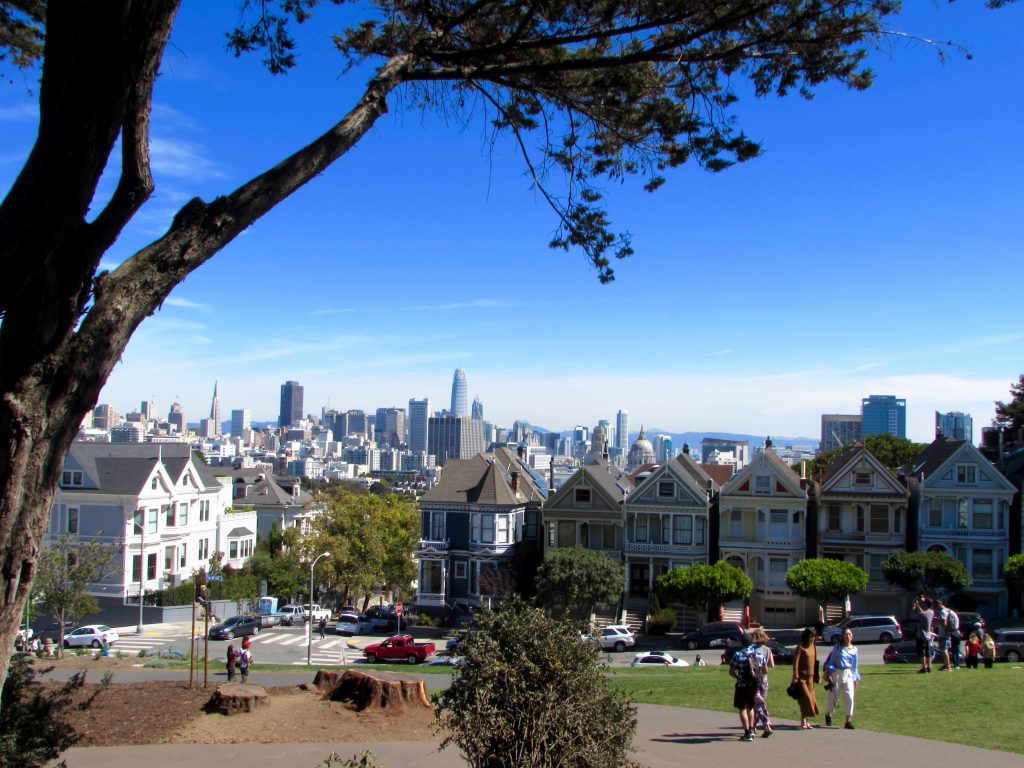 You probably know these famous houses from the opening sequence of Full House. Just like the Tanner family does, you can find a great spot to relax in the sun with a picnic. The Painted Ladies are a row of colourful, photogenic Victorian houses that look like dollhouses. Like much of San Francisco, the park sits on a hill, so you get amazing views of the city.
Head Over to The Mission District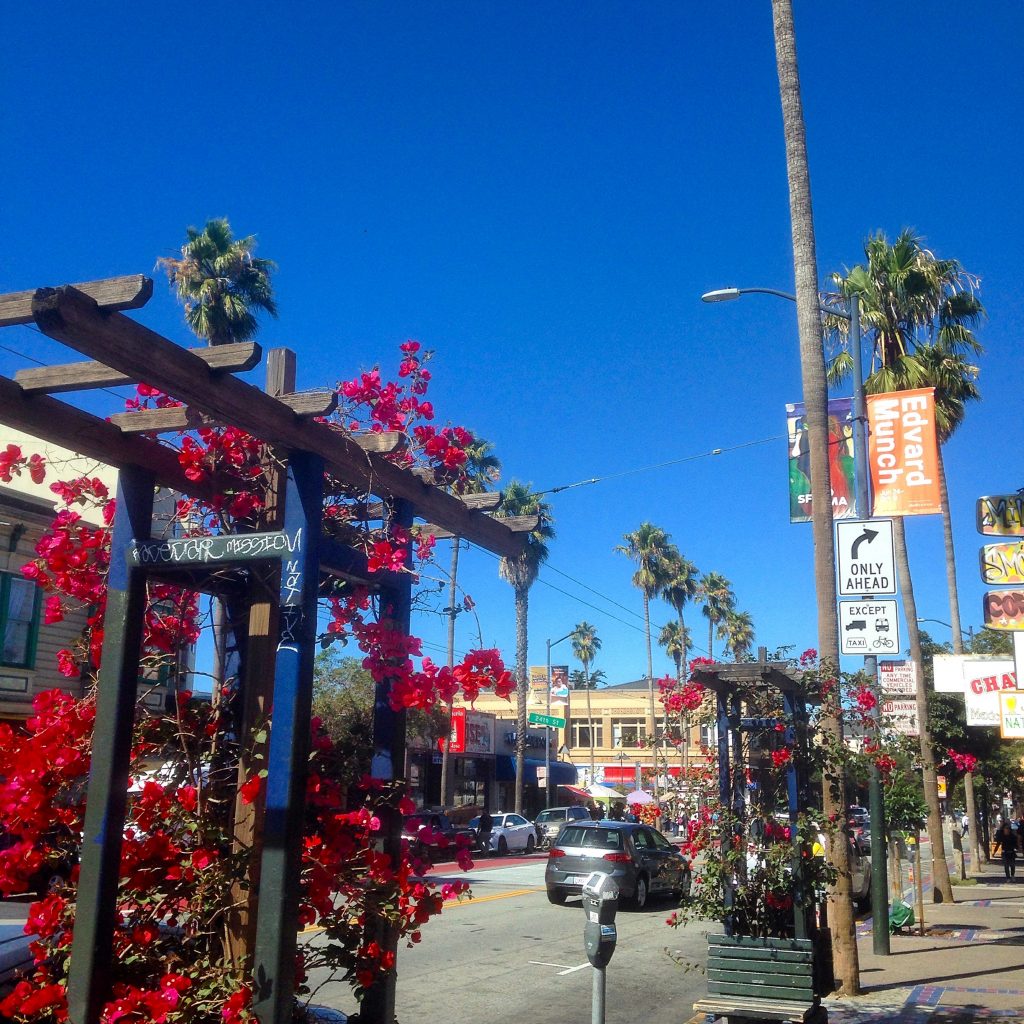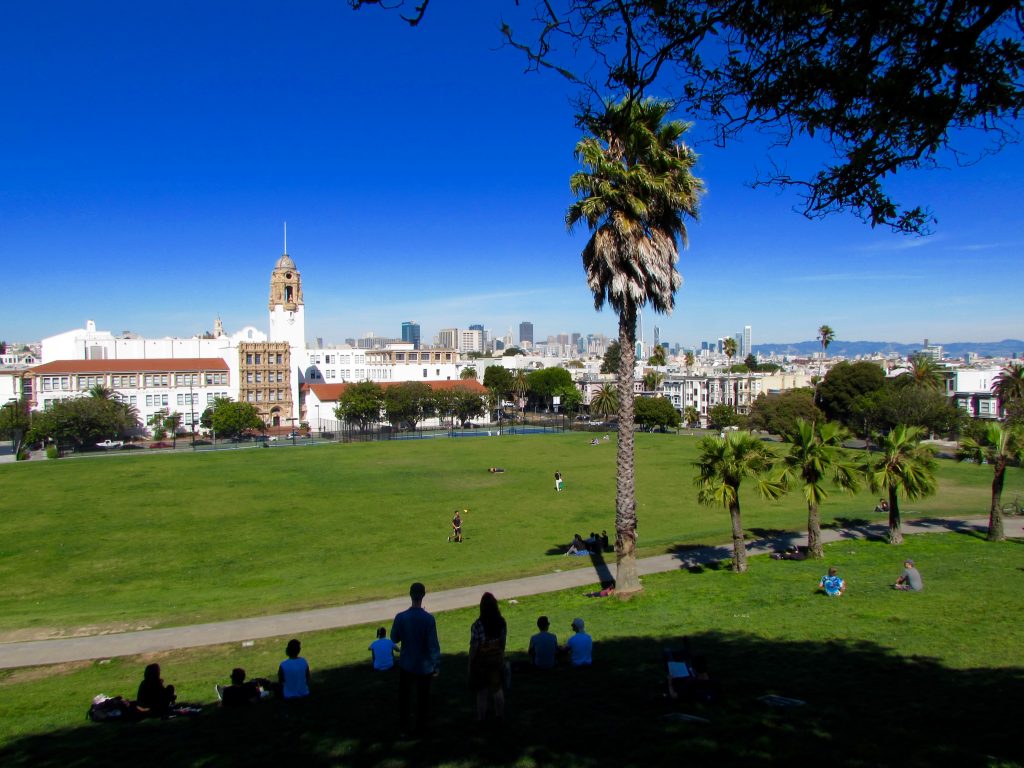 Every city needs a good hipster area, and most locals agree that San Francisco's trendiest neighbourhood is the Mission District. This area has a strong Latin influence and is home to some of the best Mexican food in the city. The Mission is loaded with great consignment stores for all you shopaholics. My favourite is the Community Thrift, which offers a diverse mix of clothes, shoes, jewellery, home goods, and books. Note: they don't have dressing rooms, so I recommend wearing a thin dress while thrift shopping–then you can quickly try on jeans underneath it, and shirts over it.
The Mission also boasts beautiful street art you have to check out. Wander around, and you are bound to come across some eye-popping murals. The best spots to see these are Balmy Alley and Clarion Alley. And right in the heart of the Mission, there's a picturesque park called Mission Dolores Park. The park is lined with palm trees and has a captivating view of the city. It's the perfect spot for a relaxing afternoon with friends and a bottle of wine!
Get Some Culture at the Castro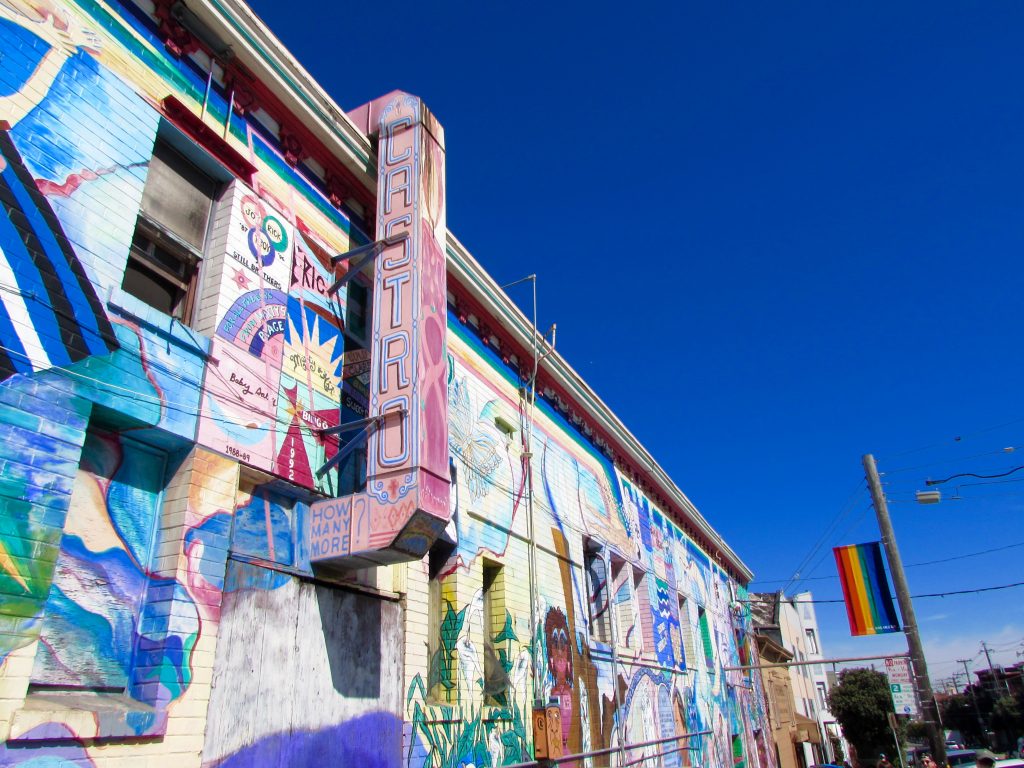 The Castro District is loaded with history and culture. San Francisco has been one of the world's most popular LGBT hubs for decades, and the Castro is one of the first gay neighbourhoods in the United States. Throughout the 1960s and 1970s, it transformed into the LGBT mecca it's known as today. The Castro has been prominent in several significant events in history, such as the Summer of Love in 1967 and the political movements started by Harvey Milk. The Castro Theatre is another major landmark worth a look. The theatre was built in a beautiful baroque style and has to be the prettiest place to see a movie in San Francisco!
Take In Lombard Street and the View from Russian Hill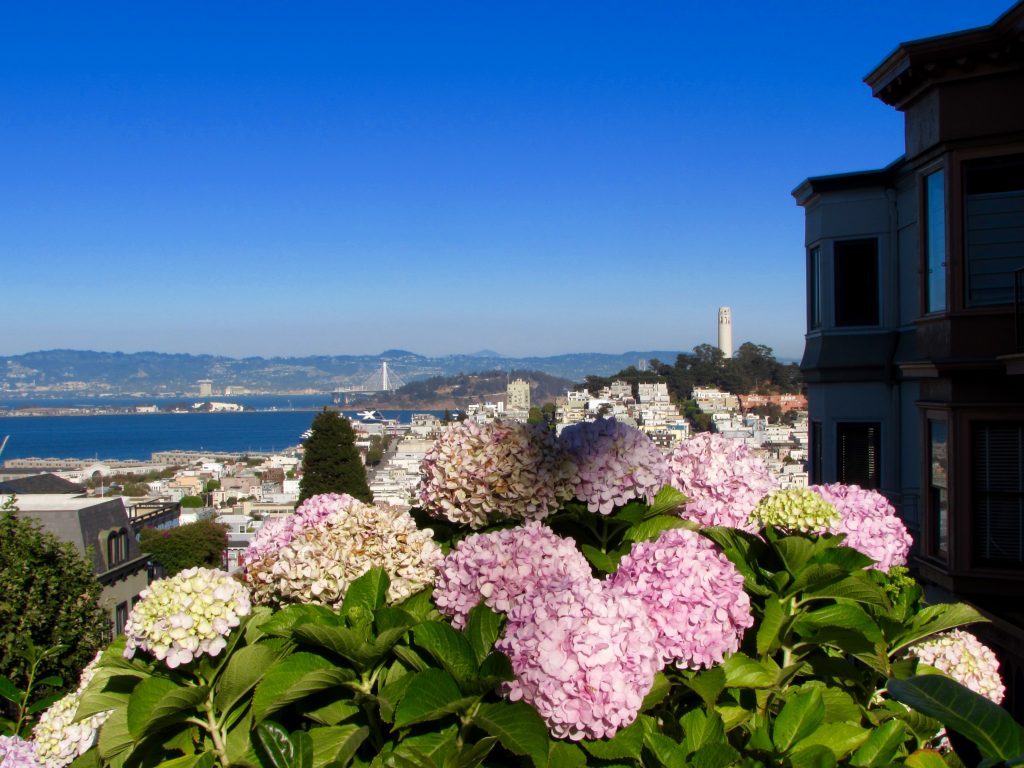 Nicknamed San Francisco's "crookedest street," Lombard Street twists and turns its way up to Russian Hill. Since Russian Hill is so steep, for it to be functional, the street had to be constructed to wind back and forth. You can drive down the hill, but for the best experience, I recommend touring it on foot. The hike up is pretty tiring, but you'll pass some unique houses and be treated to a spectacular view of the city once you reach the top!
Local tip: While Lombard Street is referred to as the most crooked street, it is actually the second. The most crooked is Vermont Street, which is in Potrero Hill near the Mission District.
Explore the Waterfront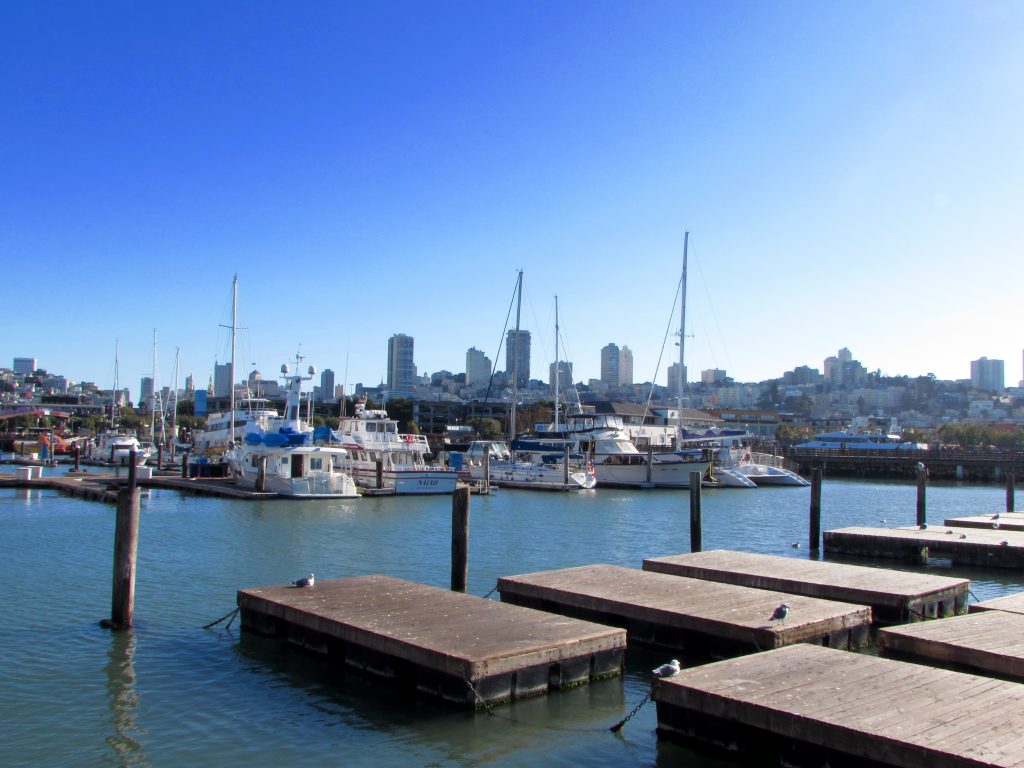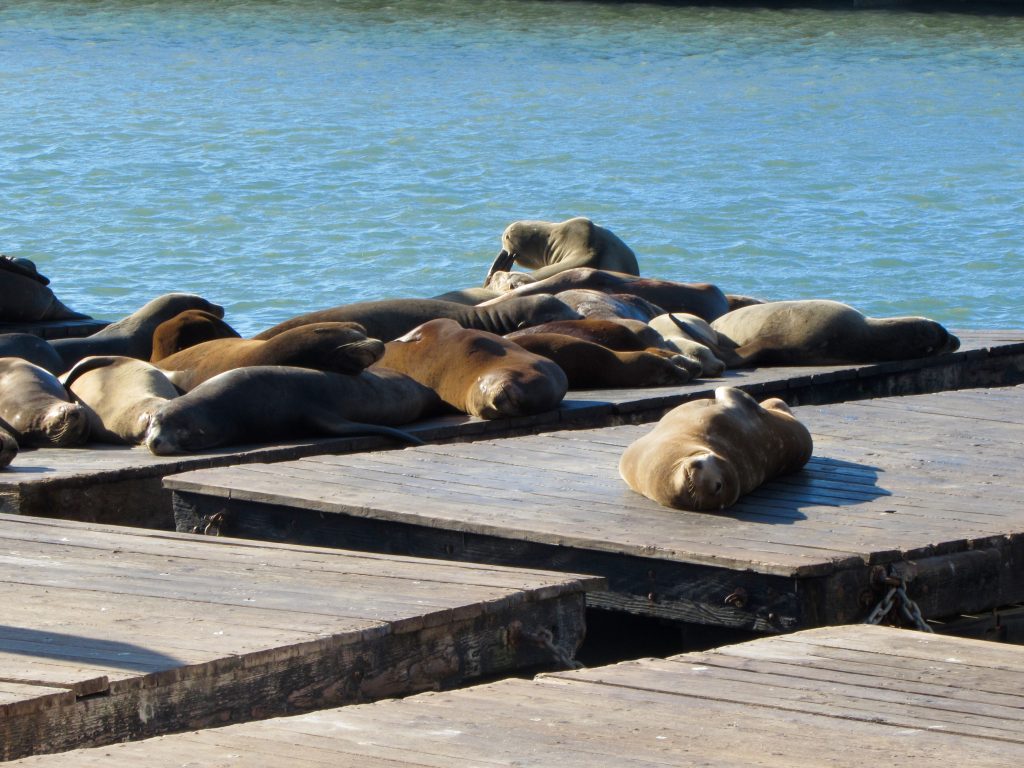 As the "City on the Bay," San Francisco is surrounded by breathtaking waterfront areas to explore. By far, the most popular spot for tourists (but also the busiest) is Fisherman's Wharf. Here, you'll find lots of restaurants, shops, and the city's aquarium. For a similar experience that's a bit less hectic, head to nearby Pier 39. Pier 39 also has tons of spots to eat and drink, and you can watch SF's resident sea lion colony! They like to sun themselves off the side of the pier and are pure entertainment to watch. A bit further down the waterfront is the Ferry Building. Its abundance of shops and places to eat reminded me of Chelsea Market in NYC. It goes without saying that anywhere along the San Francisco waterfront will provide incredible views.
Don't Miss Chinatown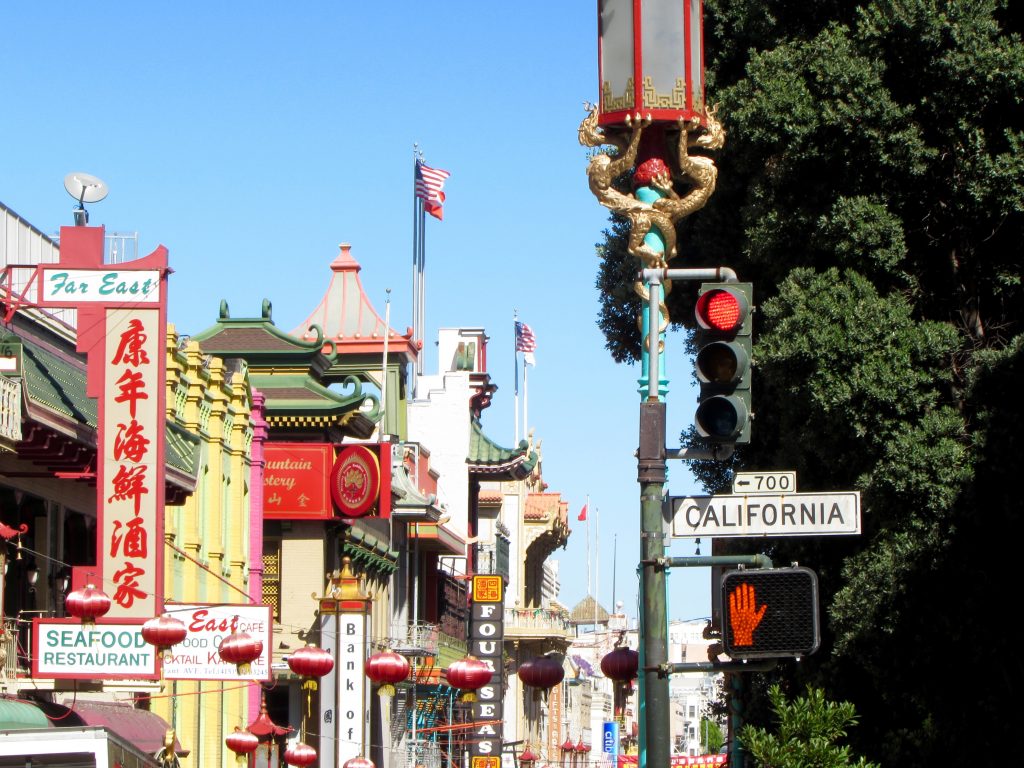 San Francisco's Chinatown has a couple of things that make it unique. Established in 1848, it's the oldest Chinatown in North America. It's also the largest Chinese neighbourhood outside of China itself. Chinatown spans 24 blocks, so it's quite impressive, with lots of authentic Chinese food as well as elegant Chinese temples. The neighbourhood regularly hosts special events, including the famous Chinese New Year and Moon Festival. Chinatown is right in the heart of downtown San Francisco, so it's the perfect spot to visit for lunch in between sightseeing.
Stroll Along Land's End Beach and Sutro Baths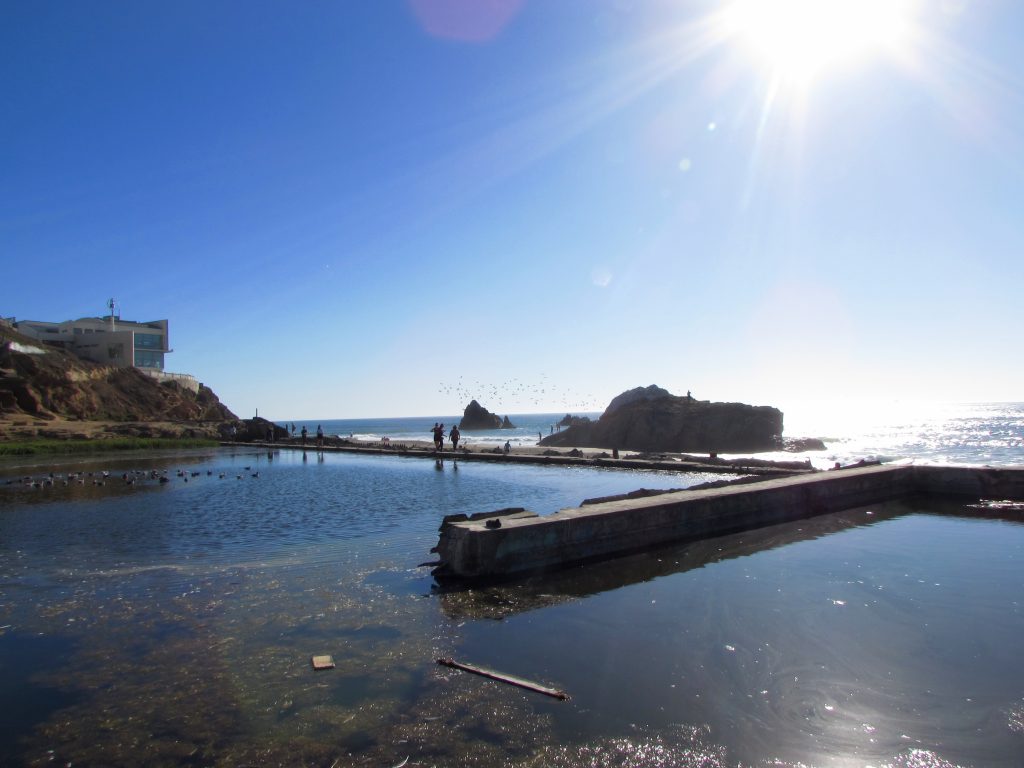 The centre of San Francisco is on the Bay, but head to the far western neighbourhoods of the city, and you'll be right on the Pacific Ocean. Outer Richmond and the Sunset District are full of stunning coastal spots that offer the best places in SF to watch the sunset. At the top of Outer Richmond is an intimate little spot called Land's End. Land's End boasts a lovely beach, leisurely hikes, and beautiful views of the ocean on one side and the Golden Gate Bridge on the other. Land's End is also home to early 20th-century ruins called the Sutro Baths. The Baths were once a popular swimming spot that opened in 1896 and closed in 1965. The baths aren't swimmable anymore but are still cool to see. And next to the baths, you'll find some intriguing caves to explore.
Escape to Alcatraz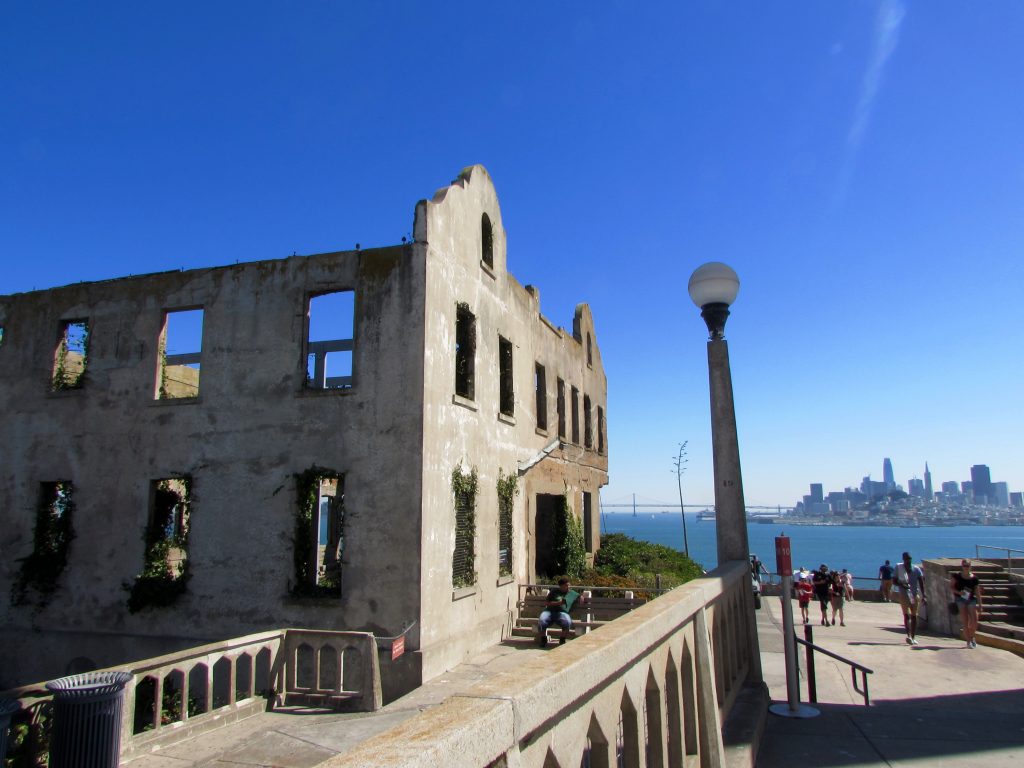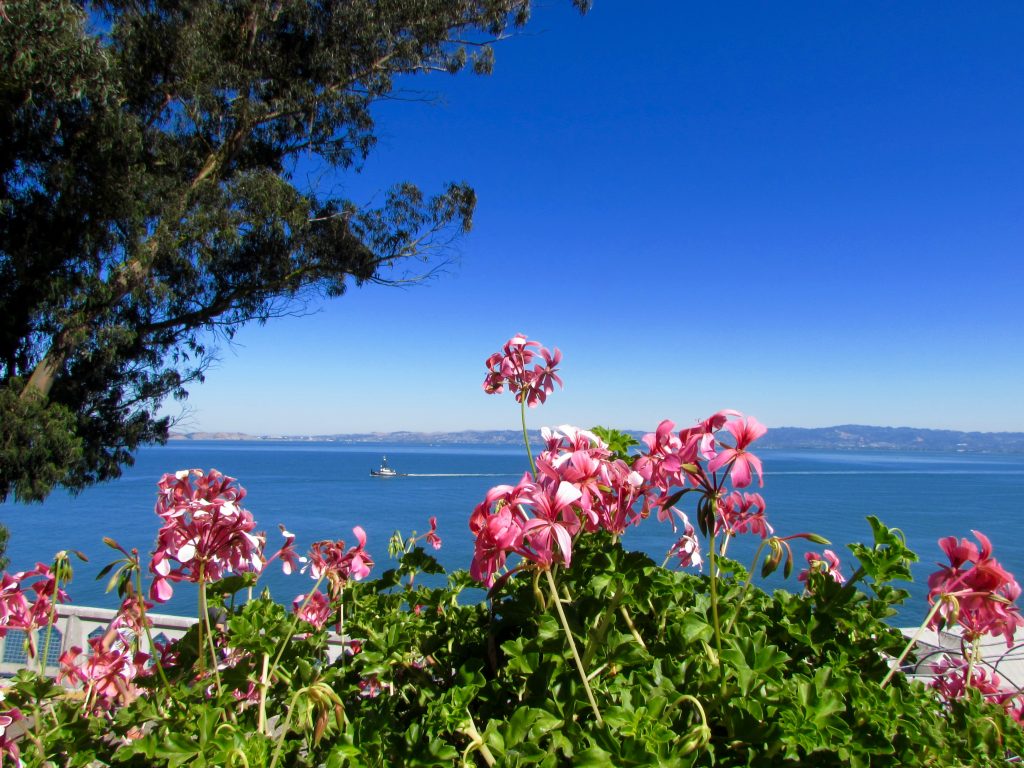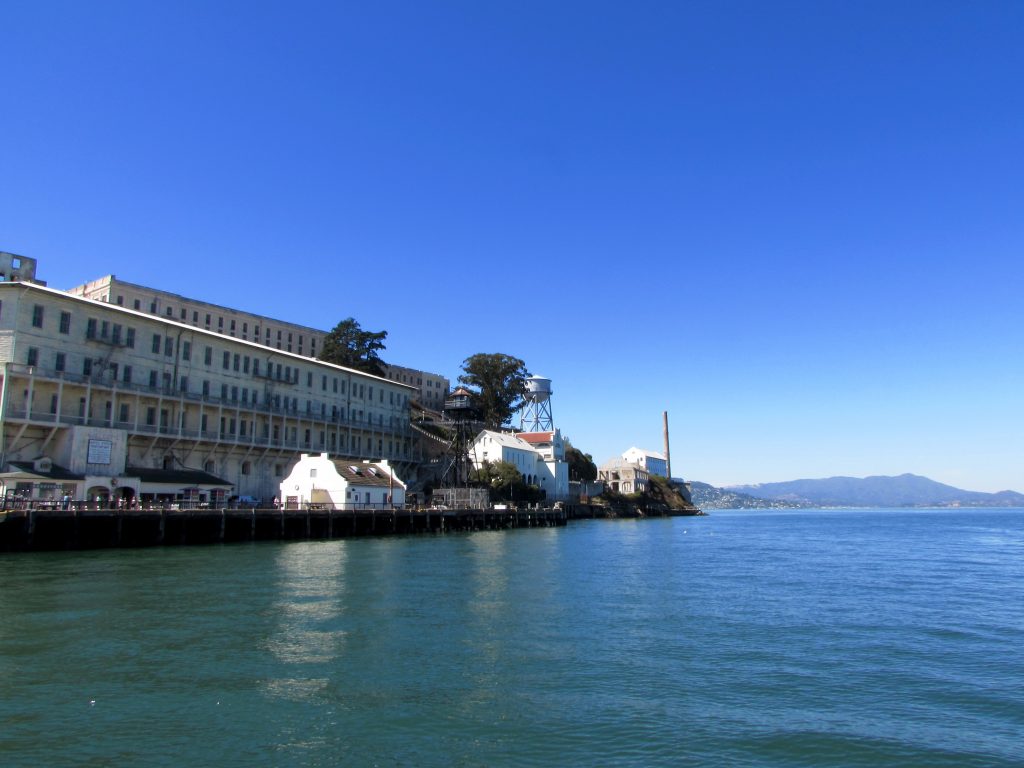 Located within San Francisco Bay is Alcatraz Island—one of the most famous prisons in history. Alcatraz was home to some of the country's worst criminals and was considered to be inescapable due to the strong currents in San Francisco Bay. The prison remained in operation from 1934 to 1963 and is now managed by the National Park Service. Alcatraz faced heavy criticism during its operating years due to its poor treatment of inmates, as well as several riots and escape attempts. The largest was The Battle of Alcatraz, in which two corrections officers and three inmates were killed. In 1962, three inmates carried out an intricate escape plan and disappeared in the Bay. They were presumed drowned, but legend has it they escaped to Mexico. Not long after, the prison shut down.
A visit to Alcatraz is unforgettable. Although the prison only operated for 29 years, it is chock-full of history and incredible stories. You can walk through the prison and tour the cells, dining area, and living quarters of the correctional officers' families. Surprisingly, you'll come across striking gardens on the island, and unsurprisingly, you'll experience another fantastic view of the city. It's a wonder to walk through the prison grounds and imagine what life must have been like on Alcatraz Island back in its day. It's so close to lively San Francisco, and yet a world away.
I don't often use the audio guides when I visit tour sites, but I highly recommend getting the (free) audio guide at Alcatraz. It will teach you all about the prison's history. Tickets for Alcatraz book up fast, so as soon as you know the dates you'll be in San Francisco, be sure to book your tour. Book at least a week in advance (or sooner if you're visiting during a peak vacation time) to avoid disappointment. Your ticket includes a ferry over to Alcatraz, which is a great experience in itself.
There are a variety of ways you can visit Alcatraz, which you can read about here. Tickets start from $38 for a standard day visit.
Day Trips:
If you're visiting San Francisco for more than a couple days, rent a car and venture outside the city. The area around SF is one of the most scenic in the country. An excellent (and affordable) car-sharing site I recommend is GetAround. They offer a wide selection of cars in and around San Francisco. My friends and I rented an Audi convertible and felt very "Californian" for the day navigating the winding roads and hills of the Bay Area.
Take a Tour of Napa Valley and Sonoma Valley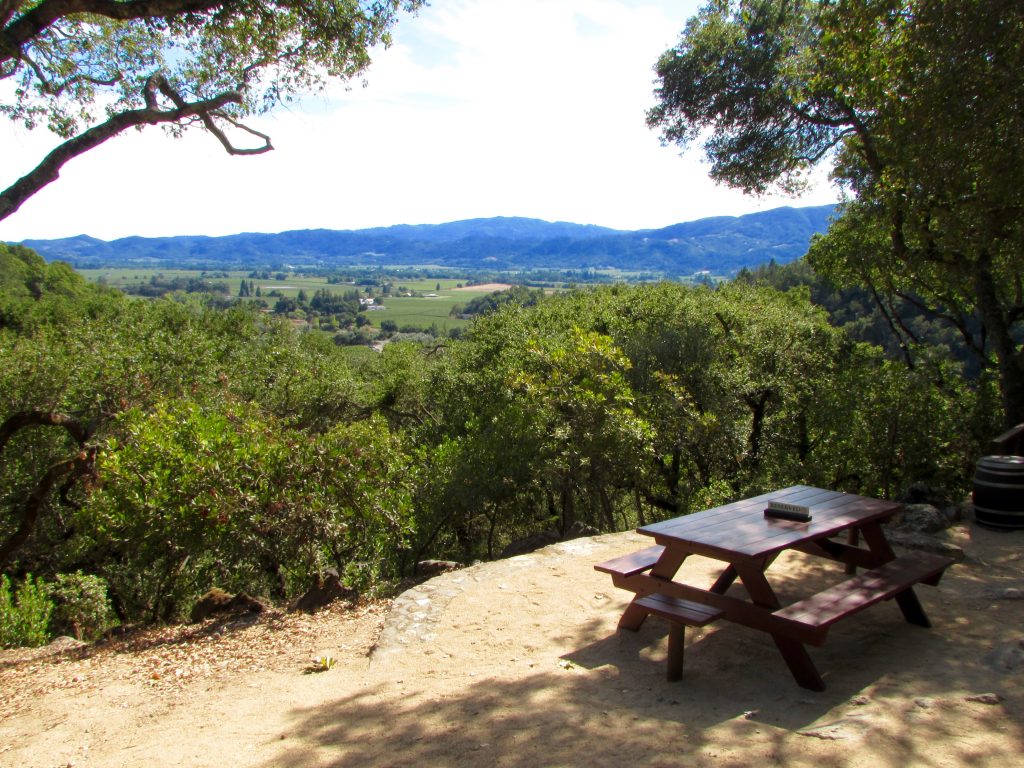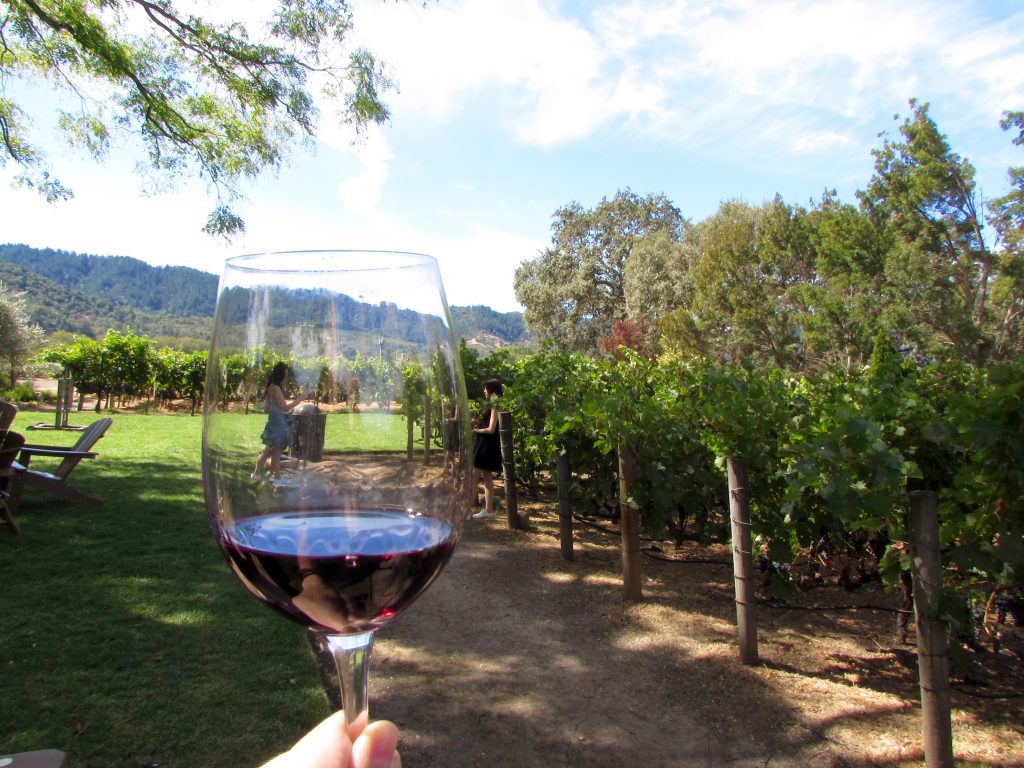 If you consider yourself a bit of a wine connoisseur (or you're like me, and you just enjoy wine!), you can't come to San Francisco without visiting the country's most famous wine regions. There are a variety of wine tours you can join, or rent a car and hit up some of the top vineyards. Explore the picturesque vineyards across the neighbouring Napa Valley and Sonoma Valley and do a little wine tasting. Then, kick back and enjoy the scenery with an extra glass or bottle. Some of the top vineyards I highly recommend visiting are Menage A Trois, Chandon (I've also been to their location in Australia's Yarra Valley!), Buena Vista Winery, Cline Cellars, Piazza Del Dotto, and Liana Estates.
Lose Yourself in the Muir Woods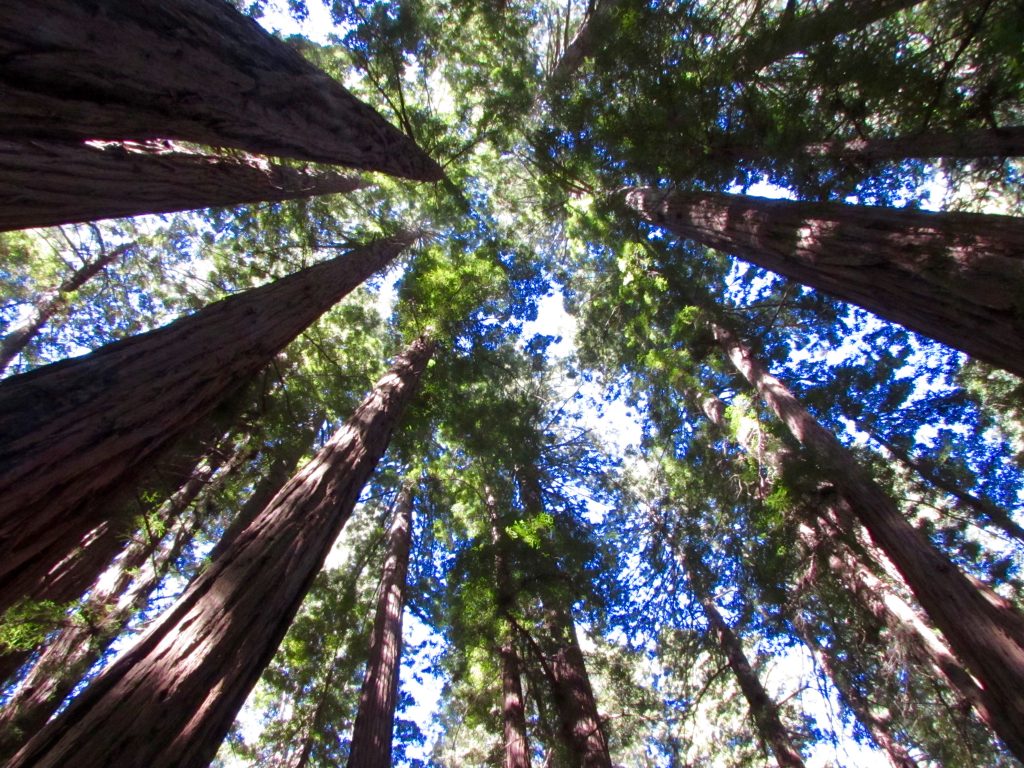 For a less boozy and more active day outside San Francisco, head up to the Muir Woods to see some of California's incredible redwood trees. Redwoods are the tallest species of tree in the world and jaw-dropping to see in person. The Muir Woods is full of easy walking trails that showcase awesome views of the redwoods. The tallest tree in the park is a staggering 258 feet tall. To put that into perspective, the Coit Tower, which you can see from many points around SF, is a mere 210 feet. The Muir Woods offers a beautiful, natural perspective of San Francisco that you won't get in the city.
Cruise to Santa Cruz and Monterey
Drive an hour south of San Francisco, and you'll land in the trendy seaside town of Santa Cruz. Santa Cruz is to Northern California what Santa Monica is to Southern California. It has a small amusement park bordering the ocean, a pristine beach, and an exciting boardwalk. Santa Cruz is located on the top end of Monterey Bay, and 45 minutes away at the other end is the town of Monterey. If Santa Cruz is Northern Cali's answer to Santa Monica, Monterey is the Northern Malibu. Monterey has breathtaking beaches, cliffs, walking and biking trails, and amazing views of the Pacific. Water sports are big in Monterey, and it's the ideal spot for surfing, paddleboarding, and kayaking.
Further afield:
If you want to extend your trip beyond San Francisco, there are many other memorable places to visit in California. After you've spent some time in San Francisco, hop in a car and visit one of these spectacular spots to see another side to California:
Pacific Coast Highway Down to LA
This drive is possibly the most famous and most scenic in the world! Highway 101 is 1,550 miles long and goes all the way from Los Angeles to northern Washington along the West Coast. The most famous stretch of the highway, by far, is between the Bay and LA. Plan a few days to drive this highway so you can take your time and make lots of stops. The view along the PCH is out-of-this-world, and there are times you'll want to pull over and take in the vistas. Key stops along the way are Santa Cruz, Monterey, Carmel-by-the-Sea, Big Sur, Santa Barbara, Malibu, and, of course, Los Angeles.
Yosemite National Park
Three hours inland from San Francisco is one of the world's most beloved National Parks. Yosemite is full of incredible scenery and hiking routes. It's best seen in a few days since it's so vast and offers so much to do. Explorers will revel in the rugged trails, mountains (including the famous Capitan), and refreshing waterfalls. Words don't do this place justice, so be sure to visit for yourself and see how amazing it really is.
Sequoia National Park
Up near San Francisco, you'll see the Redwoods. But head to the Sierra Nevada mountain range, and you'll discover California's other famous trees—the Giant Sequoias. While redwoods are tall, sequoias are wide. In fact, they can grow to be 30 feet in diameter! There are plenty of hiking options through the sequoia groves, so you can see just how monstrous these trees are.
Lake Tahoe
Head east into the Sierra Nevadas, and right before you hit the state border, you'll come to Lake Tahoe. Although it's stunning all year round, Tahoe is renowned as a winter playground for Northern Californians. In the winter, Lake Tahoe is one of the most popular ski spots in the country. And in summer, the lake is just as inspiring. Enjoy gorgeous hikes, water sports, and local breweries and wineries for tastings to top off the day.
I've visited many cities, but San Francisco stands out as one of the most beautiful. The locals are some of the friendliest folks you'll meet, the food and nightlife scene is to die for, and the outdoor lifestyle is an adventurer's dream. Once you've had a taste of San Francisco, you'll fall in love and crave a second helping.
"One day if I die… I'll look around and say 'It ain't bad, but it ain't San Francisco.'"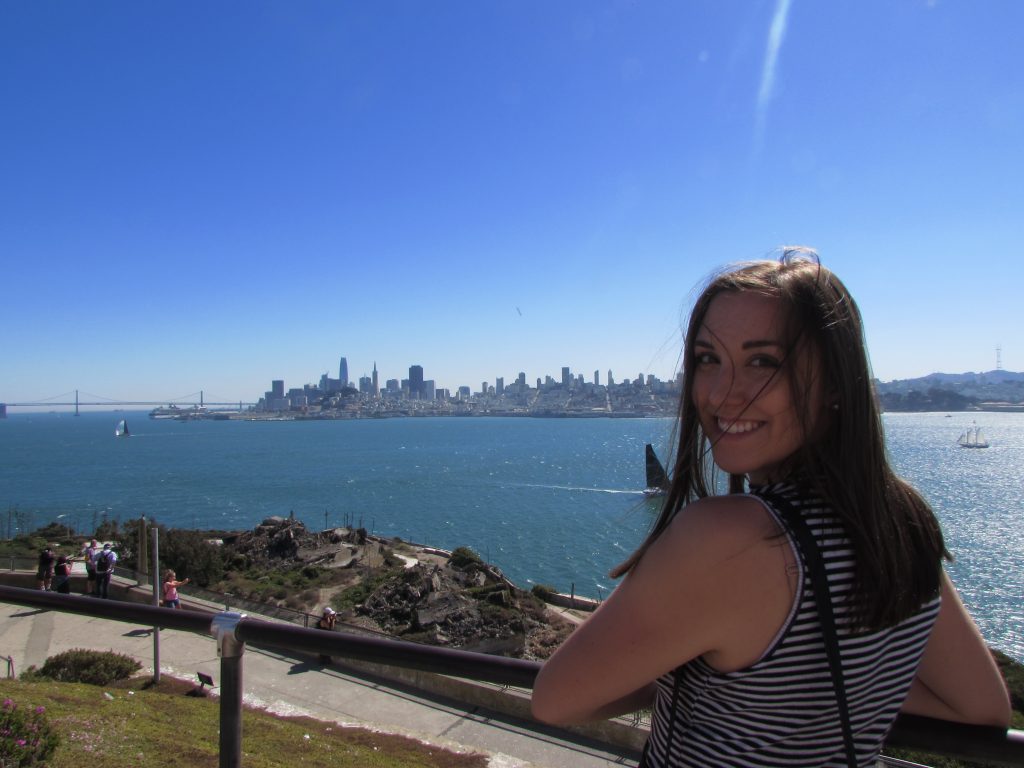 What are some of your favourite things about San Francisco? Let me know in a comment!
Like this post? Pin it!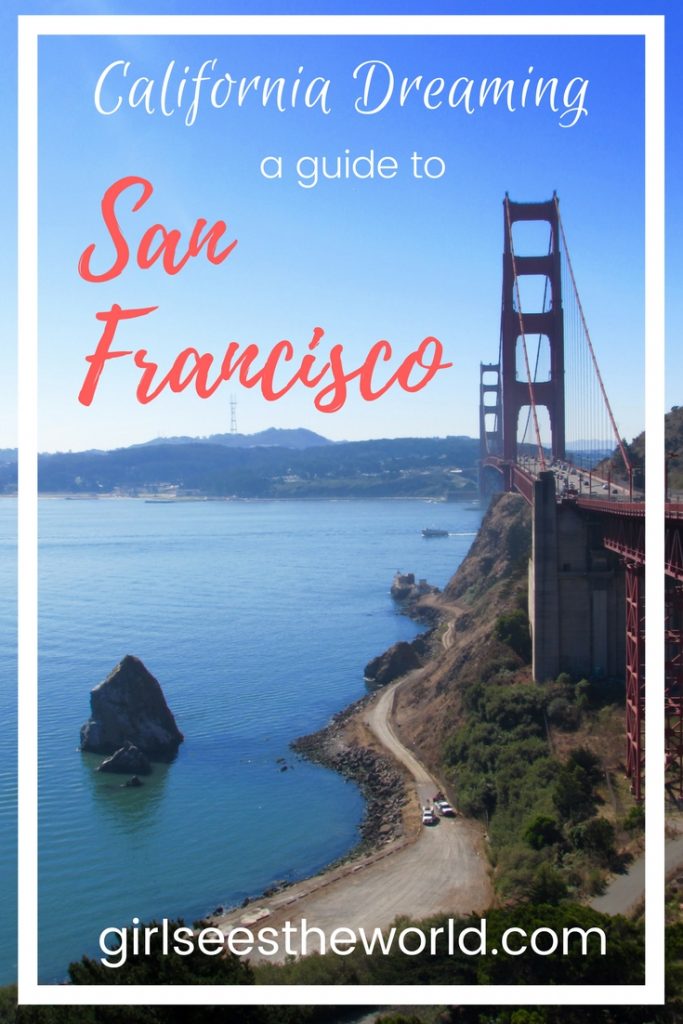 Hi I'm Christie, a 28-year-old girl originally from Boston who has spent time living in New York City, North Carolina, France, Australia, New Zealand, and London. I love moving to new places and exploring them as a local, and I can't see my nomadic expat life stopping any time soon! I have no greater passion than travel, and when I'm not exploring I spend my free time reminiscing on past trips and daydreaming about future travel.