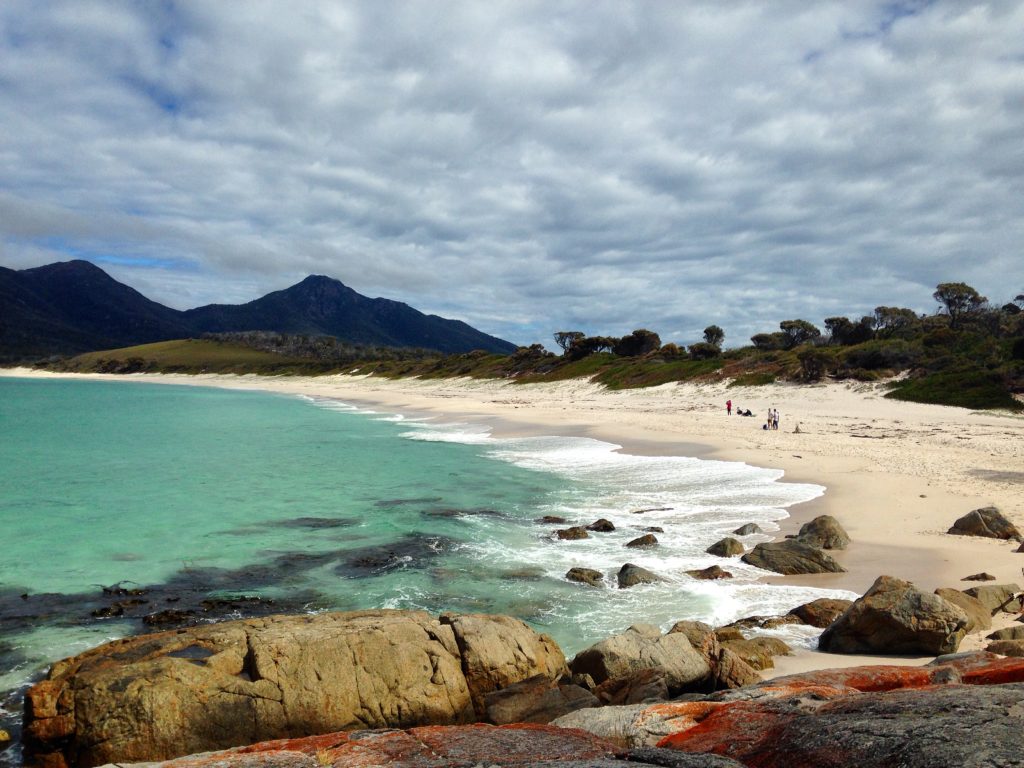 When you think of places you need to visit around Australia, the first places that come to mind are probably Sydney, Melbourne, the Gold Coast, the Great Barrier Reef, and Uluru. Try to think of some more destinations and you'll probably think the Whitsundays, Fraser Island, Byron Bay, Adelaide, and maybe Perth. The state that tends to be the most under the radar, and sometimes forgotten, is also one of the most unique and interesting: Tasmania. Before doing some research on the state, the only things you might know about it are that it's a little island south of the Aussie mainland and it's most known for the Tasmanian devil. But look into Tassie a little more and you'll realise just how amazing this little state is! A few months ago, I visited Tasmania with some friends and did a road trip to some of the state's highlights. It has such a unique vibe compared other parts of Australia that I've been to—New South Wales, Victoria, and Queensland—and even the big Tasmanian cities have a very different feel to them. I could almost compare Tassie to the north island of New Zealand and Auckland, but possibly even more impressive!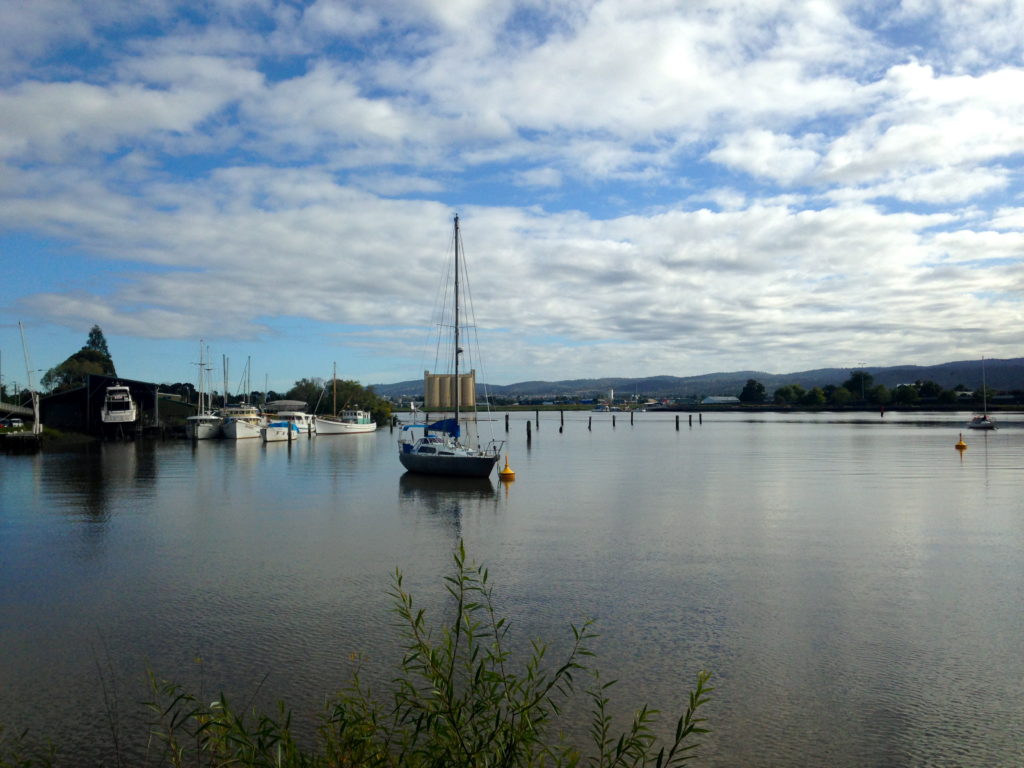 Tasmania is a small island state that's a quick flight or ferry ride away from Melbourne. Tassie actually has a really interesting history to it that a lot of people don't really know about. When Australia was first settled by the British, it was where they sent all their criminals. The worst criminals were sent to Tasmania where they suffered from the worst convict labour in any of the British colonies. Even after criminals stopped being sent to Tassie, it still had a bad reputation of being full of disease, prostitution, drunks, and lawlessness for years. Over time though, Tassie's reputation has improved and it's a must-see place to experience in your travels around Australia! Public transport in Tasmania isn't great, so the best way to see the state is to rent a car and hit as many places as possible. Below are some of my favourite spots that you need to have on your Tassie itinerary.
Hobart
Hobart is the biggest city in Tasmania, although "biggest city" doesn't mean much as it only has a population of about 200,000! Even though it's a small city, Hobart is so beautiful and there are lots of cool things to see and do around the city. It's surrounded by beautiful nature and is making a name for itself because of its great food and beer culture!
Salamanca Market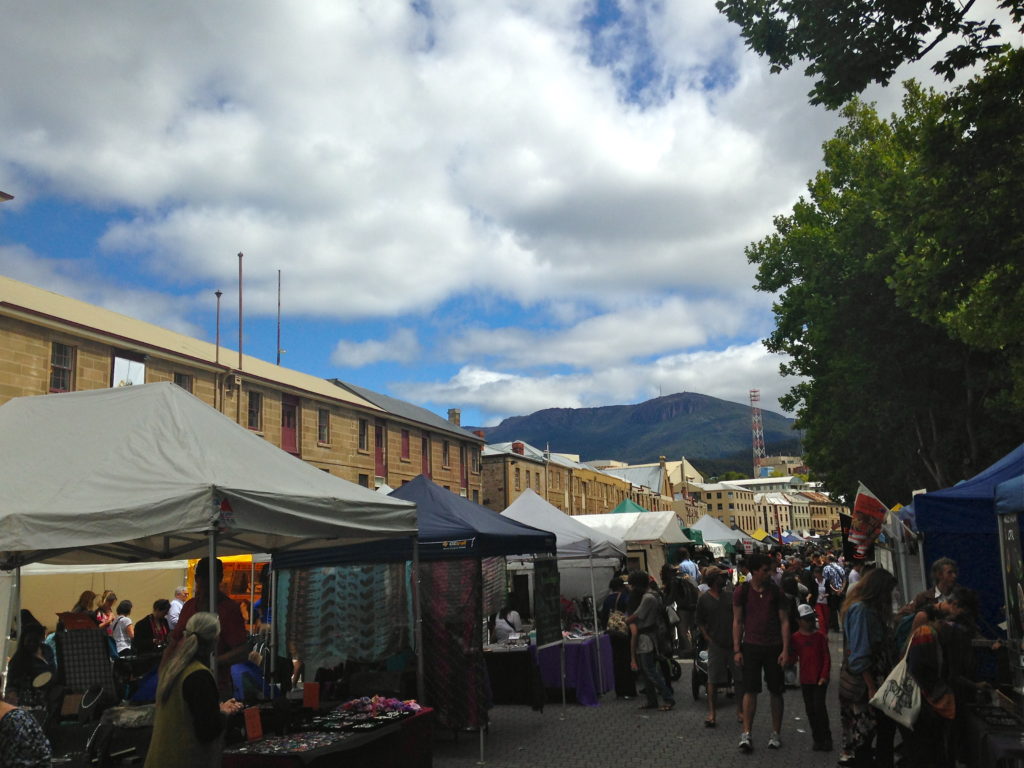 One of the most famous things to experience in Hobart is the Salamanca Market which happens every Saturday. The market is enormous and has rows and rows of stalls selling food, clothing, souvenirs, books, jewellery, antiques, and anything else you could possibly want from a market. The area surrounding the market is so cool too, with lots of history and great restaurants. The stone buildings and small alleyways almost make it feel like you're in Bath, England! I recommend visiting a restaurant called Jack Greene which has great burgers and paddles of local beers.
Waterfront and Constitution Dock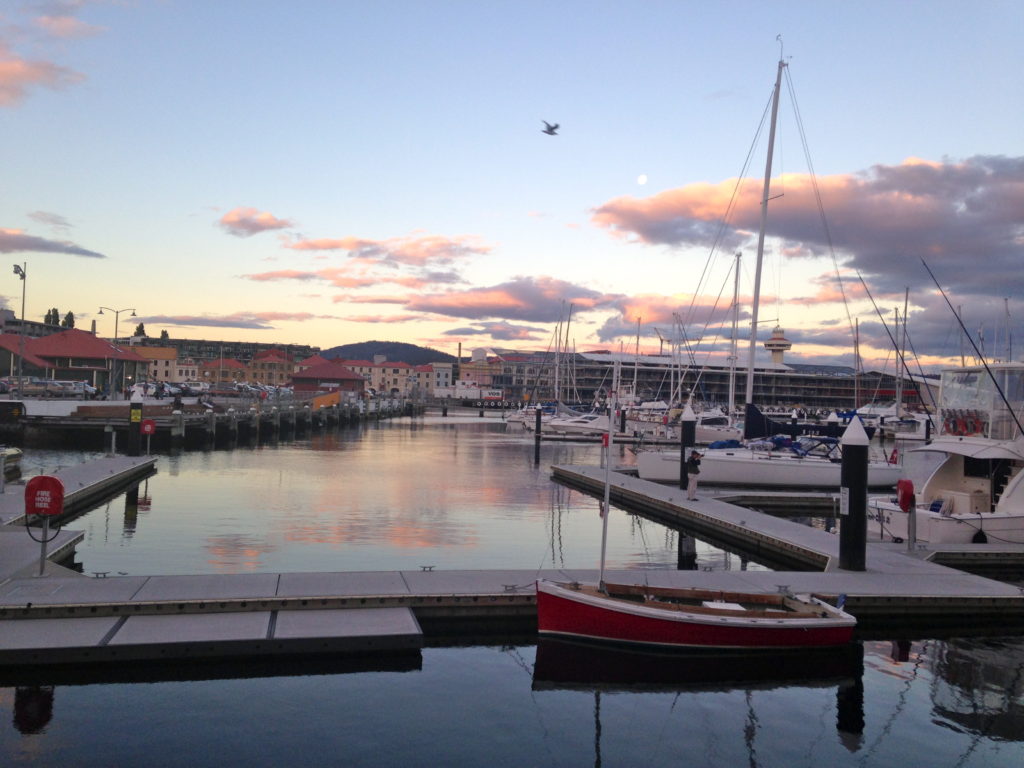 Definitely my favourite area in Hobart is the waterfront and Constitution Dock. It feels so peaceful and beautiful walking the docks surrounded by the harbour and lots of pretty sailboats. Constitution Dock is also lined with amazing restaurants, and you can't leave Hobart without getting some fresh fish at one of the restaurants! My friends and I went to a small (but pretty well-known) fish and chip shop called Fish Frenzy which has lots of waterfront outdoor seating. If you visit Constitution Dock around sunset, prepare for a breathtaking view!
Mount Wellington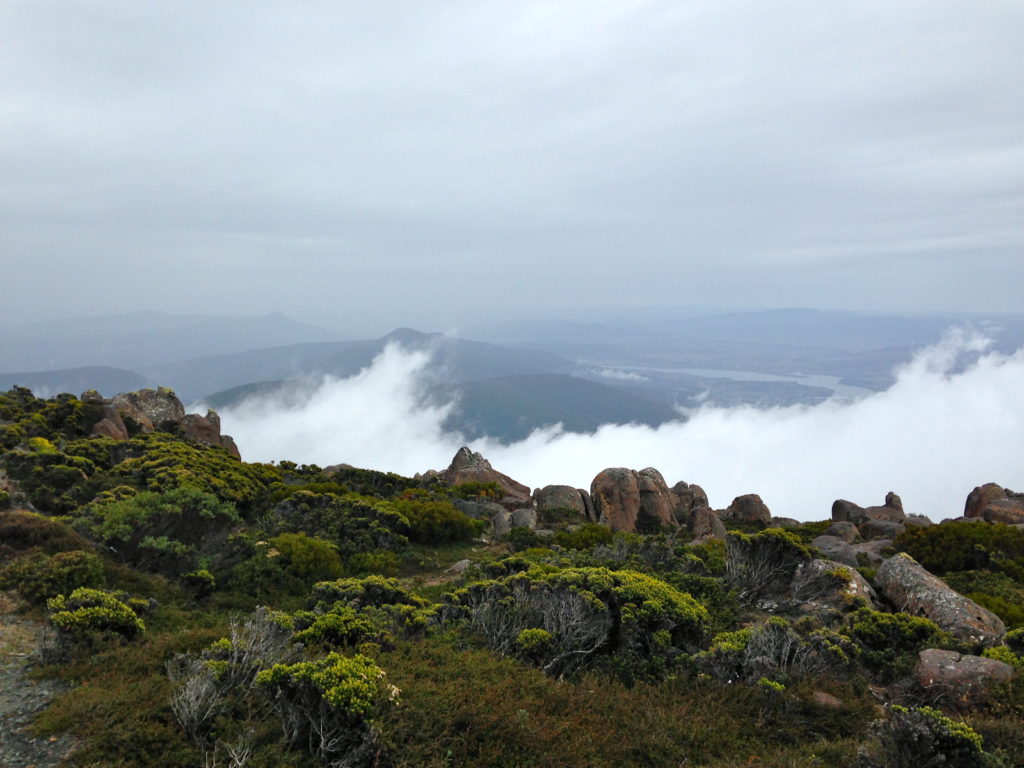 On one side of Hobart is the harbour and on the other is a big mountain that you can always see towering over the city! Its pretty to view from below, but make sure you also see the view from the top. If you can, try to visit on a clear day because since the mountain is so high, there's usually fog surrounding the peak. You can drive up the mountain, and if you're feeling adventurous, there are lots of different hiking trails you can take to the top.
The MONA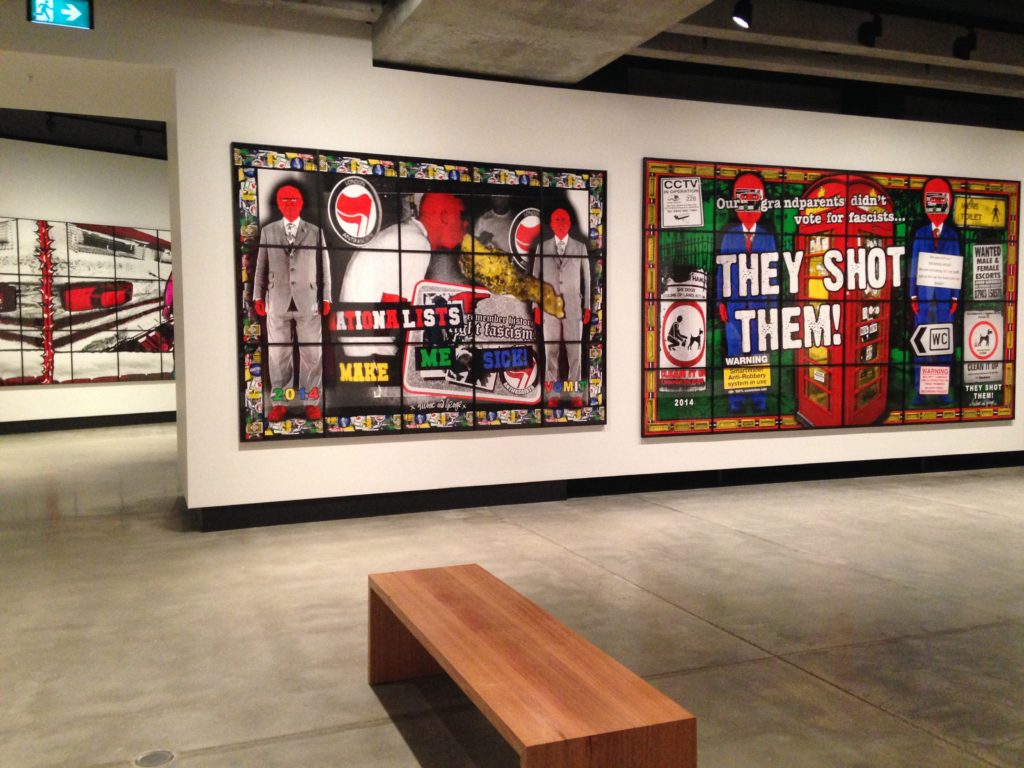 The MONA, or the Museum of Old and New Art, is definitely the most popular museum in Tasmania and one of the most highly regarded in Australia. The museum is only five years old, but has quickly become really well-known and a must-visit when you are in Tasmania. Like the name says, the museum is full of both contemporary and ancient art, which make for an interesting mix of pieces. Some parts of the museum are a little strange, but definitely interesting. And the museum is on a peninsula, so there are some amazing water and mountain views when you walk around the outside!
Battery Point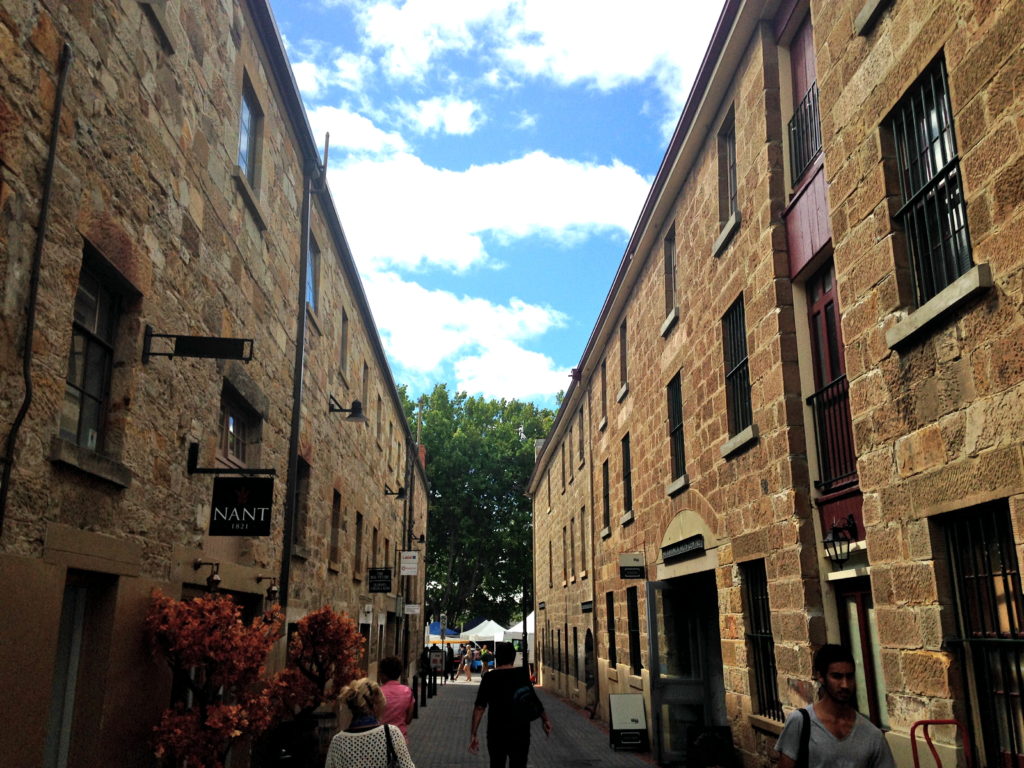 Just outside the central part of Hobart is one of its most historical neighbourhoods, Battery Point. It used to be known as the "red light district" of Hobart, but just feels quaint now. It's full of old-fashioned laneways and cottages with lots of great restaurants and cafes. To discover more about the neighbourhood and its impact on Hobart's culture, there's a self-guided historic walking tour that you can take through the winding streets and back alleys of Battery Point and Hobart's CBD.
Launceston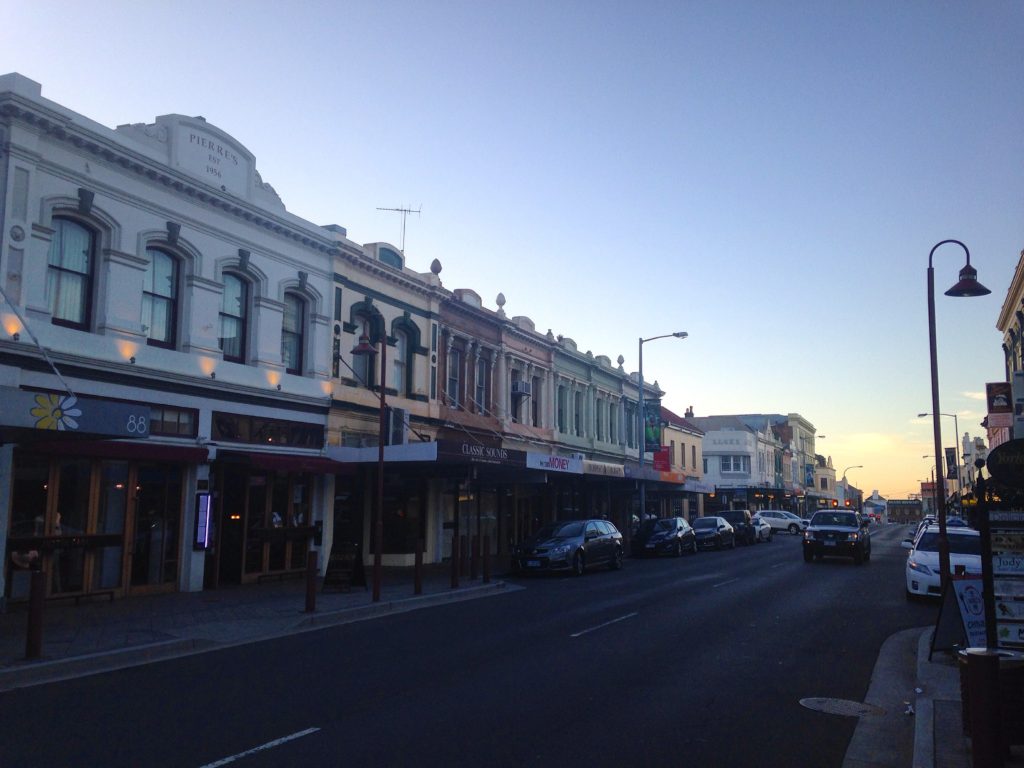 A little further north is Launceston, Tasmania's second biggest city. Again, the word city is probably an overstatement, since its population is less than 75,000. Launceston is located on a river and has a totally different feel to it than Hobart. The city feels really European-influenced, both in its architecture and its culture. The city is known for having an amazing food scene, possibly one of the best in Australia outside of Melbourne!
Cataract Gorge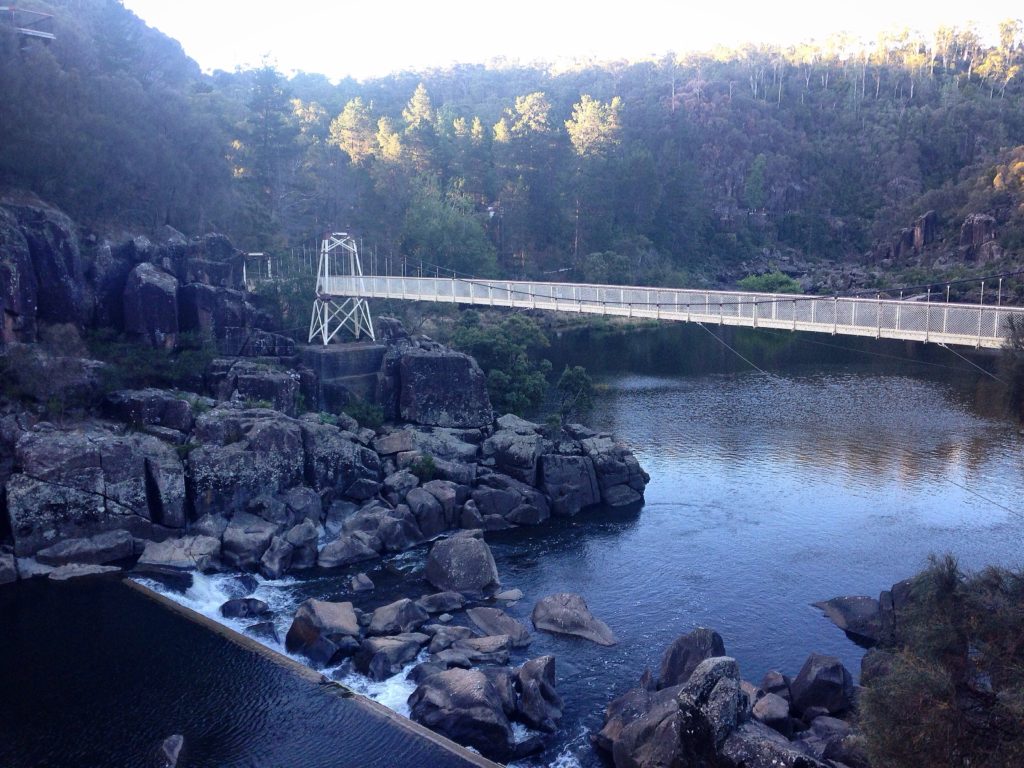 The main attraction in Launceston is the Cataract Gorge right in the middle of the city. It's beautiful to see and there are some walking trails around the area that give you an amazing view of the gorge. If you are into rock climbing, apparently there are some amazing climbing spots around the gorge. The two friends I visited Tasmania with are rock climbers, so they did some bouldering when we were visiting the gorge. Also keep an eye out for all the amazing wildlife nearby! We saw so many wallabies and even lots of wild peacocks!
Tamar Valley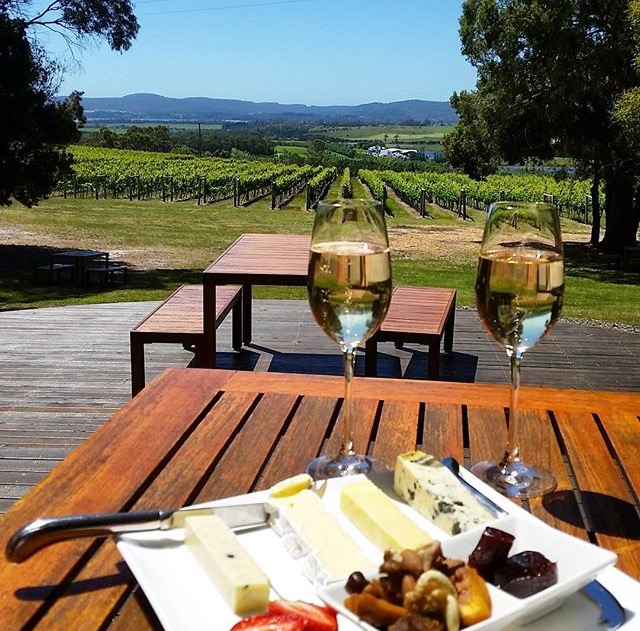 @martainv
Just outside Launceston is one of the best-known wine regions in all of Australia. The Tamar Valley is full of amazing vineyards and beautiful scenery. It's a cold weather wine region and the best varieties to taste are sparkling, chardonnay, riesling, cabernet sauvignon, and pinot noir. There are lots of amazing vineyards to visit, and if you have a whole day to dedicate to wine tasting, the best way to experience the Tamar Valley is through a tour. But if you visit on your own, some of the most popular wineries to visit are Rosevears Estate, Kreglinger Wine Estates, Delamere Vineyards, Dalrymple Vineyards, and the Bay of Fires Winery.
Bridestowe Estate Lavender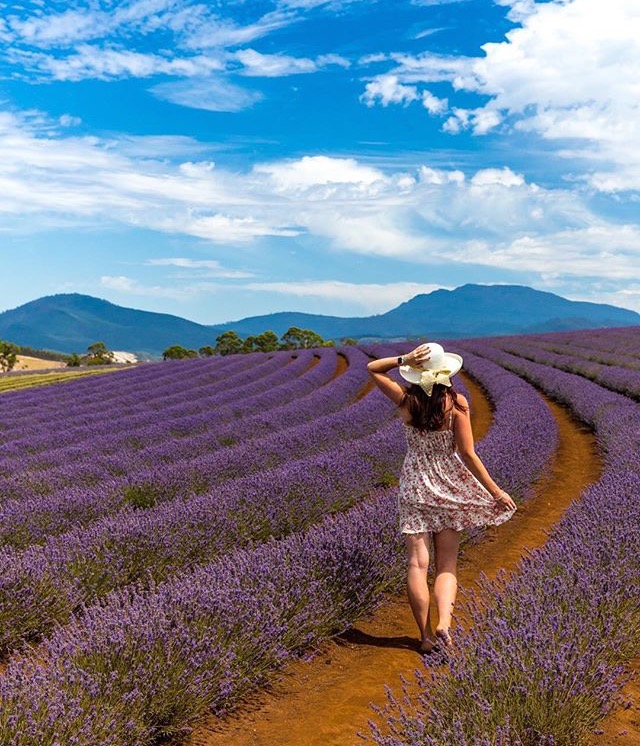 @tassieadventurer
Apart from wine, one of the things that Tasmania is most well-known for is its lavender. Wherever you visit in Tasmania, you'll see lots of souvenirs and products made with lavender: soaps, bath oils, sweets, perfumes, candles, tea, and so much more than you even knew could be made from lavender! Definitely the most incredible lavender fields in Tasmania are at the Bridestowe Estate just north of Launceston. For the most amazing scenery, try to visit in the spring or summer, and make sure you try their signature lavender ice cream!
Freycinet National Park and Wineglass Bay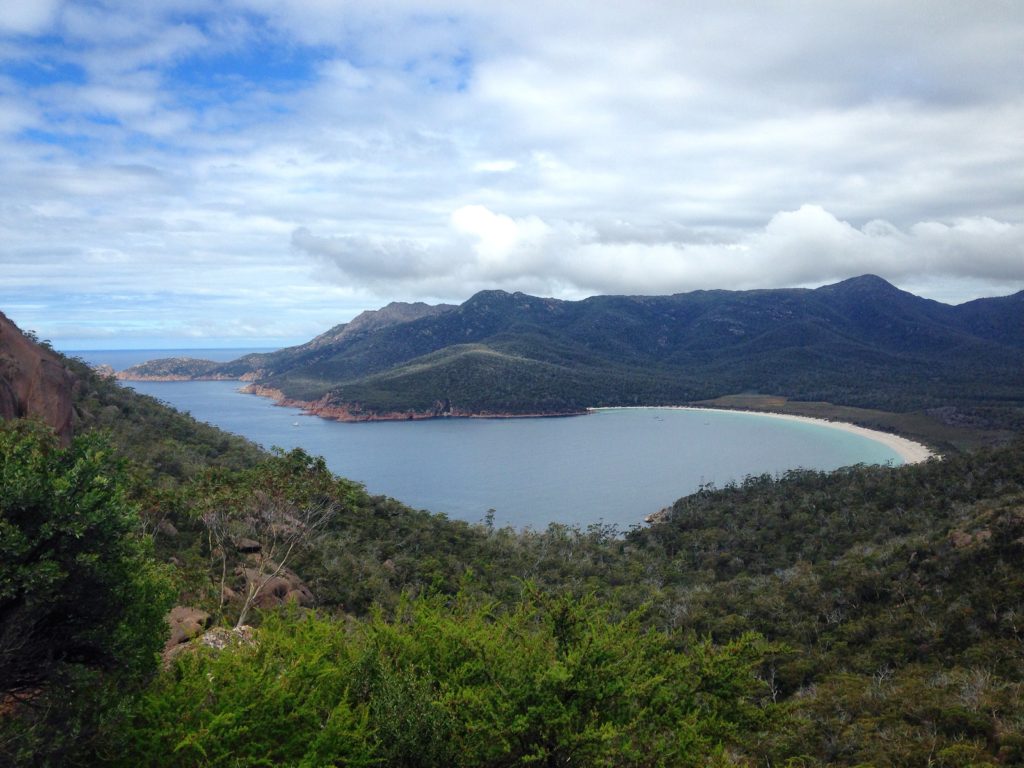 On your drive between Hobart and Launceston, the main place you can't miss is Freycinet National Park. It's a huge national park right on the east coast of Tassie with some incredible views and hiking trails. The most famous place to see in the park is Wineglass Bay, which as you can probably tell from the name is a huge bay shaped like a wine glass! The hiking trails will take you up to an amazing viewpoint of the bay and then down onto the beach which is the perfect place to stop for a picnic lunch on the red-coloured rocks. Then continue along the hiking trail and you'll end up at the Hazards, the second most famous spot in the park where there are bright pink granite mountains rising up around you. Everywhere in the park is amazing and it was probably my favourite place I visited in Tasmania! Also prepare to see lots and lots of cute wallabies. They're so friendly and will come right up to you, even letting you pet them sometimes!
Cradle Mountain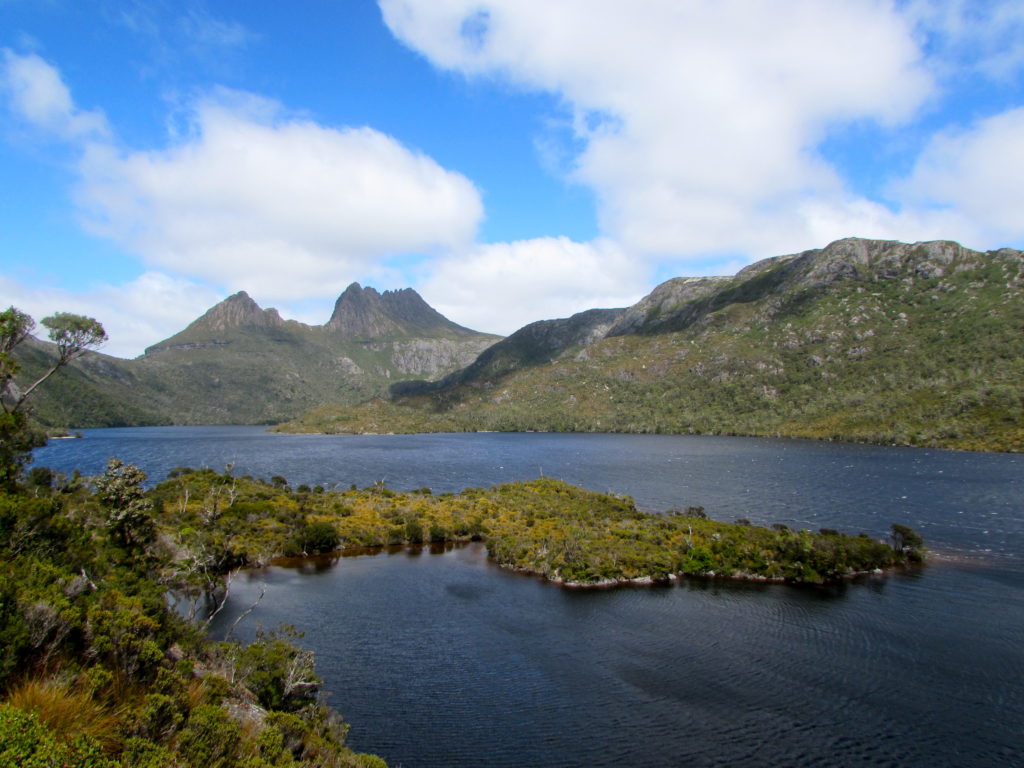 Another national park to visit in Tasmania is Cradle Mountain National Park which is an easy day trip from Launceston. There are lots of hiking trails around the park, some lasting a couple hours and some lasting several days. The most well-known trail (but also the most intense) is the 6-day Overland Track. There are some really pretty views around the park including Lake St Clair which is the deepest lake in all of Australia and Dove Lake which is really nice. The best time of year to visit would definitely be in the warmer months because it can get super cold and windy on the mountain! And you're guaranteed to see lots of animals while you're there too. Wombats are really common and apparently it's possibly (but pretty rare) to spot Tasmanian devils and echidnas. But don't worry if you can't see any Tassie devils in the wild. There's also a Tasmanian devil sanctuary in the national park where you can see devils up close and learn more about them. The majority of Tasmanian devils are in captivity to try and cure them of Devil Facial Tumour Disease which affects about 80% of them. But don't worry, the disease can't be spread to humans or any other animals!
Kayaking tour of the coast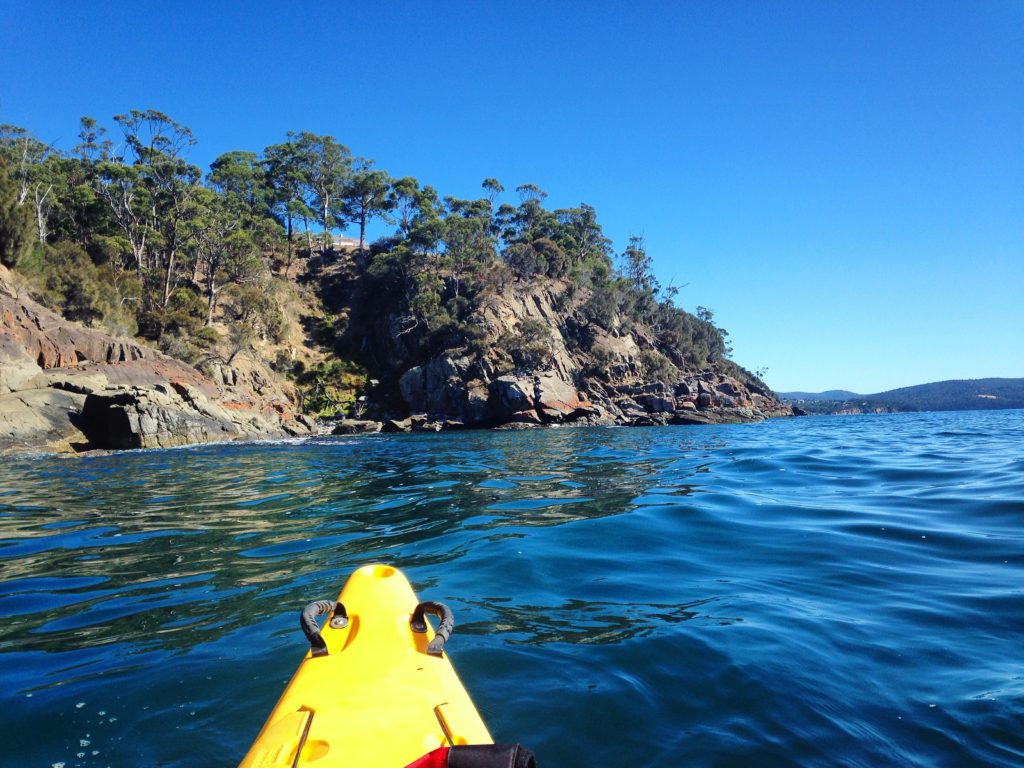 Since Tasmania is an island state and lots of the prettiest places to see are along the coast, one of the best ways to experience it is from the water. If you're feeling adventurous, there are some amazing kayaking tours you can take to see the coast and learn more about the area. My friends and I went on a kayaking tour with a company called Roaring 40s and spent a day kayaking along the coast south of Hobart. We got to see Bruny Island and went into lots of beautiful caves along the coastline. It was also just us and the instructor so we had a really personalised kayaking session! Our instructor was great and knew so much about the area where we kayaked, Tasmania in general, and of course kayaking. This was the first time I had ever gone sea kayaking, and it was a little difficult at times, but such a fun experience!
Bruny Island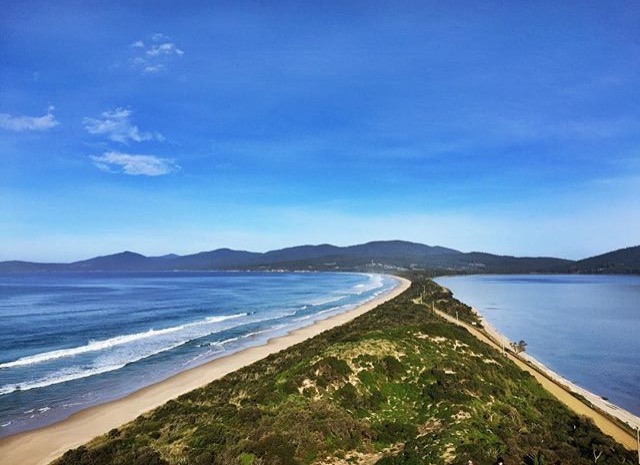 @adriennnemac
While I got to see Bruny Island from a distance while kayaking, I didn't have time to actually visit the island. If you can fit it into your Tassie itinerary though, I've heard it's beautiful! You can take a ferry to Bruny Island from the mainland. Once you're on the island, there are some awesome beaches, a lighthouse, and the Bruny Island Neck Game Reserve. The Hummock has a beautiful lookout, and if you visit around sunset you can see penguins come in and head to their nests in the dunes.
Bay of Fires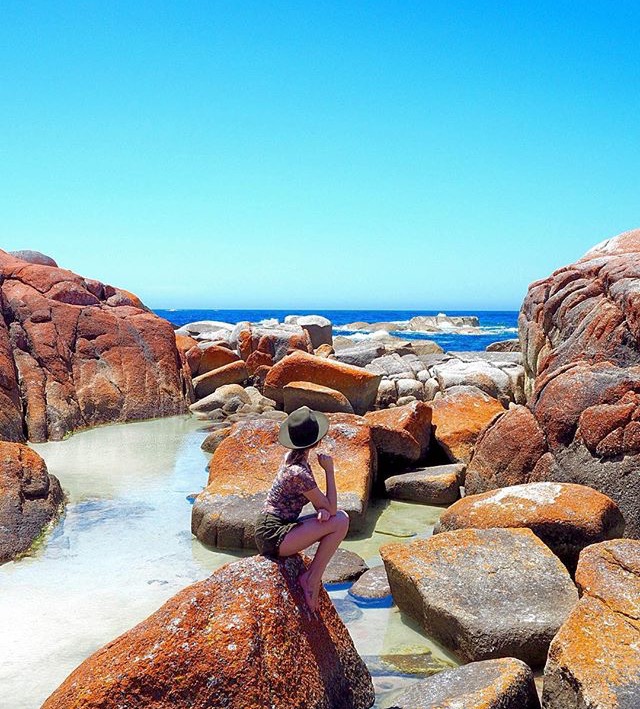 @worldwanderlust
The Bay of Fires is on the Northeast Coast of Tassie. There are some beautiful white sand beaches here and rocks that are bright orange and actually look like they're on fire! You can take some coastal walks, surf, camp, and lots more. The amazing photo opportunities are reason enough to visit!
Port Arthur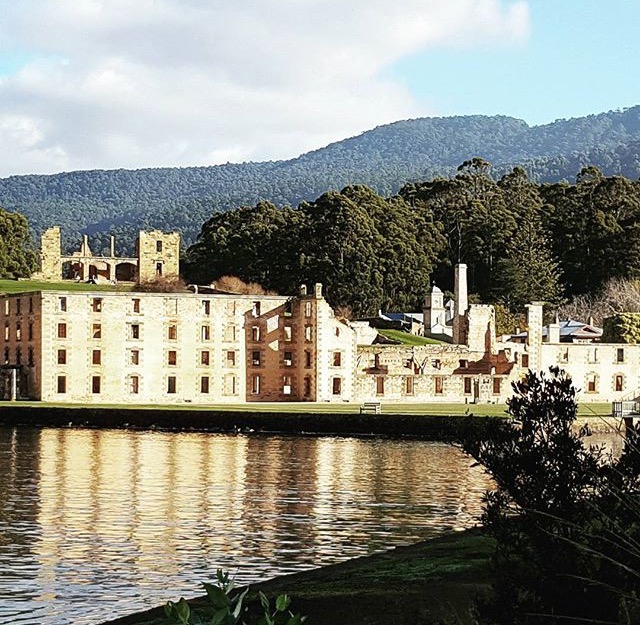 @azzopardifred
Remember when I said Tasmania used to be full of convicts? Well probably the most famous convict settlement was Port Arthur, south of Hobart. Because of all the abandoned prisons and the awful prisoners who lived there, there are lots of ghost stories surrounding the area. If you're really brave, there are nighttime ghost tours you can take to learn more about Port Arthur and its haunted history. You may have also heard of Port Arthur for a sad reason as well: it was where one of Australia's worst mass murders in history happened back in the 90s.
See the Southern Lights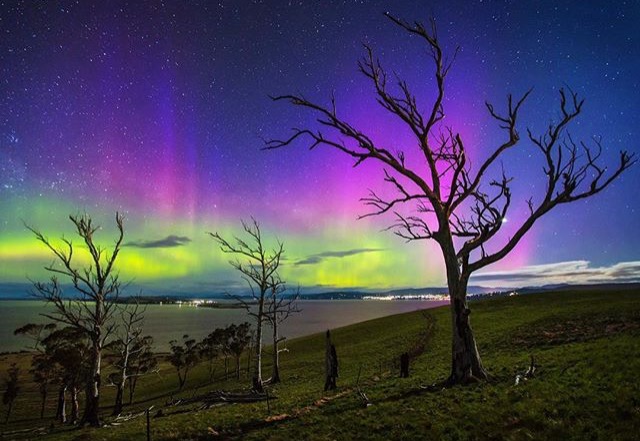 @james.garlick
If you go far south enough in Tasmania you can actually see the Southern Lights! The best time to see the lights is in the middle of the night, around 2am or 3am. Make sure to keep an eye on the weather though because if it's even a little bit cloudy, you won't be able to see much. The further away you get from Hobart and light pollution, the better chance you'll have of seeing the lights. The places where you're most likely to spot them are South Arm Peninsula, Dodges Ferry, and Cockle Creek, which are all favoured by pro photographers. And speaking of photography, don't expect to get a good photo on your iPhone. For the best photos, you really need a DSLR on a long exposure setting, and preferably with a tripod to avoid the photos getting blurry. My friends and I unfortunately didn't get to see the Southern Lights because it was too cloudy, so this is still on my bucket list 🙂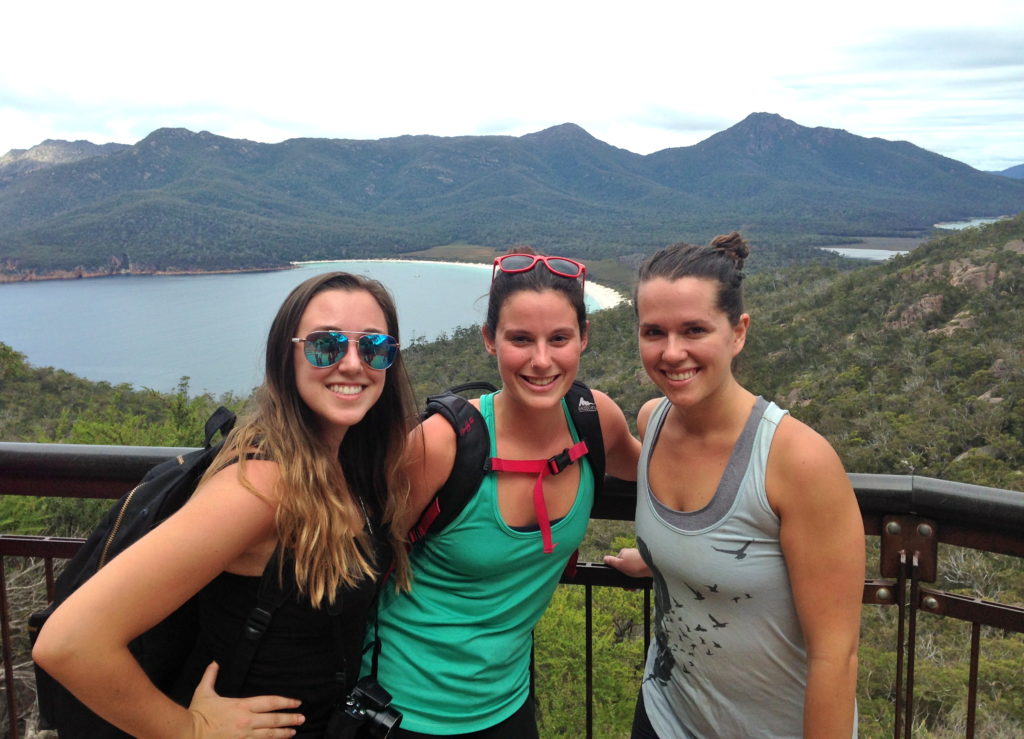 Tasmania is such a cool state and really exceeded the expectations I had of it! It is so beautiful but in a completely different way than any other places I've visited in Australia. There is still so much I'd like to see in Tasmania, so I'd love to go back at some point!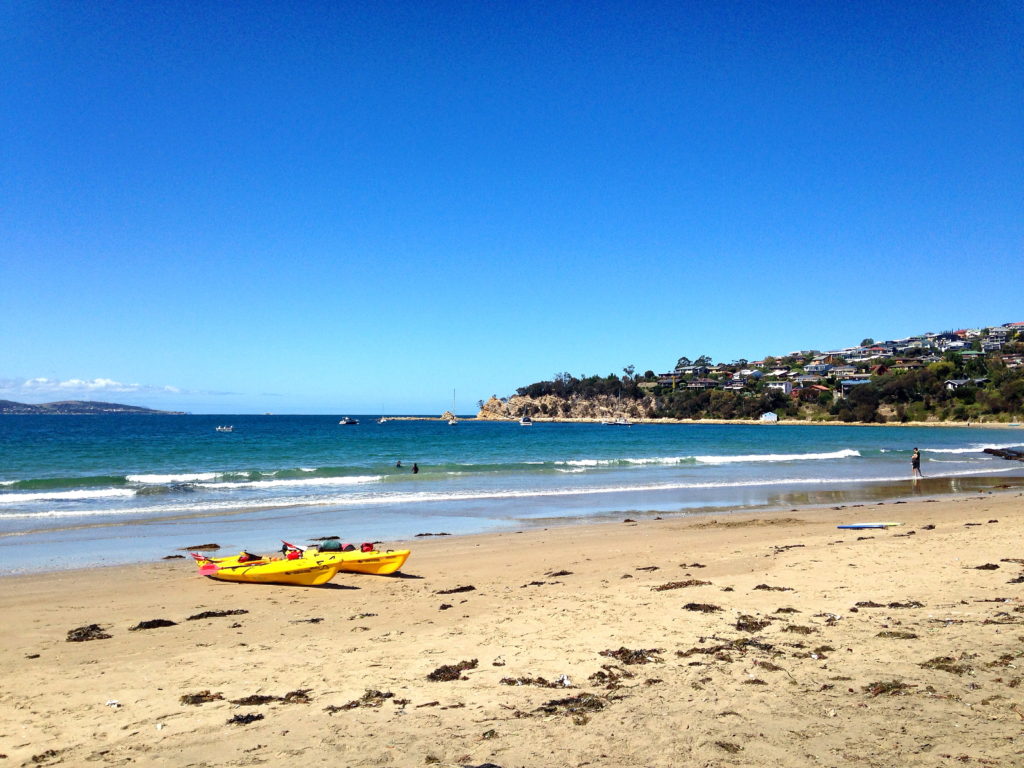 If you've been to Tasmania, what were your favourite things to see and do there? Let me know in a comment!
Hi I'm Christie, a 28-year-old girl originally from Boston who has spent time living in New York City, North Carolina, France, Australia, New Zealand, and London. I love moving to new places and exploring them as a local, and I can't see my nomadic expat life stopping any time soon! I have no greater passion than travel, and when I'm not exploring I spend my free time reminiscing on past trips and daydreaming about future travel.