Ever since I was little, I have had this fascination with the UK and all things British. I think my obsession started with the Harry Potter series and then expanded as I entered my teens and discovered lots of amazing British books and TV shows. Fast forward to today, and I have now been to the UK on 5 different occasions. No matter what, London will always be one of my favourite cities in the world and one of my favourite spots to visit in the UK. But on my last couple visits, I have realized that the magical British feel that I love isn't just limited to the big city. The whole country is full of incredible places to visit, from the countryside to the coast and the smaller cities.
So grab your passport, book a flight to the UK, and explore some of these other awesome (and quintessentially British) places!
Brighton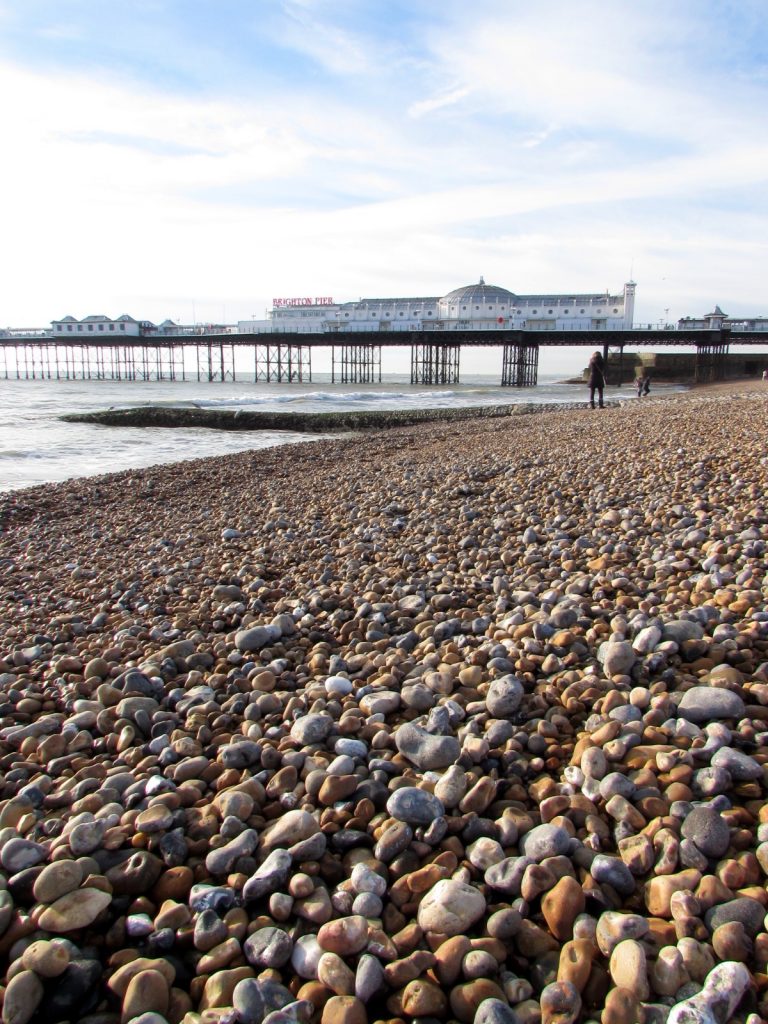 Brighton has been on my radar of cities to visit since I was about 13 and first discovered the Georgia Nicholson book series. It's a beautiful coastal city and is only about an hour and a half from London on the train, so an easy day trip. Brighton seems to have a very artsy feel to it and is full of amazing shops and places to eat. And although the beach is pebbly rather than sandy, it's beautiful to walk along and soak up some sun. I would consider Brighton to be like the British version of San Francisco, and I would happily visit again!
Bath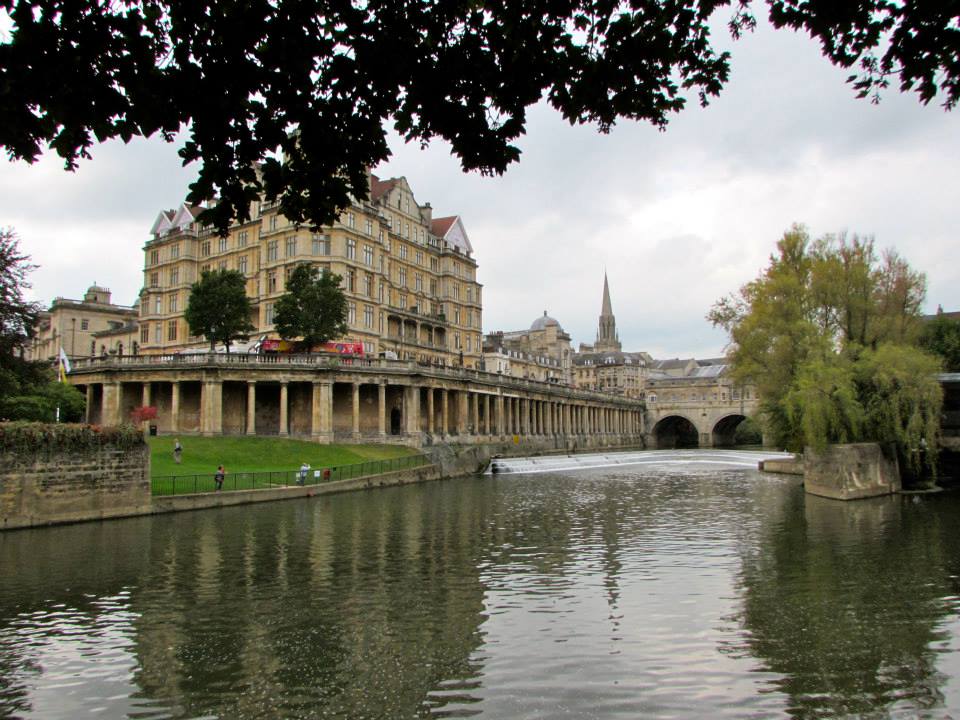 Bath is a small city with some big history in the southwest of England. I visited Bath back in 2014 while my sister was spending a semester abroad there. It's a very walkable city, and it has some of the most beautiful architecture in England. Historically, Bath was a spa town in the Roman empire several thousand years ago. And today, a lot of that old style architecture still makes up a huge portion of the city. For a small city, Bath has a lot of soul and in addition to the tourist attractions, you'll find some great restaurants, pubs, and shows!
Cotswolds
If you're looking for cute little English cottages and charm straight out of The Holiday, the Cotswolds is your place. The Cotswolds make up a portion of southwest England roughly in the area between Oxford and Bristol. It's made up of some beautiful and photogenic villages, such as Castle Combe, Lower Slaughter, Bibury, and Bourton-on-the-Water. The Cotswolds are best experienced at a relaxed, leisurely pace. Rent a car for the weekend, stay at a charming cottage, and take your time exploring this beautiful region.
York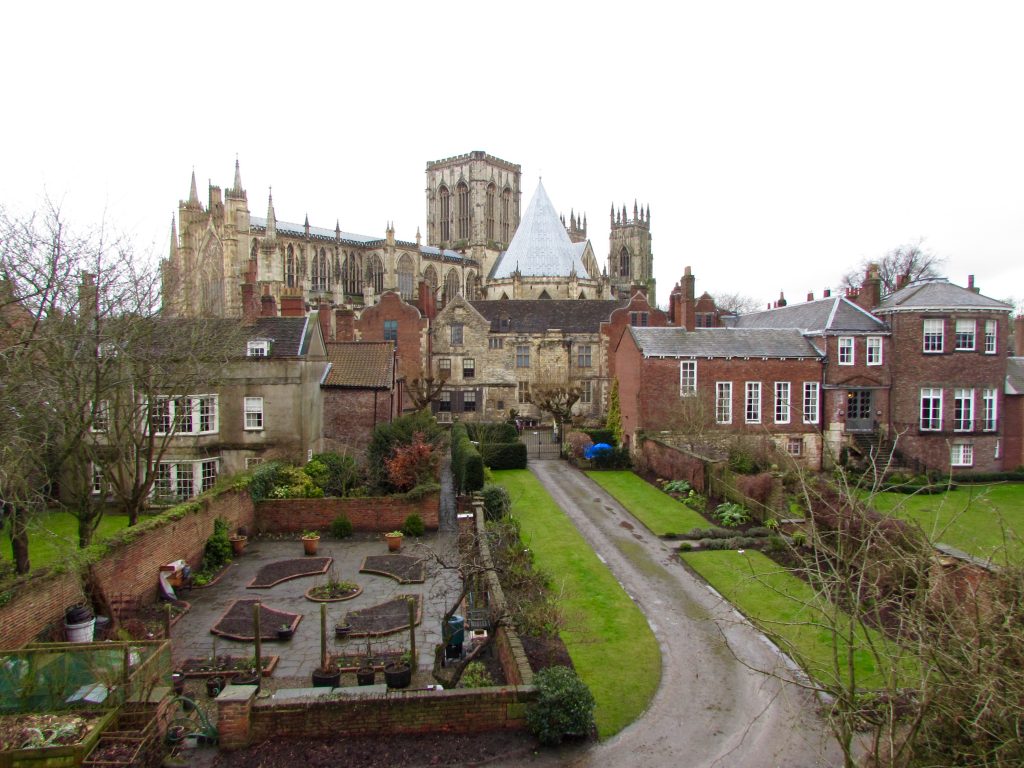 After visiting lots of different places around the UK, I have to say York is one of my favourites. It is full of history, which you can see all around the city. Literally. There are ancient Roman walls surrounding the perimeter of the city! There's lots of medieval history too, with a narrow laneway called The Shambles that looks like it's straight out of Harry Potter and pubs that are hundreds of years old and still look just as they did back then. York isn't a huge city, but there's a big student population, so you won't run out of cool things to do.
Edinburgh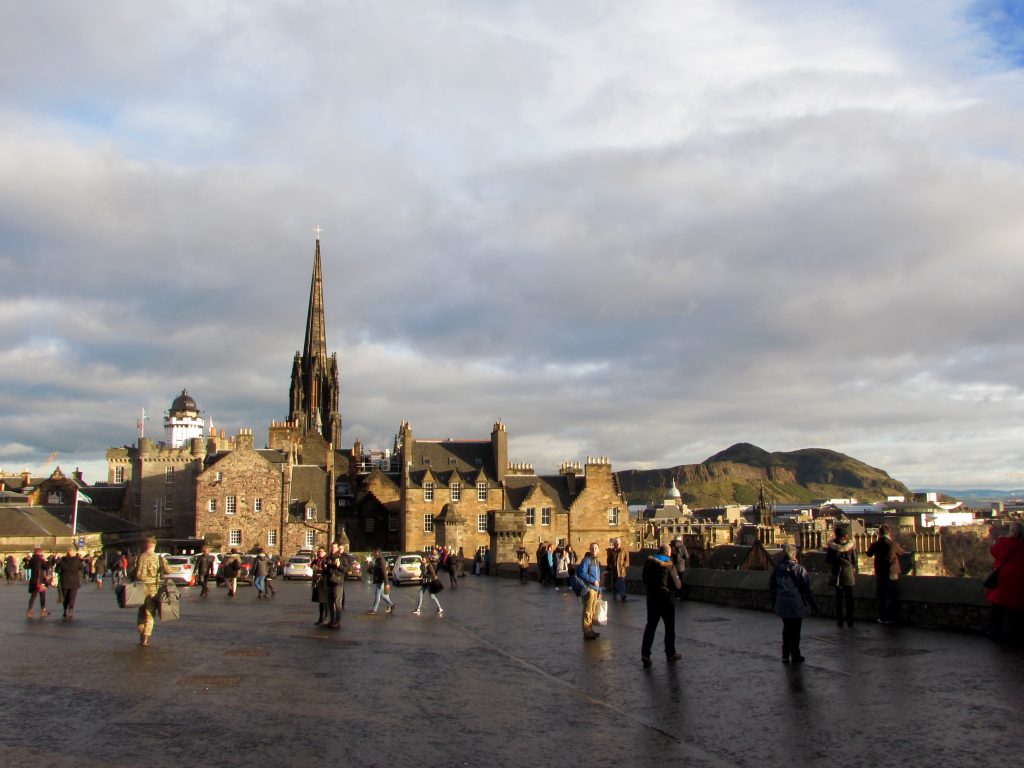 When most foreigners think of the UK, they think of England, but Scotland has just as many amazing places to discover! Edinburgh is one of the (not so hidden) gems in the neighbor to the north. Edinburgh is another city with a feel similar to York and Bath with lots of history and medieval architecture. While Glasgow is the bigger Scottish city, Edinburgh is full of incredible food, shopping, and culture in addition to all the historical landmarks. I visited Edinburgh in early December, and I have to say this is a pretty magical time to experience the city for the first time. There are some awesome Christmas markets (controversially, I may even say better than Winter Wonderland in London!) and the city has this amazing energy to it. And make sure not to leave without trying some haggis. Don't think about what it is, just appreciate it for how delicious it is!
Canterbury
Canterbury probably brings about memories of your school days when you read the Canterbury Tales. Like in the book, Canterbury was a popular place for religious pilgrimages in the Middle Ages. Canterbury is a small city in Kent that is full of medieval charm. Canals run through the city, which may give you the feeling of being in the Netherlands rather than England. One of the best ways to experience the city and its history is to take a boat along the canals and see some of the beautiful architecture, including lots of nice Tudor houses.
Liverpool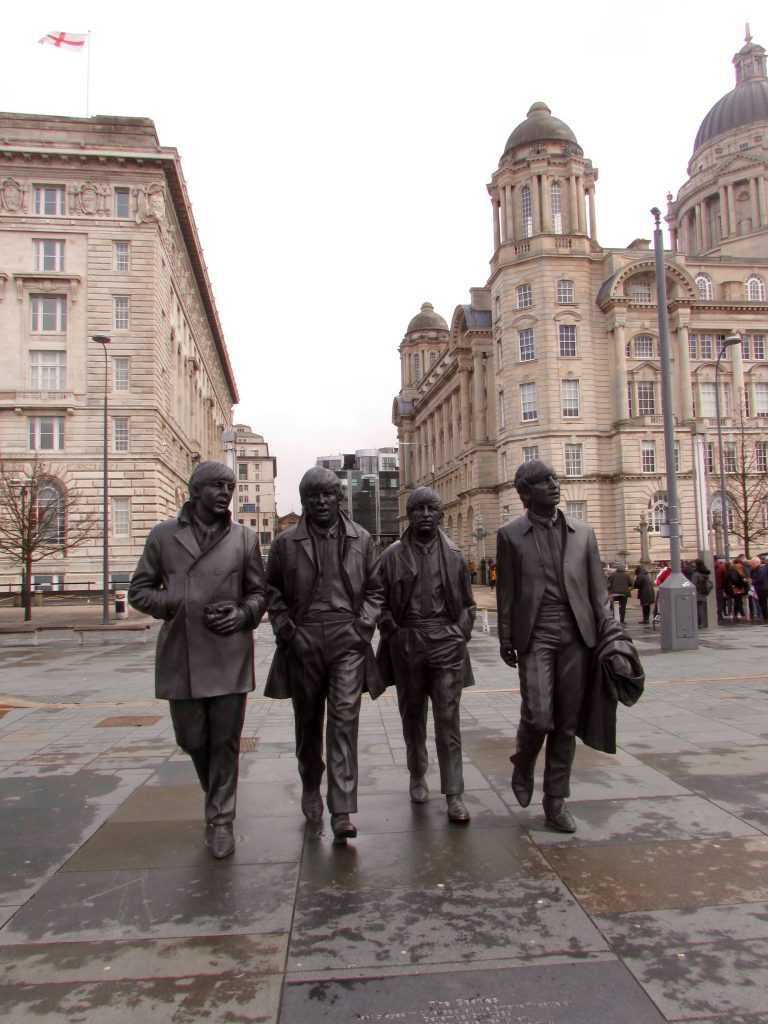 You've probably heard of Liverpool as the hometown of the Beatles. There's lots of cool Beatles influences around the city, including a statue of the band, Penny Lane, and the Cavern Club—the bar where the Beatles got their start. Back when the Beatles lived there, the city had a much more industrial feel to it, but in the past several decades, it has modernized quite a bit. Some of the old factory buildings have even been turned into cool places like a brewery, bars, and indoor mini golfing. And being right on the water, Liverpool has plenty of spots along the river or sea for a nice walk or a drink with a view.
Scottish Highlands
https://www.instagram.com/p/BiQD3AqnjSc/?taken-at=223544429
At the very northern tip of Britain, you'll find this beautiful region of Scotland. It's full of amazing, untouched nature and has a slightly wild feel to it. The capital of the region is Inverness, but of course the real beauty lies in the nature. Road tripping through the Highlands, you'll see some sandy beaches, breathtaking landscapes, beautiful castles, and lots of Scottish wildlife. And of course you can't miss the famous Loch Ness, where you can try and catch a glimpse of the mythical Loch Ness Monster.
Oxford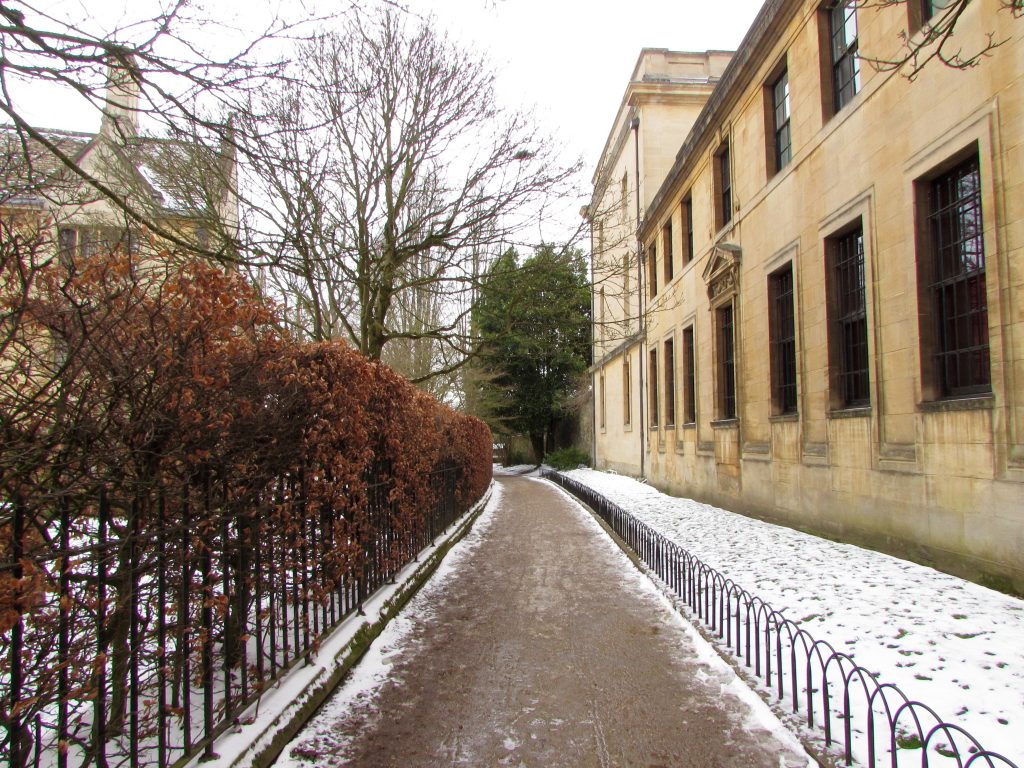 If you're a Harry Potter fan, you need to make sure Oxford is on your radar for a trip around the UK. Oxford University was a huge influence for the design of Hogwarts in the films. If you go on an official tour, you can see some spots you'll definitely recognise, like the Great Hall and the main Hogwarts staircase. And even if your day doesn't revolve around Harry Potter, you'll love Oxford! It's fun walking through the world's top university pretending you're a genius, and the city is full of beautiful architecture.
Cornwall
https://www.instagram.com/p/BiMobQ2l3W0/?taken-by=lovecornwalluk
Cornwall seems like its own little world. It's the county on the very southwest tip and not the easiest place to get to in England. But once you get there, the scenery will blow you away! Think white cliffs, bright blue water, sandy beaches, and coastal villages. Some of the seaside villages may even have you thinking you're in the Mediterranean! The county is full of beautiful nature and coastal walks, and has possibly the best sunsets in all of the UK.
Lake District
The Lake District is right at the top of England just on the border of Scotland. The main city in the area is Carlisle, but the countryside and smaller towns are where you want to spend more of your time. As the name would suggest, the region is full of beautiful lakes. Because it's further north, it can be wetter than the south, but that just means it's more green! There are some incredible hikes you can take throughout the region, and the little town Keswick is as quintessentially British as it gets!
Belfast
Not too long ago, Belfast (and Northern Ireland as a whole) had a bad reputation for being dangerous. While there are still some areas of the city that are best avoided, Belfast has undergone a transformation into an exciting cosmopolitan city. The city has lots of beautiful architecture and an interesting history, both when it comes to "The Troubles" of the late 20th century and the building of the Titanic. Belfast has some great street art, and the Cathedral Quarter is the perfect spot to go for food or drinks.
Leeds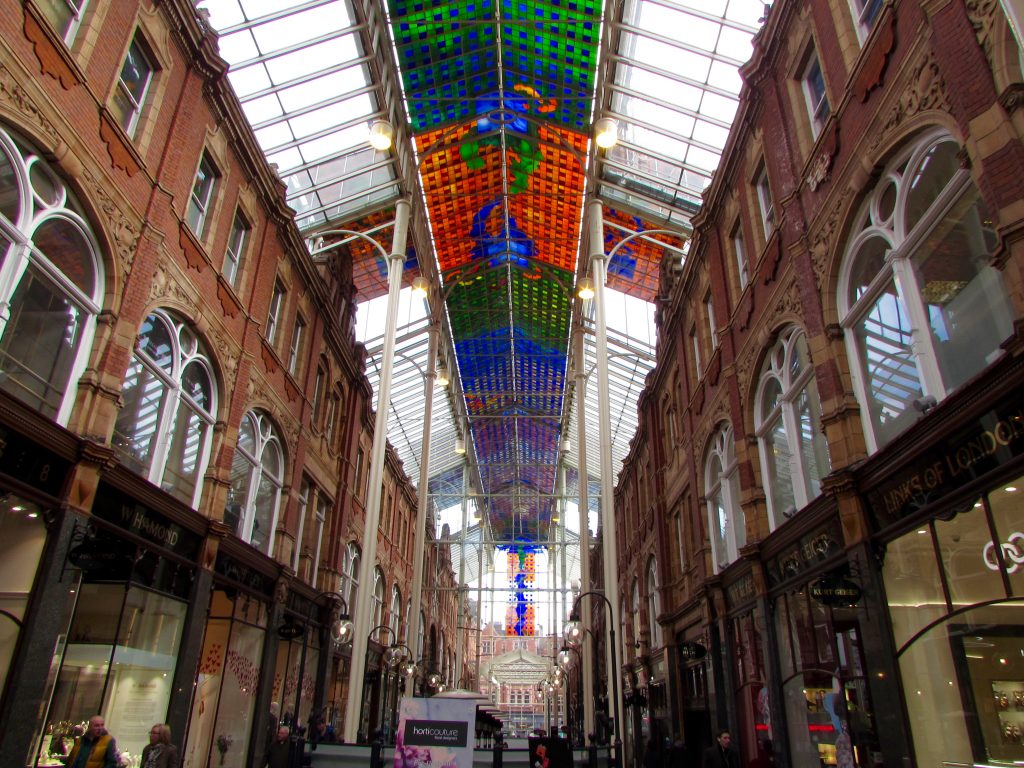 The West Yorkshire city of Leeds tends to fly under the radar internationally. It's an exciting city in the north of England and is emerging as a major financial hub for businesses in England. There are some great markets in the city centre and a bustling waterfront area along the river. Leeds is also a very popular city for students in the UK, so it's one of the best places to be if you're big on nightlife and fun events.
Newcastle
Think of Newcastle, and the show Geordie Shore may come to mind. But there's much more to this city than its nightlife! Newcastle has a very unique feel to it, and is the perfect combination of old and new. The city was first settled by the Romans, but doesn't have the same Roman feel as other cities like York and Bath. There is some beautiful old architecture throughout Newcastle, but the new elements are what give Newcastle its unique vibe. And you can't go to Newcastle without seeing a Newcastle United game! (That is my boyfriend's team, so I had to add that in for him!)
Yorkshire countryside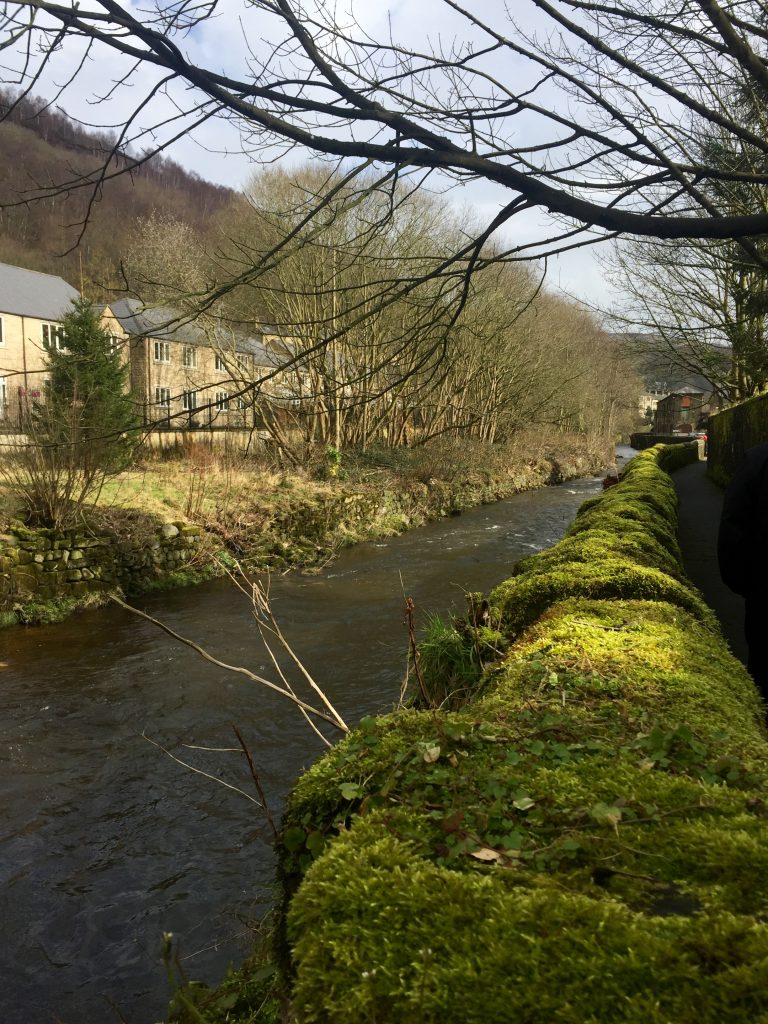 Yorkshire is the biggest county in England, and one of the most-loved as well. It is home to a couple other spots on this list—Leeds and York. In addition to the cities, Yorkshire is full of amazing and classically British countryside. You can take some beautiful hikes in the Yorkshire Dales National Park and the North York Moors National Park. Yorkshire has some beautiful coastal areas, such as the area surrounding Whitby. Yorkshire is also full of beautiful countryside villages and small towns. Hebden Bridge and Sowery Bridge have some beautiful scenery, and Huddersfield is another town worth visiting. (It's also where my boyfriend is from, so he would hate if I left it off this list!)
Isle of Wight
Just off the south coast of England is this little island that is full of surprises. The Isle of Wight has some gorgeous beaches and even more gorgeous white cliffs, including the popular Needles rock formation. Isle of Wight is the perfect spot for a quiet weekend outside of the city. There are some great coastal walks, boardwalks to ride bikes along, charming villages, and an old-fashioned steam train. And in the warmer months, the island regularly has events and festivals on.
Manchester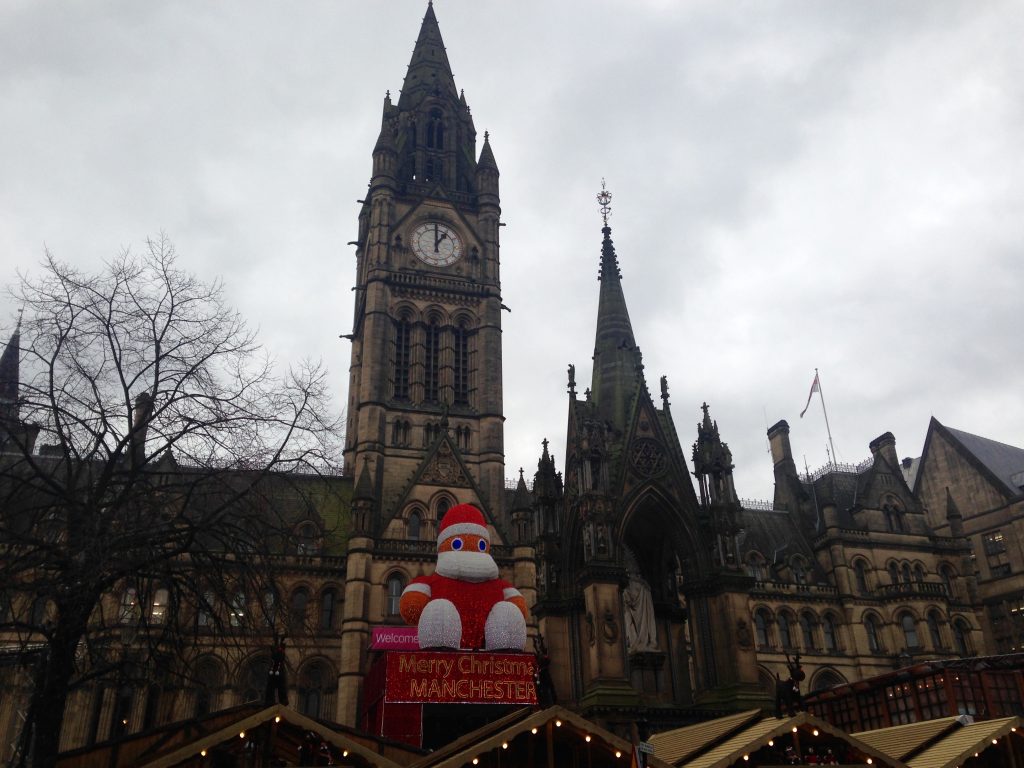 Manchester is one of the best-known cities in England and is considered the cultural hub of the north. The city has a very unique feel to it compared to the other major cities like London, Leeds, and Edinburgh. In the past, Manchester was a very industrial city. And while things have changed, you definitely still get a very industrial feel throughout the city. Manchester has some great nightlife, and any night of the week, you can find lots of live music. The Northern Quarter is full of great restaurants and cafes, and the area along the river has lots of bars and a vibrant LGBT atmosphere.
Peak District
The Peak District is full of the green rolling hills that you associate with the English countryside. The Peak District is a big national park located between Manchester and Sheffield. The park is of course full of beautiful hikes and photo ops. Some popular walking trails to explore are Hartington in the Upper Dove Valley, the Hathersage to Stanage Edge route along some cliffs, and the Limestone Way which spans 46 miles around the park. The area also has some great towns to check out, including foodie haven Bakewell and adorable village Castleton.
Birmingham
Birmingham tends to get a bad rep within the UK. Although it's the second biggest city in the UK, it tends to be overshadowed by other favourites like Manchester, York, and Edinburgh. Birmingham was a huge player in England's Industrial Revolution and still has a bit of that industrial edge to it today. However look past that, and you'll find a city full of culture. There is a great live music scene and lots of theatre. Just outside the city, you can visit the Cadbury factory—just as enjoyable for kids and adults alike. And perhaps the best time to visit is in the lead-up to Christmas as Birmingham has the largest German Christmas Market outside of Germany and Austria.
Cardiff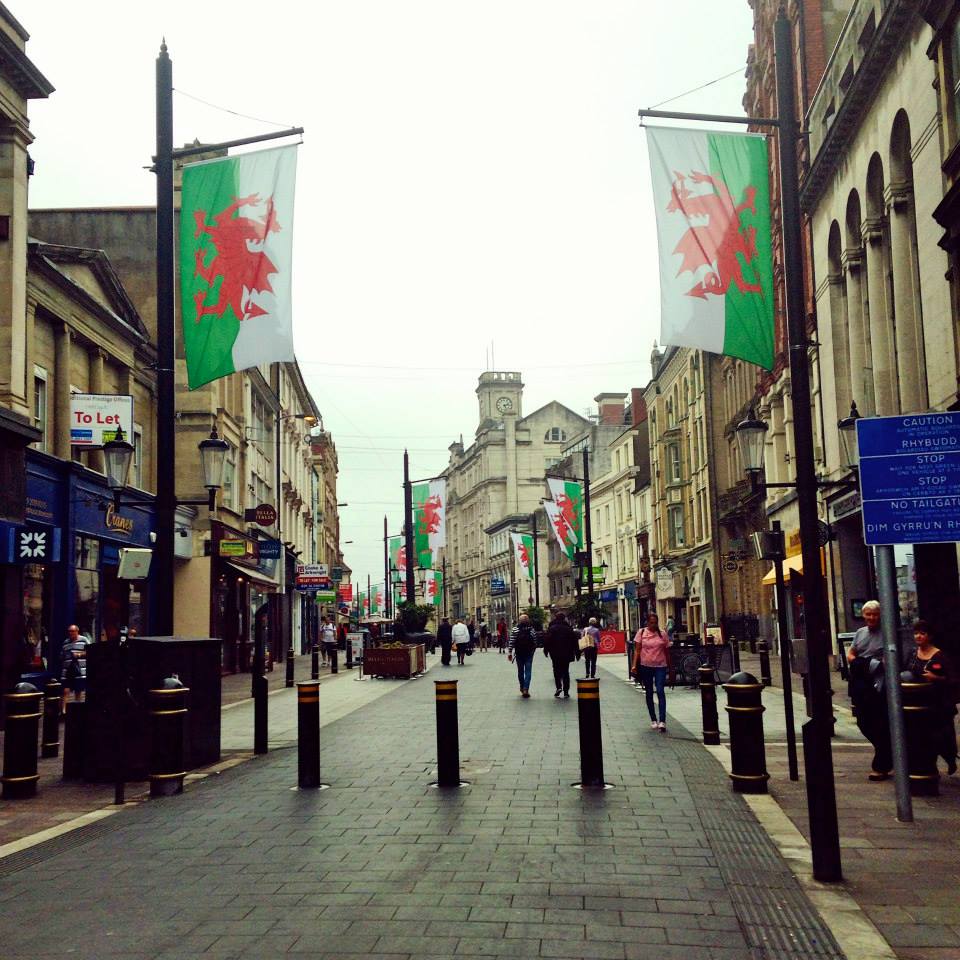 Cardiff is a small city in Wales that I first visited back in 2014. It tends to fly under the radar (as Wales seems to do in general). It's an easy day trip from the Bristol/Bath area and has a totally different culture to it. The Welsh are incredibly friendly and have some of the best accents in Britain. And the city itself has some beautiful architecture, a stunning castle, and a great and lively waterfront area. And just outside the city, Wales is full of some of the most stunning landscapes in the UK.
The Dorset coast
The coast of Dorset originally caught my eye on the show Broadchurch. As soon as I saw the stunning landscapes used on the show, the Dorset coast went straight on my UK bucket list. This coastline makes up part of the Jurassic Coast, which spans from east Devon through Dorset. The coastline is made up of incredible beaches lined with cliffs, stone arches, and extremely blue water. If you're really dedicated, there is a coastal walk you can do along this whole coast. And it's also the perfect spot for a quiet, relaxing weekend. It looks a bit like Cornwall but not quite as difficult to get to.
For a small country, the United Kingdom is full of incredible places to discover. Every region of the UK seems to have its own unique feel to it, so each and every one of them is worth visiting. I can't wait to get back over to the UK and explore even more of what the country has to offer!
What are some of your favourite places to visit in the UK? Any recommendations to add to the list? Let me know in a comment!
Like this post? Pin it!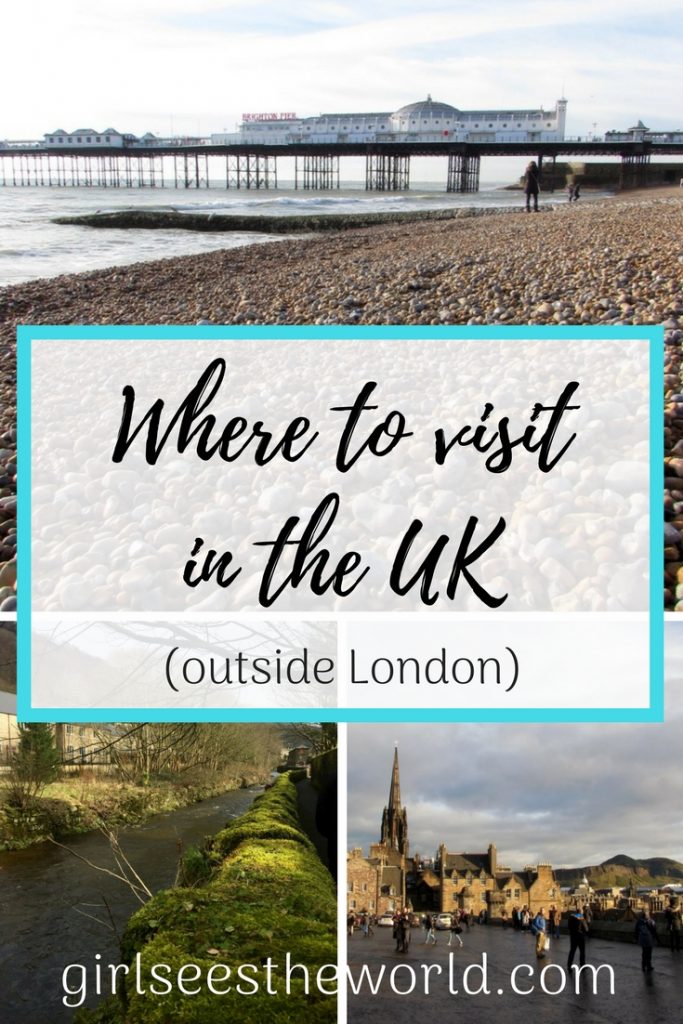 Hi I'm Christie, a 28-year-old girl originally from Boston who has spent time living in New York City, North Carolina, France, Australia, New Zealand, and London. I love moving to new places and exploring them as a local, and I can't see my nomadic expat life stopping any time soon! I have no greater passion than travel, and when I'm not exploring I spend my free time reminiscing on past trips and daydreaming about future travel.