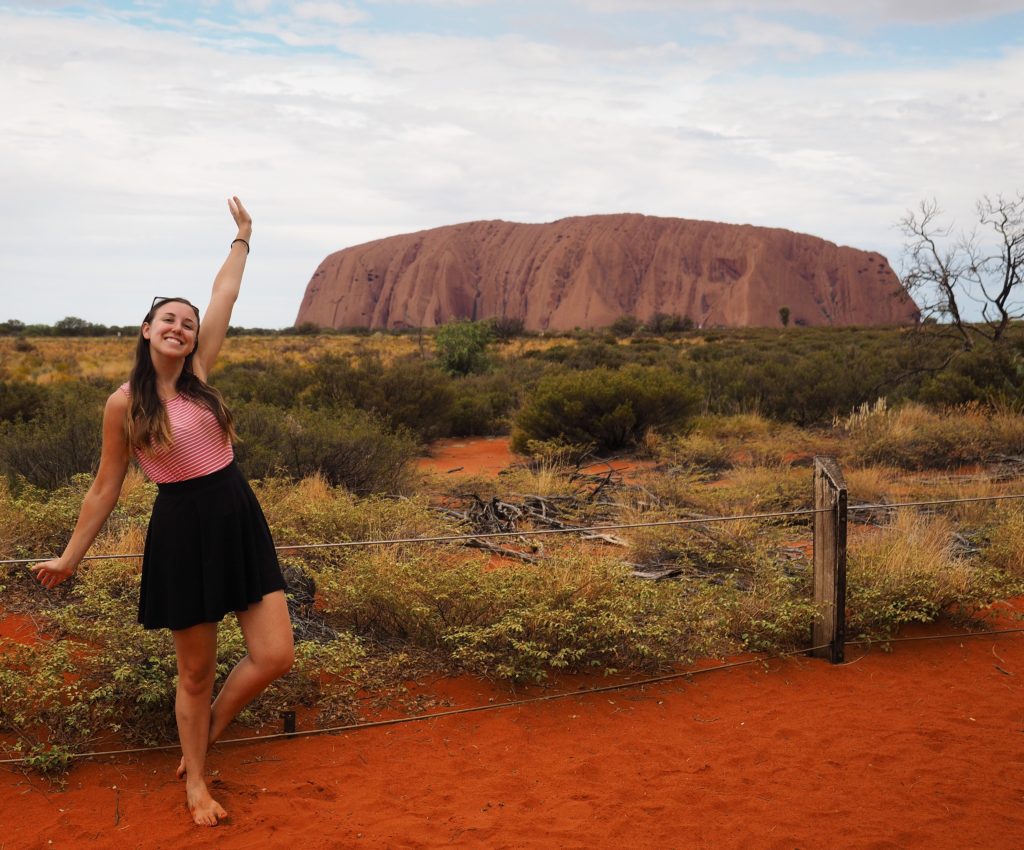 When you picture Australia, one of two things will come to mind—the sprawling beaches along the coastlines or the stunning interior of the country best known as the Outback. And based on the title, I'm sure you can tell which one this post is going to be about! On our recent road trip around Australia, my boyfriend Will and I got to explore the vast expanse of Outback in the Northern Territory. There are so many amazing places to see in the Outback! Compared to other parts of Australia, the Outback has a totally different vibe and just feels so wild and untamed. There are vast stretches of nothingness between landmarks, the earth has a signature rust-coloured red to it, and you will see more stars than you could have even thought possible!
There are a couple ways you could explore the Outback. You could fly into Alice Springs and spend a few days to a week exploring the city and Uluru. But I think the best way to experience the Outback is on a good old-fashioned road trip! People tend to think of Australia as a relatively small country, but it's massive. Going on a road trip really puts into perspective just how huge it is. I really enjoyed camping in the Outback as well. There are some great free campgrounds all over, and the weather isn't as hot and unbearable as it gets further north in the Top End. Even as someone who isn't the most outdoorsy, I loved camping in the middle of nowhere under a star-filled sky.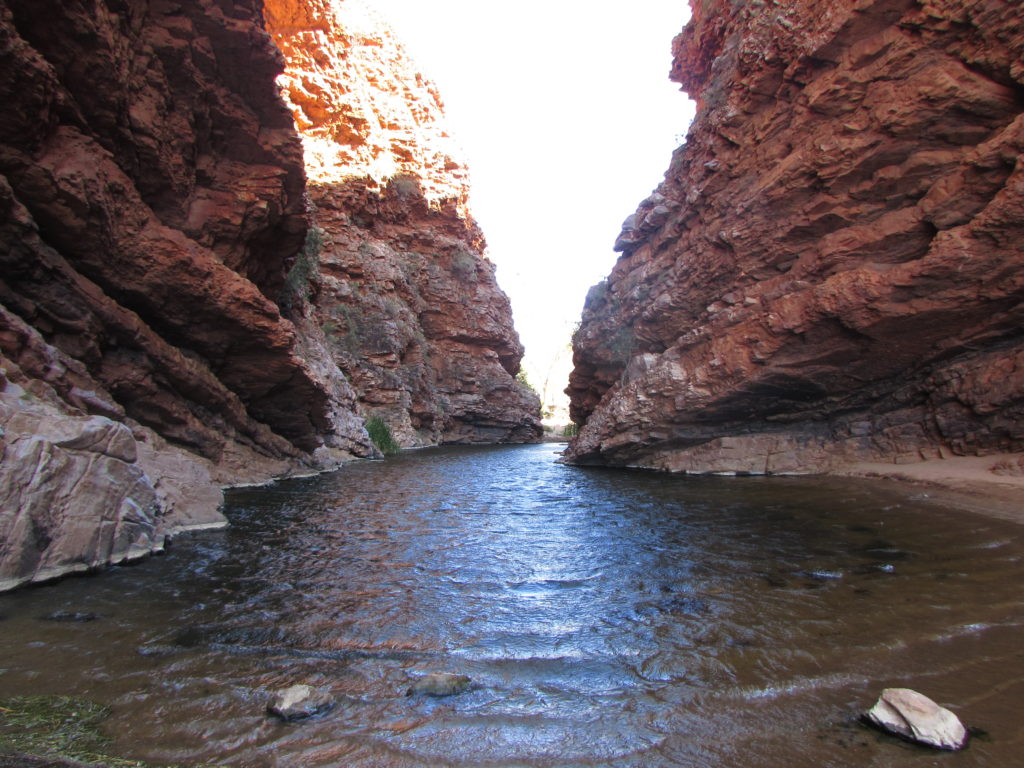 On a practical note, there are some things to be aware of before a road trip through the Outback. Firstly, there can be long stretches between rest areas, so top up on gas whenever you pass through a town. The Stuart Highway is well-travelled enough that there are a sufficient number of gas stations to get you from one town to the next. But gas in the Outback is really expensive as well. So if you have gas canisters and know how to safely transport them, I'd recommend filling them up in Alice Springs as well as Darwin or Adelaide.
Fatigue is another problem for drivers in the Outback. With the long stretches of straight road, it's easy to get tired, so take lots of breaks and have someone else in the car or fun music to keep you alert. And lastly, unless you absolutely need to, avoid driving at night in the Outback. There are so many nocturnal animals that come out at night, such as kangaroos and wombats. Not only would hitting them hurt the animal, but it can do serious damage to your car or cause you to go off the road. Other cars can also be dangerous since fatigue is so common, and we saw our fair share of swerving cars. There also seems to be a much bigger problem with drunk driving in the NT than other parts of Australia.
Ok, now that the serious stuff is out of the way, let's get back to what makes the Outback so amazing! Keep on reading for some of the places you can visit on a trip through the Aussie Outback.
Uluru and Kata Tjuta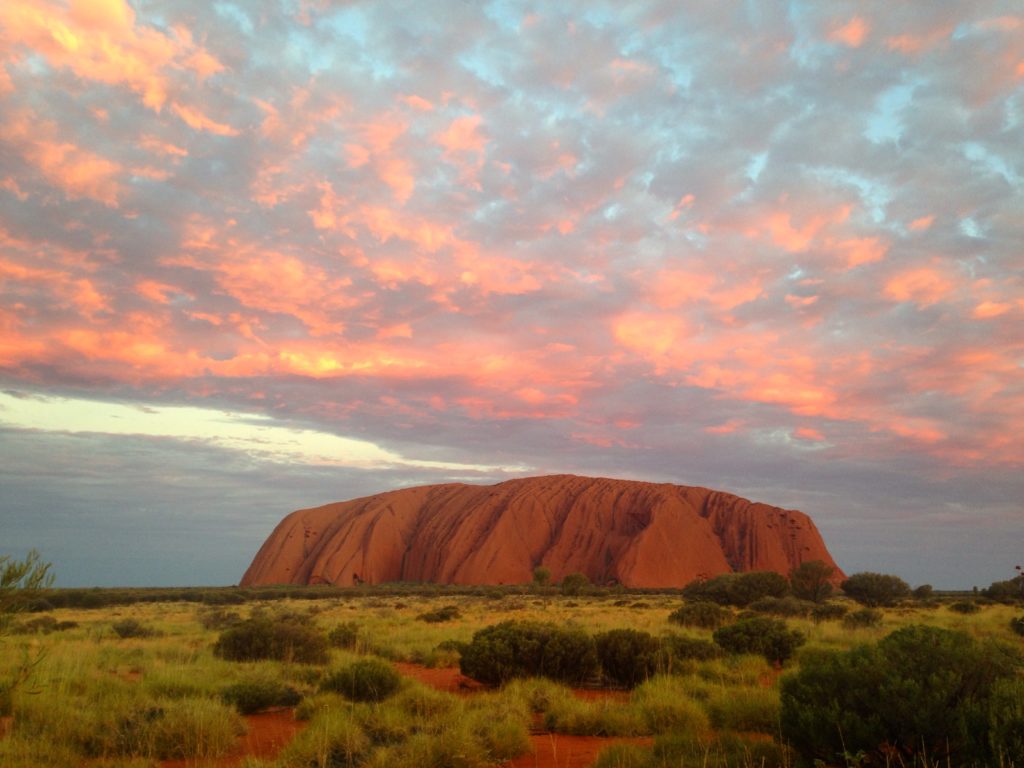 If you're visiting the Red Centre, Uluru is most likely the reason why. It's one of Australia's most famous and beautiful landmarks. It's so much more than a rock in the middle of the desert like some people like to say! There are actually a lot of things to do, so you could easily fill a few days without getting bored. Make sure to see Uluru at both sunrise and sunset, as this is when the rock takes on its signature bright red glow. And even though it's really tough in the Outback heat, do the 11km base walk. It puts into perspective just how massive Uluru really is! Just be sure to start early in the morning, because on really hot days, they close the walk after a certain time.
Depending on your budget, there are loads of other fun activities you can do as well: camel rides, a nice champagne dinner at sunset, or a scenic flight. And while Uluru gets most of the credit, Kata Tjuta, or the Olgas, are located within the same national park. They are also a series of red rocks that are just as beautiful as Uluru! There are some great hikes there and sunrise and sunset over Kata Tjuta are also incredible.
And of course there's the controversial issue on whether or not you should climb the rock. While you are still technically allowed to climb Uluru, the Aboriginal owners ask that people don't as it's a very important and sacred place to them. It can be dangerous as well, and a large number of people have had heart attacks while climbing. We chose not to climb, because it would just be disrespectful in my opinion. Besides, the view from the top can't be that great since you'll mostly just see desert!
Kings Canyon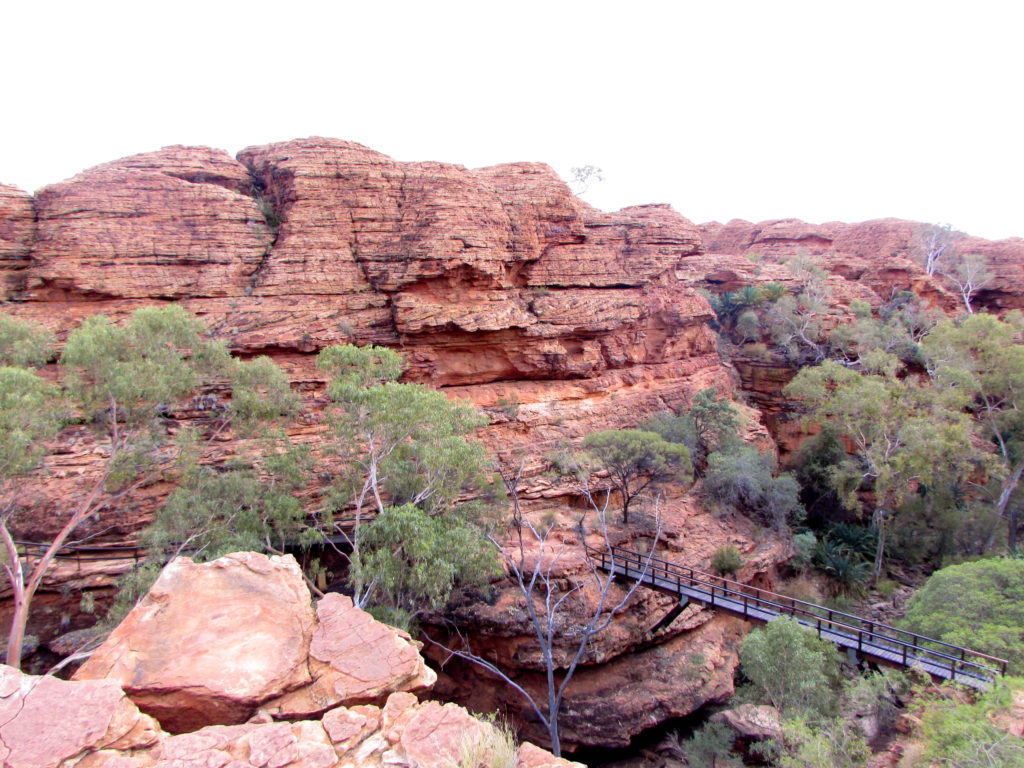 Not too far from Uluru is Kings Canyon. Well not too far by Outback standards at least! It's a beautiful canyon and has that same Outback red colour to it. Unlike a lot of canyons that sink down into the Earth, this one rises up. There is a steep hike to get to the top, but once you're up the views are so pretty. The main must-do in Kings Canyon is the rim walk. It takes a few hours and brings you to some amazing lookout points. Looking down into the canyon, you see lots of greenery and palms, which seems like an oasis in the desert! It's definitely a hike rather than a light stroll, but apart from the initial climb, the walk isn't too difficult.
Alice Springs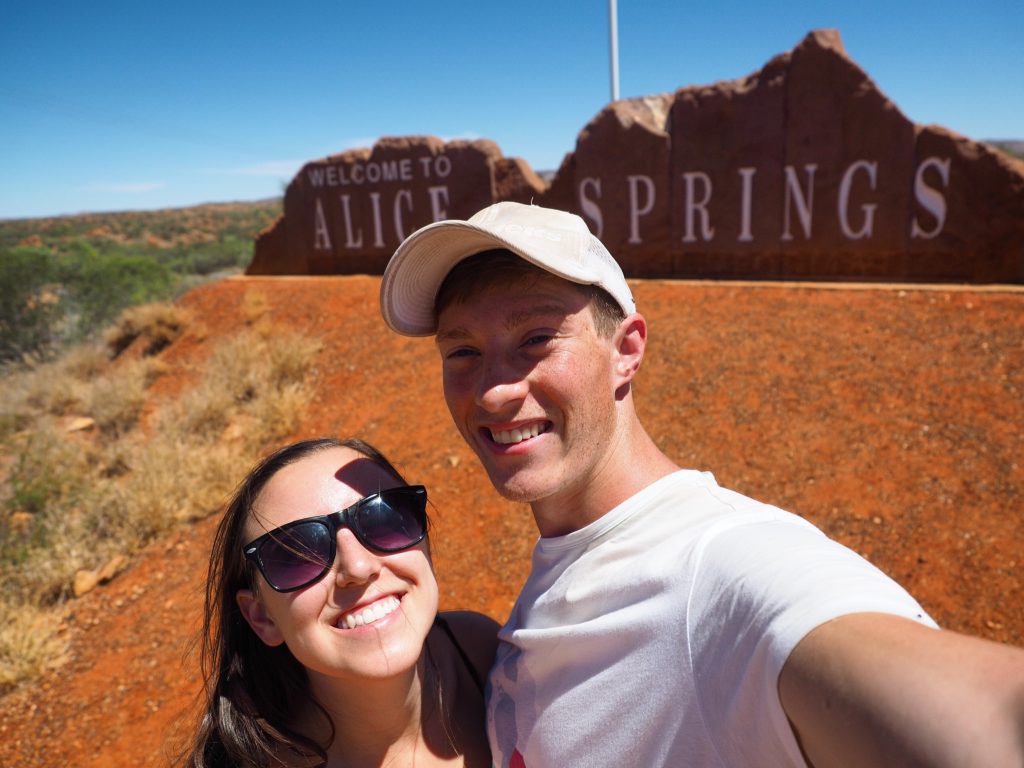 Alice Springs is like no other city I've been to. I didn't expect much of it being in the middle of the desert so far from everywhere else. But I actually really enjoyed it! The scenery around the city is really pretty, and it has a surprisingly good arts and culture scene there. The city centre is nice to walk through, and there are some good (and cheap!) options for food and drinks. I would recommend at least two full days in Alice Springs to enjoy the area before heading out of the city into the heart of the Outback. Here are some things you can do there: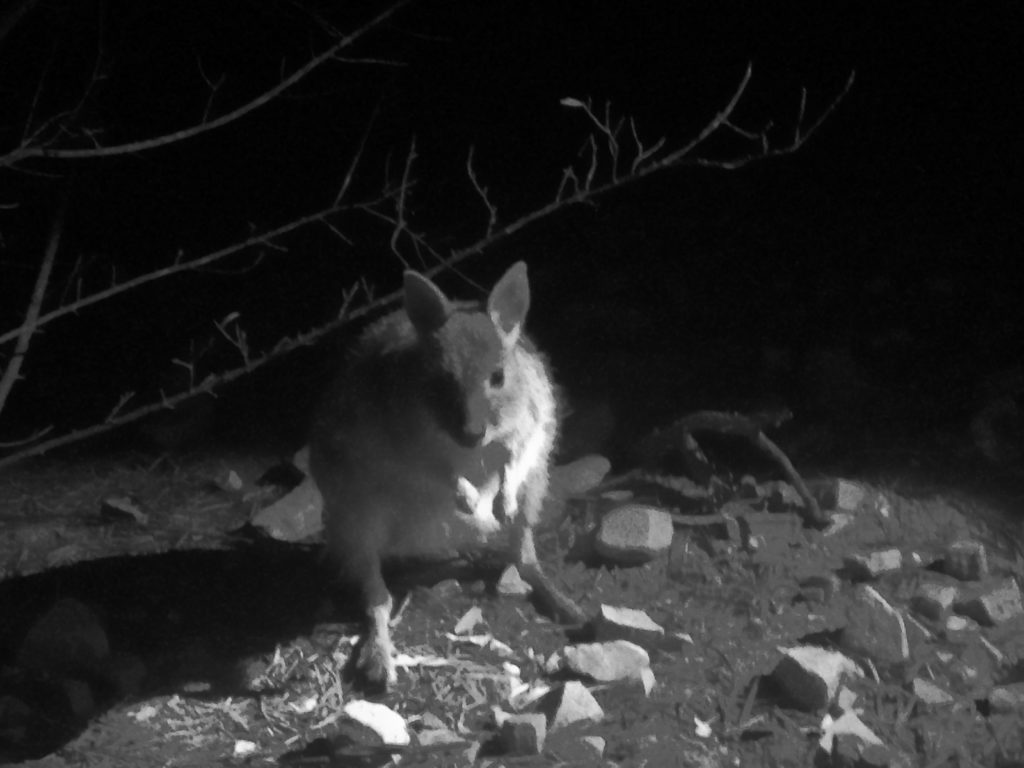 Alice Springs Desert Park
As soon as we arrived in Alice Springs, everyone we talked to said we should visit the Desert Park. It did sound really cool, but also a bit similar to the Territory Wildlife Park we had visited about a week or two earlier. So for something different, we booked into one of their nocturnal tours. We got to see some nocturnal animals that are native to the Red Centre, and while we walked through the enclosure, they came up pretty close to us! There were different types of wallabies, wallaroos, bilbies, echidnas, and more! Most of the animals we saw are endangered, which is why there is a large population of them in the Desert Park, to get their numbers up before they can be released back into the wild. It was a really cool experience, and I definitely recommend it!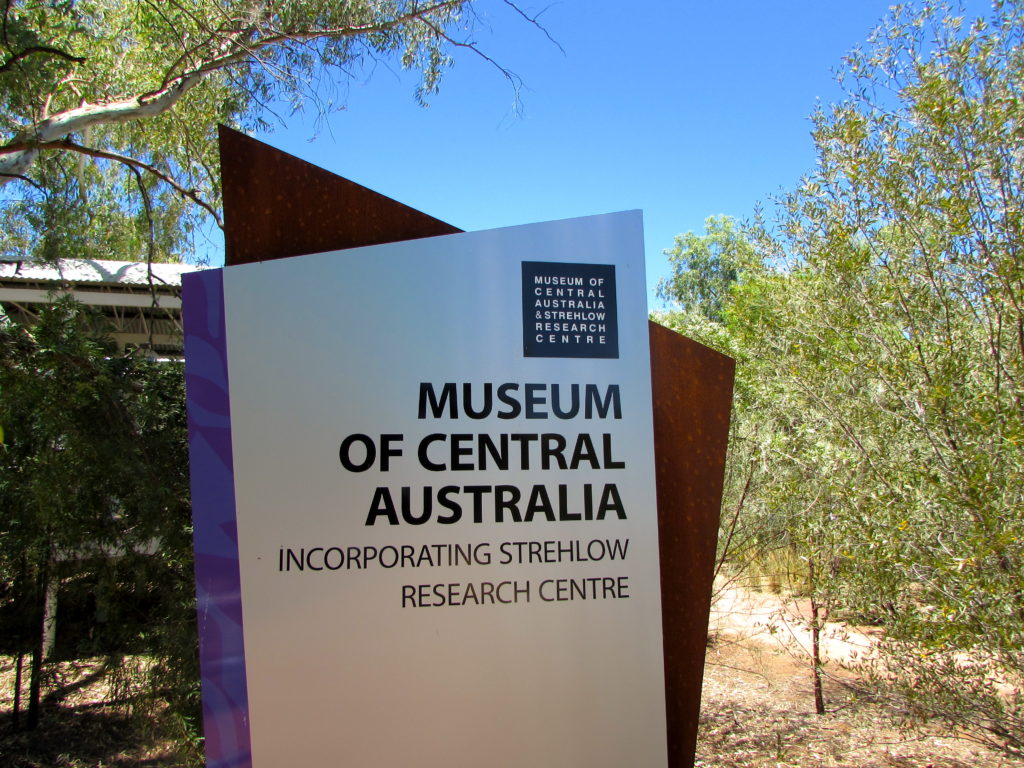 Museum of Central Australia
This was another highlight of Alice Springs for me. The museum is full of interesting things—geology and how the Outback landscape formed, Outback animals, and NT's infamous crocodiles. I found the museum really interesting, and it's a nice way to escape the heat during the day.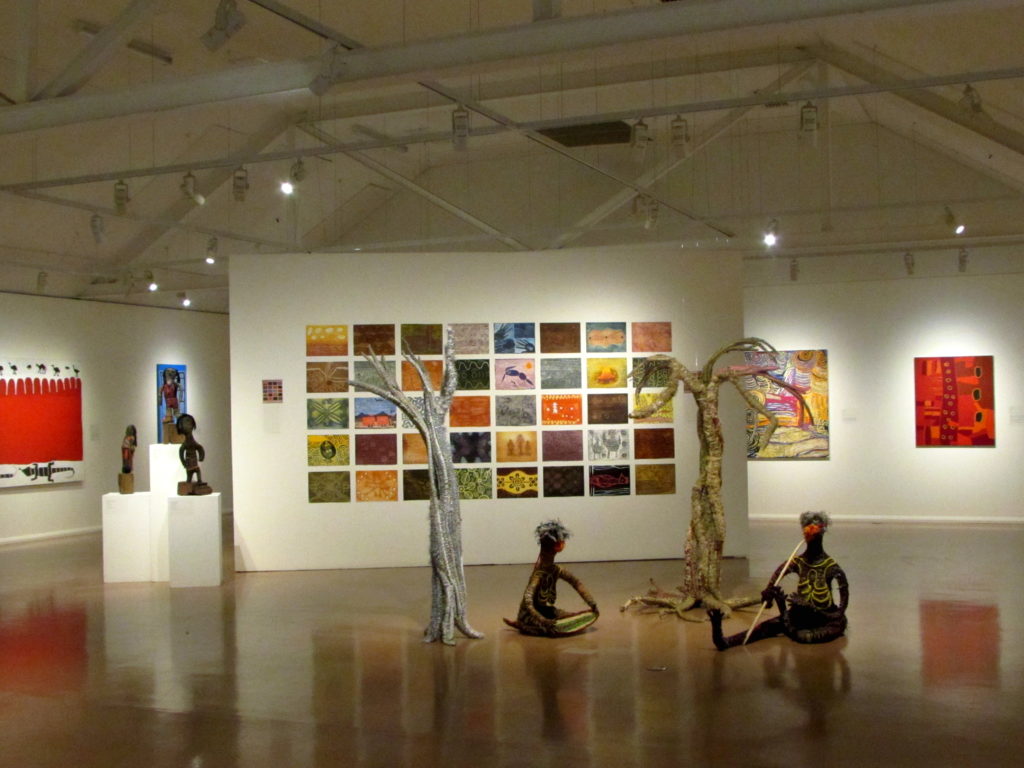 Check out some Aboriginal art
Wherever you go in Alice Springs, you'll come across tons of art galleries and people selling art on the street. Since there is a large Aboriginal population around Alice Springs, a large amount of art is based on that style. I really enjoy the colours and patterns that are used in these types of paintings. The Araluen Arts Centre has some beautiful collections ranging from traditional to modern and a sculpture garden as well.

Telegraph Station
Alice Springs was originally created as a halfway point between Darwin and Adelaide. At the time, there wasn't a telegraph line long enough to reach between the two, so Alice Springs was created to transmit messages back and forth between the two. You can learn some cool history here and also do a quick hike that gives you a nice view over the station.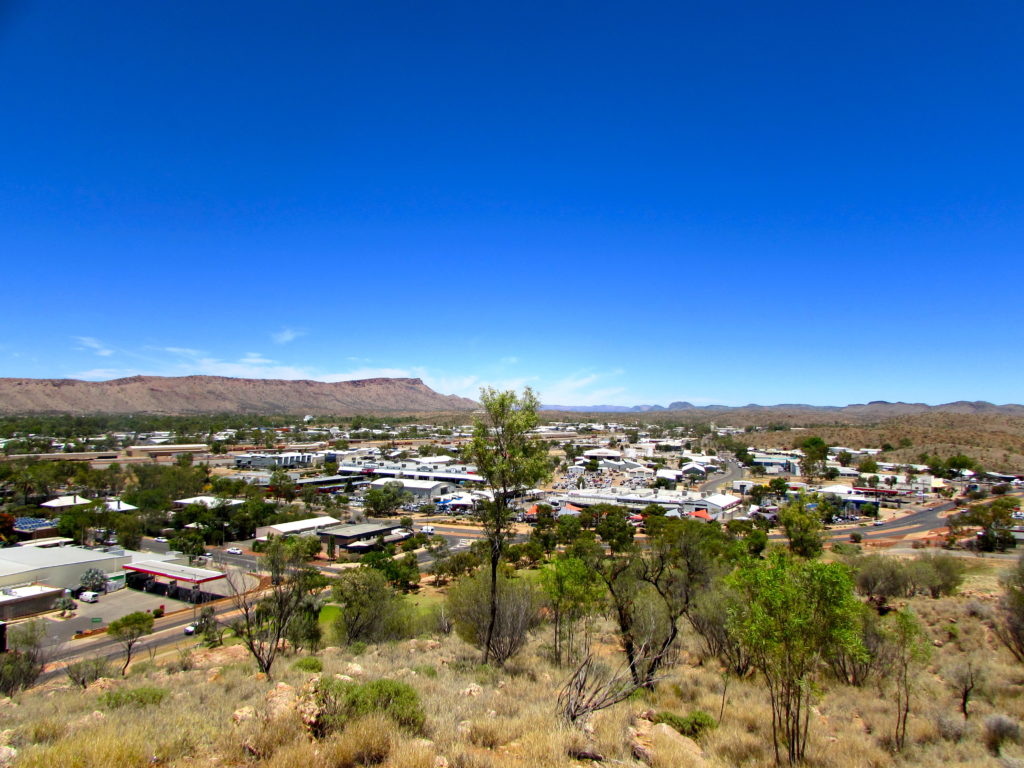 ANZAC Hill
This is a memorial honouring the Australia and New Zealand Army Corps who fought in WWI. You can walk up to the top of the hill, which gives you a nice view over the city and surrounding hills.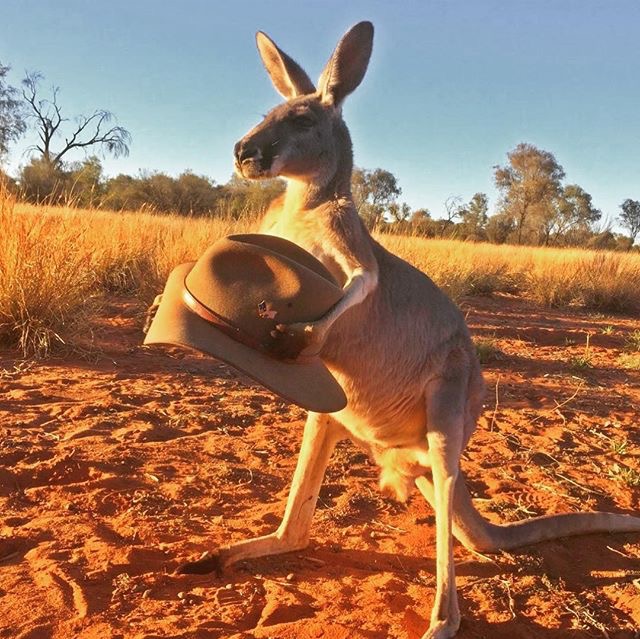 Kangaroo Sanctuary
We didn't have time to visit this one, but from pictures I've seen it looks really cool! If you haven't been to other places where you can get up close and personal with kangaroos, you should definitely go. The sanctuary was created as a way to educate and encourage people to rescue kangaroos. Tours take place at sunset as that is when kangaroos start their day and are most active. According to TripAdvisor, it's the top attraction in Alice Springs, so I'd definitely like to visit if I'm back there!
West MacDonnell Ranges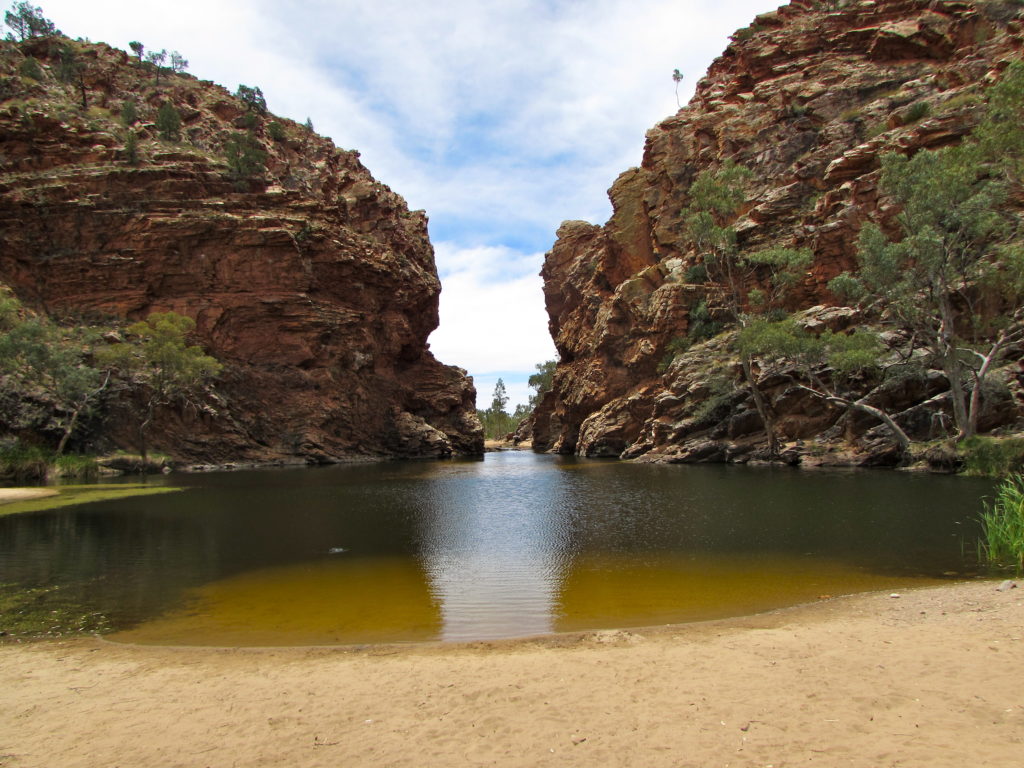 The West MacDonnell Ranges are just outside of Alice Springs and definitely a must-visit. There are lots of pretty gorges, hikes, watering holes, mountains, and more to experience. The must-visit spots are Simpsons Gap, Standley Chasm, Ellery Creek Big Hole, Glen Helen Gorge, and Ormiston Gorge. The Ochre Pits are another cool stop with colourful ochre cliffs that Aboriginal people use to make colourful paint. Mount Sondor is another nice spot and gives you a great view of the surrounding ranges. There are several free camp sites as well, and if you have a 4×4, there are even more places you can visit!
Devils Marbles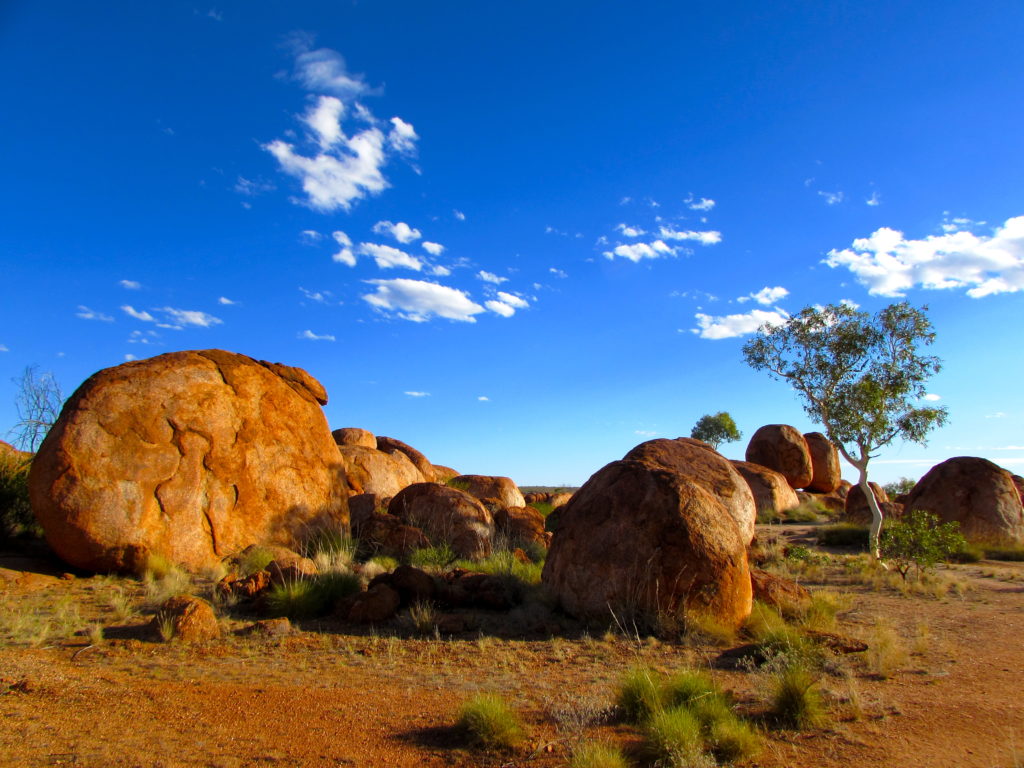 This really cool formation is just outside of Tennant Creek. In a lot of photos, you just see a few stacked rocks, but what I didn't expect was to see an entire field of hundreds or even thousands of large round rocks perfectly stacked! The area is very special and sacred to Aboriginal people, and important ceremonies and meetings between tribes have taken place here throughout history.
Red Centre Way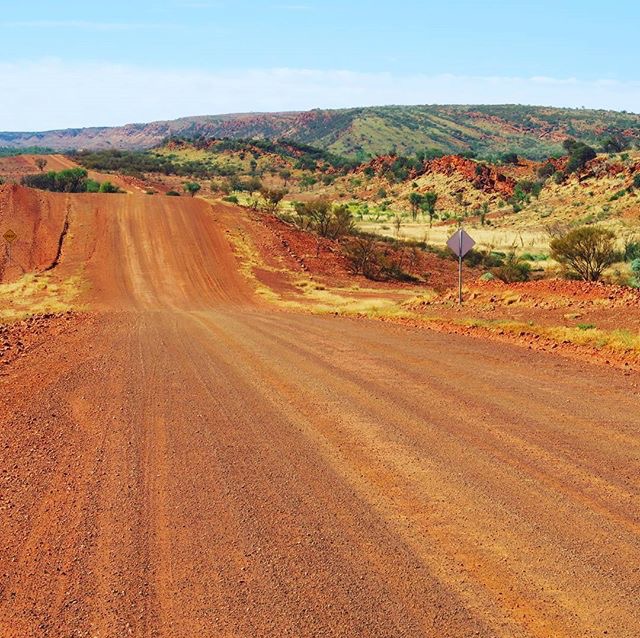 If you have a 4×4 and you're up for a true Outback adventure, this is right up your alley! It's a 300km dirt road that goes from the West MacDonnell Ranges to Kings Canyon. When you think Outback, this is exactly what you picture! The road can get rough at points, so make sure you have a solid car for the trip. Although our car wouldn't have made it the whole way, we did take our trusty station wagon about 20km in to one of the free camp sites! It was really cool to experience. Since the road passes through Aboriginal land, you need a permit to drive through, but you can get one from most gas stations, shops, and hotels on either end of the drive. It's only $5, so definitely worth it for an authentic Outback experience.
Long stretches of Outback road between quirky little towns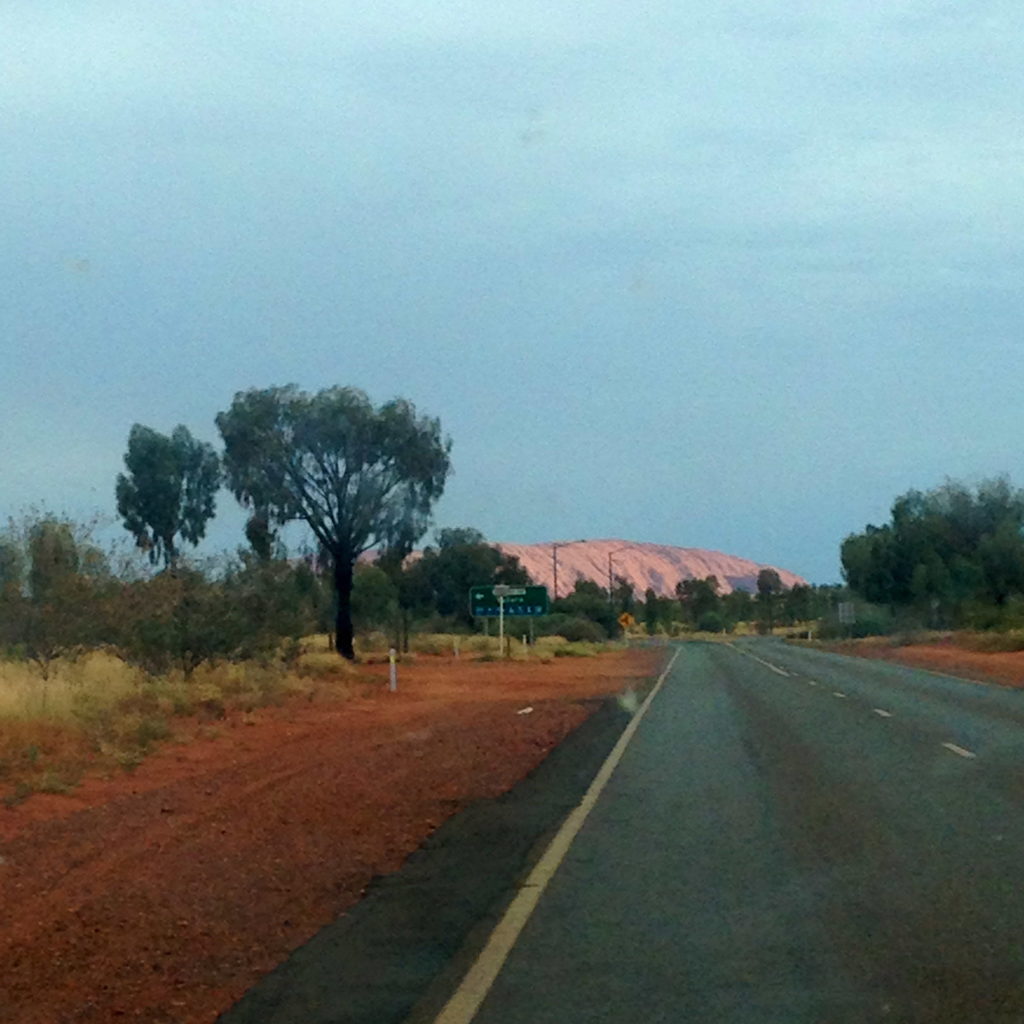 One of the main experiences of visiting the Outback is the long stretches of open road. In most of the Outback, there is no speed limit, which you quickly adjust to! I had to keep checking my speed once we got back into South Australia where the speed limit was 110km per hour. A couple of times I caught myself going at 140kph and even 160kph at one point. Oops! The long stretches of driving can get boring sometimes, but there are some cool quirky towns to stop in and break up the trip. The highlights are Daly Waters (famous for its pub), Wycliffe Well (the UFO capital of Australia), and Coober Pedy (a town in SA famous for its opal mining where the majority of people live underground).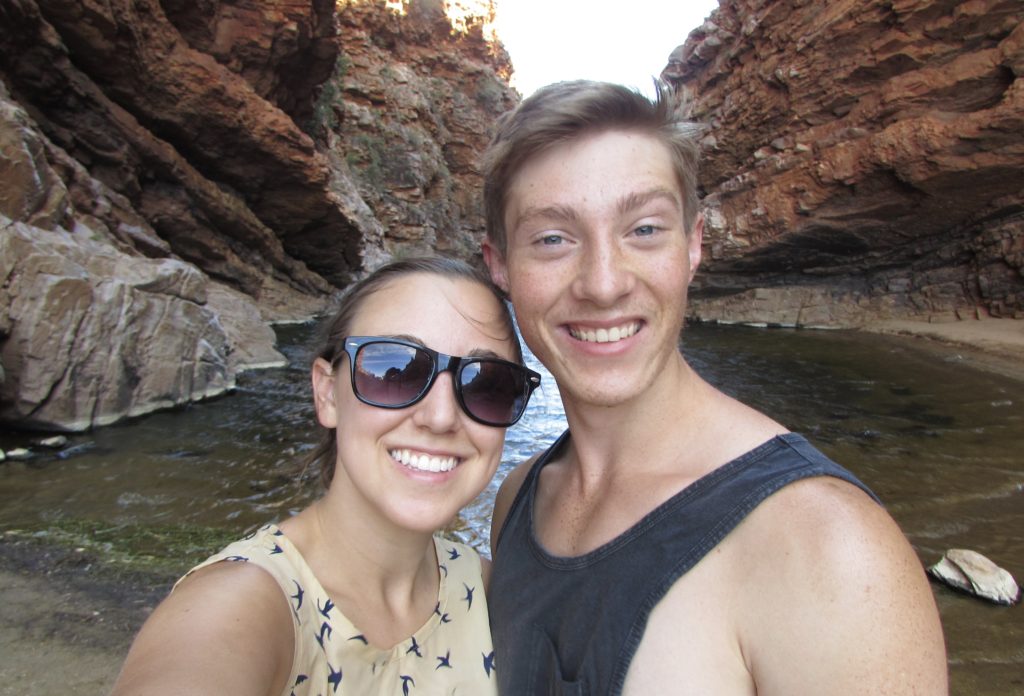 I had a great experience travelling through the Outback. It's full of incredible sights and is not quite like anywhere else in the world. Even as someone who isn't very outdoorsy, I loved all the different hikes and outdoor activities, even camping! An Outback road trip is something I would highly recommend to all other backpackers in Australia, and anyone travelling the country for a long time. This was the first properly long road trip I've done as well and just made me want to do more!
If you've been to Outback Australia, what places did you like best and what were some underrated spots you loved? If you haven't been to the Outback yet, let me know what conceptions you have about it based on what you've heard and pop culture!
.
.
Like this post? Pin it!

Hi I'm Christie, a 28-year-old girl originally from Boston who has spent time living in New York City, North Carolina, France, Australia, New Zealand, and London. I love moving to new places and exploring them as a local, and I can't see my nomadic expat life stopping any time soon! I have no greater passion than travel, and when I'm not exploring I spend my free time reminiscing on past trips and daydreaming about future travel.