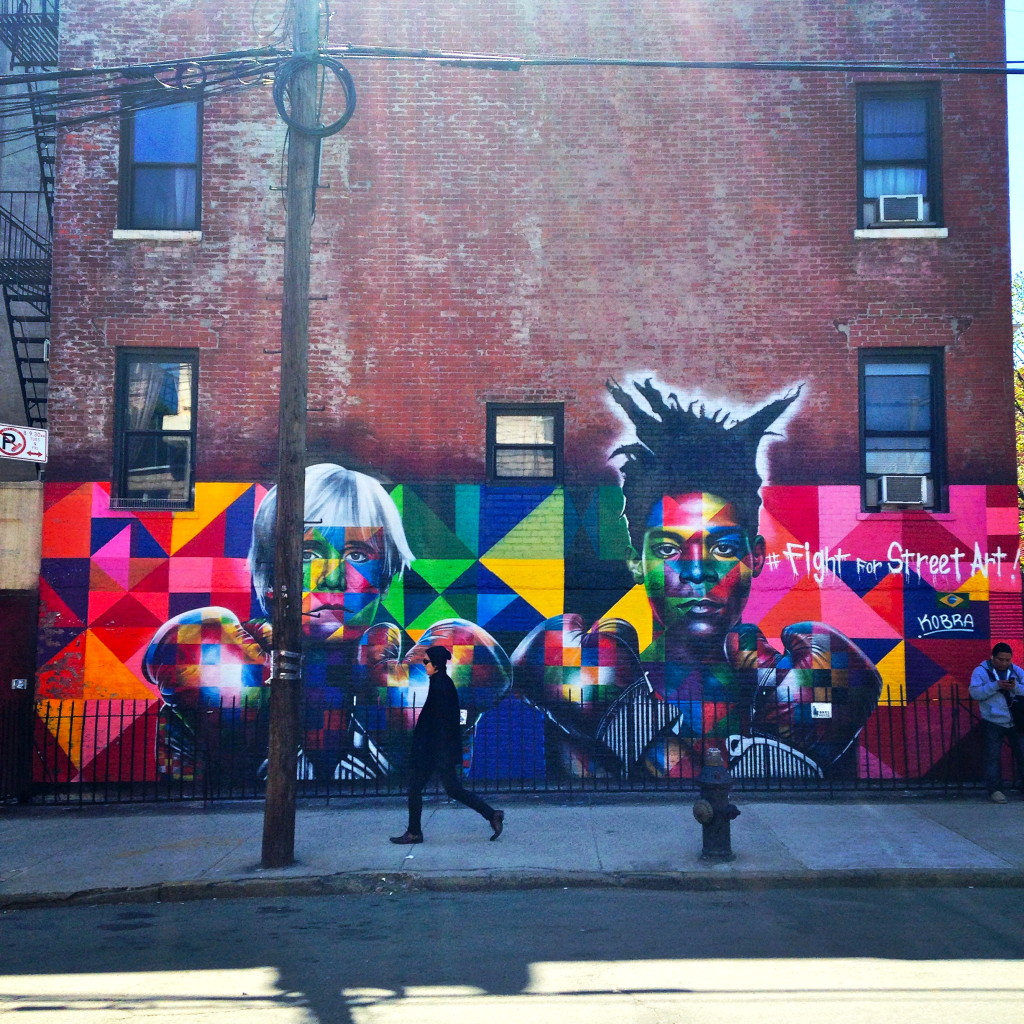 By far the most well-known New York City neighbourhood outside of Manhattan, and one that really emerged into the NYC scene in recent years is Williamsburg. After moving to Brooklyn a year ago, I started spending a lot of my time in Williamsburg and got to know the neighbourhood pretty well. Then on my last visit to New York a couple weeks ago, I stayed with some friends at a hostel in East Williamsburg and got even better insight into the neighbourhood. If you aren't an expert on all things New York, Williamsburg is known as the most hipster, artsy part of the city. If you lived in New York more than a decade ago, you probably didn't think of Williamsburg as a particularly nice area. But in recent years, it has seen strong gentrification to become one of the most desirable neighbourhoods in NYC and the hipster mecca of the world.
Located just over the East River from midtown Manhattan, Williamsburg is really easy and quick to get to from pretty much anywhere in Manhattan, Brooklyn, and Queens by the L, G, J, M, and Z subway lines. Then once you're there, you have tons of options to entertain yourself and really get a feel for the Williamsburg vibe!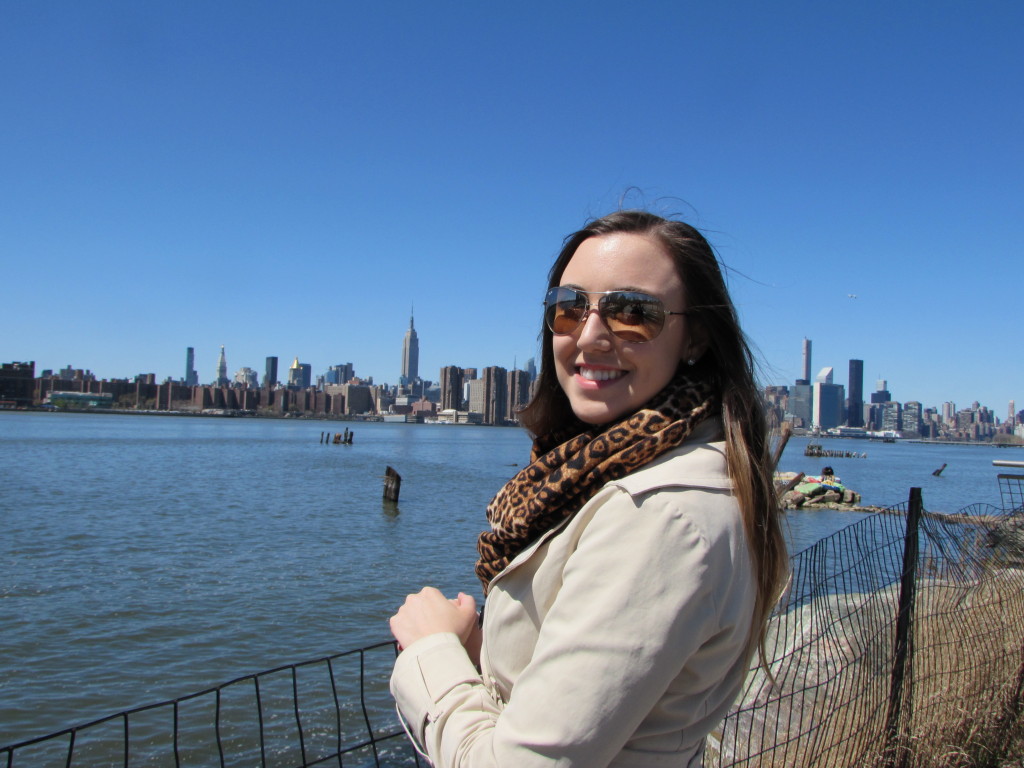 Smorgasburg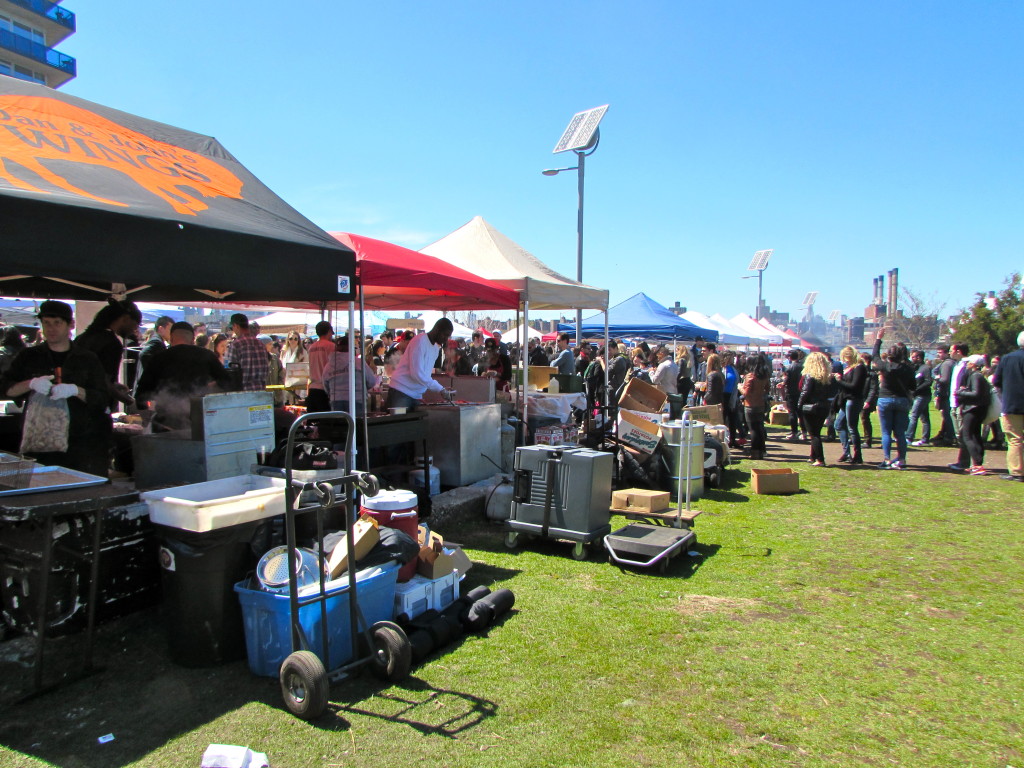 If you are in NYC between April and November, you can't miss out on the opportunity to go to Smorgasburg in Williamsburg. It's a huge outdoor food festival right on the East River overlooking the Manhattan skyline. Over a hundred vendors set up stands where you can taste some of the best food from around the city. My favourite thing to do is to go on an empty stomach with a friend and share something from a bunch of the different stands. There's Asian fusion, Mexican, Greek, vegan, seafood, ice cream, gourmet doughnuts, coconut milk straight out of the coconut, and pretty much anything else you could possibly imagine! After trying as much different food as possible, sit on the rocks next to Smorgasburg and take in the beautiful Manhattan skyline. Smorgasburg is in East River Park on Saturdays from 11-6pm. And make sure not to go too late or a lot of the food will be gone!
Brooklyn Flea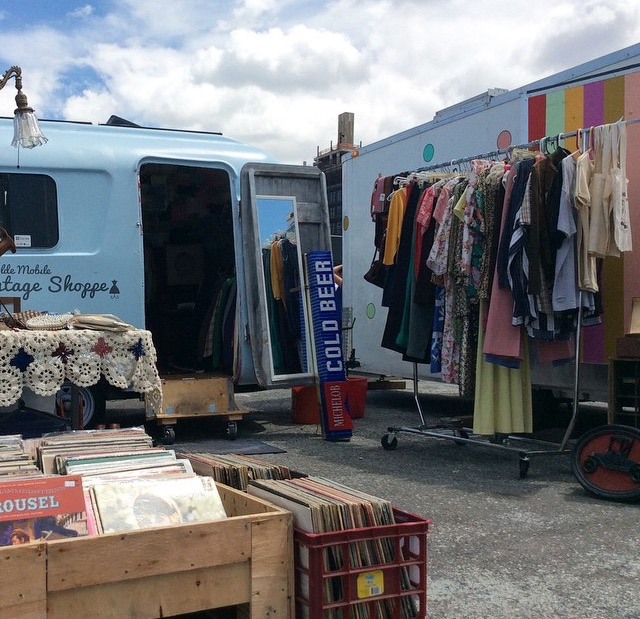 photo source: @bkflea
The original Williamsburg market that actually influenced Smorgasburg is Brooklyn Flea. It happens every weekend right down the street from Smorgasburg. In the winter it is moved inside, but during the warmer months, it's outdoor right on the waterfront. The market has hundreds of vendors selling everything you could possibly want to buy: clothes, jewellery, furniture, art, handmade crafts, antiques, and food. The Brooklyn Flea has been around since 2008 and is probably part of the reason Brooklyn has gotten so much more recognition in recent years, especially for its art and vintage scene. It's ranked by a ton of different media platforms as one of the best experiences in NYC and one of the best flea markets in the world, so it's really somewhere worth visiting!
Brunch hot-spots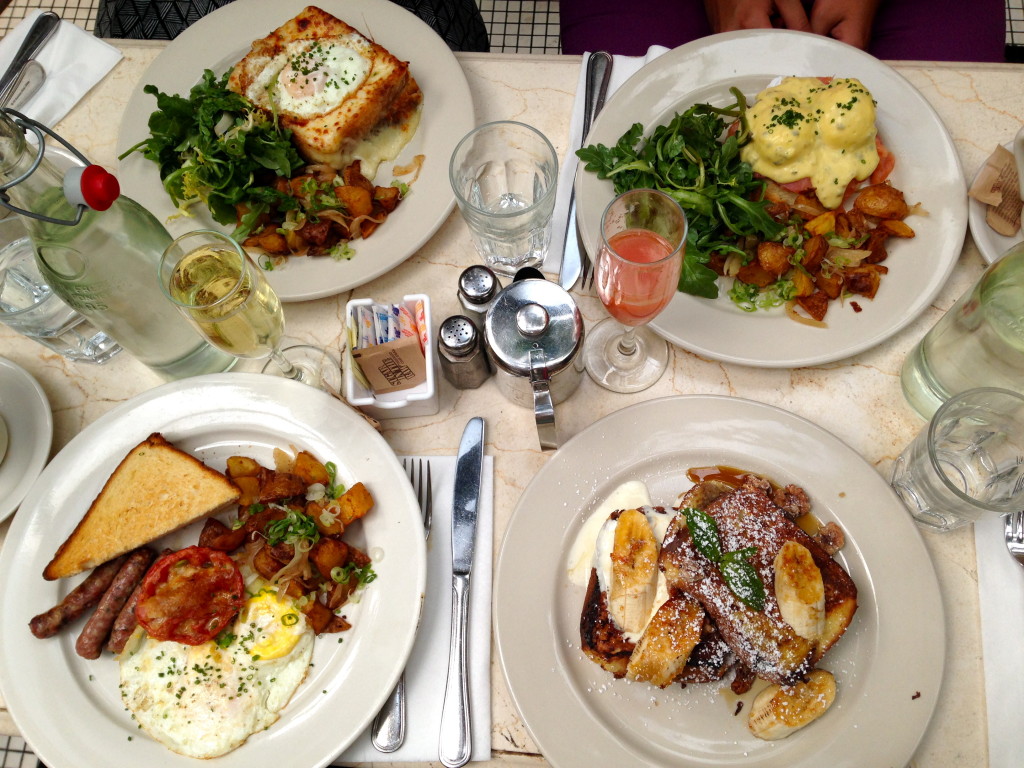 As anyone who has ever visited New York City will probably know, brunch is basically a religion to New Yorkers. I doubt there is any city in the world with more trendy brunch spots than New York, particularly Williamsburg. You have a wide variety to choose from, personally bagels are one of my guilty pleasures and I couldn't travel to New York without having brunch at any of the NYC Bagel Locations, believe me when I tell you that you have to try them! As the most up-and-coming area in the city, of course a bunch of restaurants have decided to open in this neighourhood and to great success! For an amazing brunch with a French twist, check out Le Barricou and Juliette. Le Barricou makes possibly the best French toast I've ever had. And Juliette is all around an amazing brunch experience. The food is delicious and there is a really cool indoor terrace that makes you feel like you've been transported to the French countryside! Another super popular brunch place is Sweet Chick which, contrary to its name, offers something a little less sweet than the first two spots I mentioned. Its brunch is Southern-inspired and the crowd favourite is the chicken and waffles. And for a restaurant that offers brunch pretty much all day long, check out Rabbithole which has lots of healthy options and specialises in all different types of egg dishes.
Brooklyn Brewery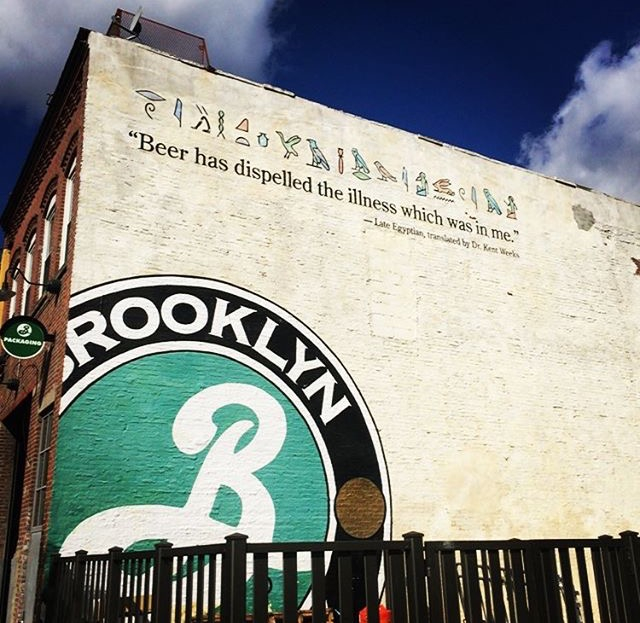 photo source: @jackgreer16
Wherever you go out to eat or drink in New York, you'll probably see Brooklyn Lager on the menu. So what better place to experience this beer than the brewery itself?! They offer free brewery tours starting every half hour between 1-5pm on Saturdays and between 1-4pm on Sundays. Brewery tours are such a cool experience, and after you've seen how the beer is made, you can visit the Tasting Room to try out some of the beers you just learned about! The Brooklyn Brewery is a very popular place to go on weekends, so make sure you get there early if you want to take a tour!
View the Manhattan skyline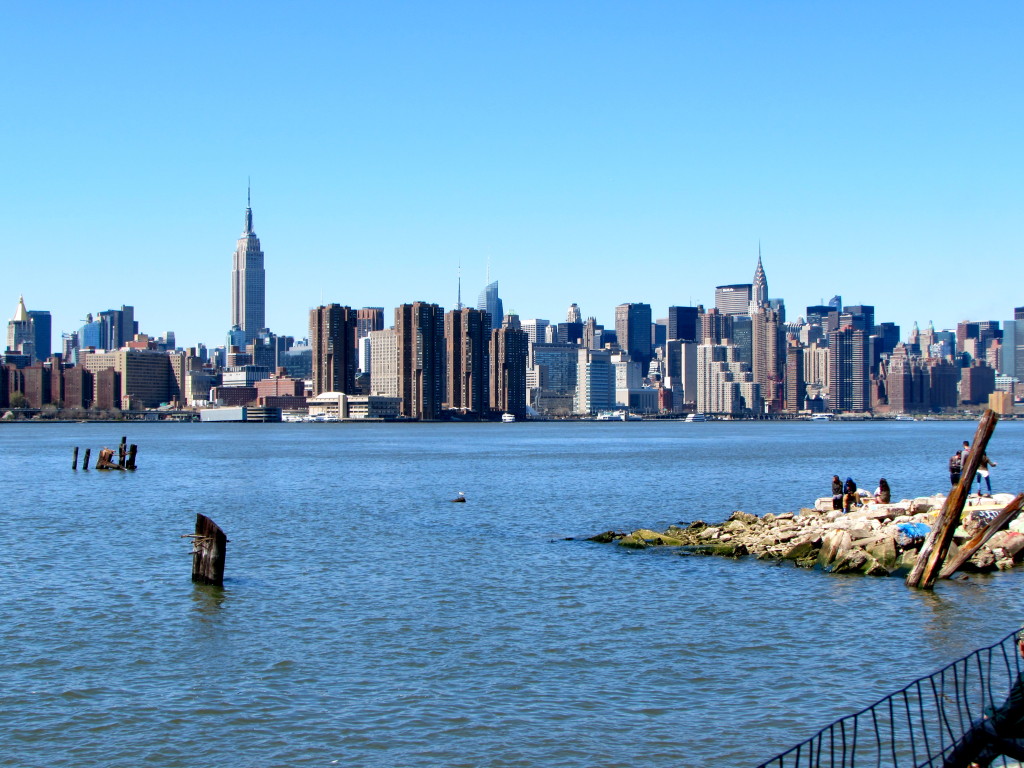 The biggest draw to neighbourhoods outside of Manhattan, is arguably the view you get. It's really hard to find a great skyline view anywhere in Manhattan, since you are surrounded by so many skyscrapers that block your view. But no need to worry about that in Williamsburg! Head to the East River Park for the best skyline view. For the best view possible visit during the magic hour (the hour before sunset) when you'll get the best lighting. Grab a seat on one of the rocks and just take it all in!
Check out the street art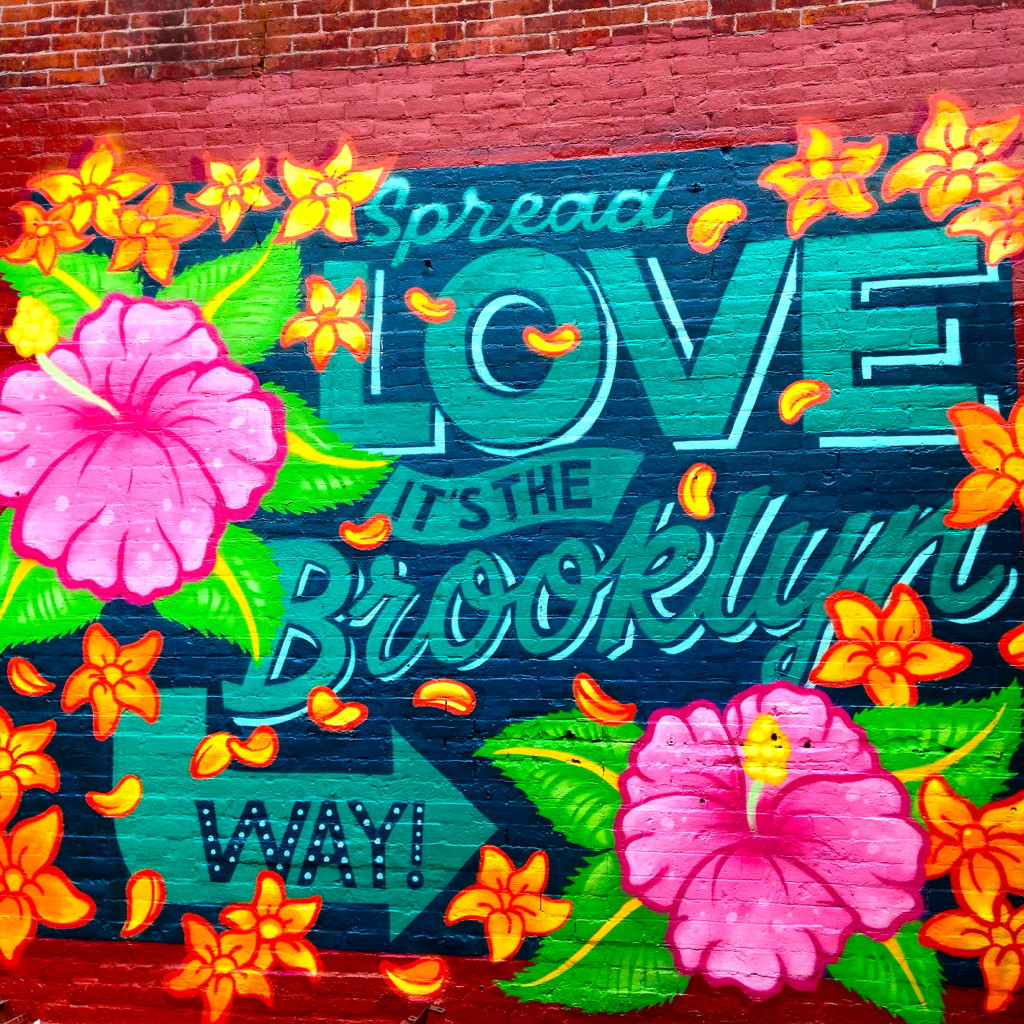 While Williamsburg has become one of the nicest Brooklyn neighbourhoods, you can still see some of its gritty roots. Everywhere you go, you'll see lots of graffiti. Since Williamsburg is arguably the artsiest neighbourhood in the city, it's totally different than your average graffiti. You'll see works of art pretty much everywhere you go in the neighbourhood. The best way to experience the street art is to just walk around and see what you come across. The best places to go are the area near the waterfront and Metropolitan Ave!
Brooklyn Bowl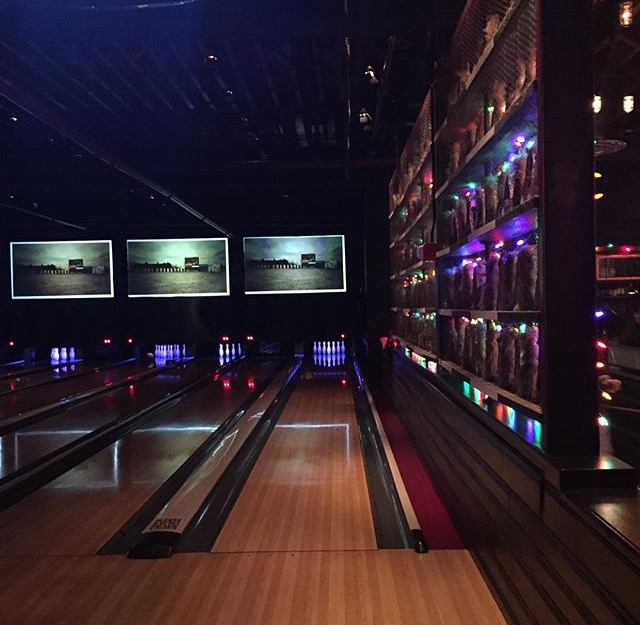 photo source: @dopecoping
If you're looking for something fun to do during the weekend, head over to Brooklyn Bowl. It's a bowling alley, music venue, and restaurant all in one…doesn't get much better than that! There's a consistent line-up of live music every night, mostly great local Brooklyn bands. Right alongside the music hall are bowling lanes, and a bar with lots of different beers on draft, wine, and cocktails. They also have an extensive food menu, so you can really make a full night out of going to Brooklyn Bowl. Dinner, drinks, bowling, and live music—the perfect combination!
Go vintage shopping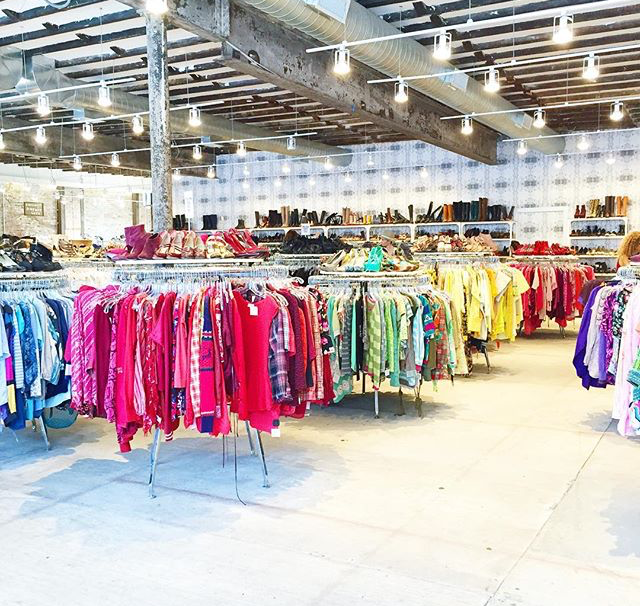 photo source: @mappingmayhem
If vintage clothes are your thing, there's no better place to shop in NYC than Williamsburg. All around the neighbourhood you'll find tons of independent shops, a lot of them specialising in vintage clothing and accessories. Walk down both Grand Street and Metropolitan Ave for some of the best vintage finds. Make sure you include Beacon's Closet in your shopping trip. It has a crazy amount of beautiful vintage and secondhand clothes, shoes, and accessories, and it's one of the top picks for professional stylists in New York!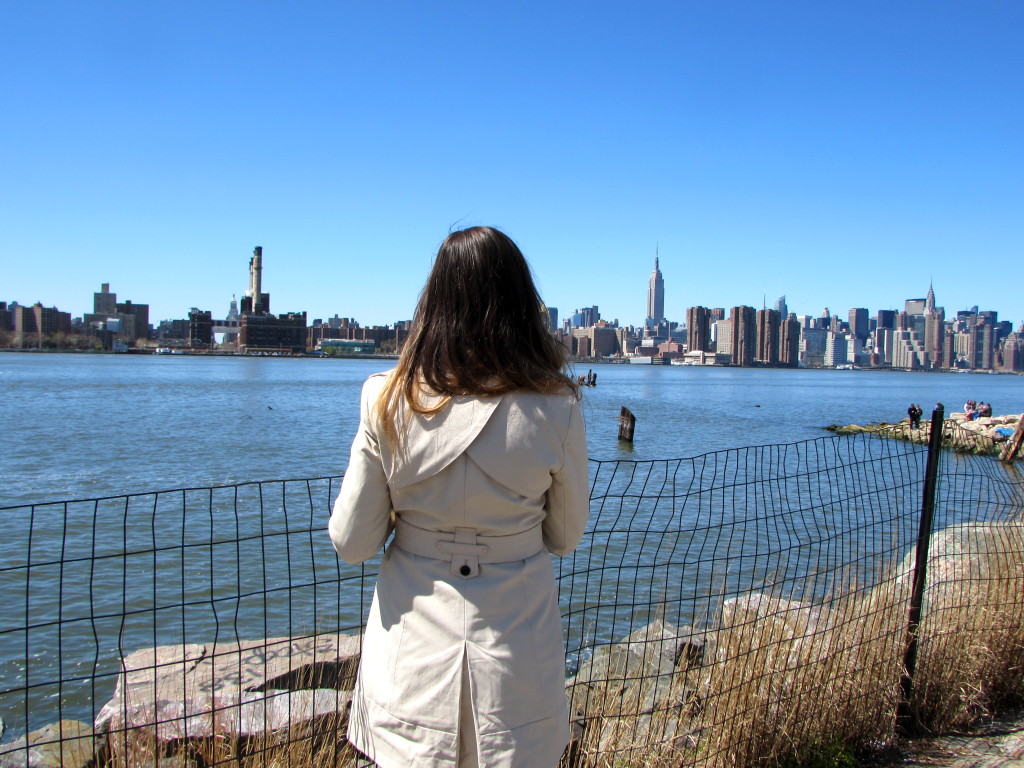 There's no denying there are an infinite number of fun things to do in Williamsburg! Of all the neighbourhoods in NYC, it's increasingly becoming one of the most popular among young people, and new places are popping up all the time. Whether you're travelling to NYC soon or you're a local, make sure you check out all the awesome things going on in Williamsburg!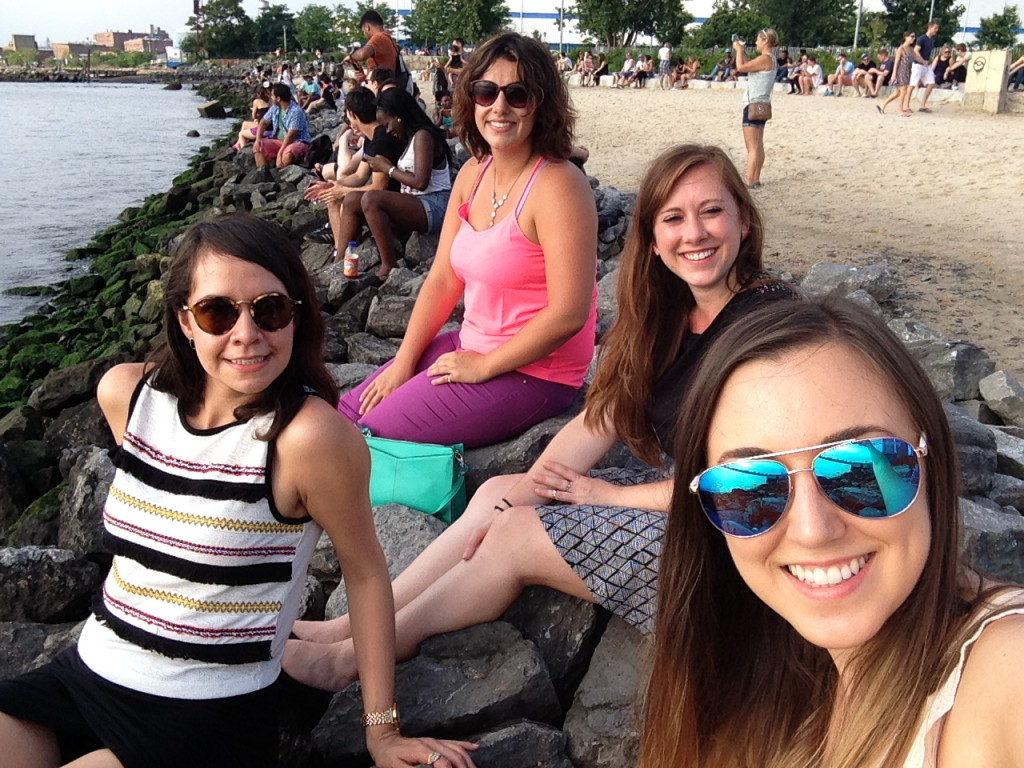 What are your favourite things to do in Williamsburg? Let me know in a comment!
Hi I'm Christie, a 28-year-old girl originally from Boston who has spent time living in New York City, North Carolina, France, Australia, New Zealand, and London. I love moving to new places and exploring them as a local, and I can't see my nomadic expat life stopping any time soon! I have no greater passion than travel, and when I'm not exploring I spend my free time reminiscing on past trips and daydreaming about future travel.