Not too long ago, Girl Sees The World was nominated for the Blogger Recognition Award. And I am now accepting another blogging award called the Liebster Award! This is an award nominated by bloggers to other bloggers. Thank you to Karen from the great blog Travelling K for nominating me. I love being a part of the blogging community, so when you receive some recognition for what you write, it feels pretty great! To accept the Liebster Award nomination, I have answered a number of questions below about my blogging experience and my travels. And I've of course passed the nomination on to some more travel bloggers. Keep on reading for some insight into my experience as Girl Sees The World!
1. Tell us a bit about your blog.
Girl Sees The World was started about two years ago while I was living in New York City. I had written multiple other blogs in the past, but decided that travel writing is my real passion. So after meeting my favourite blogger, World of Wanderlust, I was truly inspired. After starting my blog, I wrote about my different travels around the US and Europe. Then in November 2015, I boarded a one-way flight to Australia. A large focus of my blog then became expat life and living abroad in Australia and New Zealand. I have never tried to pursue blogging as a career, but I am truly passionate about it and plan to start some freelance travel writing. You can read a bit more about my new adventures toward becoming a digital nomad here.
2. Why did you start your travel blog and how long have you had it?
I have had this current blog since April 2015. However, I have been blogging on and off since 2012. My very first blog was basically a journal of everything I did while studying abroad in France. Back in the US a year later, I started a lifestyle blog that included travel, but also fashion, beauty, and cooking. After writing that blog for a while and meeting some travel bloggers in NYC, I knew travel writing was my passion. So that is when Girl Sees The World was born! I love using my blog as a way to look back on my travels and also inspire others to travel as well.
3. What country has surprised you the most on your travels and why?
I have to say I was most surprised by Portugal, and for completely positive reasons! I first visited Lisbon back in 2012, so it was before Portugal really became the trendy travel spot it is now. My friends and I were planning a trip to Spain and happened to come across cheap flights from Madrid to Lisbon. None of us knew anything about Portugal, but within minutes of googling images of Lisbon, we were confirming our flight details through Easyjet!
I went into my visit to Portugal with no expectations at all. We figured it would probably be similar to Spain, but maybe not as exciting. Wrong! Portugal is so amazing, and in fact I think I enjoyed it more than Spain! Since then, Lisbon has emerged as one of the most popular travel destinations, and I'm excited that it's gotten the attention it deserves! I can't wait to revisit Portugal when I'm back in Europe and explore even more of the country.
4. For someone travelling to New Zealand for only a week, where do they have to go?
New Zealand is full of exciting things to do, so it's hard to fit it all into a week! My advice for a one-week visit to NZ would be to stick to either the North Island or the South Island. Doing both will leave you feeling rushed, which is so not the vibe of NZ.
As a first time visitor, I would probably recommend the Auckland to Wellington route. Fly into Auckland and spend a couple of days there. Then start your road trip south. Make sure to stop over in the beautiful Coromandel Peninsula. If you're a Lord of the Rings fan, you could also make a stop in Hobbiton. Continue on to Rotorua, where you can get an insight into the Maori culture of NZ and see all of the geothermal activity the area is known for. Take a quick detour through Lake Taupo, and then finish the trip up in Wellington. I spent five months living in Wellington, and it's a really beautiful little city. If you have time, you could even get the ferry from Wellington to Picton and visit the famous Marlborough wine region!
5. What advice would you give someone about to start a road trip and plan to live in a car/van?
In case you don't know, I spent a month road tripping and car camping with my boyfriend through the Australian Outback. I actually had no idea if I would like the experience or if a few days living out of a car would have me rushing off to the nearest hotel. But I actually loved it! It's funny how quickly you are able to adapt to different situations, and living out of your car is no exception! My number one tip is to download the app Wiki Camps. It was a life saver for us and can help you find some really cool free or cheap campsites. I wrote a full post on how to survive long-term camping, which you can check out here.
6. What has been your least favourite place to travel so far and why?
I must be lucky, but I've actually never been to a place that I disliked. Obviously, there are places that I love and want to visit over and over, and others that I enjoyed but wouldn't be as insistent that people visit. I think I will have to say Kuala Lumpur, although I did enjoy it. It's a nice city, but I think a day or two there is plenty. I would still recommend visiting KL for some of its cool landmarks and the awesome food. But rather than spend too much time there, I would instead tell people to visit the countryside of Malaysia (which I've heard is amazing) and nearby Singapore, which I loved!
7. What's the biggest lesson you've learnt while travelling?
Over the course of my life, I learned lots of lessons while travelling! Travel teaches you so much about yourself and just brings out a confidence in you that you may not have even known you had. I think the main thing I've learned is that no matter how different the cultures are in different places, you will always find people you will get along with great. I have met so many friends around the world from totally different ethnic and cultural backgrounds than myself. Especially given the current situation in the US where so many people are close-minded to other cultures, it's nice to get out there and see how great the people in those cultures can be.
8. Which bloggers/vloggers do you follow?
My favourite blogger is definitely Brooke Saward who writes the blog World of Wanderlust. She also posts some videos of her travels to YouTube, which I love to watch as well.
Some other bloggers I love are Polkadot Passport, Forever Chasing Wanderlust, and Department of Wandering.
When it comes to vloggers, I love to watch fashion and beauty gurus. My go-to's are always Zoella, Tanya Burr, and Estee LaLonde.
9. What is your favourite social media platform and why?
I like different social media platforms for different things. I'm a big fan of Instagram, since I'm a very visual person. I love to share beautiful photos and see all the incredible places other people visit. I also love Pinterest. While I am still working on figuring out the ins and outs of Pinterest from a blogging perspective, it's my go-to place for all types of inspiration. When I'm planning a trip, I turn to Pinterest; if I'm looking for yummy recipes, I turn to Pinterest; if I just need some motivation and inspiration, I turn to Pinterest. It's basically like Google but tailored to all the things you like! You can visit me on Instagram here and Pinterest here.
10. What advice would you give to other new bloggers?
There seems to be a big focus on finding your niche in the blogging world. But my advice to new bloggers would be to just write about whatever you feel like writing about. You can always narrow down to a particular niche later. The more posts you write, the more topics you'll write about, and eventually you will find yourself returning to certain subjects more than others. When I first started blogging, I knew I loved travel, but I was also interested in fashion and beauty. So by writing a bit of everything, it helped me find that travel writing is my favourite. That's how I narrowed down my niche from writing a "lifestyle" blog (aka a bit of everything) to a blog focused on travel.
So that's it for me! Now I'm passing on the nomination to five other travel bloggers:
My Global Attitude is a great blog written by Carolina, a girl who grew up in Kenya. In the past few years, she's had exciting adventures all around Africa, the Middle East, North America, and South East Asia. Her blog is full of tips and fun stories from her travels around the world.
Wandering Passport is written by Aditi who is a part-time traveller while still working full-time. She loves to experience all the local aspects to travelling—meeting and staying with locals and eating the local food.
Travel Pins On Map is written by a couple that have been travelling together for ten years now. They love getting out of their comfort zones when they travel and do things they may not normally do. Their recent posts include lots of exciting destinations in Asia and Oceania.
Trailing Abroad is a couple that started travelling solo from a young age and have been travelling together after meeting in Dubai. Their blog is full of great stories and tips from their adventures abroad, along with lots of beautiful photos.
Curious Footsteps is written by UK traveller Louise. Louise has travelled to so many different places around the world, and writes about the backpacking aspects of travel. She is also the expert on places to visit around England, including recent posts on Manchester and, one of my favourites, Bath.
Questions for my Liebster Award nominees to answer:
1. Tell us a bit about your blog.
2. Why did you start your travel blog and how long have you had it?
3. What country has surprised you the most on your travels and why?
4. What is you favourite social media platform and why?
5. What has been your favourite place you have travelled?
6. What has been your least favourite place to travel so far and why?
7. What's the biggest lesson you've learnt while travelling?
8. Which bloggers/vloggers do you follow?
9. If you could travel anywhere in the world right now, where would you go?
10. What advice would you give to new bloggers?
Congratulations on your nomination for the Liebster Award and I can't wait to read your posts!
Liebster Award
Thanks again to Karen from Travelling K who nominated me for this award. I hope you enjoyed reading a bit more about the Girl Sees The World story, and I will see you in my next post!
Liebster Award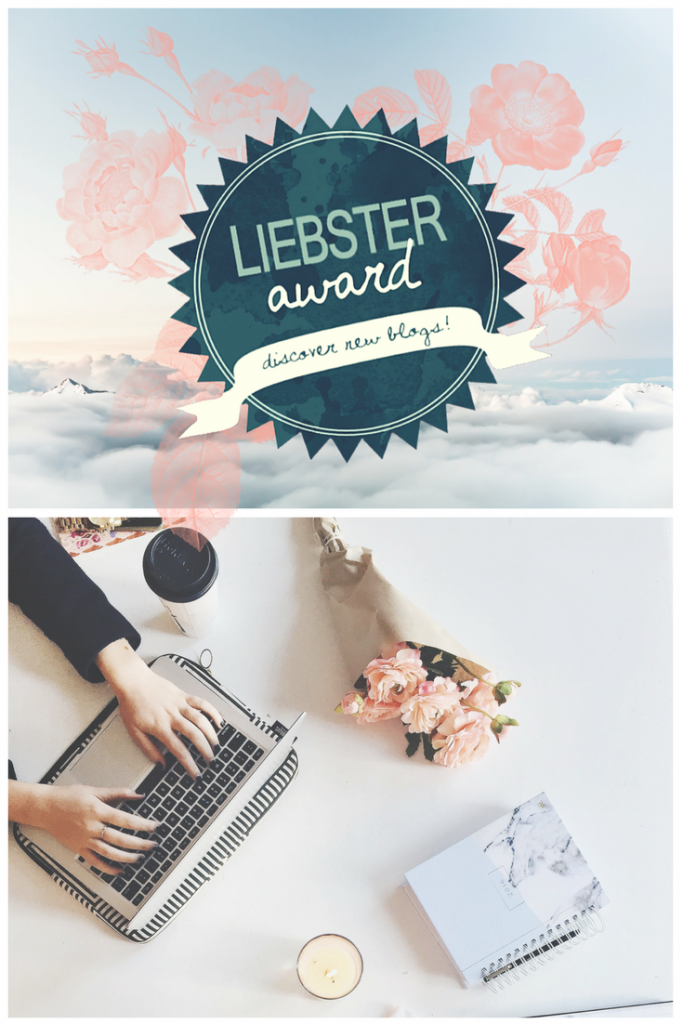 Hi I'm Christie, a 28-year-old girl originally from Boston who has spent time living in New York City, North Carolina, France, Australia, New Zealand, and London. I love moving to new places and exploring them as a local, and I can't see my nomadic expat life stopping any time soon! I have no greater passion than travel, and when I'm not exploring I spend my free time reminiscing on past trips and daydreaming about future travel.