With all of the technology available today, there's never been a better time to learn a new language. And better yet, there are so many different ways to learn a language for free!
I've always been fascinated by foreign languages. I took both French and Spanish classes at school, self-taught myself some Italian as a teenager, and spent a semester studying abroad in France. Despite taking so many French classes over the years, I never managed to push past the intermediate level. In December, I set myself the goal to become fluent in French before my 30th birthday (which is in December 2021). To help myself hit that goal, I've made it my mission to find all the free language-learning resources out there.
Learning a language is fun, and it's also a great way to gain a stronger understanding of foreign cultures. If you're hoping to add a new language to your repertoire in 2020, pick a language and try these tips to learn a language for free.
The resources included are ones I've personally used and had a good experience with. I use them for French, but many of them can be used for a wide range of foreign languages. I'll update the list as I find more resources or get recommendations on helpful resources for other languages.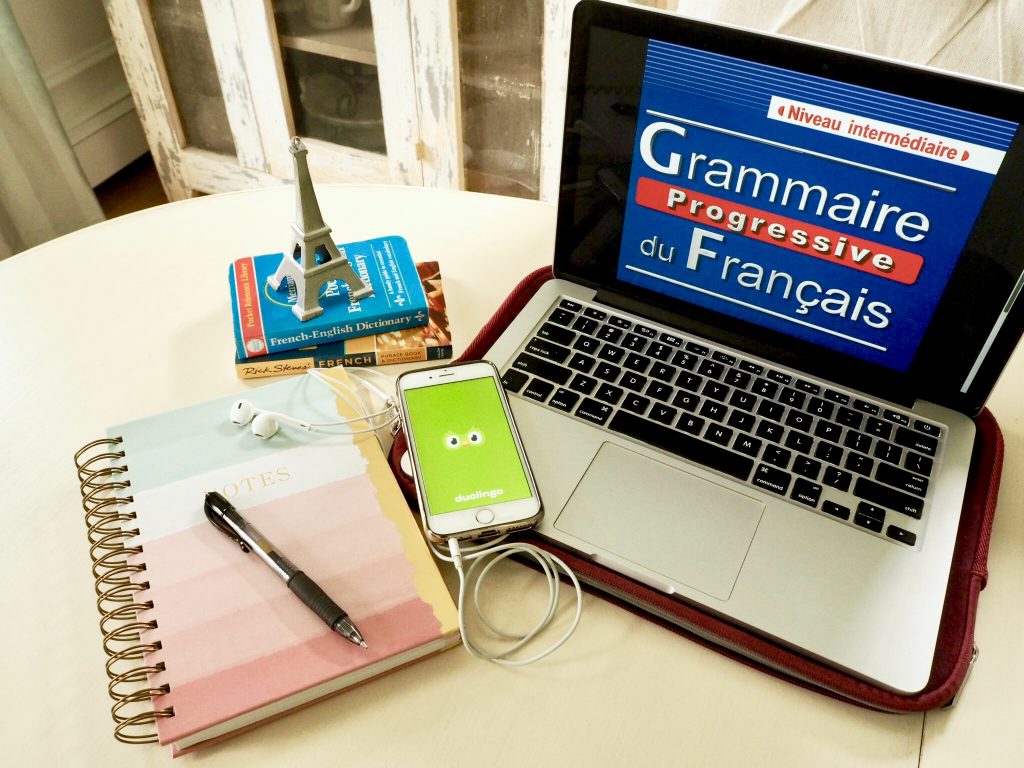 Download DuoLingo
DuoLingo is the perfect platform for when you're starting to learn a new language or you want to refresh your knowledge of a language. There are currently 36 languages on DuoLingo. Each one is broken down into lessons in grammar, listening, and speaking. You can download a free DuoLingo app or complete lessons on the website – also free. There's a premium version of the app, and the main benefit is that you get unlimited "hearts." (In the free version, you get five hearts which restore every 24 hours or so. When you make a mistake, you lose a heart.) But you'll also get unlimited hearts when you use the desktop version rather than the app. Dedicate about 20 minutes to DuoLingo each day, either while you eat or when you're on public transport.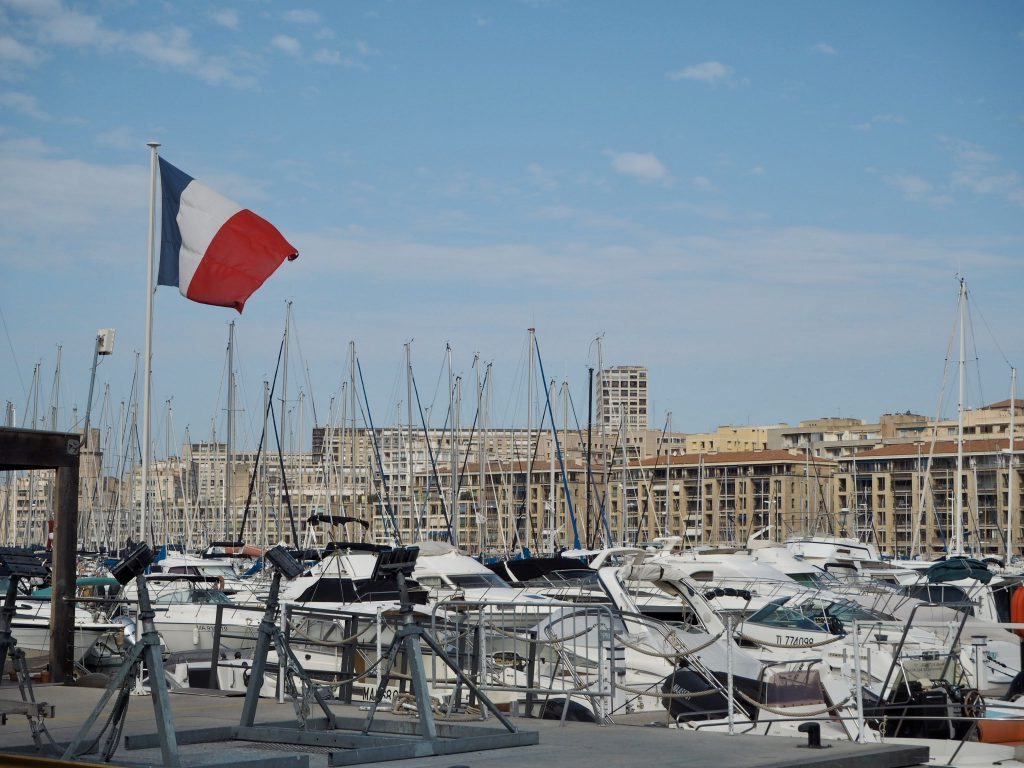 Subscribe to YouTube Channels
Hear your target language spoken in a native context by subscribing to some different YouTube channels. You'll find YouTube channels and videos that offer free grammar and culture lessons on various languages. Some of my favourite French ones are InnerFrench, Comme Une Française, French Truly, Français Avec Pierre, Not Even French, and Français Authentique.
Informal vlogs are also great to watch. You'll hear people speaking the language in an everyday manner compared to the more formal textbook version of the language. You'll probably struggle to understand vlogs at first because of slang words and how fast native speakers talk. But stick with it, and over time you'll start to understand more and more. There are countless YouTube channels available in just about every language you could imagine and about all different topics, like travel, beauty, fashion, food, and books. Some French vloggers that I watch regularly include Gregsway, Le Coin d'Elodie, Bruno Maltor, The World of Sisters, Emilie Blanc, and Laura Glam'More.
Read "Fluent Forever"
I checked this book out from my local library at the start of the year, and it was chock full of tips to help you learn a new language. Fluent Forever was written by polyglot Gabriel Wyner and shares the method he's used to learn French, German, Russian, Italian, and more. The book talks about language-learning techniques like spaced repetition systems that place information into your long-term memory. It also includes interesting information about different sounds you'll need to learn to properly speak your new language. Apparently there are certain sounds that we not only don't use in English, but we can't even recognise them. When you learn a new language, you may need to train your brain to hear new sounds – for example the sounds for "u" versus "ou" in French. I found this so cool! This book really helped me get back into my language journey. Note that there's also a Fluent Forever app, but this has a monthly subscription fee, so not one to use if you're looking to learn a language for free.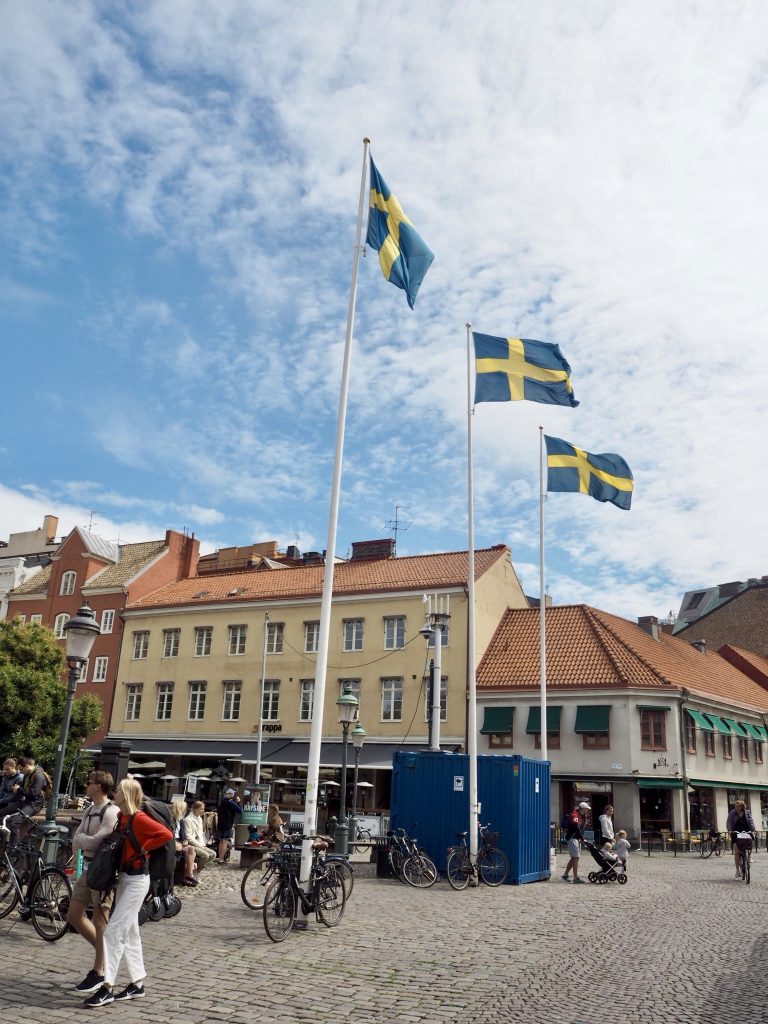 Listen to Music in Your Target Language
This is a fun way to immerse yourself in a language without having to think too much. You can listen to music in your target language while doing anything from cleaning to cooking to commuting, and you'll still be learning. Create a playlist of songs on YouTube or find a Spotify playlist you love. Regularly hearing music in your target language will get your brain used to hearing the different sounds of that language.
Read Blogs and News Websites
If you're going to check the news or read up on a certain topic, you might as well get in some language practice at the same time. Instead of going straight to CNN or BBC for your news, check out international news sites in the language you're studying. If you want to read something more exciting than the news, find blogs in subjects that interest you. You'll find endless blogs online that cover subjects from travel to cooking to fashion to technology, and everything in between. Some French blogs that I have bookmarked and browse regularly include L'Oiseau Rose, Découverte Monde, Carnet d'Escapades, and Vie de Miettes. When you can, try reading blogs or new articles out loud. This will help you practice pronunciation as well as reading.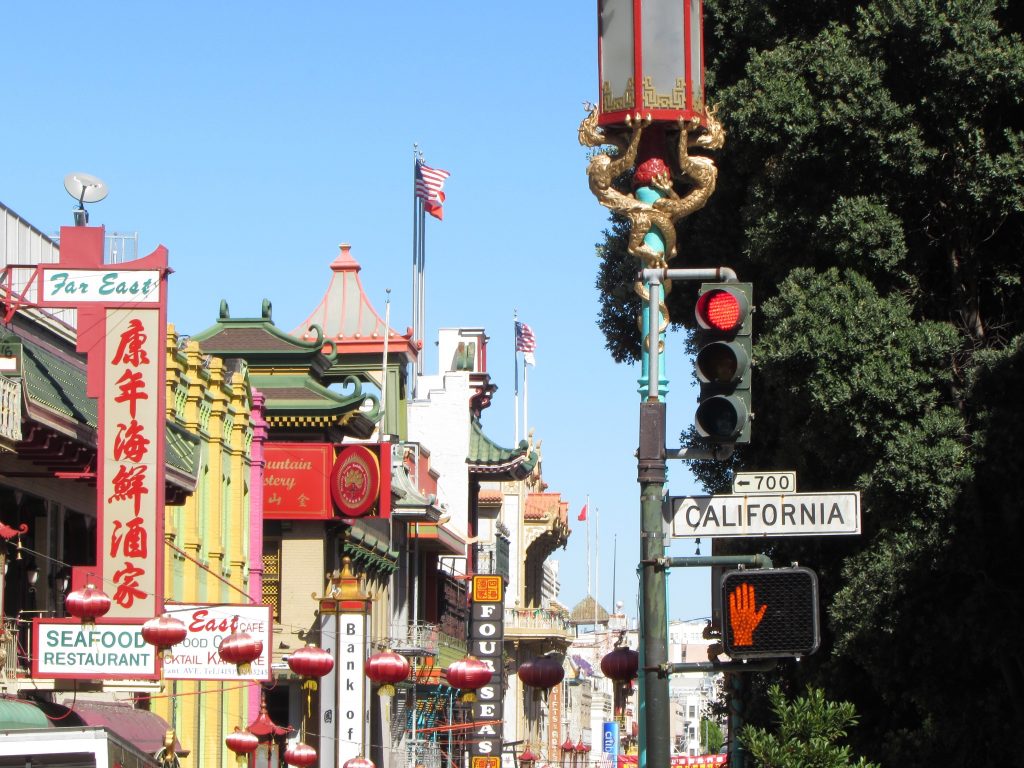 Download Free PDFs of Grammar Textbooks
You'd be surprised by how many free books you can find online! There are plenty of novels that you could download as well as grammar textbooks that will help you take your language-learning to the next level. Most free textbooks you'll find online are a bit old (newer textbooks are EXPENSIVE as any university student can attest to). But language doesn't change much over the years, so even a language textbook from the 1980s or 1990s will still be pretty relevant today. (You might just come across outdated photos in the book, which adds to the fun if you ask me!) You'll find several free textbooks through the Foreign Service Institute website in 72 different languages. These free textbooks also come with some free online-learning lessons you can take advantage of.
If you don't find what you're looking for through the FSI, simply search for lists of some of the best textbooks in your target language. Google search for the book you're interested in + free pdf. I managed to find free PDF textbooks of a few popular French textbooks that I downloaded to my laptop to practice whenever. I also managed to find free pdf downloads of all seven Harry Potter books in French!
Listen to Free Podcasts
There are plenty of free podcasts that range from beginner level to advanced. If you're just starting out, look for a podcast that's partially in English and teaches your target language. DuoLingo has some great beginner-level podcasts in French and Spanish. Coffee Break Languages is another good one to check out if you're a newbie to a language. It's currently available in French, Spanish, Italian, Mandarin, German, and Swedish. If you're at an intermediate level, find podcasts that are fully in your target language but that don't speak too quickly or with too much slang. Some of my favourite French podcasts are Inner French and News in Slow French. (You can also listen to News in Slow German, Spanish, and Italian.)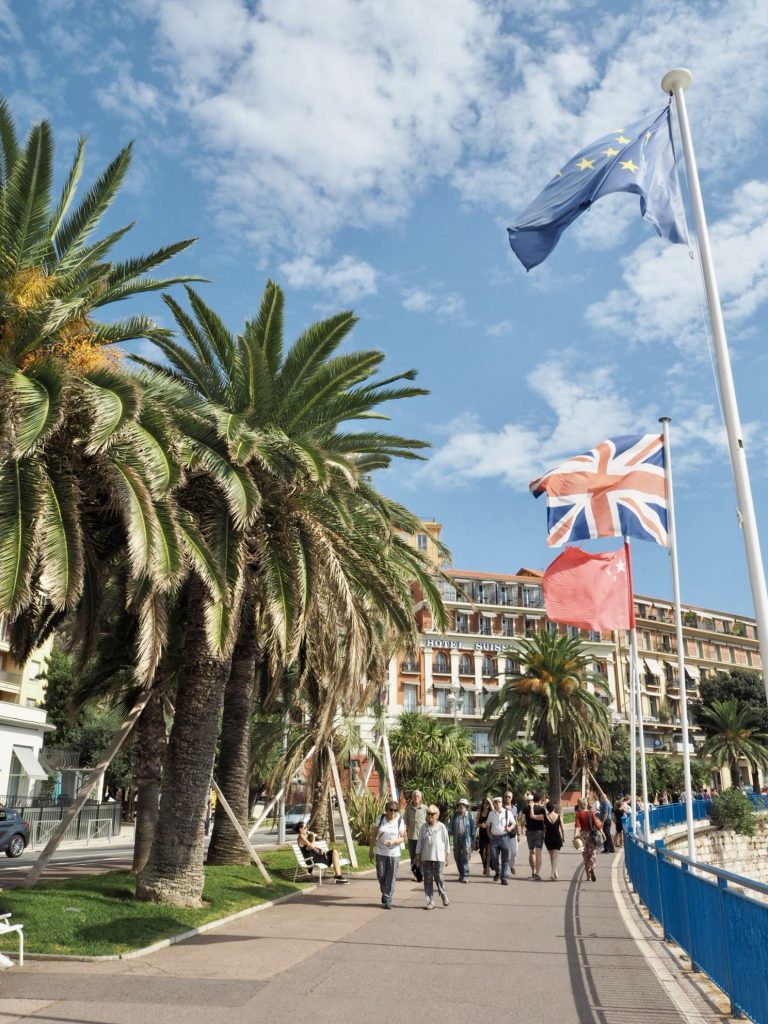 Join a Language Exchange
There's only so much language practice you can get on your own. To improve your confidence and skill in speaking the language, you need get into the habit of speaking with other people. Of course you'd have to pay to join a conversation class, but there are several online resources you could use to find a language exchange partner for free. DuoLingo hosts meet-ups in cities around the world where you can practice speaking in a certain language. You could also research language meet-ups in your city. I've come across several in the past where you meet up for coffee and practice speaking the language.
If you can't find an in-person language exchange, you could also do it virtually. There are websites that can match you up with someone who is a native speaker of the language you're learning and who wants to learn English. You can then message each other to set up a virtual meeting. You'll spend half the meeting speaking English and the other half speaking the language you're working on. Some websites where you can find language exchange partners are Speaky, Easy Language Exchange, and LingoGlobe.
Write Journal Entries
Practice your writing skills by keeping a journal in the language you're learning. Sit down for about 15 minutes two to three times a week to write a journal entry. You can write about any topic you choose – a reflection of your week, a memory, a made-up story, current events… the important thing is just that you get practice writing in your target language. If you get stuck, Pinterest is full of journalling ideas. I've saved some journalling prompts to this board that you could use for inspiration.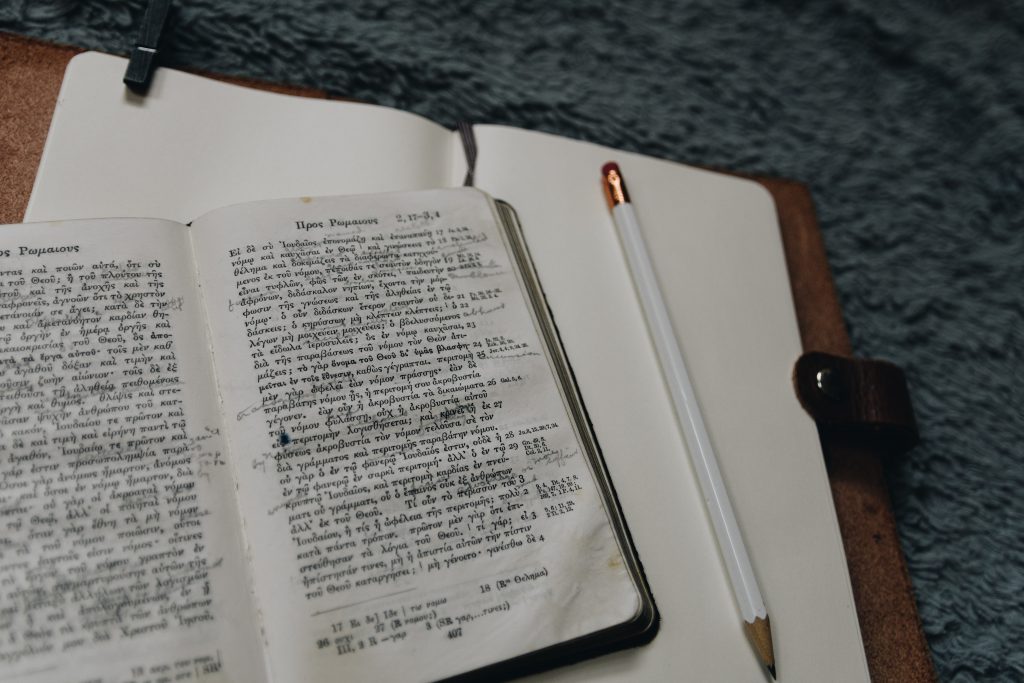 Practice Dictations from YouTube
Dictation is an old-school language-learning technique that's still helpful today. The dictator slowly reads a text while you write it down. You don't need a language teacher to do this – you'll find plenty of dictation exercises on YouTube in a wide variety of languages. Dictations help you practice both listening and spelling skills. Cue up a dictation on YouTube, grab a notebook and pen, and get practicing!
Study with Anki Flashcards
Studying with flashboards is a great way to get vocab to stick in your brain. You probably have memories of studying with flashcards during your school days – you'd cram for days and then forget all the information after you handed in your exam. A more effective flashcard method is to used a spaced repetition system. The system brings up cards in a way that helps the information go into your long term memory and stay there. It's tough to make a spaced repetition system from scratch, but you could use the Anki computer app for free. Make flashcards with the vocabulary you want to learn, and try to dedicate 15 to 20 minutes per day to reviewing your flashcards.
When making your flashcards, use photos instead of an English translations. This will help you think in your target language rather than translating in your mind. If you're looking for a good place to start, Google the list of the 1,000 or 2,000 most commonly used words in the language you're learning.
Sign Up for a Course on Coursera
Coursera runs online courses in every subject you can imagine, including many foreign languages. Most of the site's courses charge a fee, but there are some free ones available too. I'm currently enrolled in a free French course aimed toward intermediate learners. You can find Coursera's free language courses here. The exact classes get changed up sometimes, but there are often options in a variety of languages and for people at different levels. There are currently free courses available in French, Spanish, Chinese, Japanese, Korean, and Ukrainian.
Do Grammar and Listening Exercises Online
There are some great language learning websites where you can brush up on your grammar and listening skills. You'll find quick and easy lessons, plus exercises to put your knowledge to the test. Some websites I use for free French exercises are TV5Monde, Kwiziq, Bonjour de France, and rfi Savoirs.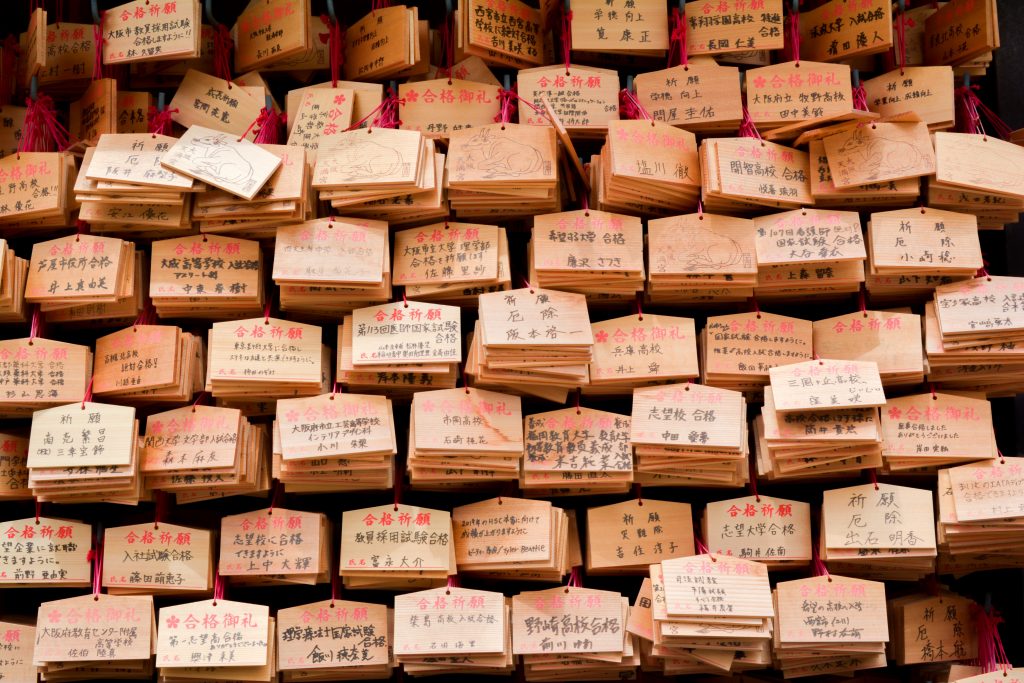 Binge Watch Shows and Movies on Netflix
If you have a Netflix account, you'll find countless movies and TV shows in the most commonly learned languages. You'll even find tons of English shows and movies that are dubbed in other languages. Avoid watching with English subtitles – this will encourage you to read instead of listen. If watching something in your target language without subtitles is too difficult, start with something you've seen a dozen times like a Disney film or Friends. Since you know what happens, you can focus on the language without being afraid you'll get confused by what's happening onscreen. If you're still struggling to understand, try putting on subtitles in your target language to help you follow along without resorting to English.
These are some of the fool-proof ways I've found to learn a language for free online. I'm focusing on improving my French for now, but there are several more languages I'd love to learn in the future. I think Spanish will be the next language I try to master, followed by Italian, German, and a bit of Japanese.
Now all that's left for you to do is pick a language and follow these tips to master it without spending a penny!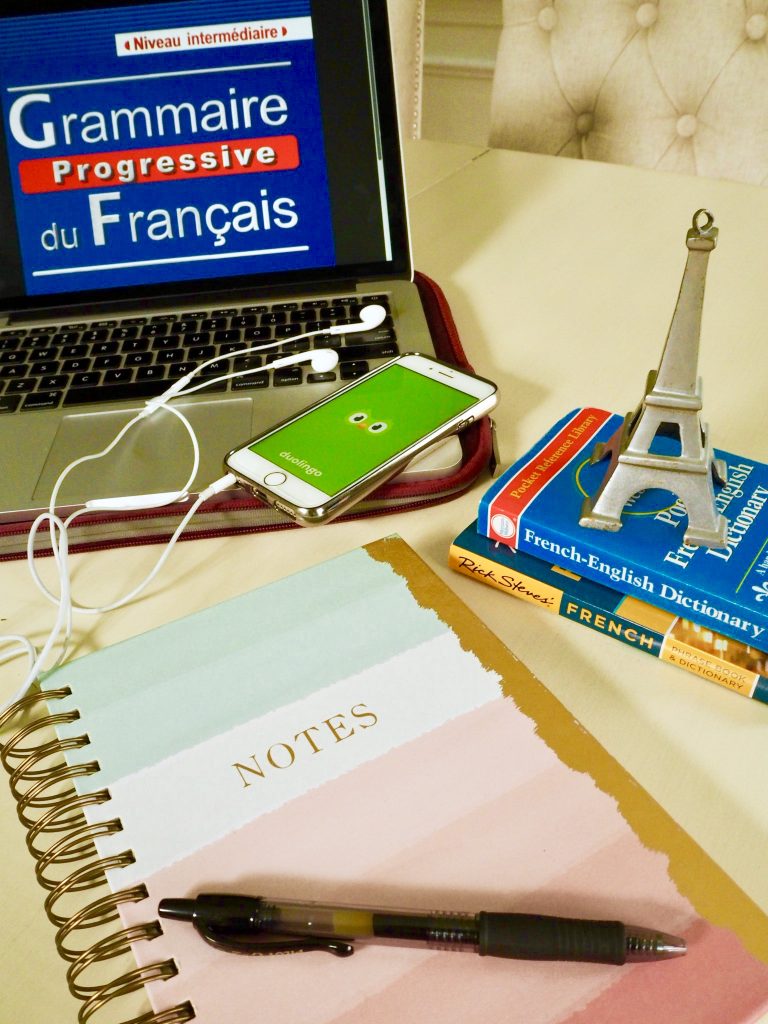 Are you working on adding another language to your repertoire? What are your top tips to learn a language for free? Let me know in a comment!
Pin this post for later:
Hi I'm Christie, a 28-year-old girl originally from Boston who has spent time living in New York City, North Carolina, France, Australia, New Zealand, and London. I love moving to new places and exploring them as a local, and I can't see my nomadic expat life stopping any time soon! I have no greater passion than travel, and when I'm not exploring I spend my free time reminiscing on past trips and daydreaming about future travel.