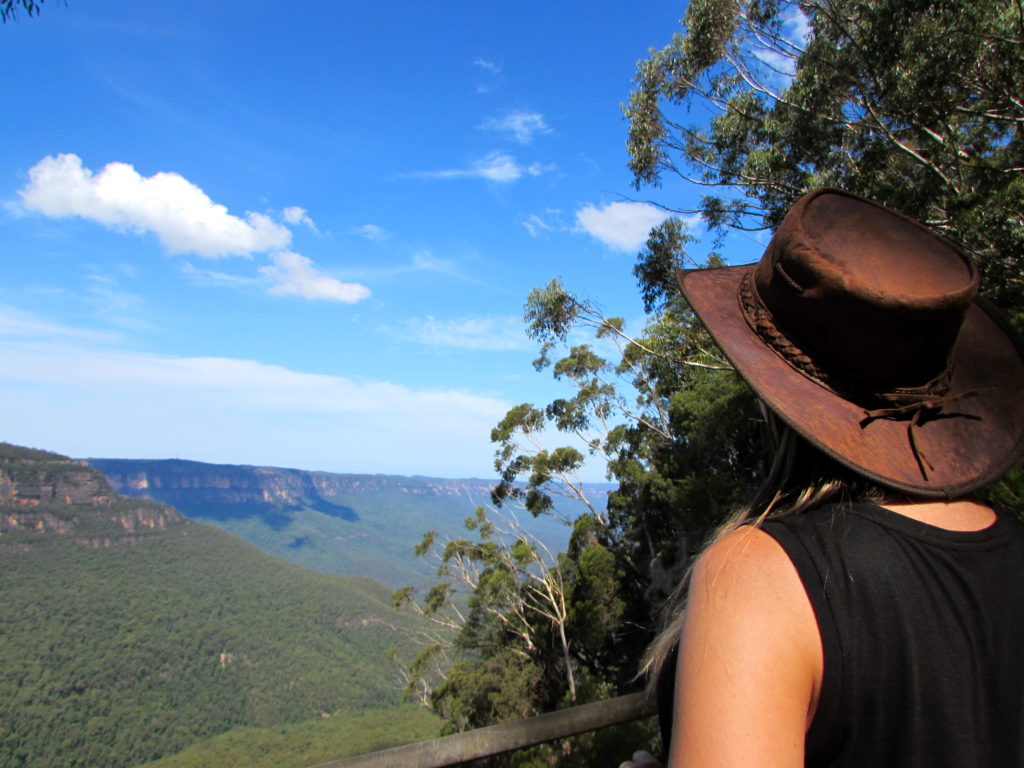 Sydney is full of beautiful beaches, a good food scene, and endless things to do. But one of the best things you can do on a visit to Sydney is get out of the city and see more of country New South Wales. Probably the most popular day trip out of Sydney is to the Blue Mountains that are about 100km west of the city. Hop on the train to Katoomba out of Central Station and in two hours, you will be in the heart of the Blue Mountains!
If you don't live in Australia, you may not know much about the Blue Mountains. Hard to see why they aren't more world famous as it's the second biggest canyon in the world! While it isn't quite as deep as the Grand Canyon, it's both wider and longer. And if you're wondering about the name, yes the mountains do look blue from a distance. It has something to do with oil from eucalyptus trees in the national park that give the mountains their colour. And if you didn't think the Sydney area got snow, you obviously haven't been to the Blue Mountains in winter! They get a few snowfalls a year in many parts of the national park.
The Blue Mountains have been on my radar for a while. So when I visited Sydney with my parents back in February, I couldn't wait to finally check them out!
There are several ways you can experience the Blue Moutains. You can take a day tour out of Sydney, rent a car and drive to the hot spots yourself, or take the train to the mountain town of Katoomba. We decided to go with that last option. Then once you're there, you could walk to some of the main attractions, but the best way to see all that you want to is to book onto a Blue Mountains Explorer bus tour. You can get tickets from pretty much any of the shops or restaurants on that main strip of town. Once you're out of Katoomba, there aren't many food options, so be sure to have a meal or stock up on snacks in town. Then hop on the bus, and it's time to explore the Blue Mountains!
Buses come every half hour and have 29 different stops including some hotels along with the sights.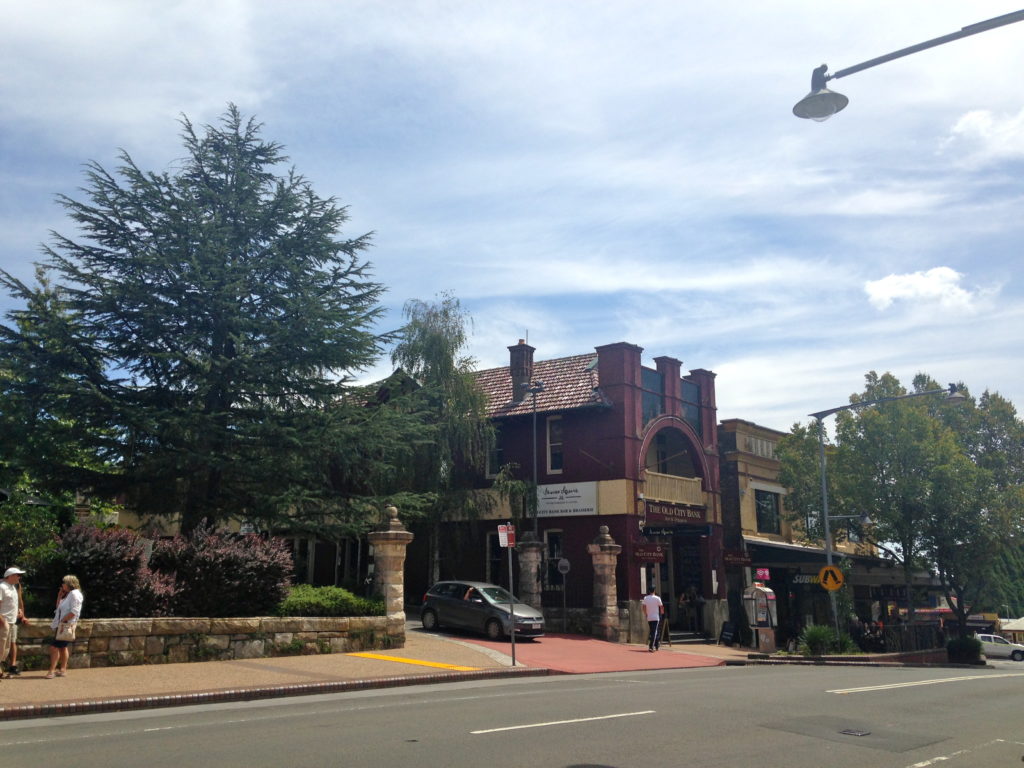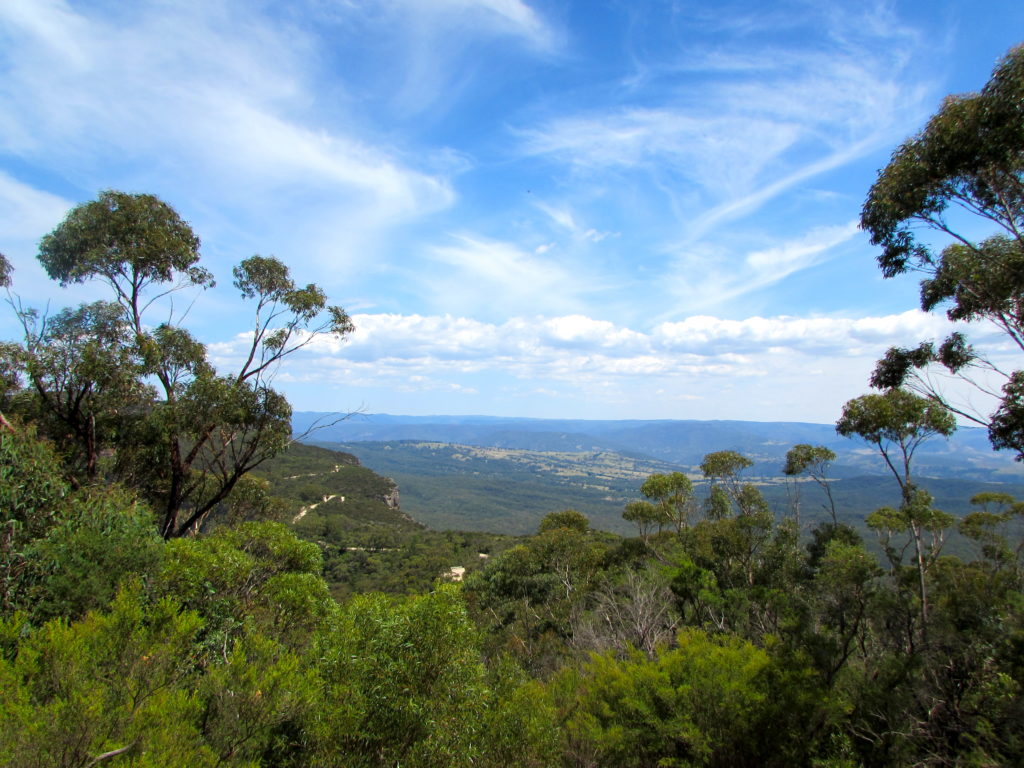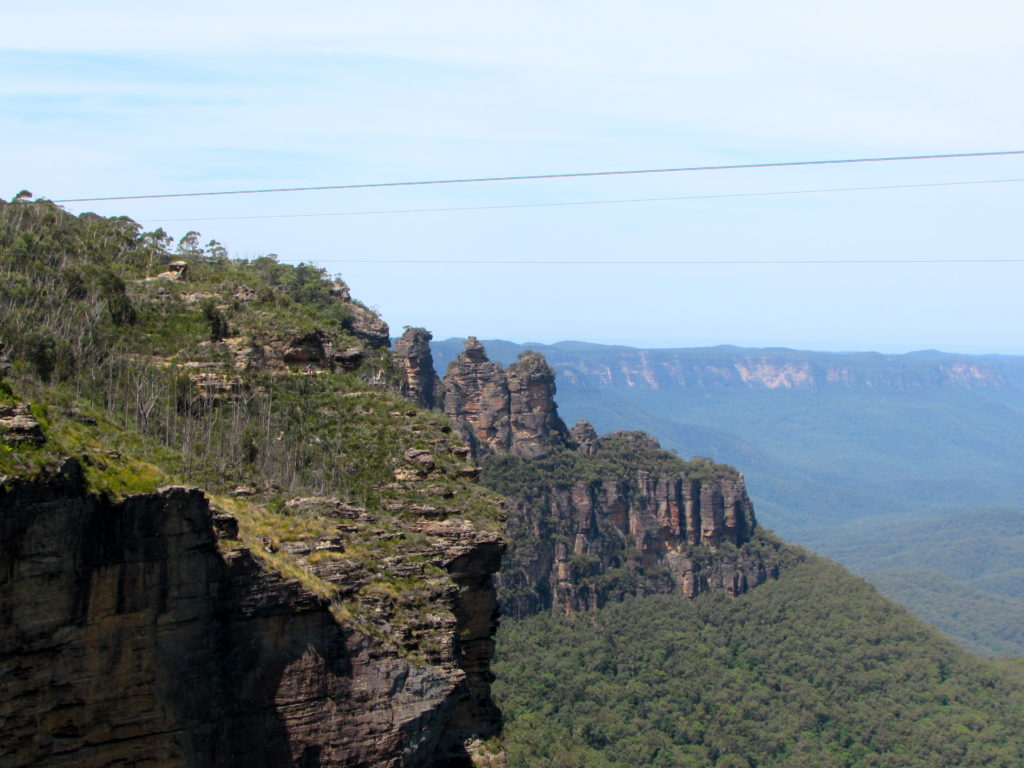 The first stop to check out is Katoomba Falls. It's a beautiful waterfall that you can see from different viewpoints. Or you can hike down some different bushwalks to see the falls from a different angle!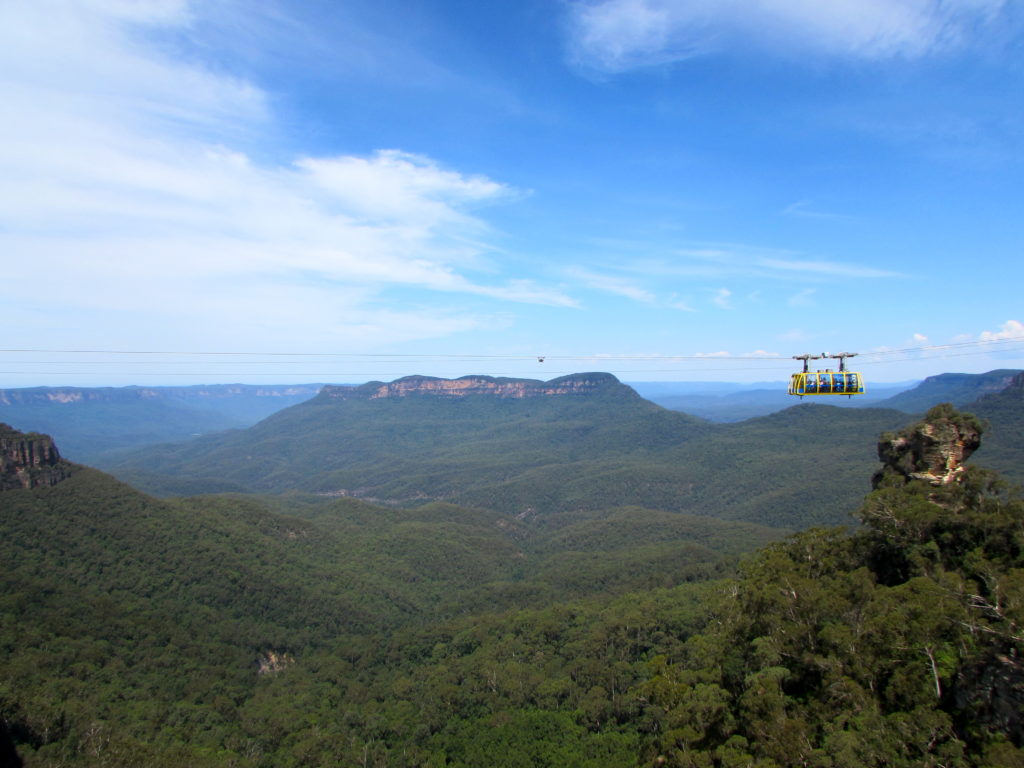 From Katoomba Falls, you aren't far from the next attraction: Scenic World. You can either take the bus there or make the quick five minute walk. At Scenic World, you'll find some of the most famous Blue Mountains attractions. You'll need to buy a ticket for Scenic World, but the $39 entrance will get you access to all four of the attractions there. First is the Scenic Skyway, a glass cable car that take you out between cliffs and gives you a great view of the forest and mountains below. The floor is even glass as well to make for an amazing experience! Next is the Scenic Cableway which is similar to the Skyway but takes you down into the valley rather than over it. As it descends, you get a great view of the Three Sisters, Katoomba Falls, and some other landmarks. At the bottom, you can get out and get access to the third scenic experience, the Scenic Walkway. This is a 2.4km walk through the rainforest where you see the beautiful plants and trees of the Blue Mountains. And lastly is the award-winning Scenic Railway. It's considered the steepest passenger railway in the world, going at a 52 degree incline into the rainforest. There is a glass roof to make for amazing views, and you're able to adjust your seat to make the incline calmer or even more intense! If you want to take full advantage of Scenic World, I would say you need at least a few hours to spend there. Perfect if you have several days in the Blue Mountains, but it could be tough to fit in if you're only there for the day and have lots of other spots to visit too.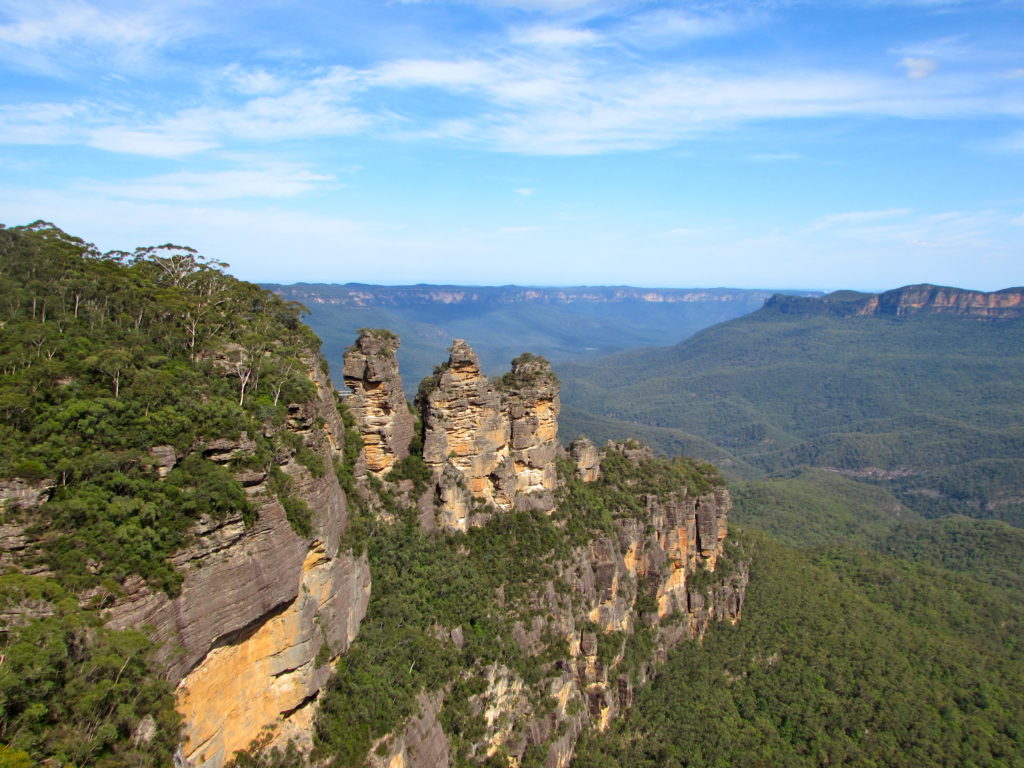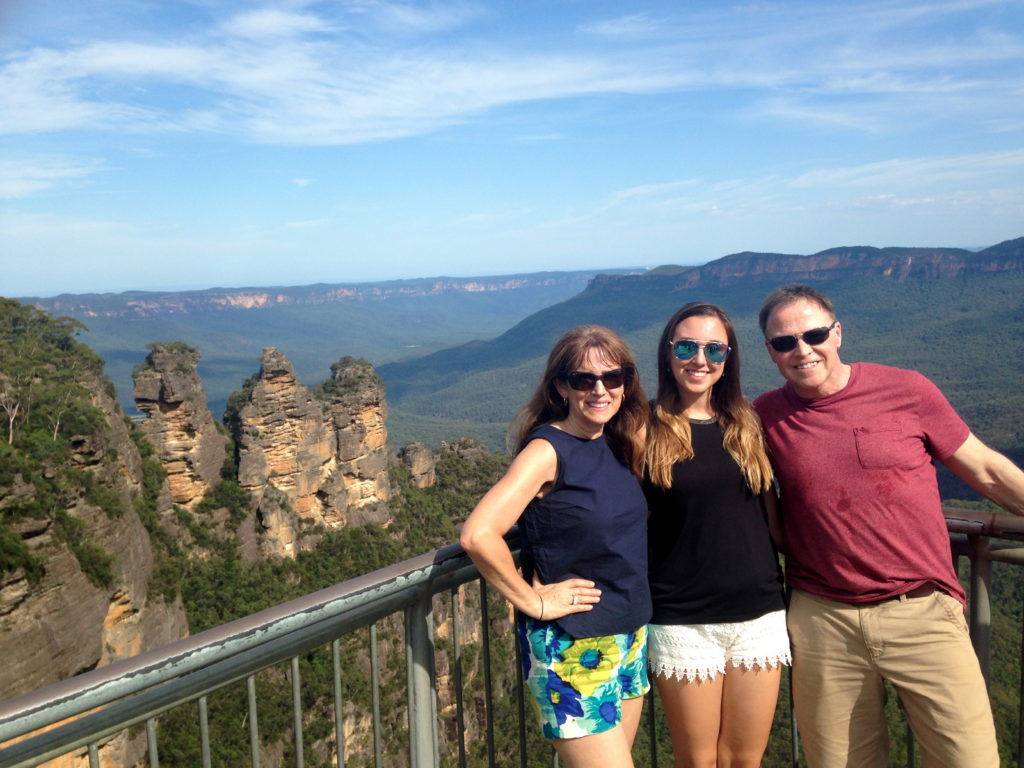 The next must-visit spot is probably the most famous in the whole national park: Echo Point. This is where you can view the amazing Three Sisters rock formation and get that iconic Blue Mountains photo. There are three towers of rock side by side, and according to Aboriginal legend are three sisters that were turned to stone. After hitting up the viewpoints, you hike down to the Three Sisters, and even walk out onto the first sister! This is the one spot in the Blue Mountains that you absolutely must see, no exceptions!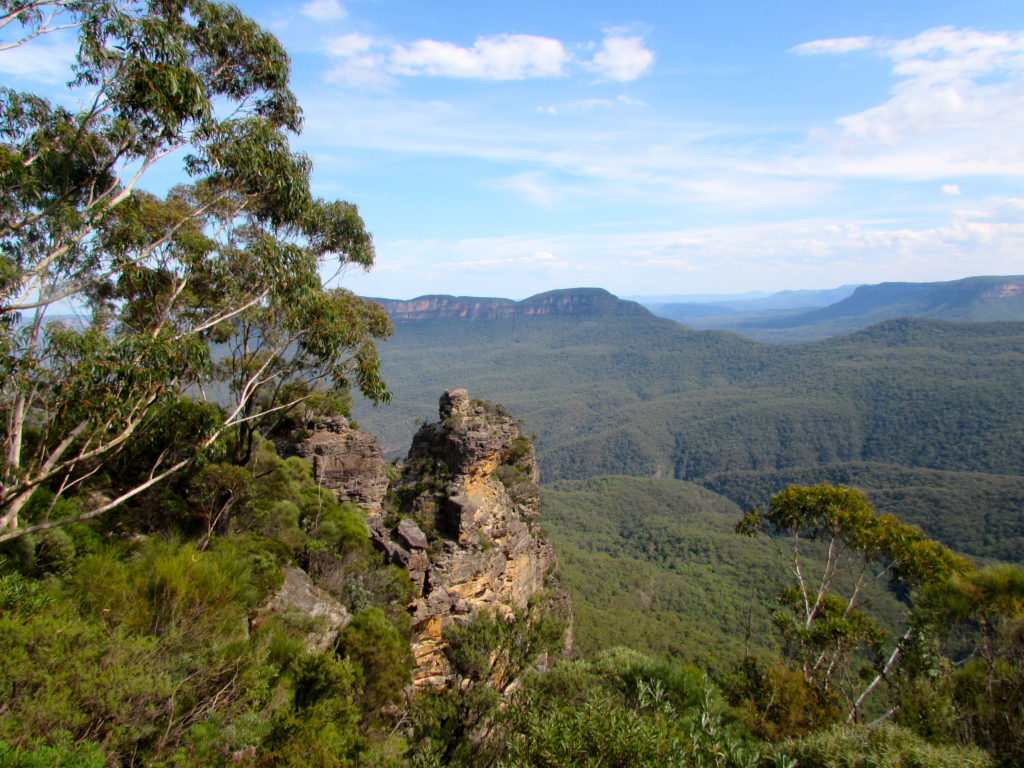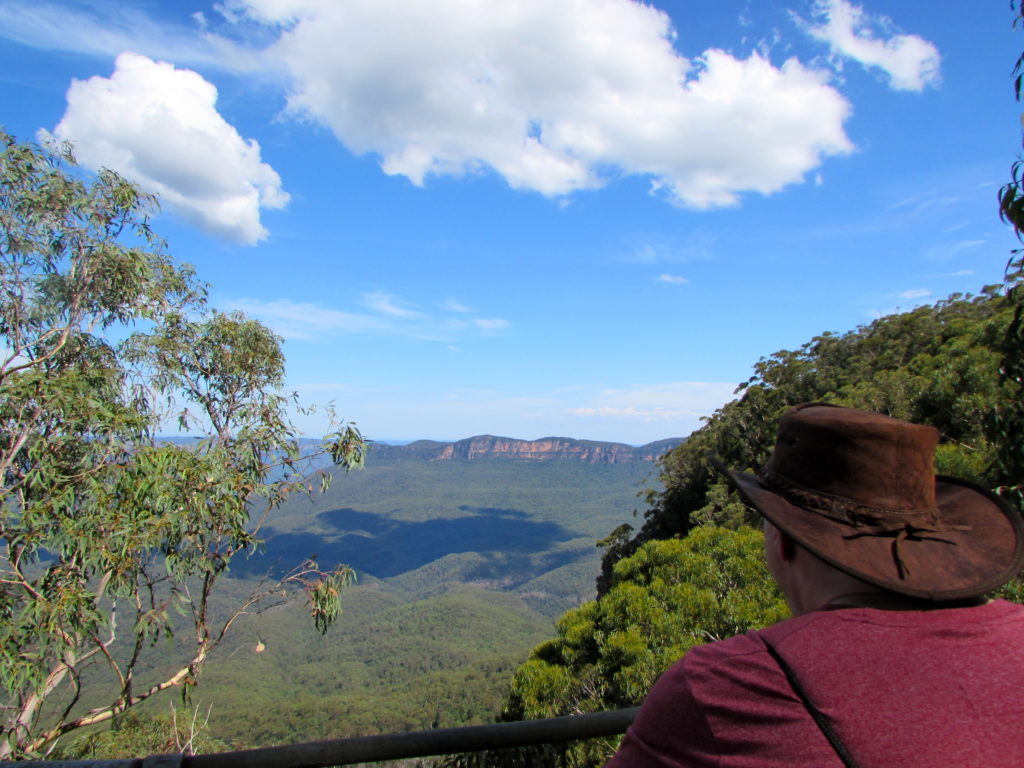 Other musts on a trip to the Blue Mountains are some of the viewpoints and hiking trails. The Honeymoon Lookout is probably the most popular (after Echo Point), and the Kiah Lookout is pretty incredible too. From the Honeymoon Lookout, there is a hiking trail that's actually the one leading you down to the Three Sisters. From there, you can even hike all the way into the bottom of the canyon down a steep track. It's quite a far way down though, so don't do it unless you can dedicate the better part of a day to that. Also, keep in mind how tough the hike will be on the walk back up! The Kiah Lookout is beautiful as well, and from there you can hike down to the Leura Cascades and Gordon Falls. Neither waterfall is very big, but they are so pretty!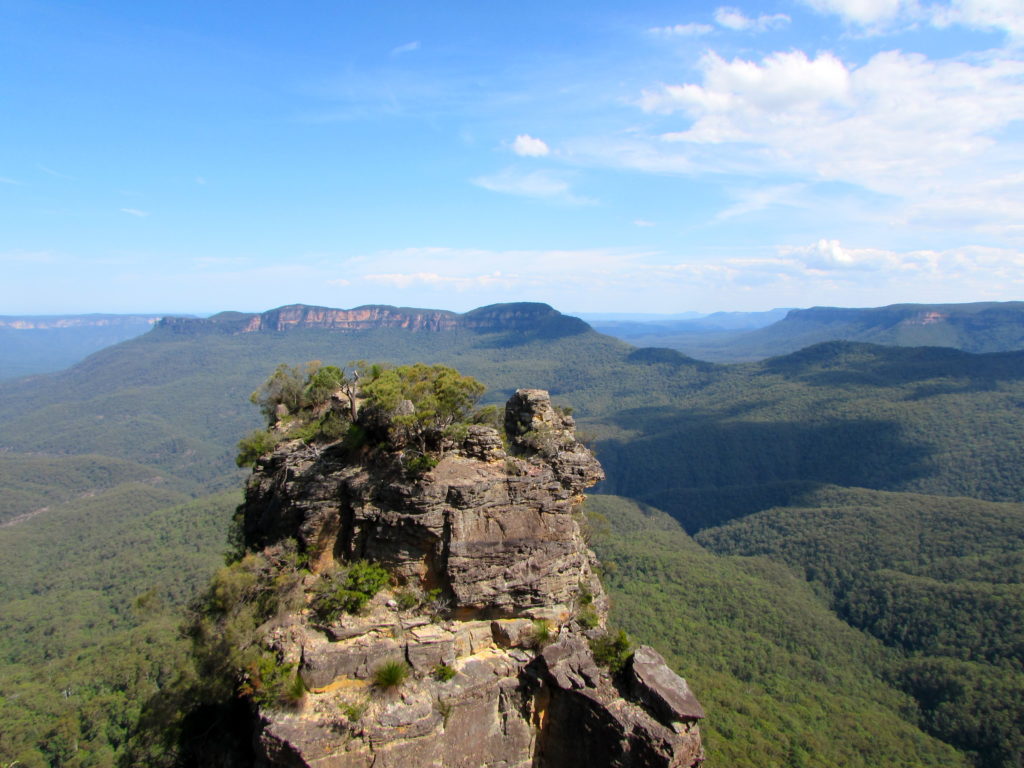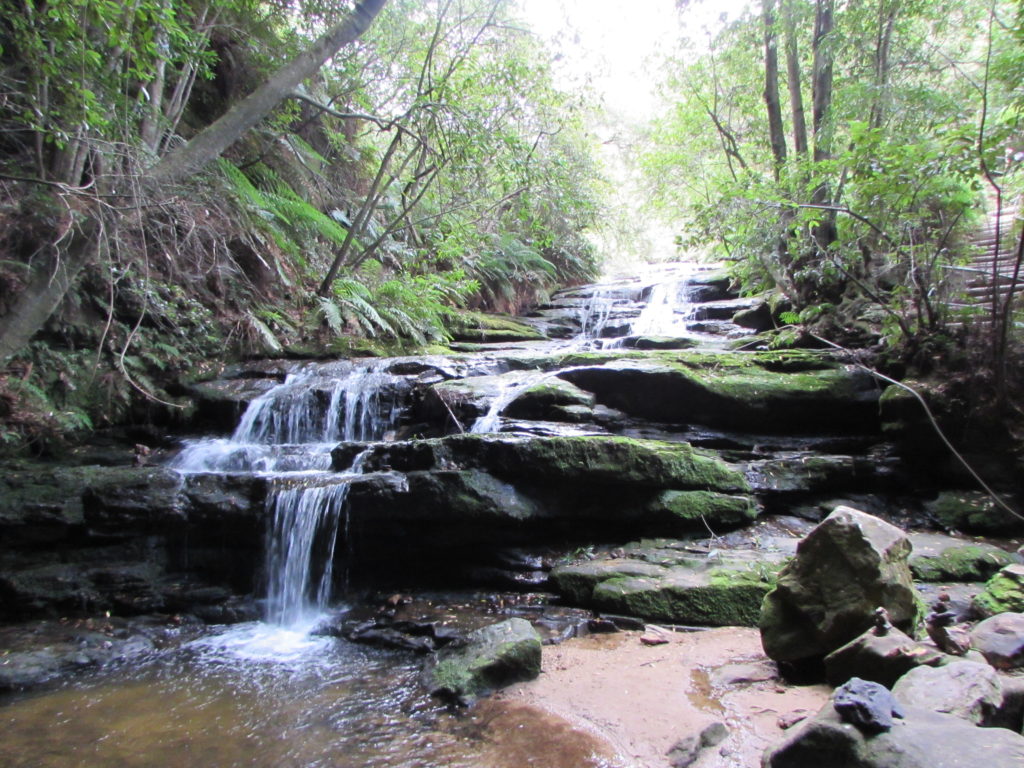 If you have your own car and more time to explore the Blue Mountains, there are even more amazing places you can add to your list as well.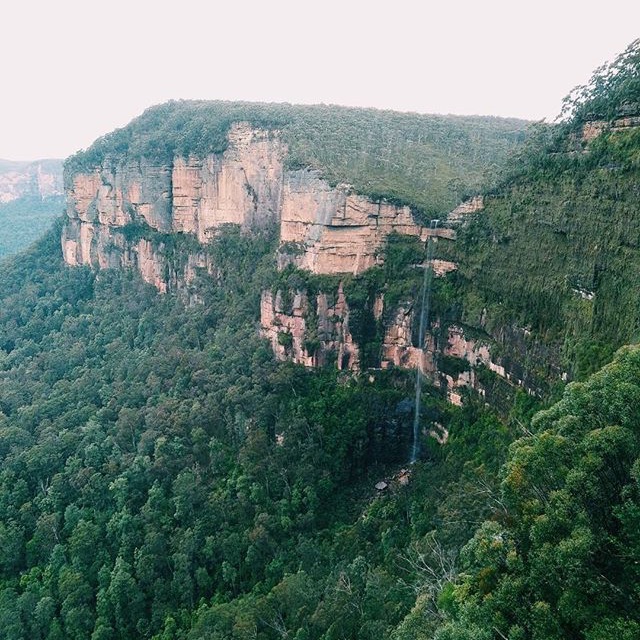 Govetts Leap has a beautiful viewpoint overlooking a waterfall and the mountains below. There are hiking tracks as well where you can head down into the national park. According to people who've been, its views rival those of Echo Point, but it is far less crowded and also very popular with locals.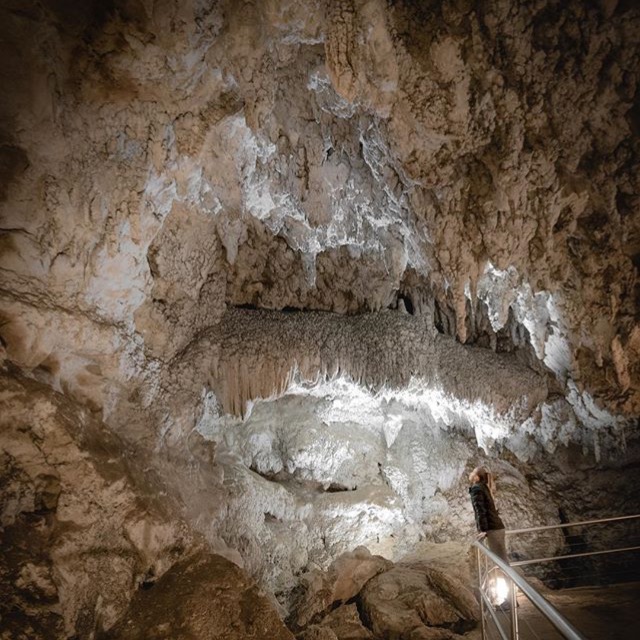 One of the first recommendations I heard when I arrived in Sydney was to visit the Jenolan Caves. Unfortunately, they aren't easy to reach without a car so I haven't been there yet. But according to photos I've seen and what I've heard, they are incredible. There are underground rivers, limestone crystal formations, and it's thought to be one of the world's oldest cave systems. There are a huge variety of tours you can take including night tours and adventure tours.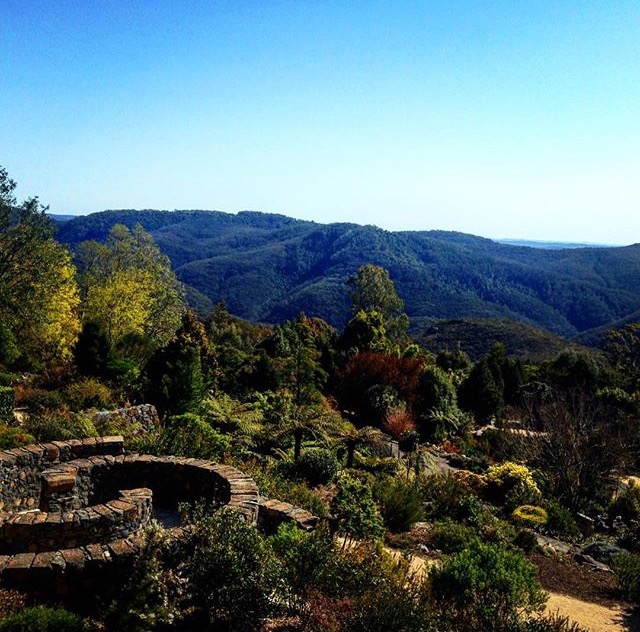 And if you're a fan of botanical gardens, the Blue Mountains Botanic Garden looks beautiful. Entry is free and the gardens have totally different plants than the Sydney Botanic Gardens because of the cooler climate.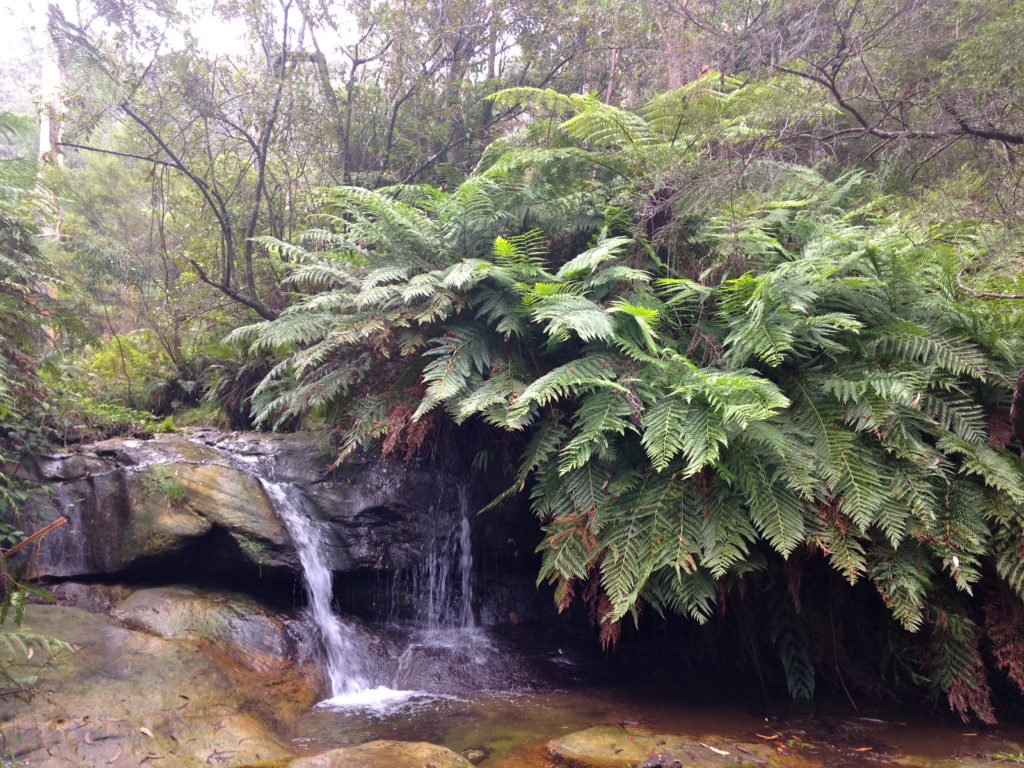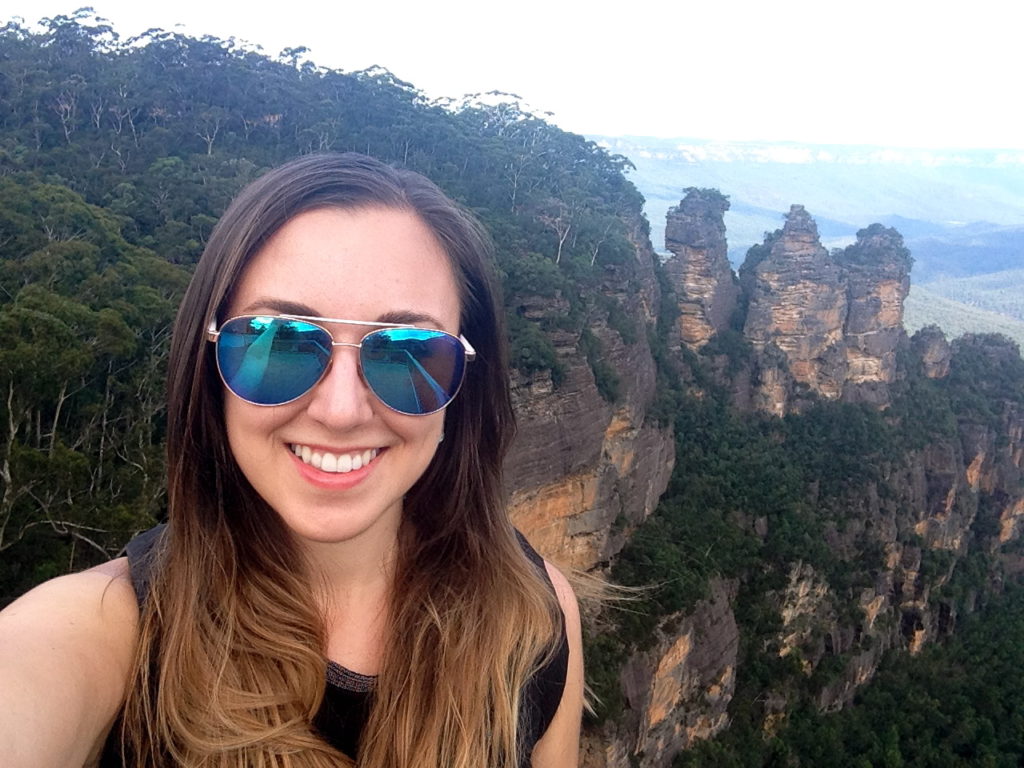 The Blue Mountains are one of my favourite spots I've been during my visits to Sydney. They offer something totally different to the city and beaches that you would normally visit on a Sydney holiday. Especially since the Blue Mountains are so accessible from the city, they're really a can't miss experience!
If you've visited the Blue Mountains, what were your favourite spots there? Been to any other amazing Aussie national parks as well? Let me know in a comment!
Hi I'm Christie, a 28-year-old girl originally from Boston who has spent time living in New York City, North Carolina, France, Australia, New Zealand, and London. I love moving to new places and exploring them as a local, and I can't see my nomadic expat life stopping any time soon! I have no greater passion than travel, and when I'm not exploring I spend my free time reminiscing on past trips and daydreaming about future travel.