Something that has become a sort of rite of passage among backpackers is living in a hostel while travelling. If you haven't stayed in hostels before, you may picture the rooms as dark and depressing. Maybe in the past there were some like that, but nowadays backpackers are spoilt for choice with so many great hostels around the world! I have personally stayed in some great ones. And because there are so many great options, a lot of people choose to stay in hostels long-term rather than finding an apartment while embracing slow travel.
There are lots of reasons to stay in hostels long-term. They usually end up being cheaper than paying rent. And you don't need to worry about buying furniture or paying for utilities. They're usually in ideal locations close to shops, cafes, nightlife, and public transport. And of course the main reason to love hostels is the social aspect. You can make so many amazing friends while living in hostels, and there are always people to hang out with.
I've stayed at countless hostels while travelling to different cities, and I have experienced living in two different hostels. The first was in Melbourne, where I stayed for three months and had an amazing experience. And the second was in Wellington, another great hostel where I stayed for four months. Between those two experiences, I've learned quite a bit about hostel living: the good, the bad, and the ugly!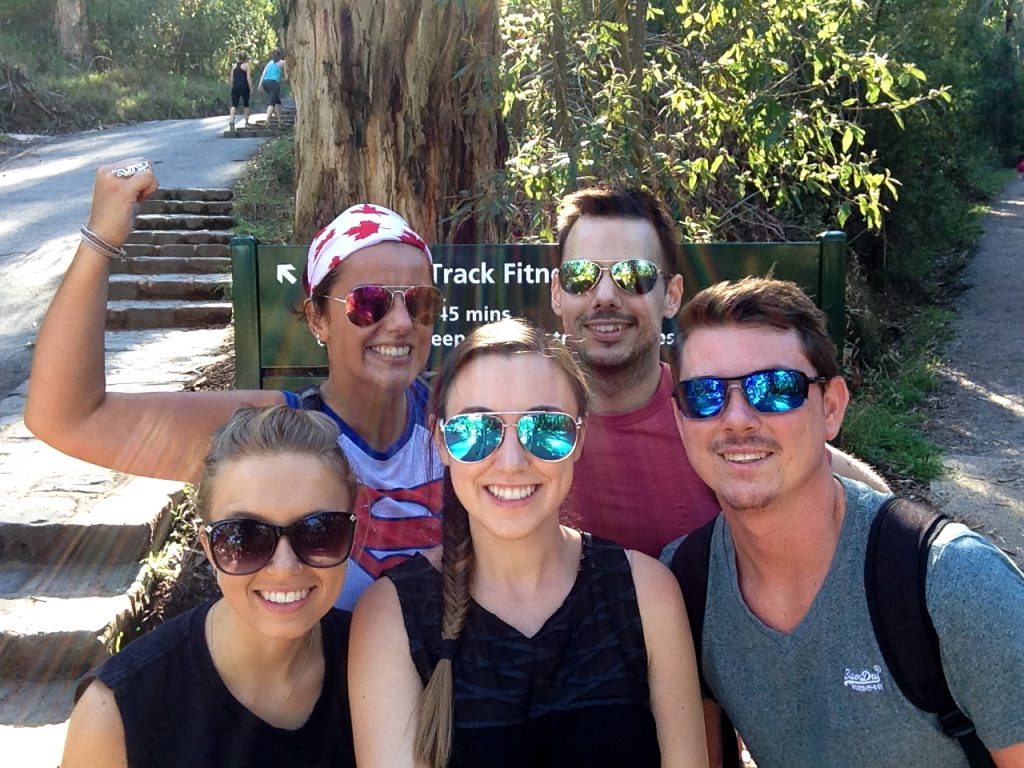 Long-termers can get a reputation as being unfriendly.
When people stay for a few days in a hostel that has a lot of long-termers, a common thought is that the long-termers are unfriendly or unwelcoming. The reasoning behind this is that long-termers tend to hang out with other long-termers rather than make an effort to be sociable with the short-termers that stay at the hostel. I know I've been guilty of thinking this in the past while staying at hostels for just a few days! But if you look at it from a long-termer's perspective, it's easy to understand. When you live in a hostel long-term, you get used to lots of people coming and going. You've probably made good friends who have moved on to a different city. So before making a huge effort with new people, you'll probably wait to see if they'll be sticking around long enough to become a friend.
And since most long-termers work, they may be tired after a long day and just want to relax rather than make an effort to be sociable with new people. Long-termers in hostels are actually some of the nicest and most fun people I've met! So rather than calling them unfriendly, I'd say they're more reserved than people making a short stopover in the city.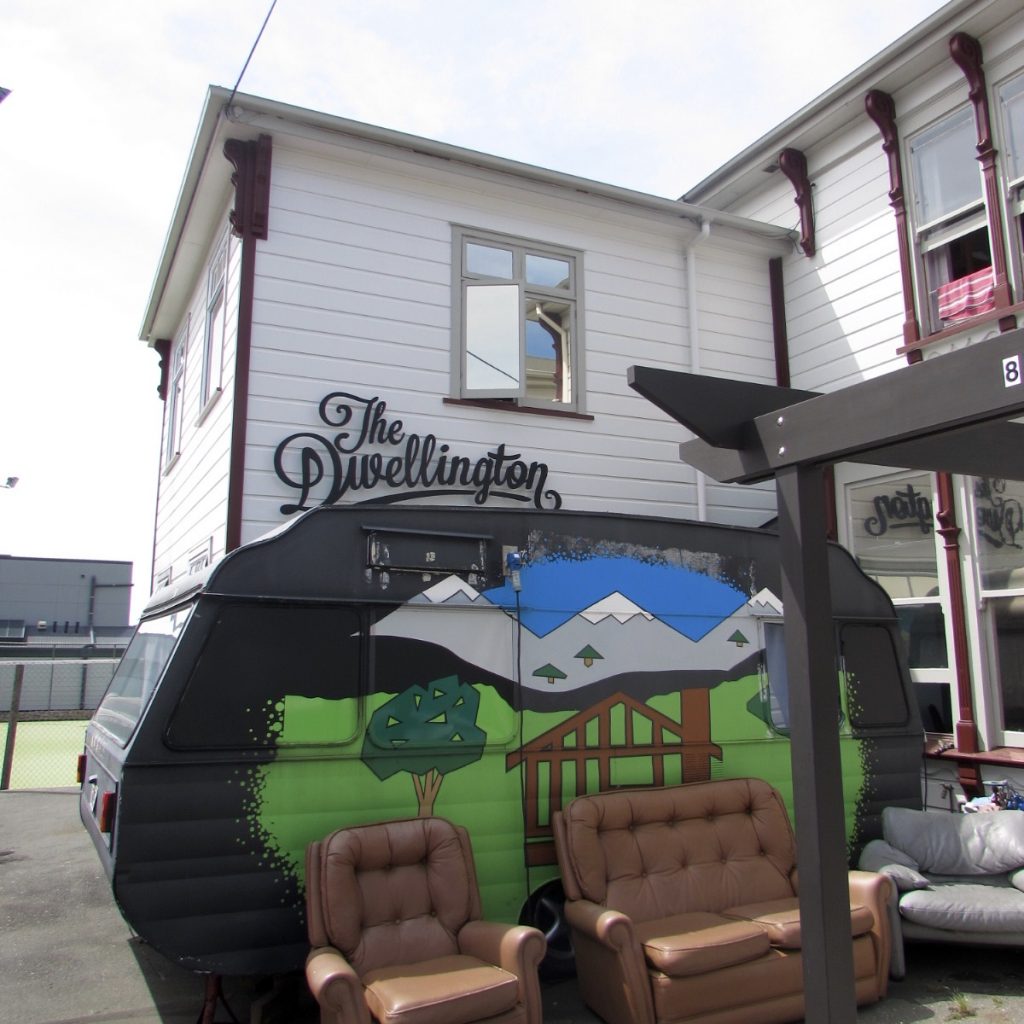 Taking the time to research different hostels in the city really pays off.
While there are some really great hostels out there, there are some not-so-good ones too. Before committing to stay in a hostel long-term, research different hostels in the city to compare some key features: location, safety, cleanliness, price, and wifi. You could even take it a step further and book a few nights at different hostels. That way, you can experience more than one before deciding which to call home. Also keep in mind that if you'll be working, a party hostel probably isn't the best idea. Even if you enjoy going out, it's nice to have a quiet place to go after a long day. And even if a hostel is on the small and quiet side, don't worry! You'll still find people to go out with. But rather than partying and running through the hostel all night, you'll go out to a bar or maybe drink in a nearby park!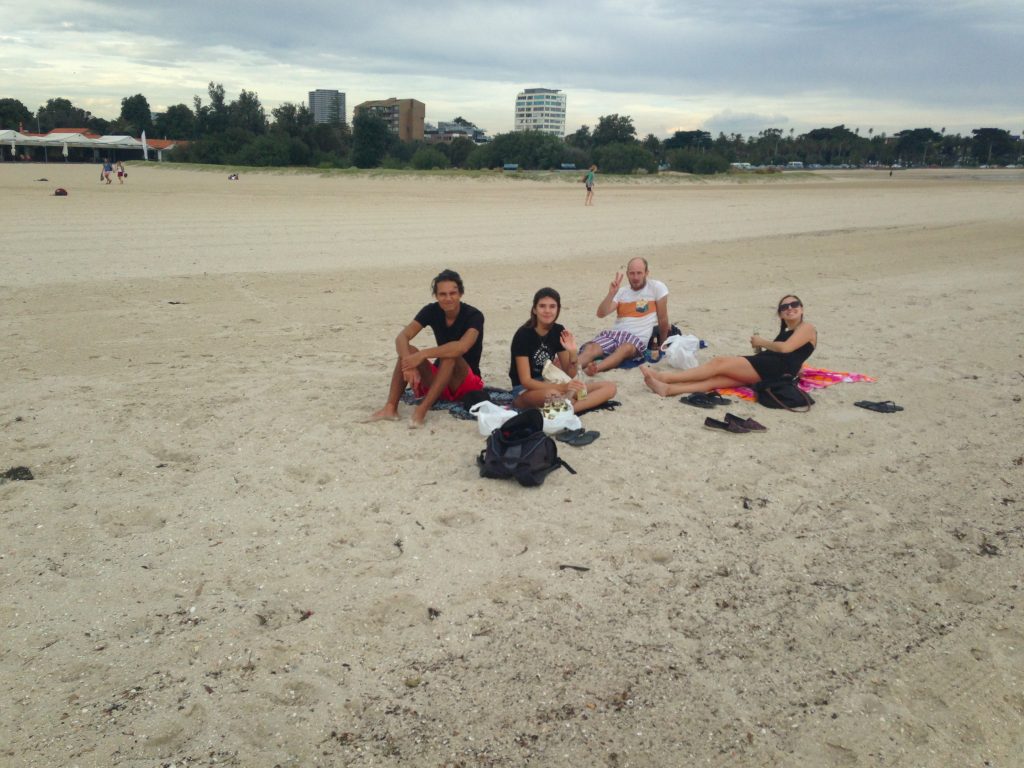 You will become very used to saying goodbye.
The best part of staying in hostels is making so many amazing friends from around the world. But the worst part is having to say goodbye. People will leave to move to a different city in the country. Or they'll leave to travel some new places at the end of their visa. Planning goodbye parties for hostel friends will become far more common than you would like, and saying bye to a close friend is never easy. But on the bright side, you will have so many friends from all over the world. And since everyone staying long-term in hostels love travel, you're bound to meet up again in another part of the world!
You will probably be involved in at least one hostel romance.
When a large group of guys and girls are living together in close proximity, it's only natural that some people will end up hooking up or dating. I witnessed so many relationships form at the two hostels I lived at, and some of them are still together! Dating can be tough while living in hostels though because of the nature of people coming and going so often. So if you are looking for an actual relationship rather than a short fling, I would recommend dating someone outside of your hostel family, preferably with a local in the city!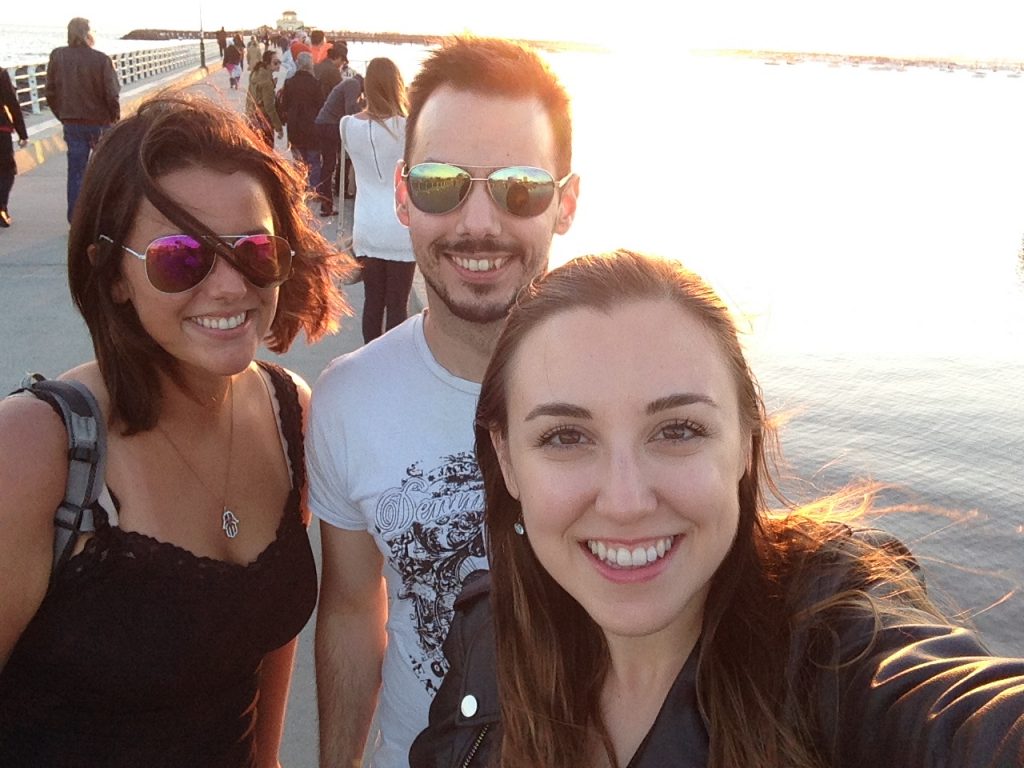 You will become an expert at small talk.
I think every first conversation you have with someone new in a hostel goes the exact same way. "Where are you from?" "How long have you been in [insert country name here]?" "What made you decide to go travelling?" "Where else have you been on your trip?" It can definitely get exhausting after a while! But you will become so used to these questions that answering them will become second nature to you. And you'll quickly discover how to steer the conversation from small talk into more meaningful talk fairly quick!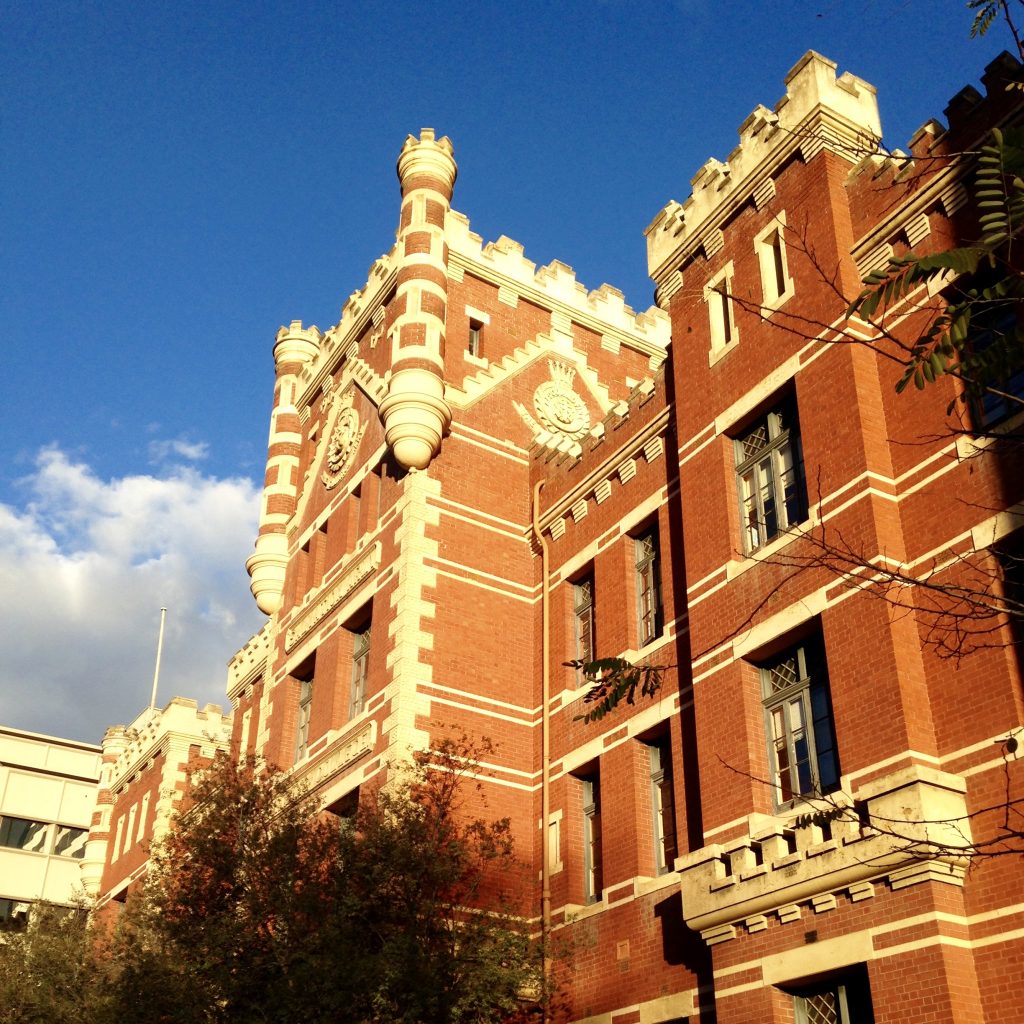 You will make some of your best friends!
Hostels are full of so many incredible people, so it's really easy to make friends! If you decide to stay in a hostel long-term, chances are you love travel, living abroad, and experiencing different cultures. Most people in hostels have that same mindset. And because everyone is away from home, you can really bond over the culture of the city you're in and any challenges that come with backpacker life. Lots of people in hostels will meet their next travel companions in the hostel. And even after the time in the hostel has come to an end, you will have so many great friends from around the world that you can keep in touch with and visit. Most of my friends that I still talk to regularly are people that I met during living abroad. First during my semester in France and later my time on working holiday visas in Australia and New Zealand. I'm already planning some exciting trips to see some of those friends as well! No matter how far away you live from each other normally, I feel that most friends you meet travelling will be friends for life.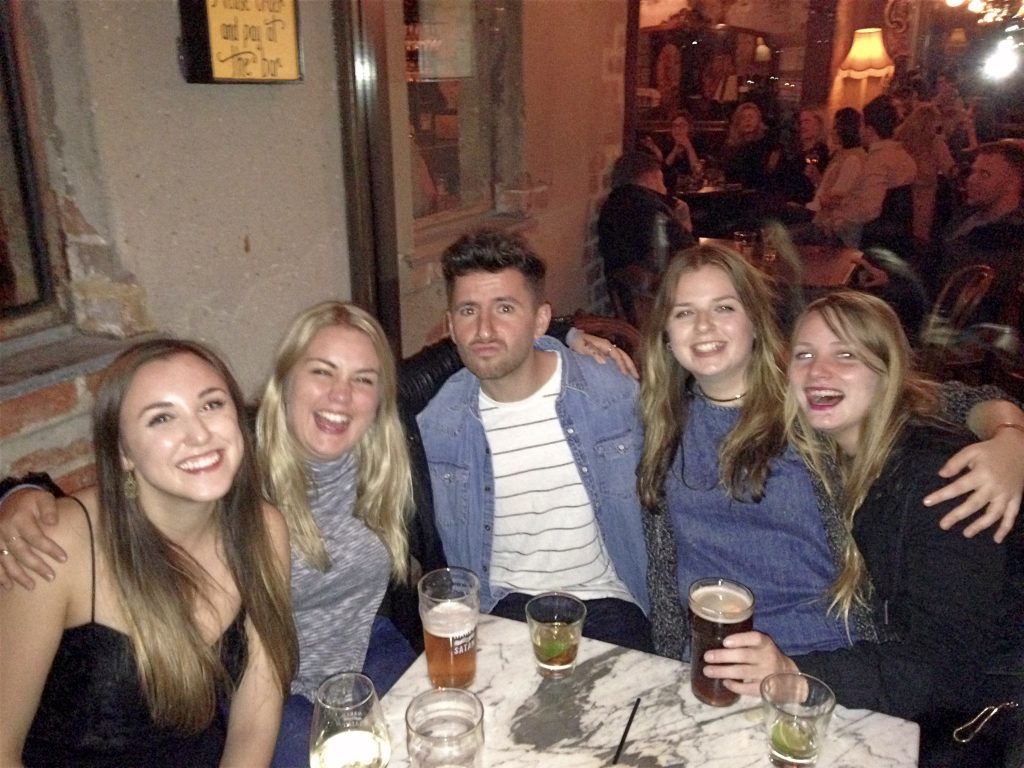 Spending time living in hostels has been one of the best experiences I've had while travelling. If you are planning to spend some time abroad, either on working holiday or just travelling and spending a few months in one destination, I would highly recommend spending some of your time in a hostel. If you take the time to find a good one, I can guarantee you will have an amazing experience and meet some of your best friends. I already have some more hostel stays coming up in the next few months, and I would not hesitate to spend more time living in a hostel long-term!
Have you experienced living in a hostel for an extended period of time? What was your experience like, and what tips would you give to other travellers? Let me know in a comment!
living in a hostel
Like this post? Pin it!
living in a hostel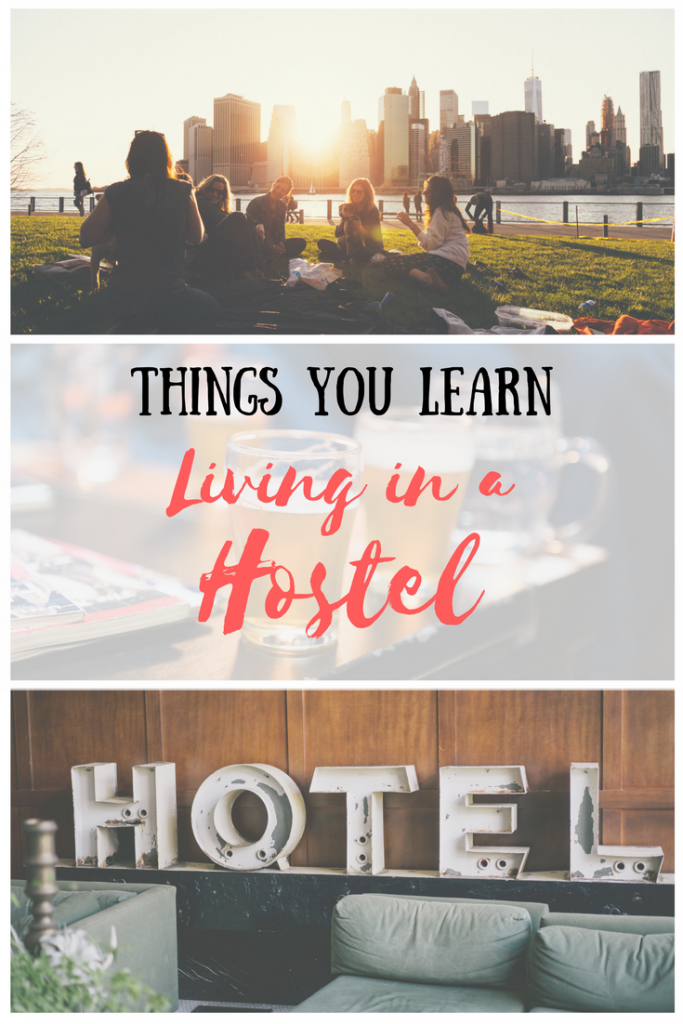 living in a hostel
Hi I'm Christie, a 28-year-old girl originally from Boston who has spent time living in New York City, North Carolina, France, Australia, New Zealand, and London. I love moving to new places and exploring them as a local, and I can't see my nomadic expat life stopping any time soon! I have no greater passion than travel, and when I'm not exploring I spend my free time reminiscing on past trips and daydreaming about future travel.