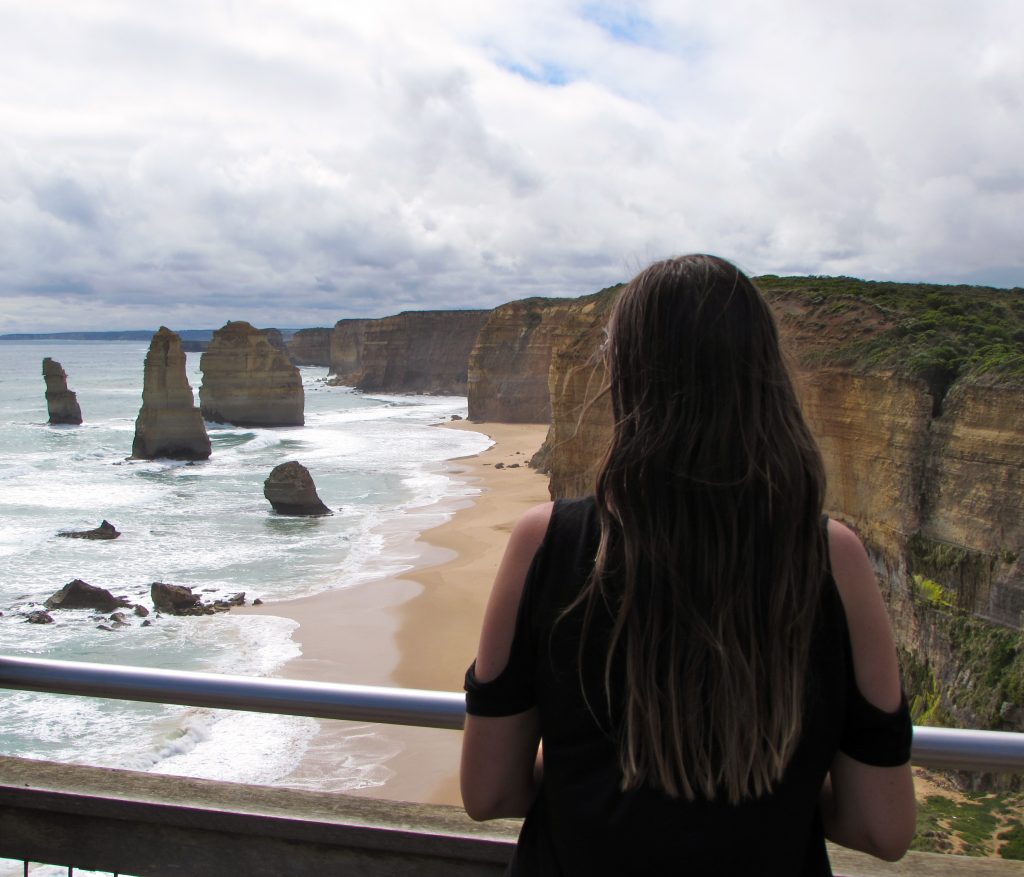 Since it's basically a massive island, Australia is full of beautiful coastal routes. There's the Grand Pacific Drive south of Sydney and beautiful drives along the coastlines of Queensland and Western Australia. But what is widely known as the country's most impressive is the Great Ocean Road just outside of Melbourne. Living in Melbourne for over a year, I was lucky enough to experience this drive on two different occasions. And both times were stunning!
My first drive along the Great Ocean Road was with a couple friends from my hostel when I first arrived in Melbourne. And most recently, my boyfriend and I made the drive on our way back to Melbourne after our epic road trip through the Top End and Outback of the Northern Territory and Adelaide. Great Ocean Road stretches about 250km along the winding Victorian coastline, which is made up of cliffs and cool natural landmarks. Great Ocean Road is an easy day trip to take from Melbourne, but if you have a couple of days, that would be the ideal way to experience it. Keep on reading for the towns and landmarks that you must stop at during a drive through the Great Ocean Road! The list is in the order you would come across them when you start the drive from Melbourne.

After driving about an hour from Melbourne, you'll pass through the small city of Geelong and immediately notice the difference in atmosphere. Melbourne sits on Port Phillip, a large bay rather than the ocean. But shortly after passing through Geelong, you'll hit the coast and arrive at the first stop on the drive, Torquay.
Torquay and Bell's Beach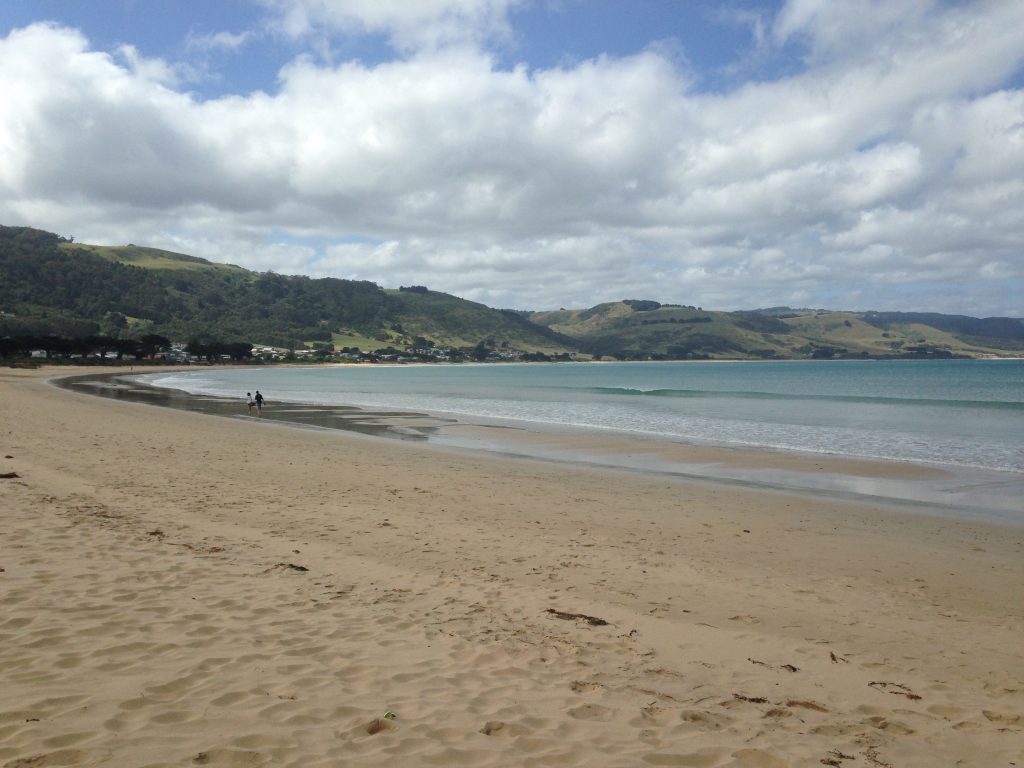 Torquay is a beautiful little coastal town and pretty much the epitome of coastal Victoria! While you can't surf in Melbourne, Torquay is known for its great surfing, and it's where the Melburnian surfers like to head on the weekend. The most popular and well-known beach in Torquay is Bells Beach, where some international surfing competitions take place. If you've never tried surfing, Bells Beach is a great place to take a lesson. And even if you'd rather stay on the sand, there's no denying there's something so cool and Aussie about watching surfers!
Anglesea, Airey's Inlet, and Lorne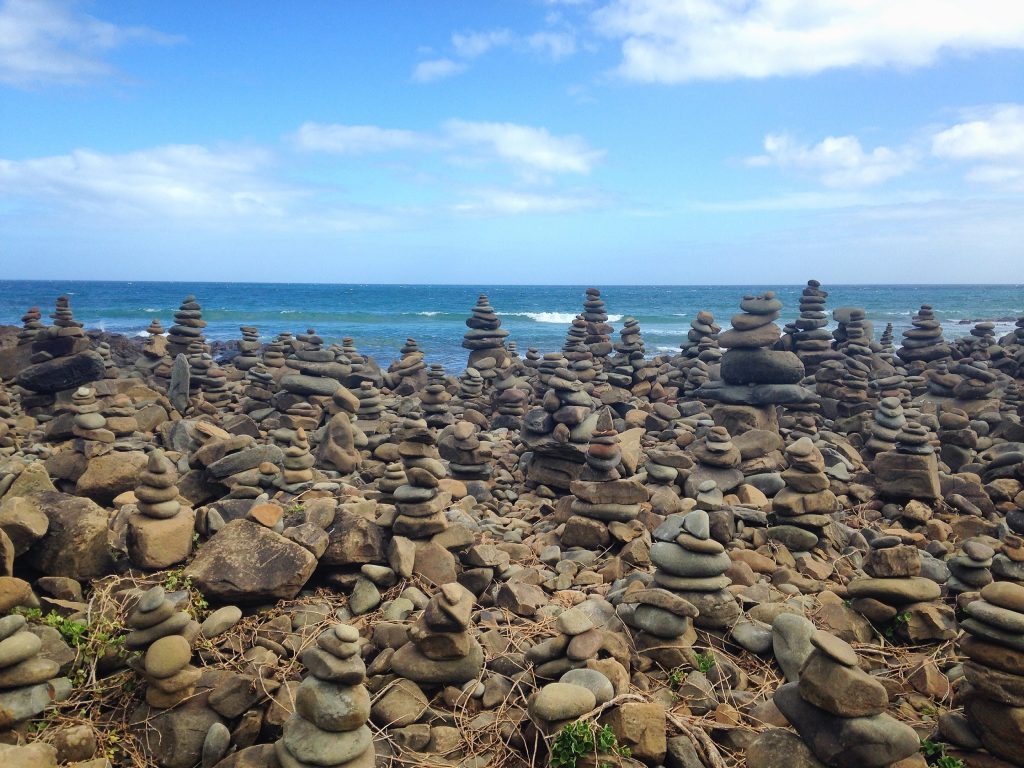 After taking some time to visit Torquay, make your way a little further down the coast to Anglesea. This is another great coastal town with beautiful cliffs and white-sand beaches. Anglesea is also a good spot for some kangaroo sightings! You can often spot them lounging on the town's golf course. A bit further along is Airey's Inlet. It's here that you can visit the Split Point Lighthouse. Then, drive a bit further and you will arrive in one of the other popular towns of the Great Ocean Road, Lorne. This is where the hinterland meets the coast. In addition to some beautiful beaches and cliffs, this is also the start to the Great Otway National Park, which is a fairly large portion of the Great Ocean Road!
Apollo Bay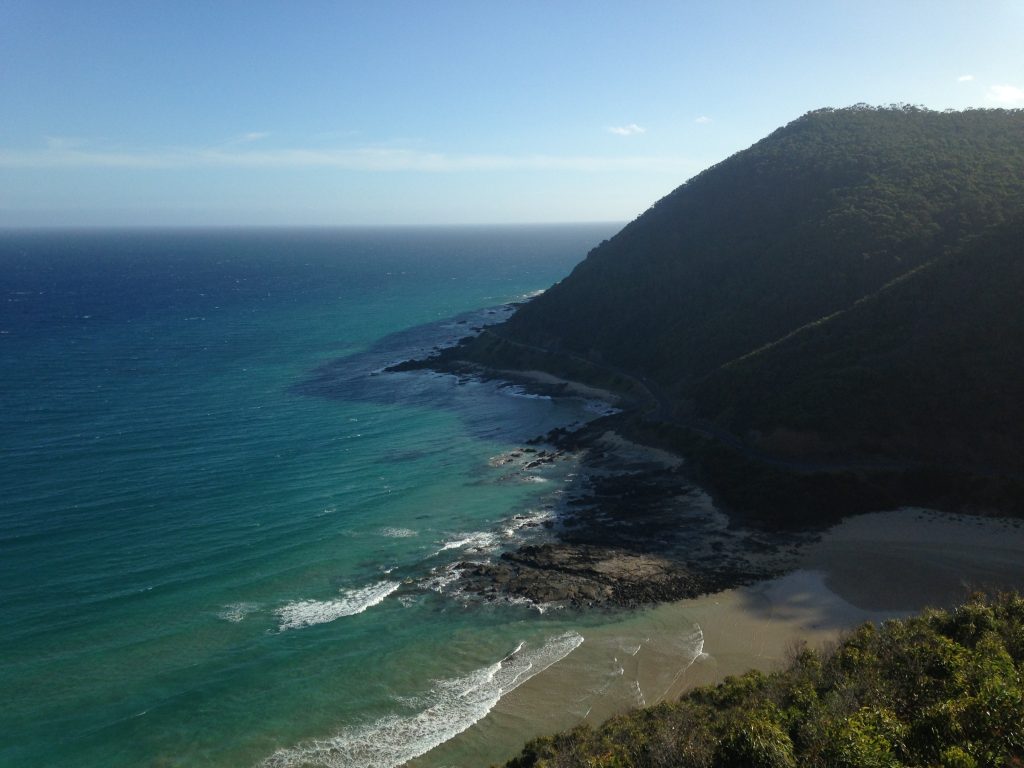 Next stop on your drive is Apollo Bay. Apollo Bay is another cute coastal town, but being both in the hinterland and on the coast, it has a totally different vibe. You can get some amazing seafood here (as you can in most towns of the Great Ocean Road!) This is also where you can visit the Otway Fly Treetop Adventures. There are two exciting activities you can do there. First is the Treetop Walk, which is the longest and tallest treetop walk in the world. The walk takes about 45 minutes and gives you some beautiful views along the way. The second adventure is for the adrenaline junkies: a Zip Line Tour through the treetops of Great Otway National Park. The tour takes you from one zip line to another and lasts for three hours! Tickets are $25 for the Treetop Walk and $120 for the Zip Line Tour.
Cape Otway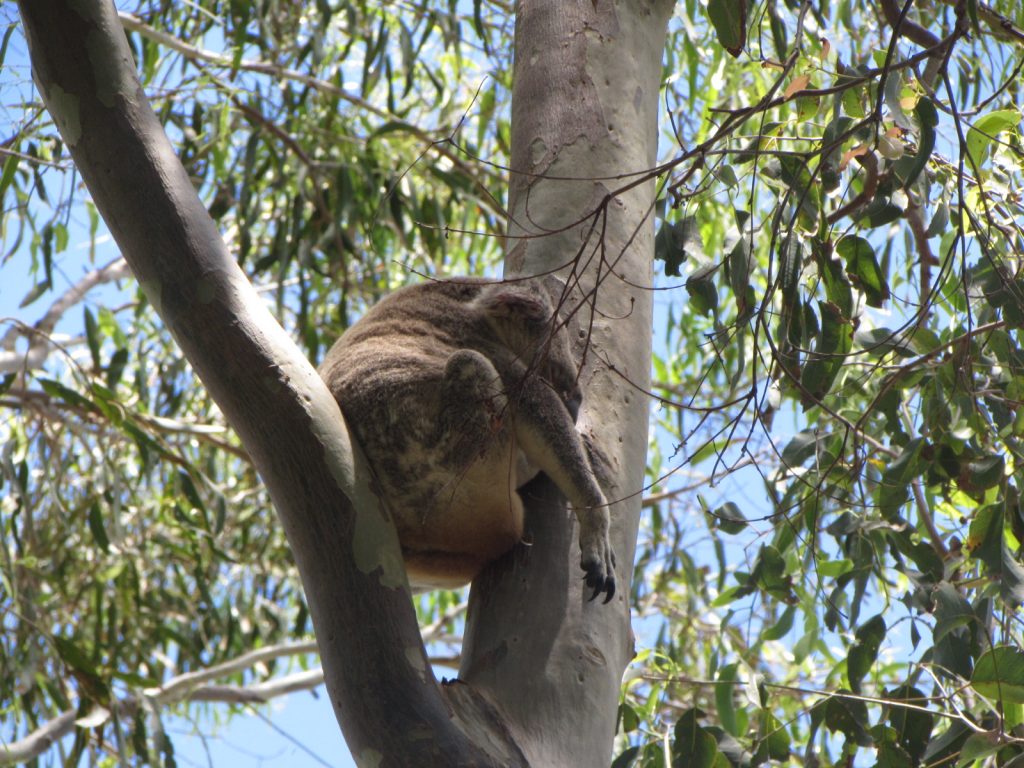 Head further along and you'll come across the hub of the Great Otway National Park. In Cape Otway, there are a number of great hikes, including one that will take you to Cape Otway Lightstation. This lighthouse is the oldest surviving one in Australia. There's some cool history to learn here, as well as a bit of Aboriginal culture—something that is rare to find in Victoria! Cape Otway is also the top spot for koala spotting. As you make your way through the forest, keep your eyes on the trees above you. Well unless you're driving… in that case, keep one eye on the trees and one eye on the road! The first time I travelled along Great Ocean Road, I lucked out and saw a koala in the trees. Watch for cars parked along the side of the road, because chances are it's because they spotted a koala!
Twelve Apostles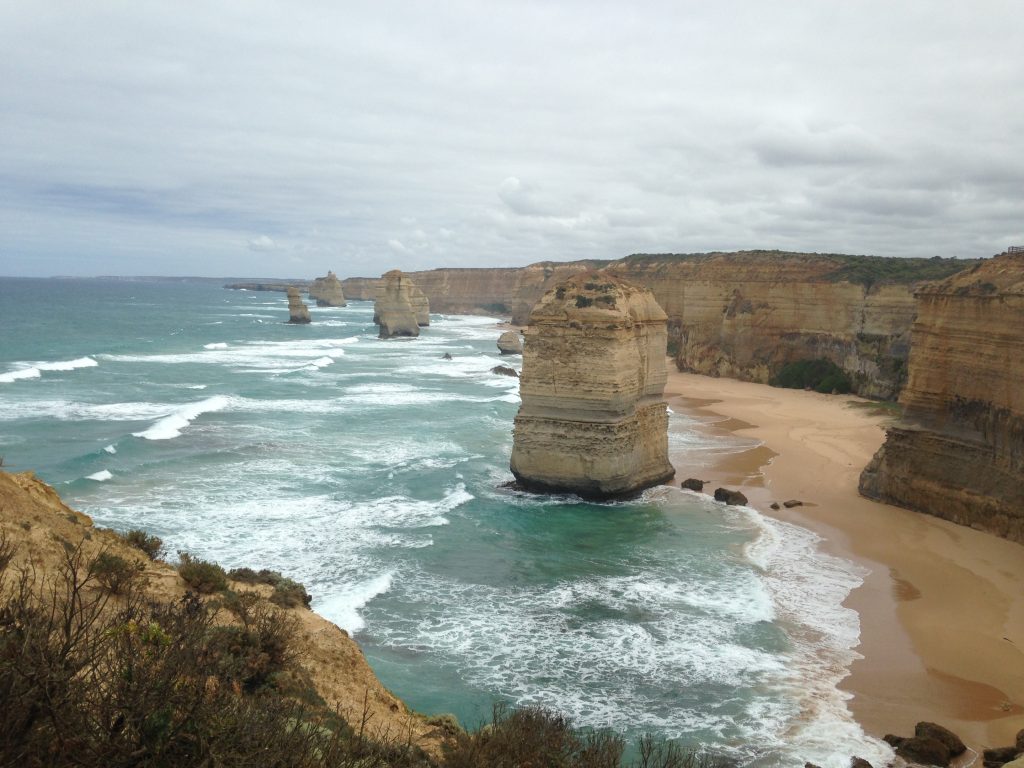 Your next stop is the main reason you drive along Great Ocean Road in the first place! It's the iconic rock formation called the Twelve Apostles. The Apostles are pillars of limestone coming out of the water, and they really are a beautiful sight. They formed millions of years ago when cliffs along the coastline eroded. Even though they're called the Twelve Apostles, there were never actually twelve of them (in recorded history at least). When they first got their name, there were nine but due to erosion, that has decreased to eight. Based on photos I've seen, the Twelve Apostles look especially amazing during sunset. But know if you do visit at this time, you won't be alone! Most of the tour buses from Melbourne finish up their day with sunset at the Twelve Apostles.
Loch Ard Gorge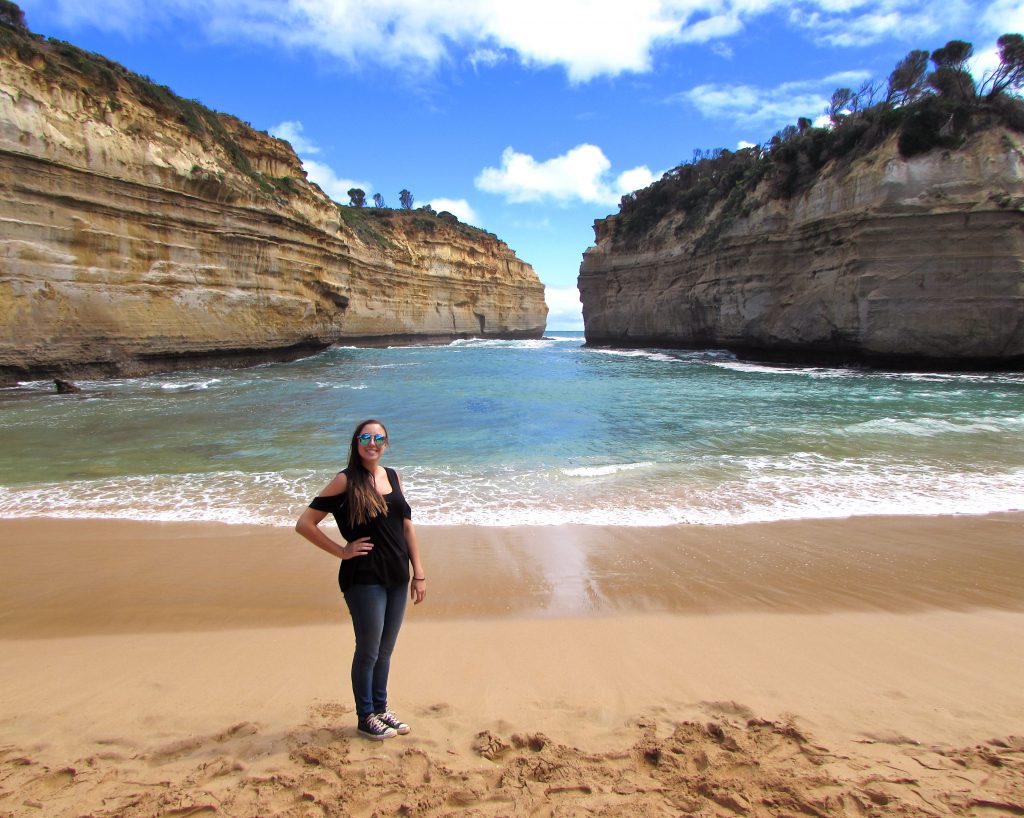 Just past the Twelve Apostles is another cool limestone formation, Loch Ard Gorge. Loch Ard Gorge got its name from a famous shipwreck that occurred in the area back in the late 1800s. Because of the way the cliffs are formed, the water on the beach is actually very calm, which is completely different from the open ocean along the rest of Great Ocean Road. There are several walking trails at Loch Ard Gorge. The main one will take you down onto the beach to see the Gorge. Others will take you past cool formations like the Razorback and Island Arch.
London Arch and The Grotto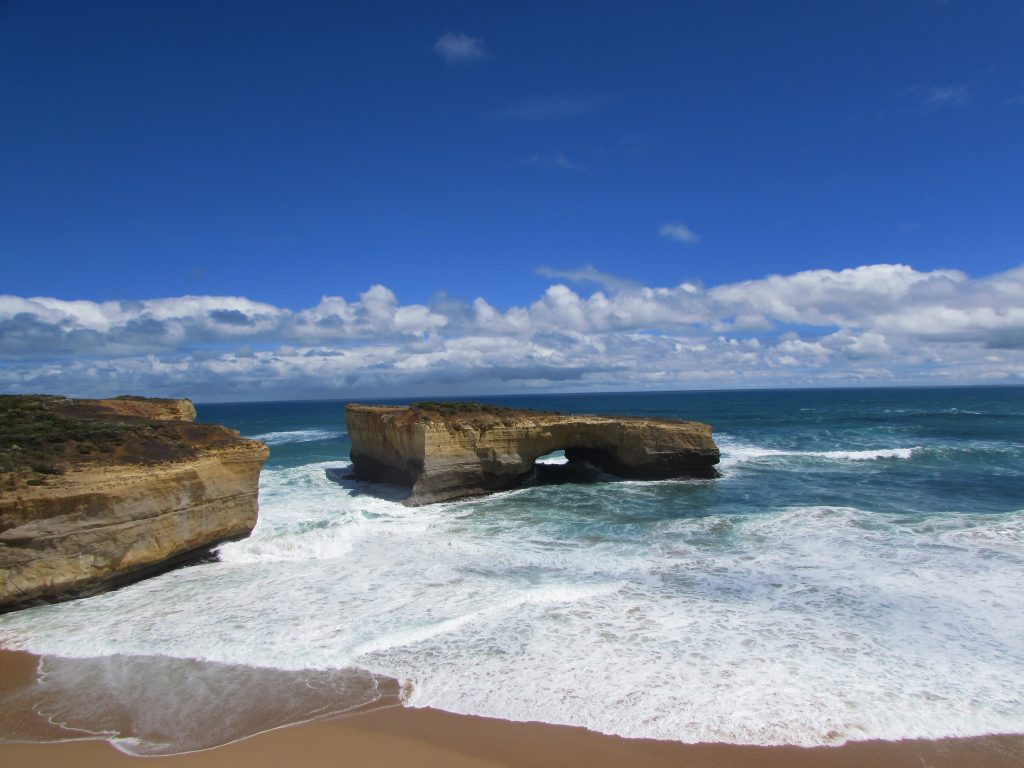 More cool rock formations! London Arch was actually once called London Bridge because a natural bridge connected the arch to the cliffs. But that collapsed in 1990, so only part of the formation still remains. But even after losing a bit of itself, London Arch is still really beautiful!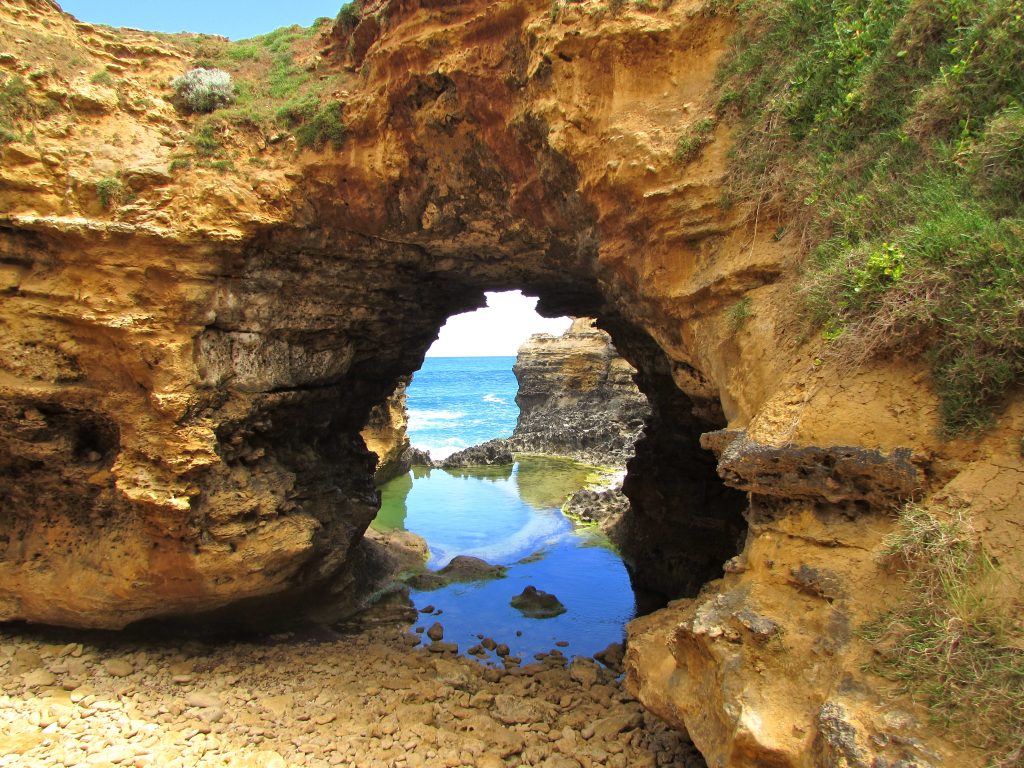 Just next to London Arch, there's another area called the Grotto. I thought this spot was so cool, and it was probably one of my favourite spots along Great Ocean Road! You walk down a long series of wooden steps until you are at the bottom of the cliffs. There are arches that you can see the ocean through, and it kind of has a feeling like you are in a cave. This isn't a very well known spot on Great Ocean Road, but I loved it!
Bay of Islands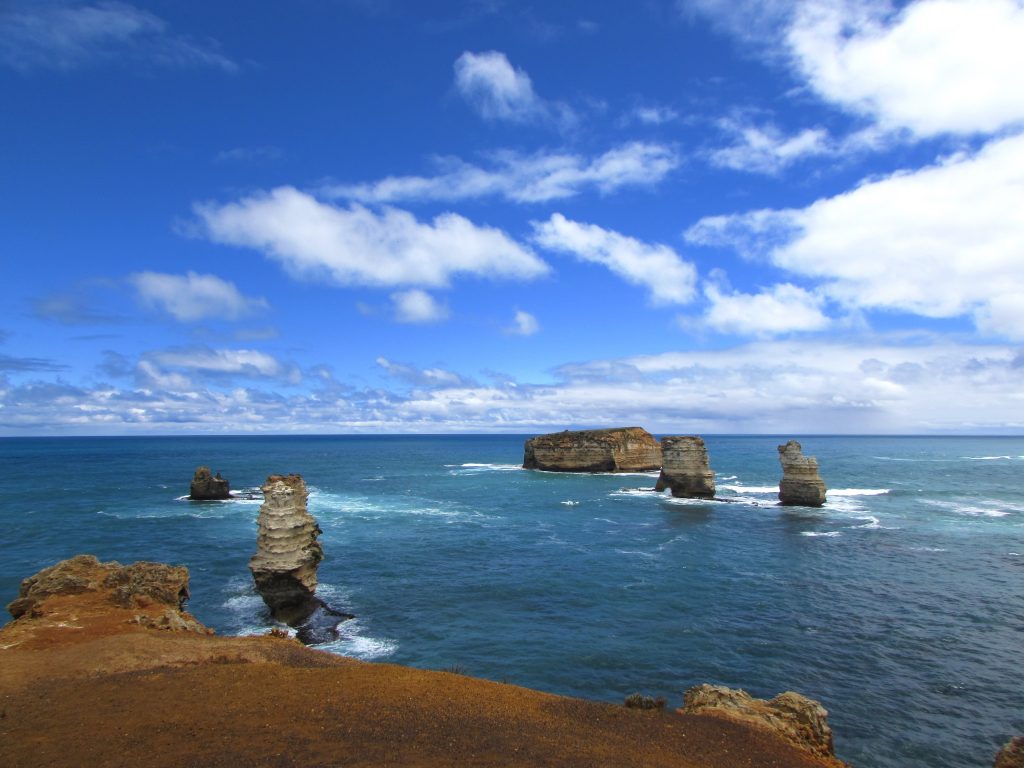 If you saw the Bay of Islands at a certain angle and didn't know better, you might see them and actually think they're the Twelve Apostles! They do look similar as they are also limestone pillars coming out of the water. The Bay of Islands are a lot less famous than the Twelve Apostles, but possibly just as beautiful. They are also beautiful at sunset, so if you are after that nice sunset shot, but don't want to fight the crowds at the Twelve Apostles, the Bay of Islands could be the place to do it!
Great Ocean Road
If you have extra time and want to continue the drive past this point, there are some more nice towns further down the coast: Warrnambool, Port Fairy, and Portland. They all have that quaint coastal feel with pretty beaches, cliffs, and nice boats to look at. I have especially heard from people that Port Fairy is nice to visit. There is a lighthouse to see there and an abundance of water activities.
Great Ocean Road is an amazing road trip and something that I couldn't recommend highly enough! Not only is it the prettiest drive I've done in Australia, it's the nicest I've experienced around the world! I know there are plenty more iconic drives to check off the bucket list, like the Pacific Coast Highway in California, but hopefully I'll be able to tick those off at some point in the next few years. Even though I have already done Great Ocean Road twice, I would happily do it again. It's the perfect place to go to get away from it all since the way of life just feels quiet and relaxed. So when you find yourself visiting Melbourne, make sure to include Great Ocean Road in your plans, even if it is just for a day!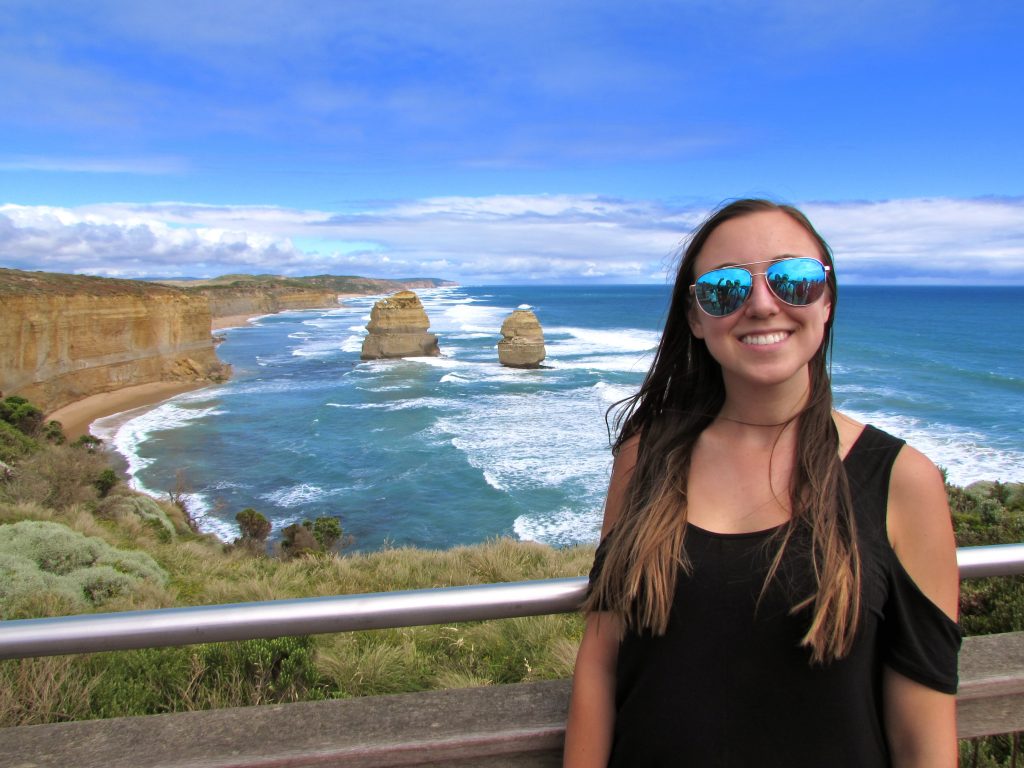 If you've been to the Great Ocean Road, what were your favourite stops along the way? What are some other beautiful drives you've done around the world? Let me know in a comment!
.
Like this post? Pin it!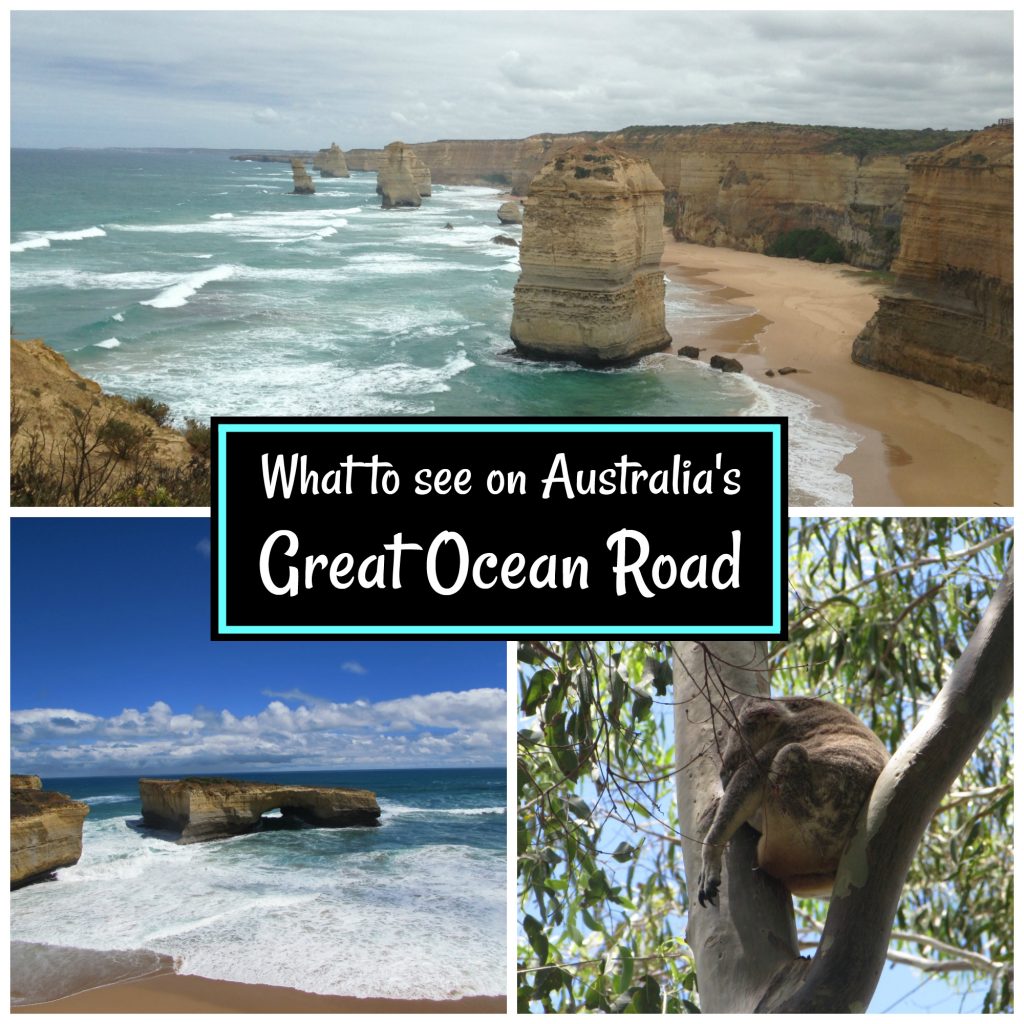 Hi I'm Christie, a 28-year-old girl originally from Boston who has spent time living in New York City, North Carolina, France, Australia, New Zealand, and London. I love moving to new places and exploring them as a local, and I can't see my nomadic expat life stopping any time soon! I have no greater passion than travel, and when I'm not exploring I spend my free time reminiscing on past trips and daydreaming about future travel.