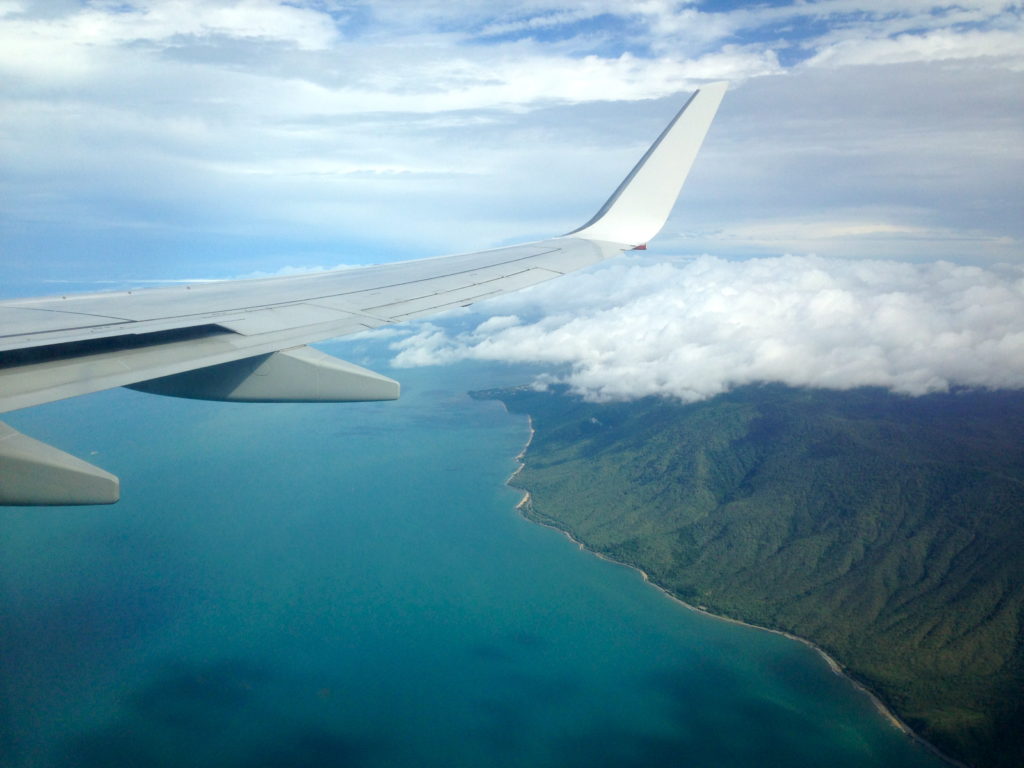 About a year ago exactly, I packed up my things and boarded a one-way flight from Boston to Australia. I had the best year of my life living and working here, making amazing friends, and having lots of adventures. I wish I could stay longer, but unfortunately my working holiday visa only lasts for a year. So it's time for me to say goodbye to Melbourne and head off on my next adventure.
And before you ask, even though I'm leaving Melbourne, no I am not going back to the USA! I won't be returning to the USA for quite a while actually. I am having too much fun living abroad and travelling to stop anytime soon.
The first adventure in my plans is Bali. In fact, right at this moment I'm on a plane headed straight toward paradise! I am going there with my boyfriend Will, and we'll be there for ten days spending time at the beach, checking out temples, snorkelling, playing with some monkeys, checking out rice terraces, eating great food, and just soaking up the amazing Balinese culture! We'll be staying in three different areas during our trip, each with a totally different vibe. First we'll be in Seminyak on the beach, then Gili Trawangan which is a small island off Bali, and then Ubud in the heart of rice terraces and tropical countryside. I have heard such great things about Bali, and words can't describe how excited I am to finally experience it!
Then after Bali, the adventure is far from over! From there, we're flying into Darwin where I'll be coming back to Australia for a couple months on tourist visa. We already arranged to buy a car from a girl in Darwin, and after spending a few days in the city, we will be off on an epic road trip through Outback Australia! Around Darwin there are Kakadu National Park and Litchfield National Park, then down to Katherine Gorge. From there, we'll be making the long drive into the true Red Centre of Australia. There we'll visit Alice Springs, Uluru, Kings Canyon, and some other canyons around that area. Heading down further we'll visit Adelaide, then drive back to Melbourne stopping in the Grampians mountains and along the beautiful Great Ocean Road!
We haven't planned an exact time frame yet of how long we plan to road trip for. We will be camping and sleeping in our car along the way, so we can really stay as long as we want in each place. We'll probably be back in Melbourne for a couple weeks to rest up after the long trip and then we'll be back on the road!
Most of Will's family lives on the Gold Coast, so for the holidays, we'll be heading up there to celebrate! We'll stay with his sisters and spend lots of time experiencing all that we can around the Gold Coast. It will be so great being a part of a family Christmas this year as well. So even though it will be summer and we'll be by the beach, it will definitely feel a lot more festive than last year!
After New Year's, we'll head up even further along the Queensland coast. I can't wait to see the Sunshine Coast, Fraser Island, the Whitsundays, and Magnetic Island! Then back to the Gold Coast for Will's dad's birthday in mid-January and back to Melbourne from there!
After that, I will have a few weeks before embarking on my next major adventure: New Zealand. I have a flight booked into Wellington in February which I am so excited about. Originally I wasn't too sure if I would be going to New Zealand on a holiday or a working holiday. But after giving it more thought and talking to other people who have spent time in NZ, I definitely think a full year there would be the best option for me!
So as you can tell, I am far from slowing down and settling into a normal adult life! While I probably won't have much time to post blogs during all these adventures, I'll have lots to write about when I have some down time, so you can look forward to that! And even though my blog will be quiet while I'm travelling, make sure to follow me on Instagram to keep up on my travels and see amazing photos from all the places I visit!
"Once the travel bug bites there is no known antidote, and I know that I shall be happily infected until the end of my life." 
Hi I'm Christie, a 28-year-old girl originally from Boston who has spent time living in New York City, North Carolina, France, Australia, New Zealand, and London. I love moving to new places and exploring them as a local, and I can't see my nomadic expat life stopping any time soon! I have no greater passion than travel, and when I'm not exploring I spend my free time reminiscing on past trips and daydreaming about future travel.