When I was recently compiling a list of my favourite places in the world, I realised I have never done a post about London. And since London has been my favourite city for years, I knew there was something very wrong with that! So I thought it only right that my first post about my favourite city be packed full of tips and things to do. London is by far one of the most exciting cities in the world. It has a crazy amount of great restaurants, bars, and cafes, it has some of the best shopping I've come across, it's full of history, it's perfectly located with easy access to the rest of the UK and Europe, and the people are some of the greatest I've met!
Ever since I was six years old and first started reading the Harry Potter books, I've been obsessed with British culture. The obsession became stronger when I was in my teens and was confirmed even further the first time I visited London in 2012. Since then, I have visited a couple different times, and no matter how long I spend there, I never feel like it's enough time. I would absolutely love to live in London at some point to really experience the city as a local.
But for now, I will stop gushing about how amazing London is and get on with the list of things you should do there. And to make them all the more awesome, you can do all of these things in London without spending a penny!

Walk along the Thames and South Bank
Ok, this may be an obvious one but it still can't be overlooked! One of my favourite things to do in London is just walk around the city and take it all in. And to get the best views, I would recommend a walk along the River Thames and the South Bank. Walking along here, you'll see all of London's most iconic features: Big Ben and the Houses of Parliament, the London Eye, the Tower Bridge, the Shard, the Gherkin, the Tower of London, Shakespeare's Globe Theatre, and City Hall.
Head off to Hogwarts in Kings Cross Station
No Harry Potter fan can come to London and not take advantage of this photo opportunity! Don your choice of house scarf (I am definitely a Ravenclaw!) and push your trolley on through to Platform 9 and 3/4!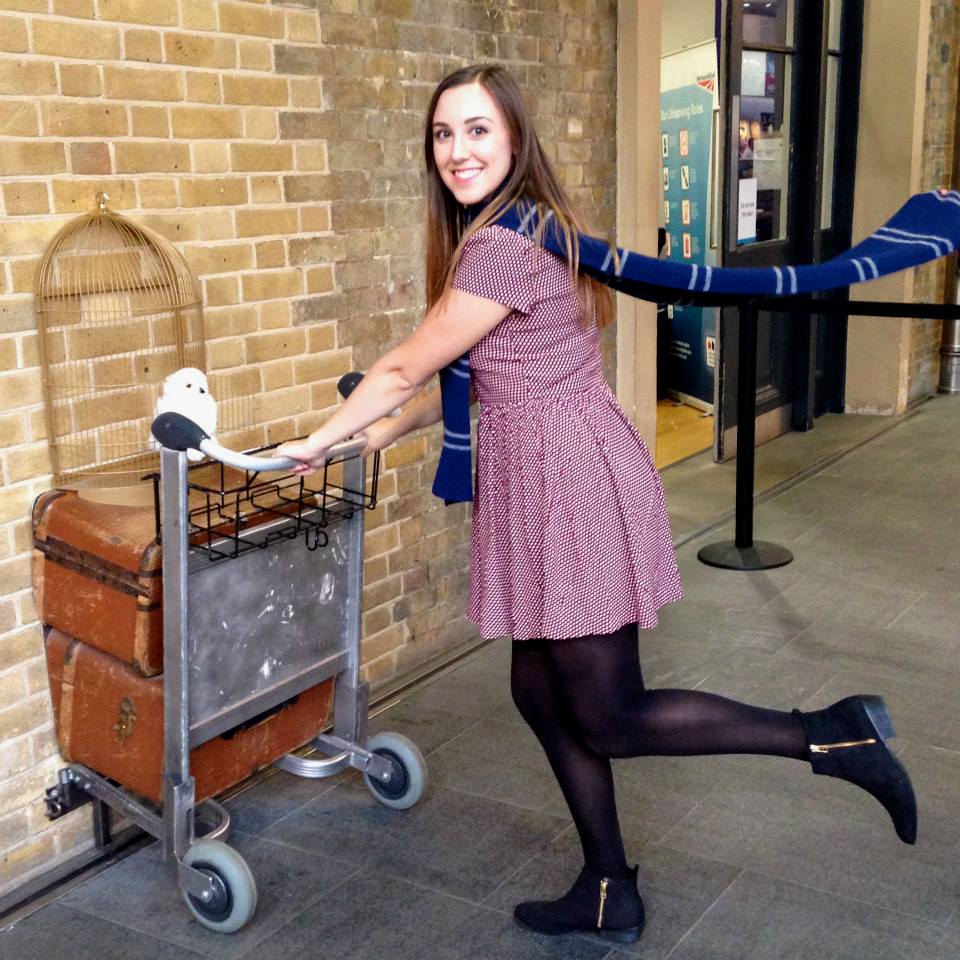 Museum Hop
London is full of some really world-class museums, and what's awesome is the majority of them are free to visit! The most popular and widely recommended are the British Museum, Victoria and Albert Museum, Natural History Museum, National Gallery, Tate Modern, and the Science Museum.
Wander around Hyde Park and Kensington Gardens
Hyde Park has to be one of the best city parks I've come across. It's massive and full of beautiful things to see, including the Serpentine lake, lots of pretty plants and cool birds, and best of all the stunning Kensington Gardens. The Gardens are so beautiful and full of amazing photo opportunities! There are also some other London icons on the edges of Hyde Park, such as Speaker's Corner, Marble Arch, and Oxford Street.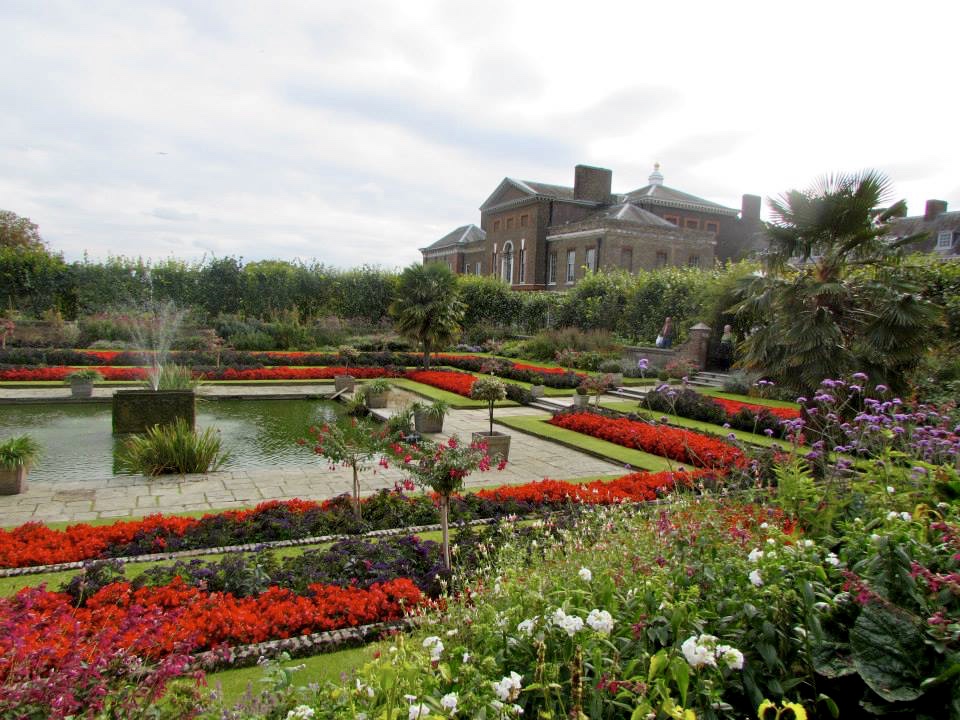 Watch the Street Performers in Covent Garden
One of the most exciting forms of free entertainment (or at least cheap if you decide to tip them) are street performers you can see around cities! Covent Garden is a big market in London that is mainly located indoors. Along with some great food and shopping, you can see lots of great performers doing everything from music to magic to acrobatics.
Watch the Changing of the Guards at Buckingham Palace
The Changing of the Guards is one of those things that is just completely British and a must-see on a visit to London. It happens every other morning, and you can watch the guards marching in and riding in on horses. There is then a changeover ceremony where the new guards take over outside the Palace. Of course since this is such a big attraction, it does get busy fast, so make sure to get there early for a good view of the action.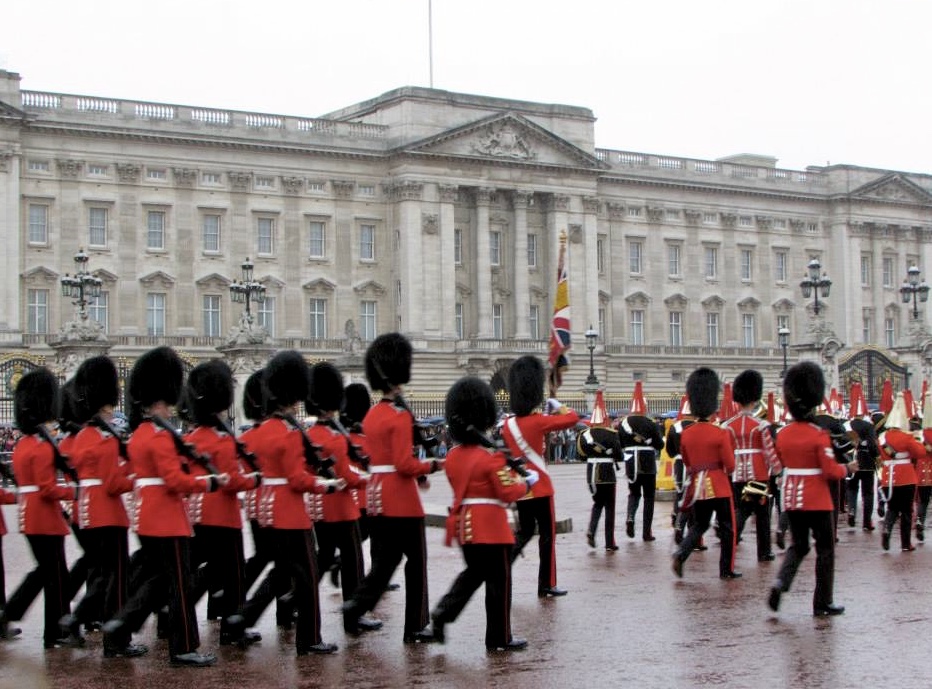 Taste the food at Borough Market
Borough Market is a favourite among London locals and tourists alike. The market is located very close to the river and London Bridge and is full of amazing food stalls. Even if you don't buy anything, it has an amazing atmosphere and is so fun to walk through. Many of the stall owners will give out samples of their food as well that you can try!
Window Shop in Harrods and Selfridges
These luxury department stores are some of the nicest in the world. Both are packed full of designer clothing, accessories, beauty products, and homeware. It almost feels like walking through a museum rather than a shop! My favourite is what they call "Shoe Heaven" in Harrods. It's a massive floor dedicated to some of the most beautiful shoes I've ever seen. But make sure to follow the tip and just "window" shop, otherwise your visit will go from free to very pricey real quick!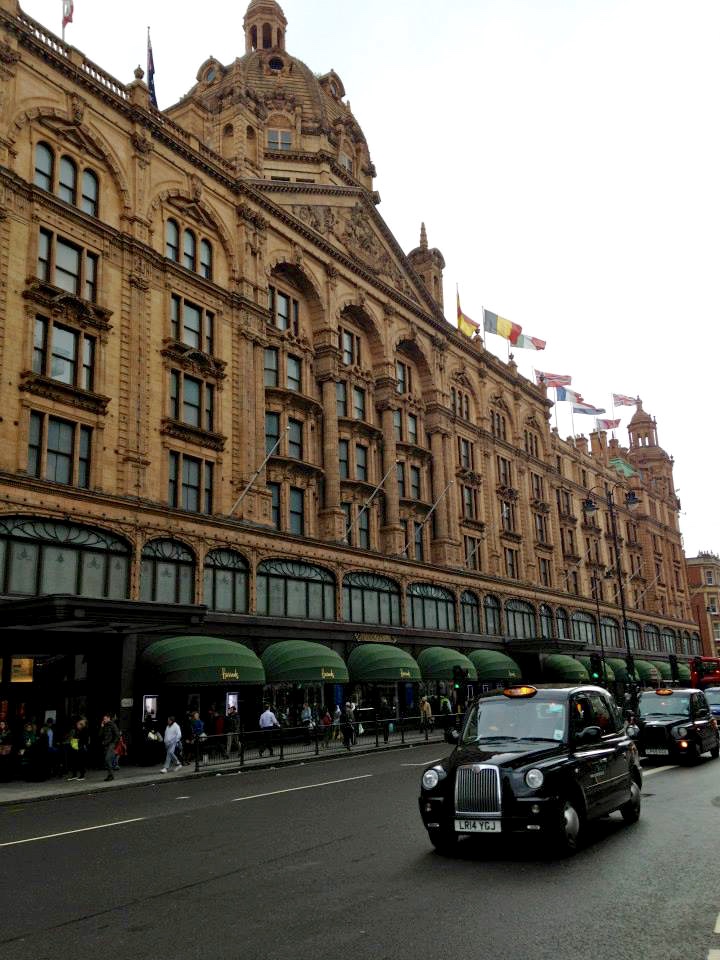 Sky Garden
The Sky Garden is located within the Walkie Talkie and is fairly new, so unfortunately I haven't been able to visit yet. From here, you can get one of the best views over the city. And unlike in a building like the Shard, visiting the Sky Garden is completely free! However it is recommended that you reserve a time to visit in advance. Since it is free and so pretty, it's pretty popular and fills up quickly.
Take in the atmosphere in Shoreditch
Shoreditch is known as the "hipster" area of London. My sister and I spent a day there together, and I have to say it is full of excitement! It's a very artsy area with lots of great street art to look at. There are multiple markets you can visit, and the people watching in this part of London is pretty ace!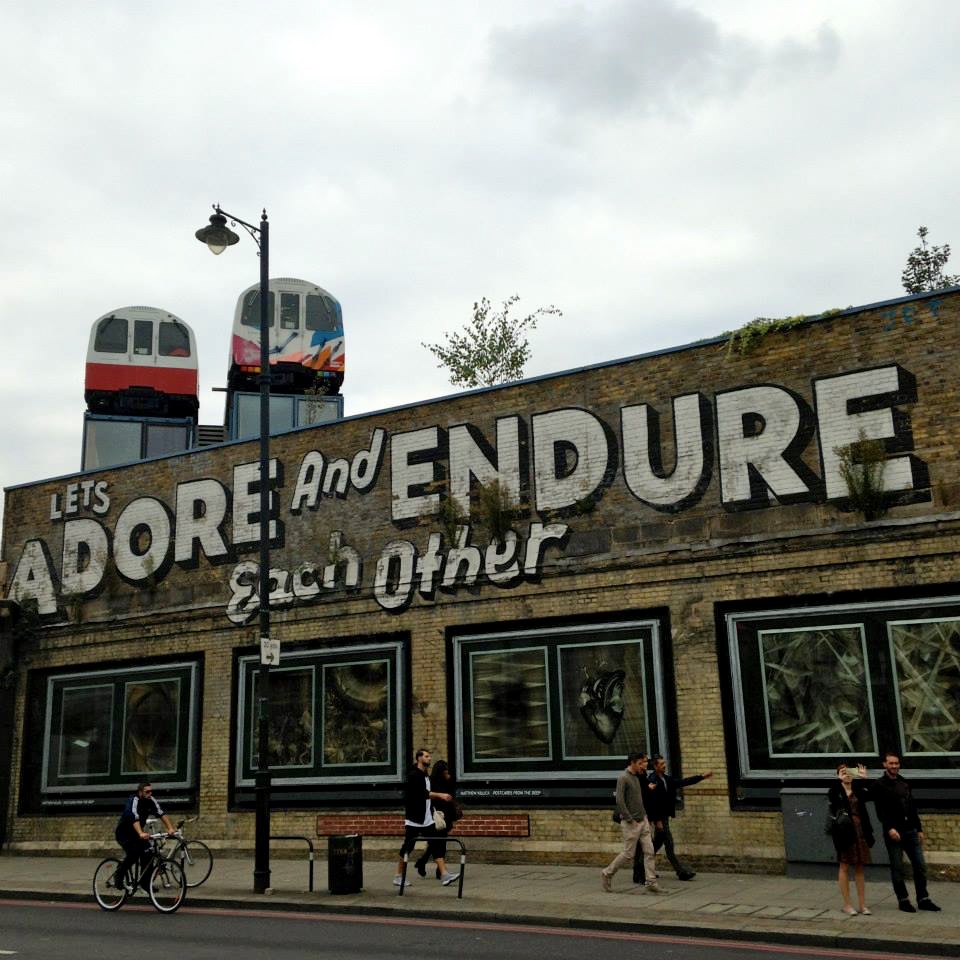 The British Library
In addition to being completely beautiful, the British Library is home to some iconic things like the Magna Carta and original lyrics handwritten by the Beatles.
Walk around and see the beautiful architecture
I have always LOVED the architecture around London and the rest of the UK, particularly the terraced houses. I am a sucker for streets lined with white terraced houses with pillars and colourful doors! All over the city, you can see beautiful architecture and houses. My favourite areas to walk around pretending to be a resident are Kensington and Chelsea, Notting Hill, and Belgravia.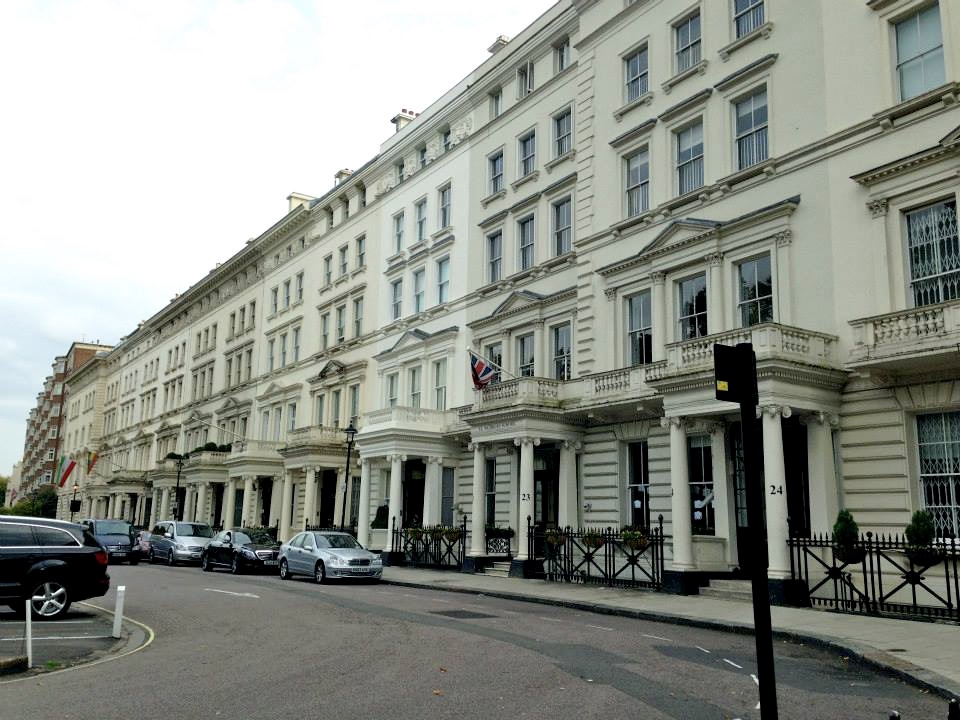 Visit Trafalgar Square
Trafalgar Square is a large public square right in the heart of the city. In its centre are two huge fountains and the famous lion statues. The National Gallery is located on one side of the square and several cool streets branch off from it. At Christmas time, there is also a huge Christmas tree put up in Trafalgar Square and it's one of the hubs of festive celebrations in the city.
Visit Queen Elizabeth Olympic Park
I'm sure everyone reading this watched the London Olympics back in 2012! The Queen Elizabeth Olympic Park is a massive complex that was built specifically for those games. And now you're able to visit the park for free! There are a number of stadiums, fields, and courts that were used in the Olympics, and there are also waterways running through the park that you can check out. You can definitely get the feel for what it's like to be an athlete in the Olympic Games.
Take in the view from Parliament Hill
For another beautiful and free view over London, head over to the neighbourhood of Hampstead Heath and make your way up to the top of Parliament Hill. The view is amazing, and it's the perfect spot for an afternoon picnic!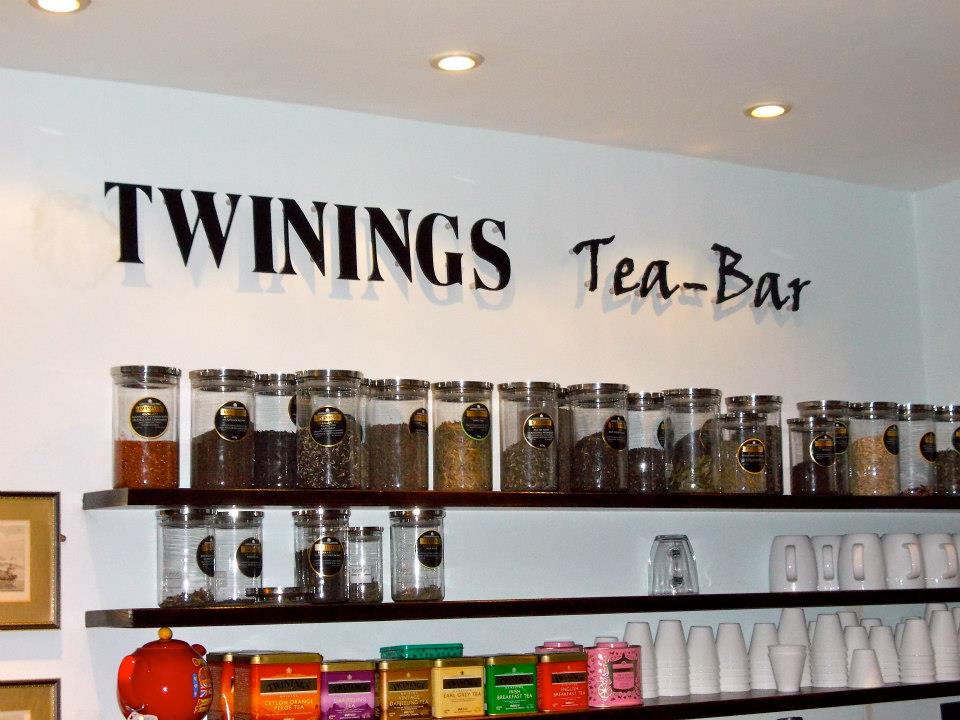 Tea tasting in Twinings
Every tea lover has a brand that they are loyal to. For me, that has always been Twinings! So I was very excited to visit the Twinings shop the first time I was in London. They always have a few teas out that you can try for free, and you can learn some cool facts about their tea as well. Like did you know every queen and king has their own special blend of tea that isn't available to anyone else? Pretty cool! And of course they have a massive collection of flavours that you can't find in most grocery stores.
Columbia Road Flower Market
This market takes places in East London every Sunday and is arguably the most famous flower market in the world. There are rows upon rows of beautiful flowers that make for some really perfect photos. Now that the weather is heating up in the UK, it would be the perfect time to pay the Columbia Road Flower Market a visit!
Angel Comedy Club
The Angel is a cool comedy club in Islington that has free comedy shows every night of the week. You can see lots of great local and international acts of all different comedic styles! And the club now has two different locations close by to each other. One is called Camden Head and the other is The Bill Murray.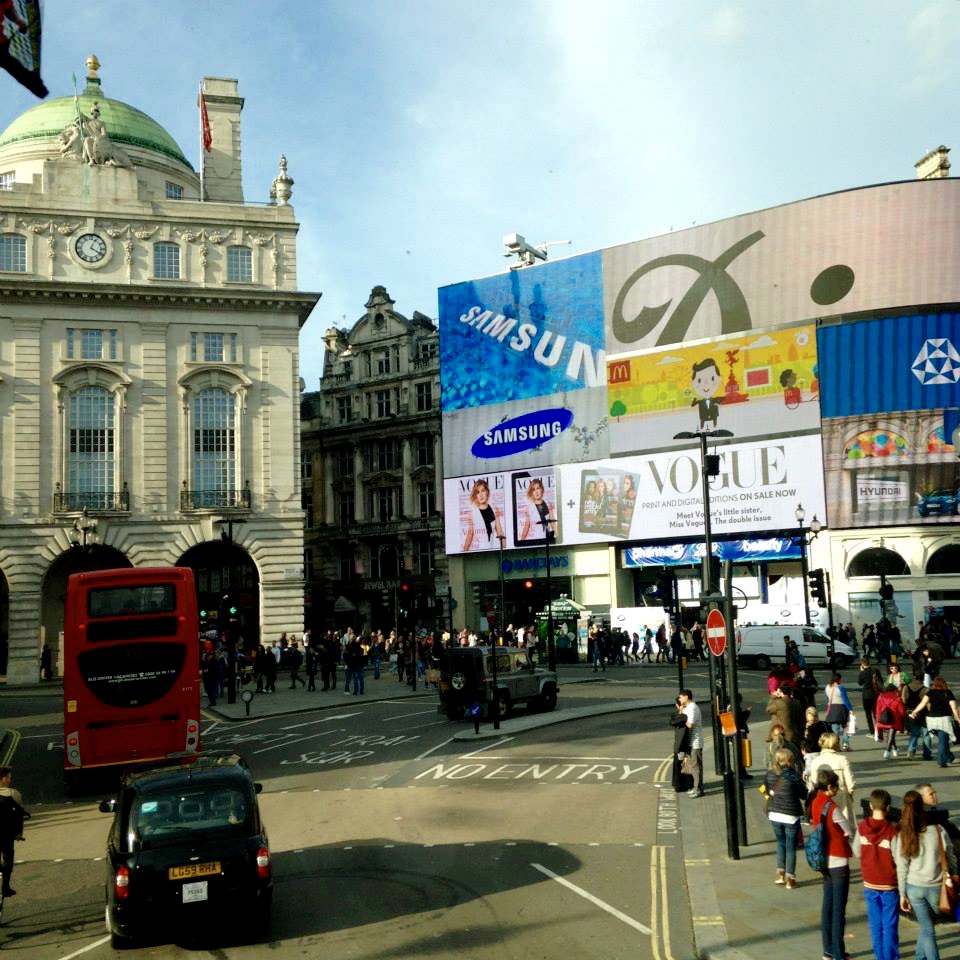 Take in the excitement of Piccadilly Circus
While it isn't quite Times Square, Piccadilly Circus is still very cool! It's a square surrounded by neon signs and billboards and always has this great energy to it. It's great to see during the day, but particularly spectacular when it's all lit up at night!
Richmond Park
While London is a big city, what I love about it is that there is still so much nature around. One of the coolest places to go for that is Richmond Park west of the city. There are tons and tons of deer there which you can see up close, and they're so beautiful!
Get the ultimate tourist pic walking across Abbey Road
No Beatles fan can come to London without walking across the iconic Abbey Road! Make sure whoever is Paul in the group takes their shoes off. And maybe don't put your arms out like my parents in this photo 😉
And another tourist pic in a red phone box
Did you actually go to London if you don't have a photo of yourself in a red phone box?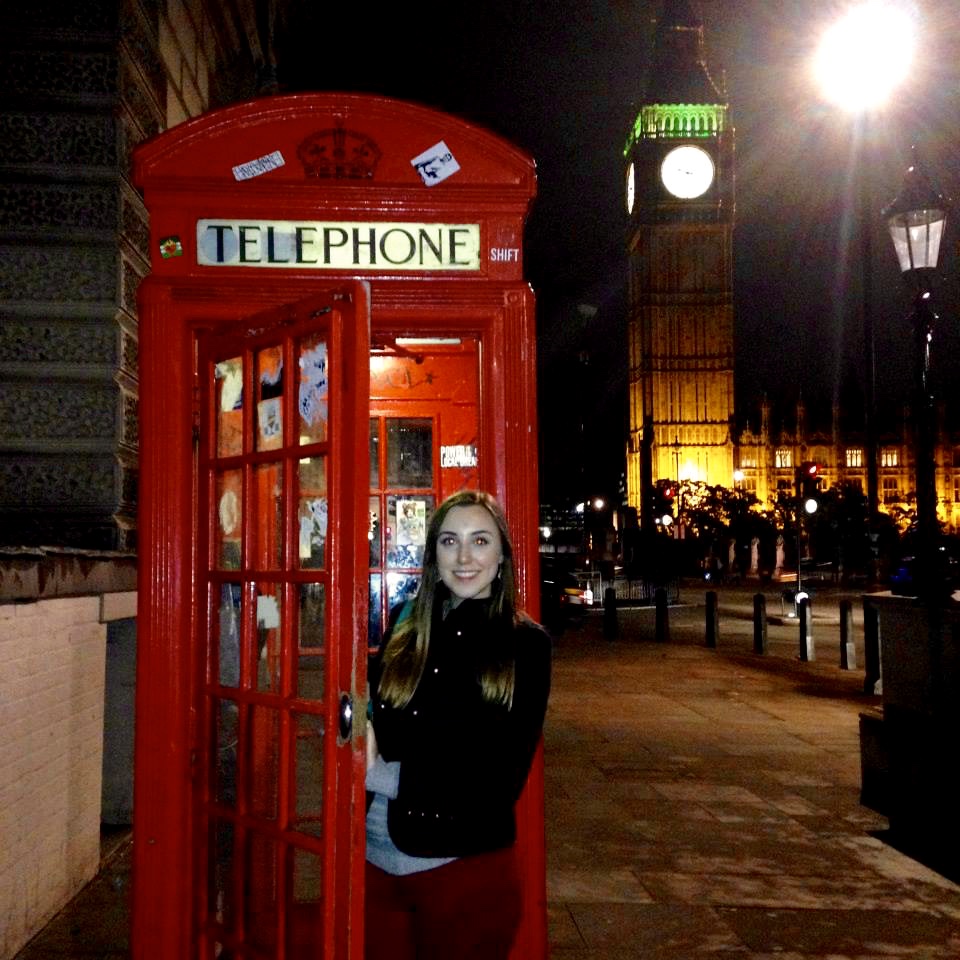 Visit God's Own Junkyard
This place seems like it belongs more in Vegas than London and houses Europe's largest collection of vintage neon signs. Lots of them were used on tv or film sets and then forgotten about once production ended. God's Own Junkyard is free to walk through and there are some really awesome signs you can see.
The Scoop
This outdoor amphitheatre on the Thames has free events all throughout the summer months. Events at the Scoop include live music, film screenings, and exercise classes to name a few!
Embrace your inner hipster in Brick Lane
Brick Lane is a street in East London that is full of cool and quirky things. There is lots of great street art you can check out and photograph. And like all good hip neighbourhoods, there are cool cafes and markets where you can find some neat things.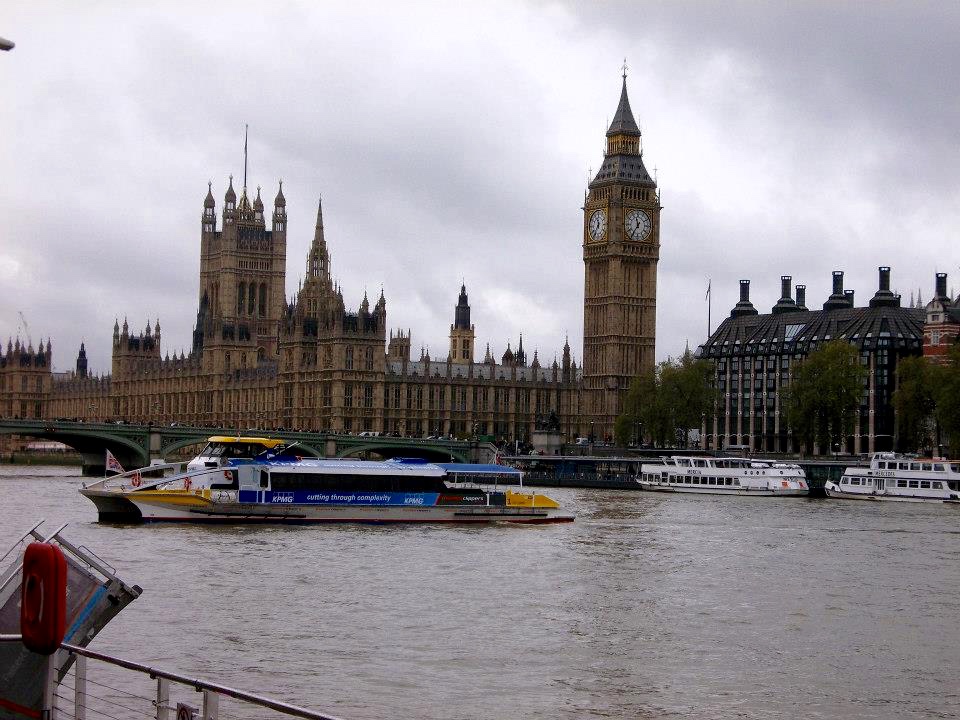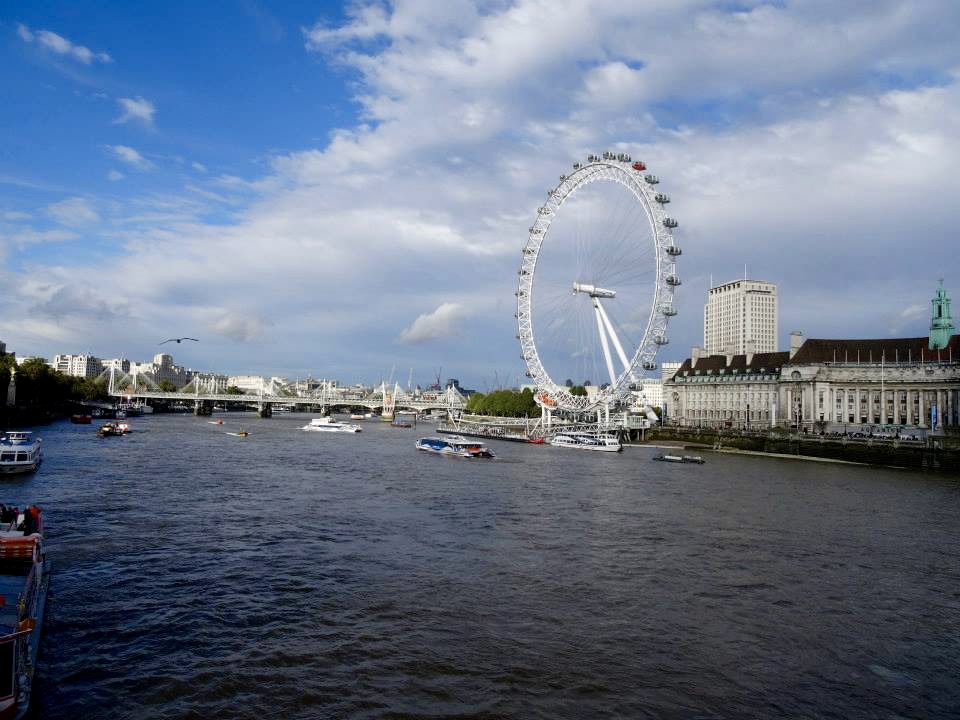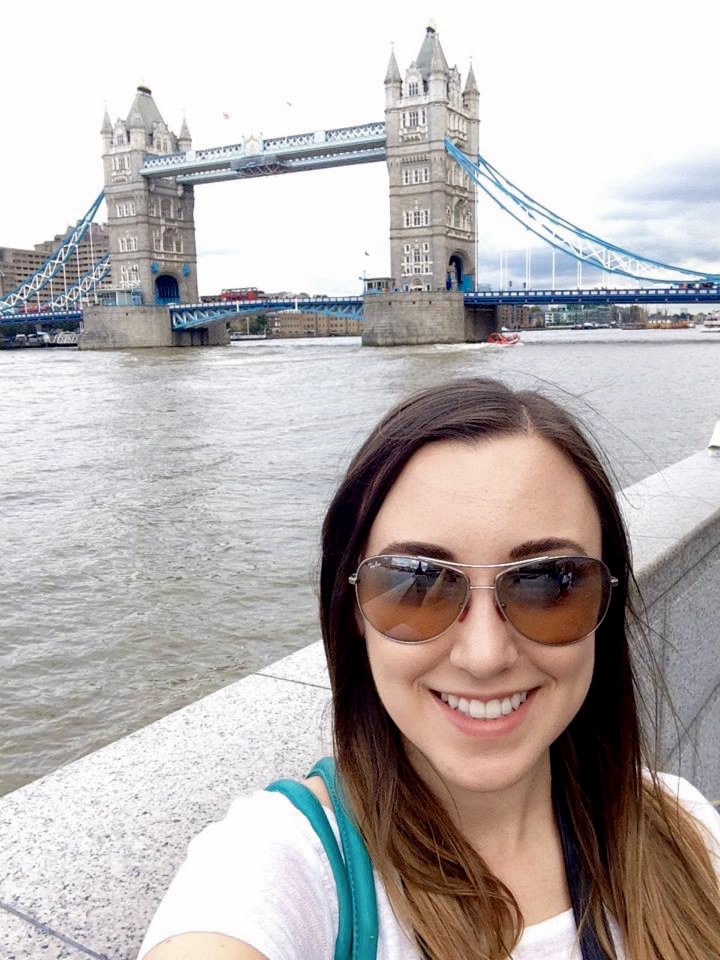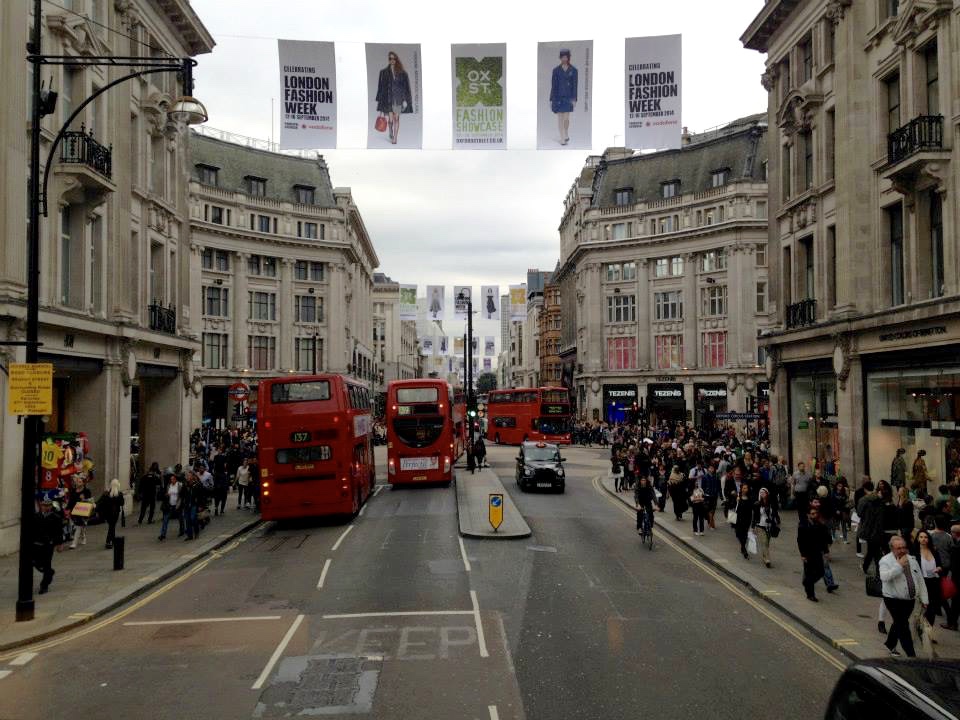 For a city that is notoriously one of the most expensive in the world, it's amazing how much you can experience around London without spending any money at all! It really is a city like no other and one that I can't recommend highly enough. It's been almost three years now since my last visit to London, so I will have to head over there again soon to check out even more amazing things to do around my favourite city.
London
What are some of your favourite things to do in London? Do you have any more recommendations on free things to do? Let me know in a comment!
London
Like this post? Pin it!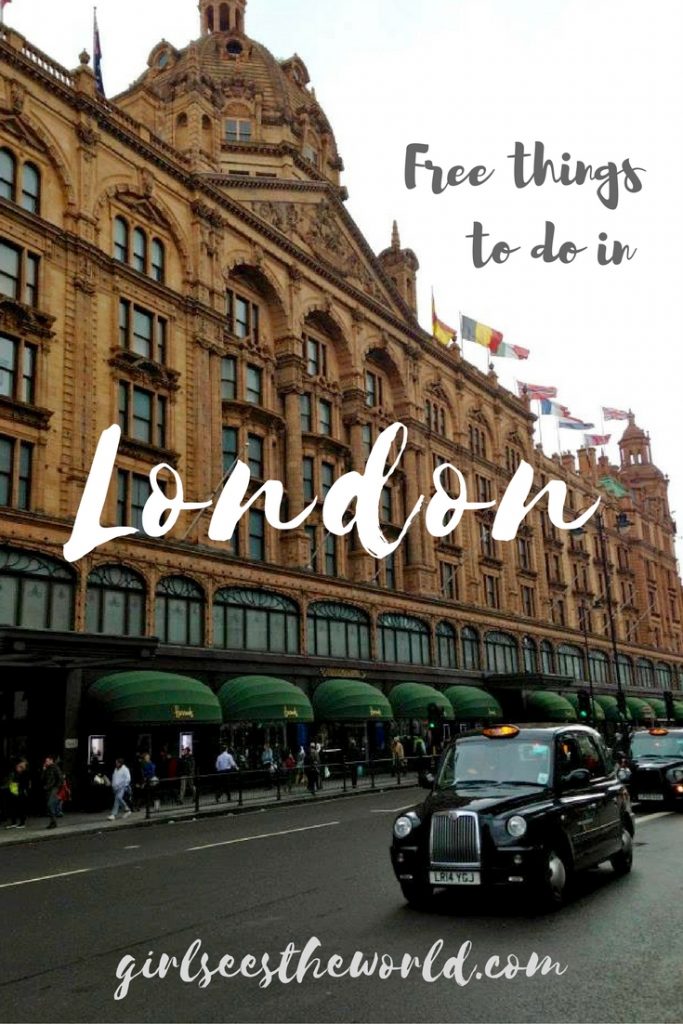 Hi I'm Christie, a 28-year-old girl originally from Boston who has spent time living in New York City, North Carolina, France, Australia, New Zealand, and London. I love moving to new places and exploring them as a local, and I can't see my nomadic expat life stopping any time soon! I have no greater passion than travel, and when I'm not exploring I spend my free time reminiscing on past trips and daydreaming about future travel.