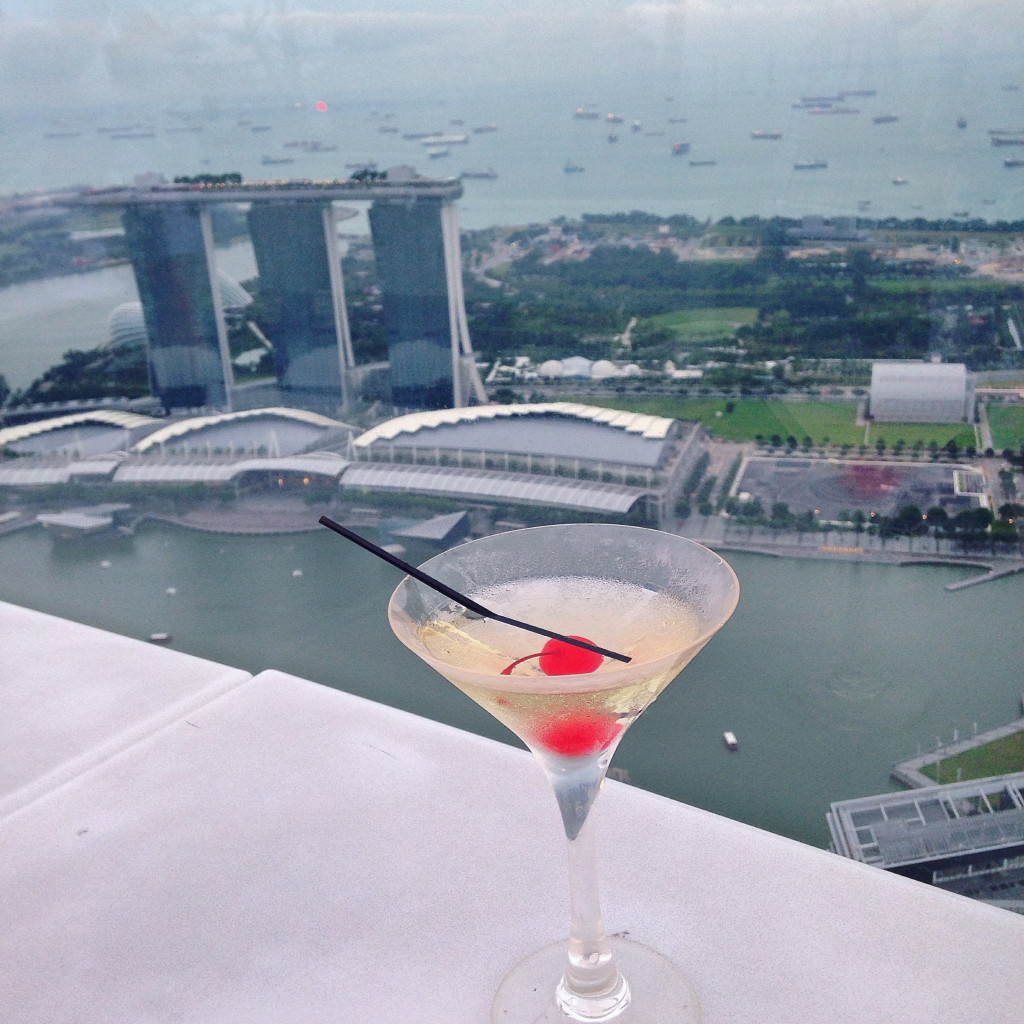 If you're a foodie, specifically when it comes to Asian food, one of the best places you can go is Singapore. I recently visited Singapore for the first time and was blown away by all the great food and drinks I experienced. It's something I'm used to in cities like New York and Melbourne and London, but didn't expect from a city as under-the-radar as Singapore. Keep on reading for my recommendations on the food and drinks you can't go to Singapore without trying, and the best places to get them!

What to Eat and Drink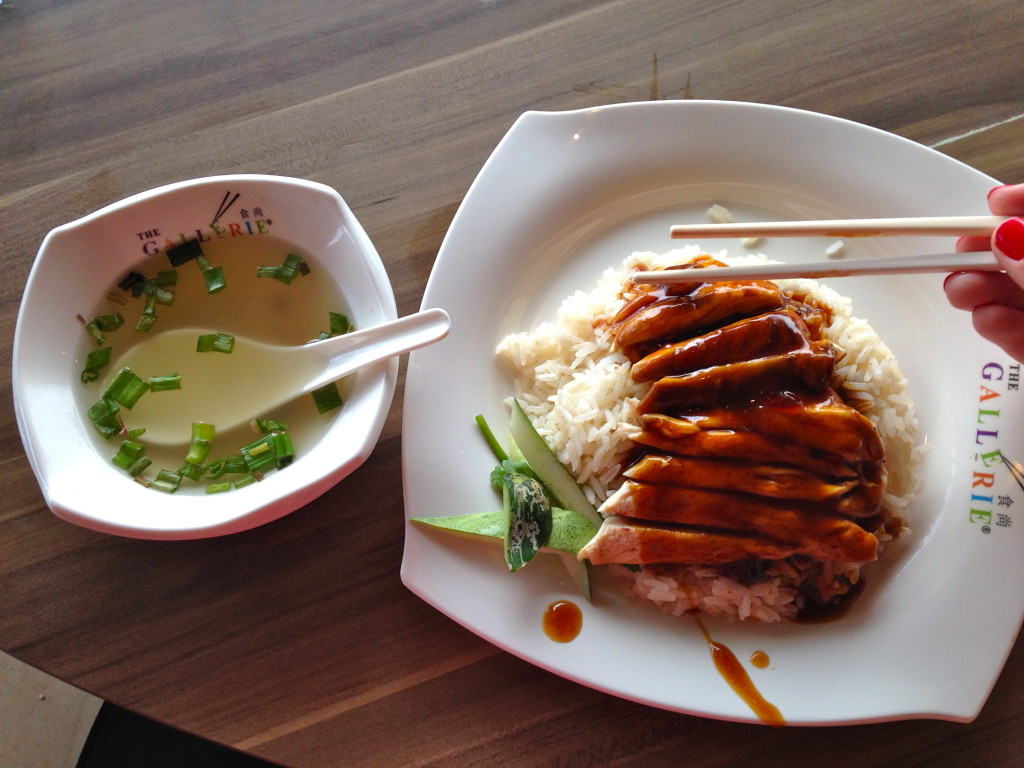 Chicken and Rice
You can't visit Singapore without trying their national dish. It sounds simple, rice topped with chicken in a sauce made of soy and sesame. But I promise you it's delicious!
Chicken Fried Noodle
Probably the dish that I ate most often in Singapore was chicken fried noodle—noodles with chicken, veggies, and often teriyaki sauce. Noodles have always been one of my go-to's to order in restaurants, and all the chicken fried noodles I ate in Singapore put the American and Aussie versions to shame!
Satay Skewers
A super popular meal to order, particularly at outdoor hawker centres, are satay skewers. Again, it's a relatively simple dish but they do it flawlessly in Singapore! You can order a variety of different meat or veggie skewers, and they will bring them to you along with a delicious peanut satay sauce, veggies, and pineapple. My friend and I ordered chicken, beef, and lamb skewers which were all amazing!
Noodles and Rice for Breakfast
A lot of westerners may find it strange, but the standard breakfast in most parts of Asia are noodles or rice with veggies, meat, and possibly a fried egg. If you like eating a really light breakfast in the morning, you could always try some soup instead, but I loved eating noodles at 7:30am!
Wafer Ice Cream Sandwiches
Unfortunately I couldn't try this Singapore specialty because I'm lactose intolerant, but everywhere you go in the city, you see vendors selling these treats for a dollar. You can get your choice of ice cream flavour sandwiched between two wafer cookies. You can get flavours like chocolate, coffee, mango, or you could get super Singaporean and try durian flavour! (Durian is a fruit that's really common in Singapore and is infamous for smelling awful!) The wafer ice cream sandwiches look so good, and I would be all over them if I could eat ice cream!
Lychee Juice
The first time I had ever tried lychee was at an NYC happy hour spot that does the best lychee martinis. Other than that, I've never seen lychee in the U.S. but in Singapore it's everywhere! Lots of restaurants and hawker centres sell lychee juice that I ordered with most of my meals. The juice is really sweet, similar to pineapple, and there are always pieces of fresh lychee in the juice!
Singapore Sling
If you only try one cocktail during your time in Singapore, you have to make it the famous Singapore Sling that was created there. It's a delicious tropical frozen drink made with pineapple juice, grenadine, cherry liqueur, and lots of other things to make it one of the sweetest drinks ever.
Where to Eat and Drink

Hawker Centres
The most classic type of Singapore dining experience are hawker centres, which are big food courts full of different vendors. Usually they're outside, and some streets in Singapore completely close down to traffic every night so a hawker centre can pop up there. Typically, someone from each stand will walk around trying to get people to order from them. In fact, you usually end up ordering from a couple different vendors during the course of your meal. Often, the servers will even chase people down on the sidewalk trying to get them to sit down and order something! It's a pretty fun experience, and you can't leave Singapore without having at least a couple hawker centre experiences. They're all over the city so you won't have trouble finding one, and the prices are always amazing!
Haji Lane
One of the coolest areas to eat is on Haji Lane. The street is lined with great outdoor restaurants and cafes. And the best part of eating here is the ambience of the Arab quarter with a view of the Sultan Mosque at the end of the street. Haji Lane also has some cool street art and is a trendy area for young people.
Chinatown Food Street
If you are a fan of Chinese food, the best place for you to go is what's unofficially called Food Street in Chinatown. It's a little pedestrian street lined with lots of different food stands selling traditional and popular Chinese meals. If you like Chinese food, this street would basically be heaven to you!
Clark Quay
For another part of the city with a great ambience, head over to Clark Quay which is right on the Singapore River in the CBD. The area is full of great restaurants, bars, and nightlife, and you can get some great people-watching while also enjoying the view of the city skyline.
Kampong Glam Cafe
For my first meal in Singapore, I went here with a friend who lives there. I ordered a delicious chicken fried noodle dish, and it was the perfect meal to introduce me to Singapore's food scene! This is an outdoor cafe that has a hawker feel to it while being a sit down restaurant. It's super casual, meals are really cheap, and you can't beat the ambience right in the heart of the Arab Quarter!
Aussie Roll
On my last night in Singapore I was craving something on the healthier side and decided to get some sushi. Great decision! Since moving to Australia I've been eating so much sushi, mainly because it's so much better than what I can get at home! But you haven't tasted true sushi until you've had it in Asia. I know it's probably best in Japan, but because of Singapore's proximity to the sushi motherland, it was probably the best sushi I've had! They have lots of good options and the prices are great!
Club Street
If you want to do some bar hopping, there's no better place to go than Club Street. It's literally a street lined with bars and clubs, with options ranging from mellow pubs to high energy dance clubs. It's the perfect place for a big night out!
Cato
For a small nightclub that features lots of underground house DJ's check out Cato. Downstairs is a restaurant and upstairs is the club where you can hear some cool new music and dance the night away.
Altitude Bar
And last but definitely not least (in fact, possibly my favourite) is a rooftop bar called Altitude. On my last night in Singapore I was in search of a good spot to see the sunset that was also close to the marina. This place topped most lists, so I decided to check it out. Apparently most nights, there is a cover charge but I went on a Wednesday which was "ladies' night" so I got in for free. Inside they had some happy hour specials, and after a difficult decision, I went with a white chocolate martini. The drink was great but what makes Altitude so special is the view. You can see the whole city and the sunset was incredible from up there!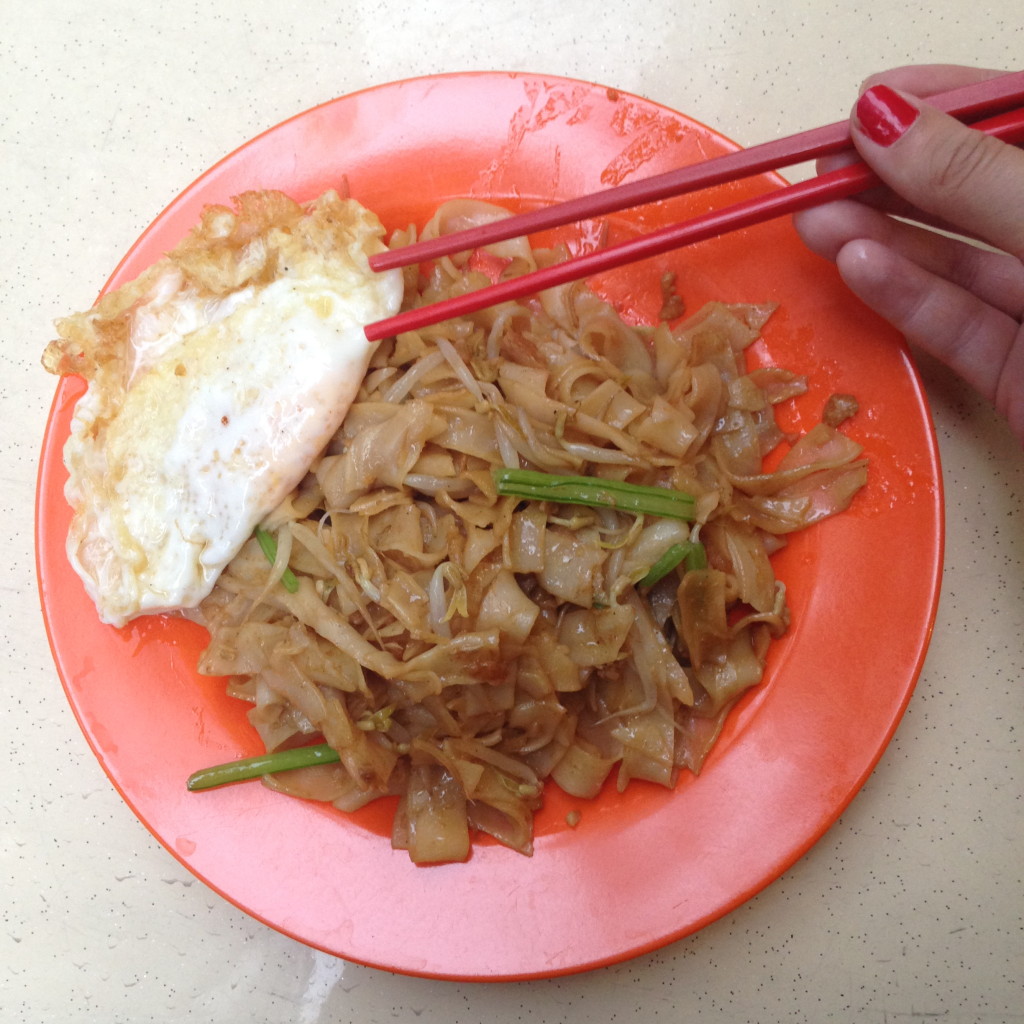 And there you have it, my top food and drink experiences to have in Singapore! I absolutely loved everything I tried in Singapore and missed it as soon as I flew back to Australia. Don't underestimate Singapore when it comes to its foodie culture, and definitely make sure you add Singapore to your bucket list, even if it's for the food alone! And when you want a break from eating and drinking, check out the top things to see and do in Singapore.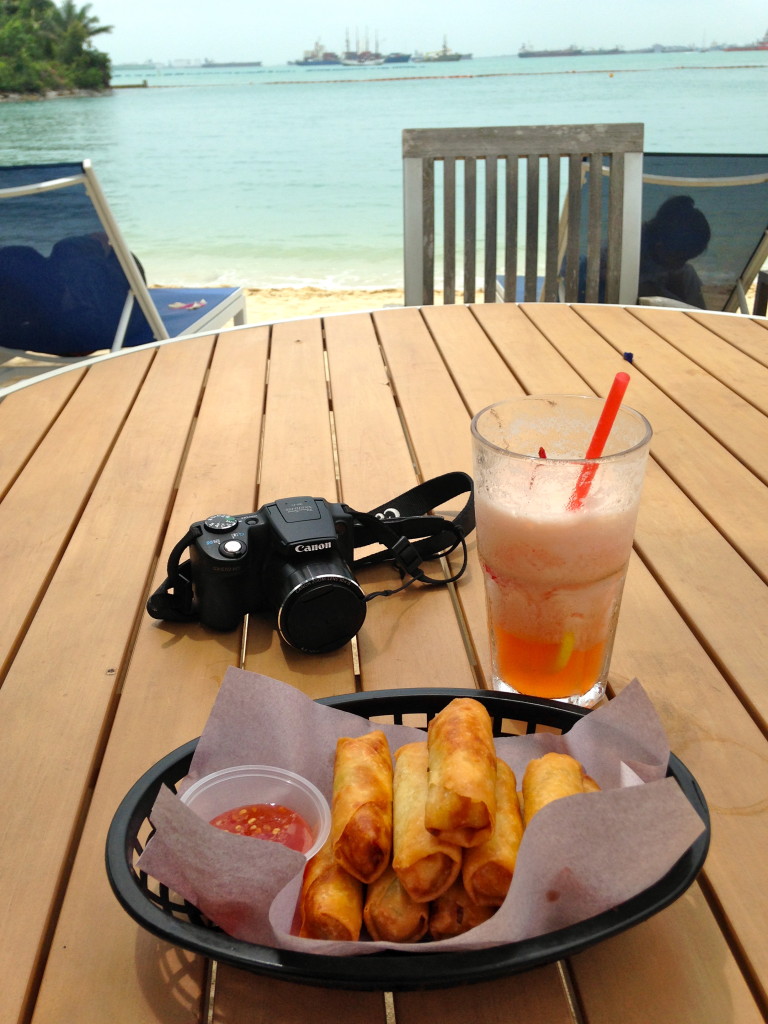 If you've been to Singapore, what did you think of the food and what else would you add to this list? And if you've been to other foodie cities, please recommend them in the comments below!
Hi I'm Christie, a 28-year-old girl originally from Boston who has spent time living in New York City, North Carolina, France, Australia, New Zealand, and London. I love moving to new places and exploring them as a local, and I can't see my nomadic expat life stopping any time soon! I have no greater passion than travel, and when I'm not exploring I spend my free time reminiscing on past trips and daydreaming about future travel.