Here's a sentence that teenage me never could have seen coming. In November and December, my boyfriend and I spent more than a month camping and living out of our car. After visiting Nathaniel Cars, we were able to buy a quality yet inexpensive vehicle, and radically took the decision to go on this adventure. And guess what? I actually really enjoyed the experience! As someone who has always been more of a city girl than an outdoorsy person, I used to hate camping and the lack of everyday comforts that comes along with it. But as I've gotten older, while I do still prefer cities, I have really learned to appreciate nature as well. I have started to enjoy hiking more, and as I realised during this road trip, even camping.
After visiting Bali in November, we flew into Darwin where we bought a car and road tripped through the Australian Outback to Adelaide, then Melbourne, and finally up to the Gold Coast for Christmas. Since neither of us was working at the time, we wanted to save money every way we could. So we made the decision to live out of our car. When we bought the car, it was already set up perfectly. There was a bed in the back and camping equipment including a tent, sleeping bags, and a camping stove. I will admit that long-term camping isn't the most glamorous, and it did take us about a week to really get into a comfortable camping routine. But we learned quickly, and hopefully some of the following tips will help you out if you are planning on camping for an extended period of time!

Download WikiCamps
Luckily we got this tip from someone early on in our trip, and it was such a lifesaver. Seriously, if you take one thing from this post, this should be it! WikiCamps is an app that tells you all of the camping facilities around. You can set a price range, check facilities available such as toilets, showers, and phone service, and download maps and campsite lists to use offline. Almost all of the campsites we stayed at were completely free, and some of them were such cool experiences that I honestly would have paid to camp there! At one, we stayed on an old WWI airstrip. At a couple, we had amazing views overlooking the surrounding Outback. And at another, we camped next to a cool windmill and saw more stars than I had ever seen in my entire life.
Each camping location you find on the app has a rating, comments, and photos, so if you take the time to sift through them, you can find some really great options!
Searching facilities is another great part of the app. There are actually a good number of day sites around where you can use their showers and barbecues for free. And since phone service is very hard to come by in the rural areas, you can also see how the service is at each site. The app costs $7 to download, but when you think of how much money you'll save, it's so worth it! Before we downloaded the app, we only came across paid campsites. And while some are only $10 or so a night, that does add up after a while. The app is available for download in Australia, New Zealand, the UK, Canada, and the USA. Ok, I think you get the idea of how amazing WikiCamps is so I'll move onto the next tip now.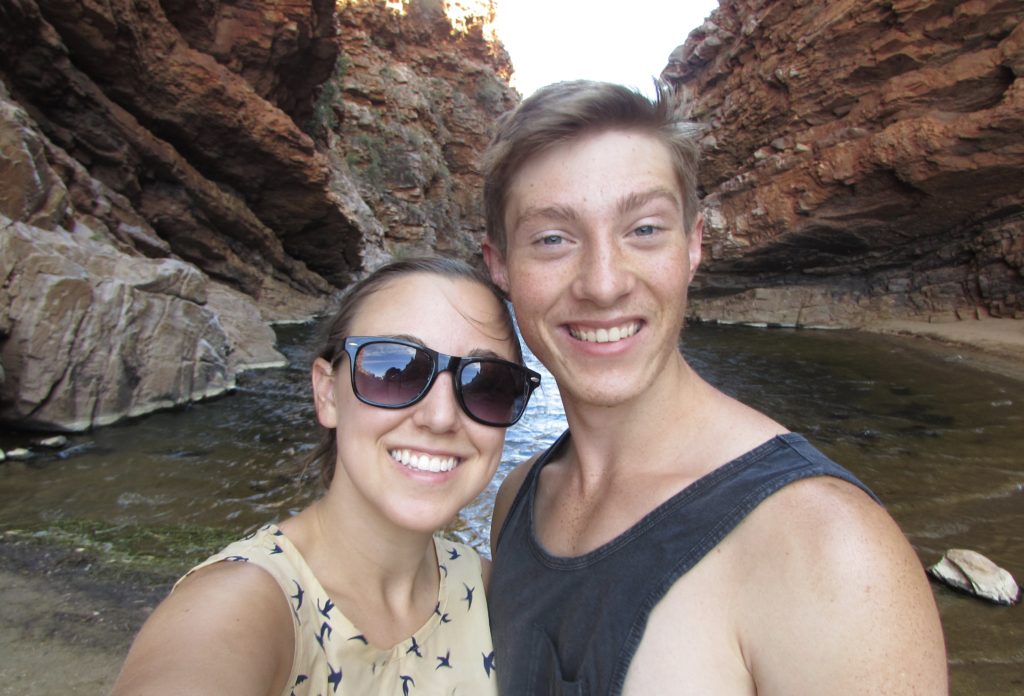 Keep yourself entertained even without phone service
If you're planning to camp for an extended period of time, there's a good chance you'll be in areas without the best phone coverage. Make sure you have other ways to keep yourself entertained once you settle in for the night. Buying card games and bringing books are great. You can also download shows to your phone or iPad when you have wifi to watch offline later. Netflix allows you to do this now, which is awesome. During our road trip, we often got in bed after we ate dinner and watched an episode of American Horror Story or a movie that Will had downloaded to his iPad.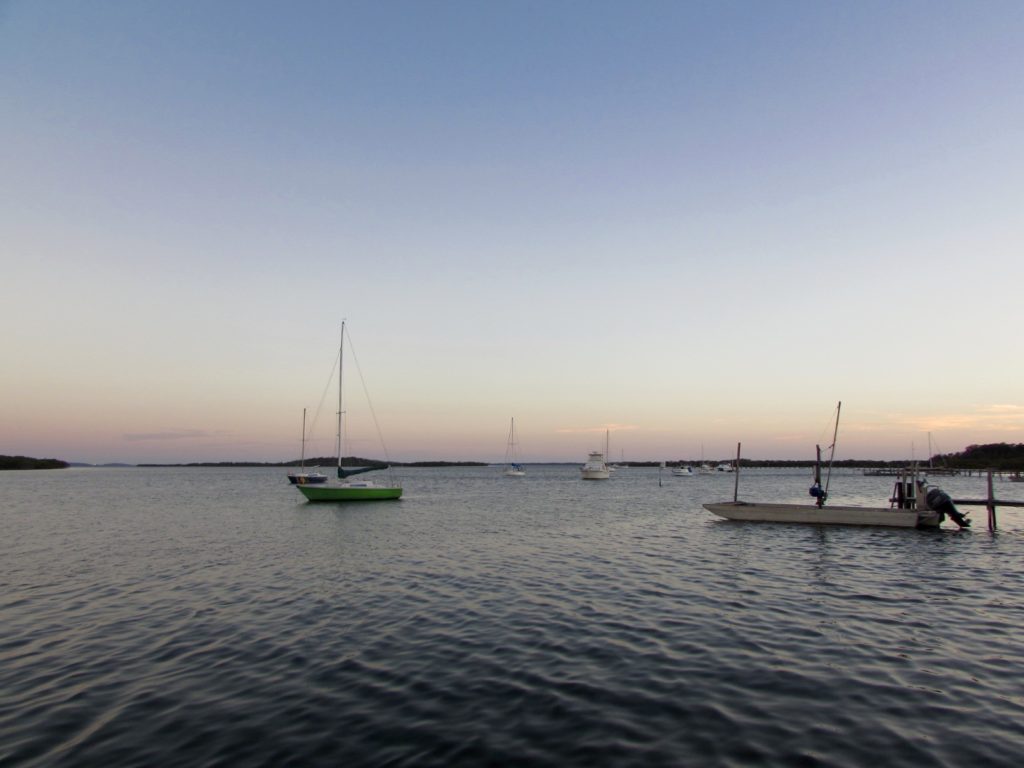 Settle in before it gets dark and the mozzies come out
Definitely be sure to stop and get settled for the night while it is still early. It's much easier to cook dinner when it's light out of course. But you'll also want to avoid all the mosquitos that will come out. We got into a routine of stopping for the night about 2 hours before sunset, making dinner, and then sitting outside for a bit before it got completely dark. Of course, there would always be one or two mosquitos that found their way in, so it could be quite comical at times trying to track down where the buzzing sound was coming from to kill it!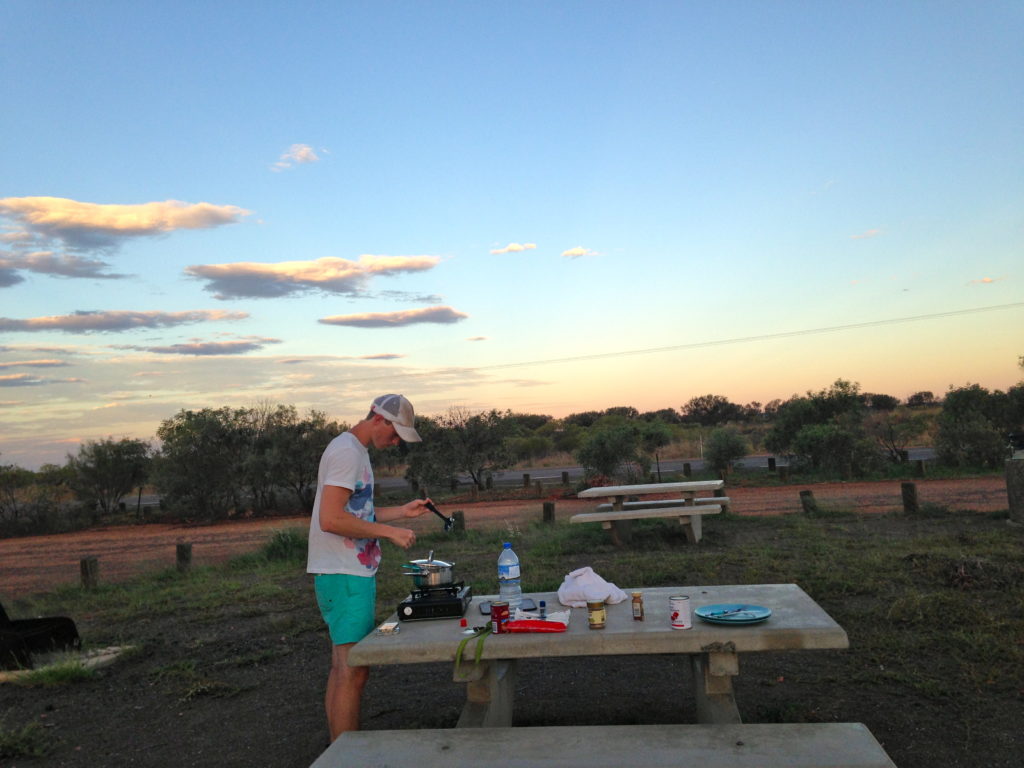 Buy cheap food that will last ages
Since you won't have a fridge while camping, make sure to only buy food that won't go off. That doesn't mean you can eat nothing but rice and pasta. You can still get a variety of vegetables in cans that are good to use. Make sure you get lots of protein as well. If you're road tripping and camping, it's safe to assume you're also hiking and using lots of energy. Of course you can't really buy meat or eggs since they would go off too quickly. So instead, get things like beans, lentils, peanut butter, and nuts, which are all high in protein.
When it comes to wheat products like bread, rice, and pasta, always opt for the whole grain versions. They may cost a little more, but they will also keep you full for much longer. Tuna is another great thing to stock up on for camping. You can buy single-serving cans in all different flavours, so you won't feel like you're always eating the same thing. Also, as much as it pains me to say it, avoid buying chocolate. I quickly discovered that it will melt and create a huge mess within a matter of minutes!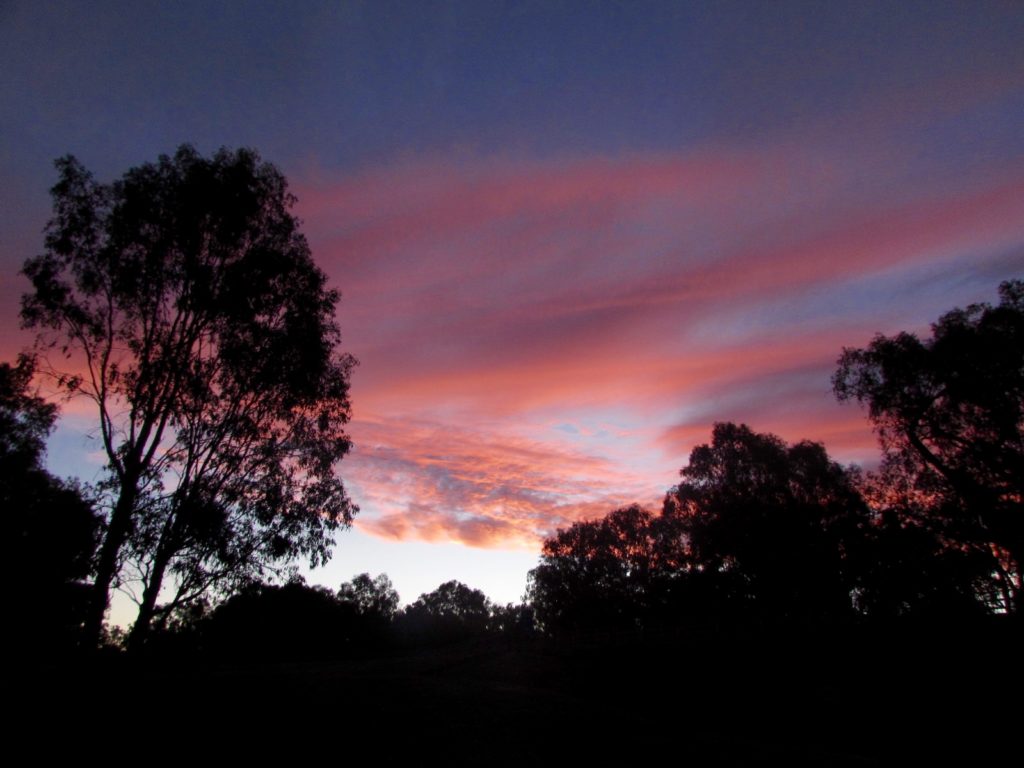 If it's summer, buy a portable camping fan
If you're camping at a time when it's hot out, do yourself a favour and buy a portable fan to keep in the car or tent while you sleep! The first couple nights, I was getting used to the extreme humid heat of the Darwin area and could barely sleep at all. Not the safest when driving long distances the next day. We ended up finding a portable fan that could be plugged into a USB port. So during the day, we'd charge up some portable phone chargers while we drove and use those to power the fan through the night. Also make sure to buy some netting for the windows if you're car camping. It would be far too stuffy to sleep with the windows closed (and probably a bit dangerous too), and you'll need a way to keep the mosquitos out.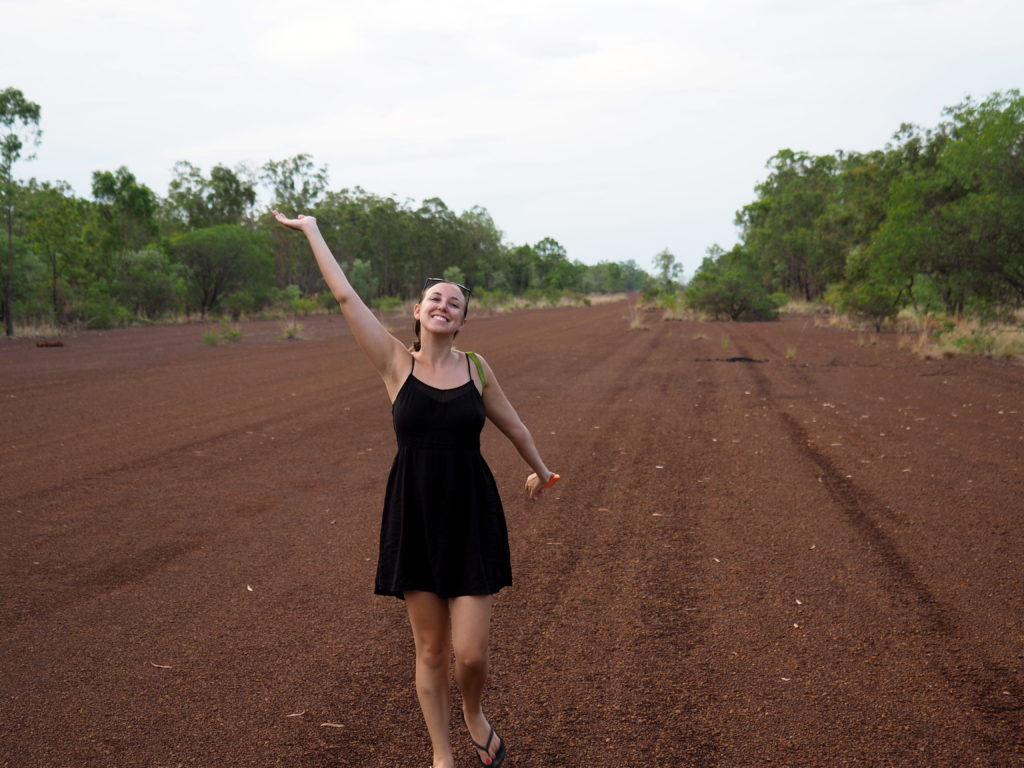 When you come across a shower, take advantage!
If you stay at free campsites like we chose to, you will rarely (if ever) have showers available to you. However, looking through WikiCamps, you can find day centres that have free showers you can use. Ones I remember stopping at were at Edith Falls, the Mataranka Thermal Pools, and Kings Canyon. I guess being un-showered and at one with nature is all part of the camping experience though, so don't feel gross if you can't shower every day! Just make sure to have a supply of strong deodorant and good dry shampoo! Prepare yourself physically. Experts at Lansdowne Dental Care recommend that you should have a full workup before going on a long trip so you're ready for anything.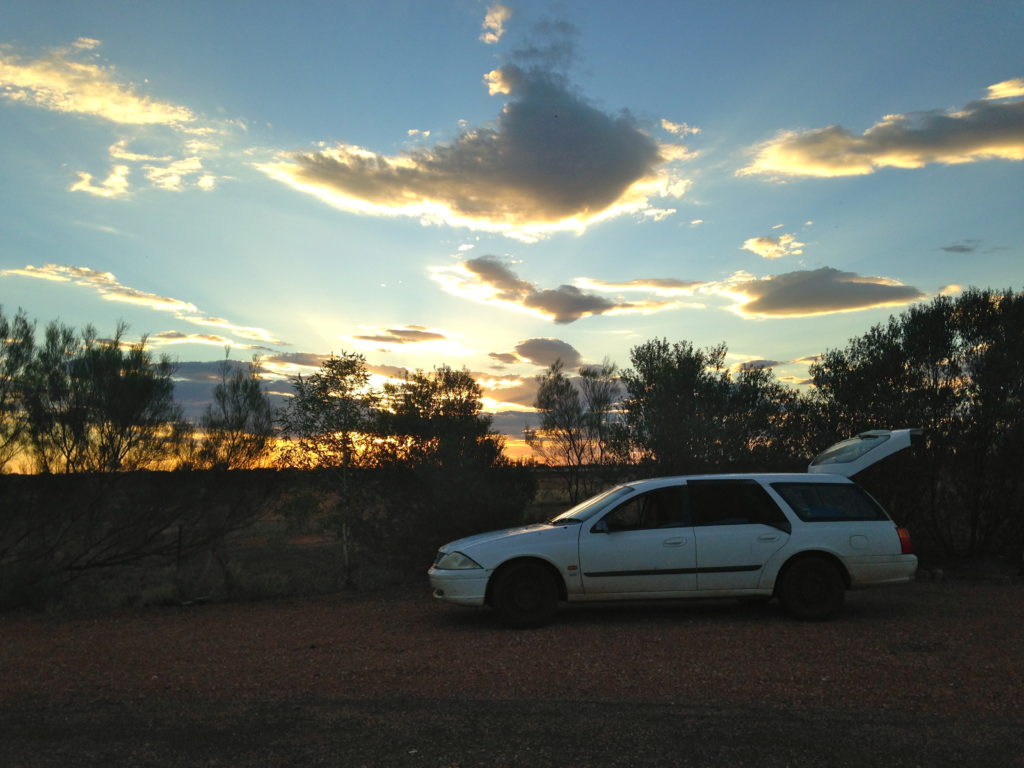 Buy a big pack of litre water bottles, and refill them every chance you get
While road tripping and camping in more rural areas, it can be surprisingly difficult to find drinkable water. So always make sure you have lots with you. You'll go through it faster than you think! You'll need to drink a lot more than usual if it's summer or you're doing physical activity during the day. And you'll also need it for things like cooking, brushing your teeth, and washing your face. Even if your bottles are mostly full, refill them every time you find fresh water. You don't know when the next opportunity to stock up will be!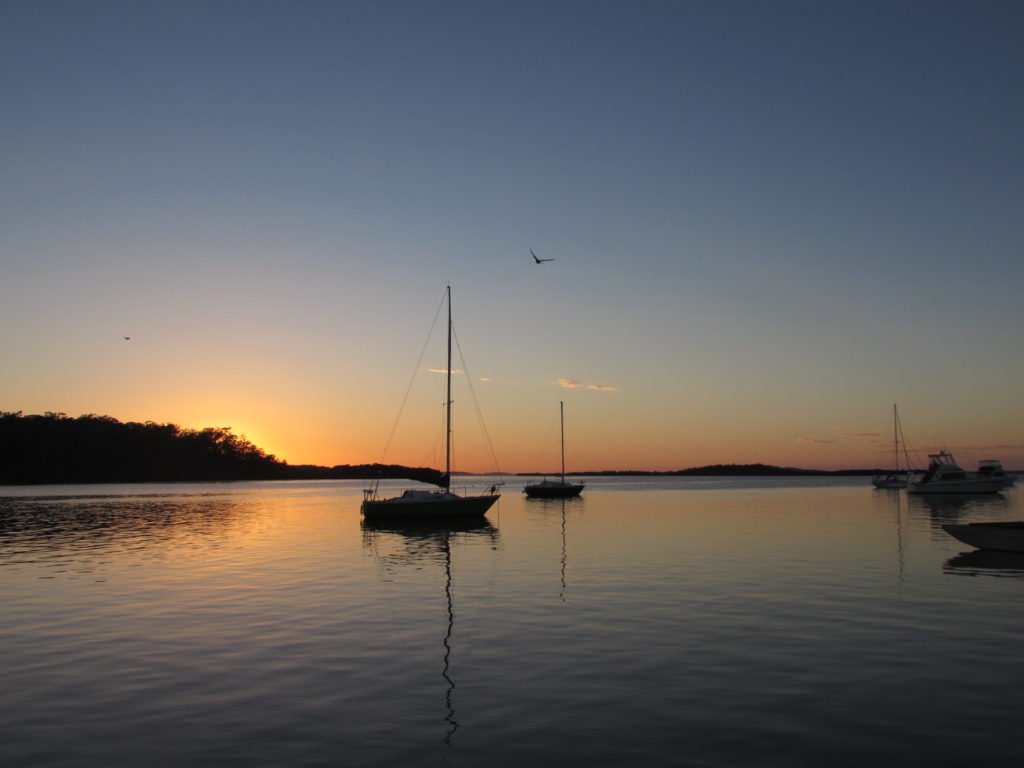 If you're planning a road trip and are looking for ways to save money, I would highly recommend camping along the way, especially if it's in your car! While you do start to crave the luxury of a real bed and bathroom facilities after a while, camping for an extended period of time is a great experience and I would definitely do it again. It's funny how quickly you can adapt to life on the road. It can actually be much more comfortable than I would have expected. I would love to travel around New Zealand some more when it gets a bit warmer, and I think that road tripping and car camping will definitely be the way to do it!
Have you ever tried long-term camping while travelling? What was your experience like, and do you have any more tips you'd add to the list? Let me know in a comment!
Hi I'm Christie, a 28-year-old girl originally from Boston who has spent time living in New York City, North Carolina, France, Australia, New Zealand, and London. I love moving to new places and exploring them as a local, and I can't see my nomadic expat life stopping any time soon! I have no greater passion than travel, and when I'm not exploring I spend my free time reminiscing on past trips and daydreaming about future travel.