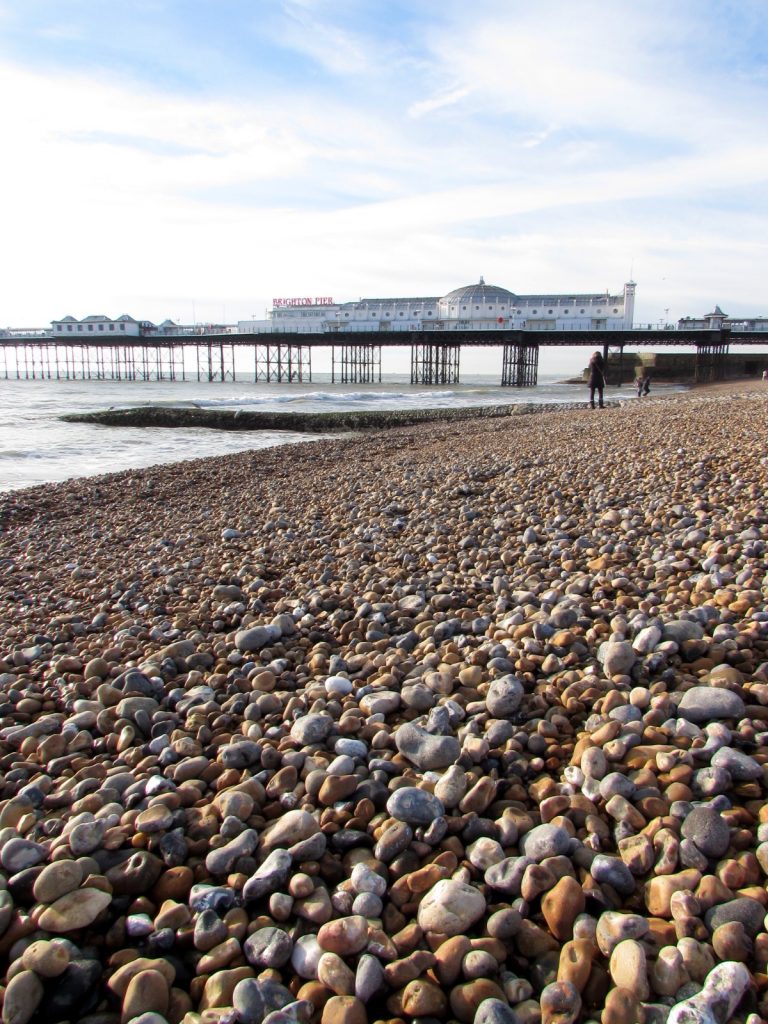 Brighton is a small coastal city about an hour and a half south of London. It's a city that has been on my radar for a while, so I was excited to finally visit when I was back in London this past December. Brighton is the perfect change of pace from fast-paced London. It has beautiful beaches, great shopping, and a lively atmosphere. If you are looking for a seaside day trip from London, there's no better option than Brighton! It is a slow-paced city, so don't rush through the attractions. Take your time, enjoy your surroundings, and check out these spots for the perfect day in Brighton, England.
Local tip: travelling from London, you will take the Thameslink train to Brighton. You can usually use your Oyster card on the Thameslink, but to visit Brighton, you will need to purchase a separate ticket.
Royal Pavilion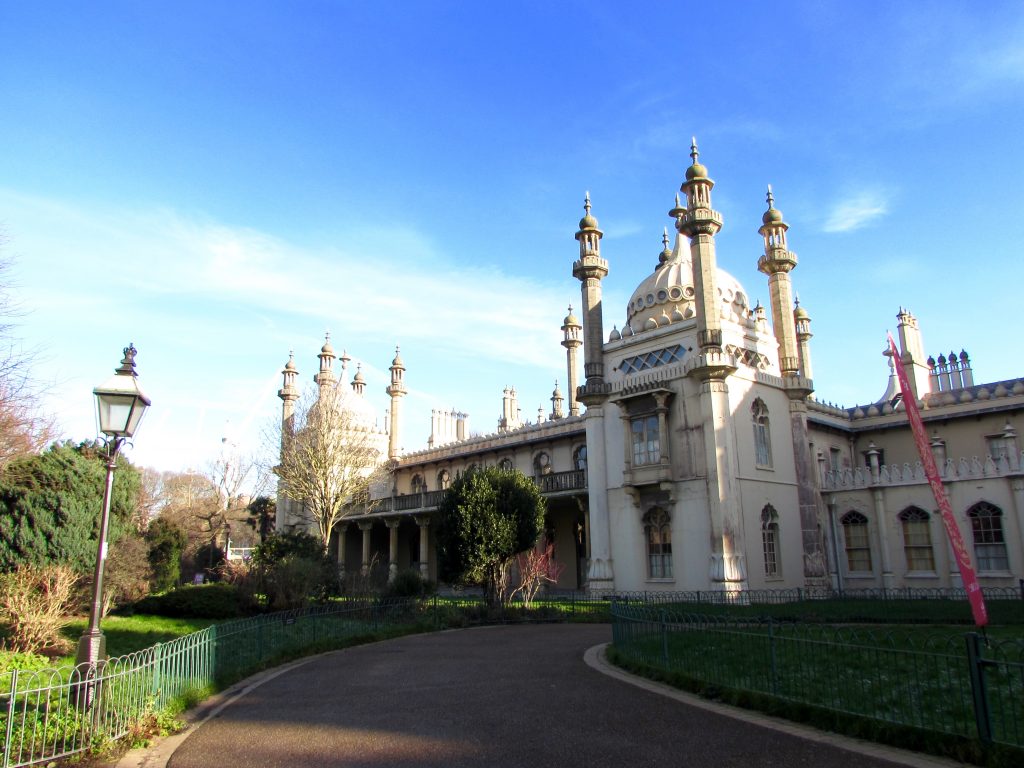 Although the Royal Pavilion was once a residence to British royals, it looks more like a palace you would find in India. The architecture of the Pavilion is so unique to anything else you'll find around Brighton and the UK as a whole. The Royal Pavilion was built in the late 1700s after the Prince of Wales visited Brighton and fell in love with its seaside charm. The Prince, who later became King George IV, used the Pavilion as his getaway from London. Today, you won't find the royal family staying at the Royal Pavilion, but you can tour the palace and see what it was like during the Georgian and Victorian eras. The interior matches the outside, with a lot of Indian and Chinese design influence. Outside of the Pavilion, there are also some beautiful gardens you can walk through. In the summer, the gardens are a great spot to enjoy the atmosphere and watch street performers.
Tickets to visit the Pavilion are £13.50 for adults and £12 for students.
The Lanes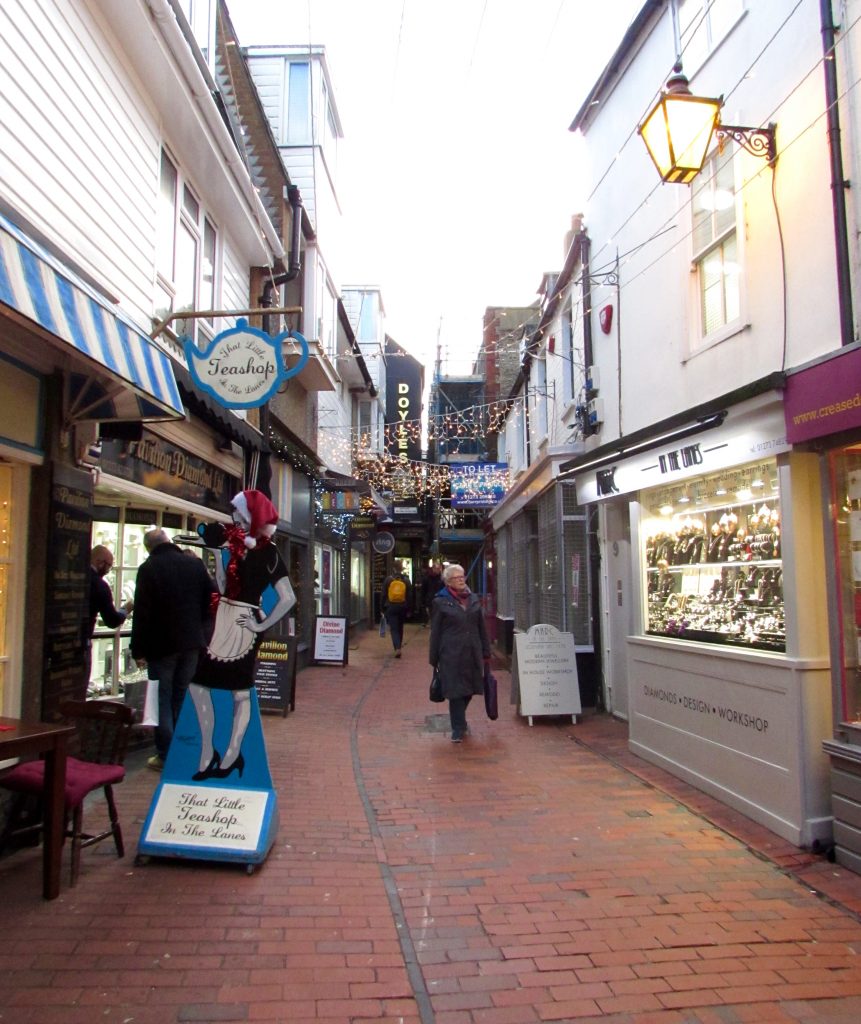 The Lanes are possibly my favourite place to explore in Brighton. They are a series of pedestrian laneways lined with some amazing shops, restaurants, cafes, and market stands. The Lanes are like a maze and so much fun to walk through to see what you find. It almost feels like you could be walking through Diagon Alley from the Harry Potter series.
North Laine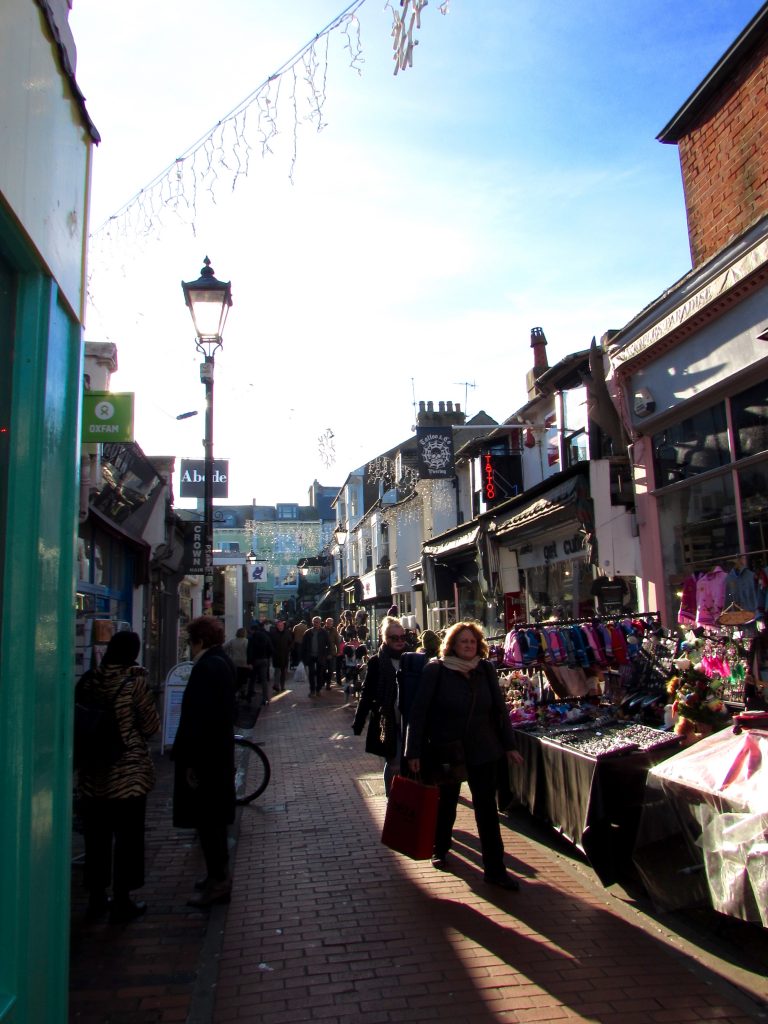 Not far from the Lanes, there is a similar laneway called North Laine. Although it is separate, it has a similar feel to the Lanes. It is a pedestrian road lined with unique shops, restaurants, and art, and you will always find outdoor vendor tables set up as well. North Laine actually has some interesting history to it as well. Even though it's close to the Royal Pavilion, back in the 1800s, the neighbourhood was a slum filled with slaughterhouses and poor living conditions. In the 1900s, North Laine was cleaned up and transformed into the popular bohemian street that it is today.
Brighton Pier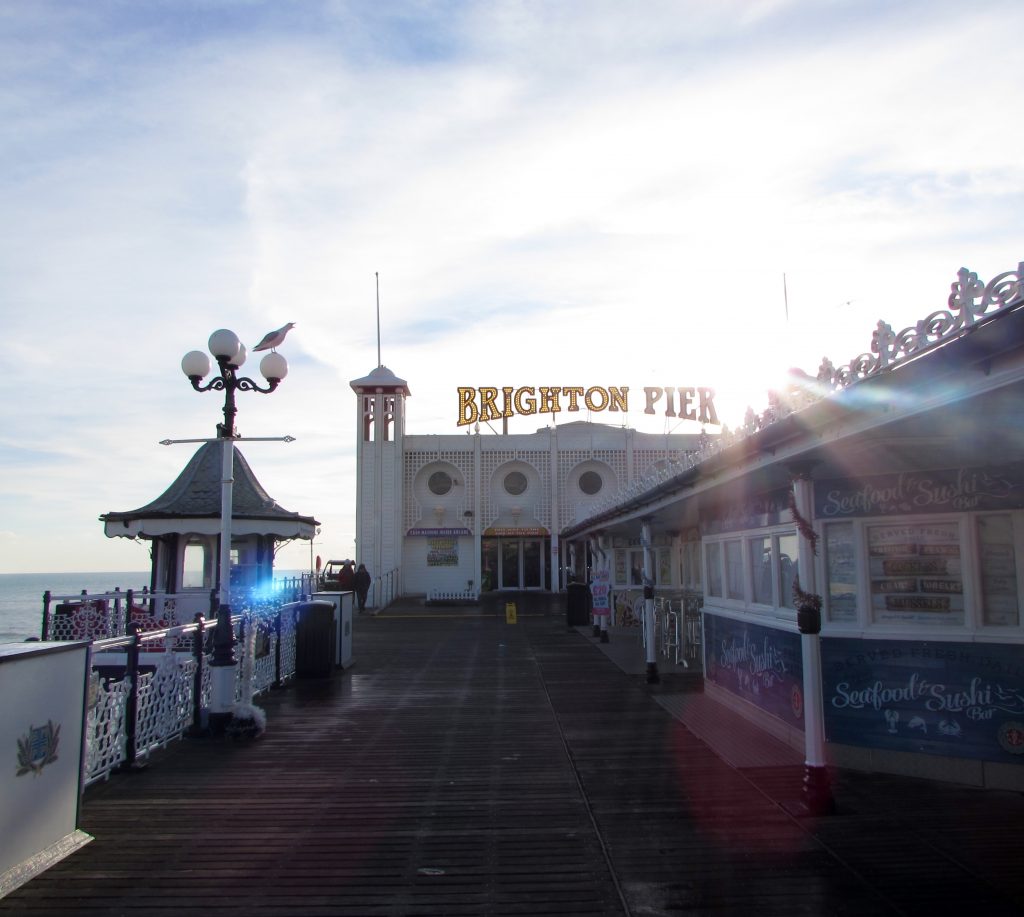 Located on the sea, you will find the heart of Brighton. Brighton Pier is one of the liveliest spots in the city and one of the most popular to visit. Last year, it was even named the most visited tourist attraction in the UK outside of London. For many years, Brighton Pier was home to a theatre, but since the 1970s has had an amusement park instead. The atmosphere along the pier is so much fun in the summer, with the amusement park rides, street performers, food stalls, and some incredible views of both the city and sea.
Beach Houses on the Hove Lawns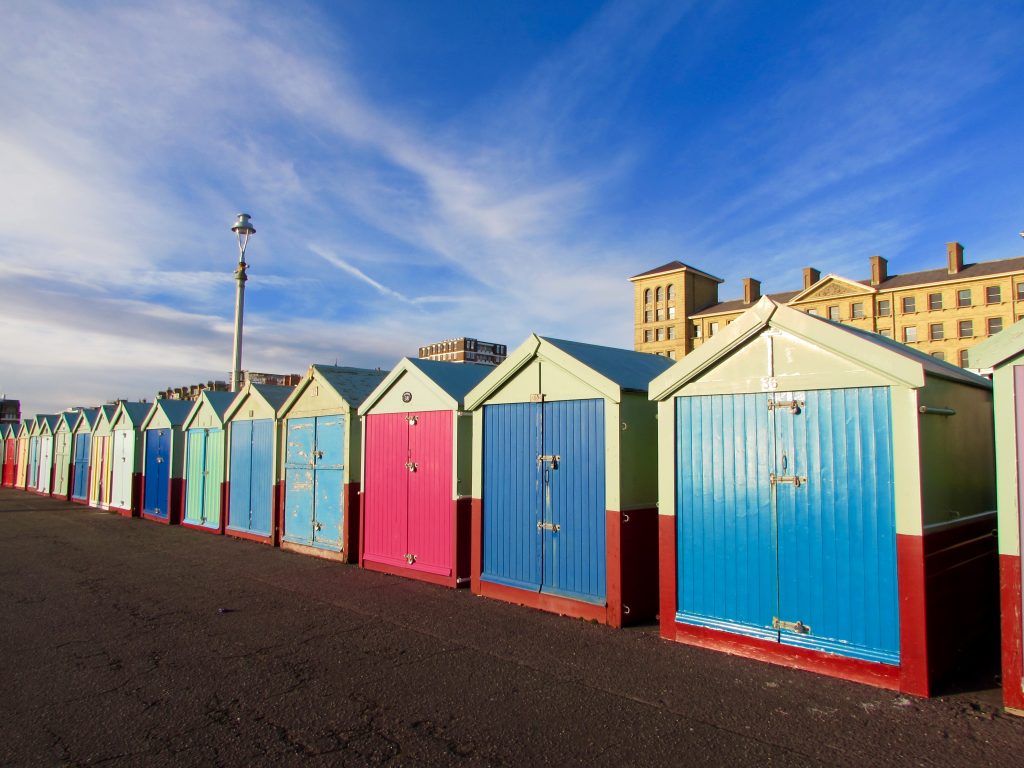 A bit further down the waterfront from the Pier are the Hove Lawns. The Lawns are the perfect spot for an afternoon picnic with a nice view of the beach and sea on one side and some gorgeous houses on the other side. Also lining the Lawns are a row of colourful beach huts. I first saw beautiful beach huts like this in Brighton Beach in Australia. (Is there a connection between the two? I think yes.) The beach huts are extremely photogenic! If you visit in summer, the Lawns regularly host events, festivals, and outdoor concerts.
Walk Along the Waterfront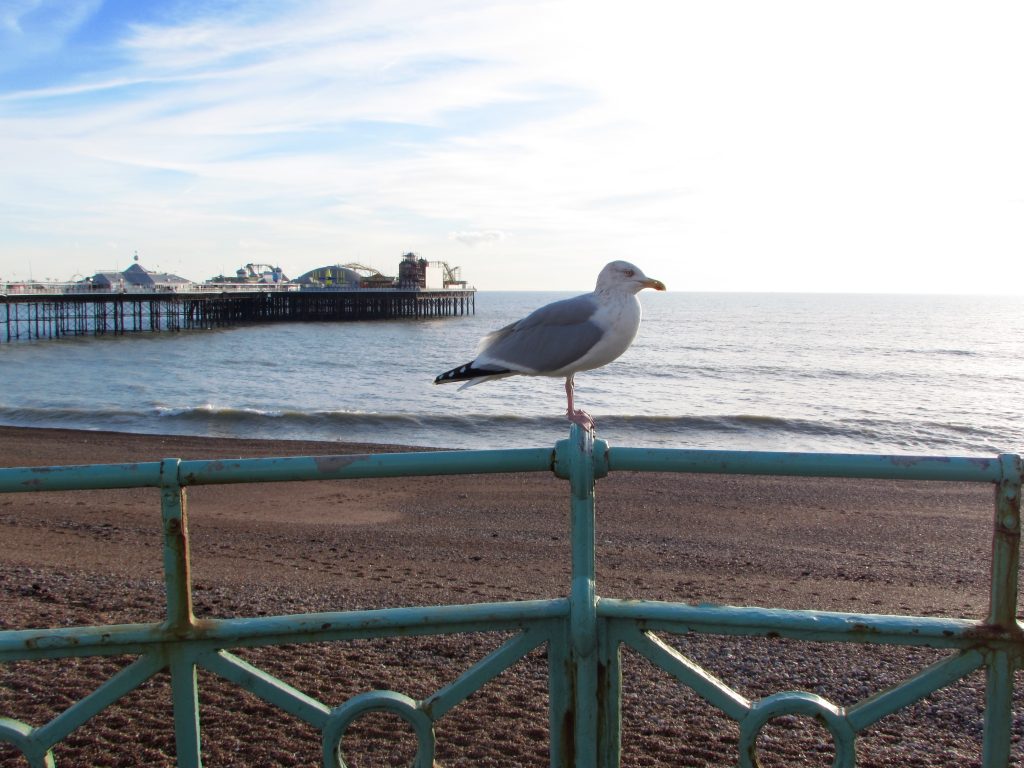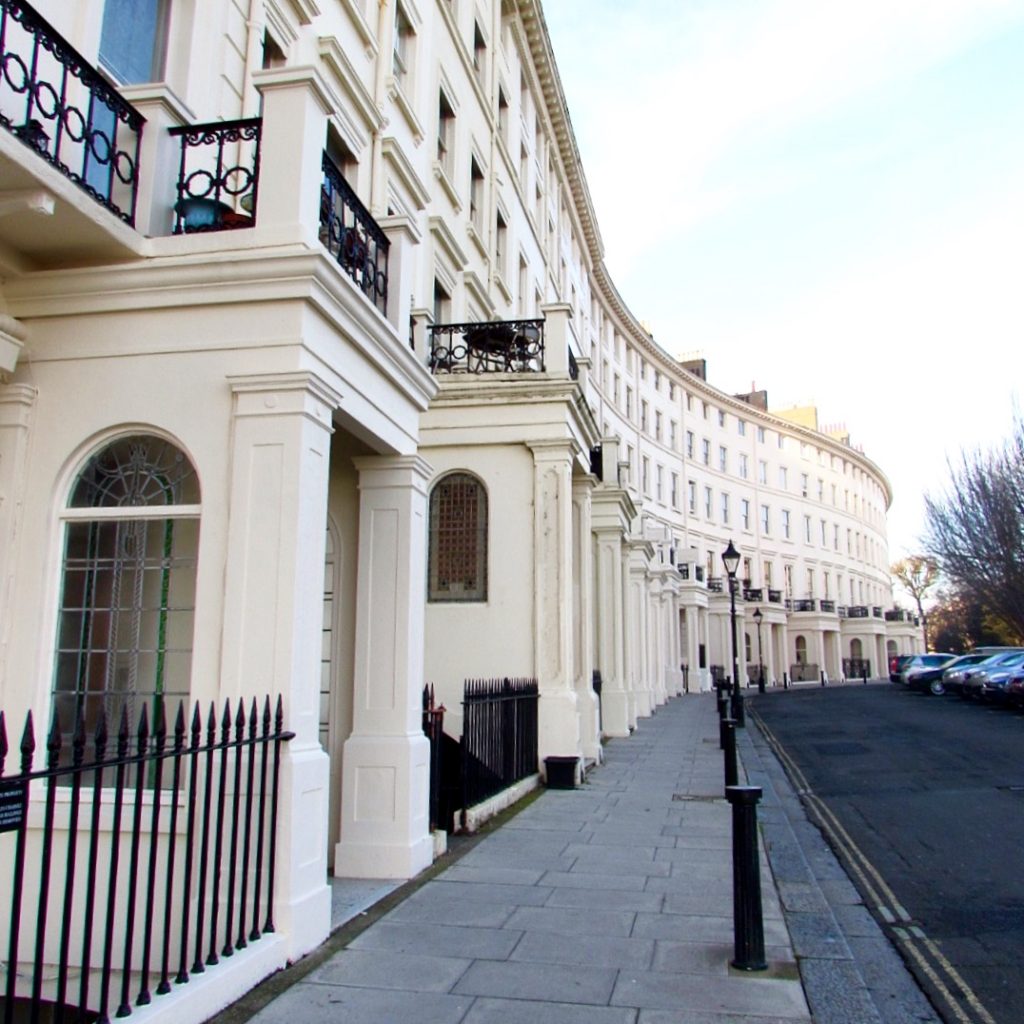 By far my favourite way to experience a new city is to just walk around without any set directions. Brighton is the perfect city to do this, particularly along the waterfront. On one side, you can look out over the sea and the pretty pebble beach. And on your other side you'll see some gorgeous terraced houses. I am personally a huge fan of the white terraced houses you see in many places around the UK, particularly London but Brighton as well. Take some time to walk down the pretty streets to check out the houses. Some of my favourite streets to walk down and photograph are Brunswick Square and Brunswick Street, Adelaide Crescent, Palmeira Square, and Lewes Crescent.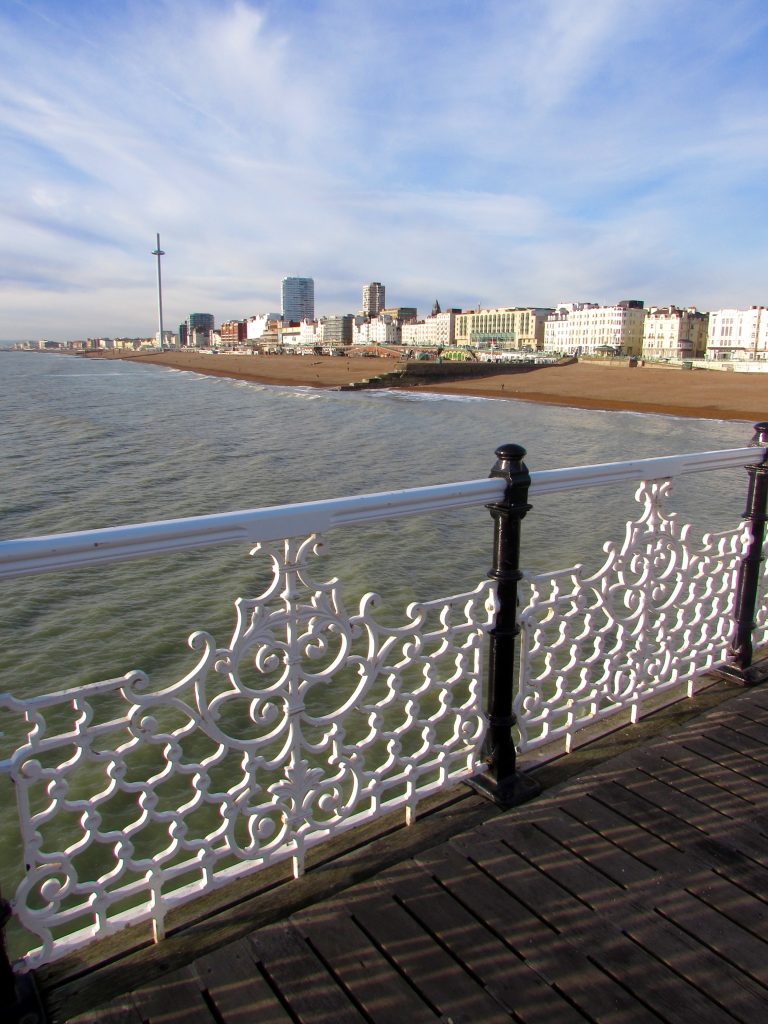 Take your time enjoying these spots, and you're guaranteed to have a great day in Brighton. As amazing as London is, it's always nice to get out of the busy city sometimes and explore the calmer coastal side to Britain. Whether you live in London, or are visiting England from overseas, Brighton is the perfect place to soak up a bit of British seaside charm.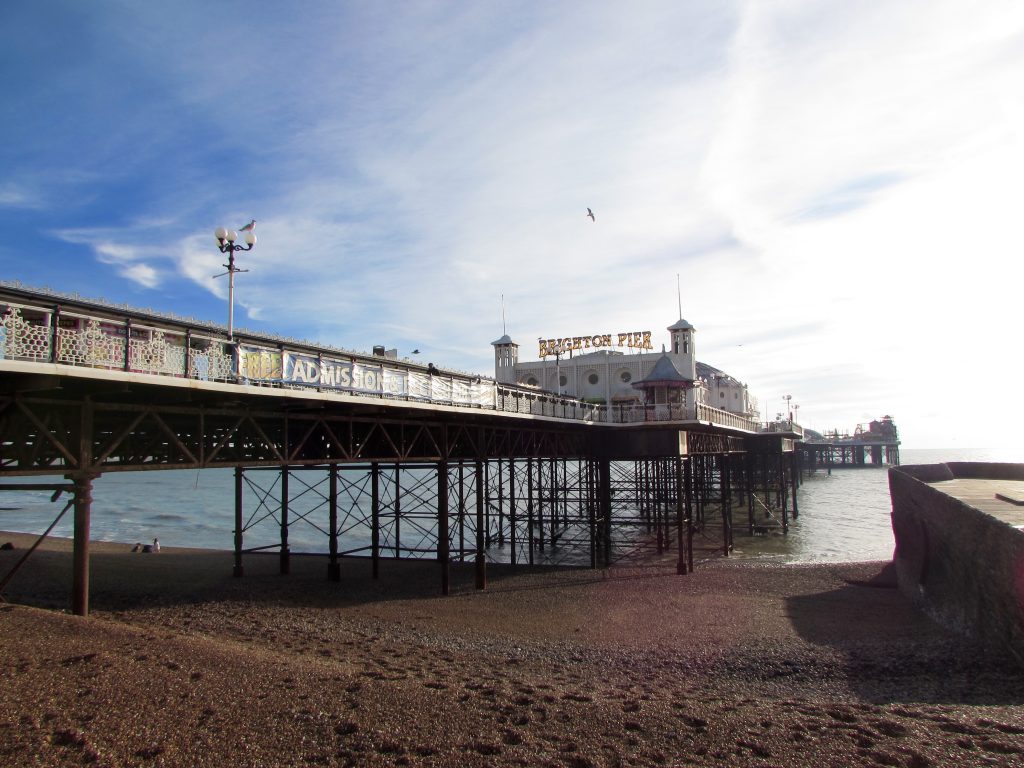 Have you visited Brighton? What do you love about the city, and what else would you recommend doing there? Let me know in a comment!
Like this post? Pin it!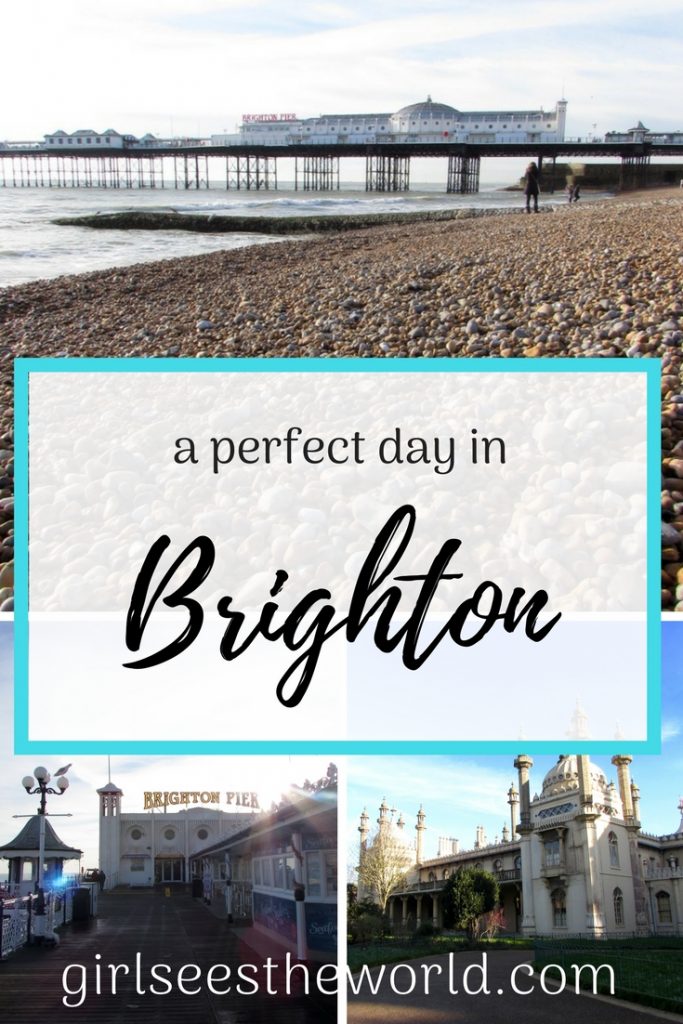 Hi I'm Christie, a 28-year-old girl originally from Boston who has spent time living in New York City, North Carolina, France, Australia, New Zealand, and London. I love moving to new places and exploring them as a local, and I can't see my nomadic expat life stopping any time soon! I have no greater passion than travel, and when I'm not exploring I spend my free time reminiscing on past trips and daydreaming about future travel.