After lots of travel and an emotional roller coaster over the past few weeks, I'm finally breaking my blogging silence! After leaving my jobs in Wellington toward the end of June, I headed up north to Auckland for a few days and then flew over to Melbourne for about a week. I loved Auckland, and it was amazing being back in Melbourne, one of my favourite cities in the whole world. But knowing that I won't be back in Melbourne for a while was super emotional. Then I made the massive move back to the US, where I will be for at least a little while. But more on all of that later!
I have loved being part of the blogging community. A huge reason for that is how supportive bloggers are of each other. Recently, I was nominated for the Blogger Recognition Award by Jessica from the blog Magnets From Everywhere. Thank you, Jessica! She runs a great travel blog about family travel, and you should definitely go check out her site!
When another blogger nominates you for this award, there are a few steps that you need to take to accept:
Thank the nominating blogger
Write a post about the award
Share a story of how and why you started your blog
Offer at least two pieces of advice for new bloggers
Pass on the nomination to another 15 bloggers
Respond to the nominating blogger with a link to this post on their blog
So to hear more about my blogging experience, and learn about 15 other awesome bloggers, keep on reading!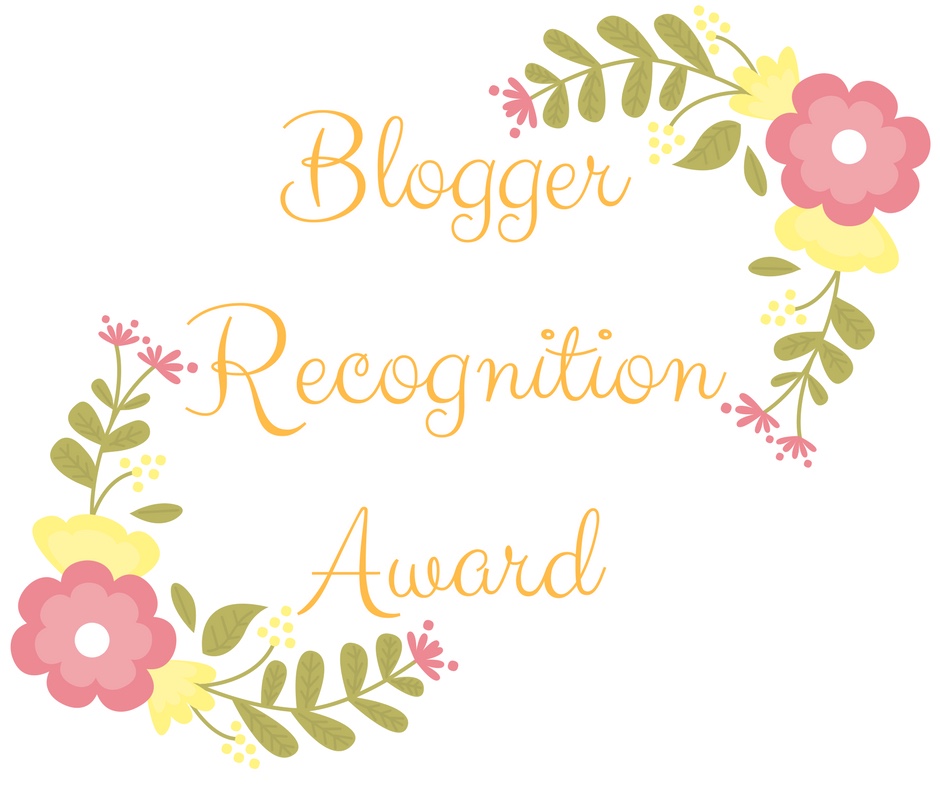 What inspired you to create Girl Sees The World?
While Girl Sees The World has only been around for about 2 years, I first tried my hand at blogging back in 2012. This was my third year in university when I spent a semester abroad in Lyon, France. I started a blog called An American In France as a way of remembering my experiences and sharing them with family and friends. I wrote about my adventures in Lyon and the trips I took during that semester. Back in the US, I missed blogging and soon after started a "lifestyle" blog called La Vie Est Belle. I wrote about travel on this blog as well as some others interests such as beauty, fashion, and baking.
Then in the Spring of 2015, I met Brooke of my favourite blog World Of Wanderlust in New York City. Meeting her inspired me to take my blog to the next level and really focus on travel blogging, which had always been my favourite thing to write about. So that was when Girl Sees The World was born!
Having a travel blog really inspired me to explore as much as possible, even when I couldn't travel far. I was living in New York at the time, so of course I never ran out of things to do. Then in the Autumn of that year, I began the adventure of a lifetime which became the main focus of my blog: life as an expat in Australia and then New Zealand.
I have never really put effort into making money through my blog. But now that I am back home I may give it a go. I am working on starting up my own freelance business doing website design, social media management, and online marketing. If you have an online business as well and you're having a hard time in managing your website, you can hire tulsa web designers online. Along with that, I may look into some freelance writing opportunities and pitching tourism boards and travel companies with ideas for sponsored blog posts. I'll have a lot of work ahead of me in the next few months, but I'm excited to see where I can take my blog next!
What advice do you have for new bloggers?
I am a part of several blogging Facebook groups. One thing I notice far too often is new bloggers looking for ways to monetise their blog. My advice would be to spend the first 6 months to a year of blogging just focusing solely on your writing without worrying about money. In the beginning it's most important to find your blogging voice and discover what you love to write about. If you start a blog with the main goal of making money from it, people will be able to tell if you aren't passionate about what you're writing. But if you blog because you love it, that will show through and it will make your blog much more fun to read.
Another piece of advice would be to blog regularly. I will go through lulls when I go weeks or sometimes months with few or no blog posts. But when I am writing regularly, it reminds me why I love it so much! When I write regularly, I also feel more creative and I feel like ideas come to me more easily. And there is an obvious increase in my blogging stats when I am blogging frequently too! Joining blogger Facebook groups has been a huge help to me. Everyone is very supportive of each other, and they are full of knowledgable people who can answer any blogging questions you may have starting out. If you ever go through any blogging lulls or writer's block, these groups are full of inspiring bloggers!
Now check out these awesome bloggers!
Lexi is a lifestyle blogger who writes about all aspects of life in Boston. She writes about travel, food, beauty, pop culture, and ways to save money to name a few. She always puts a funny and entertaining spin on all of her posts as well!
Ron and Jess are a globetrotting couple who write about their exciting adventures all over the world. If you're looking to read about cool adventures in Asia, they've got you covered!
Sam writes a blog about the world of high-end food and drink. She reviews different food and drinks and has tons of amazing recipes that will have your mouth watering.
Imogen is a lifestyle blogger from the UK with a love for writing. Her blog is full of great posts about food, beauty, fashion, organisation and motivation tips, and more.
Luzel and Niklas are the writer and photographer behind travel blog Beginning To Wander. The duo met while travelling solo and now travel the world together, sharing their adventures with the world. They have lots of great tips and some of the most beautiful photos you've ever seen!
This travel blog is a collaboration between travel agent Domino and photographer Pete. The couple has had lots of exciting adventures together and are currently on the honeymoon of a lifetime visiting heaps of awesome places!
Kentaro shares stories and beautiful photographs of his travels all over the world. His recent posts detail his exciting adventures through Italy. Kentaro's photography is beautiful and will make you want to visit the places he writes about.
Mariana is a fashion blogger from Moscow. She is a big fan of street style, and her blog is full of great fashion posts. Her blog is beautifully designed, and her photos look like they could be straight out of a fashion magazine!
Stephanie and Andrew are travel bloggers who like to share their tips for off the beaten track adventures. I especially love reading about their backpacking trip through Italy. Stephanie is an exercise physiologist by day and also includes some health related posts to the blog as well. To learn more about health services, check out Aesthetic/Restorative Breast Center that will make a personalized treatment plan.
Shamira, aka Bebe Shamo, is a blogger originally from the Philippines living in Ireland. She posts about fashion, travel, and just living life to the fullest. She has a great sense of style and brings a fun feel to her blog posts.
Jenn is a fashion blogger living in Tennessee. In addition to all of her posts about style, she also blogs about beauty and family life from time to time.
Mariannelle is a fashion blog written by Marianne, an economics student from Stockholm. Her blog is full of fashion inspiration and beautiful scenery in her photos as well.
Femina is a food blogger based out of Bangalore, India. Many of her recipes were passed on by her parents and family, so they have a great authentic feel to them. She has recipes inspired by a variety of cuisines, and her food photography is beautiful!
Svadore is a luxury travel blog focusing on areas of the world that are off the beaten track. The writer of the blog, Sveva, has lived all of the world and currently calls New York City home. She knows that luxury can be found at all budgets, so she makes an effort to include experiences that range from high-end to affordable.
Lei Love Creative is a lifestyle blog written by a girl named Matalasi. In her blog, she writes about all different topics including fashion, beauty, travel, and food, and her blog is full of beautiful photos that will leave you feeling inspired.
Thanks again to Jessica from Magnets From Everywhere for nominating me for this award!
After the past few weeks off, I am really excited to get back into my blogging now that I'm back home for a bit. I have lots of exciting things to write about in New Zealand and Australia, and I also have some exciting trips coming up too. I will be doing some day trips around the area while I'm in New England, and I have trips planned to both San Francisco and London over the next few months. I'll see you soon in my next post!
blogger
Like this post? Pin it!
blogger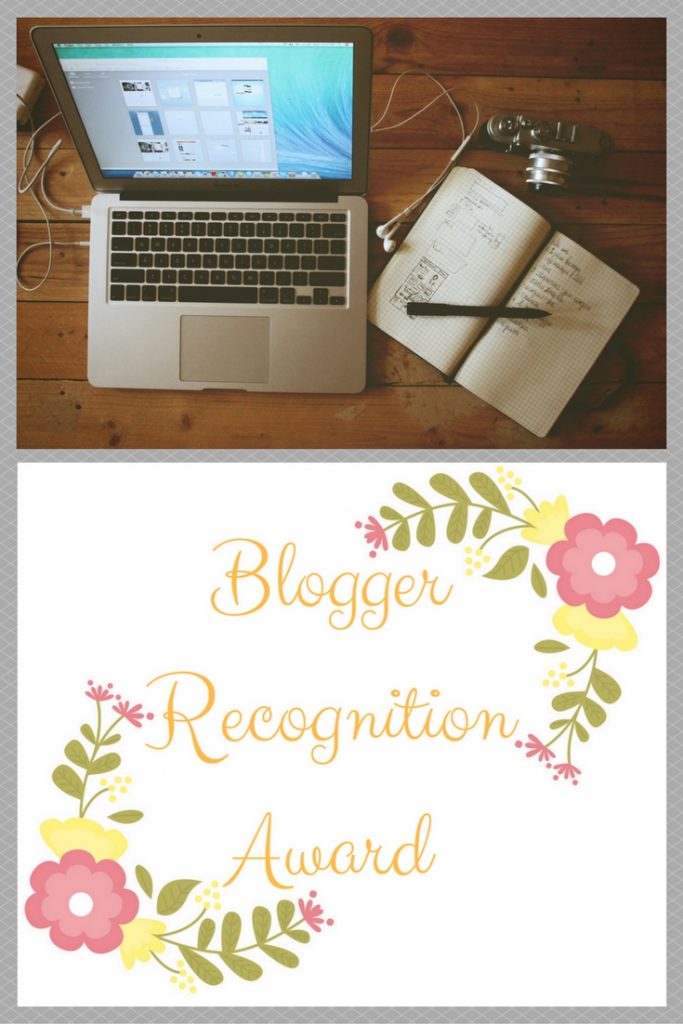 Hi I'm Christie, a 28-year-old girl originally from Boston who has spent time living in New York City, North Carolina, France, Australia, New Zealand, and London. I love moving to new places and exploring them as a local, and I can't see my nomadic expat life stopping any time soon! I have no greater passion than travel, and when I'm not exploring I spend my free time reminiscing on past trips and daydreaming about future travel.