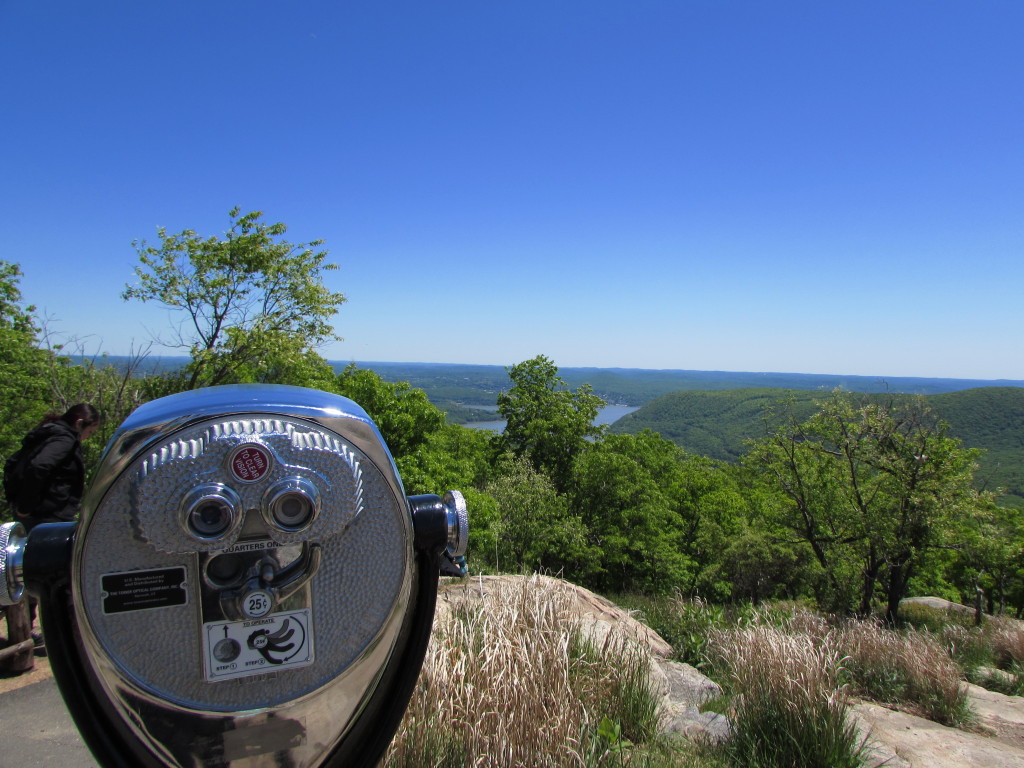 Living in New York City is so much fun. There is always something exciting to do or see, and you are constantly surrounded by all different types of interesting people. But sometimes the busyness of the city gets to be a little much and you want to escape the concrete jungle for a little while. Last weekend, I discovered the perfect spot for New Yorkers to take a day trip to escape the hectic city and get more in touch with nature.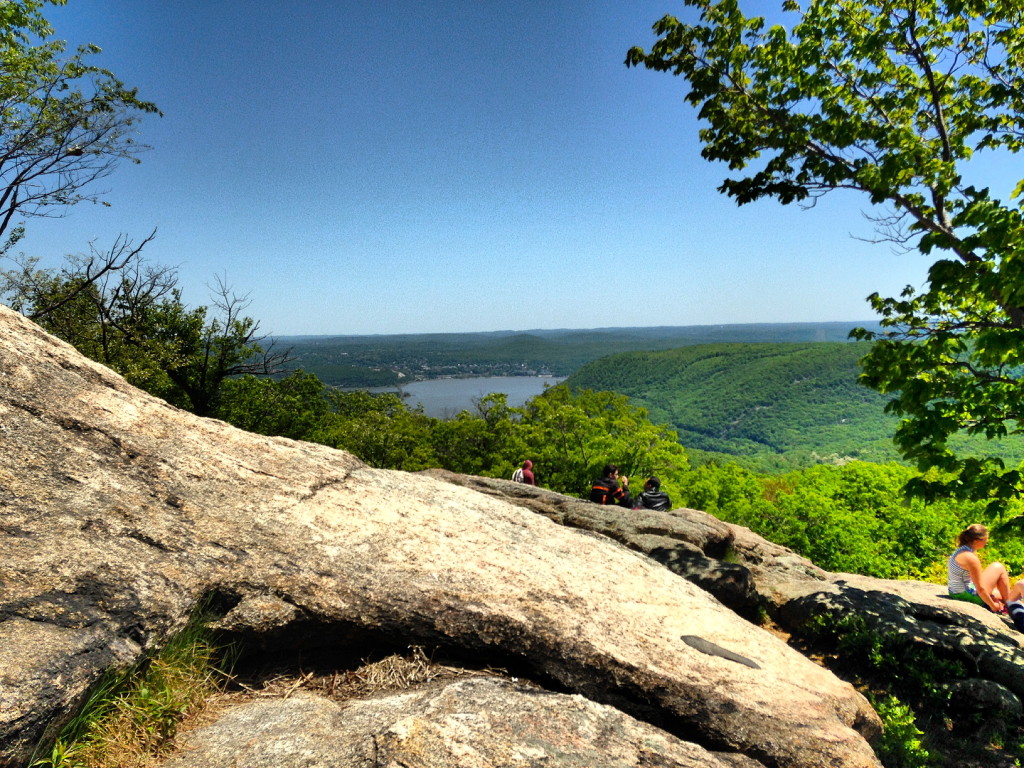 Bear Mountain is a state park about an hour and a half north of the city. It is so easy to get to from NYC. If you are like most New Yorkers and don't have a car, you can either take a bus from Port Authority directly to Bear Mountain or you can take the Metro North train to either the Manitou or Appalachian Trail stations. Once you arrive at Bear Mountain, the Bear Mountain Inn is the perfect spot to start your adventure as its pretty central to everything.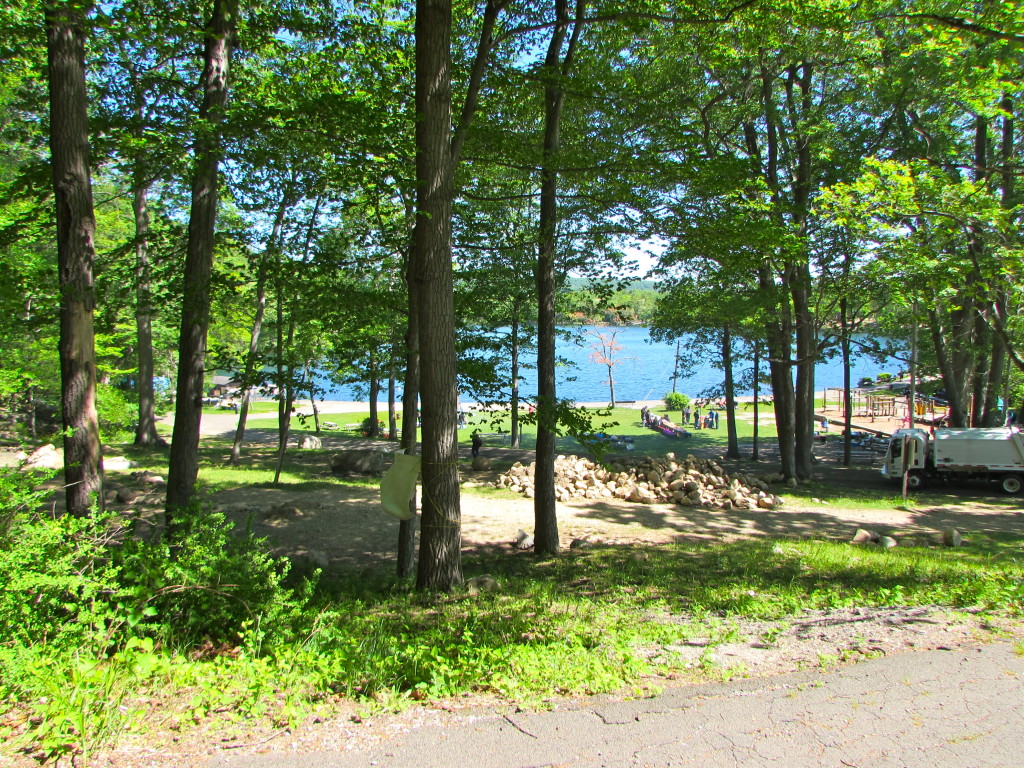 Once you arrive, you have the choice between a few different hiking trails that leave from different points around the lake and lead up to the top of the mountain. The most popular trails to take are the Appalachian Trail and the Major Welch Trail. The portion of the Appalachian Trail that you can hike is just a tiny part of the full trail which is over 2,000 miles long and makes its way from Maine all the way down to Georgia! So make sure to follow a map to make sure you don't wind up lost and heading to another state!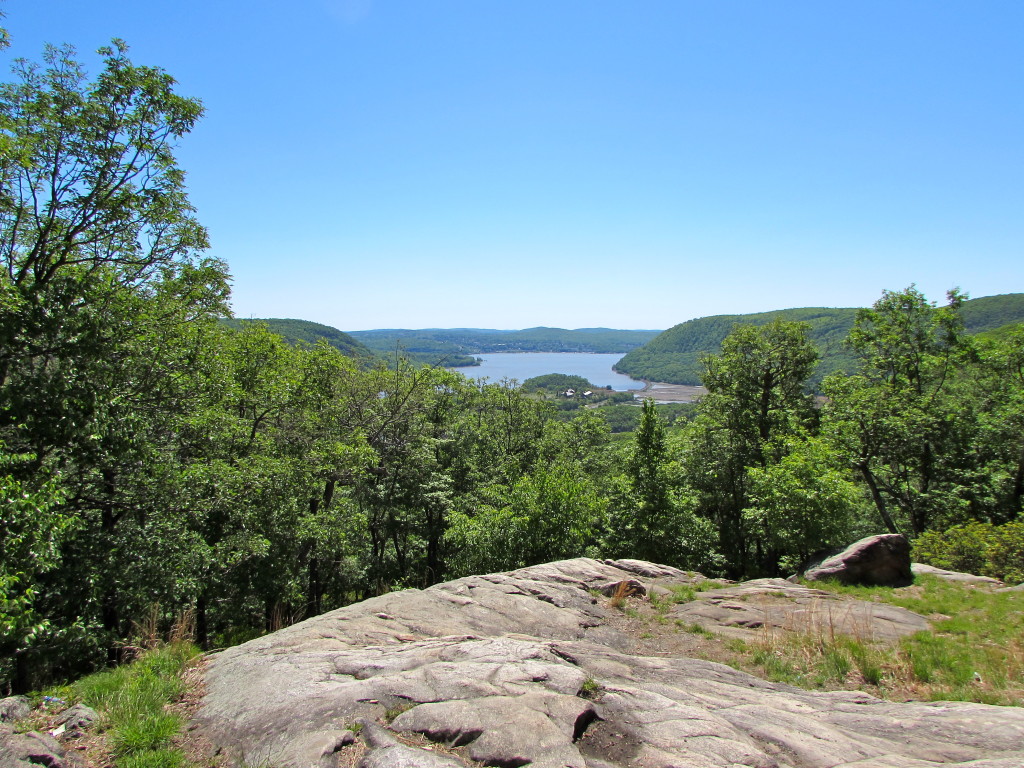 I visited Bear Mountain with a friend, and we decided to take the Appalachian Trail from the Bear Mountain Inn up to the Perkins Memorial Tower at the top of the mountain. The Appalachian Trail was a little tiring since we were going uphill, but really wasn't all that challenging. And the views along the way are so beautiful! It doesn't take too long to make your way to the top of the mountain on this trail, and when you do the views are absolutely incredible. There are several different viewpoints, but the best is the area next to the Memorial Tower. You can see the entire tri-state area (New York, New Jersey, and Pennsylvania) and the Hudson River Valley. You can even see the outline of the New York City skyline way off in the distance. It's so amazing and the perfect spot to sit and rest and just take everything in. We decided to sit here for a while and eat our lunch. There's nowhere to get food on the mountain so make sure you bring lunch, snacks, and plenty of water with you. If you just want to visit the mountain for a picnic and don't feel like doing the hike to get there, you can even cheat and drive up to the top which we saw a lot of people do!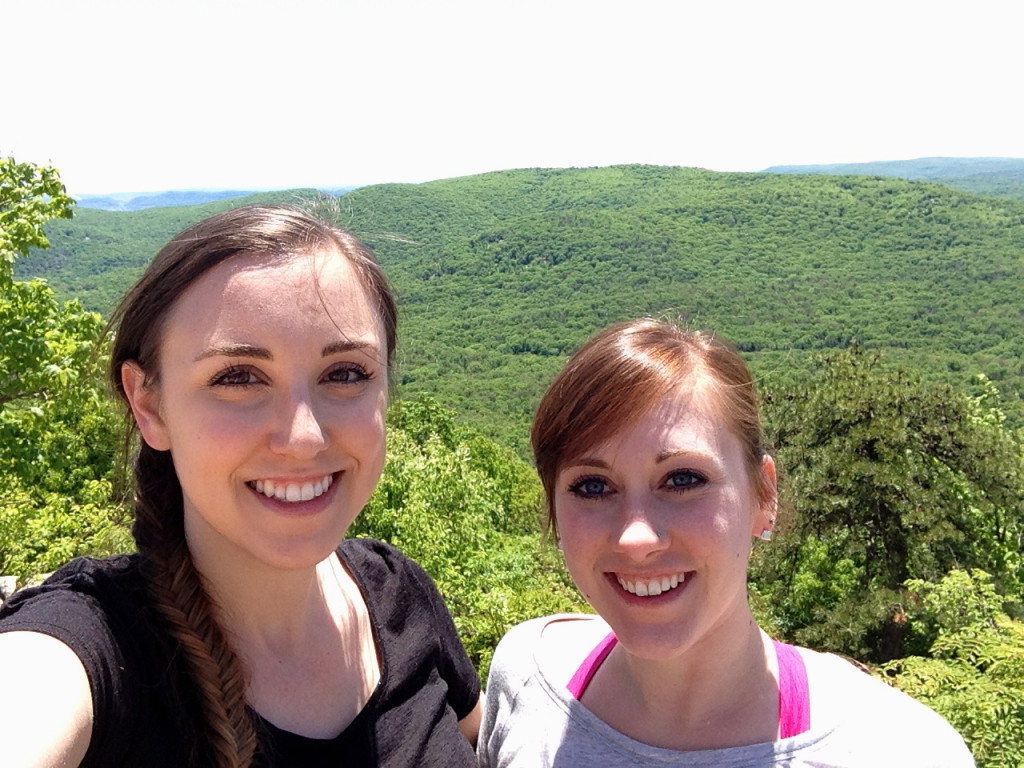 Then came the part of the hike that we thought would be easy—getting back down the mountain. For our descent, instead of taking the same route we took to get up the mountain, we decided to take another trail called the Major Welch Trail. After getting a little lost and ending up on another part of the Appalachian Trail heading in the wrong direction, we eventually found our way to the Major Welch Trail. We were told it was more challenging than the Appalachian Trail, and that person wasn't kidding! Rather than a typical walking trail, the Major Welch Trail is pretty much all rocks that you have to scale down, and at some points there are long stretches that are just one long sheet of rock. Seeing how difficult it was for us to get down, I don't even want to know how hard it would be to climb up the mountain on that trail! It's definitely a lot more challenging than the Appalachian Trail but it was fun and we felt so accomplished afterwards! And of course the views along the way more than made up for how exhausted we were!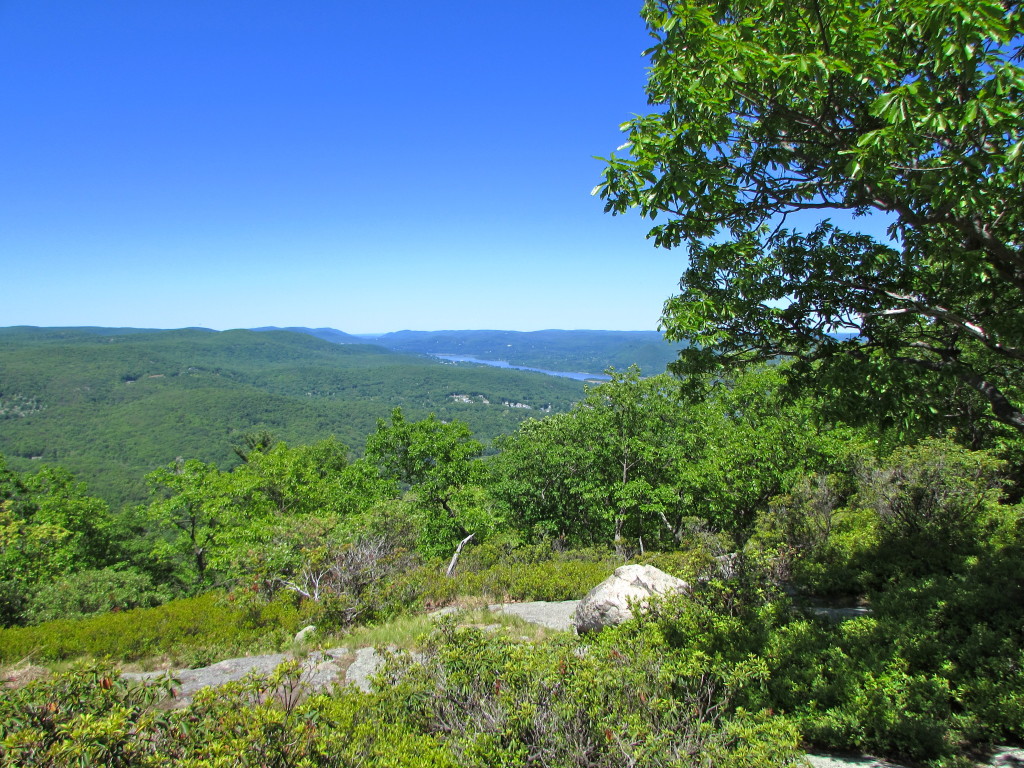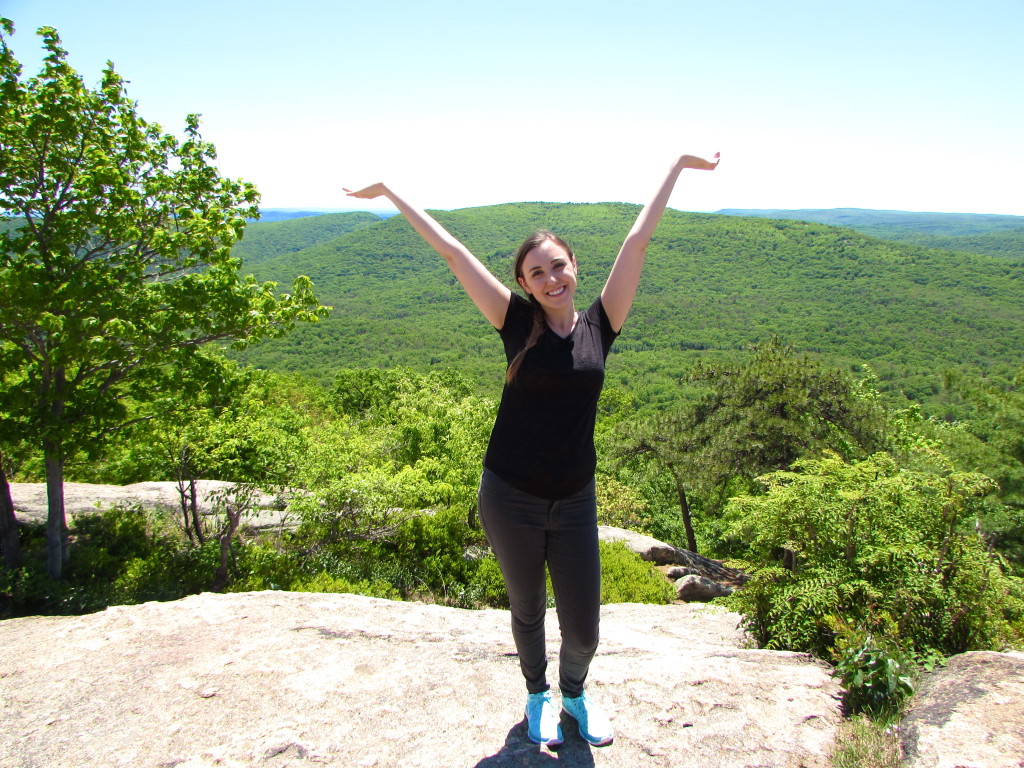 While hiking is the main attraction at Bear Mountain, there are so many other activities to take part in as well. Down on the lake, you can fish or rent a paddle boat. There are even some points along the Appalachian Trail where you can camp or barbecue if you are super outdoorsy!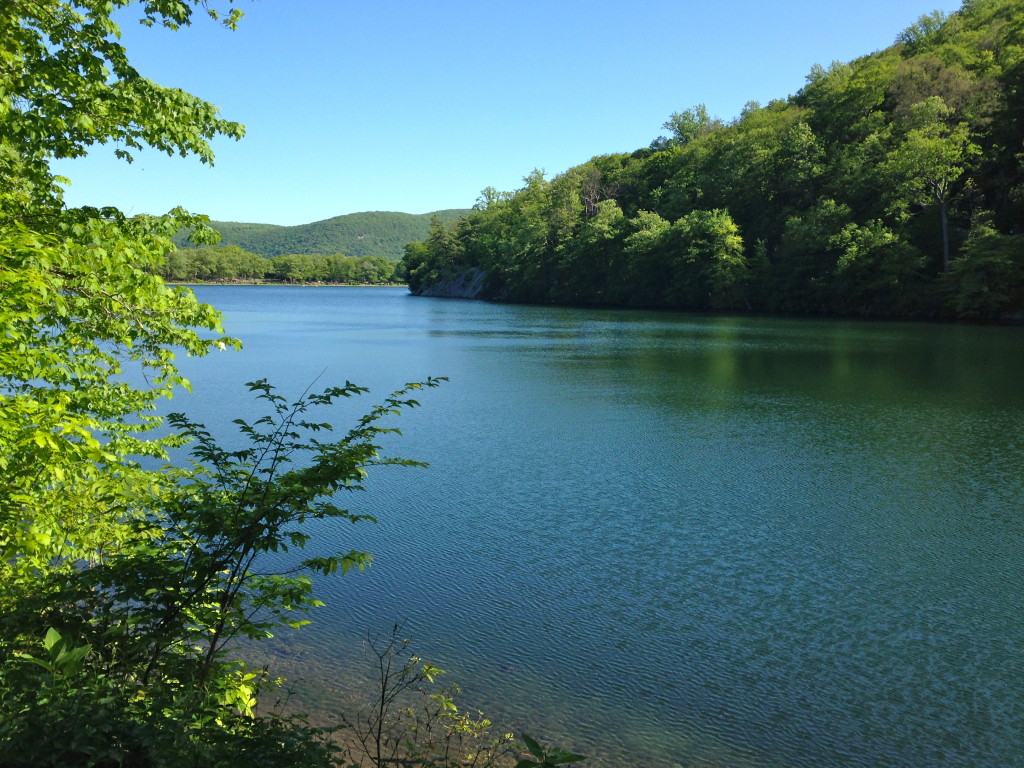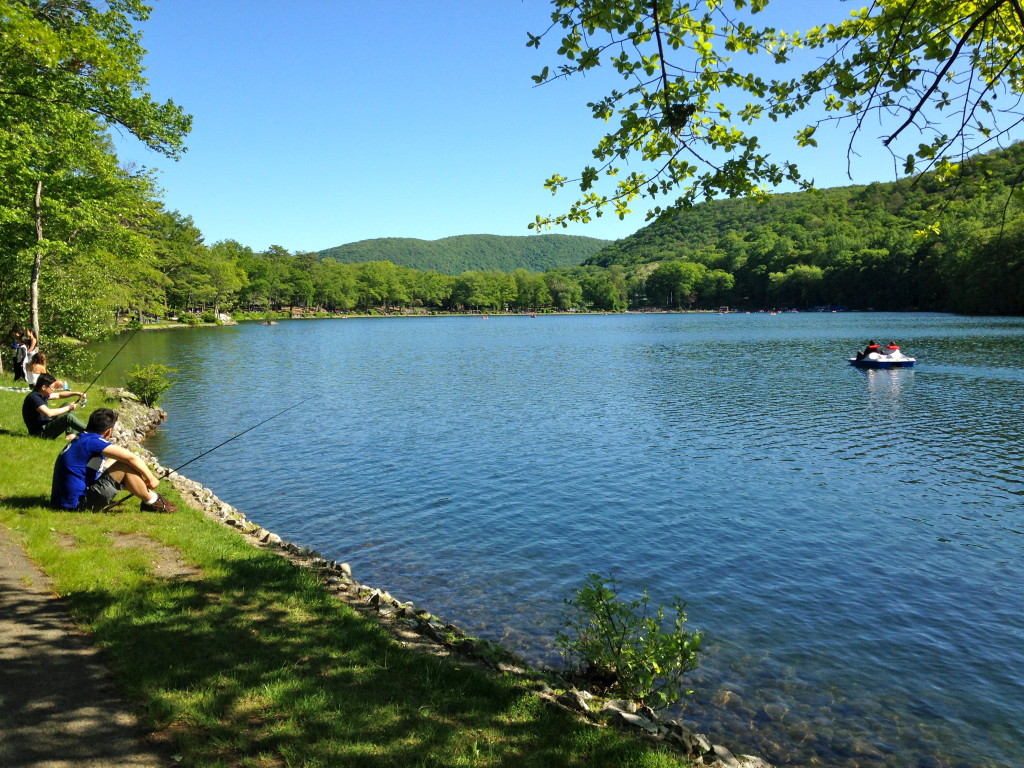 I love living in the city right in the heart of everything, but it's so nice to escape every once in a while and visit somewhere more peaceful like Bear Mountain. I can't wait to explore more places like that around New York and around Boston where I will be living this summer!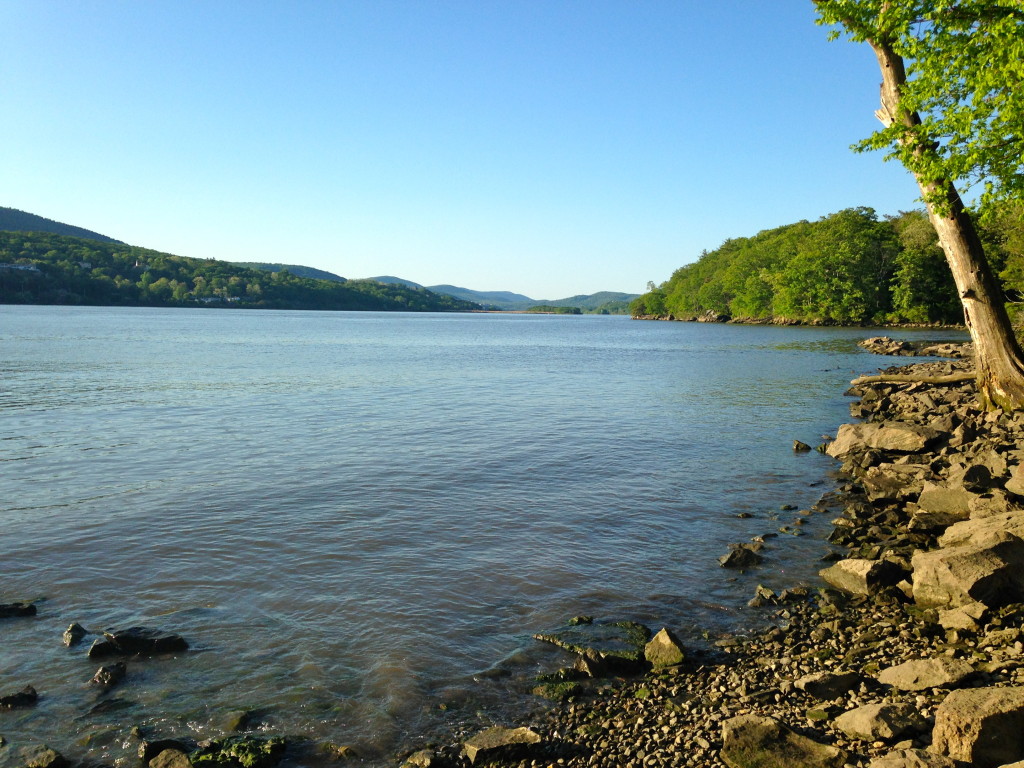 Now over to you! Have you visited anywhere like Bear Mountain near New York City? And if you don't live in New York, what are your favourite spots around your city to escape the busyness of daily life and get in touch with nature? 
Hi I'm Christie, a 28-year-old girl originally from Boston who has spent time living in New York City, North Carolina, France, Australia, New Zealand, and London. I love moving to new places and exploring them as a local, and I can't see my nomadic expat life stopping any time soon! I have no greater passion than travel, and when I'm not exploring I spend my free time reminiscing on past trips and daydreaming about future travel.