A few weeks ago, I said goodbye to Wellington, NZ which I had called home for the past five months. But I couldn't leave New Zealand without spending a little bit of time in the country's biggest city. So I boarded an overnight bus and headed up north to Auckland where I would have two days to explore as much as I could. To be completely honest, I really didn't expect much out of Auckland. Almost every fellow backpacker and Kiwi I had met in Wellington liked to say how Auckland is just another big city without much character. But after spending a few hours there, it was evident why I like to form my own opinion of places. The day I arrived in Auckland, it was cold, windier than I'd experienced in "Windy Welly", and pouring with rain. But I still really loved it!
Of course Auckland isn't what you would normally associate with New Zealand: snow-capped mountains, miles and miles of green, and scenery straight out of the movies. But I have always considered myself a city person. So while I do love to experience nature when I travel, the cities are always my favourites. In my opinion, they reveal so much about a country's culture and the way the people live. I have said in many posts before, my favourite thing to do when visiting a new place is to just walk around and get lost. I love to just stumble upon random streets that I wouldn't visit otherwise.
And while Kiwis like to think of Auckland as huge as, it's actually not very big compared to a lot of cities around the world. So you could easily experience it in two or three days. If you have longer than that, of course there are some great day trips you can take outside of the central city. So if you plan to visit Auckland or have NZ on your bucket list, keep on reading for how you can experience the City of Sails to the fullest in just 48 hours.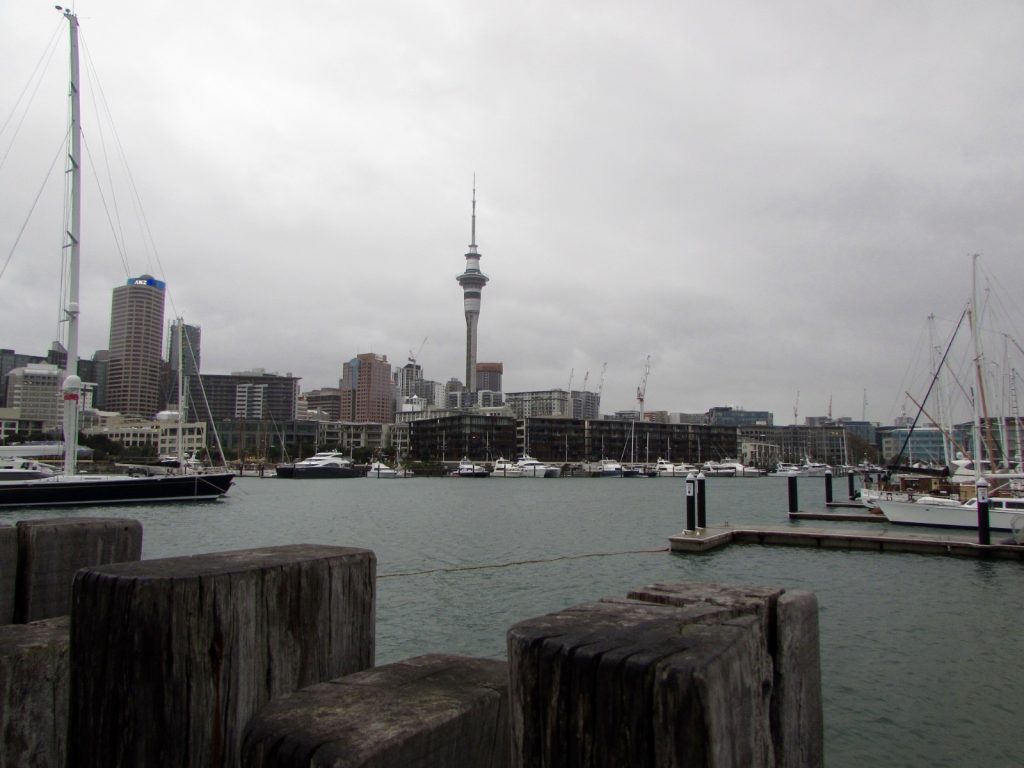 Landmarks to See
Sky Tower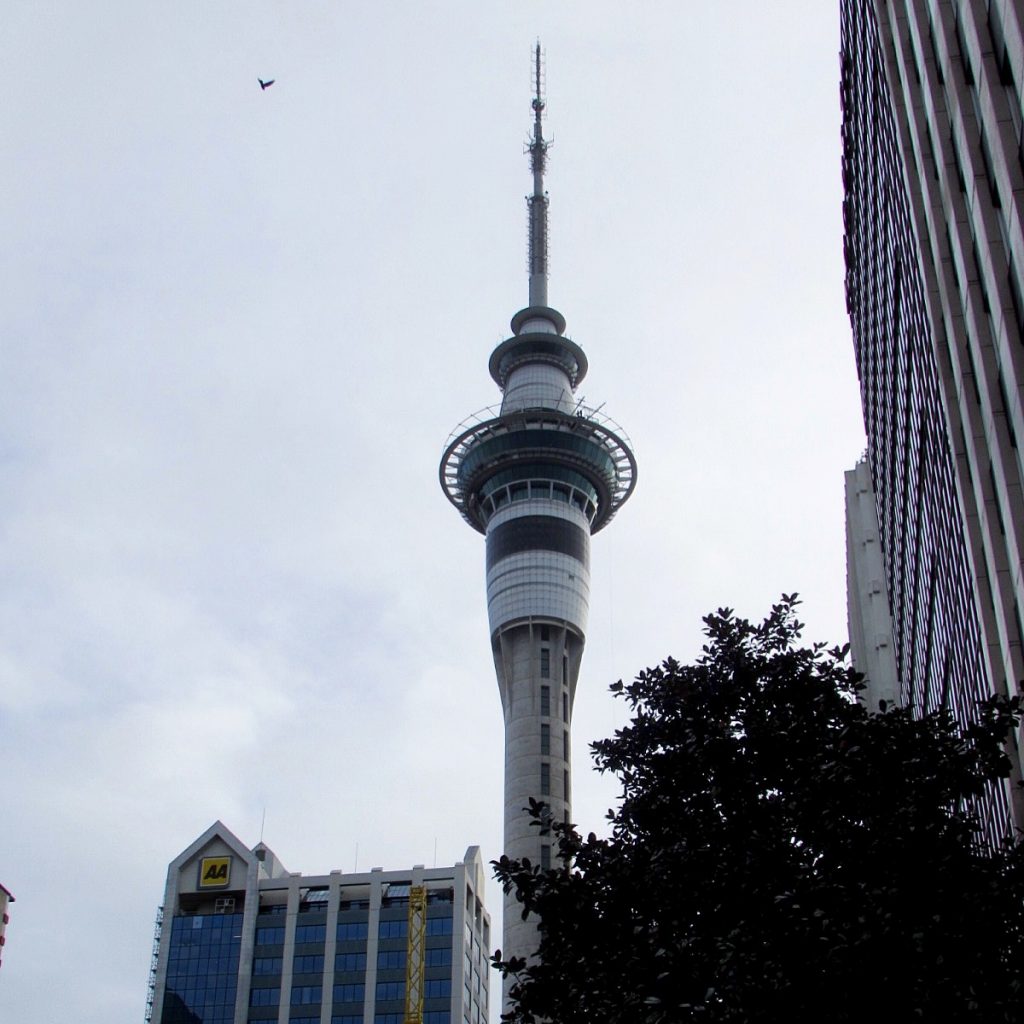 I think it would be physically impossible to come to Auckland and not see the Sky Tower. It's the structure that dominates the city's skyline. All over the city and inner suburbs, you can get some great views of the tower. And of course you can go up the tower to its viewing platform as well for a view over the harbour, city, and surrounding countryside. There are also a couple of restaurants at the top of the tower where you can combine the pretty view with a great meal or drink.
Tickets are $29 for adults and $20 for students
Wynyard Precinct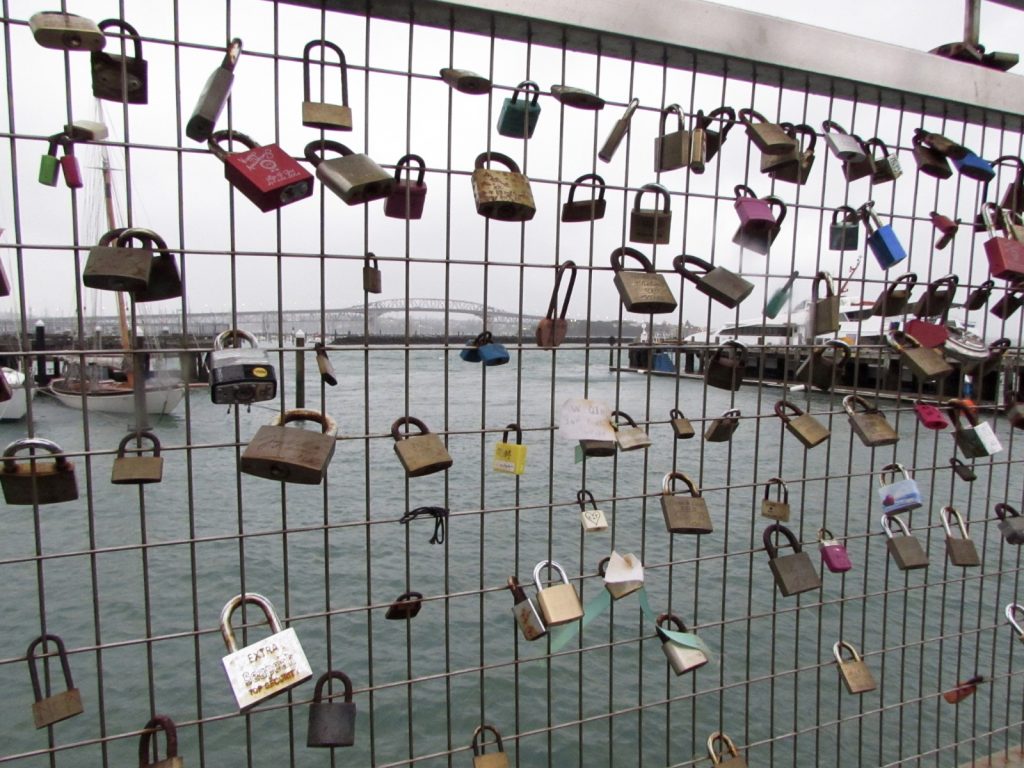 Auckland is known as the City of Sails because of the surrounding harbour and its many many boats. The area along the waterfront is the Wynyard Precinct. It has some cool harbour-view restaurants and bars and some great scenery as well. One part of the precinct is made up of an urban-inspired park that reminded me a lot of the Gasworks Park in Seattle. It is very industrial with different street art and structures, but it is very cool to experience and makes for some nice photos.
Mount Eden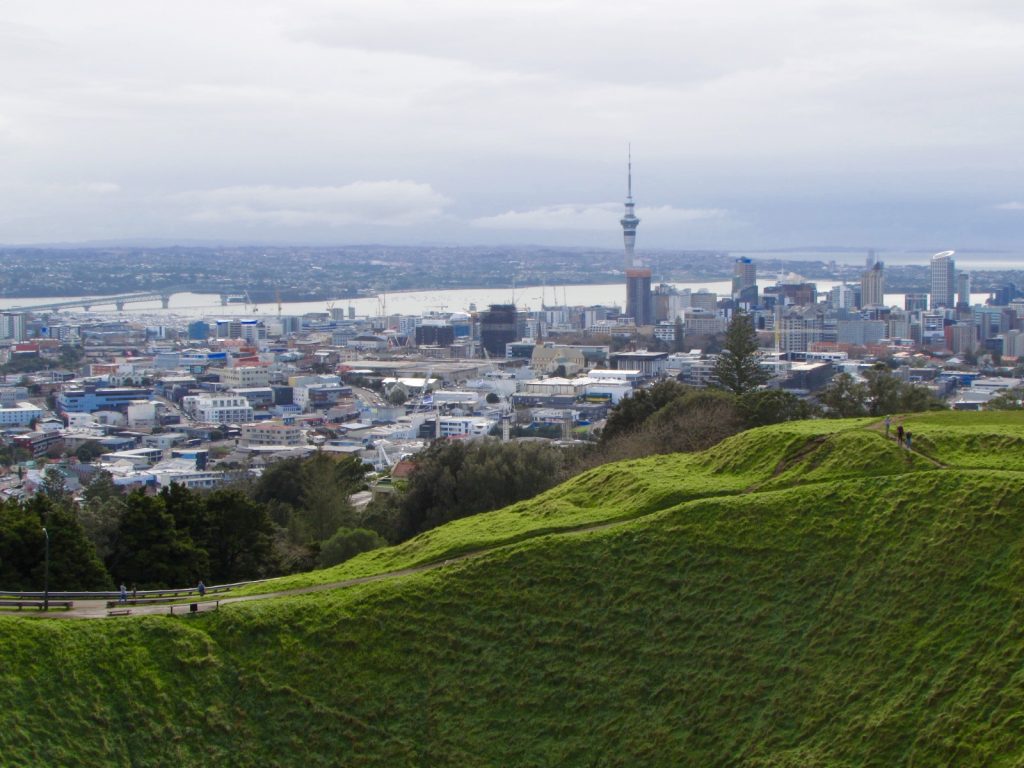 You may not have known this, but Auckland actually has a volcano smack dab in the middle of the city. But don't worry, it's a dormant volcano. Mount Eden is a quick walk from the city centre and provides you with some pretty awesome views. You can see the entire skyline, harbour, and of course get a look into the centre of the volcano. If you walk all the way from the city, be prepared for a hike! Since Mount Eden is the highest natural point in Auckland, you have to walk uphill pretty far to get to the summit.
Auckland Domain and Wintergardens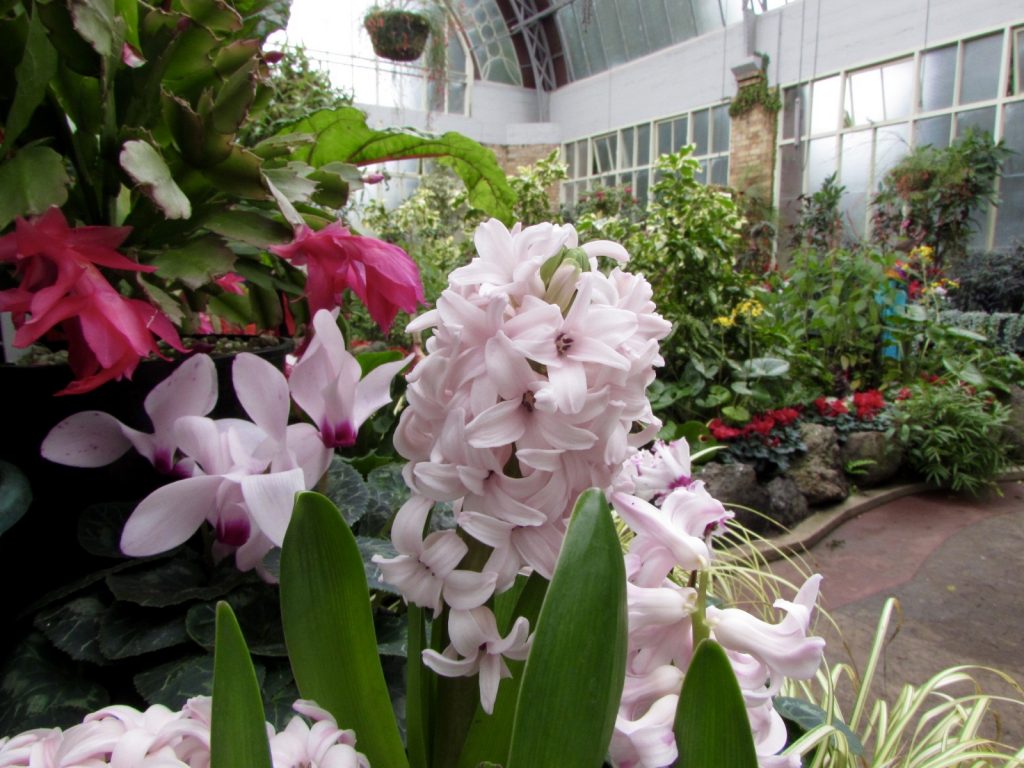 Every city needs a good garden! In Auckland, it's the Domain. As I visited in the Winter, it wasn't as bright and colourful as I'm sure it normally is. But one awesome spot to visit is the Wintergardens. Even though Winter is in the name, it's actually open all year round! The gardens have some beautiful plants and flowers. The most special flower there only blooms every ten years or so, but brings huge crowds when it does. But it's not a nice flower like you would probably expect. It actually has a scent of rotting flesh, so maybe not one to add to the bucket list! Also located within the Domain is the Auckland Museum. If you are a resident of Auckland, it is free to visit. However, as I'm not, I decided to pass as I had already visited the larger (and free) national museum in Wellington.
Neighbourhoods to Visit
Ponsonby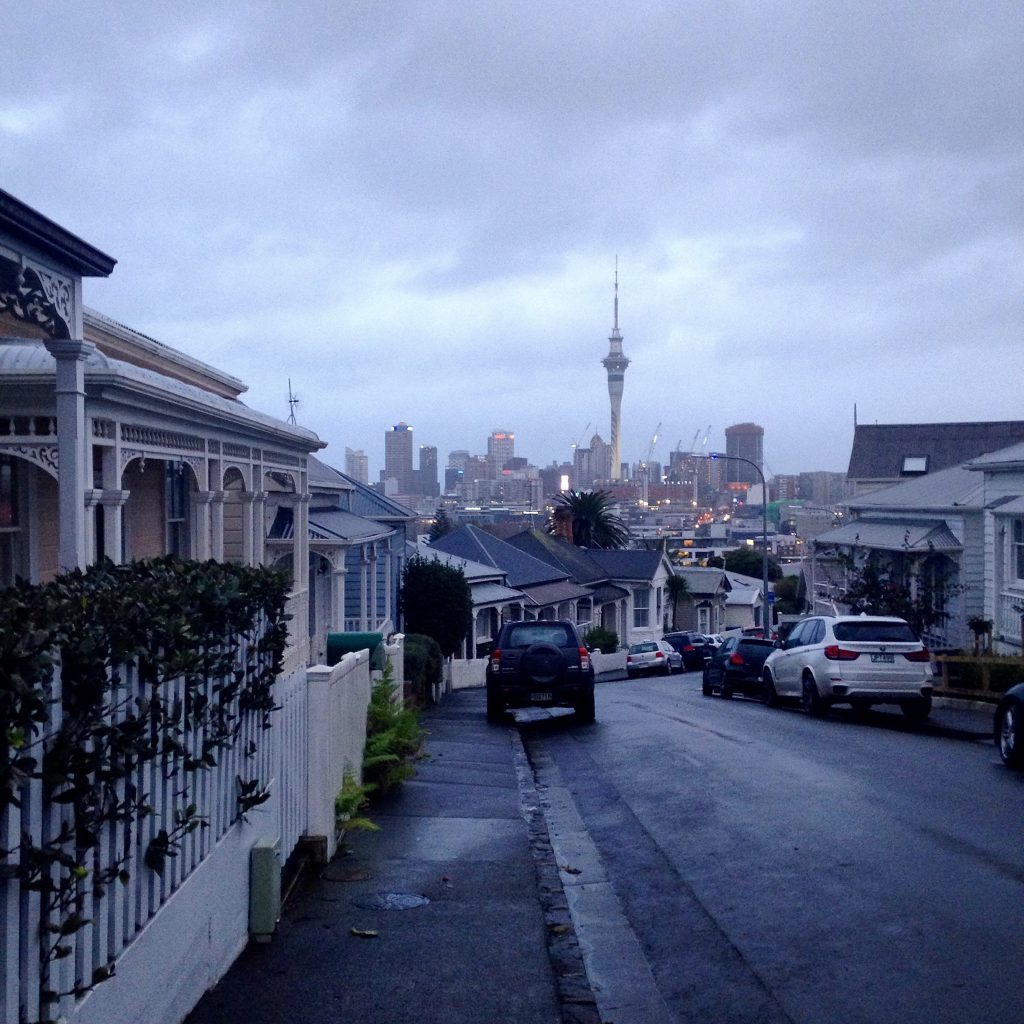 This is probably the most popular neighbourhood in Auckland and also the one I stayed in. It's one of the more high-end suburbs in the city and full of beautiful houses and architecture. This was my favourite neighbourhood to explore and get lost in. There's a beautiful area by the harbour as well as the exciting Ponsonby Road, which is full of great shops and restaurants. Ponsonby is just outside the CBD and has tons of character, so it is where I would recommend anyone stay on a visit to Auckland. I stayed at the Brown Kiwi Backpackers, which is a great small hostel. I've also heard good things about Ponsonby Backpackers, and if you want to stay somewhere more private, you can never go wrong with Airbnb!
Central Business District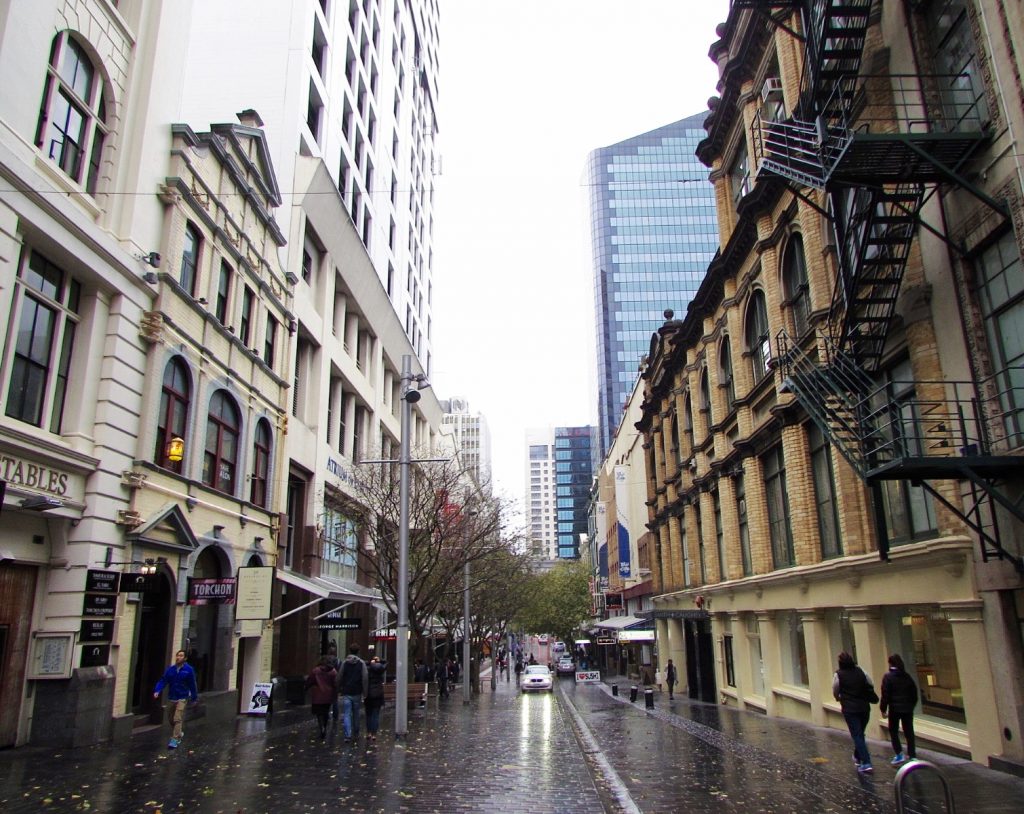 Of course you can't visit Auckland without spending some time in the CBD, aka "the city." This is the main hub for all of the action in Auckland. There are lots of great restaurants, shops, cafes, and nightlife as well as the beautiful waterfront district. There are some pretty squares and some really nice architecture to see around this area. And lots of the streets feel like they could be straight out of Soho in NYC with cobblestone walkways, buildings with fire escapes, and some cute boutique shops and cafes.
Newmarket and Parnell
Every city needs its hipster neighbourhood, and in Auckland it's Newmarket. And just next door is the similarly trendy Parnell. Both suburbs are full of amazing shopping and dining, with Parnell being the more upscale of the two. If you want to take a break from shopping and eating to take in a bit of culture, you can do that as well. Newmarket has a beautiful Gothic mansion called Highwic House where you can view the house and gardens. In Parnell, you can visit the rose gardens, Holy Trinity Cathedral, and on the weekends, you can transport yourself to France at La Cigale French Market.
Places To Eat and Drink (on a budget)
Little Easy
http://www.instagram.com/p/BUoFtivF2U7/?taken-by=littleeasynz
Little Easy is a cool little spot right on Ponsonby Road. Their main specialties are the wide range of burgers, which ring in at an affordable $10 each. I went for a burger topped with fried mac n cheese (because being American I can never pass up some good mac n cheese). The food is delicious, and the atmosphere of the restaurant is so cool too. There is bright artwork all over the walls, and the tables are wooden. It almost feels like you could be eating outside somewhere surrounded by street art. Little Easy is also a popular place to come for drinks, and even though I was there around midday on a Saturday, the bar area was already pretty busy!
198 Ponsonby Road, Ponsonby, Auckland
Giapo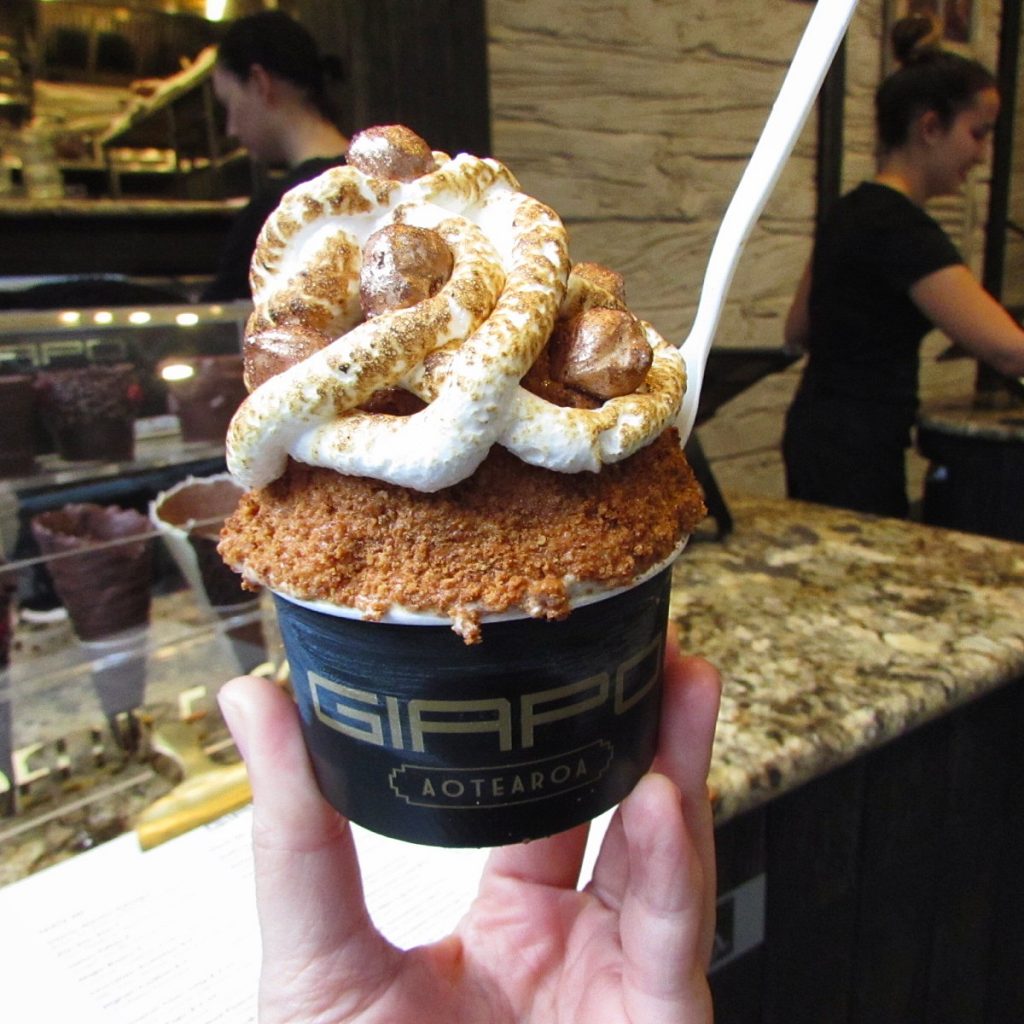 Giapo sells what is possibly the most photogenic ice cream in the world. There are all different specialty cones and toppings you can get, but even one of their standard ice creams is still incredible. Each flavour also has its own customised toppings that it comes with. When you go in, the shop has a cool boutique feel to it. You can then sample as many flavours as you like, and the girls at the counter will give you recommendations to help find the flavour you like best. I decided to go for their most popular flavour, because it was insanely delicious! It's the Giapo Buono—their take on a salted caramel topped with meringue, golden hazelnuts, and amaretti biscuits. My mouth is watering just thinking about it!
12 Gore Street, Auckland
Annabel's Wine Bar
For a relaxed but classy evening drink, Annabel's Wine Bar on Ponsonby Road is the perfect place to go. It's very small and intimate, which is great, although you may need to stand around a bit before you can grab a table. The bar staff is very knowledgable, and their menu has a great selection of different wines, beers, and cocktails. New Zealand is known as one of the top countries in the world for wine, so in my opinion you can't visit without having a great glass of New Zealand wine! If you're not a wine person, New Zealand also has some great craft beers you could try.
277 Ponsonby Road, Ponsonby, Auckland
Petal Cupcakes
Hidden down a small street in Newmarket, this tiny shop serves up some of the tastiest and prettiest cupcakes in Auckland. They have a variety of flavours, and the frosting on each one is piped to look like a rose. They're almost too pretty to eat! But not quite, because they are too yummy to just admire. And to make things better, Petal only uses super fresh locally-sourced ingredients. So you don't need to feel that guilty about indulging in a cupcake!
8 Teed Street, Newmarket, Auckland
Umi Sushi and Umiya
For a quick and cheap but still delicious lunch in the CBD, this is a great option. Inside the Atrium on Elliott shopping centre, there is a large indoor food court where you can find Umi & Umiya. The small stand has a variety of Japanese food. There is plenty of freshly rolled sushi, bento boxes, katsu dishes, ramen, noodle dishes, and stir fry, among others. Sushi starts at $1 a piece and katsu bowls start at $6 for the smaller (but still good sized) portion. Cheap and yum Asian food is always my go-to in the cities I visit, and I would definitely recommend hitting up this spot for lunch or an afternoon snack!
Atrium on Elliott, 21-25 Elliott Street, Auckland
Bangkok Ice Cream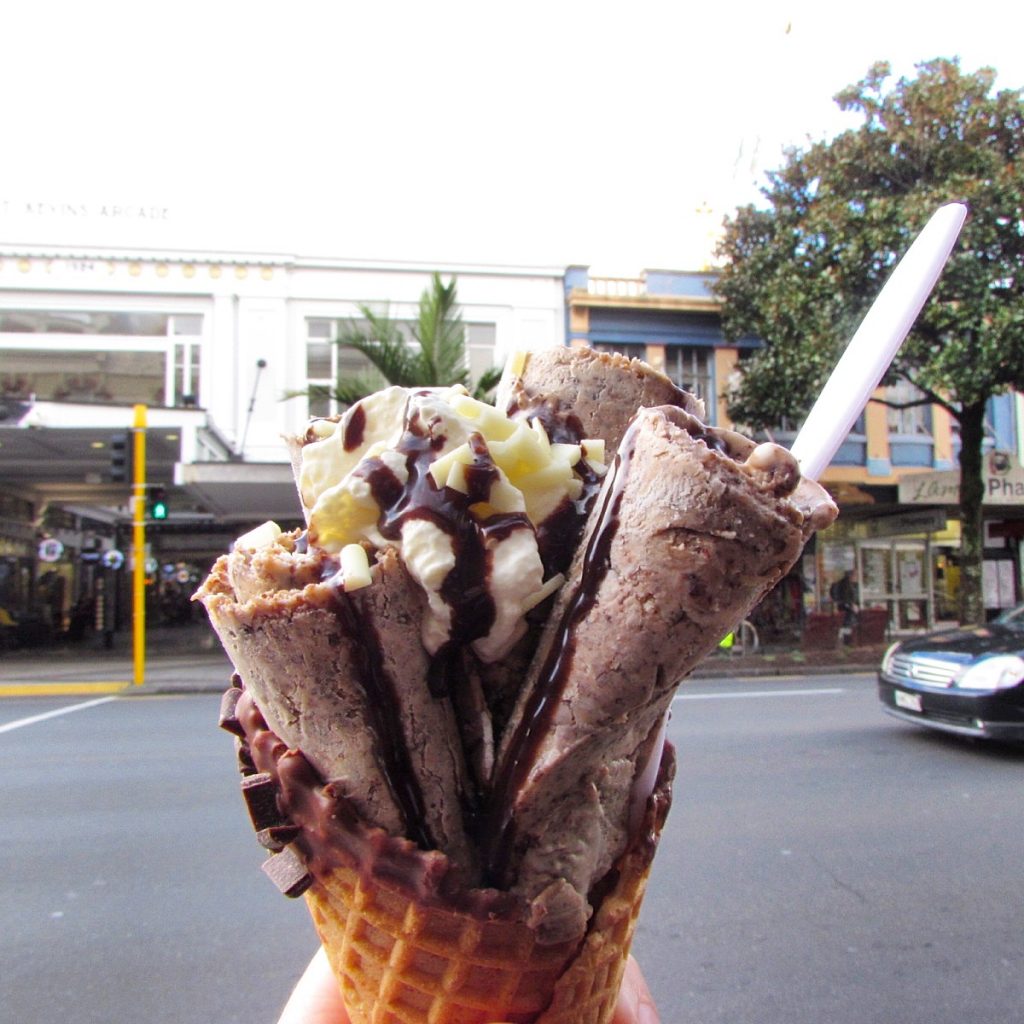 If you've never tried Thai rolled ice cream, you need to do yourself a favour and get some! I experienced it here for the first time, and it was delicious. You choose one or a couple flavours you'd like in your ice cream. I went for peanut butter and chocolate cake. I figured they had the ice creams pre-made and then just rolled them out. Nope! The girl took a scoop of peanut butter and a piece of chocolate cake, crushed and mixed them together, then poured on some milk and spread it all out on an ice plate. After about 20 seconds, it froze, and she scraped it off in rolls. It was then topped with white chocolate, chocolate sauce, and whipped cream, and placed into a chocolate rimmed cone. And if ice cream's not your thing, Bangkok also has Thai crepes and a variety of Asian sweets.
184 Karangahape Road, Auckland
Where to Shop
While Auckland probably doesn't come to mind when you think of the world's fashion capitals, it's full of great shopping. Ponsonby Road is one of the most popular areas to shop. It's lined with lots of great boutiques and specialty shops where you can find all different types of clothing, accessories, and some incredible homeware. There are awesome cafes sprinkled between the shops as well for when you need to refuel.
Karangahape Road (known to locals as K Road) is the place to go if you're into vintage and second-hand shopping.
Newmarket is considered to be the fashion capital of New Zealand. Both high street and designer fashion can be found here, and there are some really beautiful boutique shops.
And last is the busiest shopping strip in Auckland, Queen Street. Queen Street is the backbone of the CBD where almost all of its shops are. At the end closer to the harbour, you can find all the designer stores like Dior and Gucci. Further up, you'll find all the normal high street finds such as Topshop, Glassons, and Cotton On.
And if you have a bit longer than 48 hours…
Devonport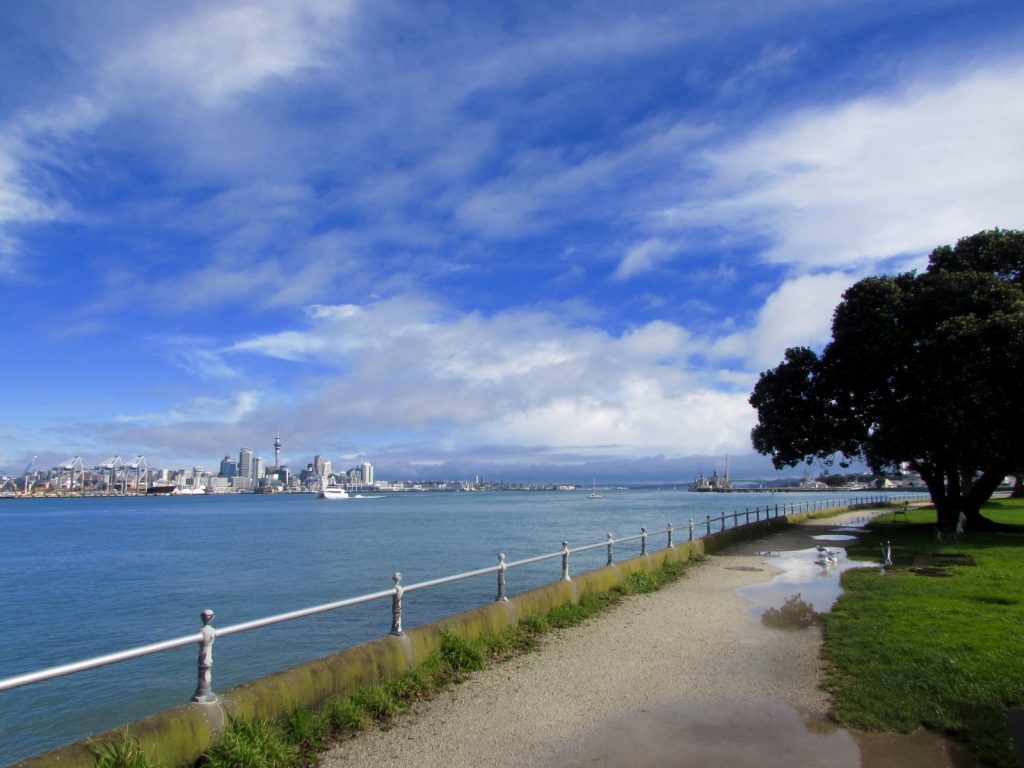 While I put this under day trips, you could easily take a quick jaunt over to Devonport for even an hour or two. But if you'd like to stay longer, it's a really cute town full of things to keep you entertained for the majority of the day. The ferry ride from the CBD takes only 12 minutes, and the views of the city along the way are gorgeous. Once in Devonport, walk along the waterfront and take in all that beautiful scenery. An easy hike takes you to the summit of Takarunga, or Mount Victoria. You get beautiful sweeping views over the North Shore, harbour, and the Auckland skyline. North Head is close by and has some beautiful views as well. Some major battles have happened there, and you can walk through tunnels and see historic artefacts.
Then once you are done exploring for the day, head over to Devonport Chocolates. You can watch them make chocolates in the back, sample some flavours, and purchase all different types. I tried several different truffles, and I would highly recommend the salted caramel and strawberry rosé. And another fun fact about Devonport—it's the hometown of Lorde, who is basically like royalty in New Zealand!
Waiheke Island
Waiheke Island is just a 35-minute ferry ride from Auckland's CBD, but it feels like a world away from the busy city. Along with the beautiful beaches and scenery here, Waiheke is especially known and loved for its wine. Although the island isn't very large, there are more than a dozen vineyards you can visit. New Zealand has some of the best wine in the world, so wine tasting while you are here is a must. Along with the wine, there are some incredible restaurants and great boutique shopping. If you visit in a warmer month, you can also take part in different water sports, including paddle boarding, kayaking, and of course sailing around the island.
Rangitoto and Motutapu Islands
These neighbouring islands are also a quick ferry ride from Auckland city. Rangitoto is home to the largest volcano in the Auckland area. You can hike to the top for some incredible views over the surrounding harbour and islands. Along the way, there are also some cool caves and lava tunnels to check out. The landscape of Rangitoto is definitely more dramatic. But cross over to Motutapu, and you will see lush green scenery. Here, you can see some WWII bunkers and historic spots. On both islands, you can learn about the Maori culture and take Outback Tours led by tribal guides. Maori culture is so significant in New Zealand, so you can't visit the country without spending some time learning about their history and beliefs.
Coromandel Peninsula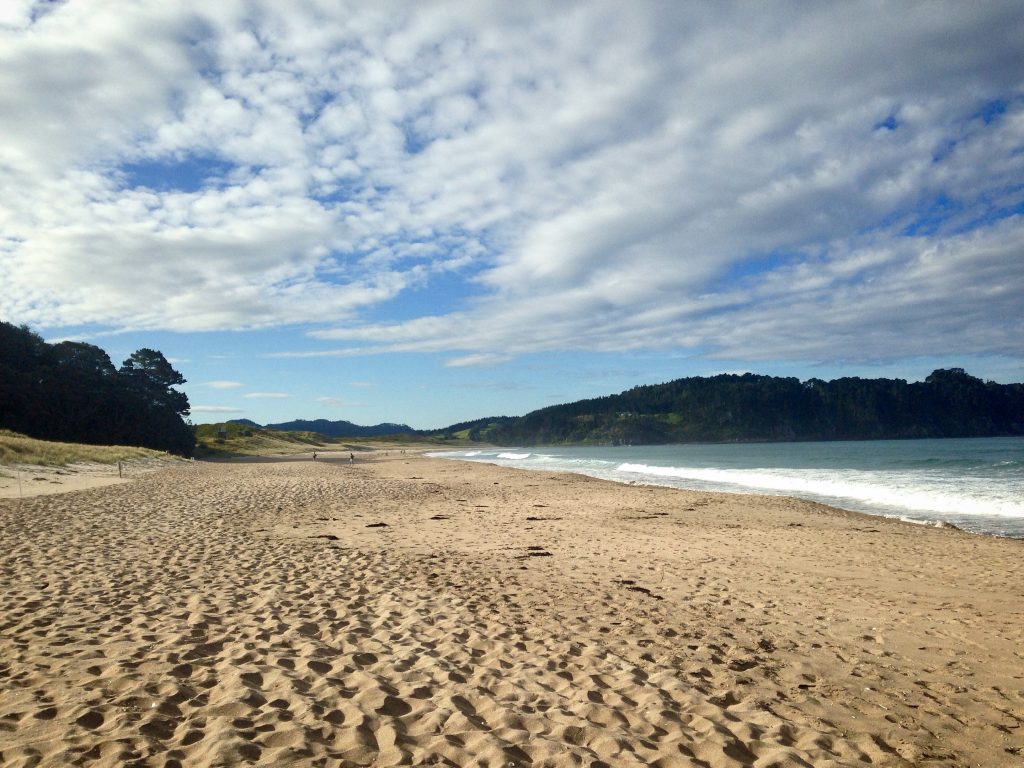 For a slightly further day trip out of the city, drive a couple hours east to the Coromandel Peninsula. Along the way, you can take the coastal route along the Pacific Coast Highway which is probably as beautiful as the more famous version in California! Once you are on Coromandel, there are so many amazing spots you can visit. The top places to go are Hot Water Beach, Cathedral Cove which has been the backdrop to several movies and music videos, Whitianga Hot Springs, and the Rapaura Water Gardens. Ideally, it would be best to spend a couple of days in the Coromandel, but if you only have a day, it's definitely possible to see as well. I have a more detailed post on things you can do in the Coromandel Peninsula here.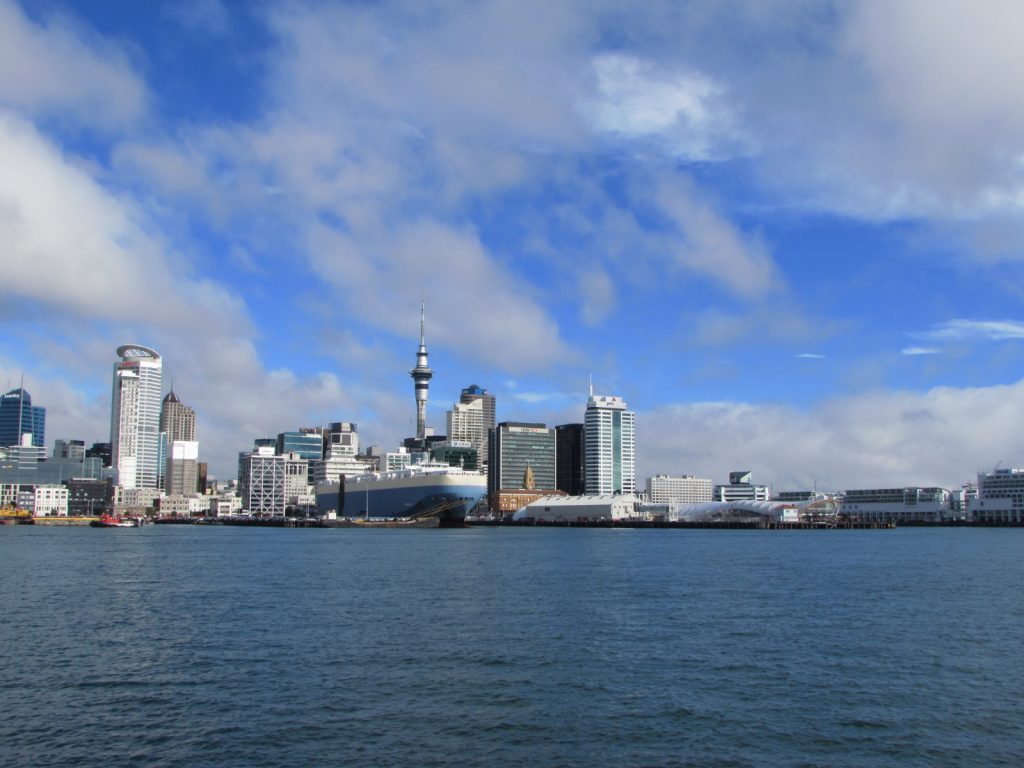 Auckland is a great city, and I really enjoyed my time there! In fact, if I were staying in New Zealand longer, I think I would move up there for a bit. The city seems to have a lot going on and always has new things to do and explore. I feel like Auckland doesn't always get the most positive rep from travellers, but I wouldn't hesitate to recommend it! It's very different to the rest of New Zealand, but even if you're more of a nature lover, there's still plenty surrounding the city.
Auckland was the last stop on my New Zealand adventures. I am really hoping to return at some point to see more of the country. I still haven't been to the South Island, which everyone tells me is the highlight of the country. And while I'm not in Australia or NZ anymore, I know my adventures in that part of the world are far from over!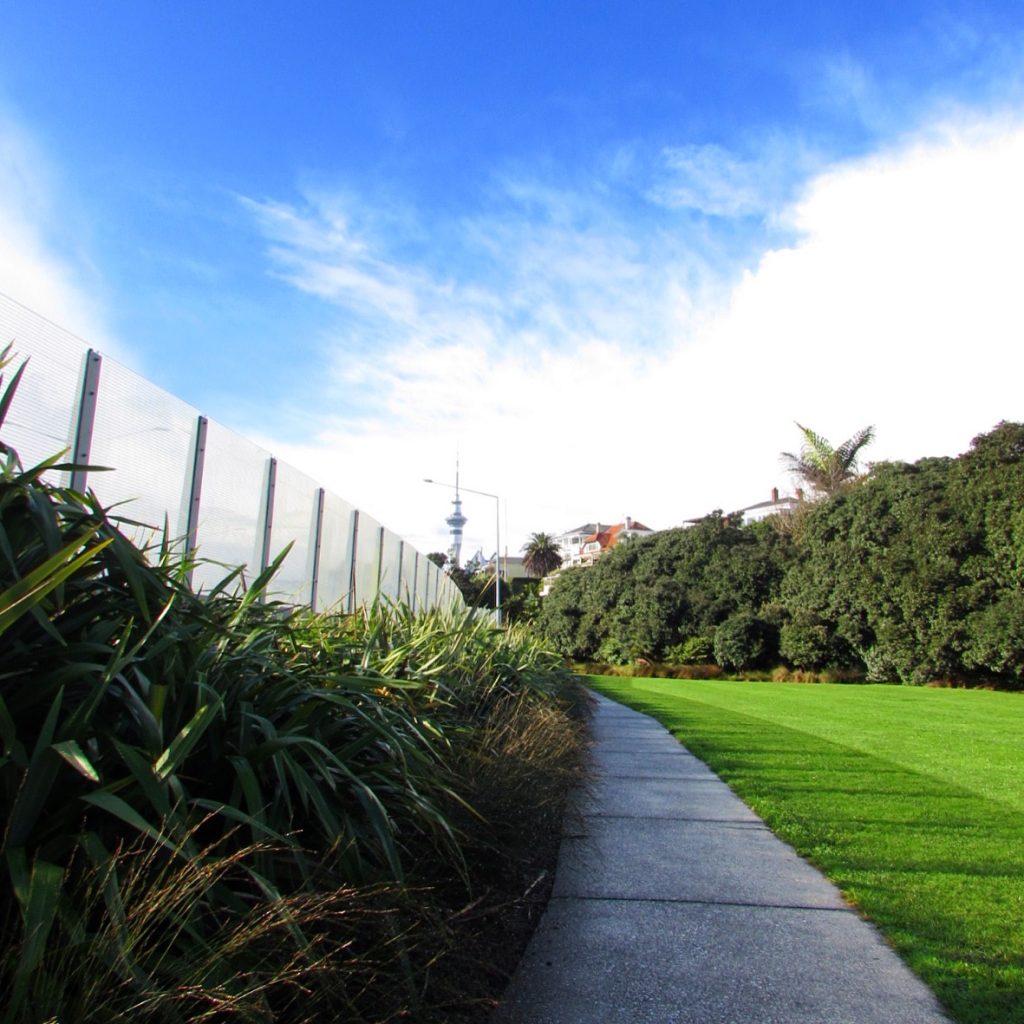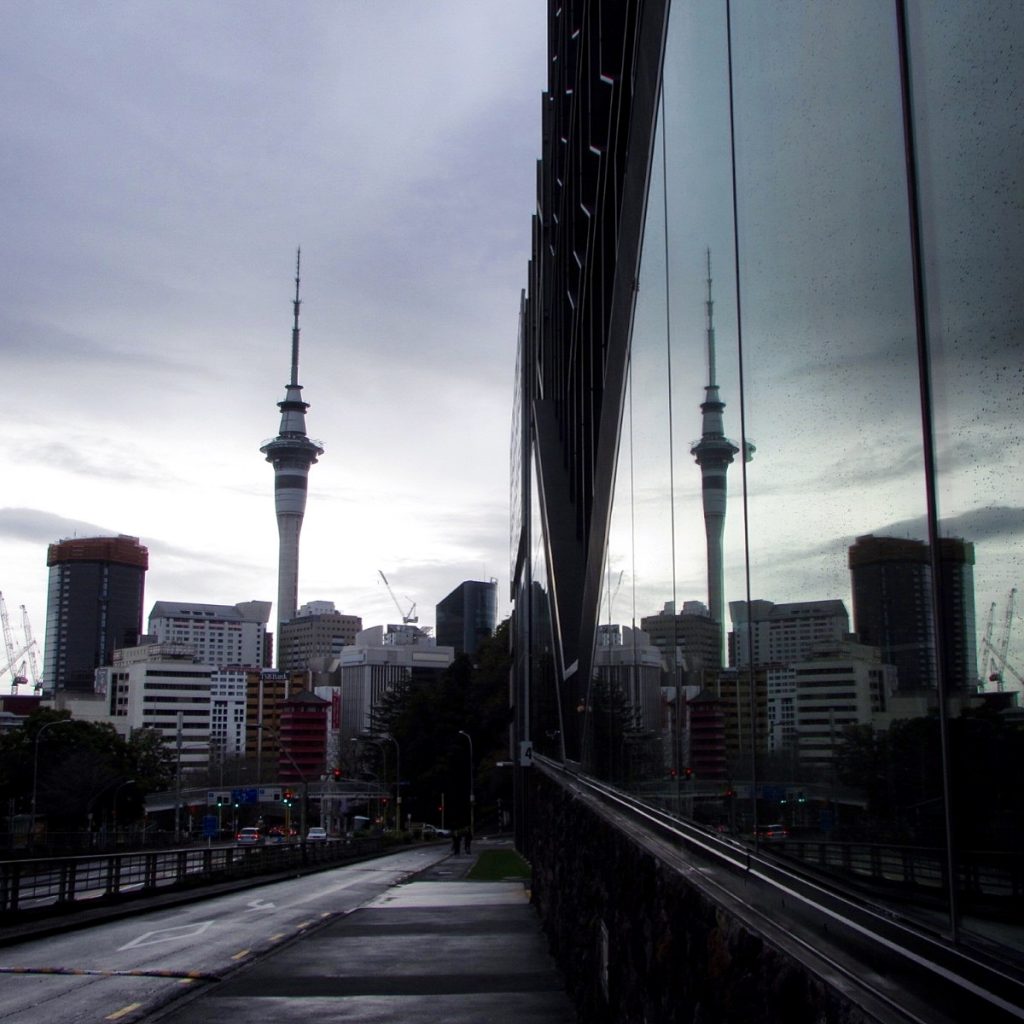 Have you visited Auckland? Any other spots you would add to this list? Let me know in a comment!
48 hours in Auckland
Like this post? Pin it!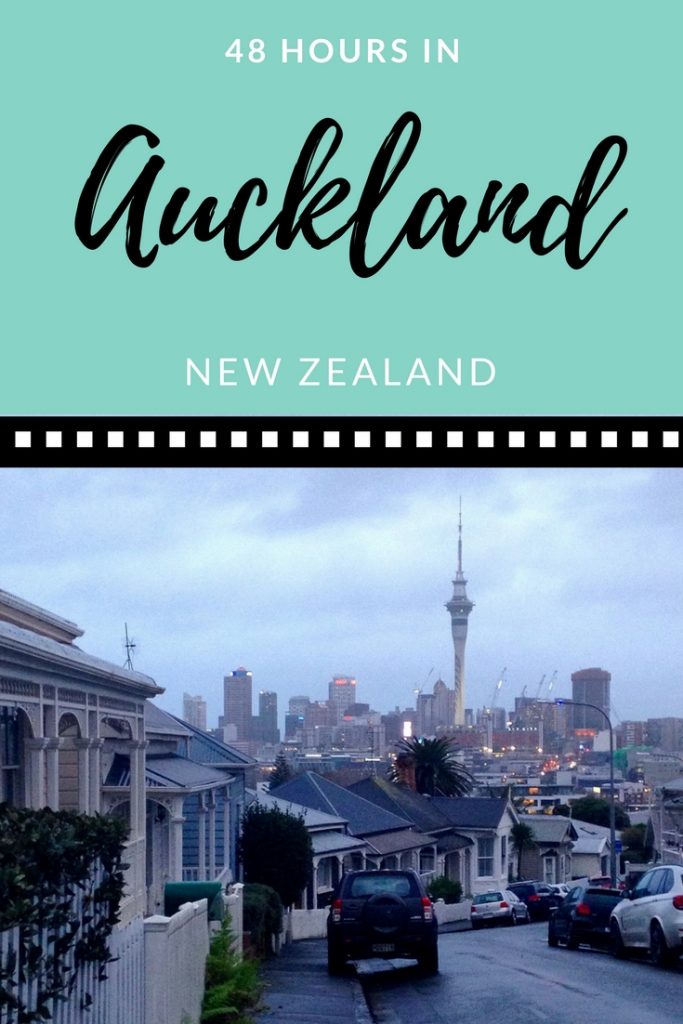 48 hours in Auckland
Hi I'm Christie, a 28-year-old girl originally from Boston who has spent time living in New York City, North Carolina, France, Australia, New Zealand, and London. I love moving to new places and exploring them as a local, and I can't see my nomadic expat life stopping any time soon! I have no greater passion than travel, and when I'm not exploring I spend my free time reminiscing on past trips and daydreaming about future travel.