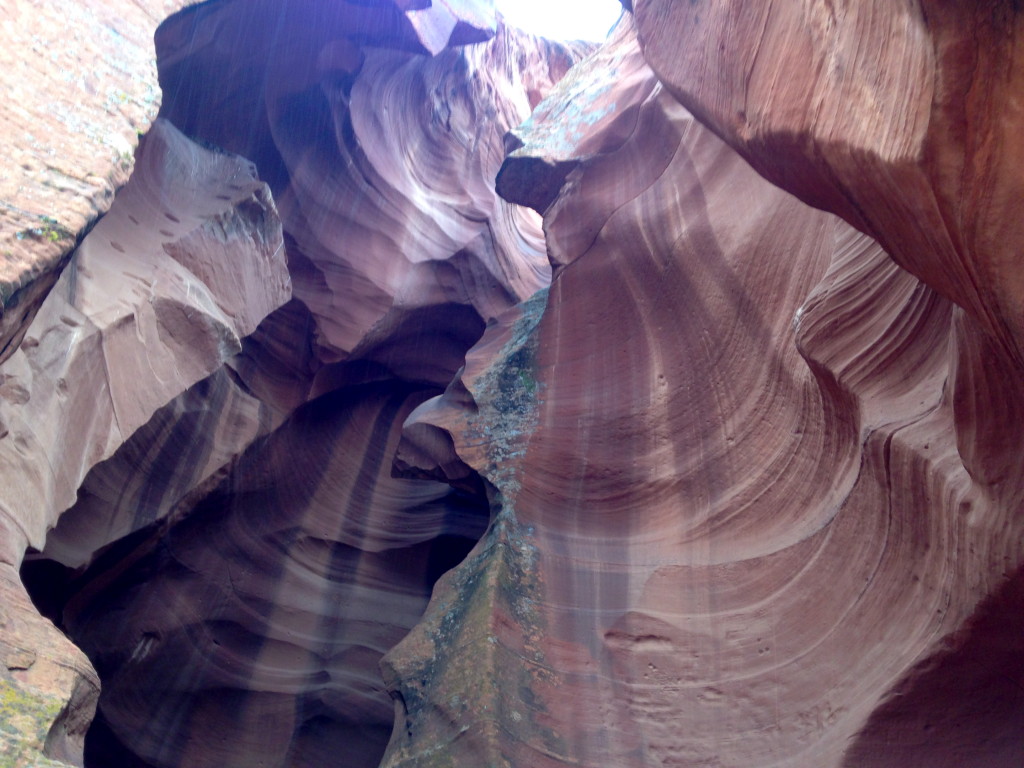 While you've definitely heard of some of the canyons in the American Southwest, there's a pretty good chance you haven't heard of Antelope Canyon. I had no idea it existed either until my favourite blogger visited over the summer. But after seeing the canyon for myself on my recent trip around the southwest, I have no idea how it isn't more popular! It's located in Page, Arizona which isn't too far from the Grand Canyon, Zion National Park, and Monument Valley, so you can easily fit it in if you're road tripping around the area. To give you a little background on Antelope Canyon, it was formed by wind, water, and sand which made it into the beautiful canyon you see today. Unlike a lot of other canyons that you view mainly from above, you actually walk through Antelope Canyon and can touch the rock as you go along. Antelope Canyon is so beautiful, and while you walk through, it almost feels like you're in a dream because it's just so magical! Take a look for yourself: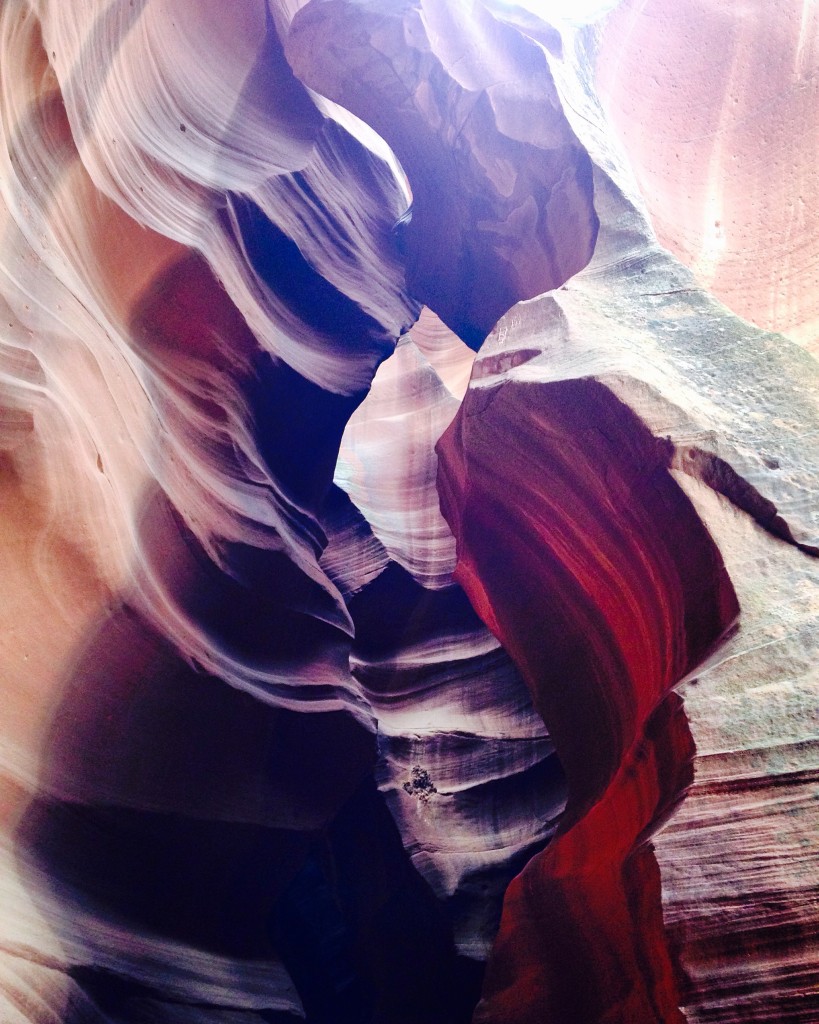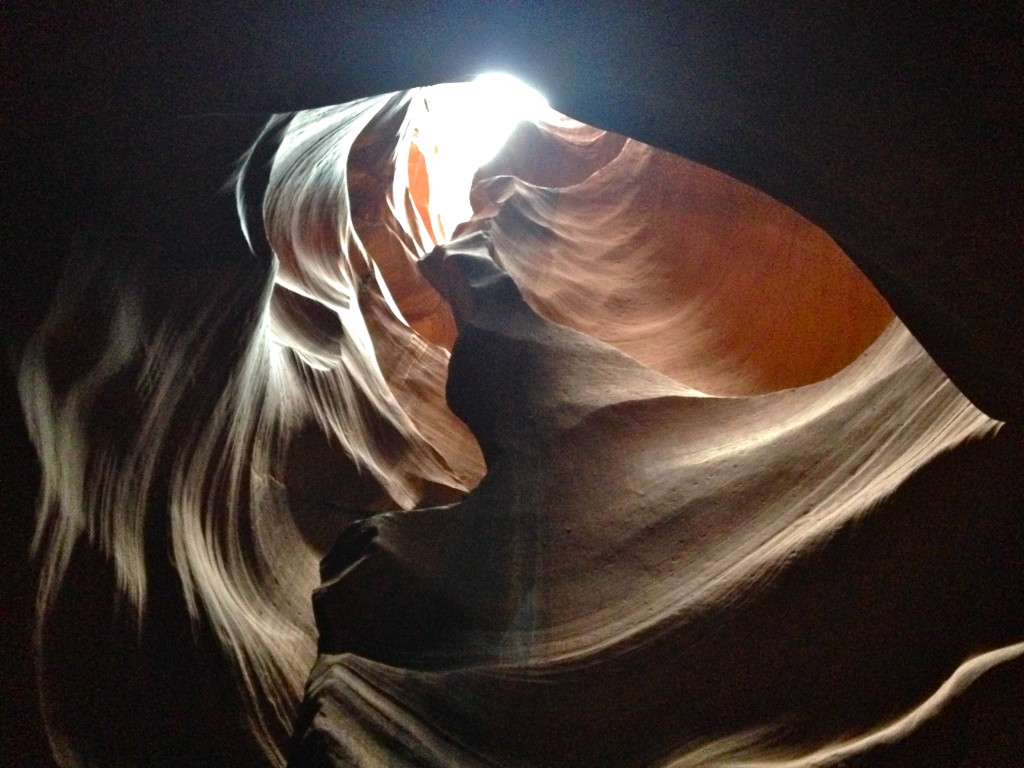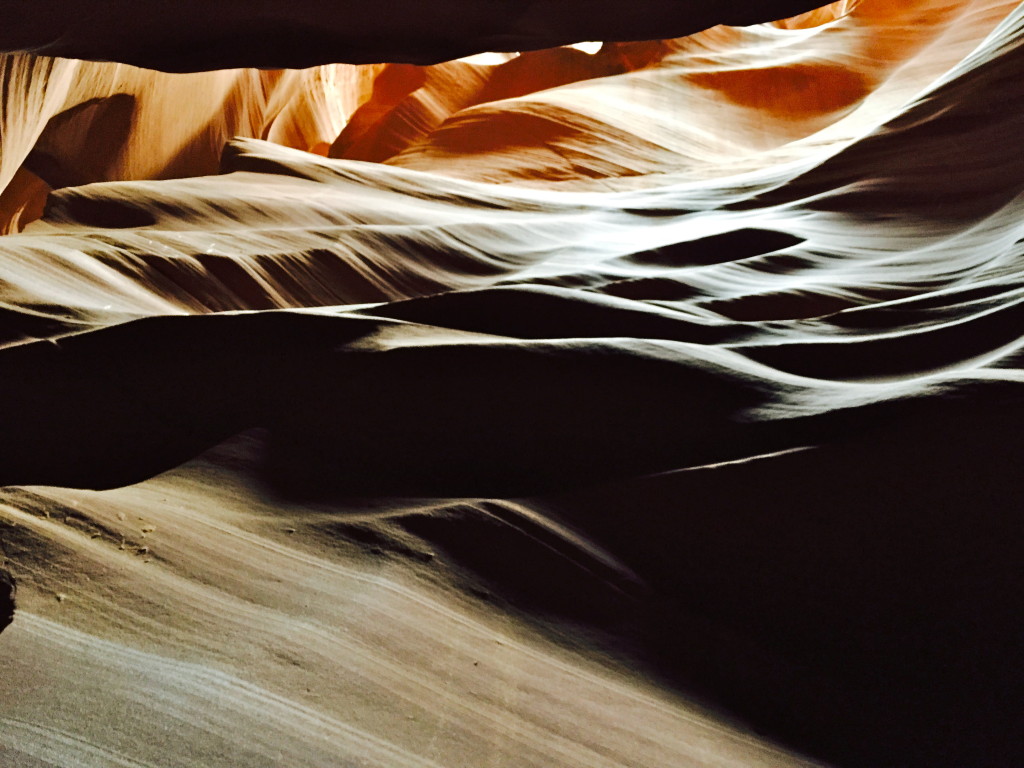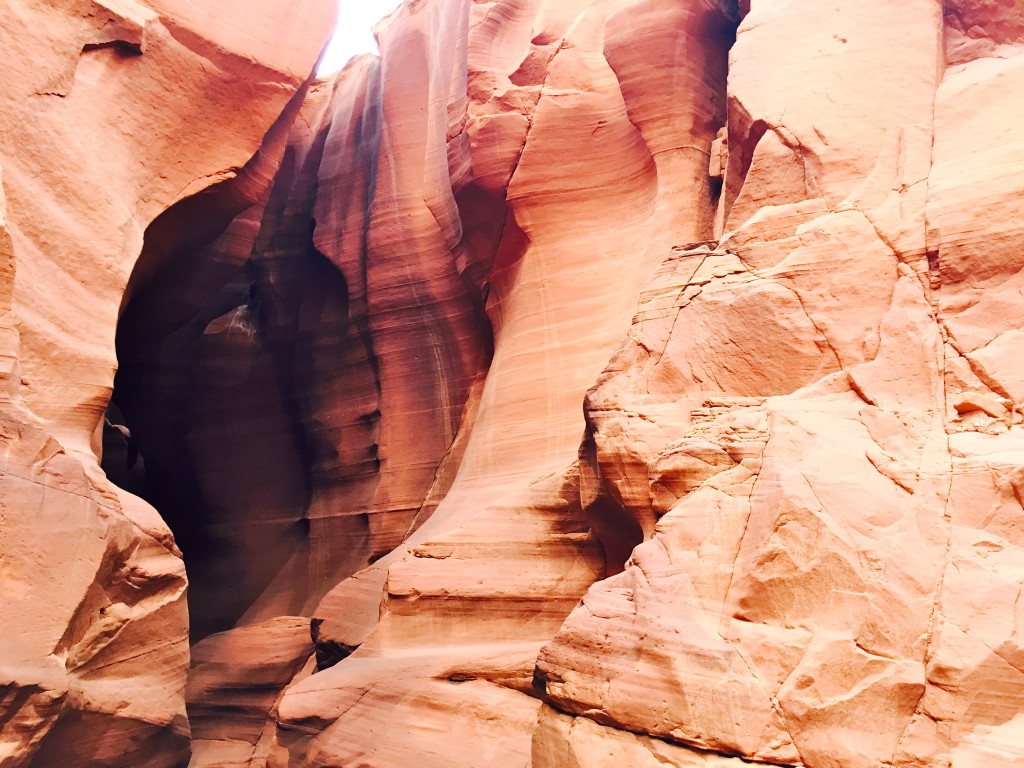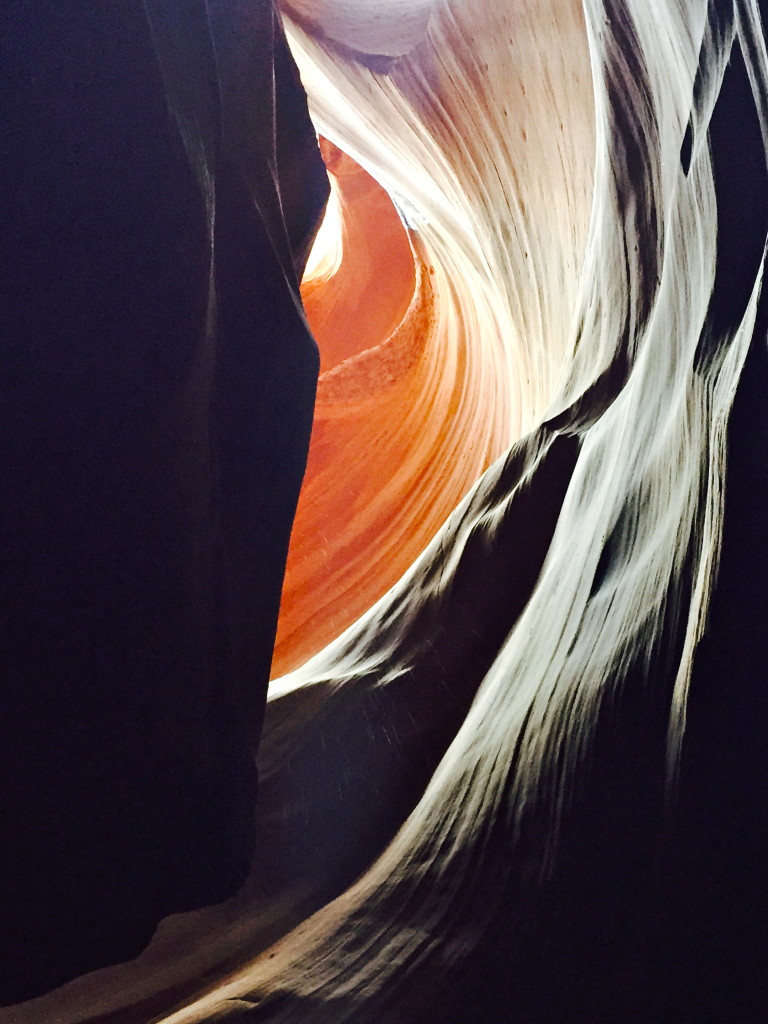 Since Antelope Canyon is located on sacred Navajo ground, you can't walk through on your own and will need to be part of a tour group. There are so many different tours available, but even so you should book as far in advance as possible. Tours fill up quickly and options are extremely limited or nonexistent if you try to book less than a few days before. My family took a tour with Antelope Slot Canyon Tours by Chief Tsosie and had an amazing experience! Before the tour even left for the canyon, we were given a taste of Navajo tradition. A Navajo boy performed a traditional Navajo hoop dance which was really impressive! Then we hopped in some open-sided trucks that gave us an amazing view on our drive to the canyon. Once we arrived, we had the best Navajo guide! Her name was Irene, and she was so sassy and a total expert on the canyon. Throughout the tour you learn some of the history and cool facts about Antelope Canyon, and walk through with the walls getting super narrow at times. The peak time to visit is in the morning, because that's when light comes through the top of the canyon and looks the most magical. Even if you don't visit at peak time though, the tour guides are experts and will help you get some amazing pictures! The day my family visited it was overcast, but our guide gave us a great tip to get the best shots possible. She adjusted the settings on my mom's camera and told us to put our iPhones on the "chrome" setting because it really helps bring out the colours of the rock. She also pointed out some special formations in the rock and even took our phones and cameras from us at some points to get us the best possible photos!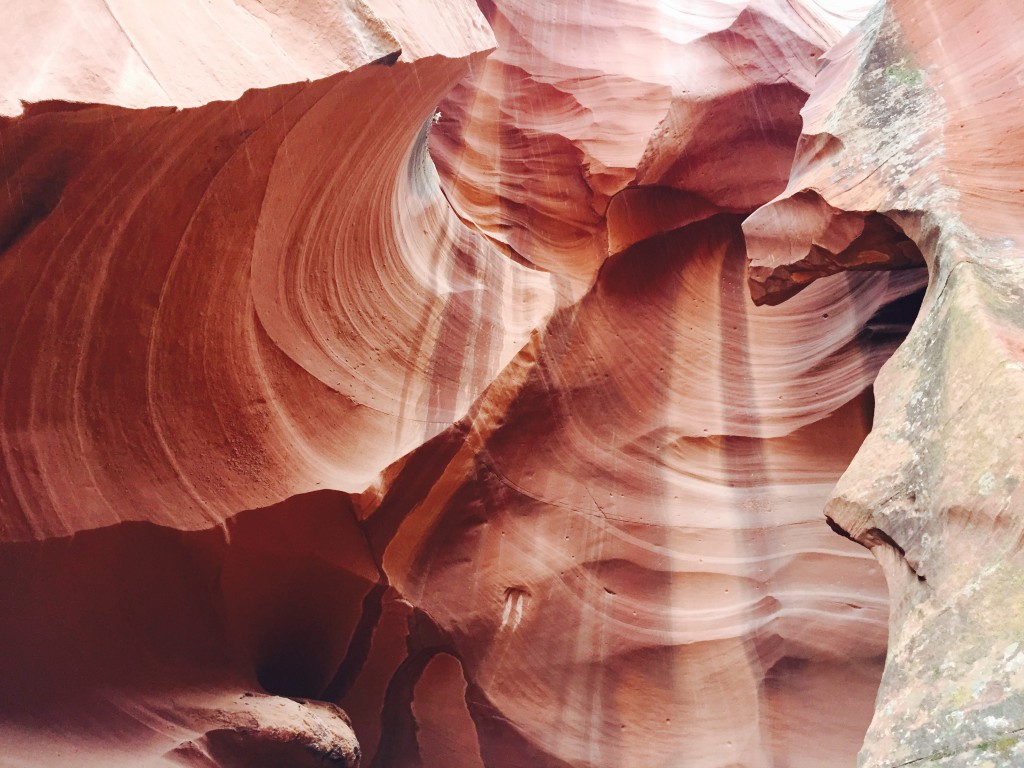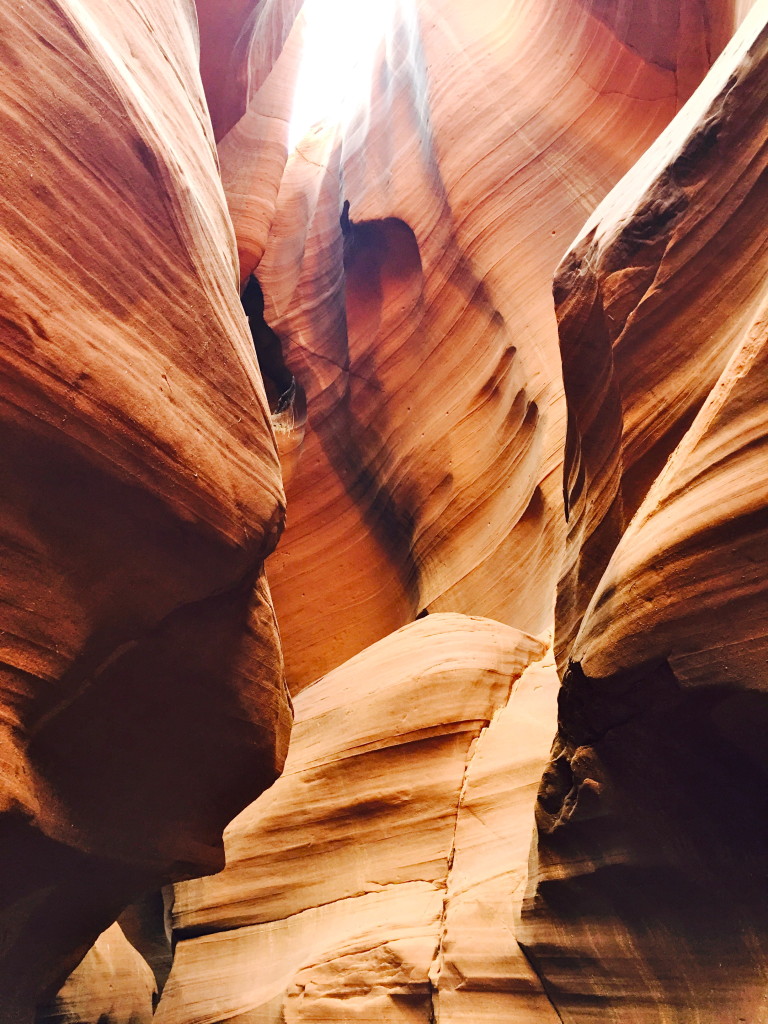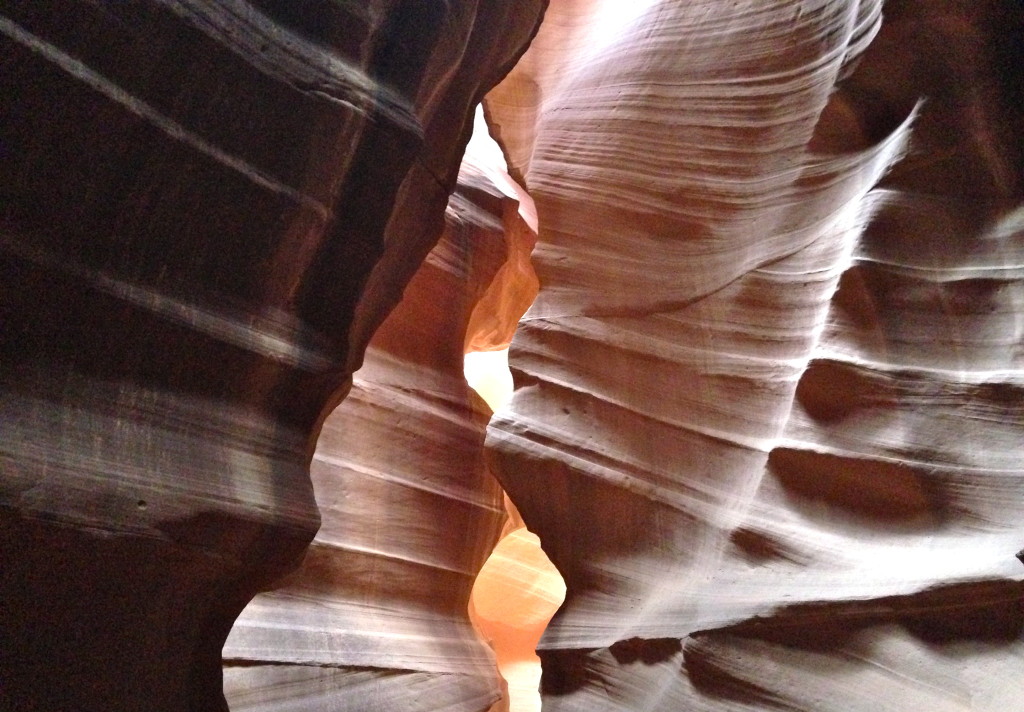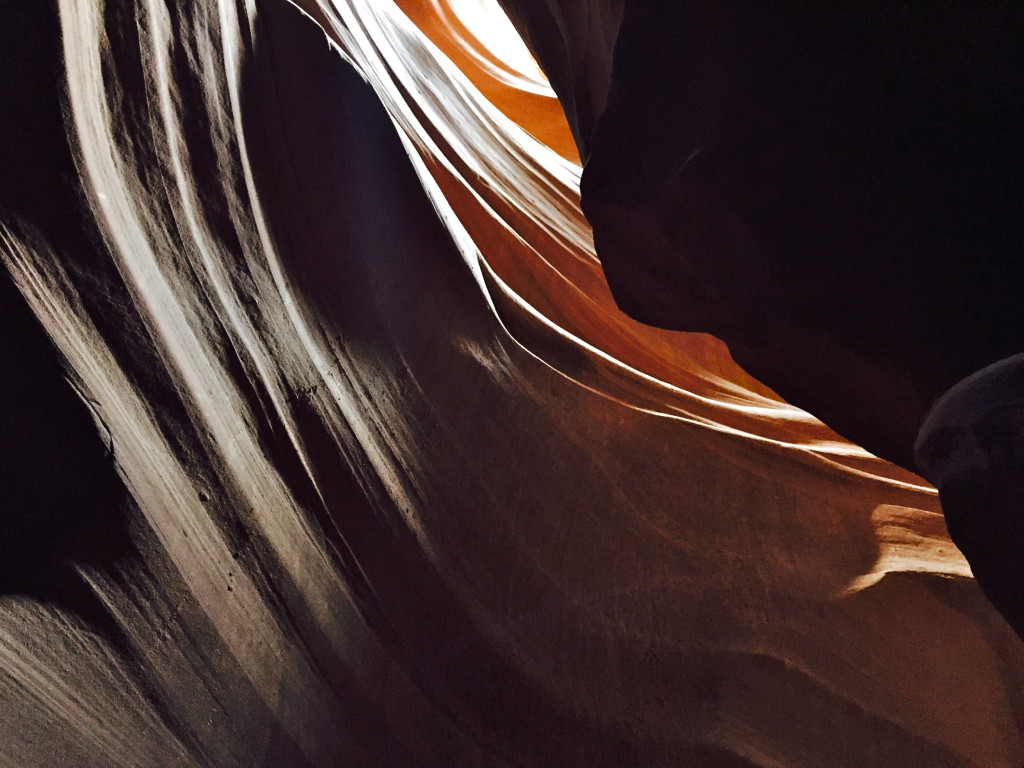 Unlike a lot of canyons, Antelope Canyon is pretty flat, so it isn't a difficult hike by any means. It is really sandy though and the dirt is a reddish orange colour, so I wouldn't recommend wearing really nice shoes! Another awesome part of the tour is the ride to the actual canyon. Once you meet up with your tour group, you get into a jeep that rides alongside some beautiful mountains and canyons. My tour group's truck was open-sided so we got some extra special views and it was really fun! Depending on what tour group you go through and what time of day you visit Antelope Canyon, the price will vary somewhere between about $25-$60, but I promise it's worth every penny!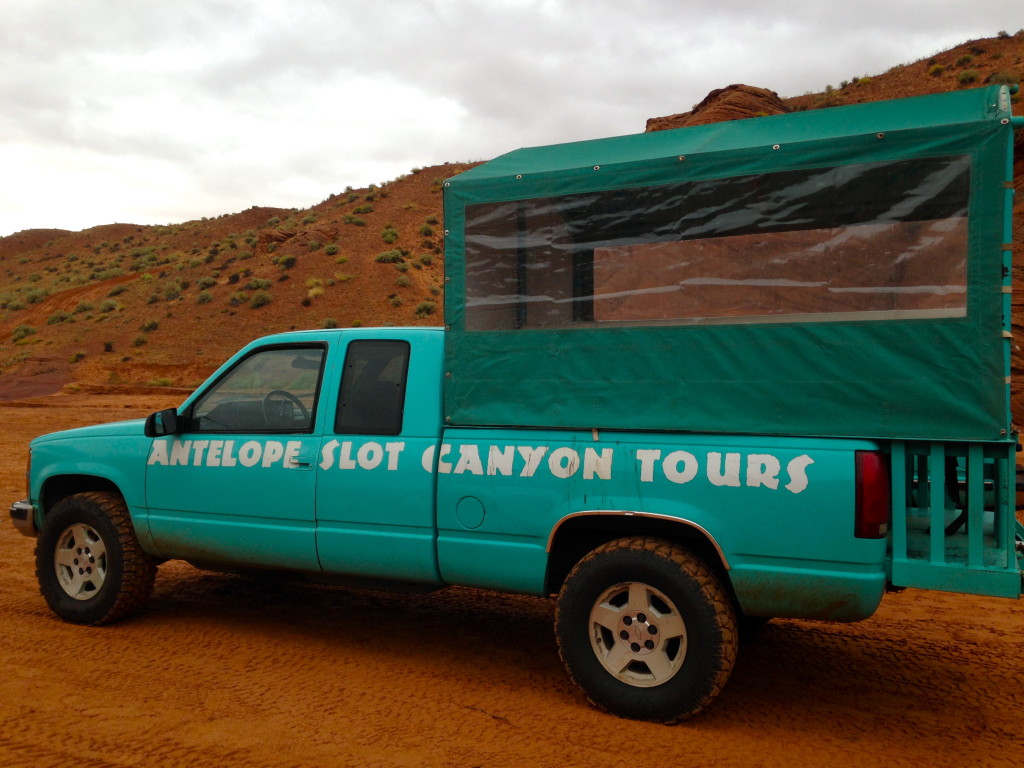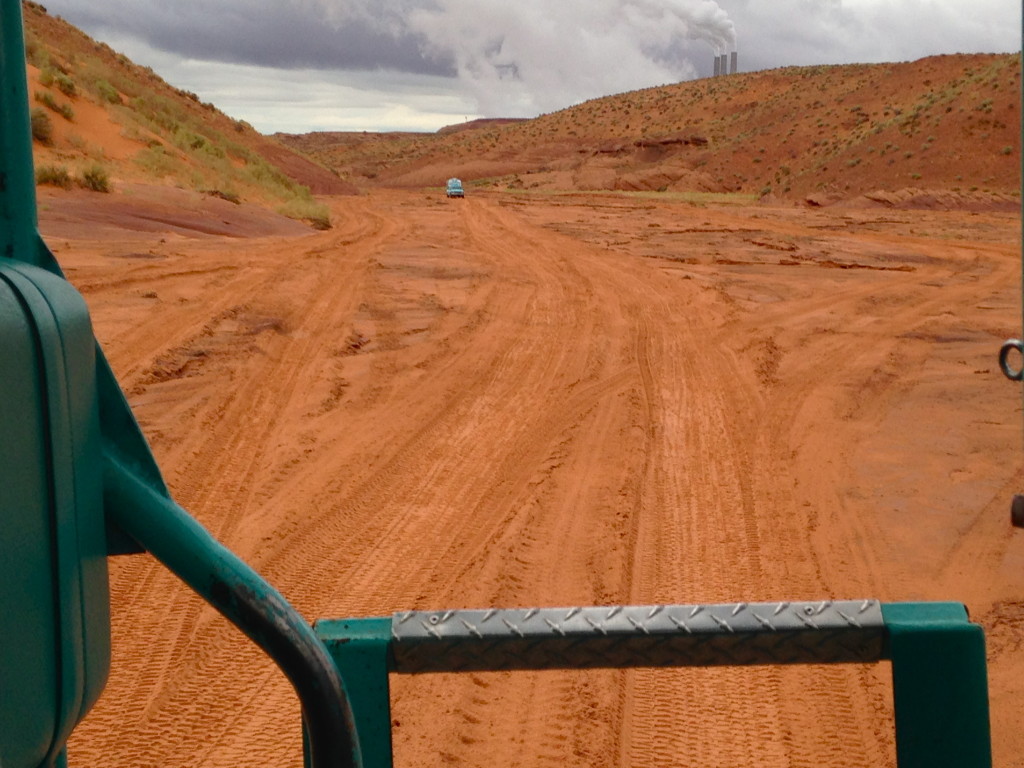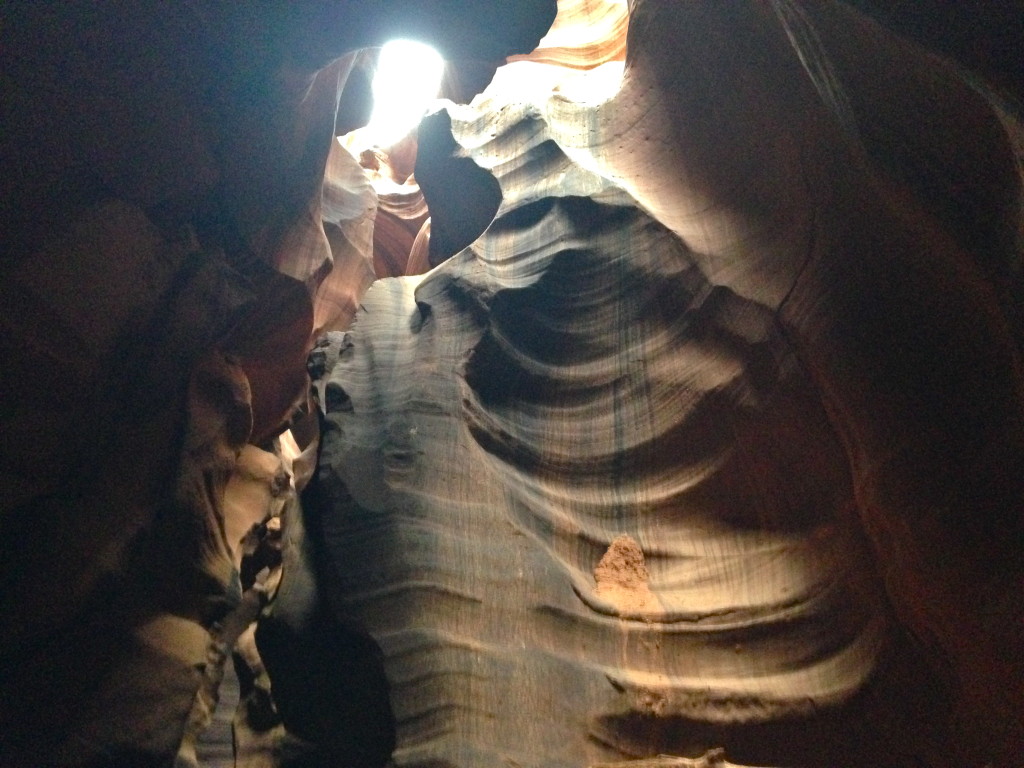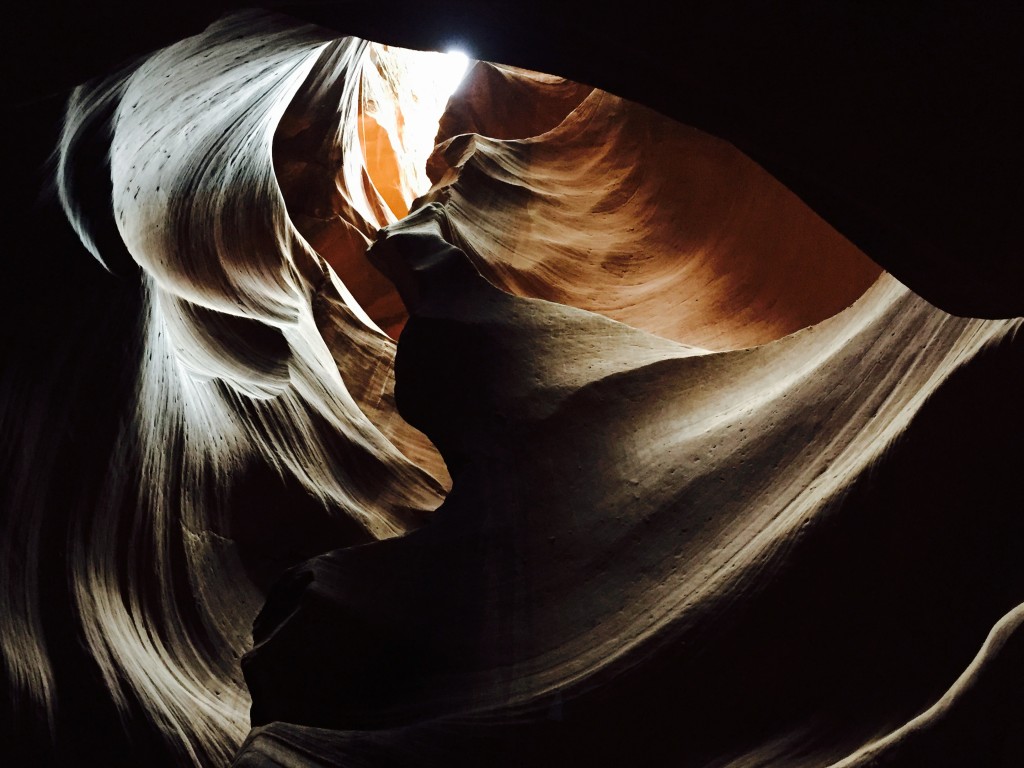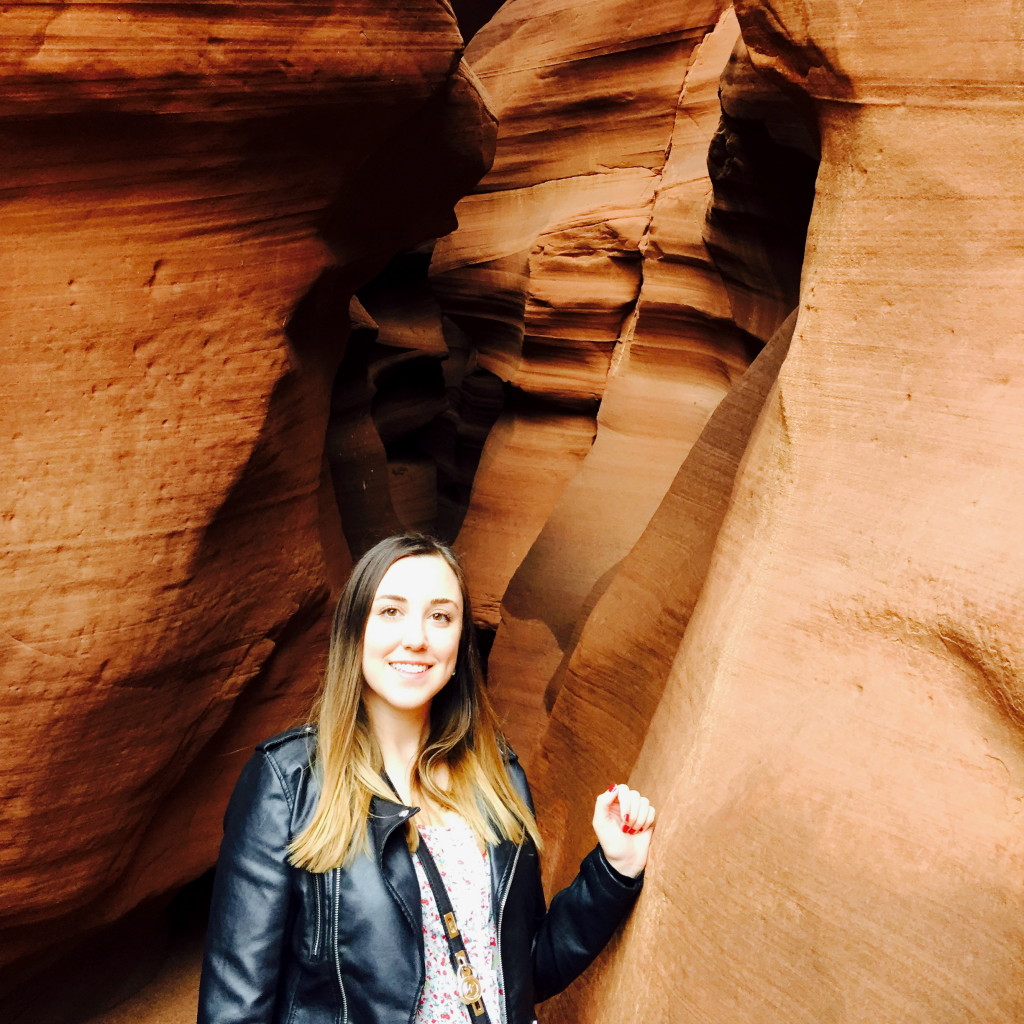 Have you visited Antelope Canyon or heard much about it before? Let me know your thoughts on it in the comment section below!
Hi I'm Christie, a 28-year-old girl originally from Boston who has spent time living in New York City, North Carolina, France, Australia, New Zealand, and London. I love moving to new places and exploring them as a local, and I can't see my nomadic expat life stopping any time soon! I have no greater passion than travel, and when I'm not exploring I spend my free time reminiscing on past trips and daydreaming about future travel.