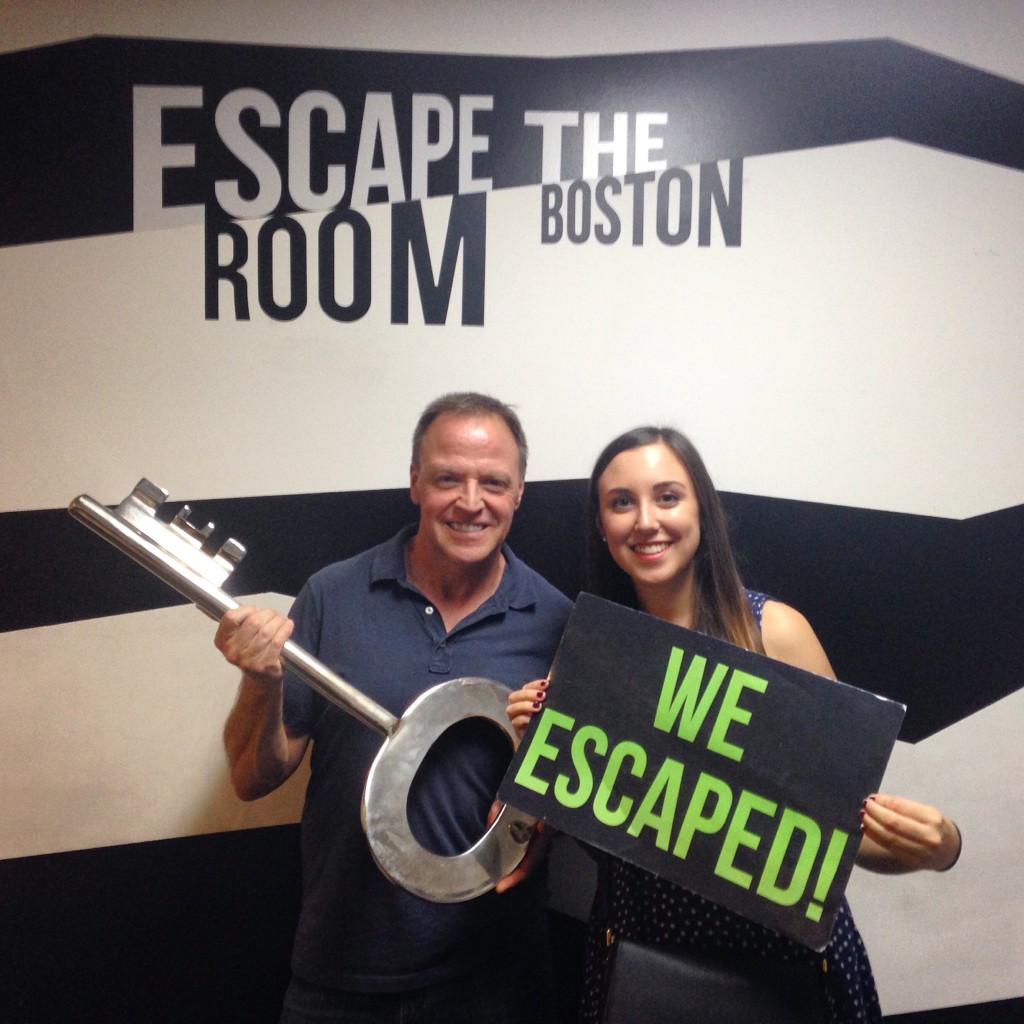 A few days ago, my dad took the day off from work and we used that time to have a father/daughter bonding day. We wanted to do something different with our day, so I started researching things to do in Boston that are a little bit off the beaten track. The thing that stood out to both of us the most was something called Escape the Room. The website was a little vague, but we were able to gather that you are put into a room with a group of people and have an hour to get out. There are lots of puzzles and clues along the way, and you have to work together to figure out how to escape the room. Since we are both big fans of puzzles, we knew we had to check it out!
Escape rooms are a pretty new concept. The first one isn't even ten years old, and was designed in California based on Agatha Christie novels. A couple years after that first one was built, the trend spread to parts of Asia and was influenced a lot by video games that have a similar escape mission. Over the past few years the trend has started to spread to even more parts of the world with different themes in each location.
There are two different scenarios in Boston's Escape the Room. The first is called The Office, and in it you need to figure out how to escape from the work environment-themed room before your boss returns. The other is called The Dig and has an archeological dig theme to it. That's the one that we decided to go for.
At first, we went into the room with the rest of our group of nine and got to work solving the puzzle. Sometimes we needed to decode a pattern, sometimes we needed to put puzzles together, sometimes we needed to trigger something by touching a certain object. As we solved more and more, doors would open and we would enter a new part of the challenge. The whole thing is pretty secretive before you enter the room, so I don't want to give away too much! Eventually, my team was able to solve the puzzle with four minutes to spare! According to what we heard, only about 15% of teams manage to finish the challenge at all, so we were pretty excited!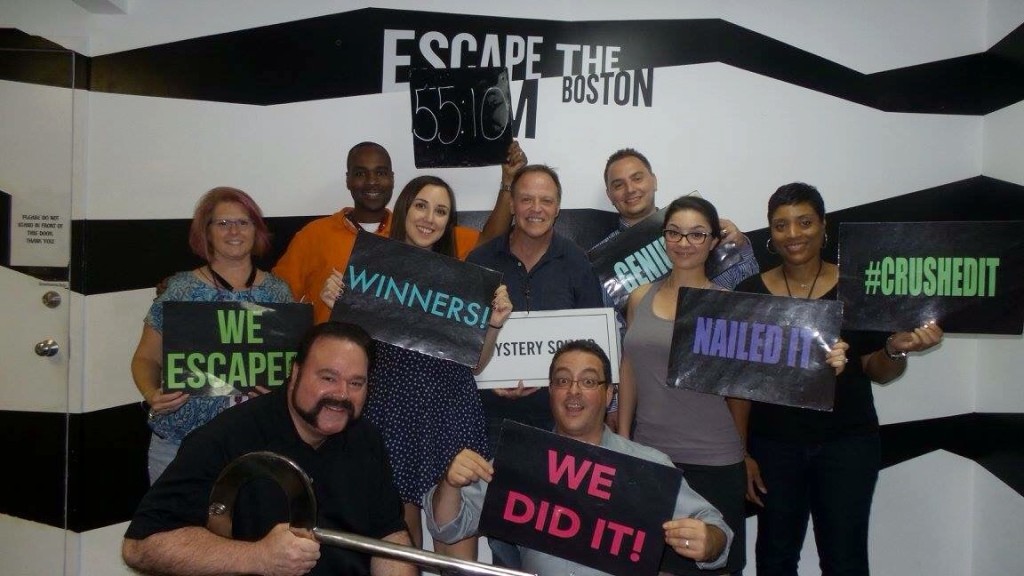 The Boston location is super secretive, and we weren't allowed to take pictures in the room. I couldn't even find photos of it online, that's how secretive it is! But here are some photos from other locations to give you an idea of what it's like:
Escape the Room is such a cool experience and way different from anything else I've done! After doing some research, I found out there are places like this popping up all over the world, so no matter where you are you can probably find a game like this in your city. They all have different themes too like haunted mansions, murder mysteries, and zombie invasions. I always say it's so much more worth it to spend your money on experiences rather than things, and this ended up being another perfect example of that mantra! Me, my dad, and everyone else in our group had such a fun time and I can't wait to do another challenge like it soon. I can't say enough, if you enjoy having fun and doing something out of the ordinary, you need to check out an escape room challenge, which are sure to become a huge trend!
Escape the Room in Boston costs $30 per person with tax. (And sometimes you can even find half-price deals on Groupon!) For more info you can check out their website here.
Hi I'm Christie, a 28-year-old girl originally from Boston who has spent time living in New York City, North Carolina, France, Australia, New Zealand, and London. I love moving to new places and exploring them as a local, and I can't see my nomadic expat life stopping any time soon! I have no greater passion than travel, and when I'm not exploring I spend my free time reminiscing on past trips and daydreaming about future travel.