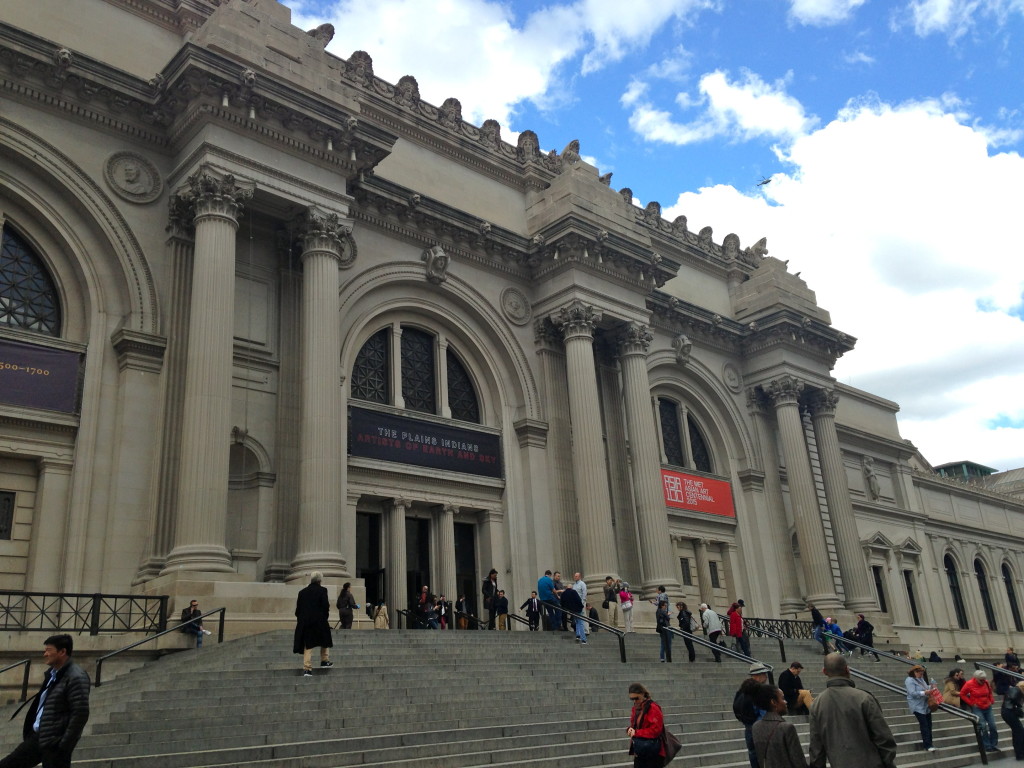 If there is one thing New York does not have a shortage of (well besides tourists and pigeons that is), it's museums! When I first moved to New York, I was dying to visit a bunch of the museums, but didn't want to pay much money to go. But luckily I discovered that most of the museums actually have ways to get around paying an entrance fee! Some museums have a free night during the week, some are always free (which is of course the best situation), and some have a "recommended donation" instead of a mandatory charge. In this case, you can donate whatever amount you can—the full amount, a few dollars, or even nothing if you're really short on money! No matter what you're interested in, there's definitely a NYC museum for you, even if you are someone who doesn't typically like museums! Here is your guide to the top museums to visit in the city: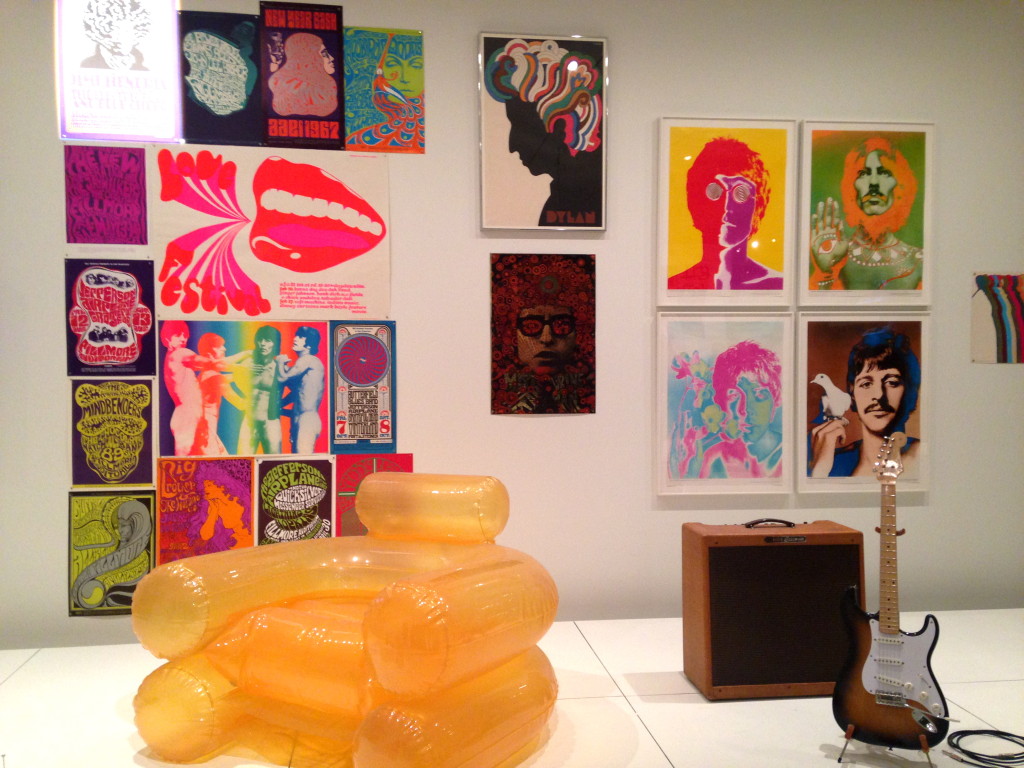 The Museum of Modern Art
Cost: Free for everyone Friday nights after 4pm. Otherwise $25 for adults, $14 for students.
Best for: young adults and students; fans of Matisse, Picasso, and Warhol
The MoMA is such a cool museum, especially for people who appreciate art that has a unique feel to it. Rather than classic-style art that you will see in most art museums, the MoMA is made up of modern and contemporary art that's full of colour and interesting scenes. There are paintings and sculptures from the 1880s all the way up until the present day, photography, architecture, and an outdoor sculpture garden. In addition to those, there are special exhibits that change on a fairly regular basis. You usually need to be a member of the museum to visit these special exhibits, but don't worry! Even if you aren't a member, you will still be able to see almost every part of the museum! I visited the MoMA twice, on the free Friday night both times, but if you don't mind paying an entrance fee, you can have a much more relaxing and less busy visit to the museum.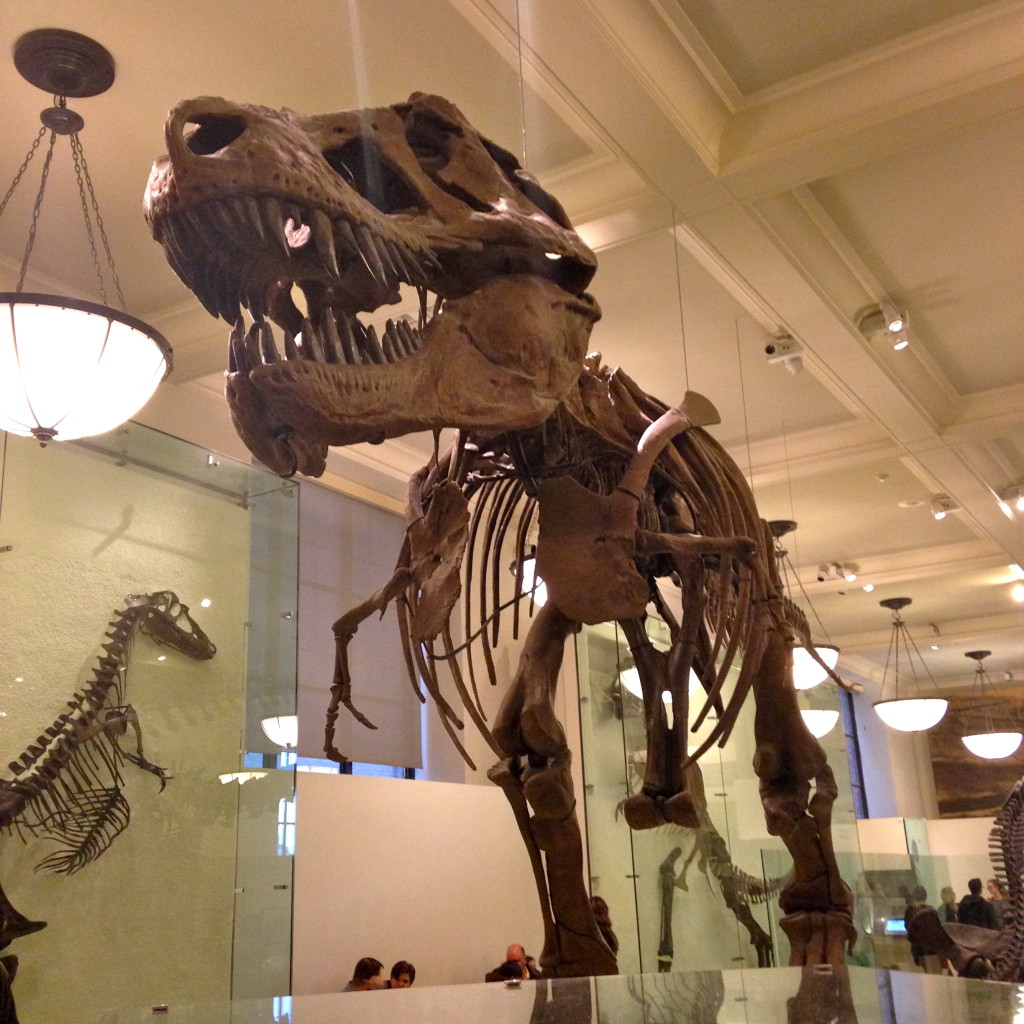 The American Museum of Natural History
Cost: Pay what you wish
Best for: families; students; anyone interested in dinosaurs, animals, space, and world history
This was the first museum I ever visited in NYC, and it definitely set the bar high! Like most of the museums in New York, it's enormous and you could easily spend the entire day there exploring the different exhibits. Everything in the museum has to do with different aspects of the natural history of the world—the evolution of people, animals in different parts of the world, dinosaurs, crystals and minerals, how the continents formed, natural disasters like volcanoes, space, and the ocean. You are constantly learning as you walk through the museum, and everything is so interesting! It's similar to the Smithsonian Museum in Washington DC, but it is still different enough that it feels like a totally different and unique museum!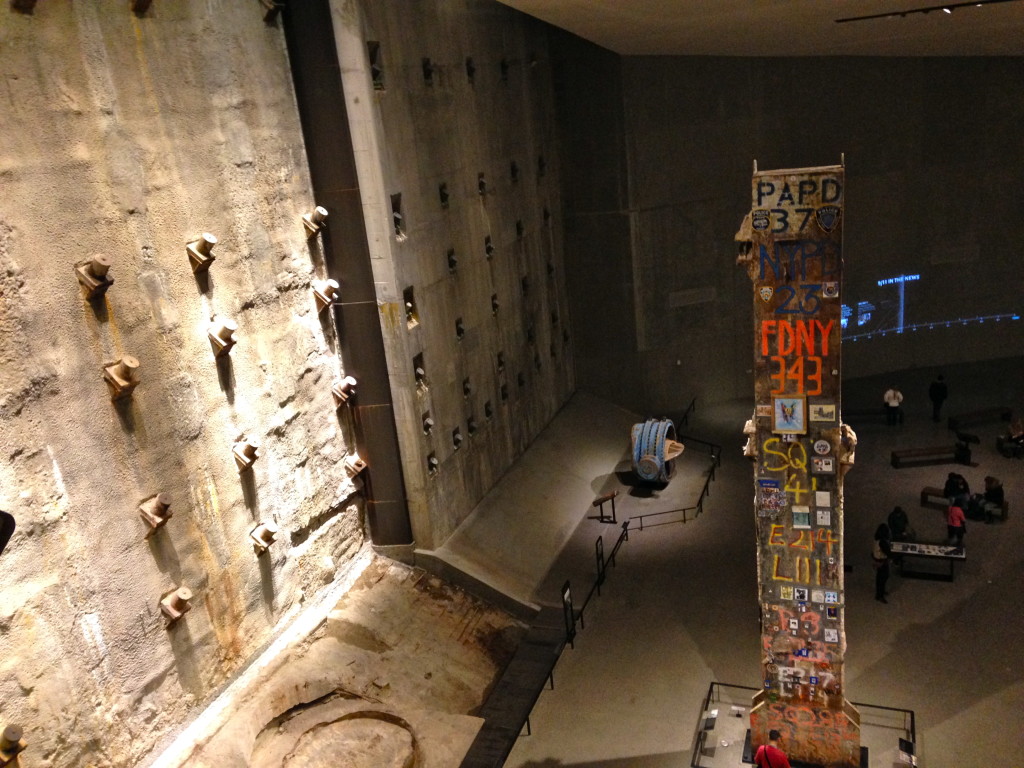 9/11 Museum
Cost: Free Tuesday nights after 5pm (tickets limited). Otherwise $24 for adults, $18 for students. 
Best for: anyone who remembers 9/11. Not a museum to visit when you want to feel happy!
Of all the museums in NYC, the 9/11 Museum is definitely the most powerful. 9/11 was one of those events in history that just sticks in your mind. Almost everyone I know can vividly remember where they were and what they were doing when they heard about the 9/11 terrorist attacks. Since it happened so recently, only 14 years ago, it seems so much more real than the other museums that feature art and artifacts that are hundreds or thousands of years old. The museum is full of information to give you a vivid image of what happened before, during, and after the 9/11 terrorist attacks. The attacks happened in New York, so it's especially powerful since so many people in the city were affected by them. As I walked through the museum, I saw so many people tearing up, and I even saw some people who had family members who died in the attacks who were really crying. The museum is a really great tribute to everyone who died on 9/11 and is definitely a good museum to see. But you've been warned, this is not the museum to visit if you want something cheerful and fun!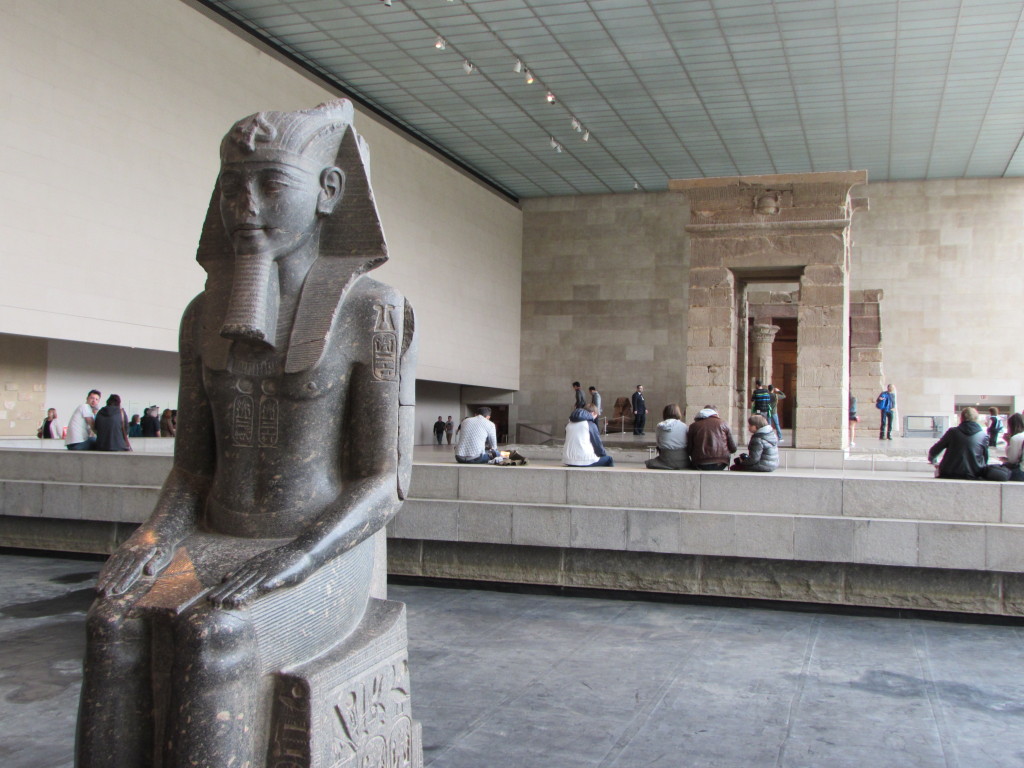 The Metropolitan Museum of Art
Cost: Pay what you wish
Best for: art enthusiasts; fans of European, Asian, and Egyptian history
Probably one of the most famous museums in the world, the Met hardly needs an introduction. It is an enormous museum right next to Central Park on the Upper East Side and includes almost every type of art you could possibly imagine. The museum is divided into different wings, including American art, Greek and Roman art, Medieval art, Contemporary art, Egyptian art and sculptures, Asian art, photography, a costume institute, and so much more. You could easily spend all day wandering around the museum, and you probably still wouldn't be able to see all of it! My favourite part of the museum is the Egyptian wing where there are some really cool Egyptian sculptures—great for taking pictures! The Met really is a museum that everyone should visit at least once, and since you can pay any price you would like, there's really no excuse not to go! And if you are a Gossip Girl fan, sit outside on the Met steps for a little while and imagine you are Blair or Serena!
Museum of the City of New York
Cost: Pay what you wish
Best for: anyone wanting to learn the history of the city; fans of architecture; Gossip Girl fans!
If you want to learn more about New York City's history, this is the museum you want to visit. There are different exhibits in the museum where you can learn about the history of advertising in the city, architecture, social issues the city has faced, the evolution of hip hop, and you can see things that belonged to some of the most prominent families in the city's history. My favourite part of the museum is a film you can watch that lasts about a half hour and runs throughout the day. You learn all about the city from when it was first settled up until the present day. There is so much cool information that it talks about, and I felt like I learned more about the city's history in that 30 minutes than I had in the previous eight months of living in New York! And if you're a Gossip Girl fan, you will instantly recognise the exterior of the museum. It was where they filmed the Constance Billard scenes in the show!
The Guggenheim
Cost: Pay what you wish on Saturdays from 5:45-7:45pm. Otherwise $25 for adults, $18 for students.
Best for: fans of impressionist and contemporary art; also, it's probably the most Instagrammable museum in the city!
The Guggenheim has been around for over 80 years and began as the art collection of the museum's founder Solomon Guggenheim. Since it opened, the museum has gotten bigger and bigger, and today over a million people visit it each year. Most of the art in the Guggenheim is modern or impressionist style, so it all has such a unique style that really catches your attention. And probably even more famous than the art collection is the design of the actual museum itself. Both the exterior and interior of the museum are a big spiral. As you walk through the museum, the floor circles all the way around the building and slightly tilts up bringing you to higher levels. It is so unique looking and definitely a piece of artwork in itself.
FIT Museum
Cost: Free daily
Best for: fashion lovers
If you enjoy fashion and shopping, you need to visit the FIT Museum. FIT stands for the Fashion Institute of Technology and it's probably one of the most famous fashion schools in the world. Here is the Full Report – WebDesign499. In the museum, you can find a ton of interesting exhibits. Some are permanent, but some are being changed up all the time, and often exhibit fashion that has been controversial through history, like the corset and a more recent exhibit called A Queer History of Fashion: From the Closet to the Catwalk. The permanent collection includes a bunch of major designers like Dior and Chanel and is made up of over 50,000 garments and accessories from the past 250 years. It's pretty much a fashion lover's dream!
Whitney Museum
Cost: Pay what you wish Saturday night from 7-10pm. Otherwise, $22 for adults, $18 for students, free for anyone under 18.
Best for: fans of American art and contemporary art
Like the Guggenheim, the Whitney was originally the art collection of a New York City socialite in the early 1900s and eventually expanded into what you see today. The collection includes all different types of art—paintings, sculptures, photographs, prints, and installation art—and focuses especially on American art. Every two years, the Whitney hosts an art show where they introduce a bunch of new artists to the American art scene. Some of the most famous artists you'll find in the museum are Jackson Pollack, Andy Warhol, and Edward Hopper. For about six months in late 2014 and early 2015, the museum was closed while they moved their location from the Upper East Side to the West Village. But it reopened this past May, so now is the perfect time to visit the brand new Whitney location!
The Frick Collection
Cost: Pay what you wish Sundays from 11am-1pm. Otherwise, $20 for adults, $10 for students.
Best for: fans of classic European art and sculptures 
The Frick Collection is another museum that began as the private collection of a wealthy man in the early 1900s. After Henry Frick died in 1919, he willed his entire residence including his art collection and furniture as a public museum. Compared to most of the other major art museums of the world, the Frick is definitely on the small side, but still so impressive. Since Henry Frick had planned to make his residence into a museum even before he died, his art was divided into separate galleries within the house, and most of it is in the same place he put it almost 100 years ago. The majority of the collection is made up of classic European art and sculptures, and the house is full of beautifully crafted furniture from the 18th century and ornamental rugs.
Brooklyn Museum
Cost: Pay what you wish
Best for: antiquities from Egypt, Africa, Japan, and Oceania; fans of American art, especially from the Colonial period
One of the only major NYC museums located outside of Manhattan, the Brooklyn Museum is near the Park Slope neighbourhood of Brooklyn. When it was originally built in the 1800s, it was planned to be the largest museum in the world. For a while, they struggled to expand the museum and its collection but in the past couple of decades, the museum completely turned around after some major renovations and a change in name. Today, the Brooklyn Museum features art from all different backgrounds—Egyptian antiquities that are 3000 years old, art from Africa and Asia, and a large collection of American art. Some of the biggest artists you'll find in the Brooklyn Museum are Georgia O'Keeffe, Norman Rockwell, Edward Hopper, and Mark Rothko. And one of the coolest parts of the museum is the outdoor sculpture garden full of beautiful sculptures that were salvaged from demolition sites around NYC.
If you are heading to NYC soon, make sure to visit at least one of these amazing museums. They can teach you so much about history and culture over the years. There are still so many NYC museums that I want to visit, and I can't wait to experience even more of them when I head back to NYC for the month of September!
Now over to you! What's your favourite museum in New York City?
Hi I'm Christie, a 28-year-old girl originally from Boston who has spent time living in New York City, North Carolina, France, Australia, New Zealand, and London. I love moving to new places and exploring them as a local, and I can't see my nomadic expat life stopping any time soon! I have no greater passion than travel, and when I'm not exploring I spend my free time reminiscing on past trips and daydreaming about future travel.