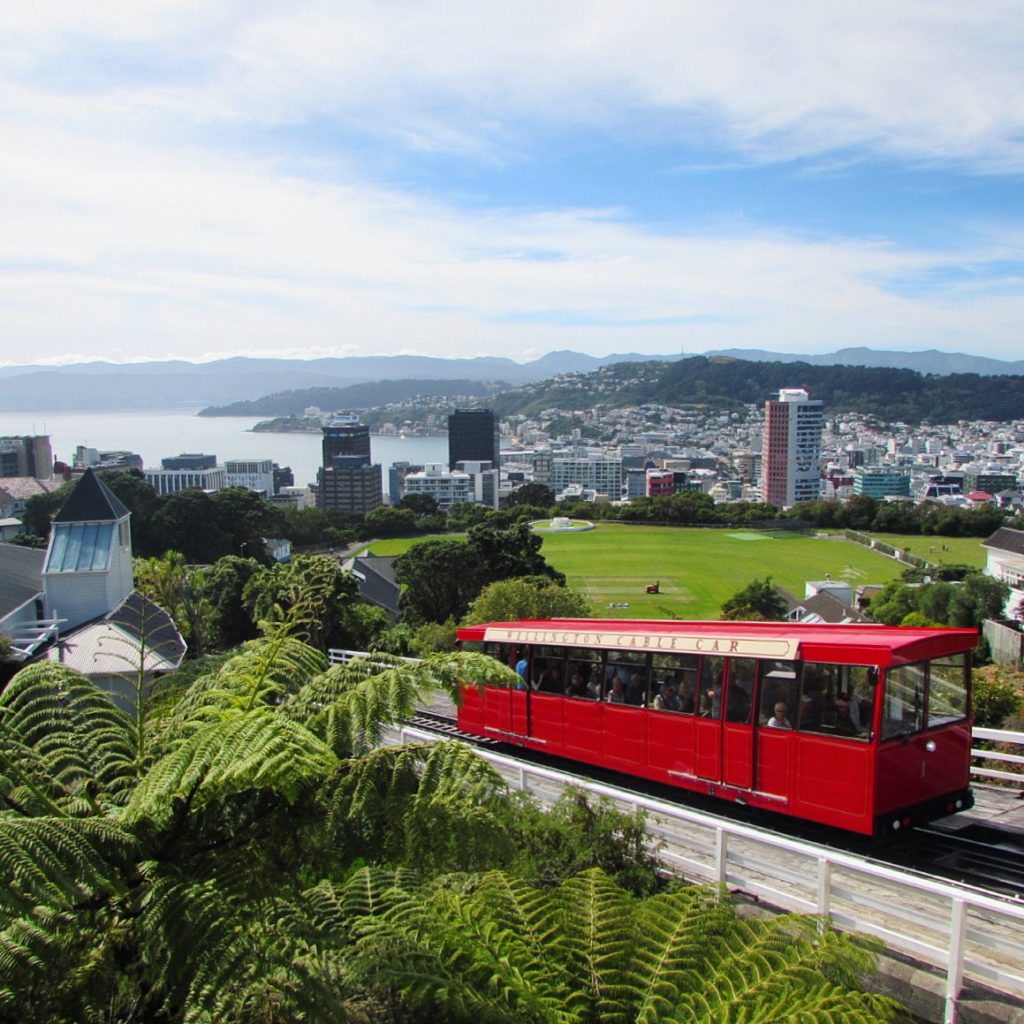 Wow it's been ages since I've posted on here! The last few months have been a whirlwind with so much happening and a lot of change. As I posted back in November, my boyfriend Will and I had heaps of adventure packed into a couple months. We went to Bali, bought a car and road tripped through the Australian Outback, went up to the Gold Coast for Christmas and New Year, and spent some time exploring the Queensland and New South Wales coasts before heading back home to Melbourne. Since my Australian working holiday visa ended back in November, I was on a tourist visa when we came back into the country after Bali. And since tourist visas in Australia only last three months, in mid-February it was time for me to pack my bags again and head to a different country.
If you had asked me eight months ago what my plans were after leaving Australia, I probably would have told you I planned to spend some time with my family in the US and then go to France for a year to teach English and try to perfect my French. But living out of a suitcase, things constantly change, and instead I decided to stay in this part of the world a bit longer. So I applied for a working holiday visa in New Zealand and booked myself a one-way flight to Wellington. The first few weeks were a roller coaster of emotions. For the first few days, I think I spent more time crying than doing anything else. I had felt so at home in Melbourne, and if I didn't have to leave, I would have been back there in a second. And of course leaving my boyfriend was insanely difficult. I had never been in a serious relationship before, so to finally find that perfect person and have to leave them was harder than I could have imagined.
Packing your life into a suitcase and moving to a new place can be exciting. But after doing it a few times, it can start to get a bit exhausting. Comparing the way I felt at the start of my Australian working holiday and the way I felt at the start of my New Zealand working holiday were completely different. Rather than feeling really excited and planning all my adventures to have in the country, I started off my time in New Zealand feeling lonely, bored, and honestly a bit underwhelmed after falling so in love with the culture of Australia. Don't get me wrong, New Zealand is an amazing country, and I can't wait to travel around it some more. But I don't feel that immediate feeling of home and excitement that I felt in Australia or even New York. So this feeling of loneliness and the difficulty adjusting to life here has been a new experience for me.
On the bright side though, Wellington is a really pretty city. It has a beautiful harbour and has green hills surrounding the CBD, which make for some pretty great views. The people are really friendly as well. Maybe not quite as amazing as the Aussies, but that's pretty hard to beat! I've already started working too. I'm working full time in a customer service role at a hotel which has been great. And I've also been working part time doing reception in a hostel. I quickly discovered how hard it is to find housing in Wellington though. So for the near future at least, I'll be living in a hostel (a different one to where I work). My friend Virginia and her boyfriend also moved to Wellington a couple weeks after me. Having them here has been great and means I'm not quite as lonely as I felt at first.
For the moment, my plans in New Zealand are simple: work hard and save up as much money as possible, make new friends in the hostel I'm living at, and get back into blogging. I definitely want to see more of Wellington as well as the Marlborough wine region, one of the most famous in the world. Then in July and August I'm going back to the US for a little while to visit my family. And from there my plan is to get back to Australia! I've been looking into jobs that offer visa sponsorship, so if I can get a work visa there, that would be amazing. But even if I'm only back on another tourist visa to visit then that would be ok too. I'm basically just taking things one step at a time at this point and I'll see where life takes me!
And I have lots of blog posts to catch up on too! You can look forward to seeing posts about Bali, the Aussie road trip, and Wellington very soon!
If you've moved to a new place and had a tough time adjusting, tell me about it in a comment. I would love any advice to help me feel better and know I'm not alone!
Hi I'm Christie, a 28-year-old girl originally from Boston who has spent time living in New York City, North Carolina, France, Australia, New Zealand, and London. I love moving to new places and exploring them as a local, and I can't see my nomadic expat life stopping any time soon! I have no greater passion than travel, and when I'm not exploring I spend my free time reminiscing on past trips and daydreaming about future travel.