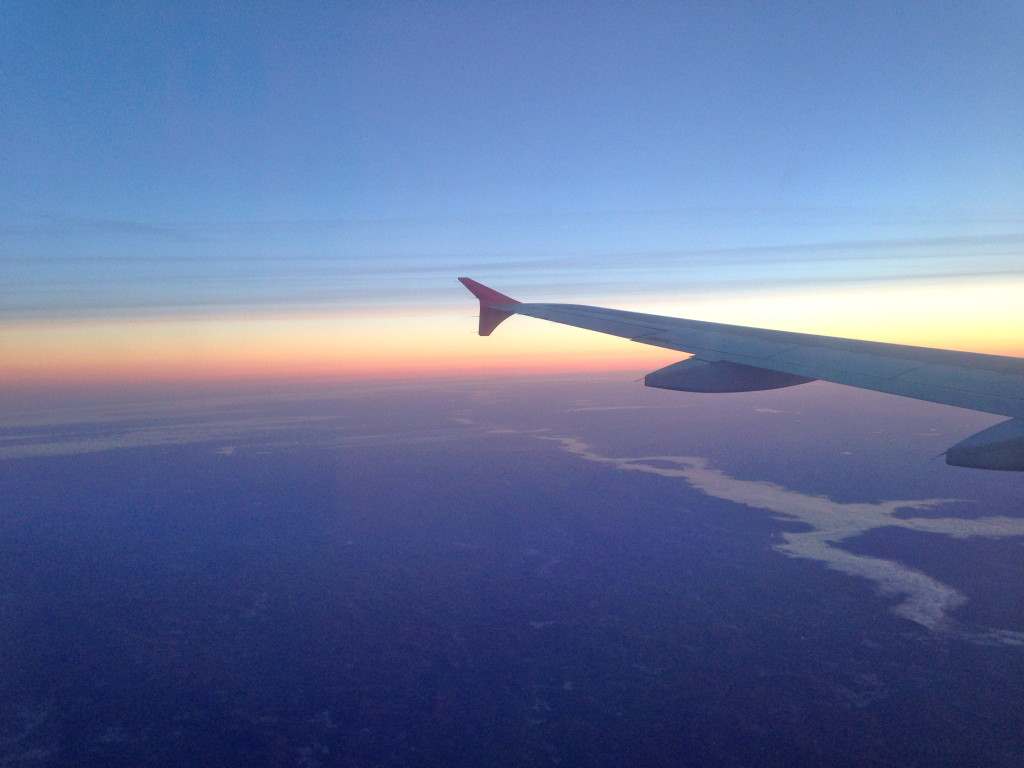 Now that we're a week into the new year, I'm starting to reflect on everything that happened in 2015. To say things are completely different than they were this time last year would be an understatement. When 2015 began, I was working in an office job in New York. I tried to be as positive as I could while I was there, but I was really unhappy. A few months later, I left that job and then spent the summer working with international students in Boston—a much more fun job and a way better fit for me! Then fast forward to November and I was boarding a one-way flight to Australia where I will be living for a year. I'm so much happier now than I was at the start of 2015, and part of what made my year so exciting was all the places I got to explore! There were some that I revisited and a lot that I got to experience for the first time. So, in (semi) chronological order, here are 15 places I visited in 2015!
1. New York City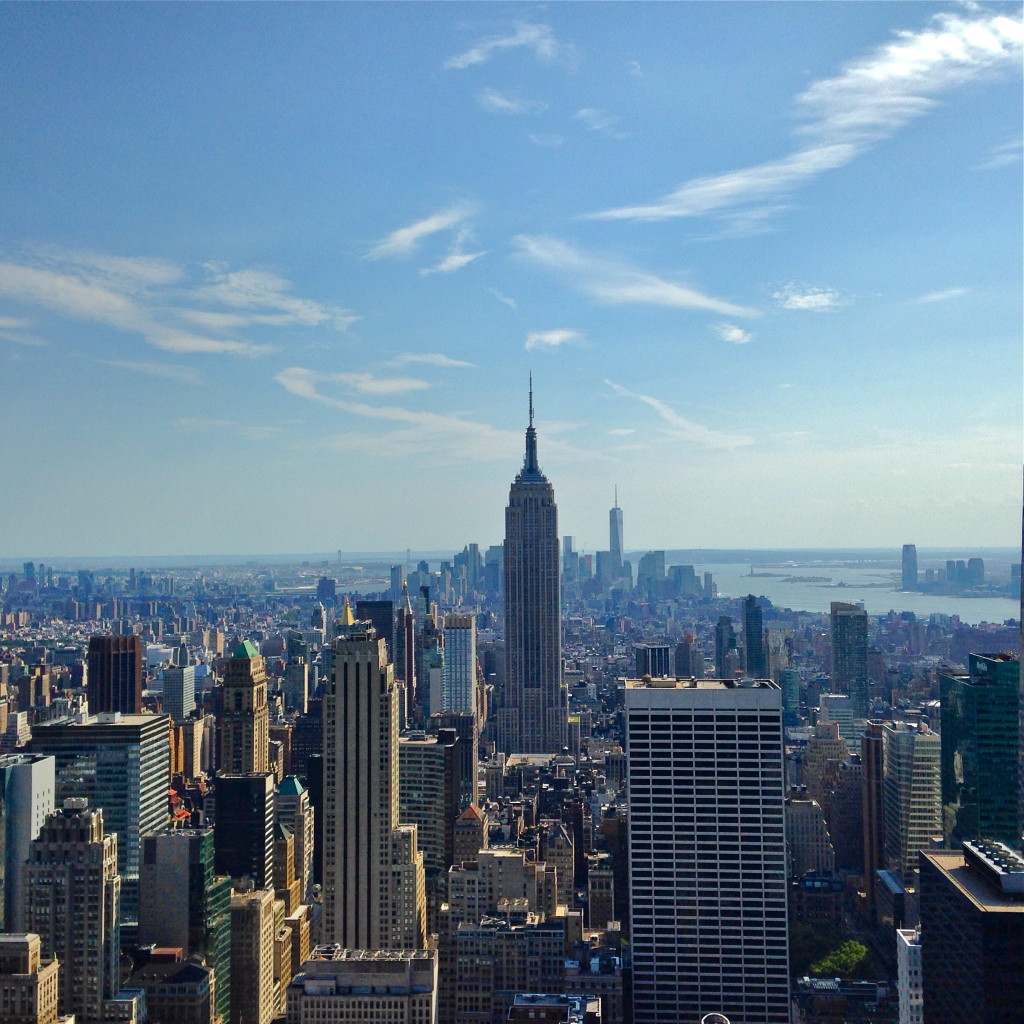 When the year started out, I was still living in New York City. Throughout the first five months of the year, I knew I wouldn't be living there for long so I lived like a tourist to experience as much of the city as possible! I went for lots of brunch, happy hours, Broadway shows, wandering around, and spending time with friends. Then even after moving out of New York, I went back to visit three times before the end of the year. It's definitely one of my favourite cities to spend time in and I can't wait to visit again.
Read more: New York
2. New Jersey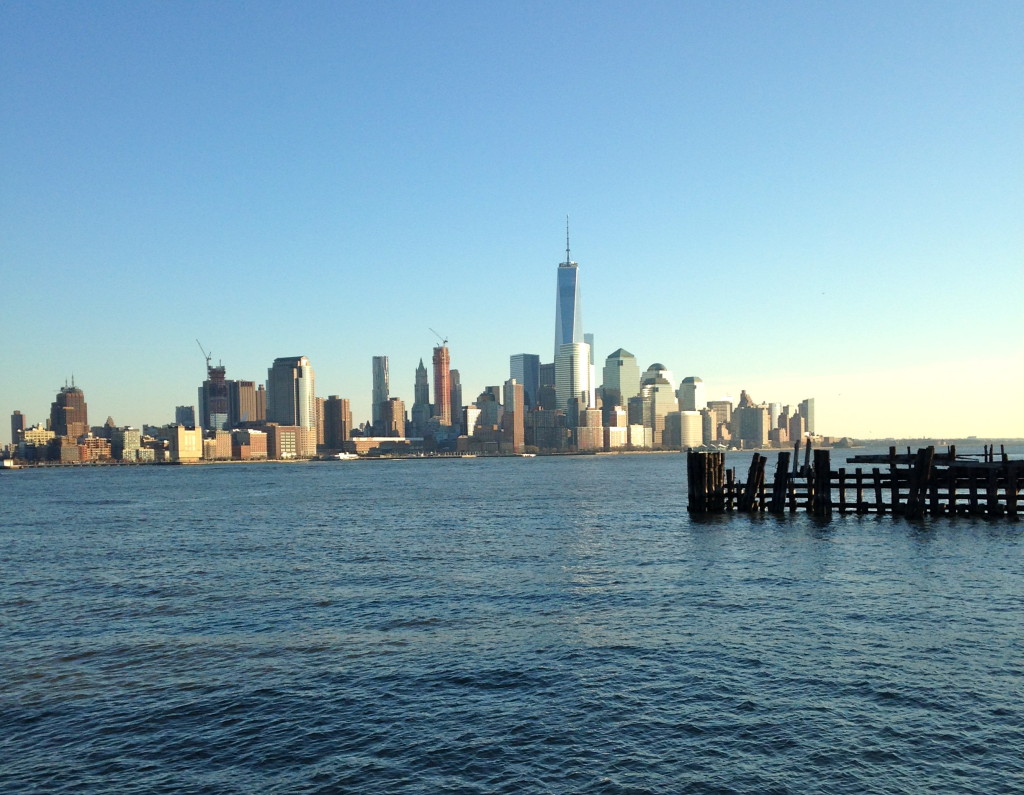 I made the quick journey from New York City to New Jersey a couple of times in 2015. In fact, I started out the year by spending New Year's Day in Hoboken with my sister and friend Ben who were visiting me at the time! Then a few months later, I made another journey into New Jersey to spend a weekend at my friend's house, hit the bars in Morristown, and go to Six Flags…a successful and really fun few days!
3. Grand Rapids, Michigan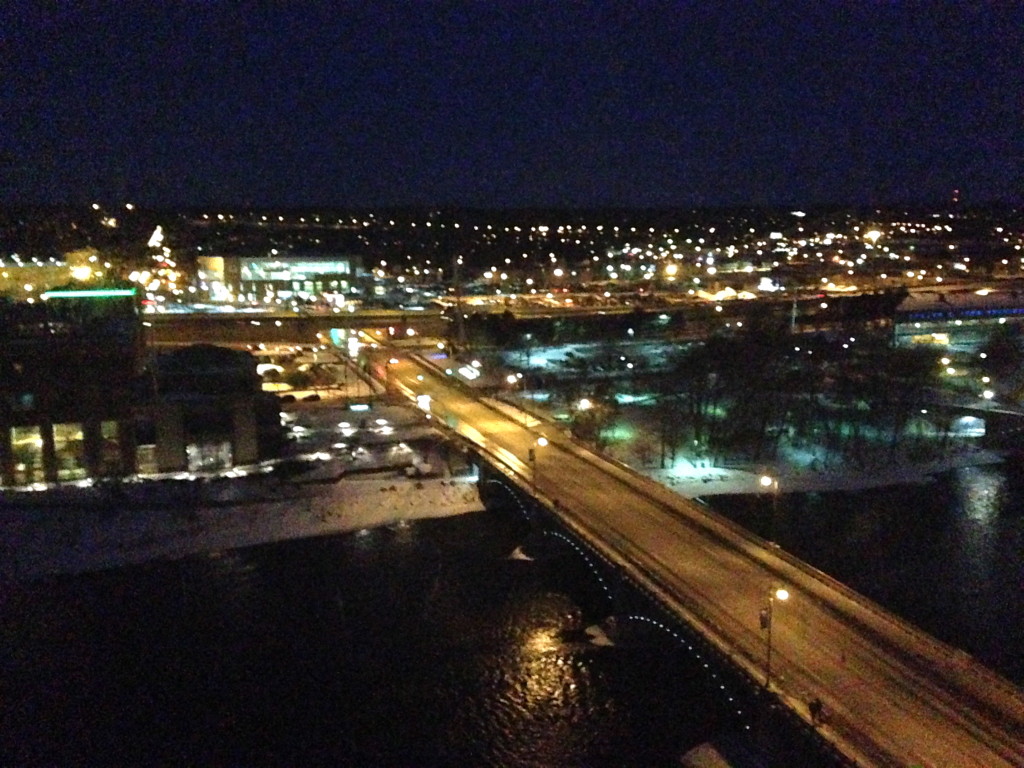 Ah, my first-ever business trip! Early on in the year, my company sent me and a couple others to an account's headquarters in Grand Rapids to present some of our new products. Of course, the majority of my time was spent in meetings but I did get to see a little of the city and the view from my hotel room was pretty great. And on the way back to New York, I even got to fly first class!
4. Boston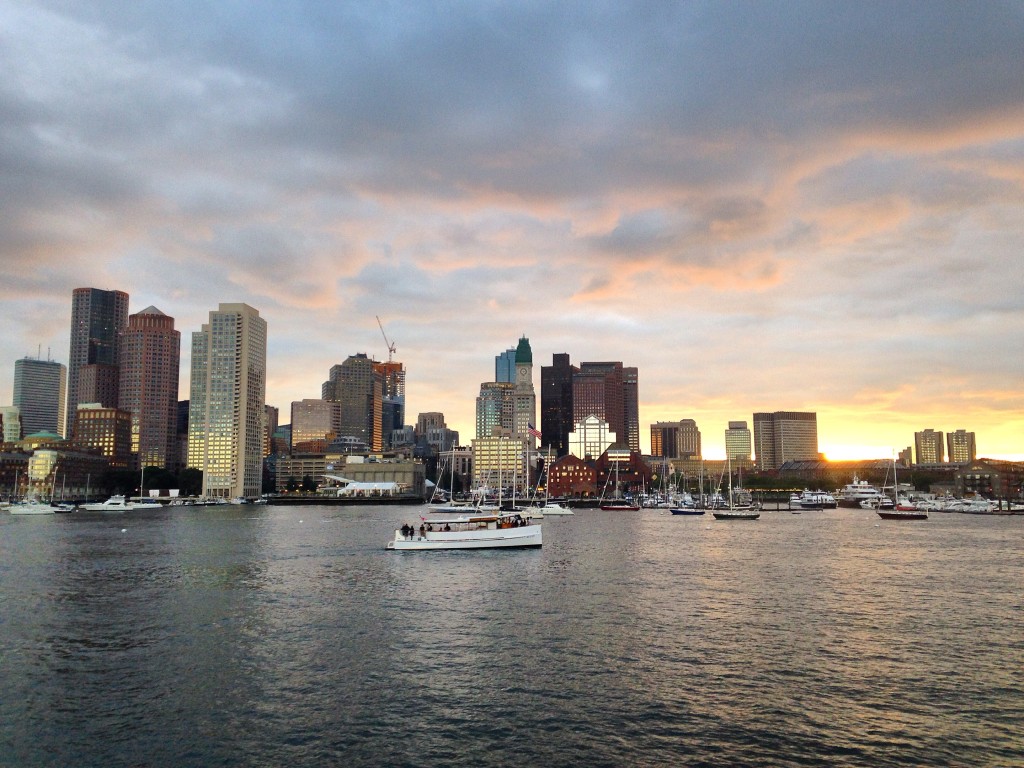 After New York, Boston was the next city that I spent the most time in in 2015. While still living in NYC, I made a few weekend trips home to the Boston area. And over the summer when I was working with international students, we made trips into Boston several times a week. And before leaving for Australia, I went into Boston a few more times with my German friends who visited, for a university alumni event, and for a father-daughter bonding day. Since Boston is my hometown, it will always have a special place in my heart!
Read more: Boston
5. Philadelphia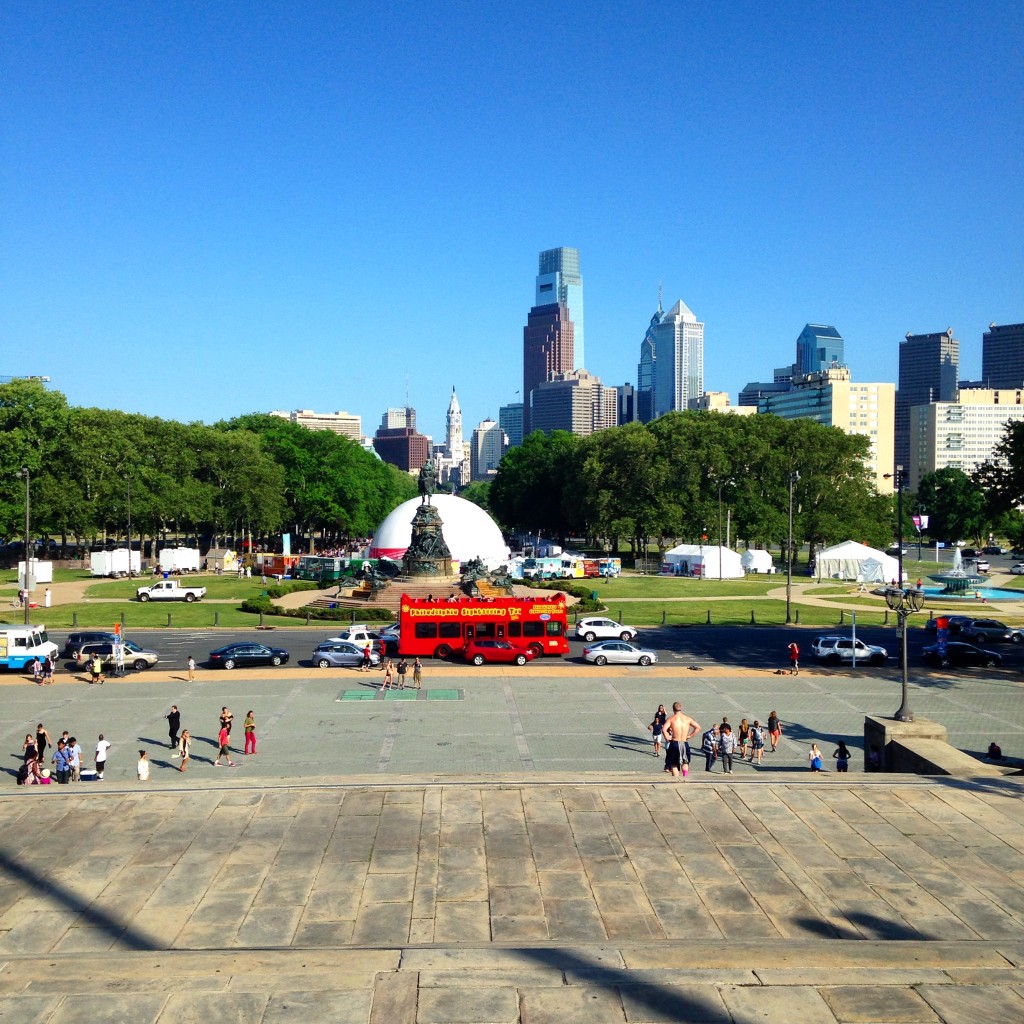 Right before moving out of NYC, I decided to take advantage of its close proximity to Philly and take a solo day trip there. I really didn't expect Philly to be that exciting but I had so much fun exploring and wished I could stay for longer!
Read more: What To See And Do In Philadelphia
6. Cape Cod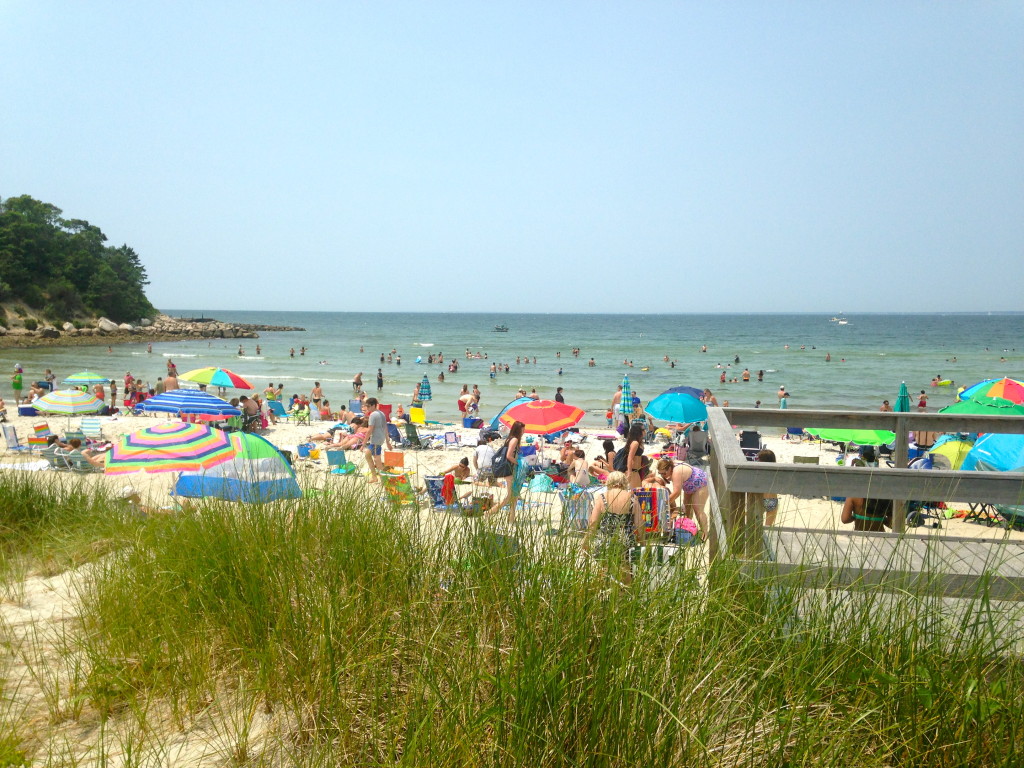 Since it's so close to where I grew up, I'm no stranger to Cape Cod. In 2015, I visited a few times and got to experience the beautiful beaches, quaint city centres, and delicious seafood!
7. Burlington, Vermont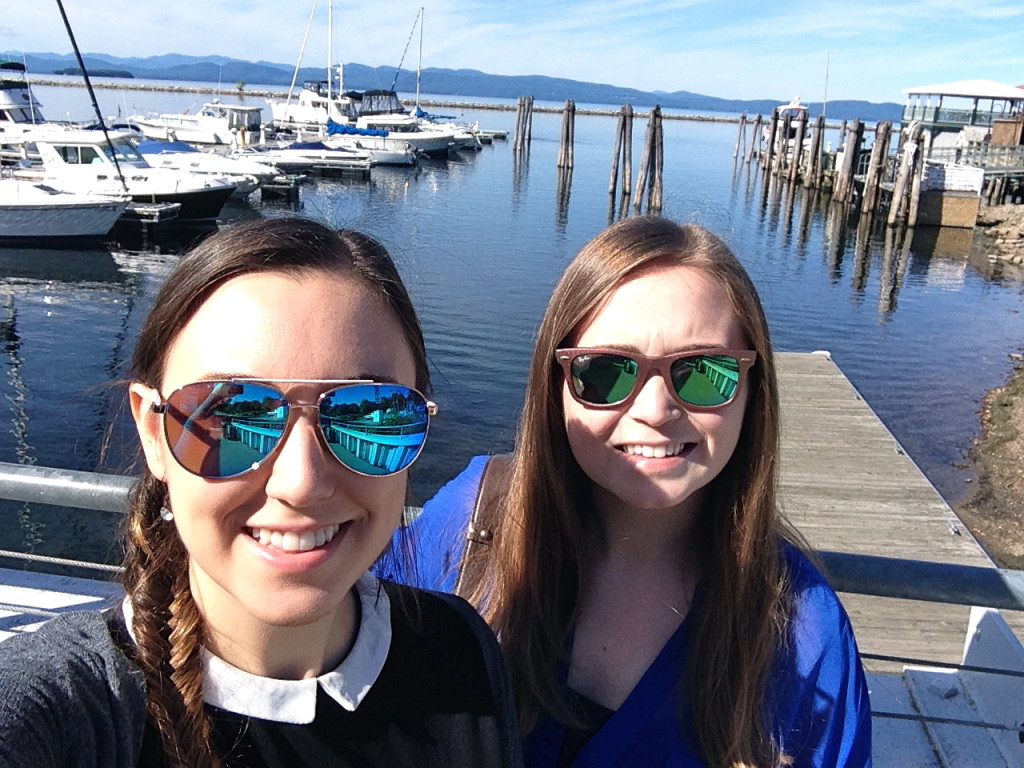 Back in September, I took a weekend trip up to Vermont to visit my sister. She is in her final year at university there, and I wanted just one more little taste of college life! Burlington is such a cool city and we had a great weekend exploring the waterfront and downtown, going for a hike, hanging out with her friends, eating lots of great food, and of course hitting a few college parties!
Read more: The Ultimate Guide To Burlington, Vermont and Hiking Camel's Hump Mountain In Vermont
8. The Grand Canyon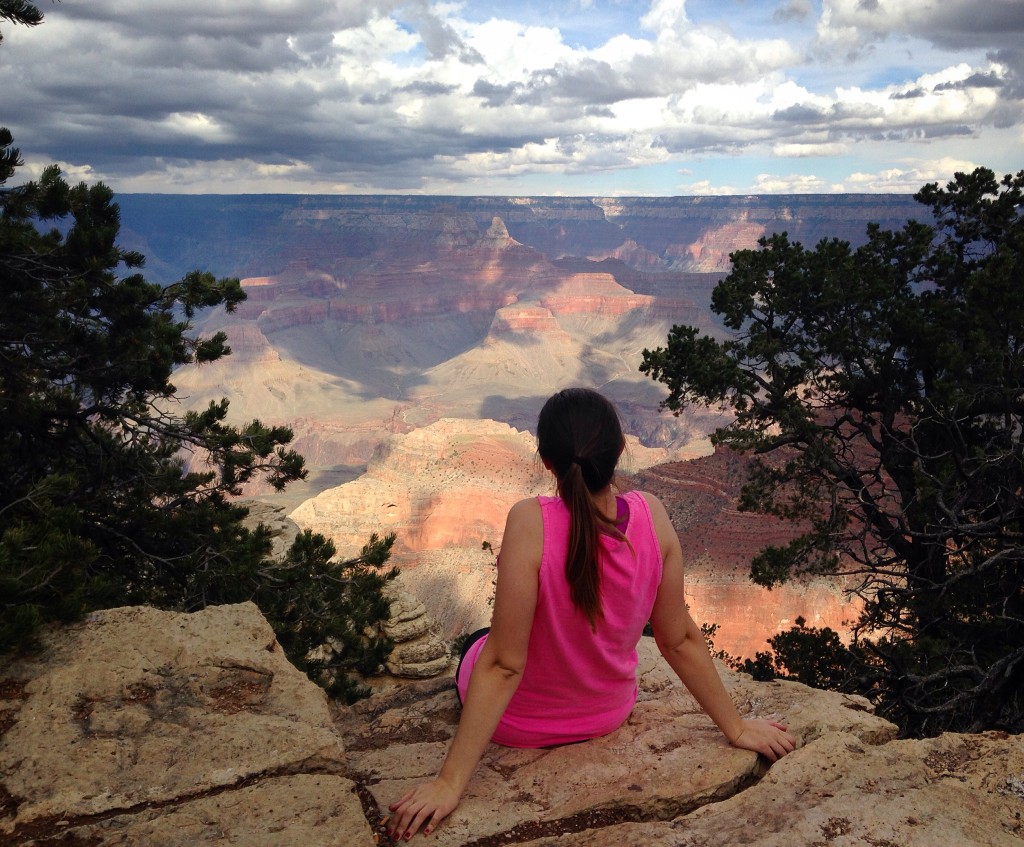 In October, my family and my friend Ben took a trip out to the Southwest for my aunt and uncle's wedding. The wedding was in Vegas, but we decided to add even more excitement by hitting some National Parks as well! First up, the incredible Grand Canyon. You need to see it to really understand how amazing it is, and I would love to go back and spend more time hiking down into the canyon.
Read more: Visiting The Grandest Of All Canyons
9. Horseshoe Bend, Arizona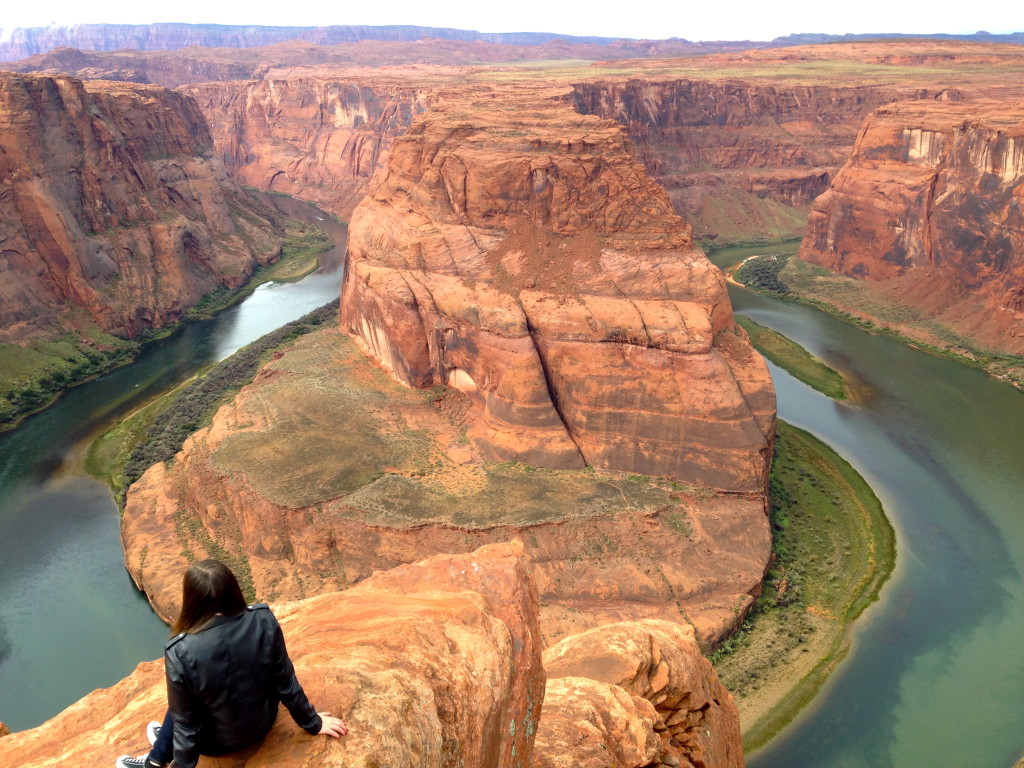 Next up on our National Parks tour was Horseshoe Bend in Page, Arizona. It's starting to become a little more known, but it's not the kind of place you see on travel bucket lists all the time like you do with the Grand Canyon. I can't understand why though because it's so beautiful and such a cool place to experience!
Read more: Horseshoe Bend: A Hidden Gem In The American Southwest
10. Antelope Canyon, Arizona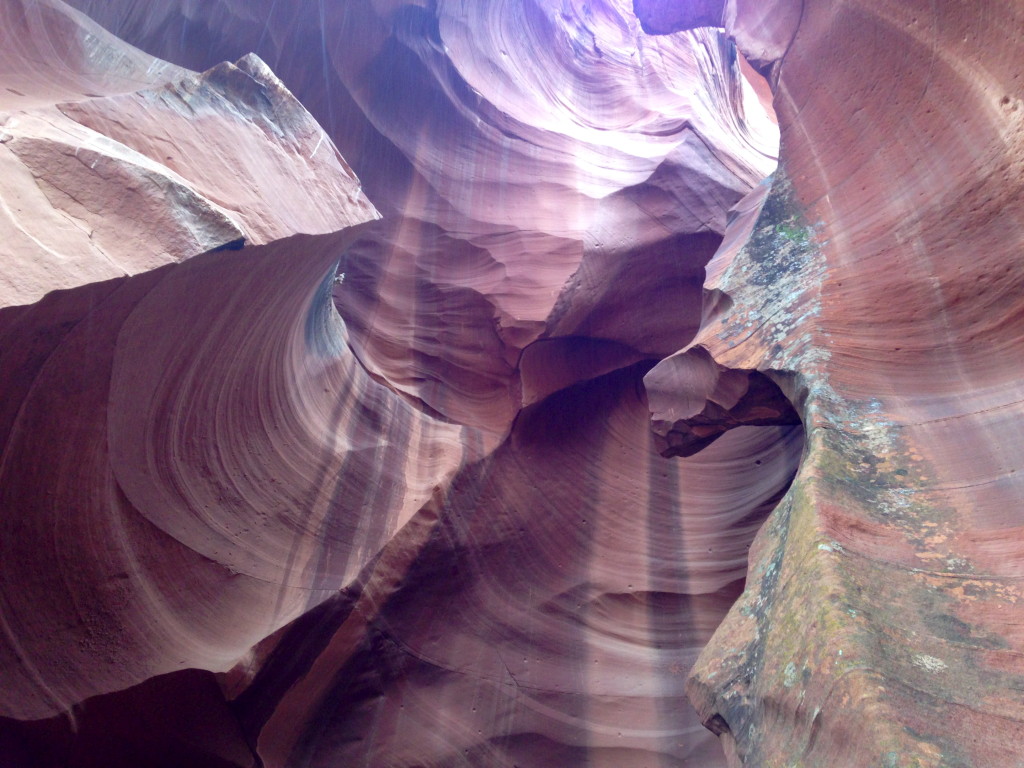 Also in Page, Arizona is the beautiful Antelope Canyon. This is a slot canyon that was formed through a combination of wind and water erosion in the rock. It's so beautiful, especially in the morning when there is more light coming into the canyon! It's on sacred Navajo ground, so you need to go with a Navajo guide, but if you have a funny and informative guide like ours, it will make the experience so much more awesome!
Read more: Antelope Canyon: The Most Magical Canyon In America
11. Zion National Park, Utah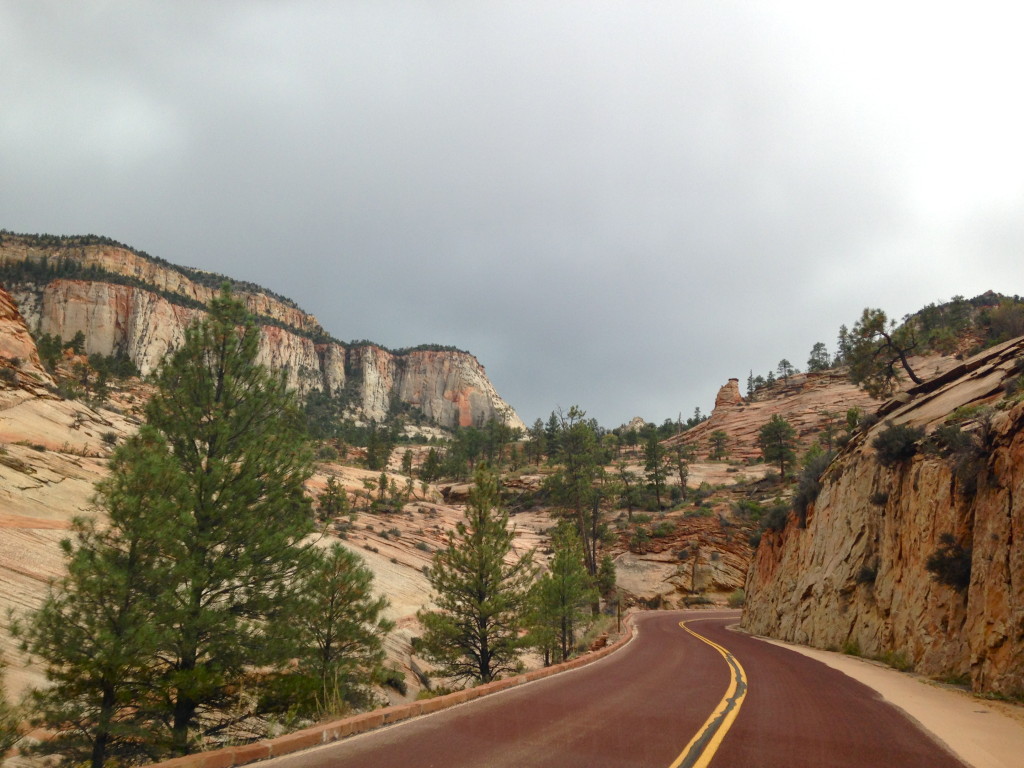 On the road back to Vegas, we made a stop in Zion National Park. It's an enormous park and really pretty to drive through, because you can see the canyons rising up around you. There are also some great hiking trails, beautiful views, cool waterfalls, and lots of animals that combine to make it a great place to experience. I would love to go back and also visit more of the incredible canyons around Utah.
Read more: Visiting Zion National Park In Utah
12. Las Vegas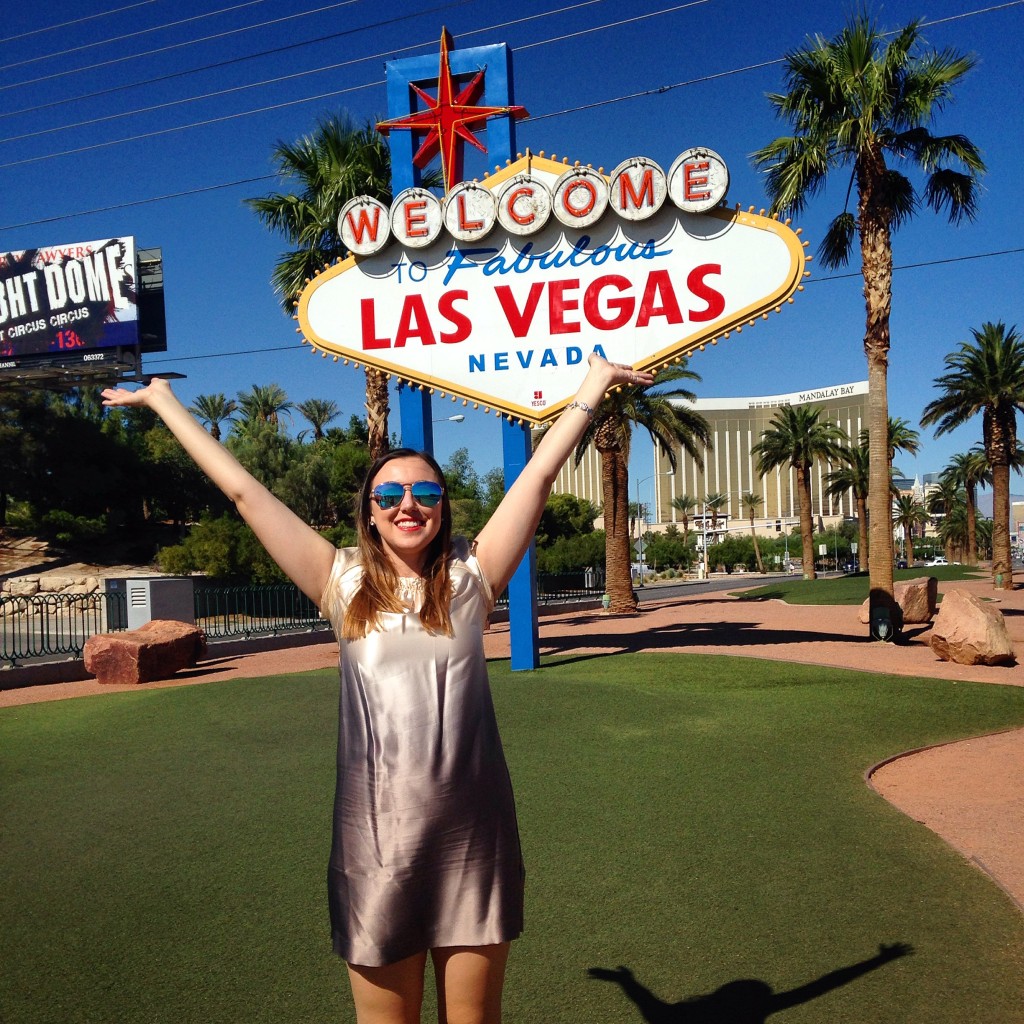 Las Vegas—there's nowhere in the world quite like it. It's somewhere I've always been curious to visit and finally got to experience in 2015! My aunt and uncle got married there, so my dad's entire side of the family went as well as my friend Ben from England. We had such a fun time exploring all the different aspects of Vegas: gambling, going out, walking the Strip, going to a comedy show, eating lots of great food, and seeing Cirque du Soleil to name a few. There was so much more to Vegas than I expected and I loved it a lot more than I thought I would!
Read more: What To See And Do In Vegas and A Guide To The Hotels And Casinos On The Las Vegas Strip.
13. New Zealand
And finally an international destination makes the list! Like I said, in November I boarded a one way flight to come live in Australia for a year. Then after a few days in Sydney, a couple friends and I jetted over to New Zealand where we got to experience Auckland and the Coromandel Peninsula in the North Island. New Zealand was so beautiful, and I definitely want to go back to visit Wellington, Queenstown, and as much of the South Island as possible!
Read more: Coromandel Peninsula: A Beautiful Getaway in NZ
14. Sydney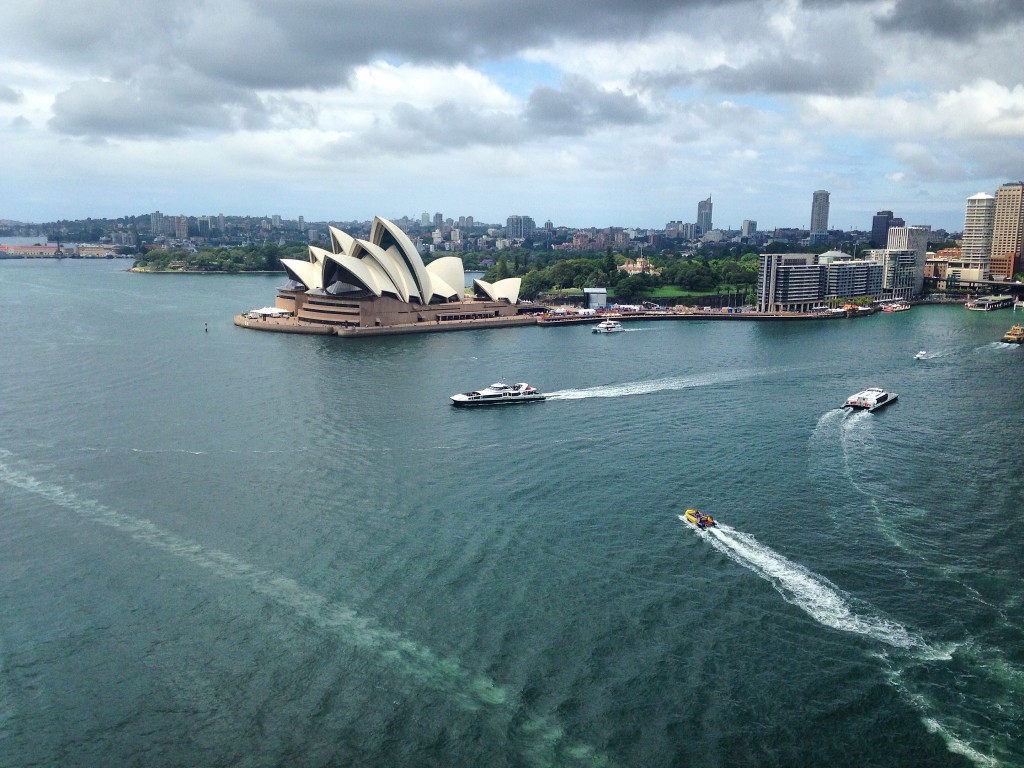 This was where I got my first glimpse into the Aussie life I would be experiencing over the next year, and I immediately knew I made the right decision! I fell deeply in love with Sydney's beautiful beaches, weather, gardens, and landmarks. It quickly became one of my favourite cities I had ever visited and I can't wait to visit again next month!
Read more: 10 Things I Learned From My First Few Days In Sydney and Free Ways To Experience Sydney
15. Melbourne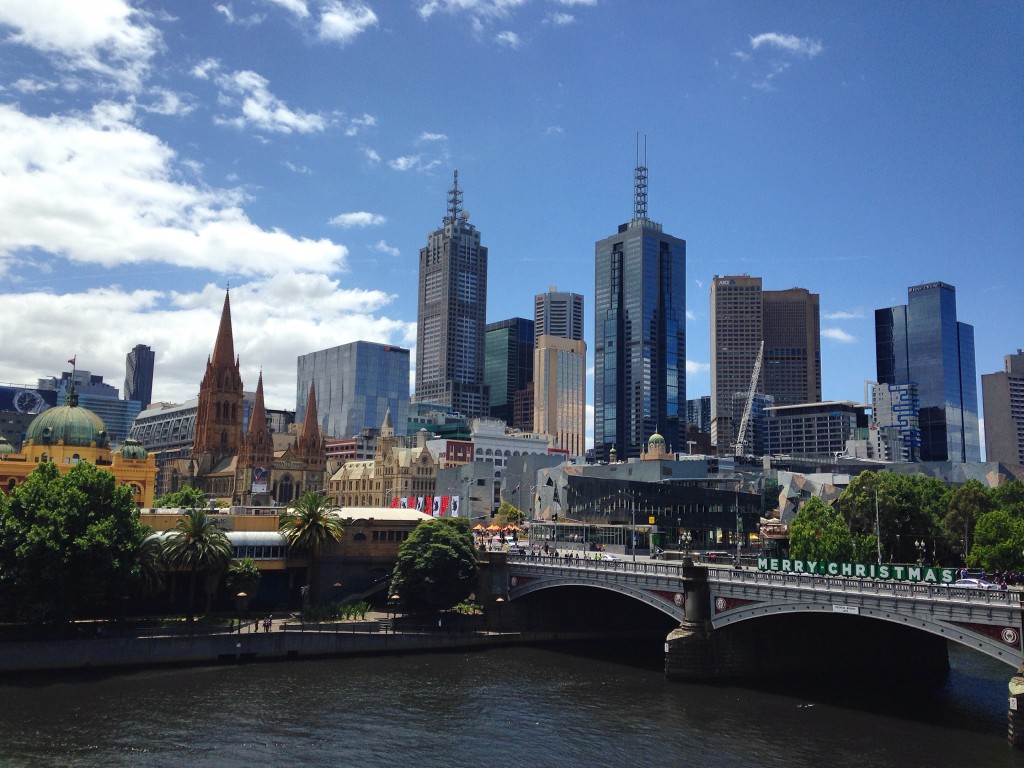 And the final place on my list, and where I have been living since early December, is the second biggest city in Australia—Melbourne! After spending some time in Sydney, I didn't think it would be possible to love Melbourne as much, but after a week here I was quickly proven wrong! If you've been to Australia, you'll know there's a huge Melbourne-Sydney rivalry, and I have to say that as much as I love Sydney, I am on the Melbourne side! While I consider Sydney to be more naturally beautiful and more international, I think Melbourne has a cooler culture, more beautiful architecture, more of a European feel, and even friendlier people. I feel like I've adapted to life in Melbourne really well and it has quickly become my favourite city I've ever lived in!
And there you have it, 15 places I visited in 2015! I am so glad I had the opportunity to spend time in all of these spots, and they are a big part of what made my 2015 so great. And if this list seemed impressive, I can't wait to see what it will look like by the end of 2016! There are lots of great places I am planning to visit throughout Australia, Oceania, and Asia. Thanks for following my adventures in 2015, and I can't wait to share an even more awesome 2016 with you!
What are your favourite places that you visited in 2015? Let me know in a comment!
Hi I'm Christie, a 28-year-old girl originally from Boston who has spent time living in New York City, North Carolina, France, Australia, New Zealand, and London. I love moving to new places and exploring them as a local, and I can't see my nomadic expat life stopping any time soon! I have no greater passion than travel, and when I'm not exploring I spend my free time reminiscing on past trips and daydreaming about future travel.